While your oven will be quite busy during this holiday season, take advantage of your crock pot with this amazingly flavorful and moist slow cooker stuffing. This is the perfect Thanksgiving stuffing recipe to bring to every holiday dinner!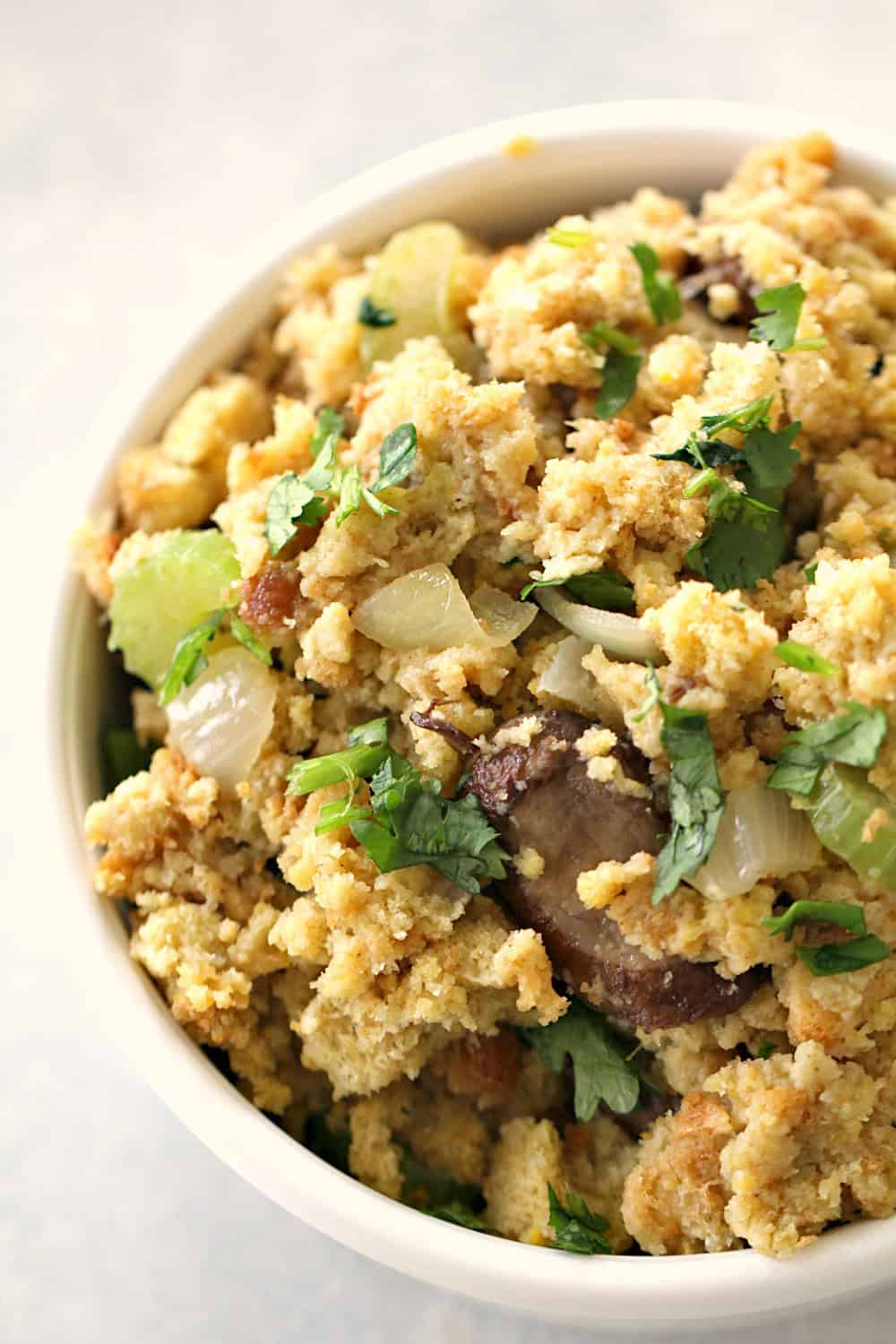 Our grandma always made her stuffing from scratch and this slow cooker stuffing with apples is our spin on her recipe. Making this traditional stuffing in a crockpot will free up space in your oven for your other dishes!
You can find Grandma's Thanksgiving dressing stuffing here if you want to take a look at the traditional stuffing recipe made with Stove Top.
There are many recipes that families love to make every year. Obviously, a turkey is necessary for Thanksgiving so make sure you check out How To Cook a Thanksgiving Turkey.
Our 30 Minute Dinner Rolls, delicious Green Bean Casserole, Slow Cooker Creamy Mashed Potatoes, How To Make Turkey Gravy From Scratch, and Sweet Potato Casserole are all wonderful recipes to check out to put your Thanksgiving meal over the top!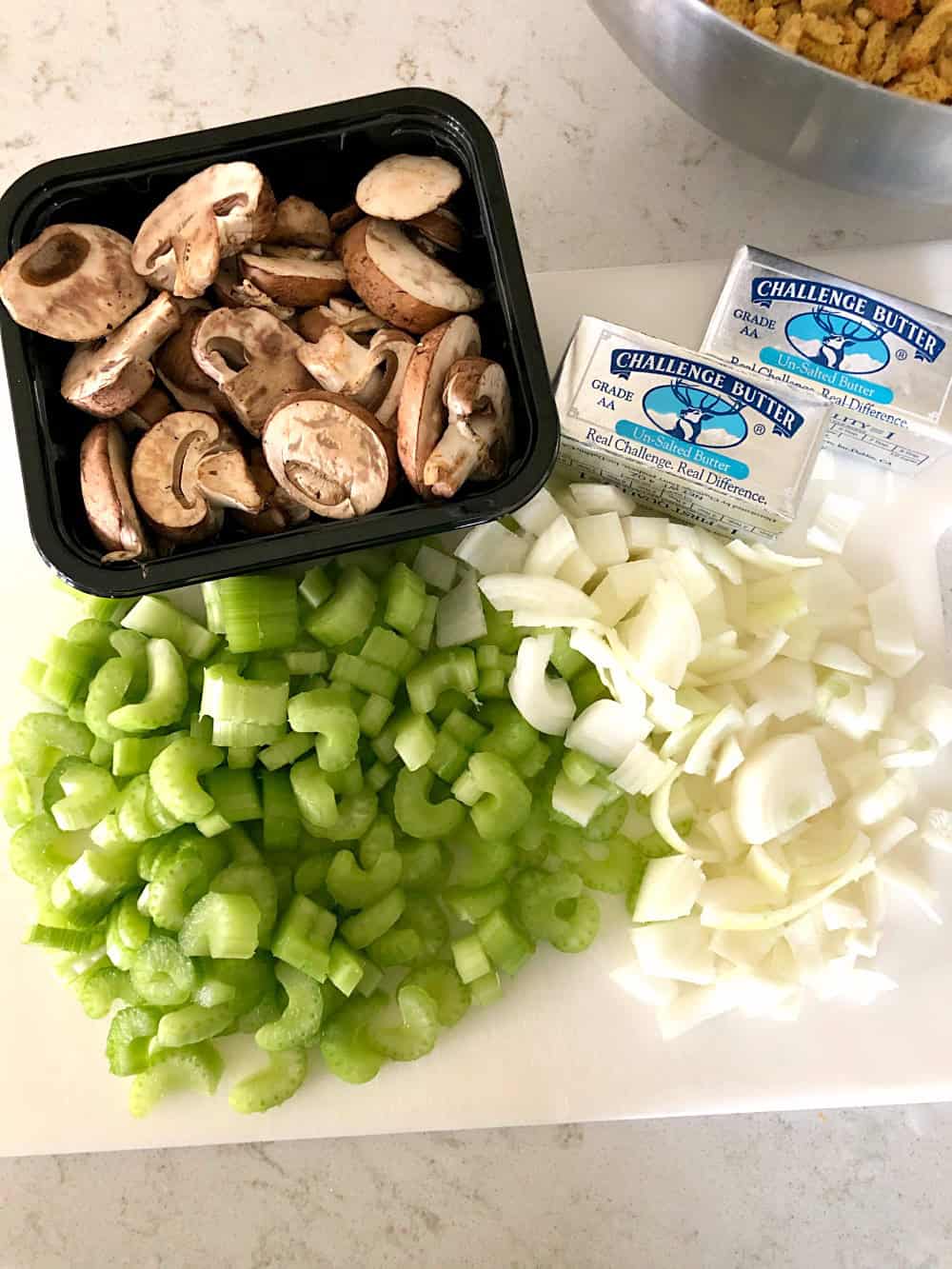 What do you need for this crock pot stuffing recipe?
Slow Cooker Stuffing Ingredients:
Stick butter
Yellow onion
Celery
Apple (optional)
Mushrooms (optional)
Parsley
Mrs. Cubbison's Herb Seasoned Cube Stuffing (you can find this HERE)
Poultry seasoning
Salt
Pepper
Chicken broth
Eggs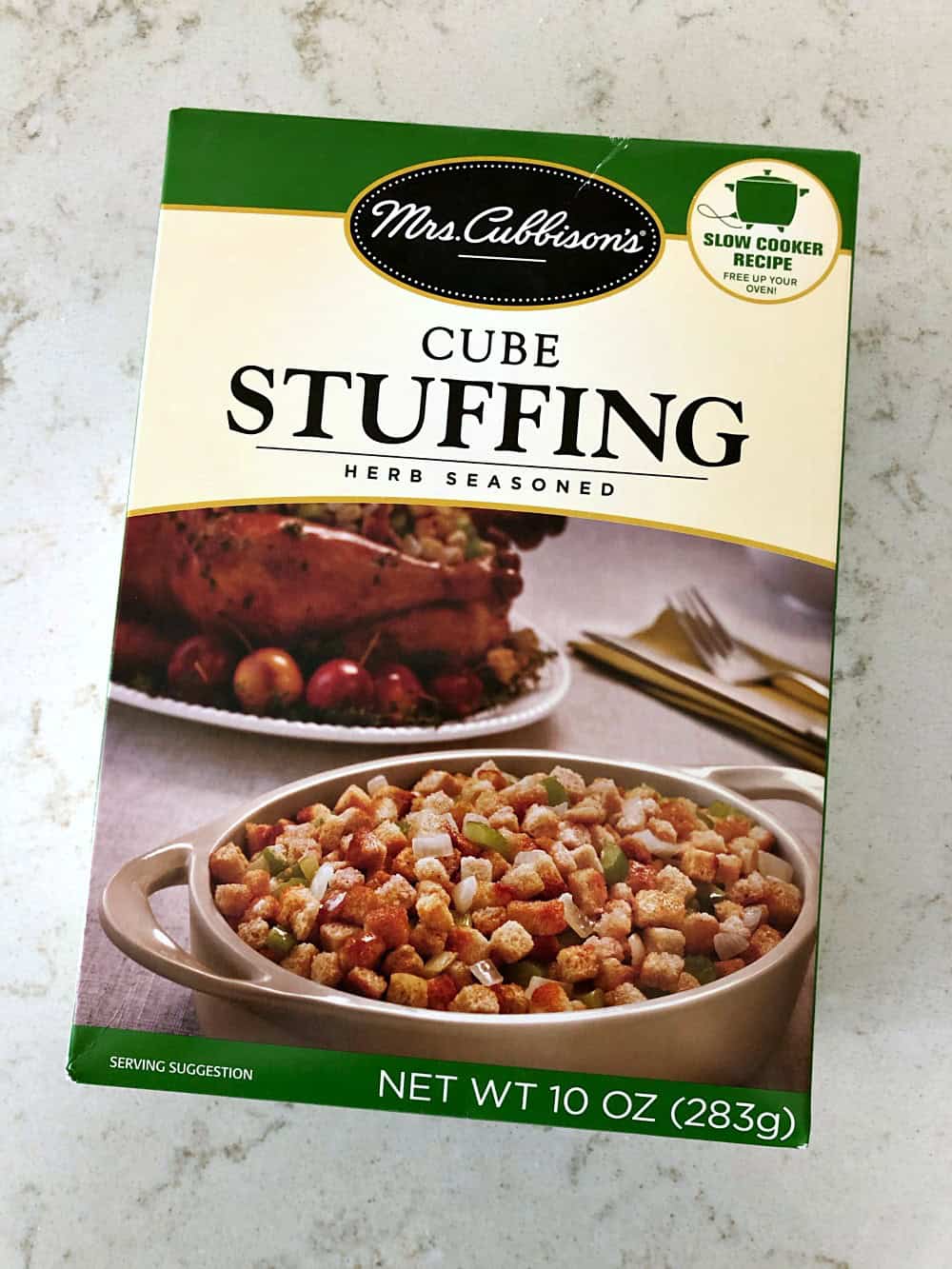 If you are looking to make your own bread crumbs it is fairly simple but can be a little time consuming and you'll need to plan ahead. It is crucial to dry the bread ahead of time to get the right texture and flavor.
If you have the time you can leave the cut bread out on the counter for a few days before you need to make the stuffing. However, if you don't have days before you need to make the stuffing or prefer something a little less time consuming, you can cut up the bread, add it to a sheet pan, and place it in the oven at 300 degrees for about 30-45 minutes.
You can also check out THIS recipe on A Bountiful Kitchen for how to make homemade seasoned bread crumbs.