I know the idea of saltine cracker English toffee sounds bizarre, but please trust us! It is one of the most addicting holiday Christmas cracker candy. You will be in heaven!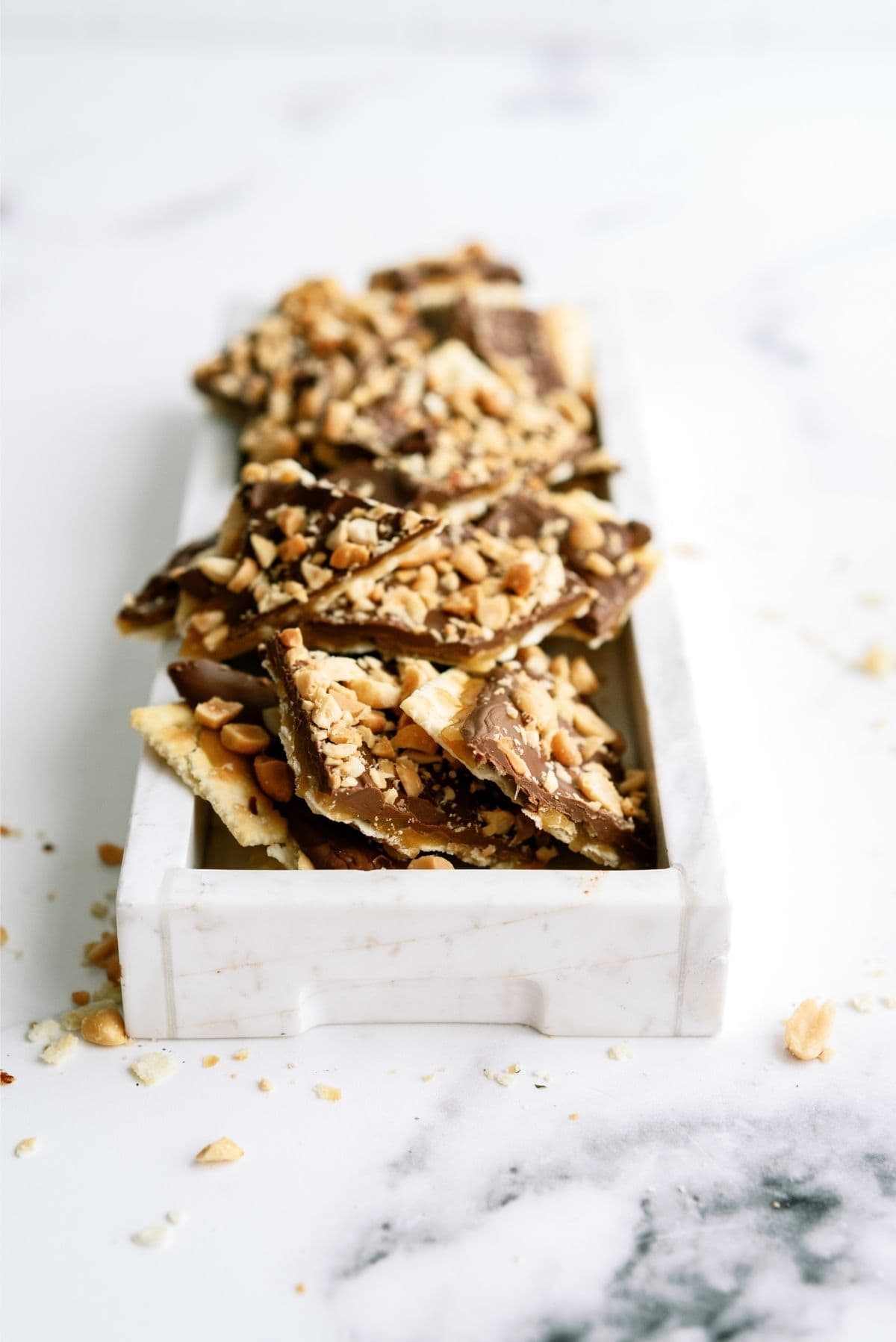 Whenever I tell people about saltine cracker english toffee they think I am crazy. That is until they try it and then they are in love with the Christmas treat too!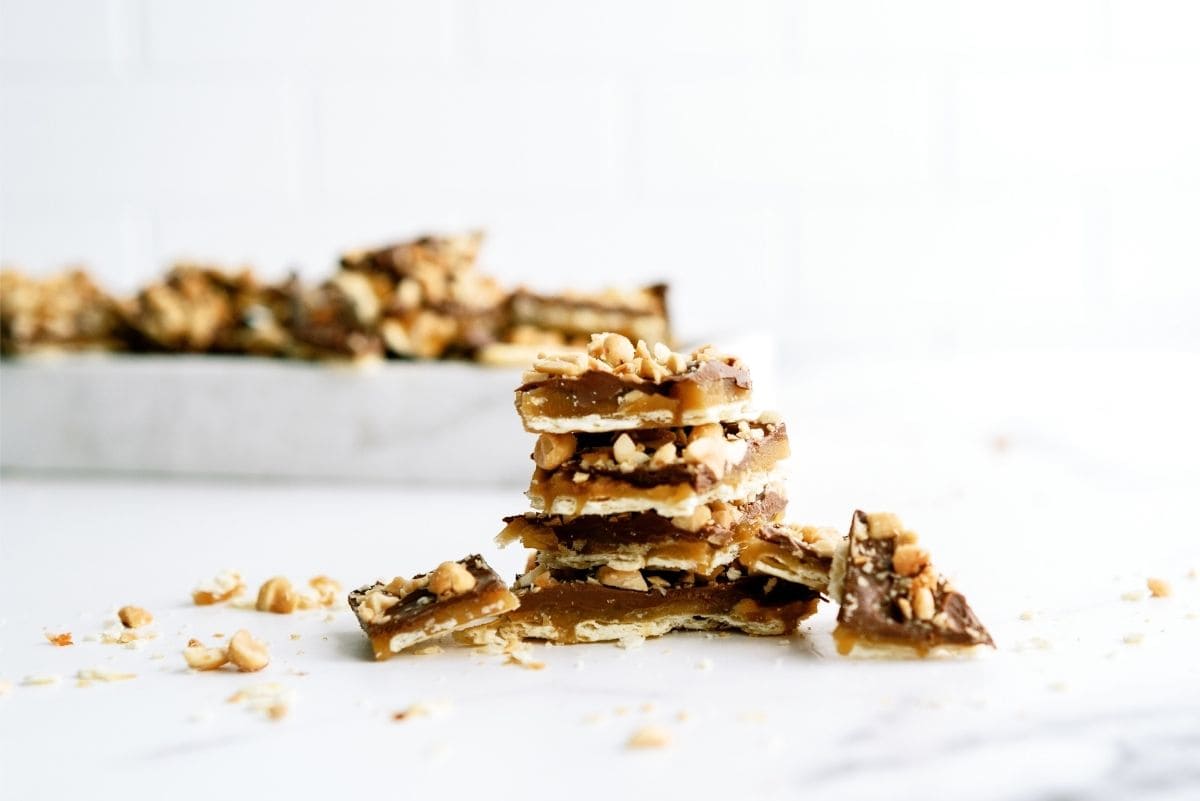 This saltine cracker recipe is one of the easiest recipe you will make this holiday season and probably the one people ask the recipe for the most! It is a surprising sweet and chewy toffee, but the cracker gives it the perfect salty flavor addition.
You can also make this saltine cracker candy with the kids since it is super easy to make. So make sure you add it to your holiday cookie's must make list this year!
Some other recipes you should make for this lovely holiday season are our slow cooker cinnamon almonds, crock pot nut cluster recipe, and of course you need to try our chocolate reindeer cookies!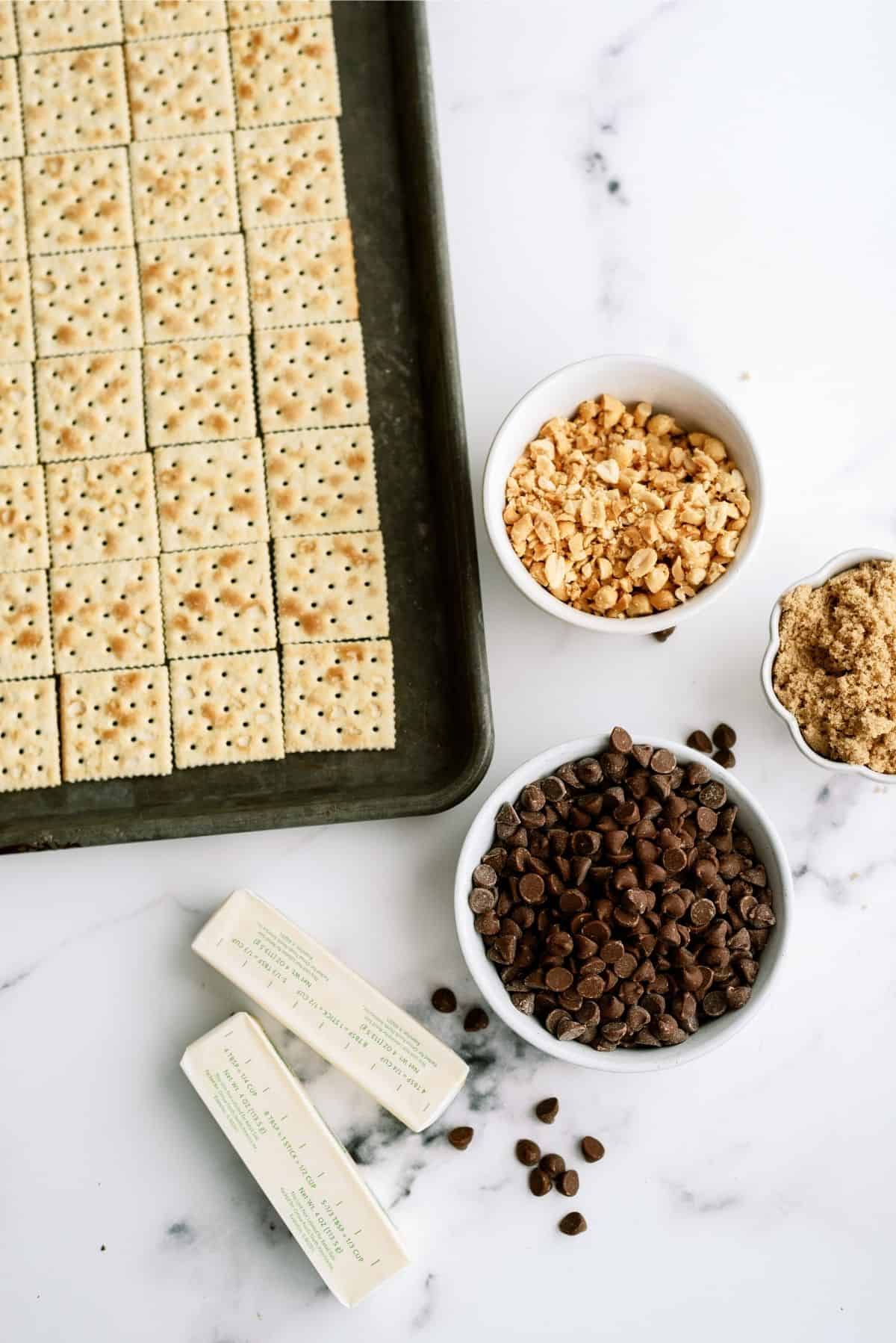 Ingredients You'll Need For Our Saltine Cracker English Toffee:
Salted saltine crackers
Butter
Brown sugar
Milk chocolate chips
Chopped nuts
How To Make Our Saltine Cracker English Toffee Recipe:
To begin this recipe, start by preheating your oven to 400 degrees.
Then, line a large jelly roll pan (15 in x10 in) with aluminum foil, making sure that the sides are all covered.
Now spray the aluminum foil with nonstick cooking spray.
Once the foil is prepared, line the saltine crackers along the whole pan, making sure to have them touching, but they do not have to overlap.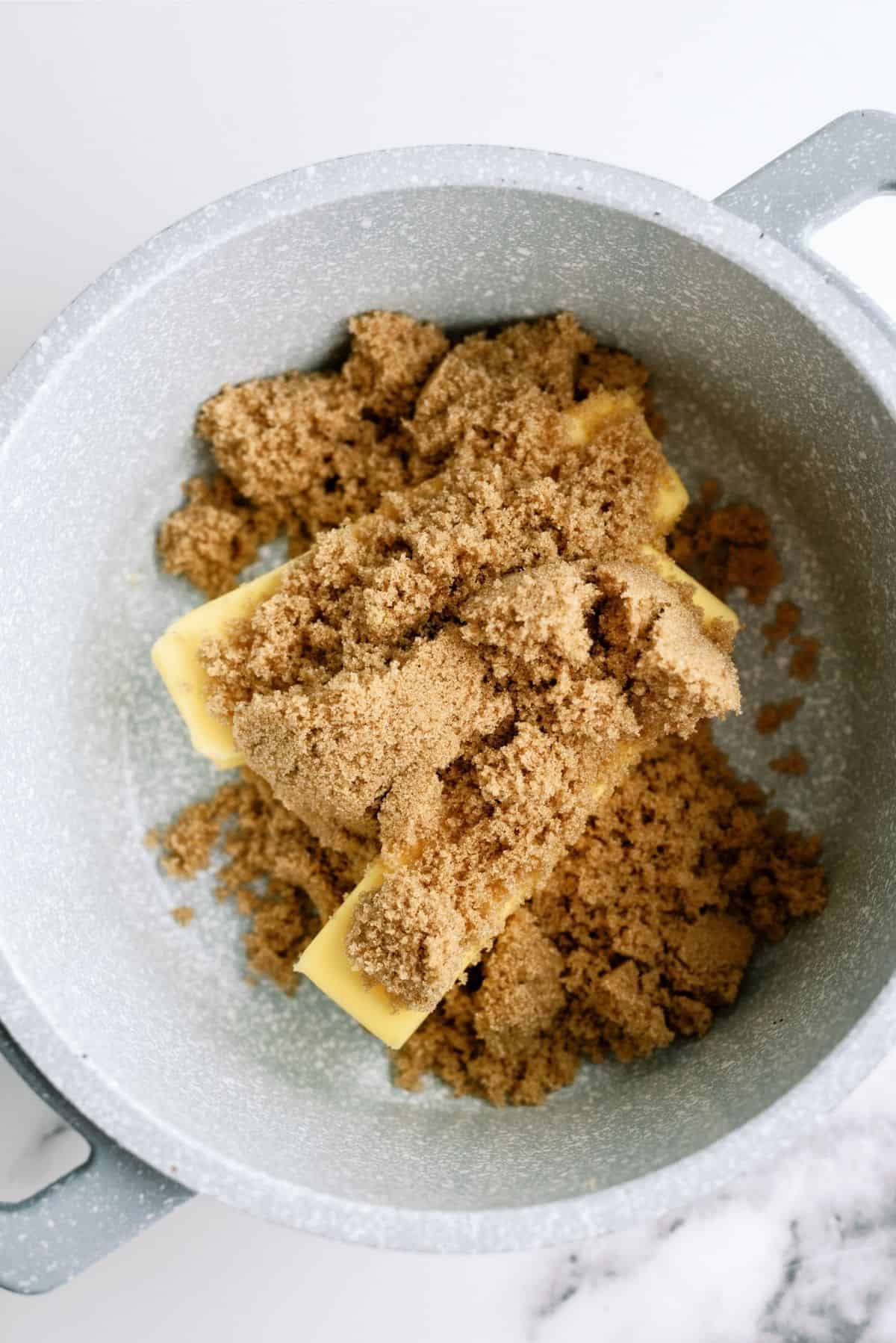 Then in a medium sauce pan, melt the butter and brown sugar over medium heat.
Let it come to a boil and let it sit boiling for 3 minutes without stirring it.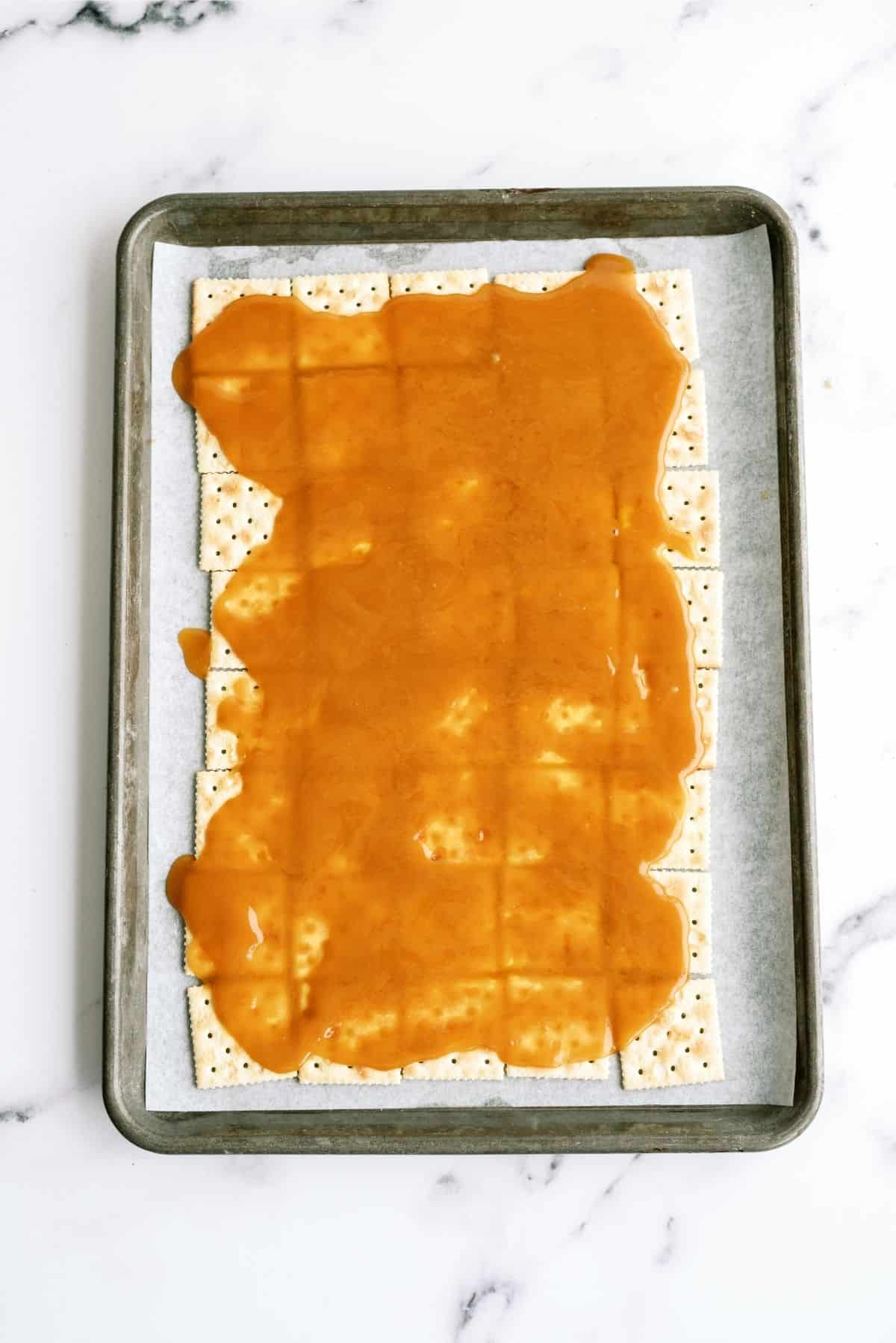 After the 3 minutes is done, pour the brown sugar over top of the saltine crackers, making sure to cover each cracker.
Now place the jelly roll pan in the oven for 5-7 minutes.
Once the timer is up, remove the pan from the oven and immediately sprinkle the chocolate chip across the whole pan.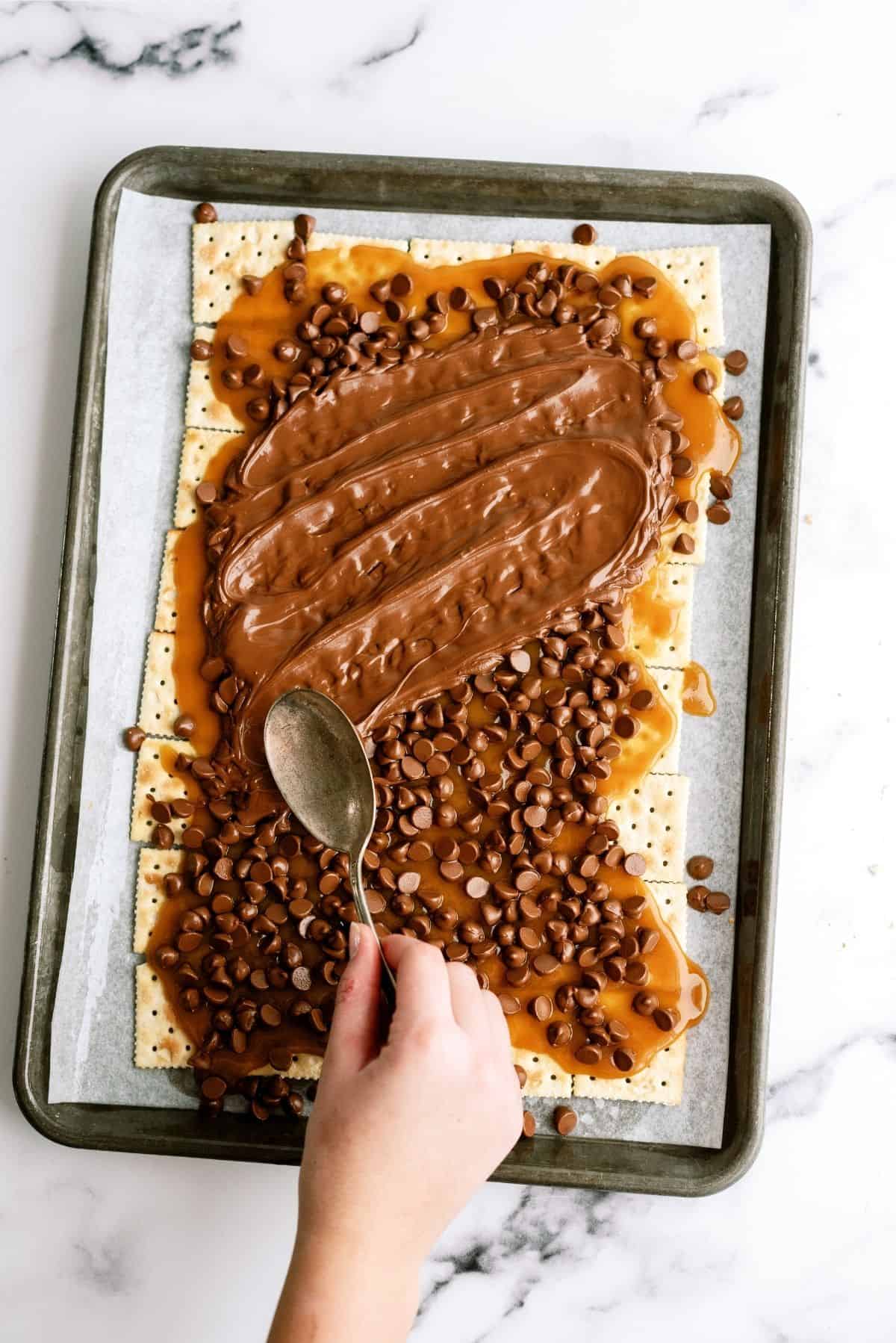 Allow the chocolate chips to melt a bit, and then use a spatula to spread the chocolate out over top of the whole pan to create an even chocolate layer.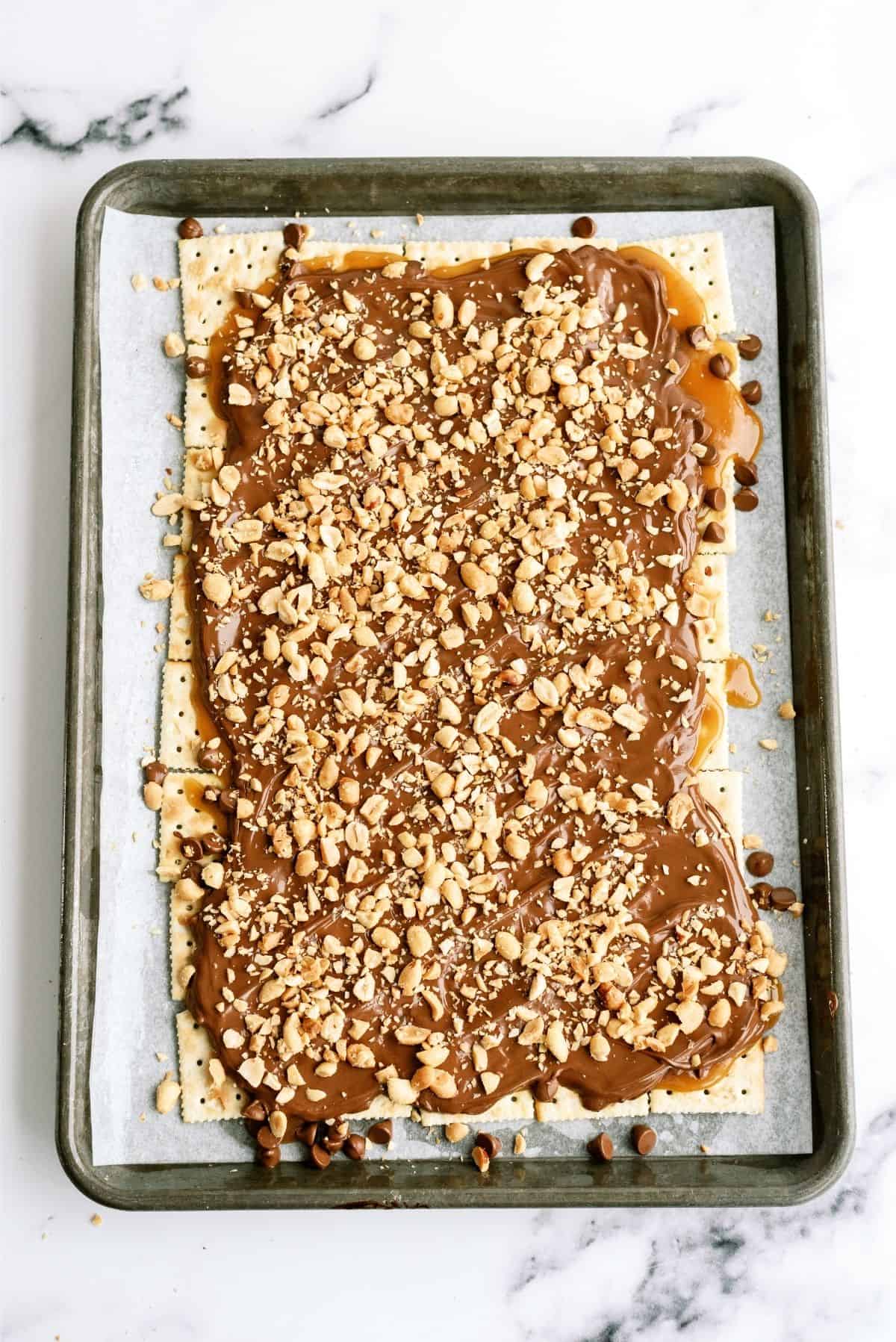 Before the chocolate cools, sprinkle the chopped nuts evenly on top of the chocolate.
Now just let the toffee and chocolate cool completely, either at room temperature or in the fridge to speed up the process a bit.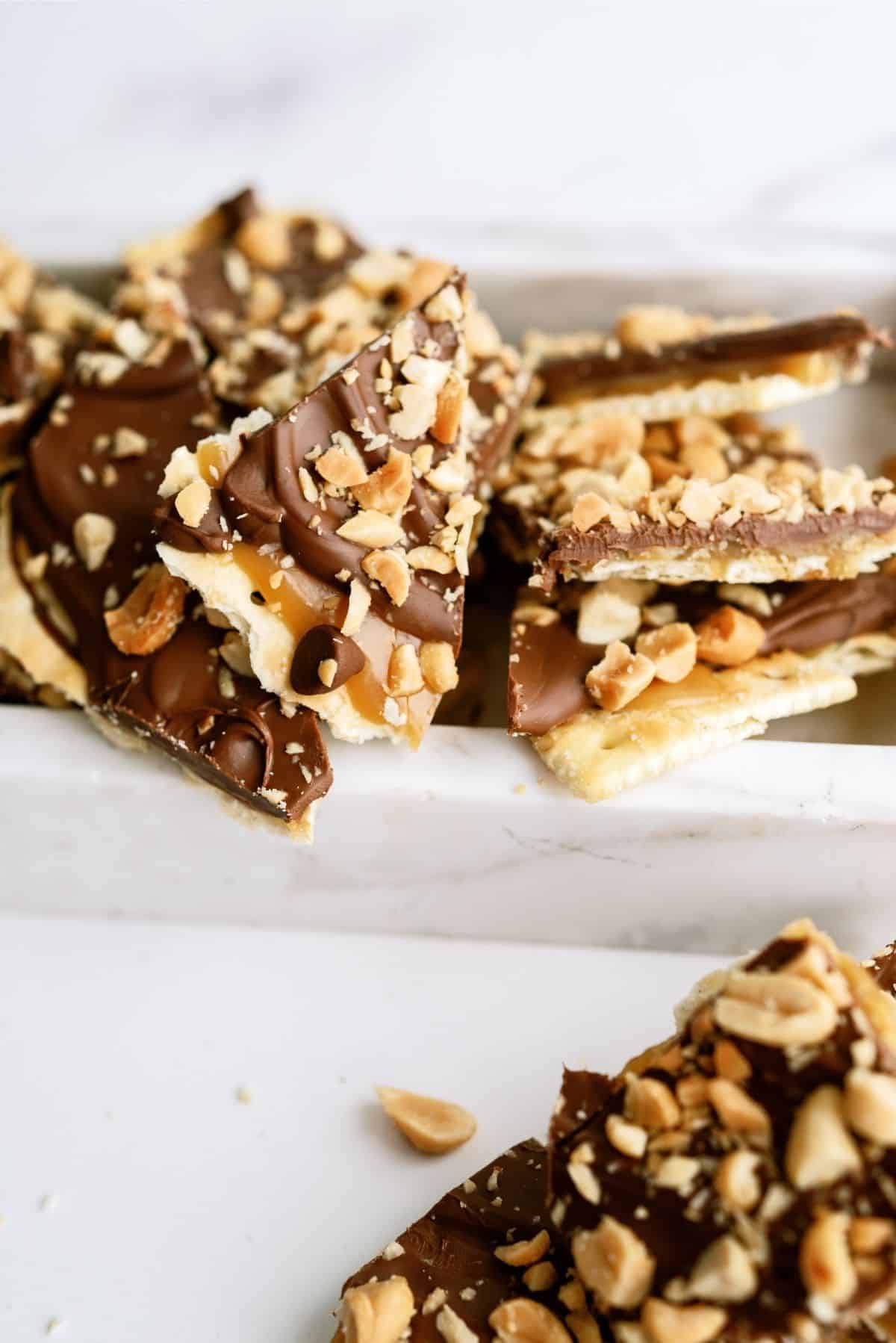 Then just break the toffee sheet into bite-sized pieces and you are ready to eat!
When you are done eating (if there is anything left) store it in an air tight container for 1-2 weeks or in the freezer for about 2-3 months!
To Make This Christmas Treat Recipe You Will Need:
Medium sauce pan
Large jelly roll sheet pan
Spatula
Aluminum foil
Nonstick cooking spray