This Orange Creamsicle Fudge tastes like a childhood summer day. It tastes like the Orange Creamsicle Bars, that the ice cream truck would sell. You have to try this delicious fudge. You won't regret it.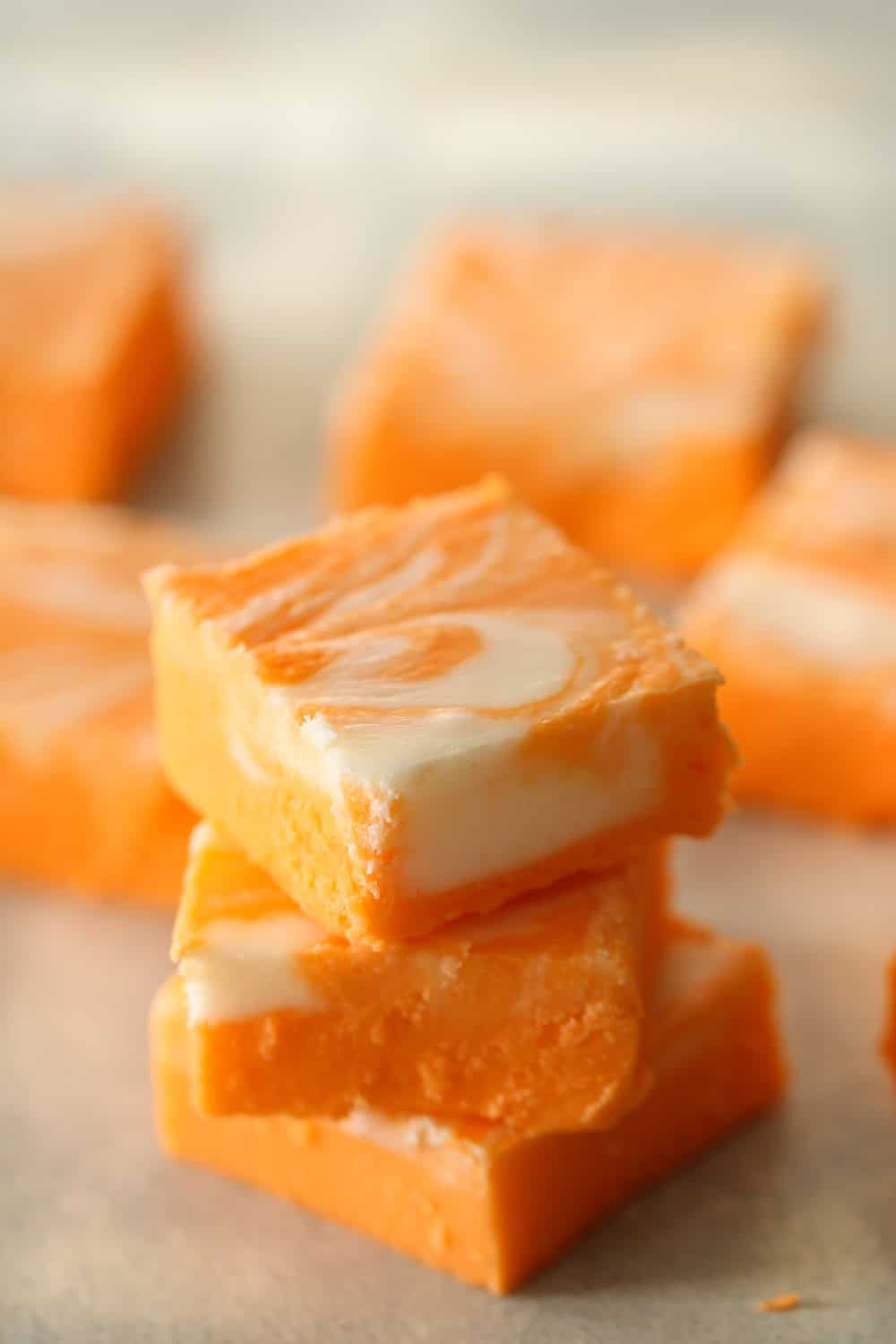 You are going to love this easy and delicious Orange Creamsicle Fudge. There is no better flavor in the world than orange creamsicle.
We love the sweet combination of vanilla and orange and it's delicious in a fudge!
If you love easy desserts, be sure to check out our Crock Pot Nut Clusters! Let your slow cooker do all the work!
Ingredients needed to make Orange Creamsicle Fudge:
Sugar
Butter
Heavy Cream
Marshmallow Creme
White Chocolate Chips
Orange Extract
Orange Food Coloring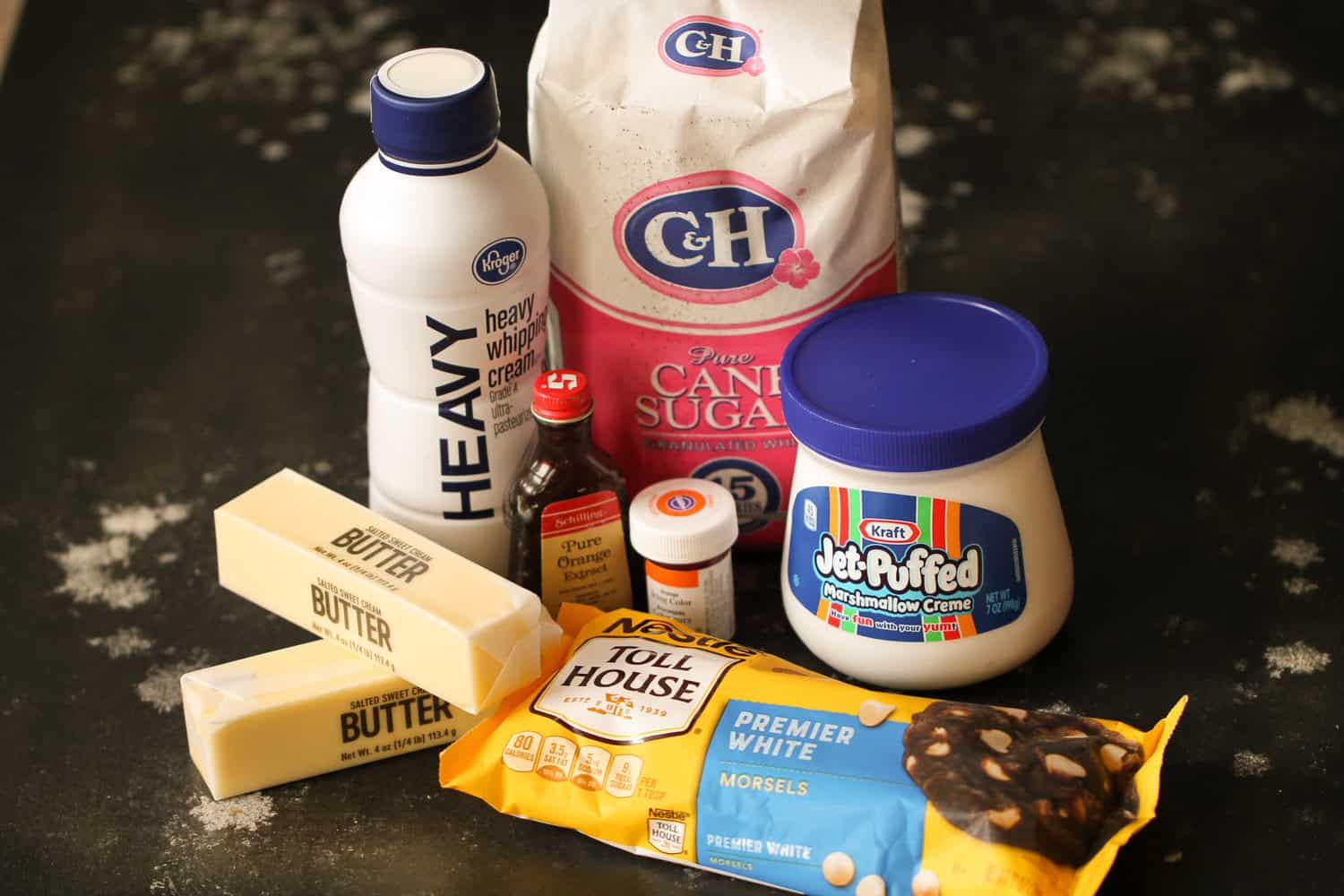 How to make Orange Creamsicle Fudge:
These simple ingredients make this creamy and delicious orange creamsicle fudge.
In a sauce pan over medium heat combine the sugar, butter, and heavy cream.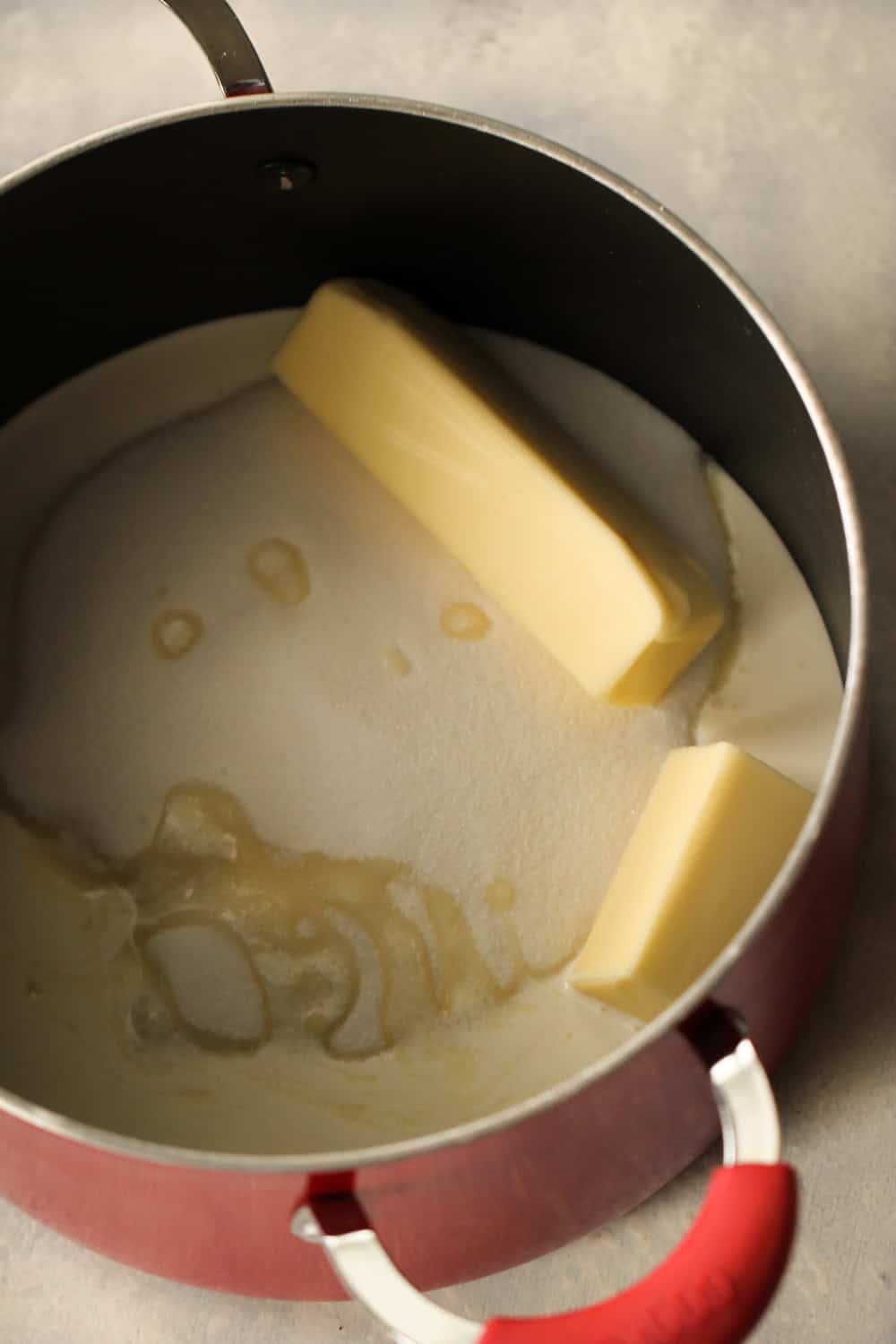 Heat to the softball stage which is about 235 degrees, stirring constantly. Stir for a few minutes while boiling.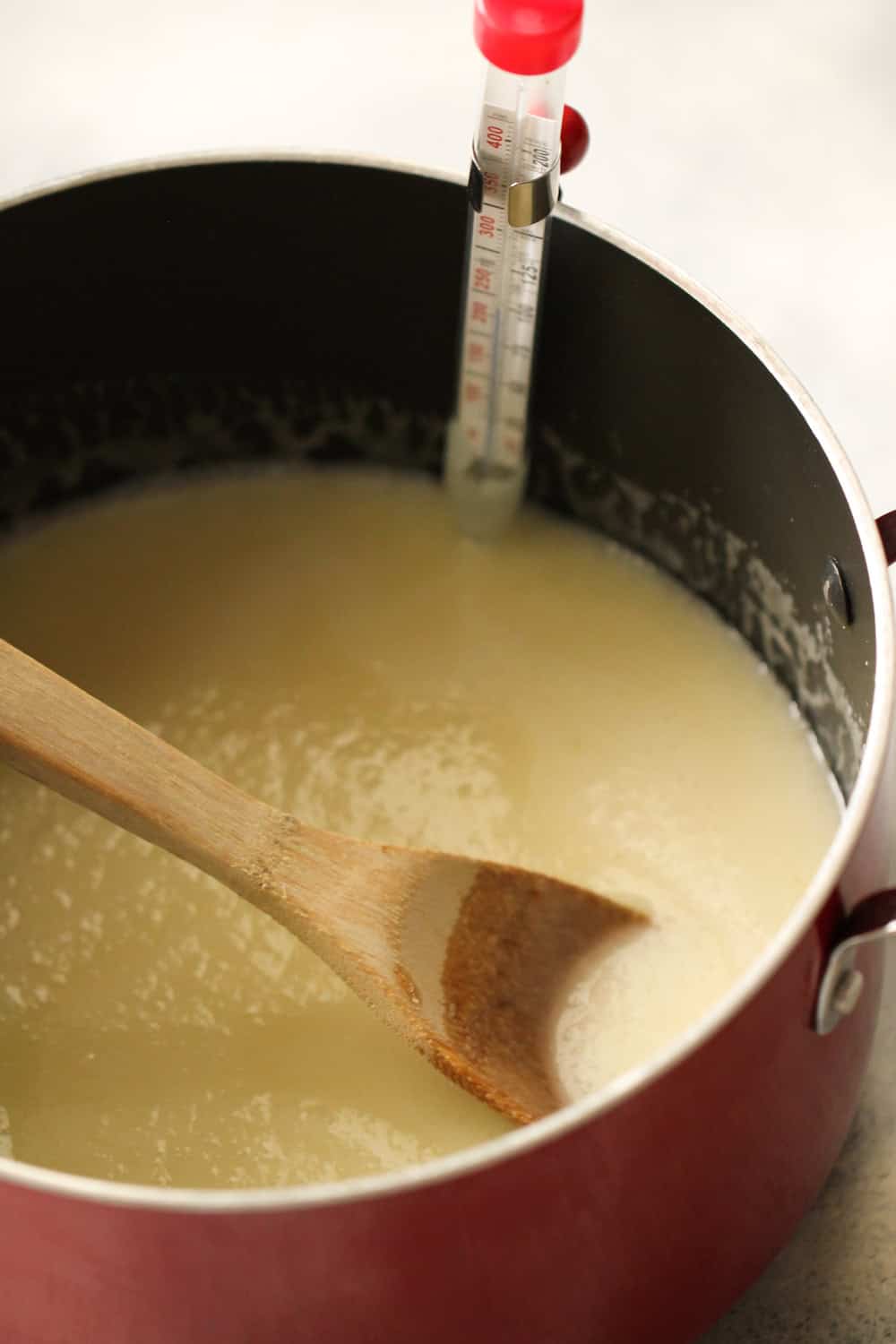 Remove from heat and stir in the marshmallow cream and white chips. Stir until all is well blended.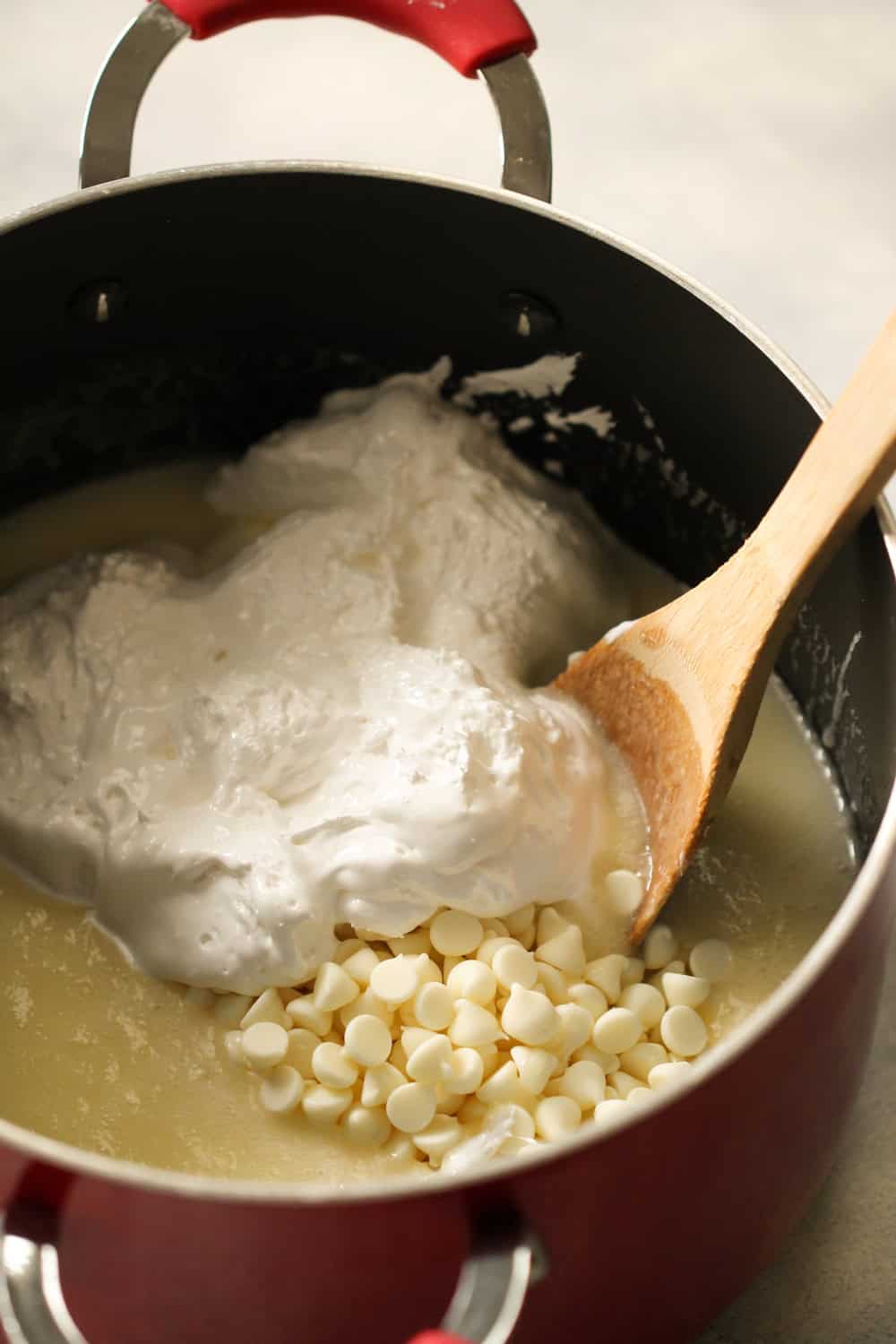 Reserve one cup of the mixture and put in a bowl and set aside. Add orange extract and food coloring to the mixture in the pan. Stir together well.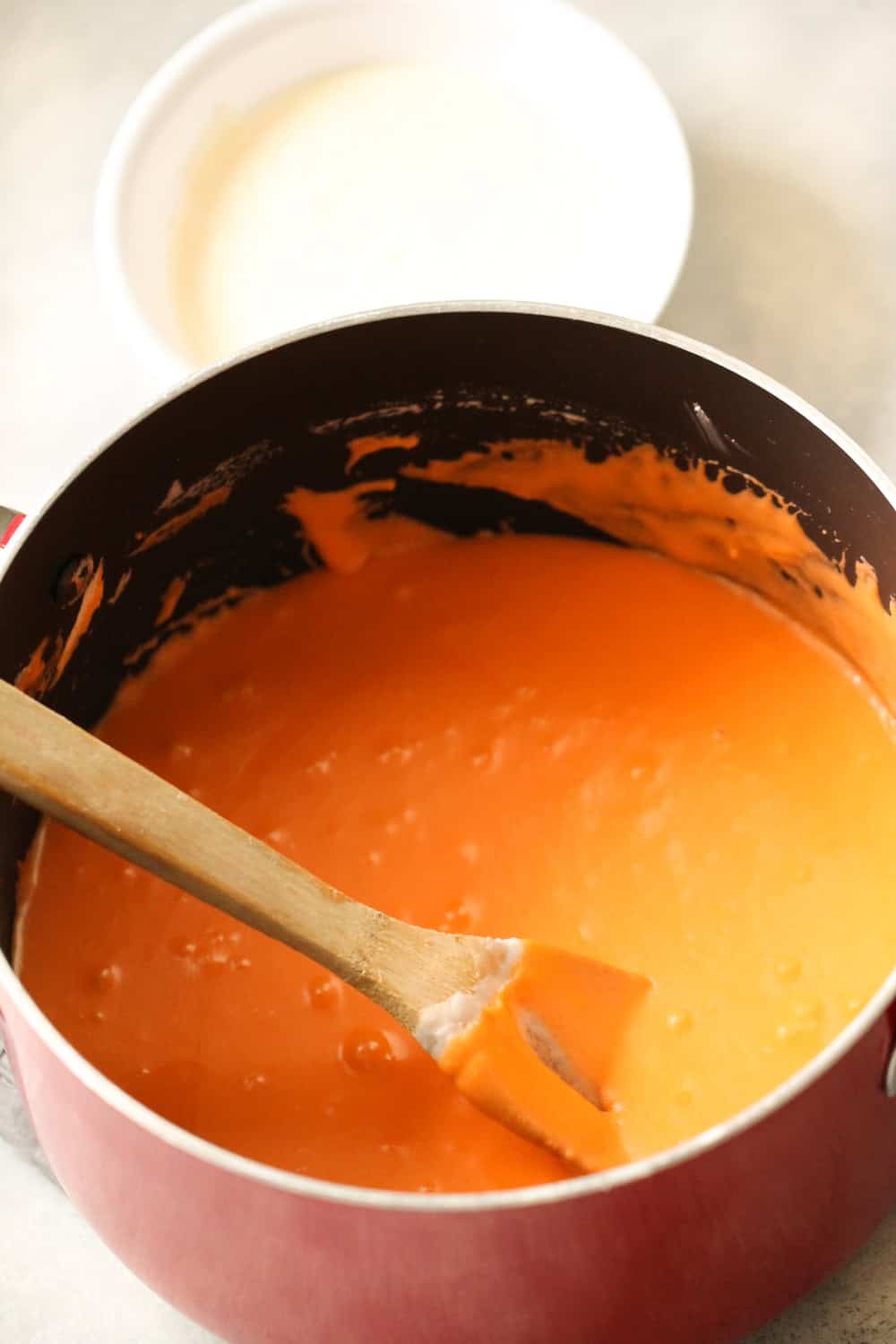 Pour the orange mixture into a lightly greased 9 x 13 inch pan.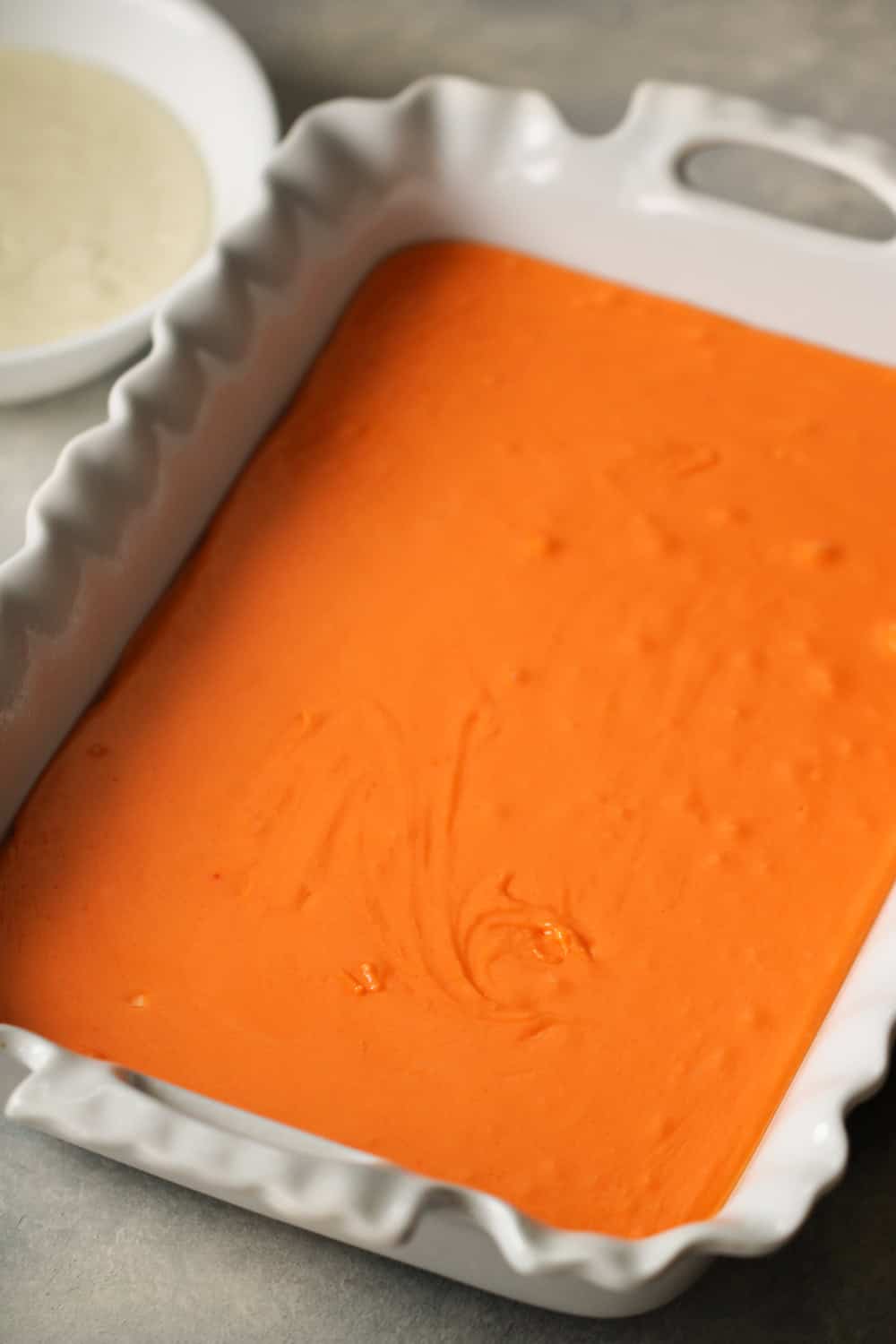 The pour or lightly drizzle the reserved white mixture that you had sitting in a bowl over the orange layer. Using a knife, swirl the white layer back and forth into the fudge.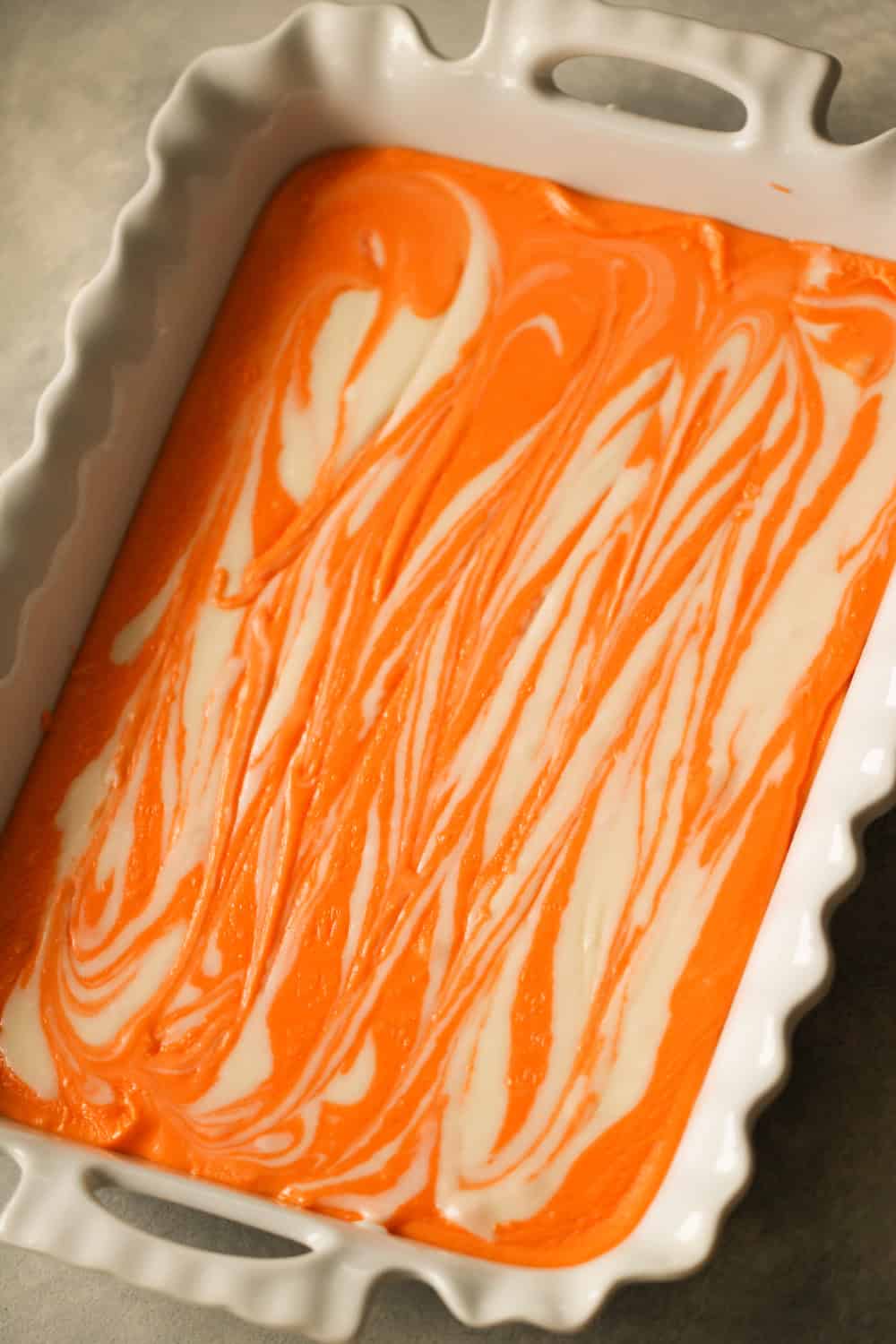 Refrigerate the Orange creamsicle fudge until set for about 2 hours. Then cut into squares and serve. This can also be stored in an airtight container in the fridge for a few weeks.