A delicious and simple homemade chocolate peanut clusters recipe. These Instant Pot Nut Clusters are an easy pressure cooker dessert recipe to make for the holiday season!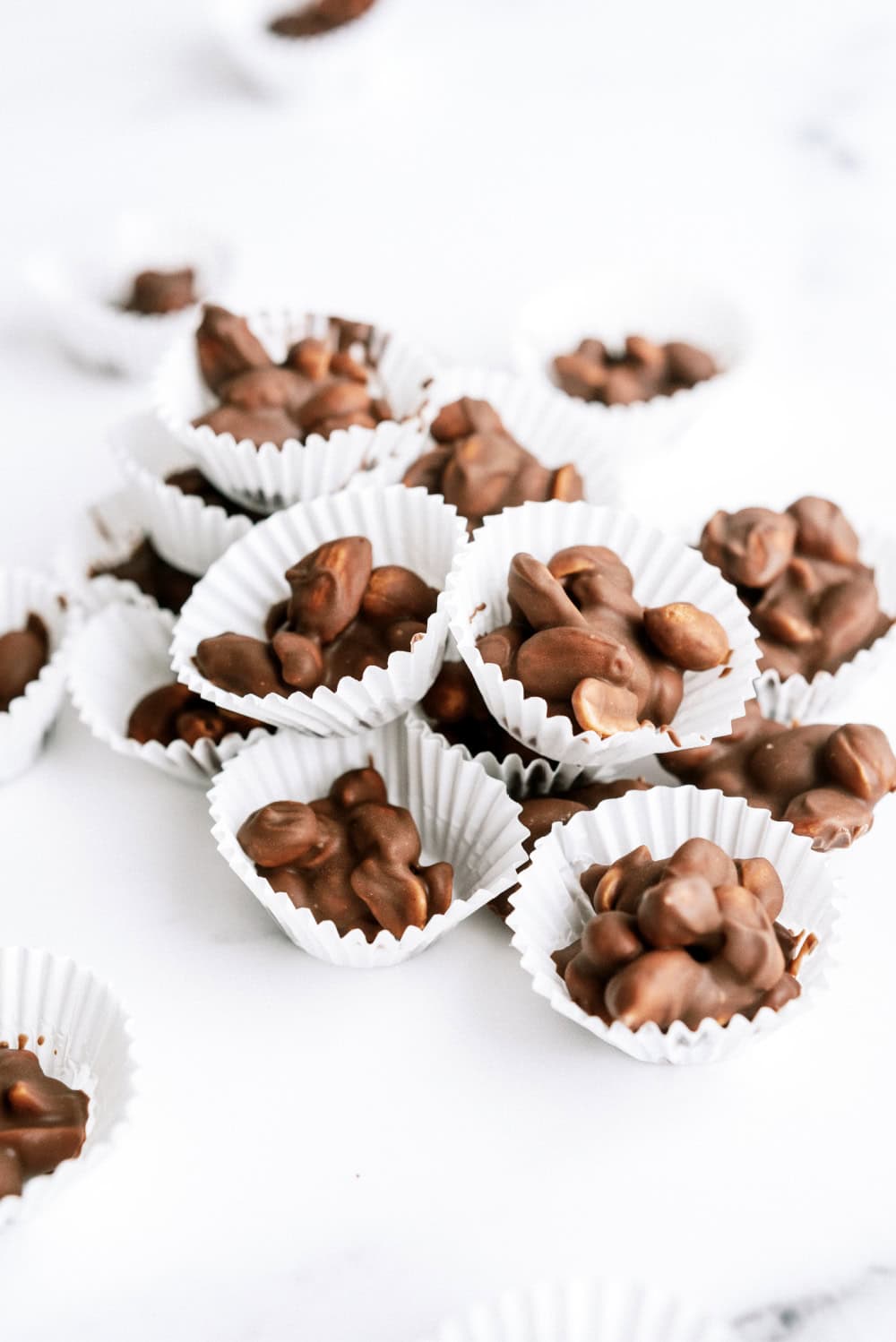 If you are looking for a simple holiday treat, consider these easy Instant Pot Chocolate Clusters!
This recipe makes A LOT (like 65-75 clusters), allowing for plenty to go around at your next party or when passing them out to friends and family.
This Instant Pot recipe was inspired by our original Crock Pot Nut Clusters recipe, so if you do not have an Instant Pot, take a look at that recipe and try it in your crock pot!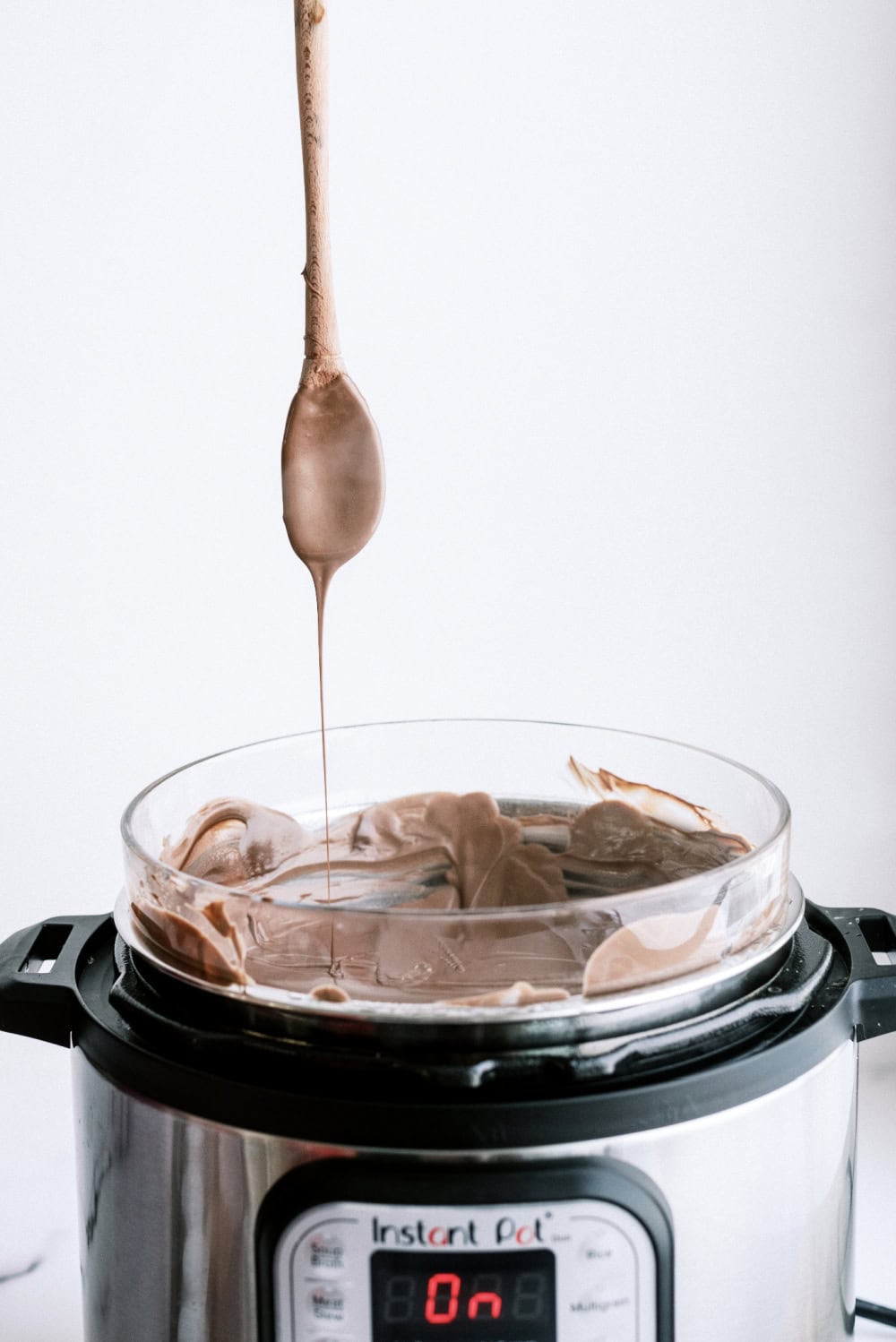 More fun holiday treats to try: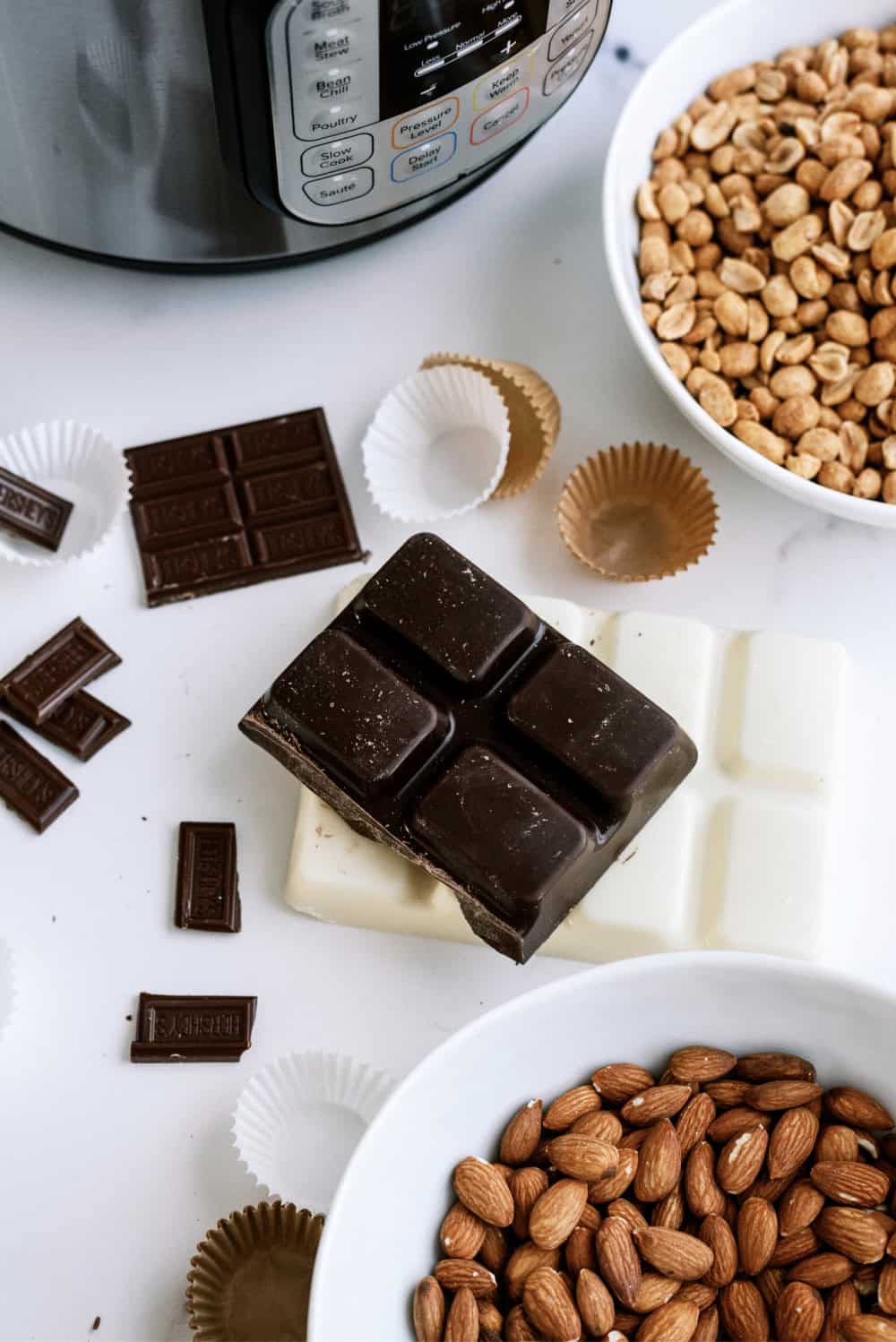 Ingredients Needed For Our Instant Pot Nut Clusters:
Water
White chocolate almond bark
Milk chocolate almond bark
Hershey's candy bars
Dry roasted peanuts, lightly salted
Whole almonds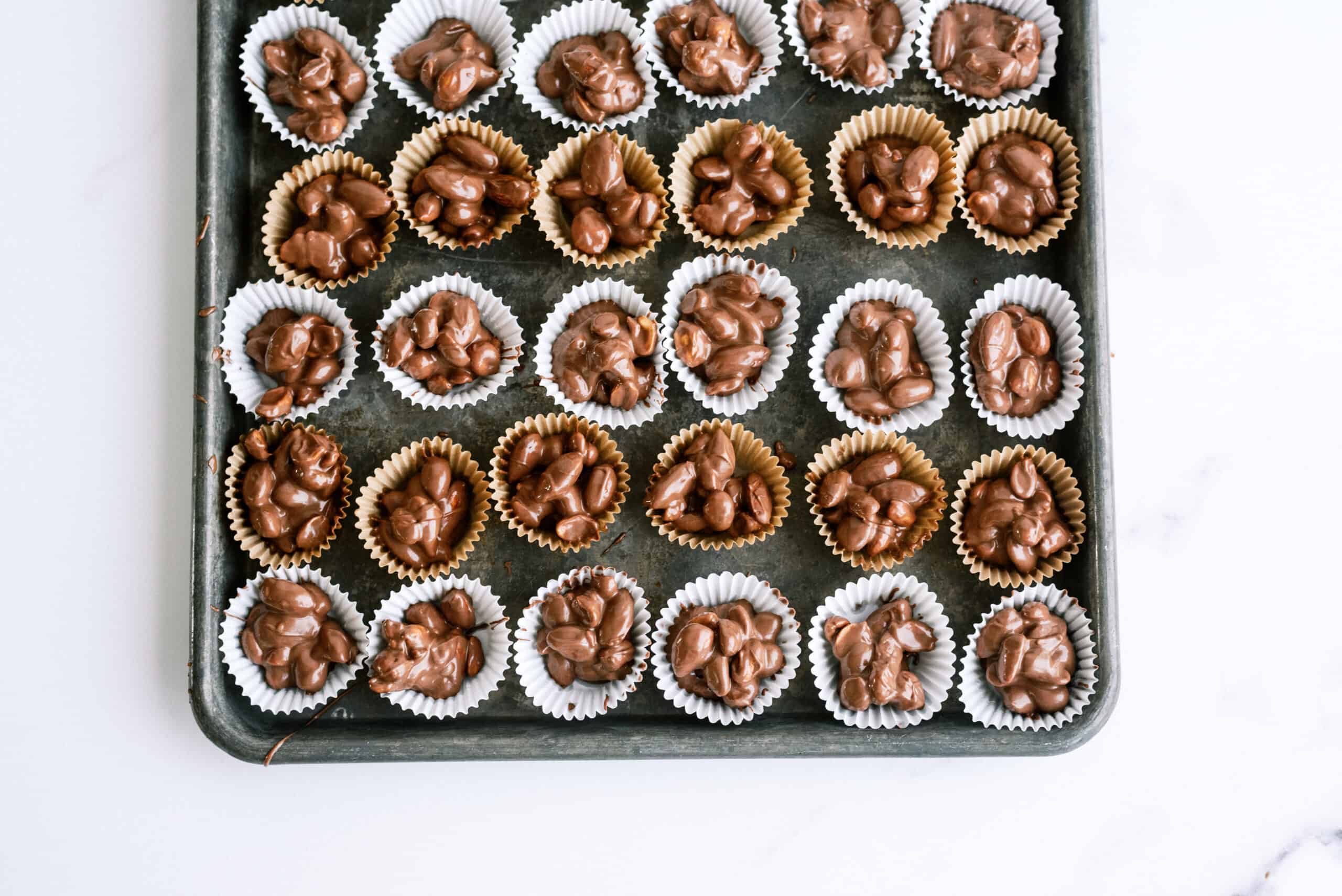 How To Make Our Instant Pot Nut Clusters:
Get out your Instant Pot, plug it in, pour the water into the inner pot.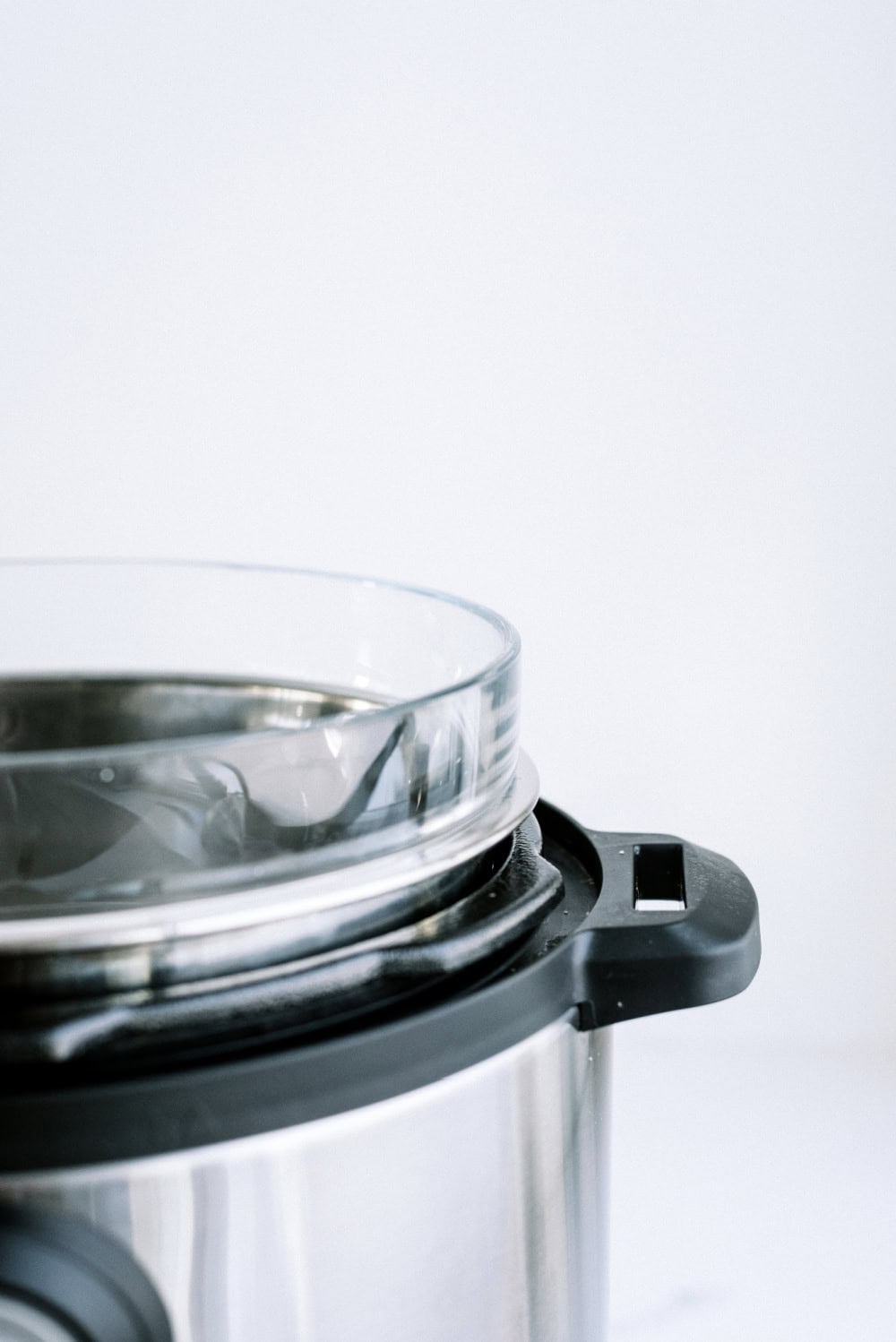 Then, place a glass bowl on top of the inner pot or liner (preferably one that has a lip to help hold it in place).
Once the water is in the pot, press the SAUTE button, and let the water get warm.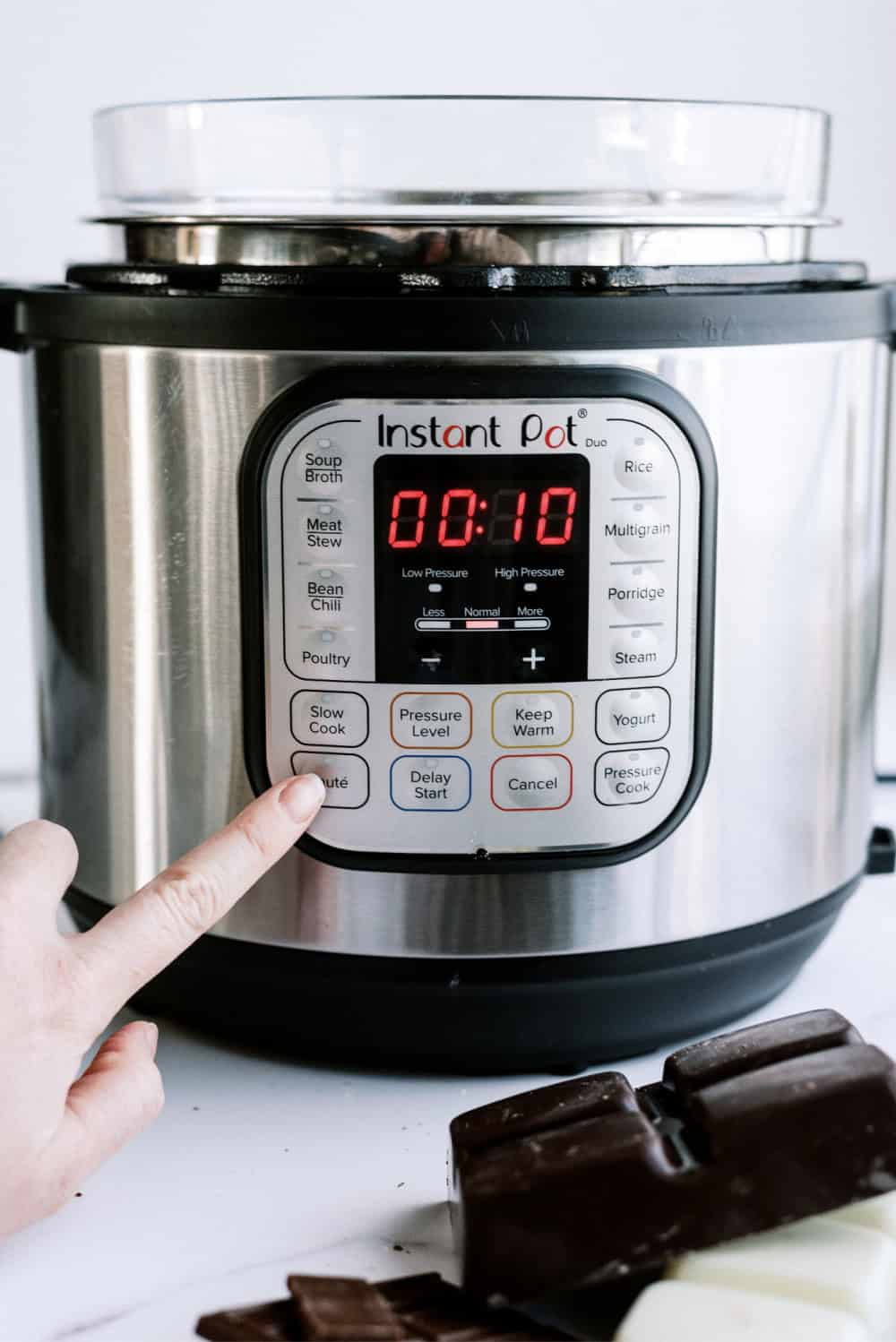 Next, put the white chocolate almond bark, milk chocolate almond bark, and the Hershey's candy bar pieces inside the bowl.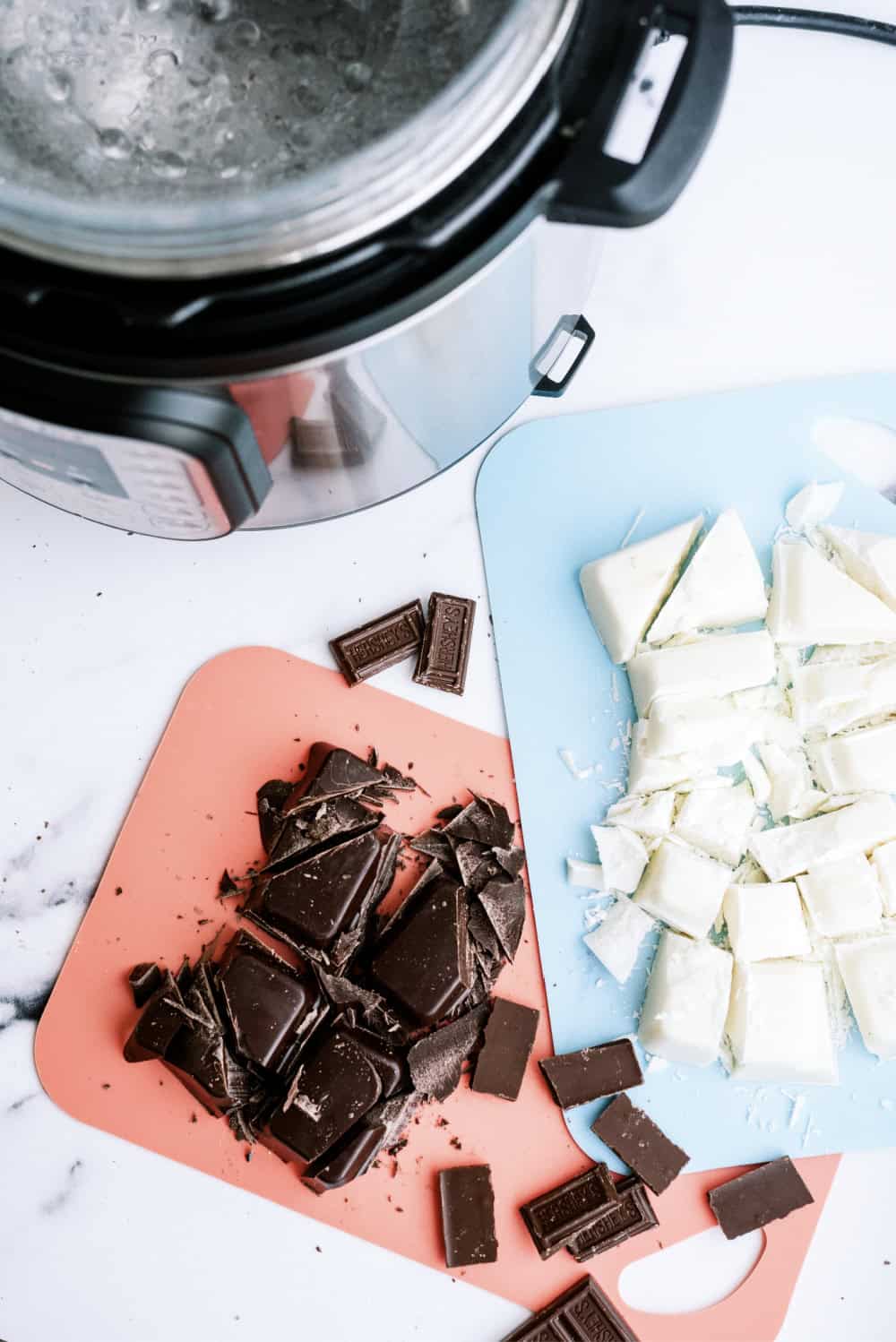 Stir the chocolate together as they gradually melt together.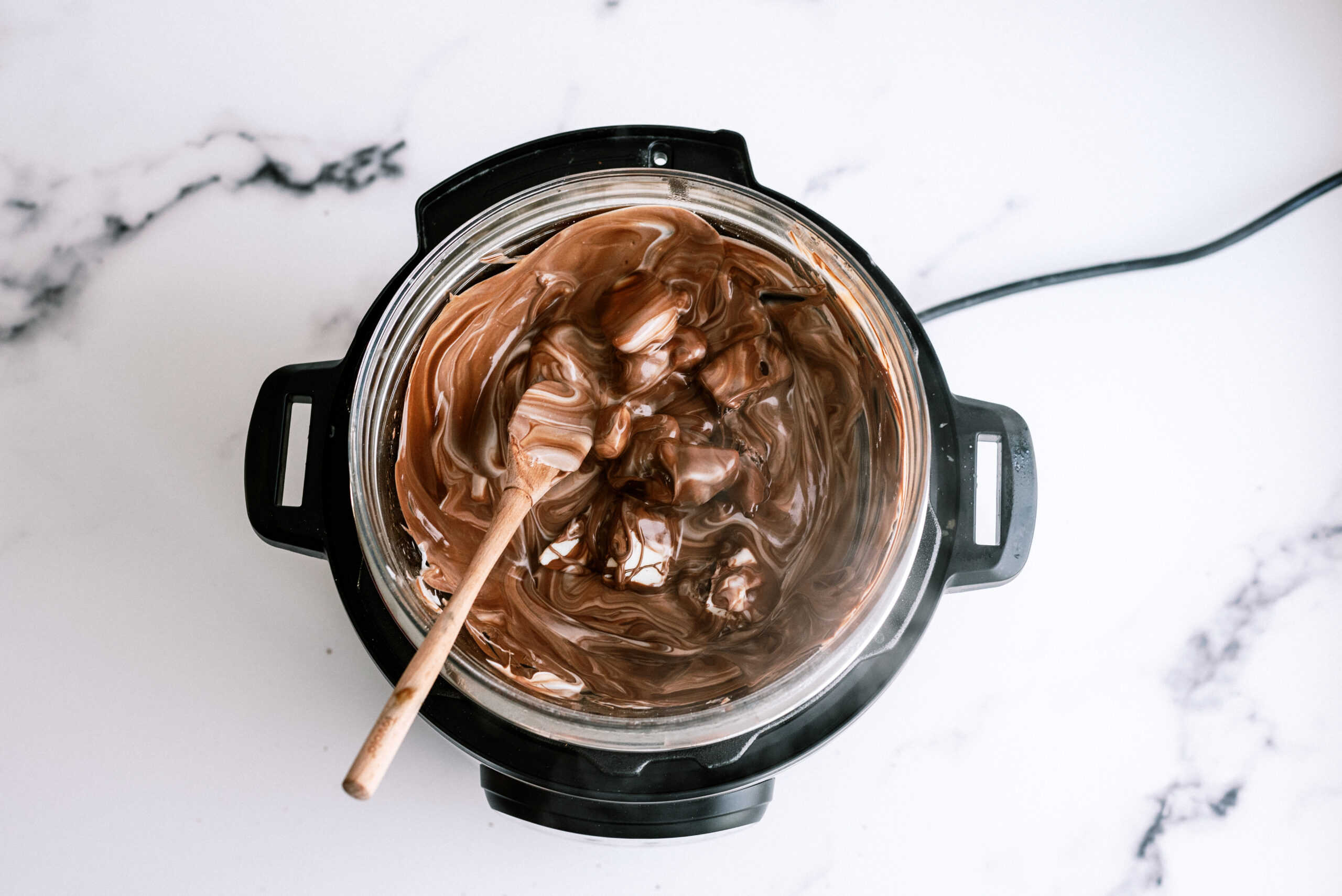 After all the chocolate has melted and is smooth, add in the peanuts and almonds and mix it all together.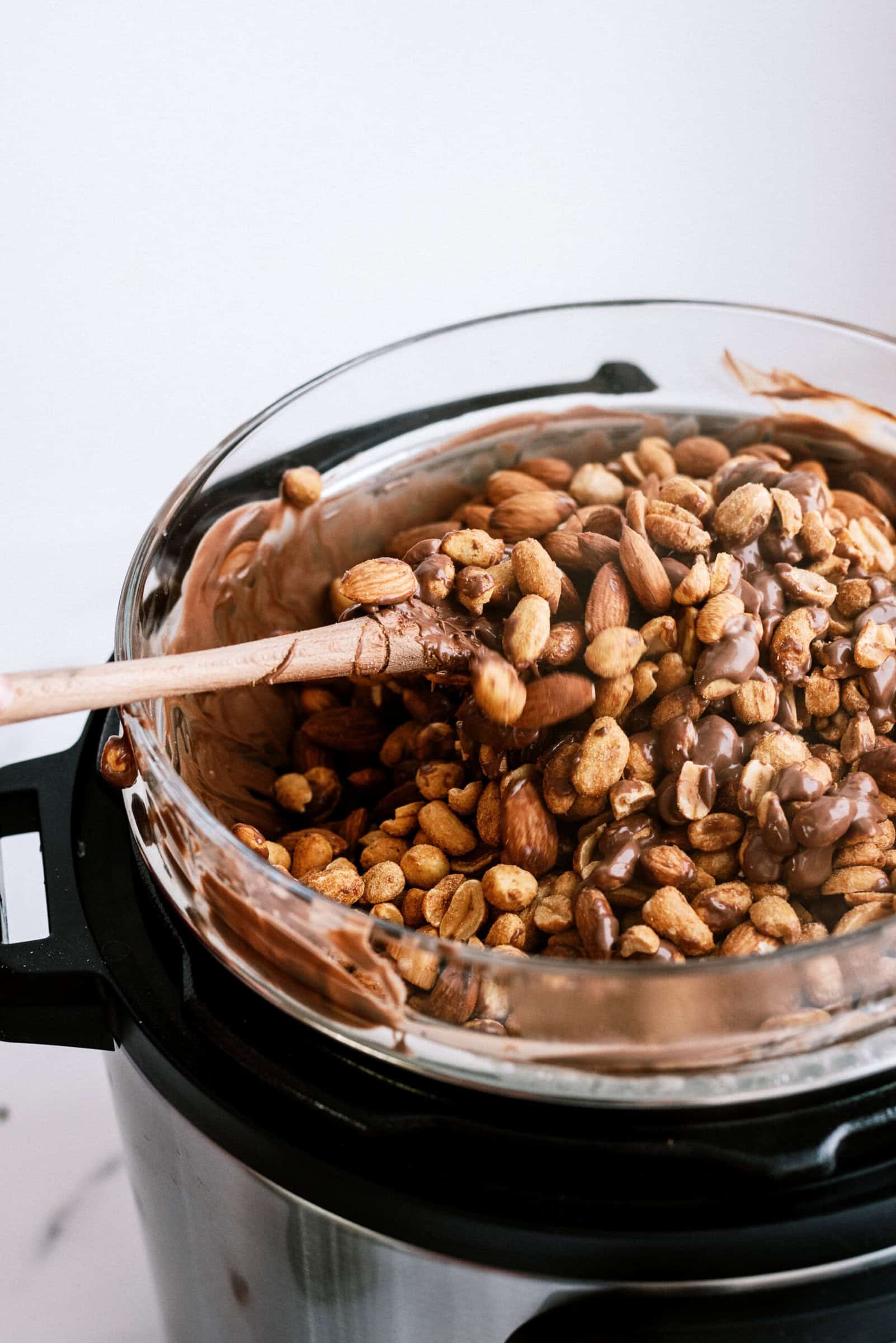 When the nuts are all covered in chocolate, drop spoonfuls of the mixture onto a cookie sheet lined with wax paper or mini muffin liners.
Do this until all of the chocolate nut mixture has been used.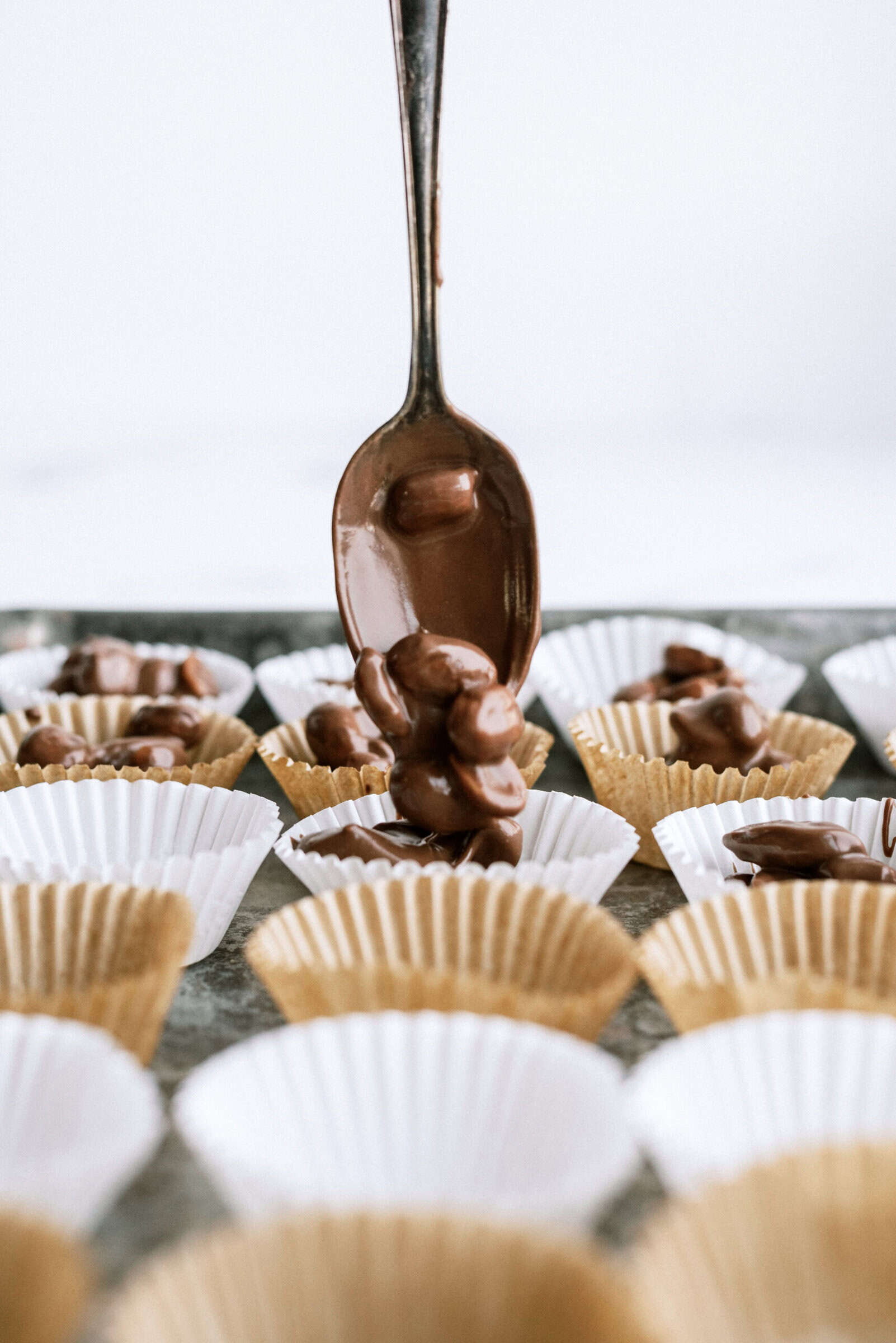 Allow the chocolate covered nut clusters to set up before eating or storing them in an airtight container.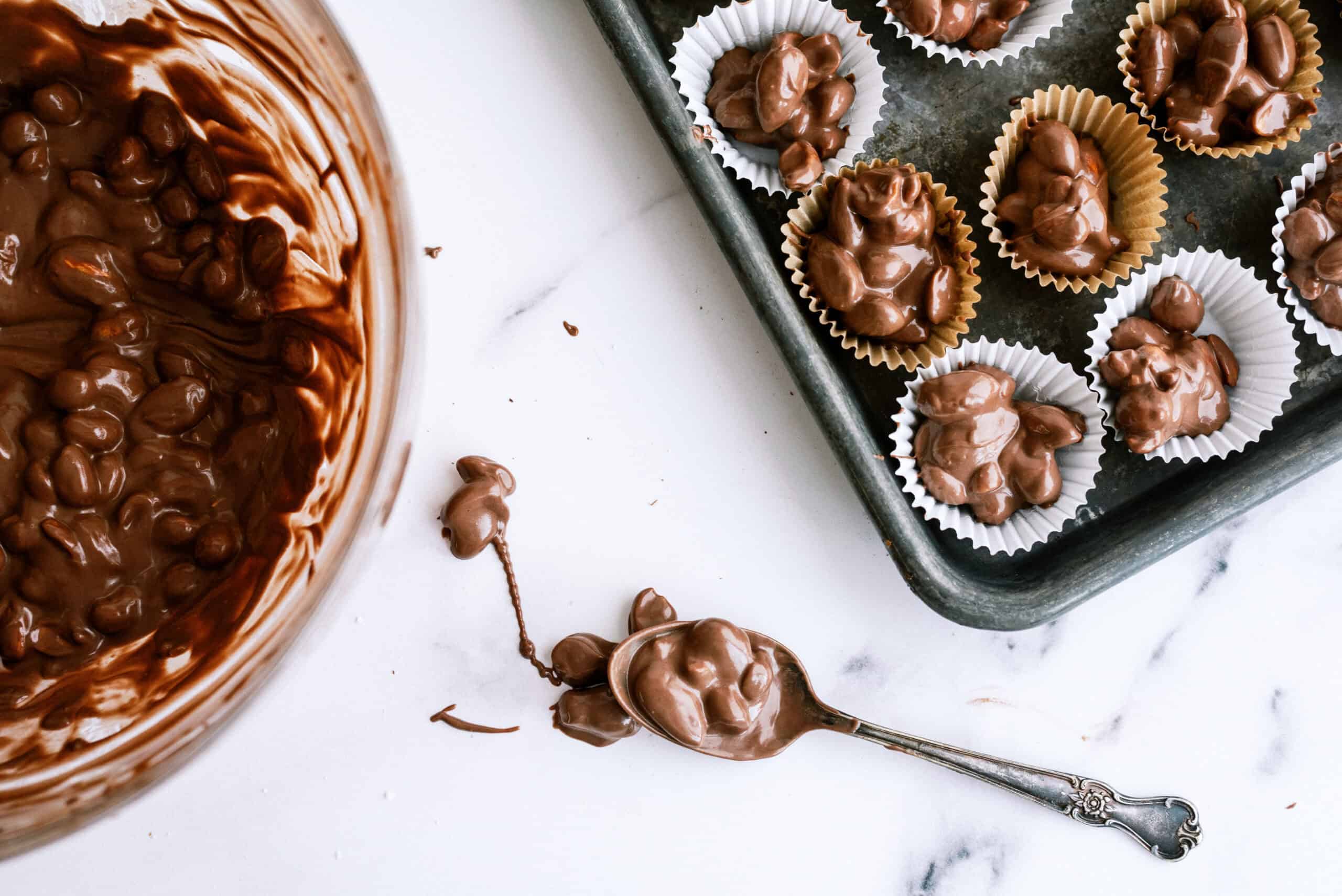 You can place them in the fridge to help speed up the process.
Depending on how big you make them, you will get about 65-75 bite-sized nut clusters!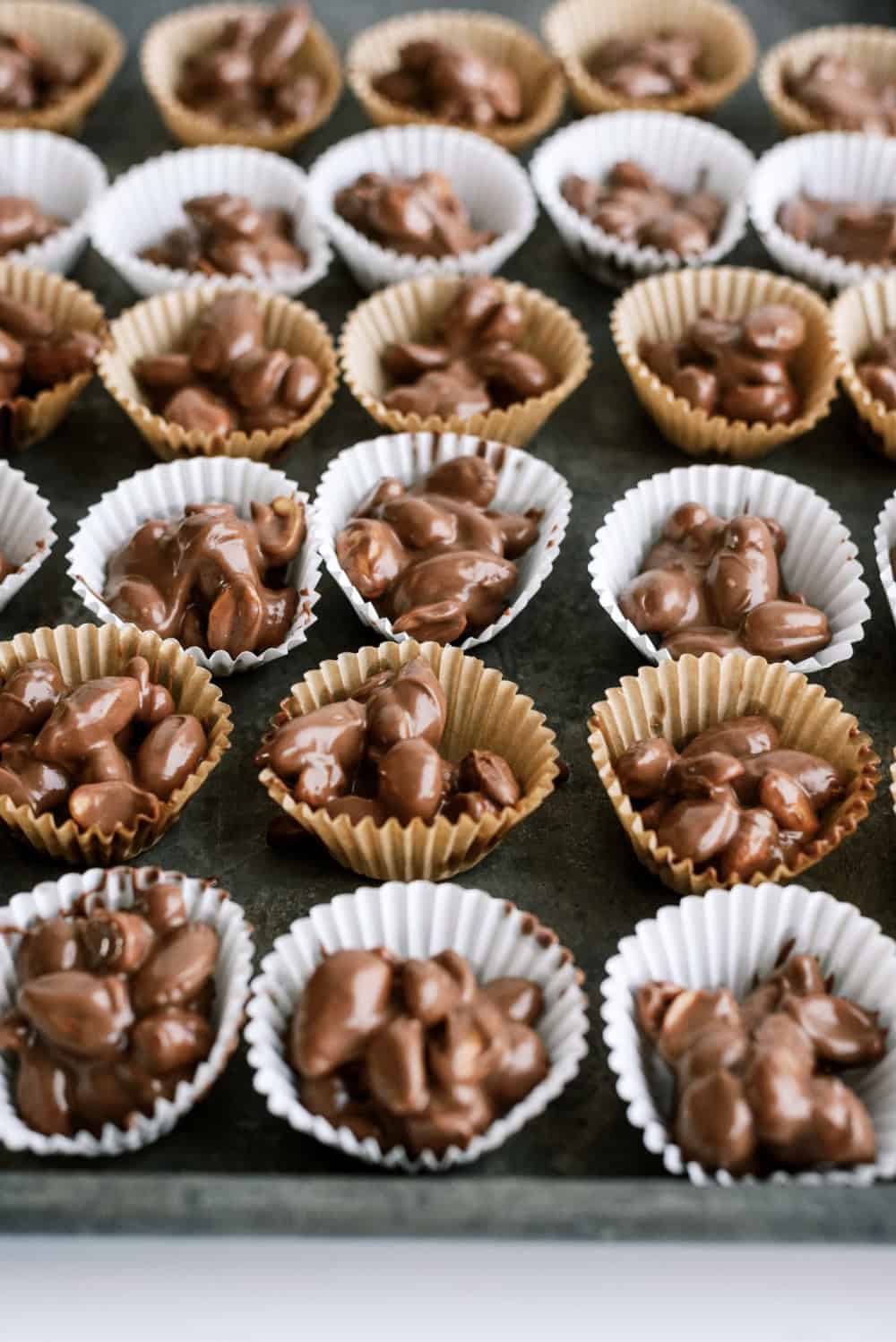 Once they are set up they are ready to eat and enjoy!
Instant Pot Christmas candy recipe necessities:
Instant Pot (THIS is a great one to use!)
Measuring cup
Glass bowl (like THIS one with a lip to rest on the Instant Pot insert)
Wooden spoon or spatula
Wax paper or mini muffin liners
Cookie sheet
Airtight container