These soft and chewy Ginger Molasses Cookies turn out perfect every time - they are a tried-and-true family recipe! They taste like gingerbread cookies, but are soft and melt-in-your-mouth delicious.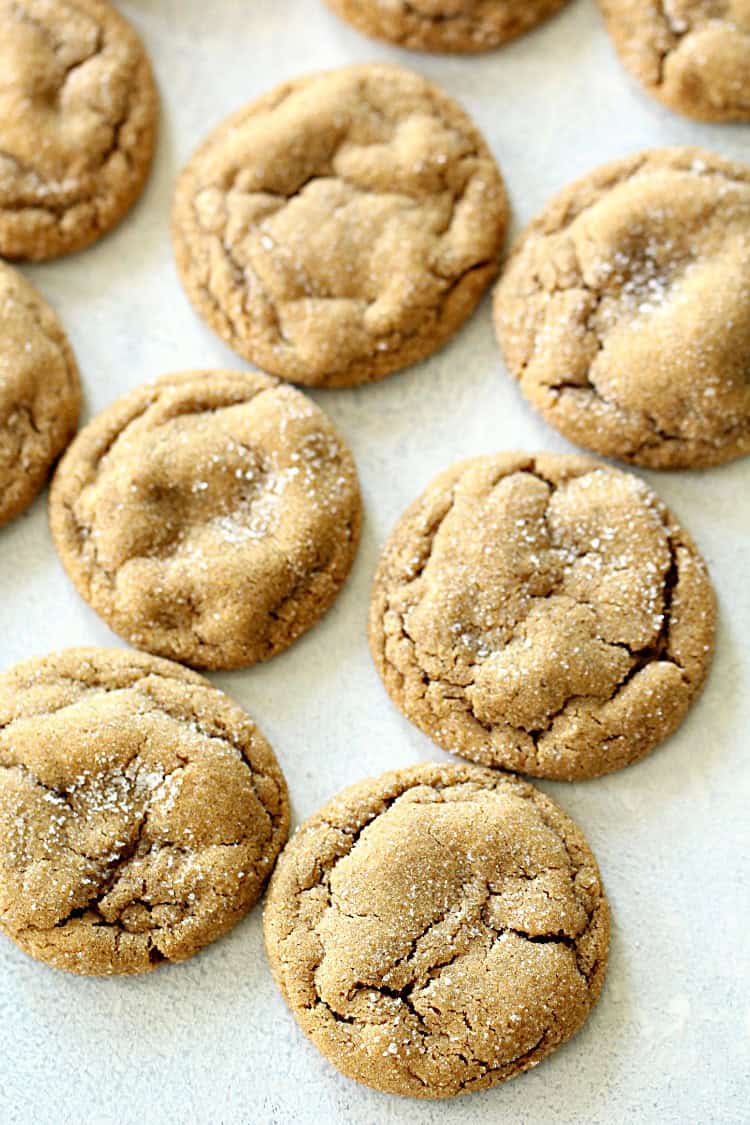 Is there a better cookie out there, than these Soft and Chewy Ginger Cookies? We don't think so either.
I have been searching for the perfect soft ginger cookie for a long time now . . . and I think that I have finally found it!
I made some of these cookies to take around to the neighbors for Christmas and I had so many people ask me for the recipe. They are that good!
Growing up, my mom's ginger cookies were my favorite. I love the spiciness that comes from using cinnamon, cloves, and molasses. And the smell that comes from the oven while these are baking . . . pure heaven!
Many people love to bake these cookies during the holidays, but I love them year round!
However, I like to make these Soft and Chewy Ginger Cookies especially around Christmas time. They are Santa's favorite, so we are just trying to keep the big guy happy!
Ingredients needed for Soft and Chewy Ginger Cookies:
All-purpose flour – I usually use unbleached all-purpose flour, but if you want to make them a little bit healthier, you could use white whole wheat flour
Spices – you are going to need ground ginger, ground cinnamon, and ground cloves (plus a little bit of salt)
Egg and baking soda – these are going to keep your cookies soft and fluffy
Butter – you definitely want to use unsalted butter (not margarine!) and it needs to be softened to room temperature (if it's melted, the butter will not cream with the sugars as well)
Sugar – I used white sugar because of the added molasses, but you could do half brown sugar and half white sugar if desired
Molasses – I just use a full flavor original molasses that I find at the grocery store