Think outside the box and make Grandma's holiday cheese ball for your next event. This is the most wonderfully spiced cheese ball that is wonderfully creamy, cheesy, and has the perfect amount of crunch!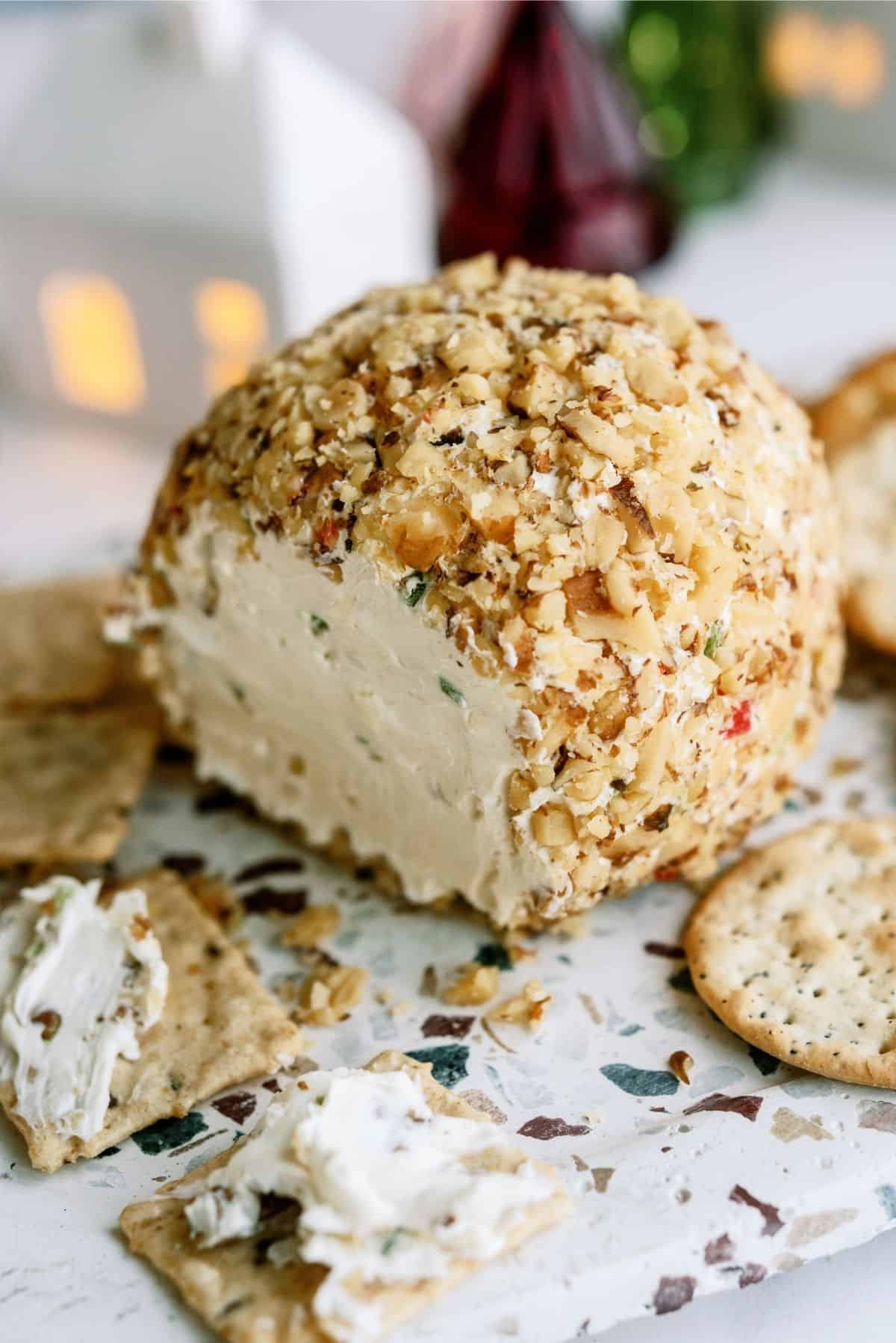 I know get-togethers are about the people, but it's also secretly about the food, and Grandma's holiday cheese ball recipe is a popular Christmas appetizer in our family! When the appetizers come out I look for this first, and then of course the loaded deviled eggs.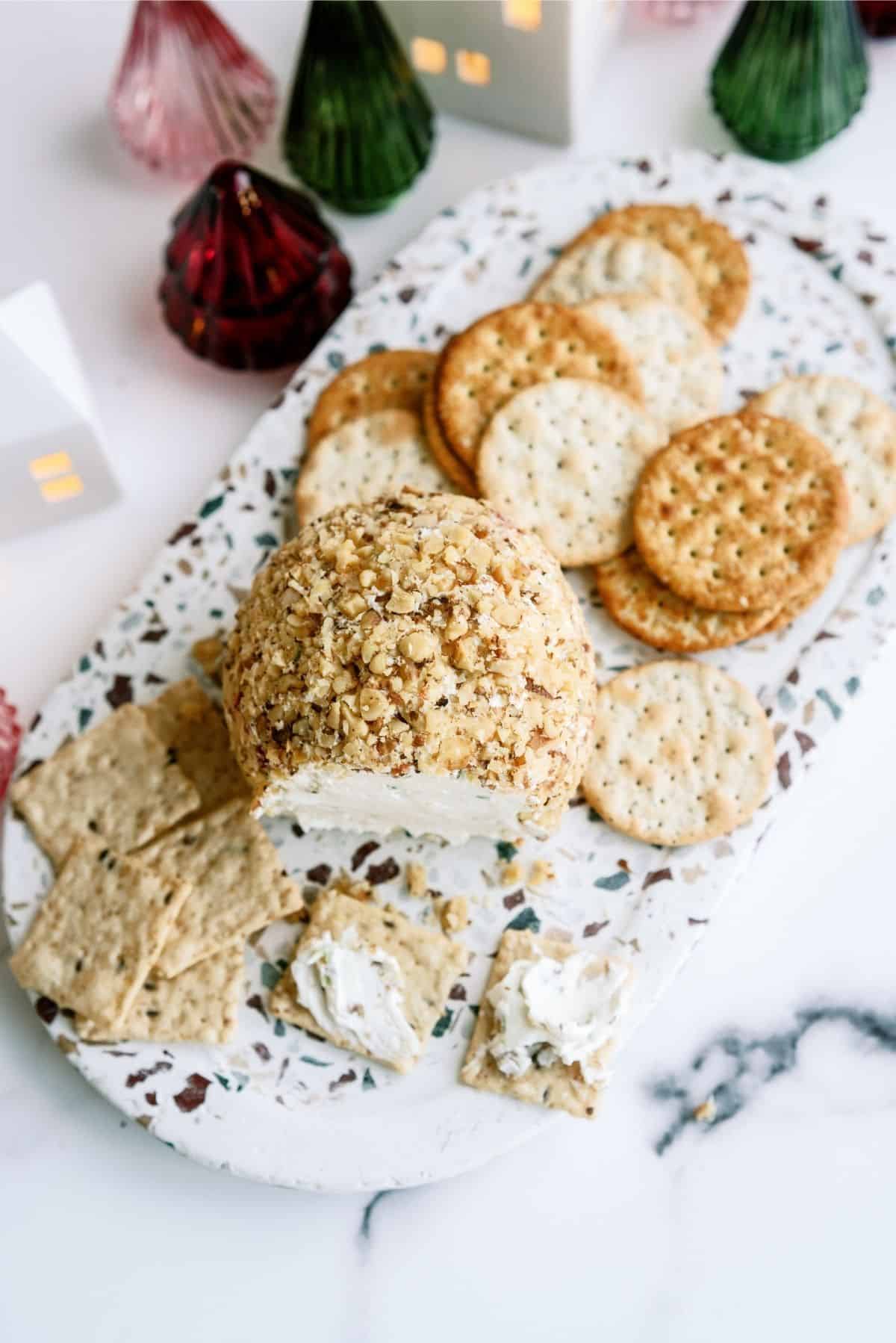 The nice thing about this easy cheese ball recipe is that you can make it up in advance while you worry about everything else last minute. In fact it is best when you let it sit for at least an hour before, so it helps you get a jump start on the meal prep!
I actually like volunteering to bring a cheese ball to events. Not only is it an easy thing to bring that everyone will enjoy, it also ensures the best cheese ball recipe will be there. 😉 Can't leave that to chance!
To mix up the cheese ball recipes you bring to your next get together take a look at our chocolate chip cheese ball, Reese's peanut butter cheeseball, and cute little holiday cheeseball bites!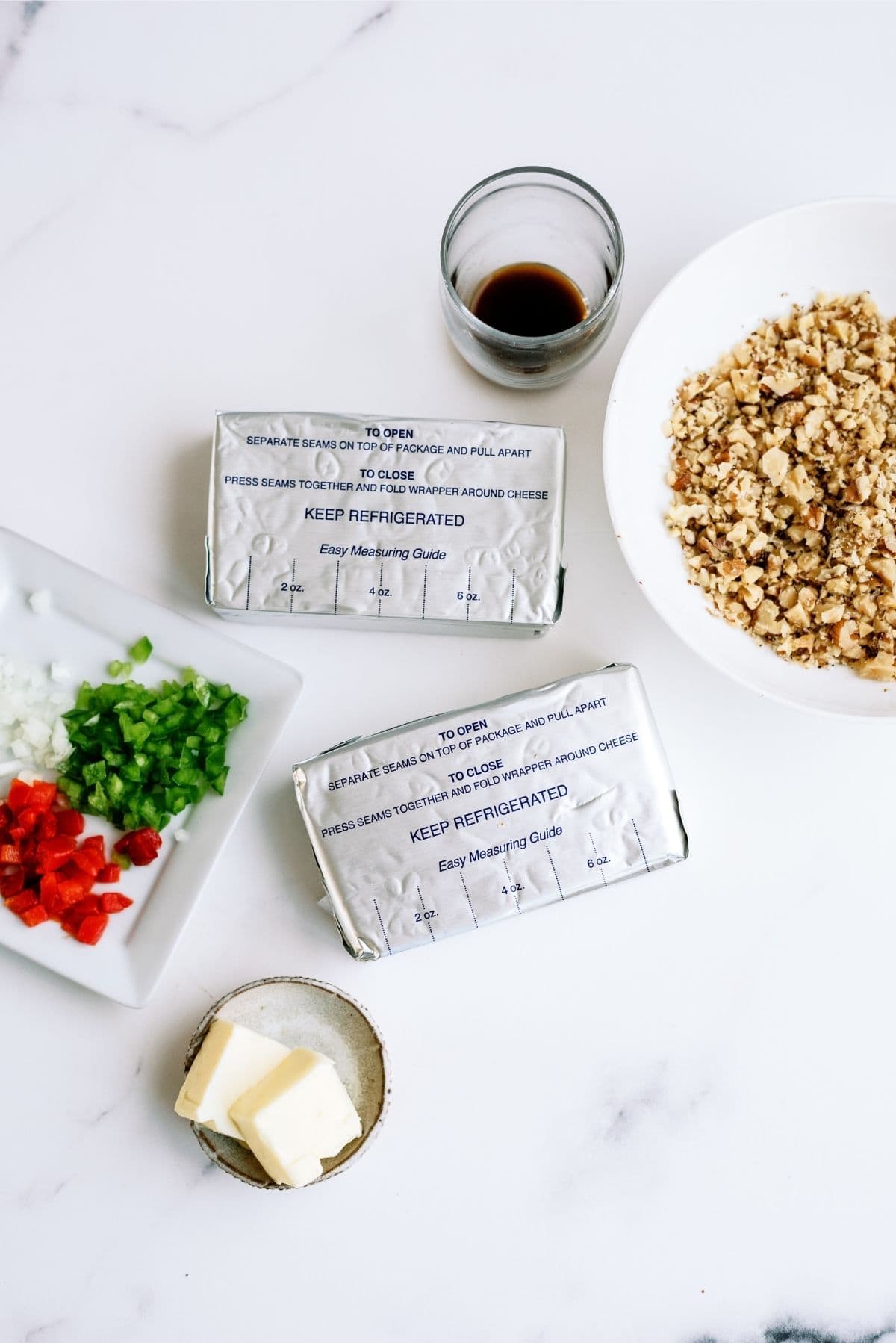 Ingredients You'll Need For Our Grandma's Holiday Cheese Ball Recipe:
Cream cheese
Butter
Chopped pimento
Green pepper
Minced onion
Worcestershire sauce
Lemon juice
Chopped walnuts
How To Make Our Grandma's Holiday Cheese Ball Recipe:
To make this delicious cheese ball recipe start by combining the cream cheese and butter in a microwave-safe bowl and place it in the microwave for about 30 seconds to soften them up.
Then mix them together until they are well combined with a hand mixer.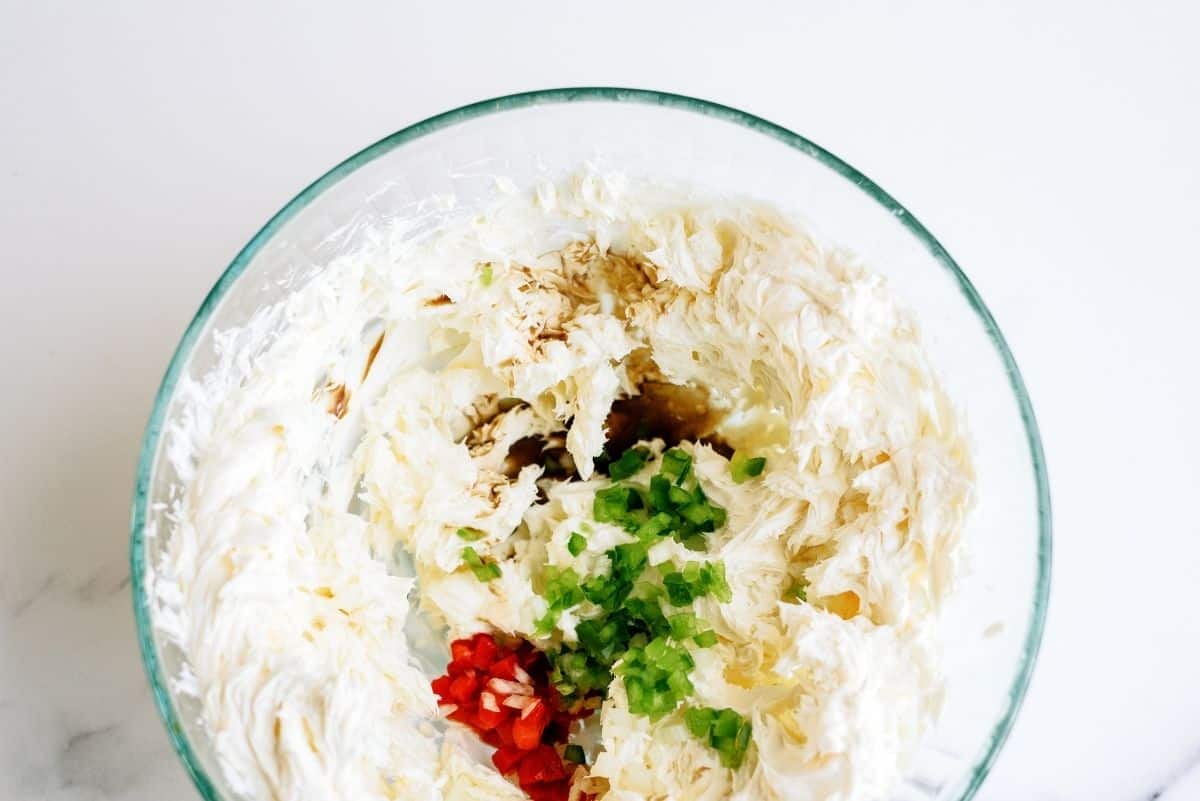 Now, add in the chopped pimento, diced green pepper, minced onion, Worcestershire sauce, and the lemon juice.
Mix everything together until they are all combined by folding it all into the cream cheese and butter mixture.
Once that is all mixed together, place the bowl in the fridge for about 30 minutes and let the mixture set up a bit.
After the cream cheese mixture has been allowed to chill for a bit, take the bowl out of the fridge.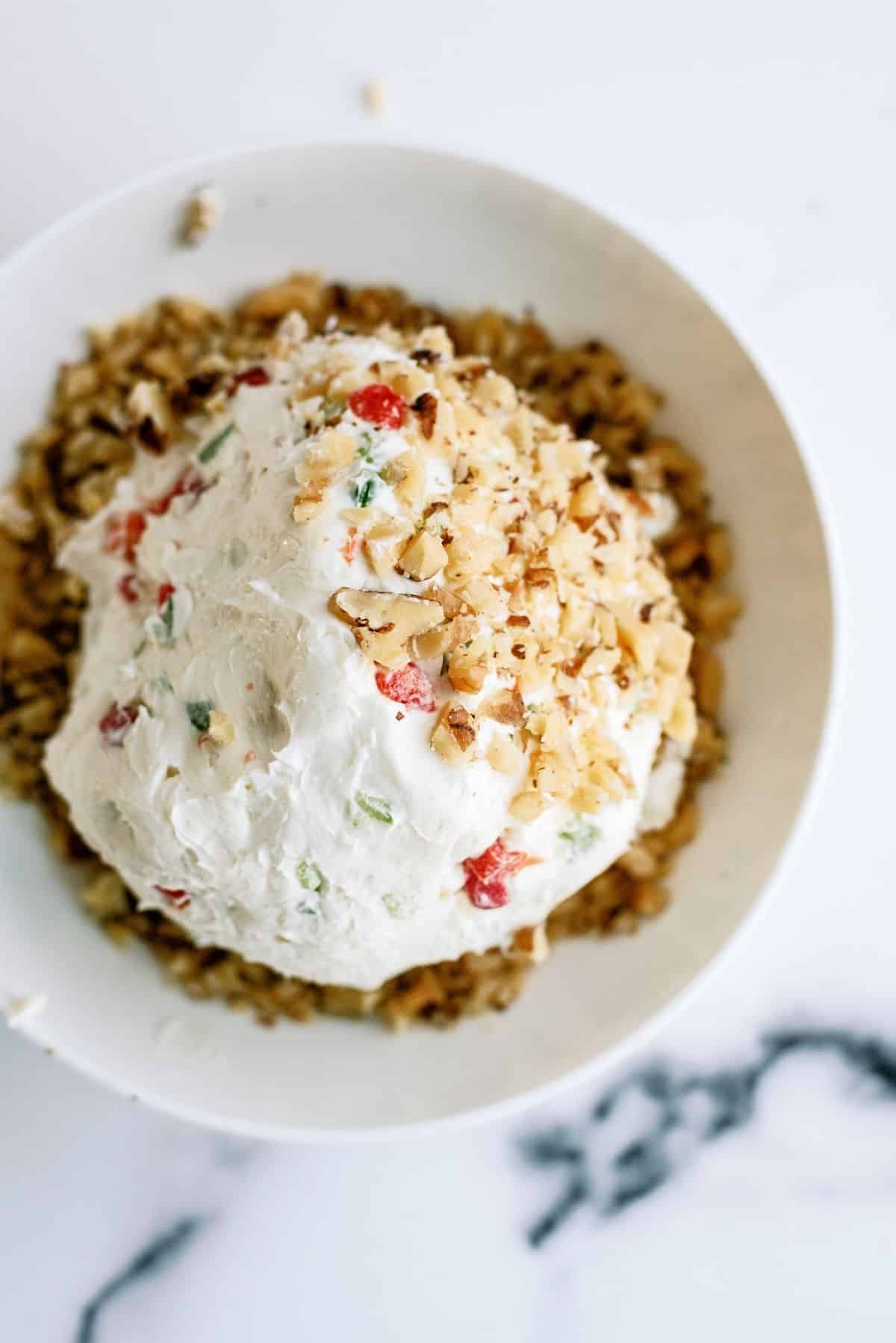 Do your best to roll the cheese mixture into a ball, and then roll that ball in bowl of chopped walnuts.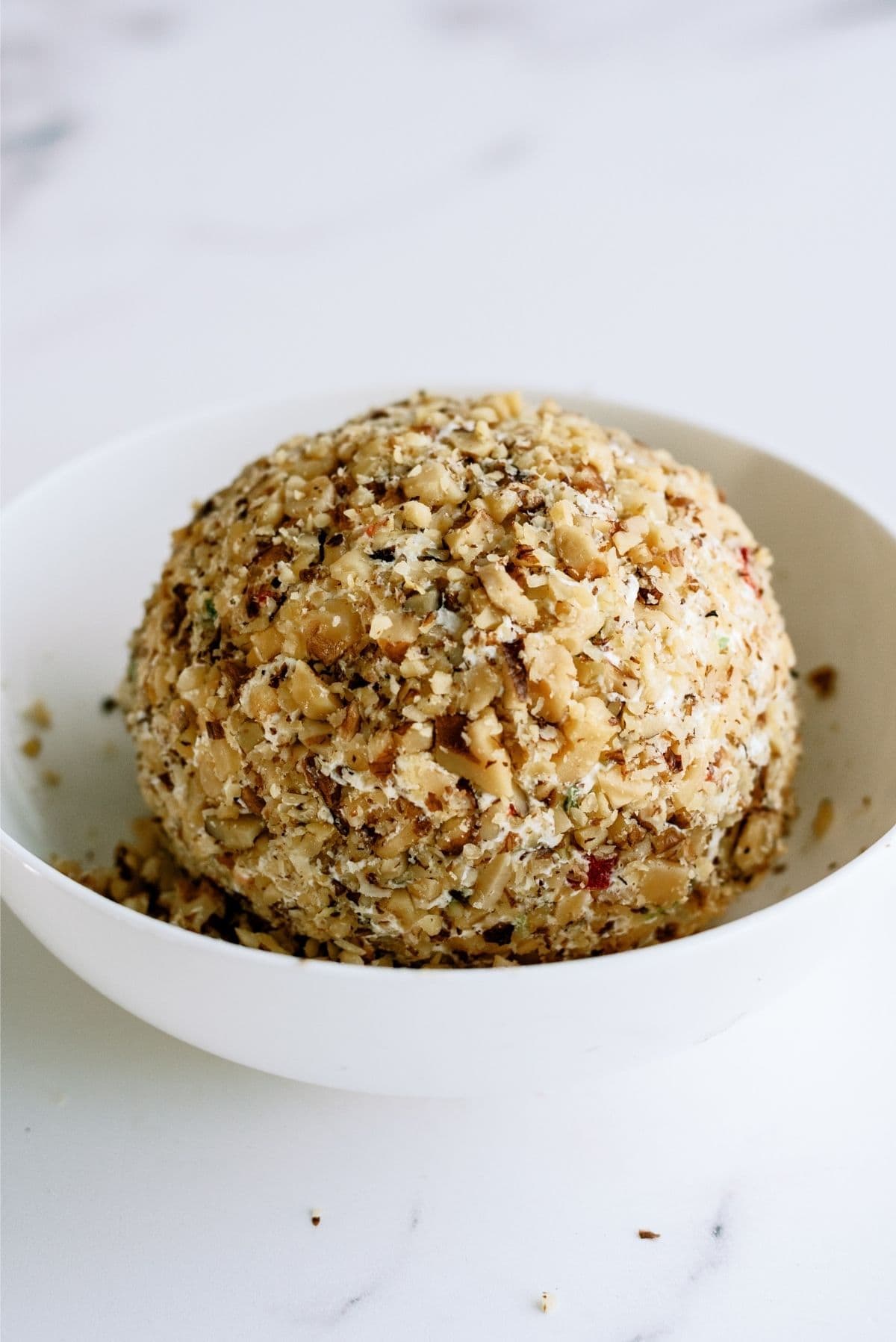 Now that the cheese ball has been covered, place the ball on a plate and cover it with plastic wrap or press n seal and place it in the fridge.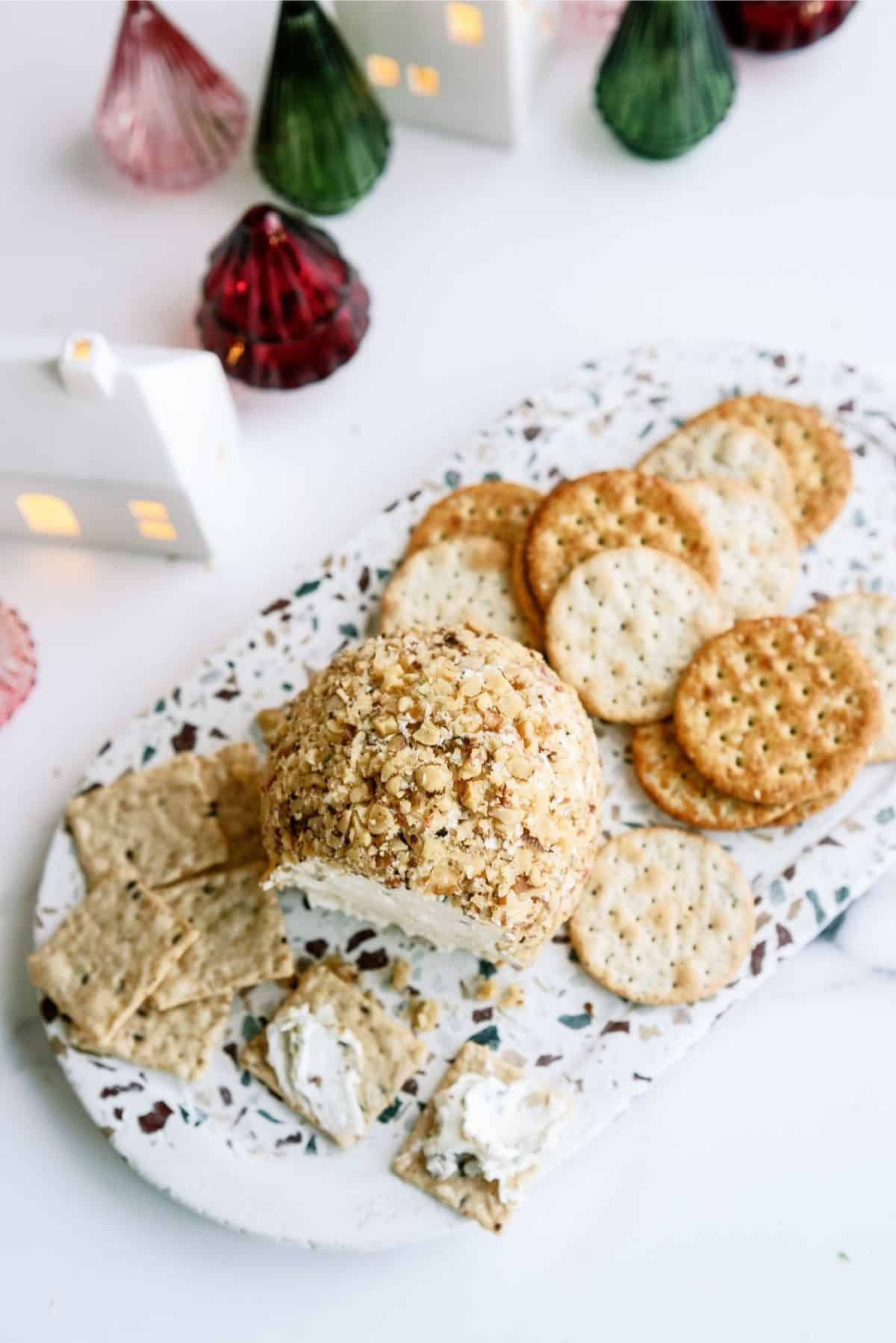 When you are ready to serve the cheese ball remove it from the fridge and serve it with crackers or fresh vegetables.
To Make The Best Cheese Ball Recipe You Will Need:
Microwave-safe bowl
Hand mixer (THIS is my favorite one!)
Spatula
Plastic wrap