This Slow Cooker Sweet Potato Mash is so simple and tastes absolutely amazing. It only requires a few simple ingredients and is the perfect fall side dish.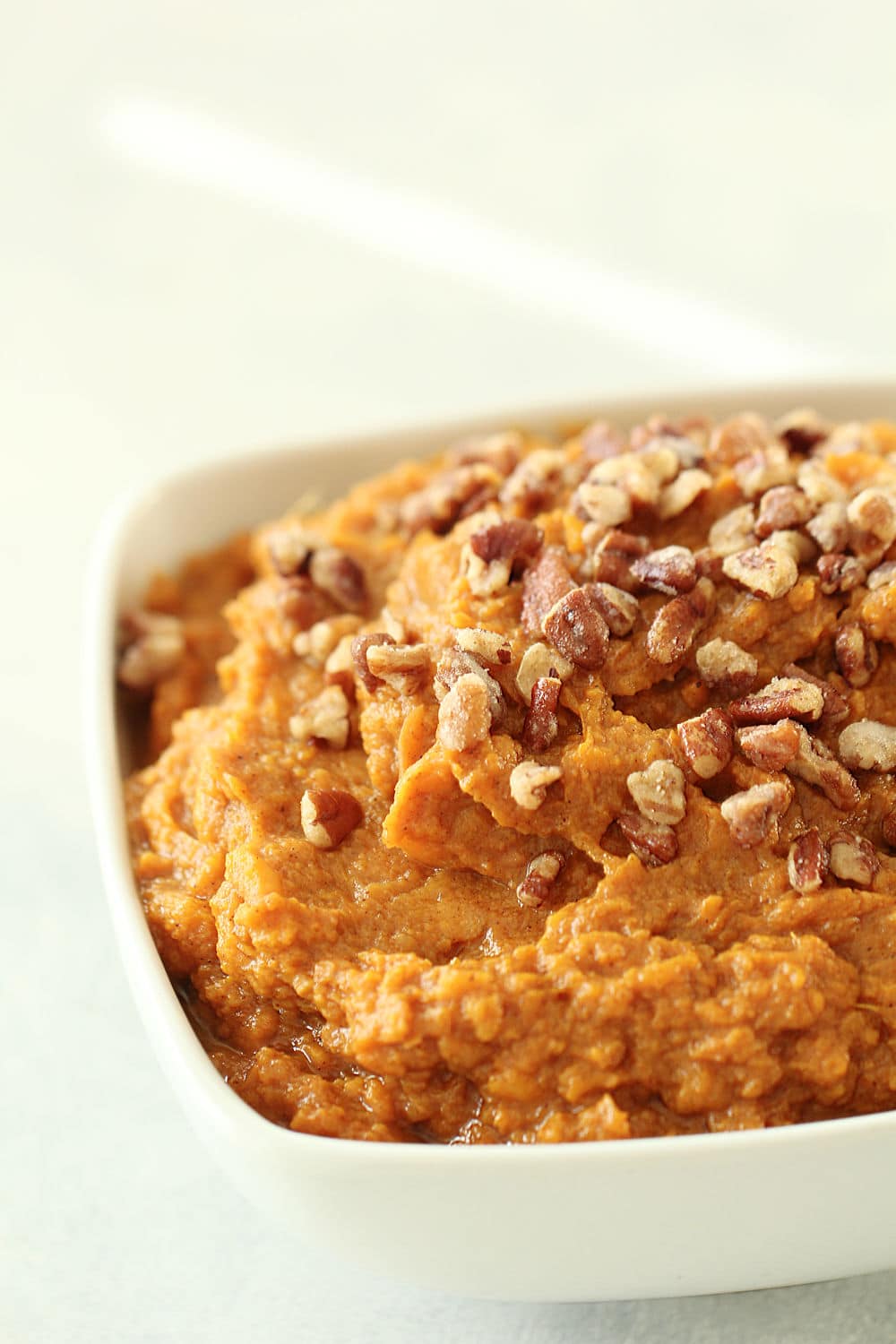 Our Slow Cooker Sweet Potato Mash recipe will become your favorite way to cook yams!
It's basically an easier and healthier spin on our Sweet Potato Casserole (which is delicious!).
This is a fantastic side dish for Thanksgiving or it could be just a delicious recipe to enjoy any time of year.
How to make this Sweet Potato Recipe:
Place cut-up sweet potatoes in a slow cooker.
Pour 1/2 cup apple juice into a bowl and mix in cinnamon, brown sugar and nutmeg; pour over sweet potatoes.
Cover slow cooker and cook on low 4-5 hours or until potatoes are soft and tender (it will depend on how hot your slow cooker cooks and how big/small you chopped your potatoes).
When potatoes are cooked through, blend the sweet potatoes inside your slow cooker with a hand mixer or mash with a potato masher.
Depending on what texture you want for your potatoes, you can add up to 1/2 cup of remaining apple juice – I usually add a few tablespoons at a time and mash them again until I get the consistency I want.
Season with more cinnamon and nutmeg if desired.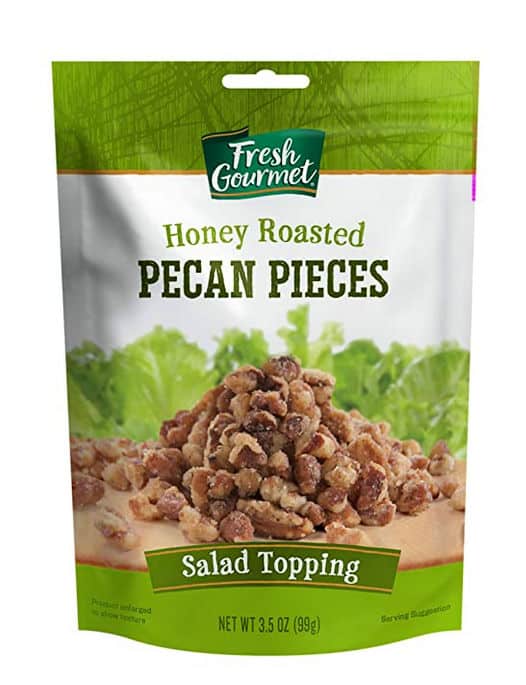 Top with pecans* and serve.
*Note: These are the exact pecans we used for this recipe