Peppermint Snowball Cookies will be your favorite Christmas cookie! These cookies are a soft buttery pecan cookie topped with white chocolate and crushed candy canes.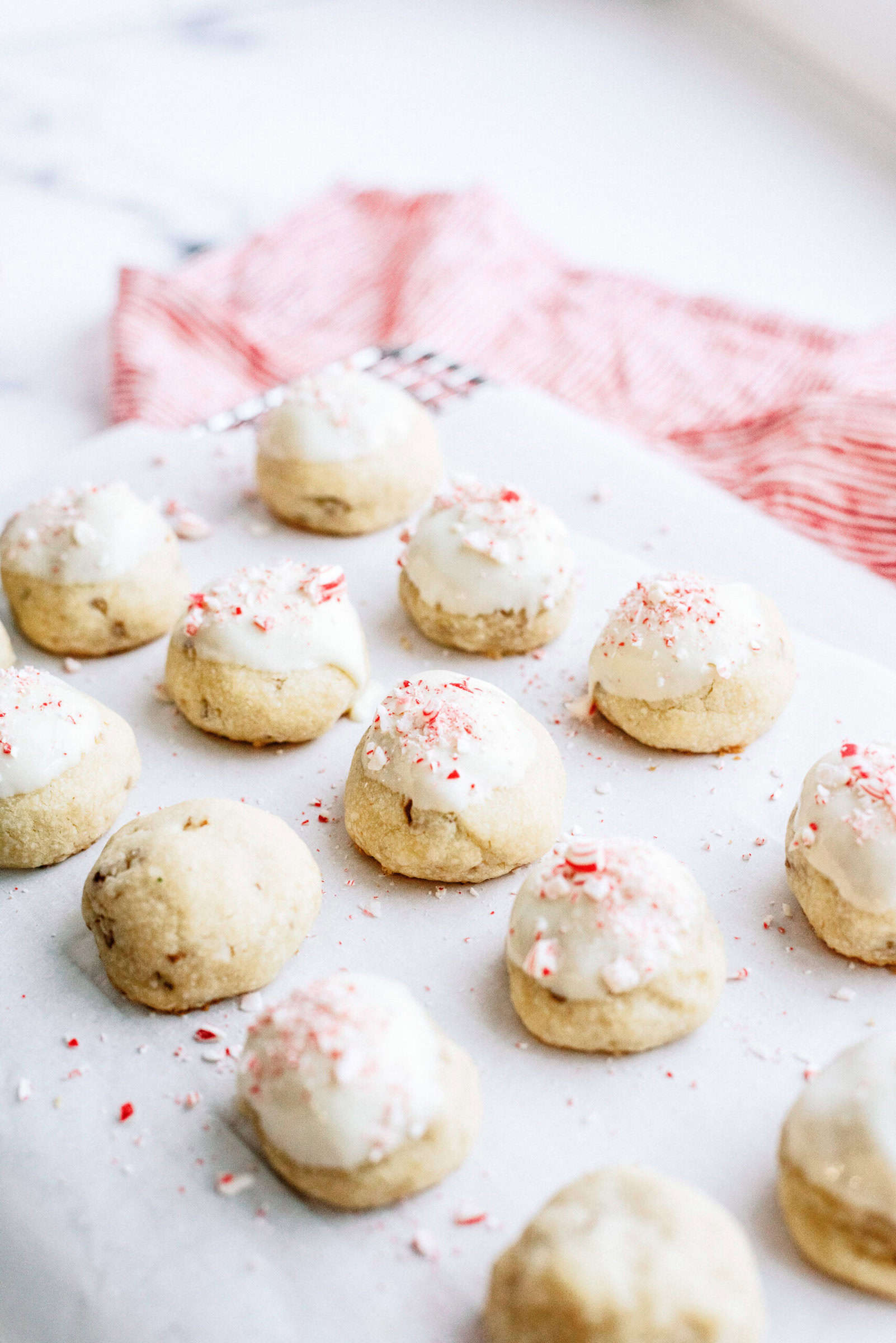 If you are looking for the perfect Christmas cookie recipe, these Peppermint Snowball Cookies are exactly what you need.
Looking for more peppermint recipes?
Be sure to check out our White Chocolate Dipped Peppermint Cookies Recipe, White Chocolate Peppermint Pretzels, and you cannot forget our Peppermint Nut Clusters.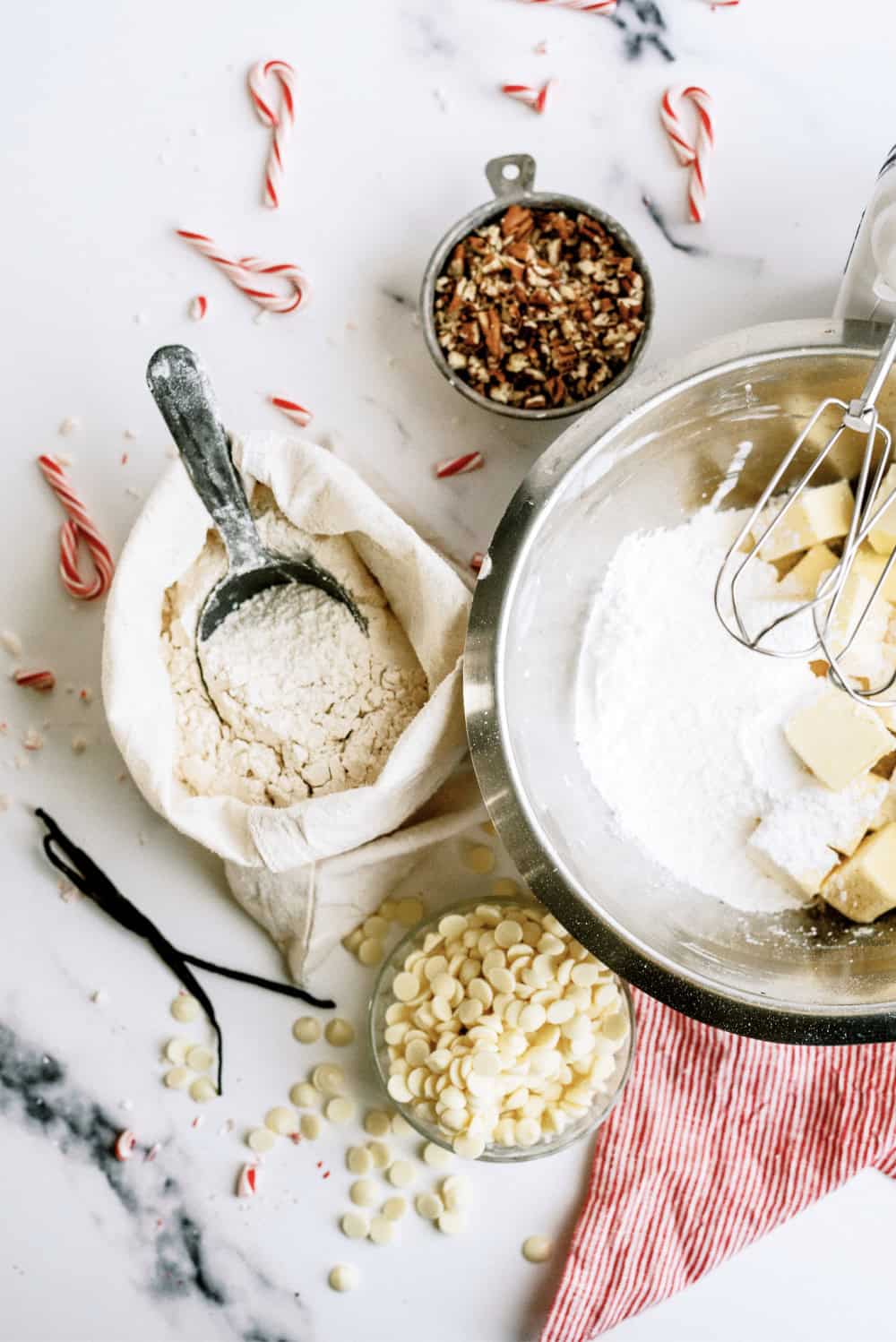 Ingredients Needed For Peppermint Snowball Cookies:
Unsalted butter, softened
Powdered sugar
Vanilla extract
All-purpose flour
Chopped pecans
White candy coating (or almond bark)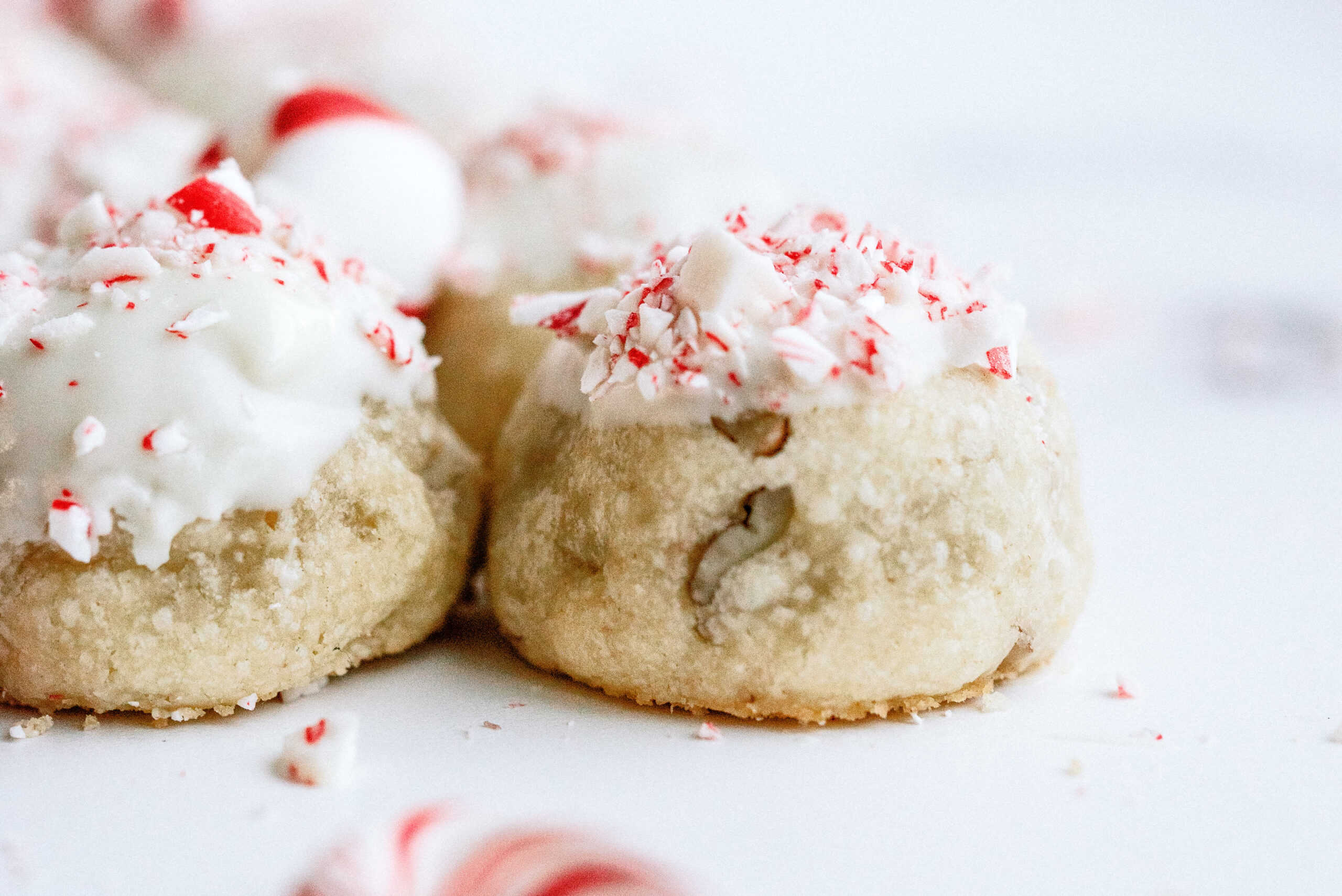 How To Make Peppermint Snowball Cookies:
To begin making these peppermint cookies, grab a large bowl and cream together the butter and powdered sugar with a hand mixer.
Mix it all together until the dough is light and fluffy. This will take about 5 minutes or so.
Then, add in the vanilla extract and mix it into the dough.
Now, slowly add in the flour to the dough as well.
Once that is all done, fold in the chopped pecans.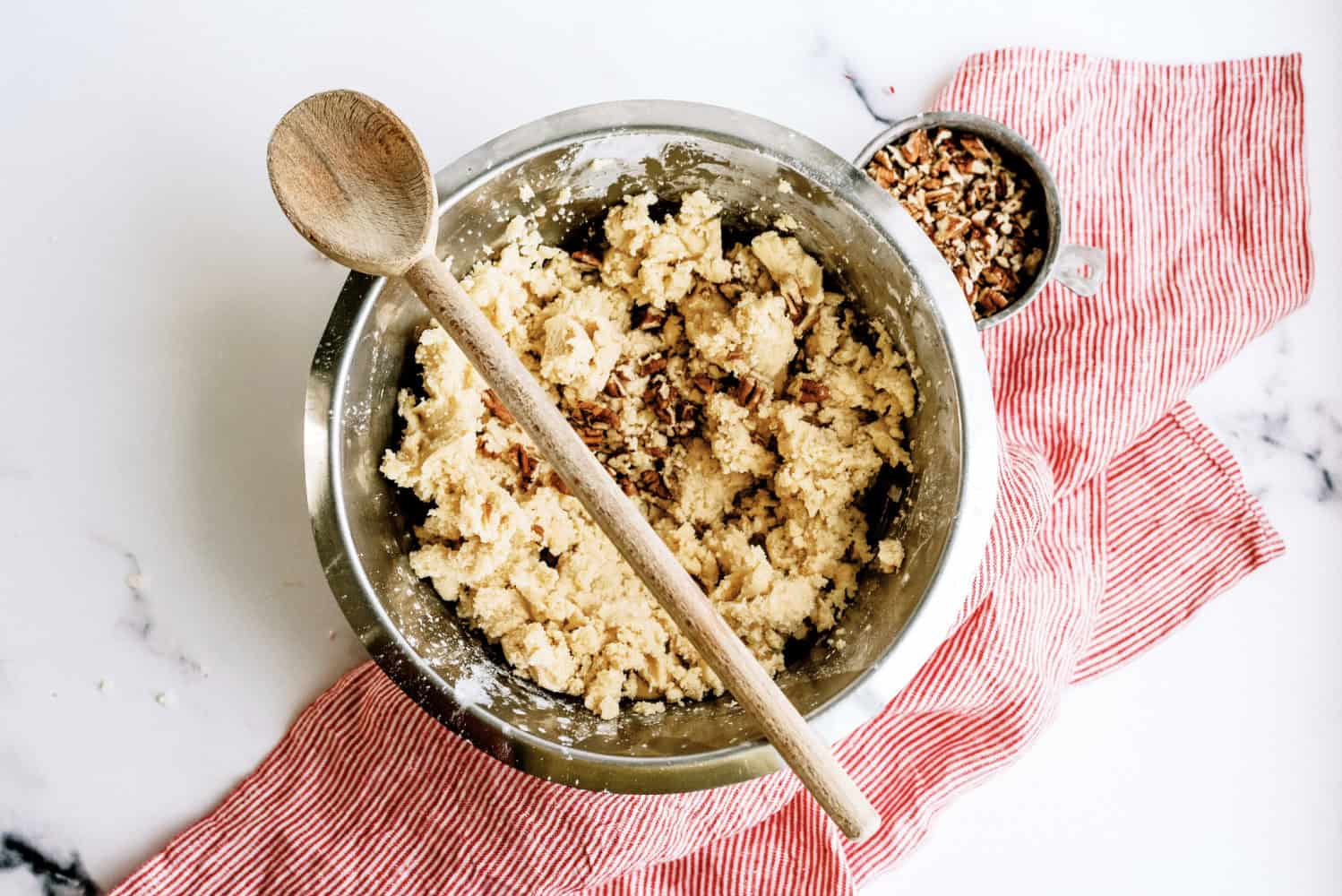 Then, cover the bowl with plastic wrap and place it in the fridge to chill for 2-3 hour or until the dough is firm though to shape.
After the dough is done chilling, preheat the oven to 350 degrees.
Now, shape the dough into 1 inch balls and place the balls on an ungreased cookie sheet.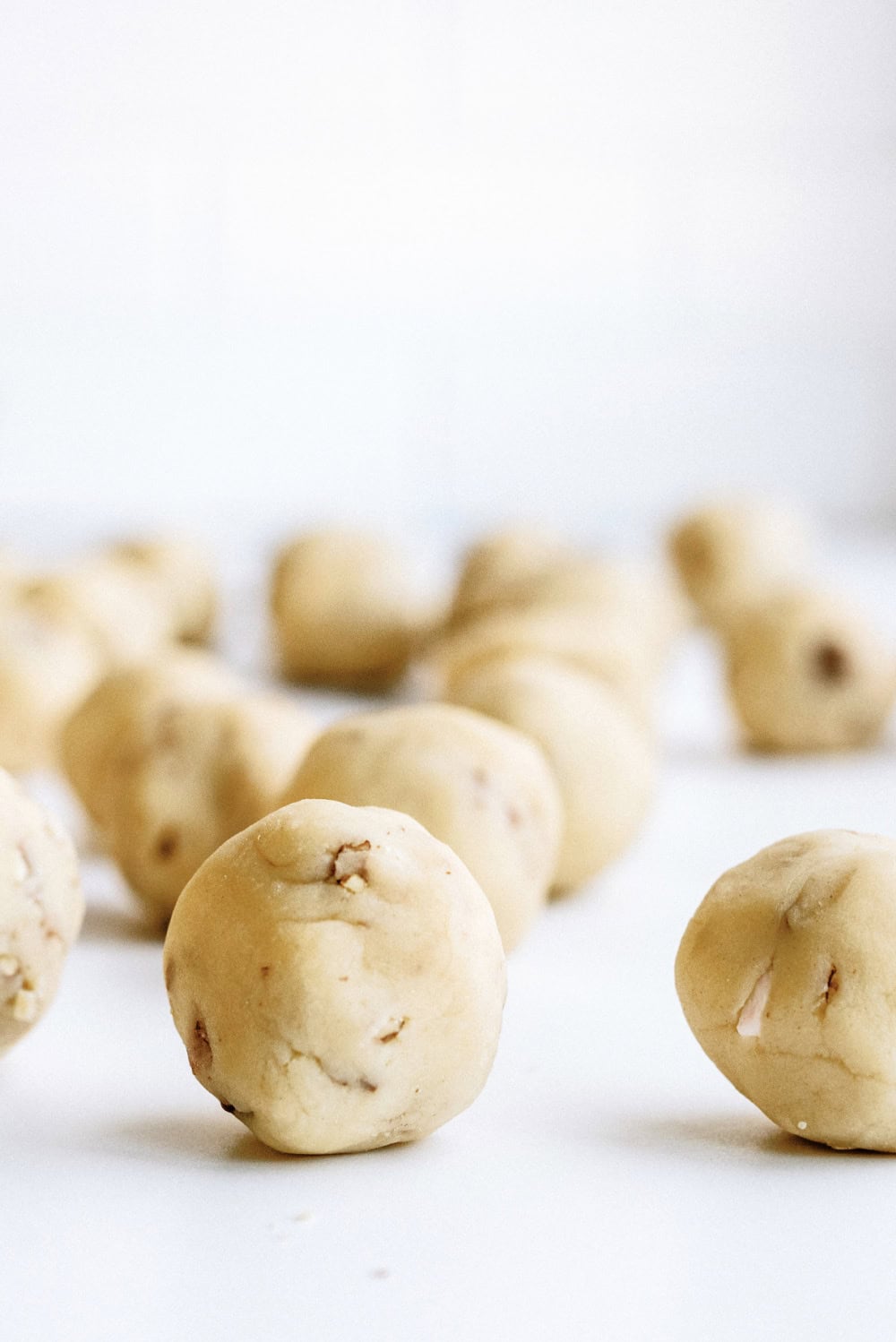 Once you are done rolling the dough, place the cookie sheet in the oven for 13-15 minutes.
When the timer is done, remove the cookies and immediately place them on a cooling rack to let the cookies cool completely.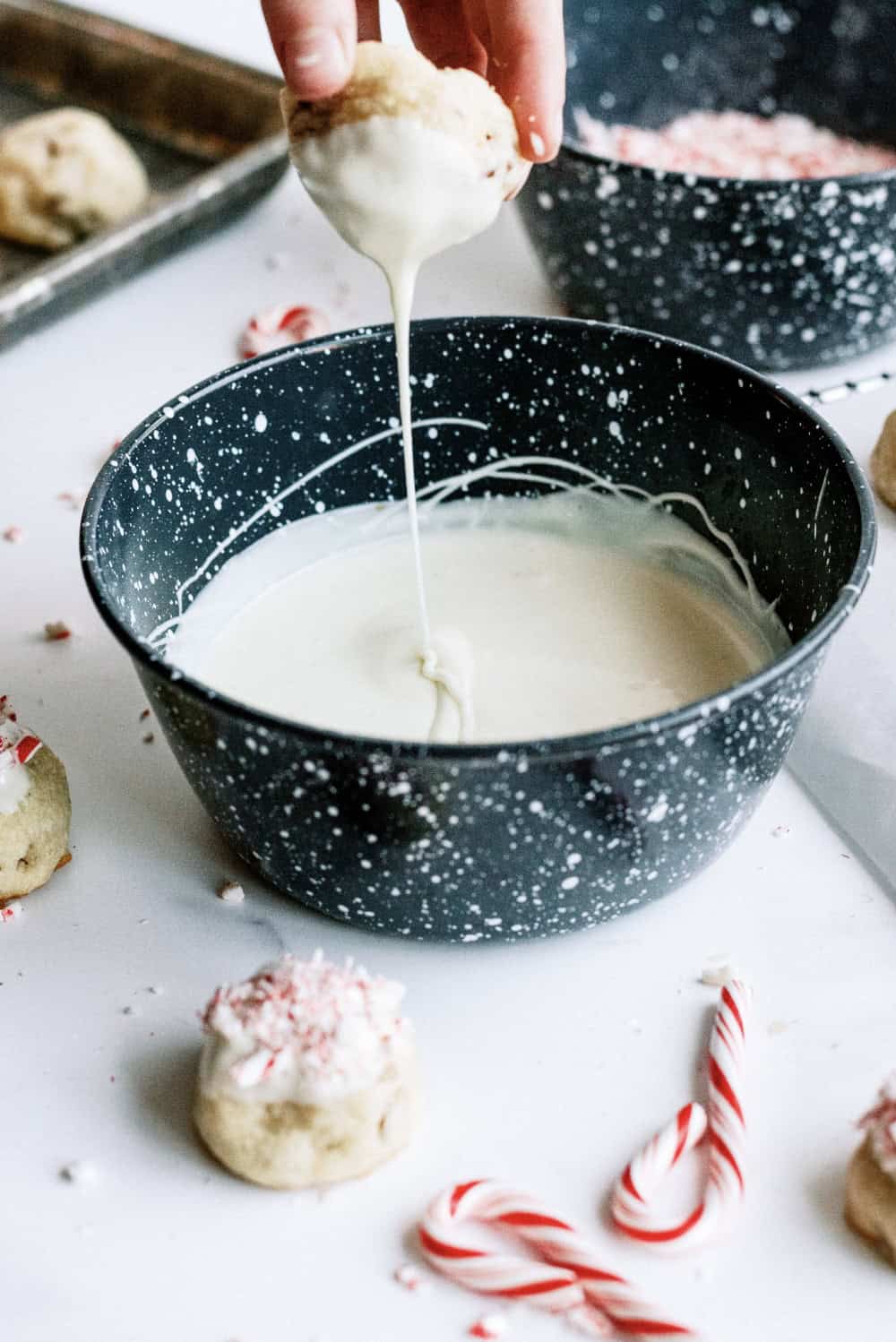 Melt the white chocolate in 30 second intervals until it is completely smooth, and dip the cooled cookies in the white chocolate.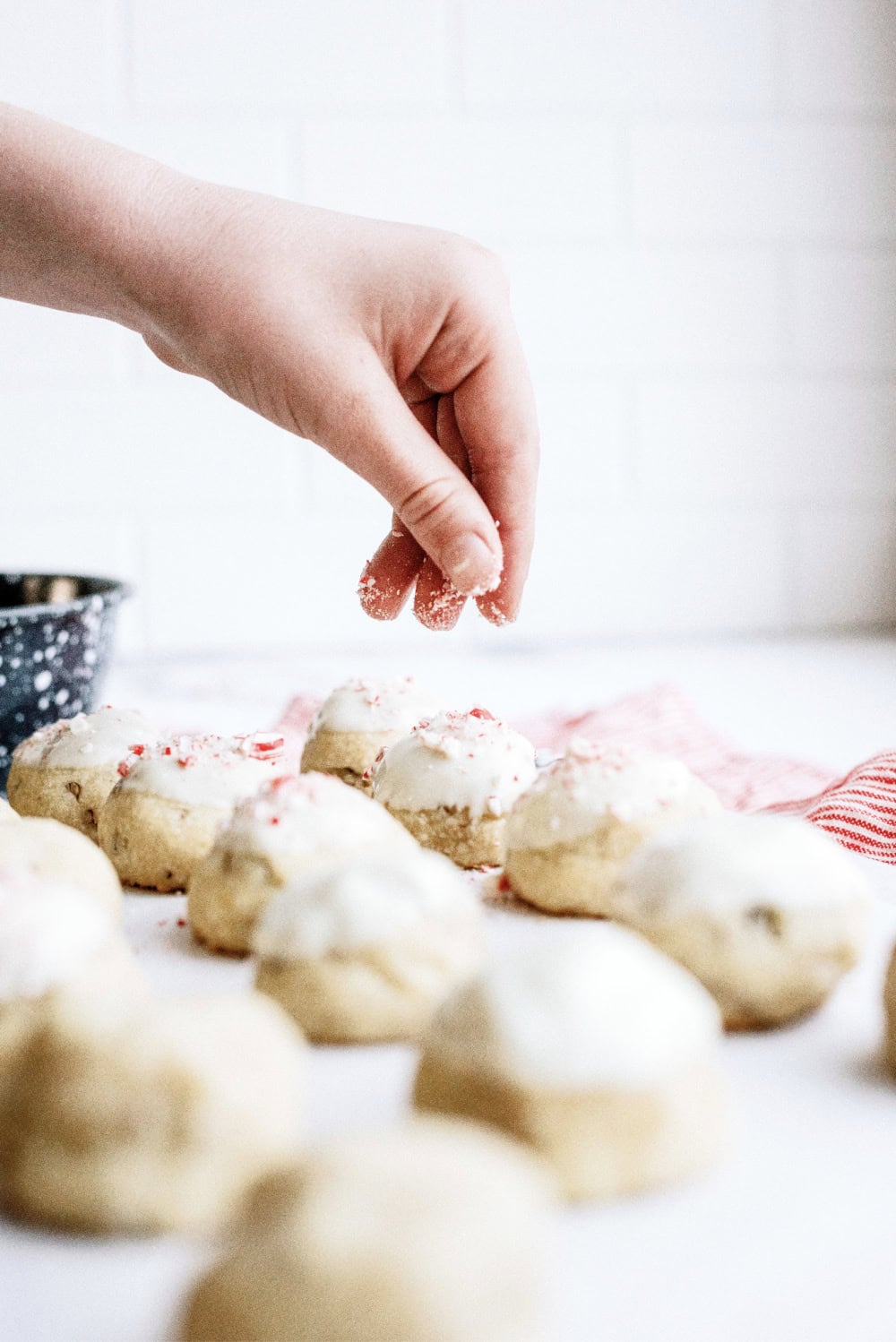 Then, just sprinkle them with the crushed peppermint candies and let the white chocolate set up.
After that, the cookies are done and ready to be enjoyed!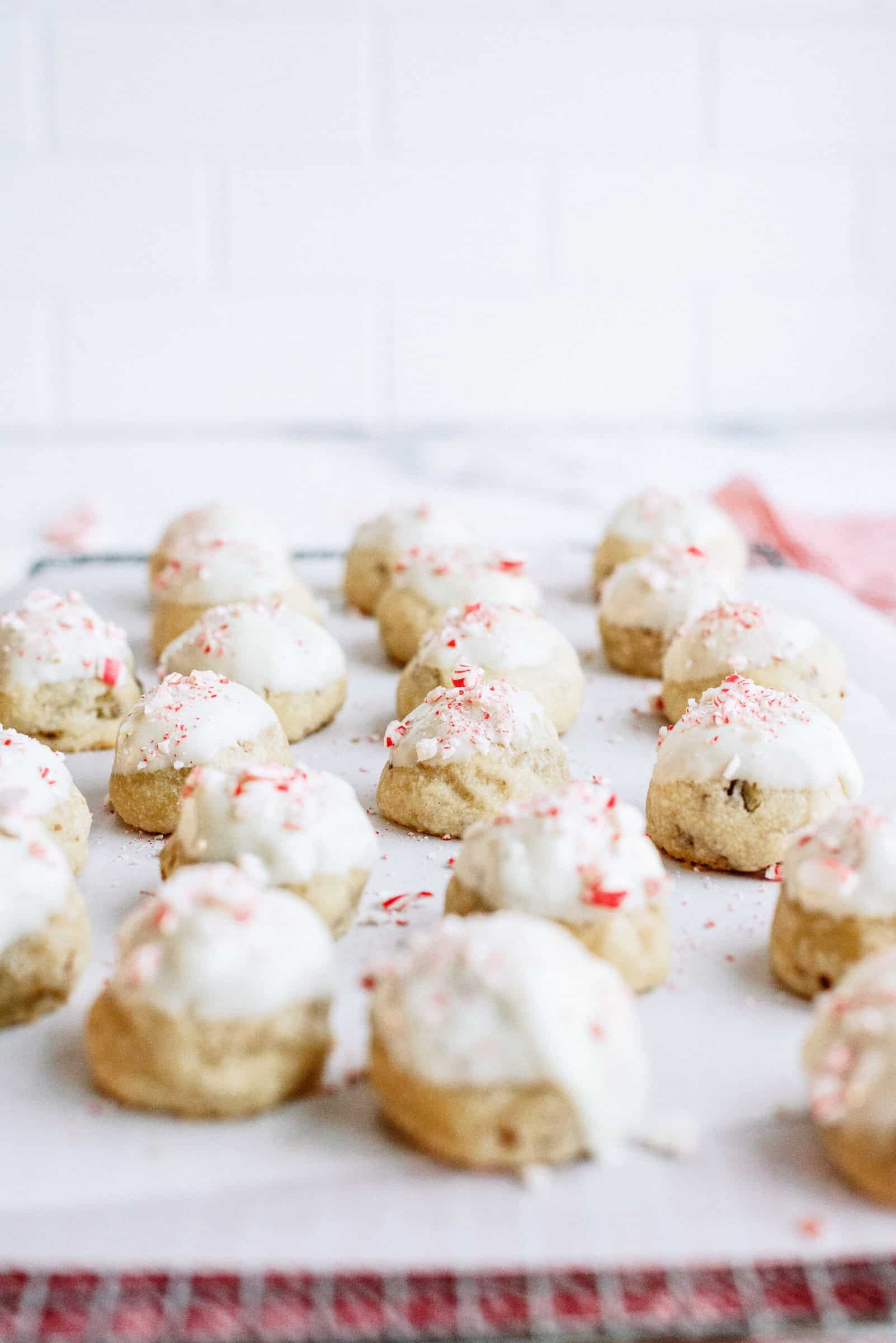 Everything you'll need for these frosted Christmas cookies:
Large bowl
Hand mixer
Wooden spoon
Plastic wrap (THIS is some of my favorite)
Cookie sheet
Spatula