So you thought things couldn't be better than a Snickers bar, well, try this delicious Snickers fudge recipe and you might just change your mind!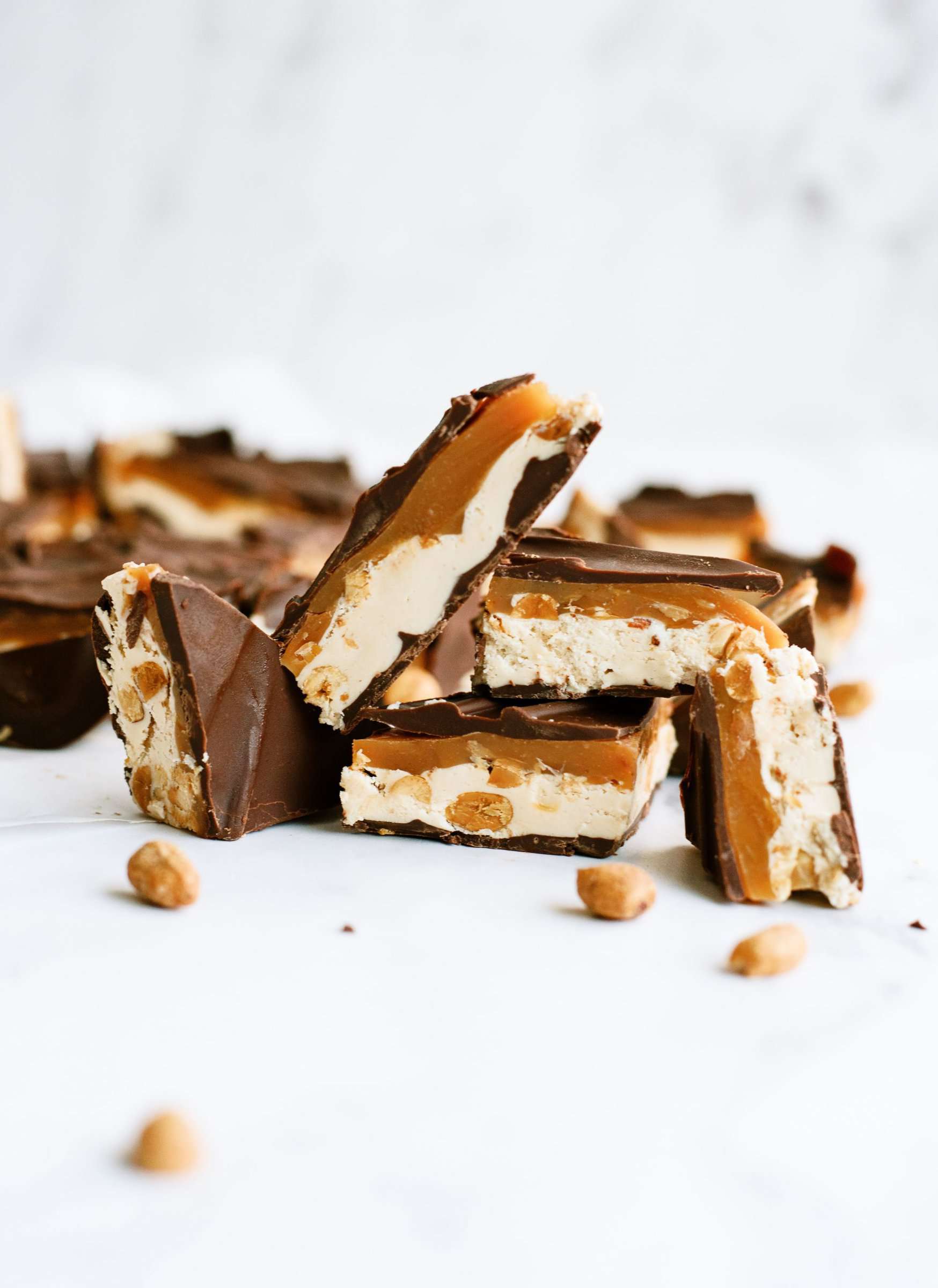 Snickers Fudge can be eaten year round in our opinion. You can make it for birthdays, or gatherings, and especially when a new neighbor moves into the neighborhood.
If I had a friend bring me this unforgettable Snickers candy bar fudge, we would probably be friends forever. Not only do I LOVE Snickers bars, but I also have a sweet tooth for fudges as well. It's the perfect combination.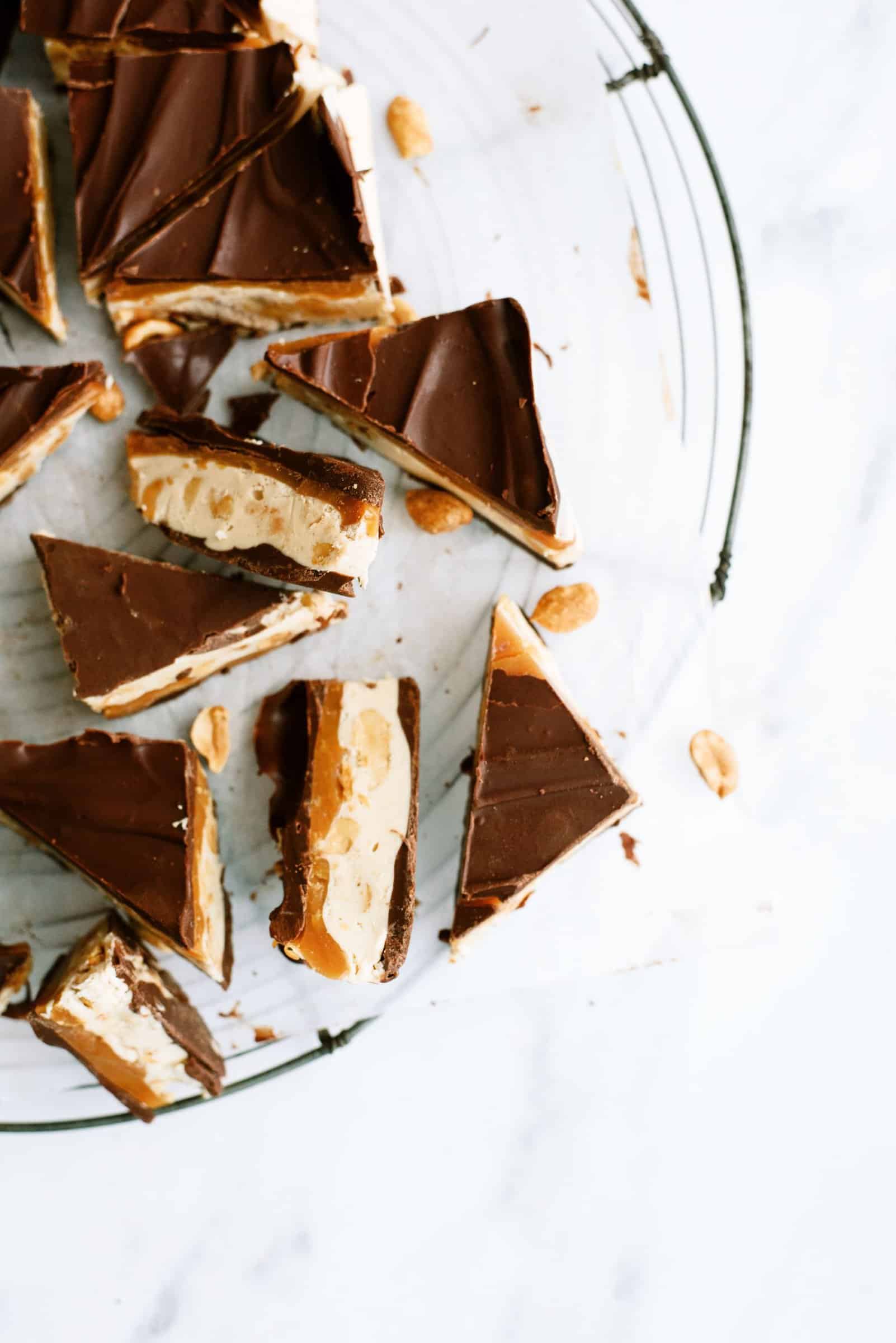 You can also precut this fudge and store it in your freezer for when you need a treat for yourself, or for your kids.
If you're interested in learning how to make fudge recipes that are close to other candy bars, check out our NO BAKE REESE'S FUDGE BARS RECIPE, COOKIES N' CREAM FUDGE RECIPE, or our ANDES MINT FUDGE RECIPE. They all taste amazing and also make great gifts too!
Related Recipe: Can't get enough Snickers?! Try our Snickers Apple Pudding Salad!