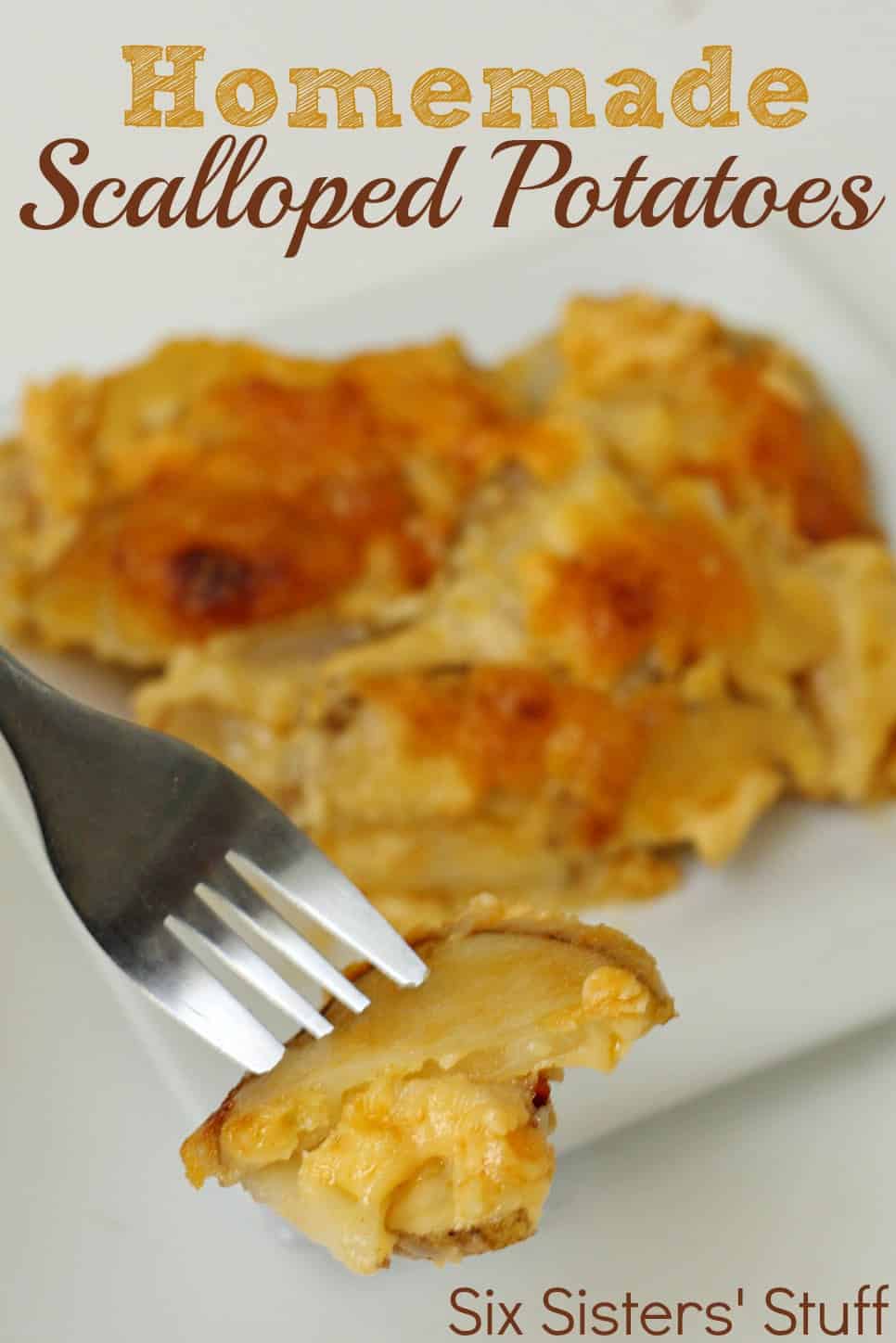 Have you ever been to Idaho?
Our dad was born and partly raised in Idaho. We still have a lot of family up there (my husband's family is also from Idaho) and head up there about once a year (we have family reunions in the "big" cities of Mud Lake- it's really a city! And it's really a big muddy lake!- and Donnelly).
Idaho is obviously famous for it's potatoes. Yeah, you can buy potatoes at the store and they are good, but you have had potatoes until you have tried a fresh-from-the-farm Idaho potato. Oh my goodness- they are divine!
We had a TON of potatoes and I was trying to prepare them in as many ways as possible; this family recipe quickly became our favorite. I love boxed scalloped potatoes (I know that some might find that gross), but this takes scalloped potatoes to a whole new level. Plus, they have simple ingredients and come together quickly and easily.
If you have a potato lover, I promise they will love this recipe!
Homemade Scalloped Potatoes
Ingredients:
4-6 Russet potatoes, thinly sliced (about 4 cups)
3 tablespoons butter
3 tablespoons flour
1 1/2 cups milk
1 teaspoon salt
dash of cayenne pepper
1 1/2 cup grated sharp cheddar cheese, divided
paprika
Directions:
Preheat oven to 350 degrees. In a small sauce pan, melt butter over low heat. Mix in the flour and stir until incorporated. Add the milk and stir well with a whisk. Add salt and cayenne pepper for flavor. Continue to cook sauce on low heat until it boils, stirring occasionally with a whisk.
Remove pan from heat and add 1 cup of cheese. Stir well until all the cheese is melted and the sauce is smooth.
Spread half of the thinly sliced potatoes in an 9×9″ baking pan that has been sprayed with non-stick cooking spray. Pour half of the cheese sauce over the potatoes. Repeat with the rest of the potatoes and cheese sauce and top with the remaining grated cheese. Sprinkle paprika on top and bake uncovered for 1 hour.
Makes 6 servings.