If you have ever had leftover cold chicken and didn't know what to do with it, we have the perfect cold chicken recipes that will help make your life easier!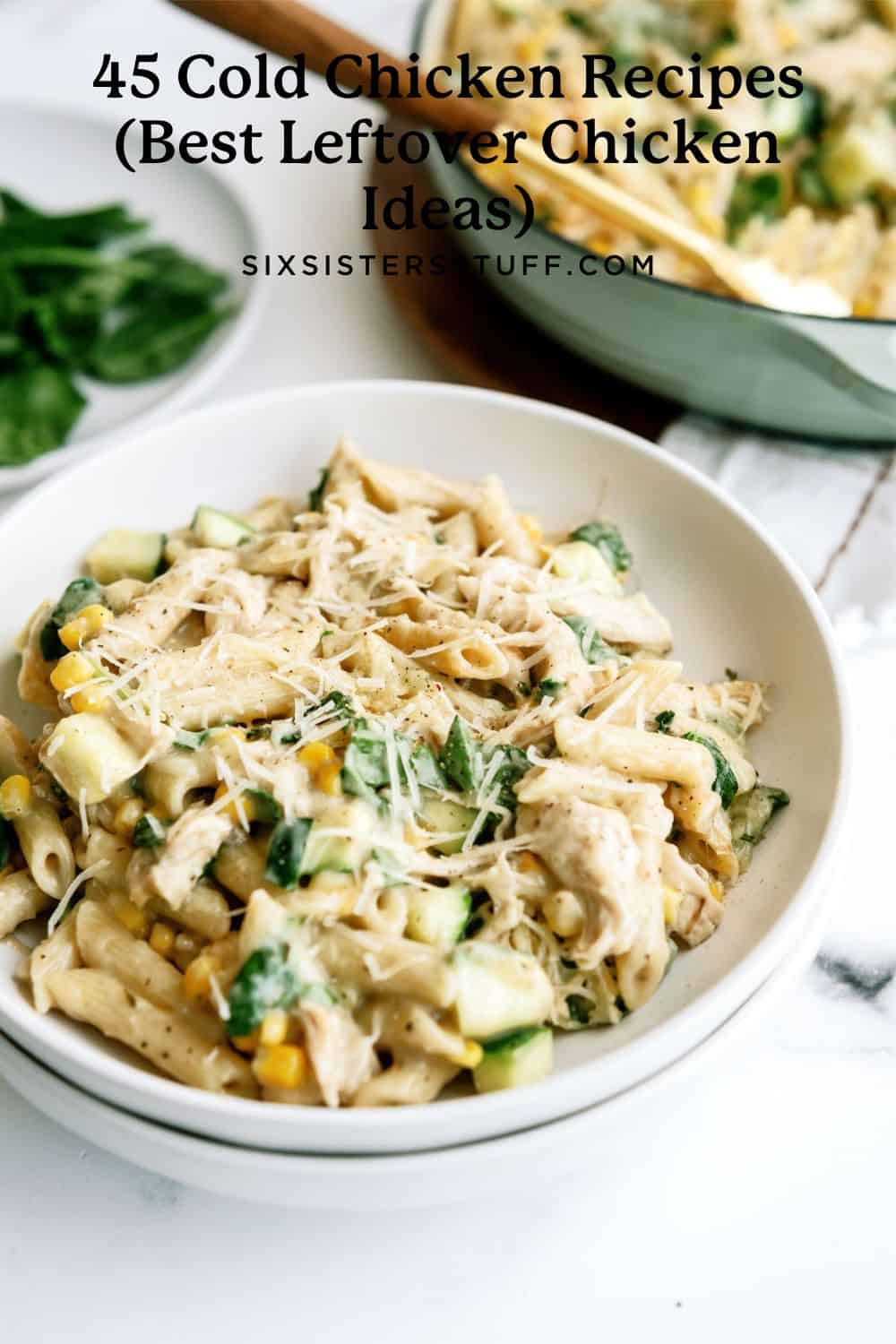 One of the questions we get asked a lot is "do you have any leftover cold chicken recipes?" and we are so excited to share with you a collection of our top 45 go-to dishes to make with that chicken.
These dishes work great if you have leftover chicken, a rotisserie chicken, or even cooked and shredded chicken from your Instant Pot!
All of the recipes included are made for chicken that is already cooked and shredded, so if you are ever making chicken for dinner, our favorite tip is to double the chicken and save some for another night. Dinner will be so easy and the future you thanks you!
How do you eat cold chicken?
There are so many ways to enjoy leftover cold chicken. Some of our favorite ways to use cold chicken are in:
salads
sandwiches
quesadillas
flatbread pizzas
nachos
tacos
soups
casseroles
How do you make cold chicken taste better?
There are lots of different ways to make cold chicken taste better. Here are some ways we recommend:
Mix it with BBQ sauce and eat it as a BBQ chicken sandwich.
Add salt, pepper, and your favorite seasonings.
Mix it with teriyaki sauce and serve it over rice.
Use your favorite dipping sauce (we love homemade Chick-Fil-A sauce)
If you are looking for more chicken recipes, be sure to check out our Best Instant Pot Chicken Recipes!