Our Kneaders copycat chicken salad sandwiches recipe is a great replica of our favorite chicken salad recipe. It is perfectly creamy and is seasoned wonderfully to make a great homemade chicken salad sandwich.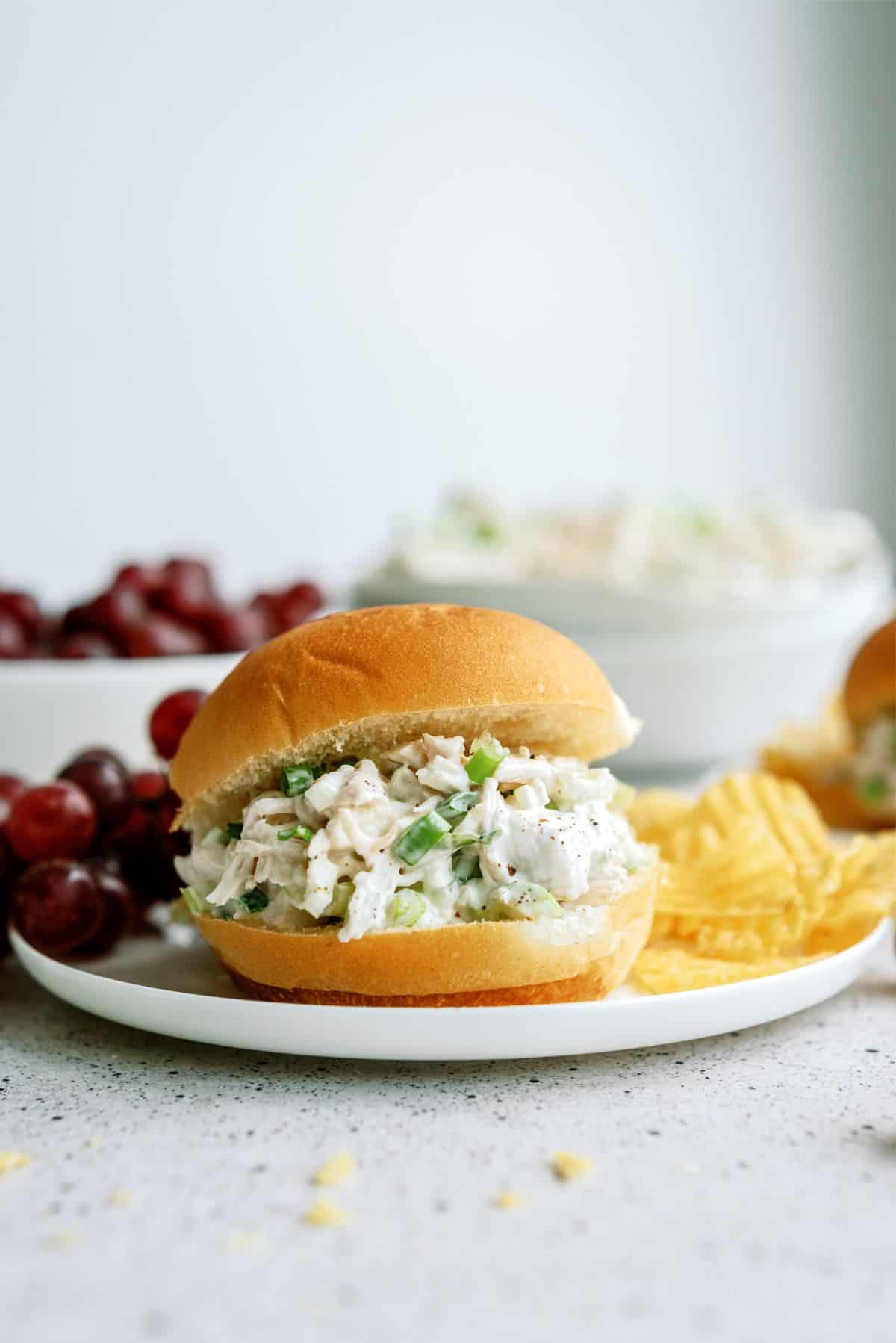 One thing I can't stand about chicken salad is when it is dry, and our Kneaders copycat chicken salad sandwiches recipe is far from. Between the mix of sour cream and mayo, this rotisserie chicken recipe will be plenty moist!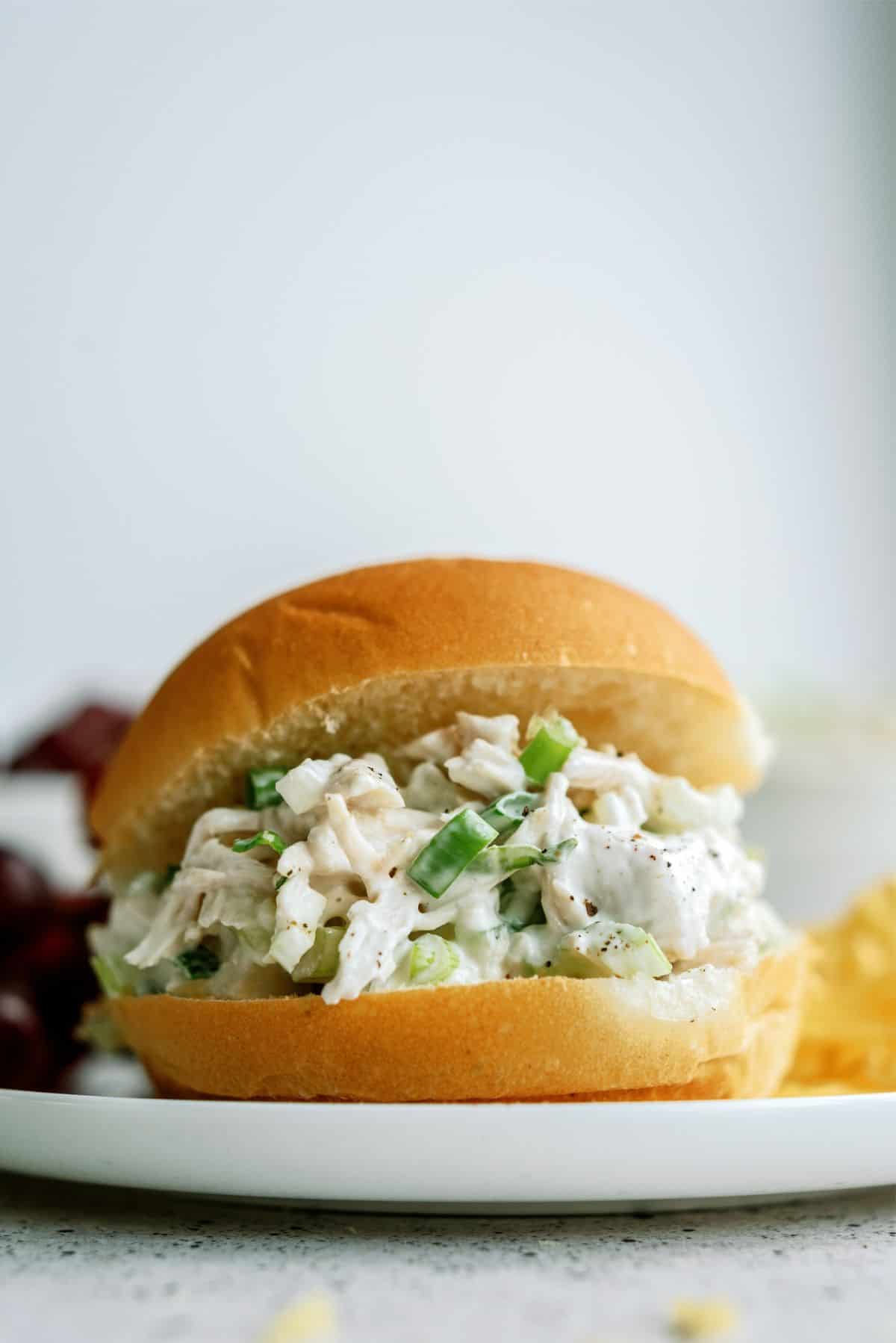 With our Kneaders copycat recipe, you can make it up ahead of time and build your tasty sandwich when you are ready to eat! I actually prefer it slightly chilled so I love preparing this ahead of time and having it on a busy week night.
Even though this is an easy recipe to make up, it is one of my favorites, especially when you pair it with tasty and fresh bread. Sometimes I even pick up bread from Panera Bread before dinner.
You can make our chicken salad recipe with our Olive Garden fresh garden salad copycat recipe, citrus berry salad, or keep it simple and make up some air fryer frozen french fries. Or if you are super hungry, you can do both a salad and fries. Life is all about balance right. 😉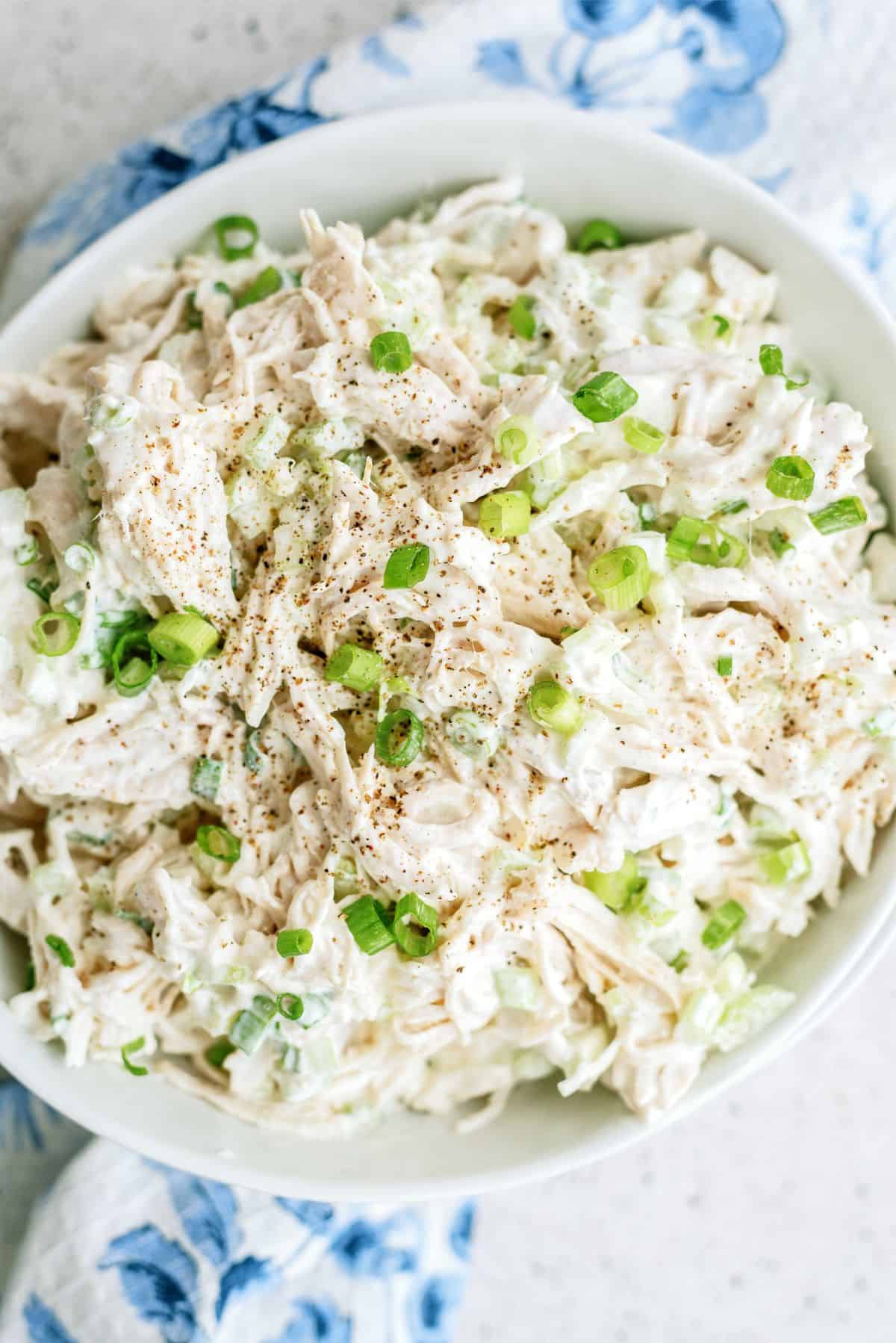 Ingredients You Need to Make Our Kneaders Copycat Chicken Salad Sandwiches Recipe:
White vinegar
Salt
Pepper
Mayonnaise
Sour cream
Celery stalks
Green onion
Boneless, skinless, cooked chicken breasts, shredded
Love cooking as much as we do? Join our FREE private Facebook Group: Six Sisters' Dinner Club!
How To Make Our Kneaders Copycat Chicken Salad Sandwiches Recipe:
Are you ready to make the easiest recipe for lunch or dinner? If so, start by making sure you have your chicken cooked and shredded beforehand.
PRO TIP: Skip making the chicken and grab yourself a rotisserie chicken and just pull the chicken off and shred it with a fork.
Then, in a medium mixing bowl, combine together the white vinegar, salt, pepper, mayonnaise, and sour cream to create the base for the chicken salad.
Now, in a separate bowl, mix together the shredded chicken, chopped celery stalks, and chopped green onion.
After you have the chicken, celery, and green onion all mixed together, pour the mayonnaise mixture over top and mix it until everything is well combined.
Add more salt or pepper depending on your personal preference, and then cover the chicken salad and let it chill in the fridge for a few hours, or even overnight for the best result.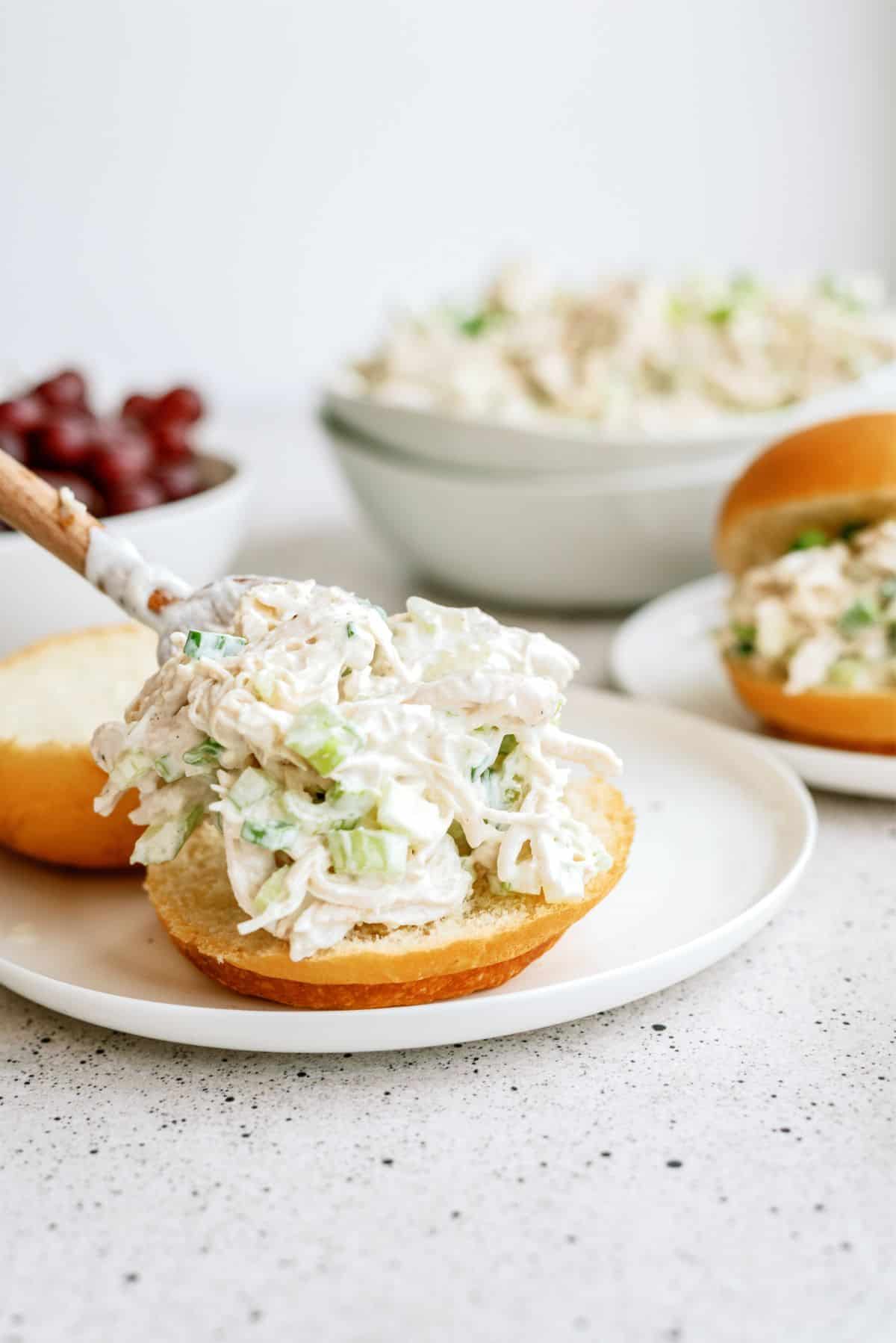 Once the chicken salad has gotten a chance to chill, scoop it onto your favorite buns or rolls and enjoy!
To Make This Homemade Chicken Salad Recipe You Will Need:
Mixing bowls (medium and large – THESE are great to use!)
Spatula
Serving spoon