These Baked Chicken Flautas are simple, delicious, and full of flavor. Top with your favorite guacamole and cheese and it will be a meal your whole family will love.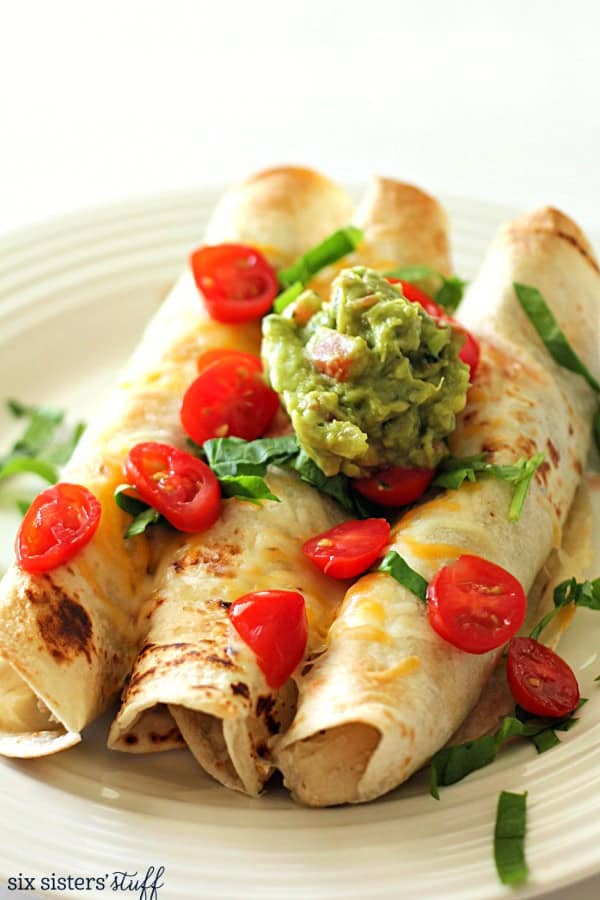 We love Mexican food and these Baked Chicken Flautas are a family favorite!
This recipe is easy to throw together and this is one that I will pick up a rotisserie chicken at the store and use that shredded meat to whip them up in no time.
If you love these Baked Chicken Flautas, be sure and try our Chicken Taco Casserole.

What should I serve with these flautas?
–Mexican Street Corn Salad: There is a video for this recipe below. Wow. It is delicious. There are no words to explain how yummy this corn is. If you have ever had Mexican Street Corn, you know what I'm talking about.
–Greek Yogurt Fruit Salad: I love adding a little bit of fruit to my dinners. It's also something I know my kids will eat.
–Spanish Brown Rice: This is my Mexican side dish go to. It is so easy and so yummy. You could even pair it with a can of refried beans, and it will feel like an authentic Mexican restaurant.