Can you guess the secret ingredient that makes this Chicken Salad Sandwich taste better than any other? Ranch dressing! You'll love how easy these flavor-packed sandwiches are to throw together for dinner or your next party.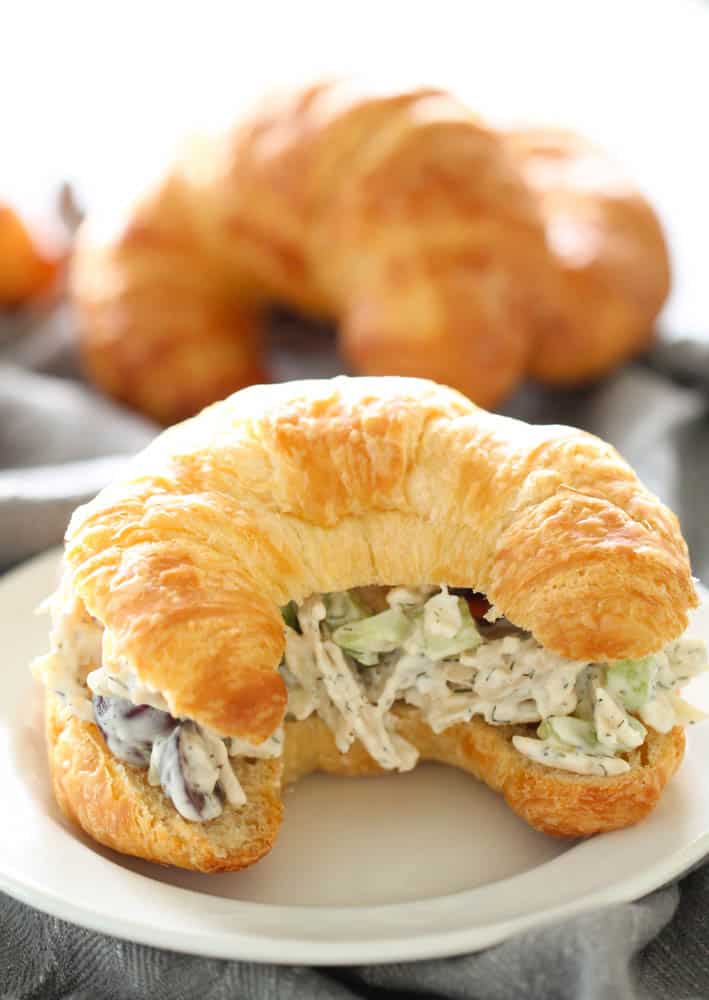 What's the secret ingredients in Mom's Ranch Chicken Salad Sandwich Recipe; Ranch Dressing. You may be a little skeptical on this secret ingredient, but we can promise that you'll love it. Who doesn't love ranch dressing?!
The ranch dressing in this chicken salad sandwich recipe gives it a creamy texture while the dry dressing mix packs it with extra ranch flavor. It may sound like a lot, but you will need both of these ingredients to give this chicken salad the very best flavor.
Ranch dressing and ranch dressing mix can be found on the same aisle in your grocery store. The ranch dressing packets are usually found above or below the ranch salad dressing in 1-ounce packets. This recipe calls for 1/2 cup prepared ranch dressing and 1/2 packet of the dry ranch dressing mix. We usually use the Hidden Valley dry ranch mix, but store brand works just as great.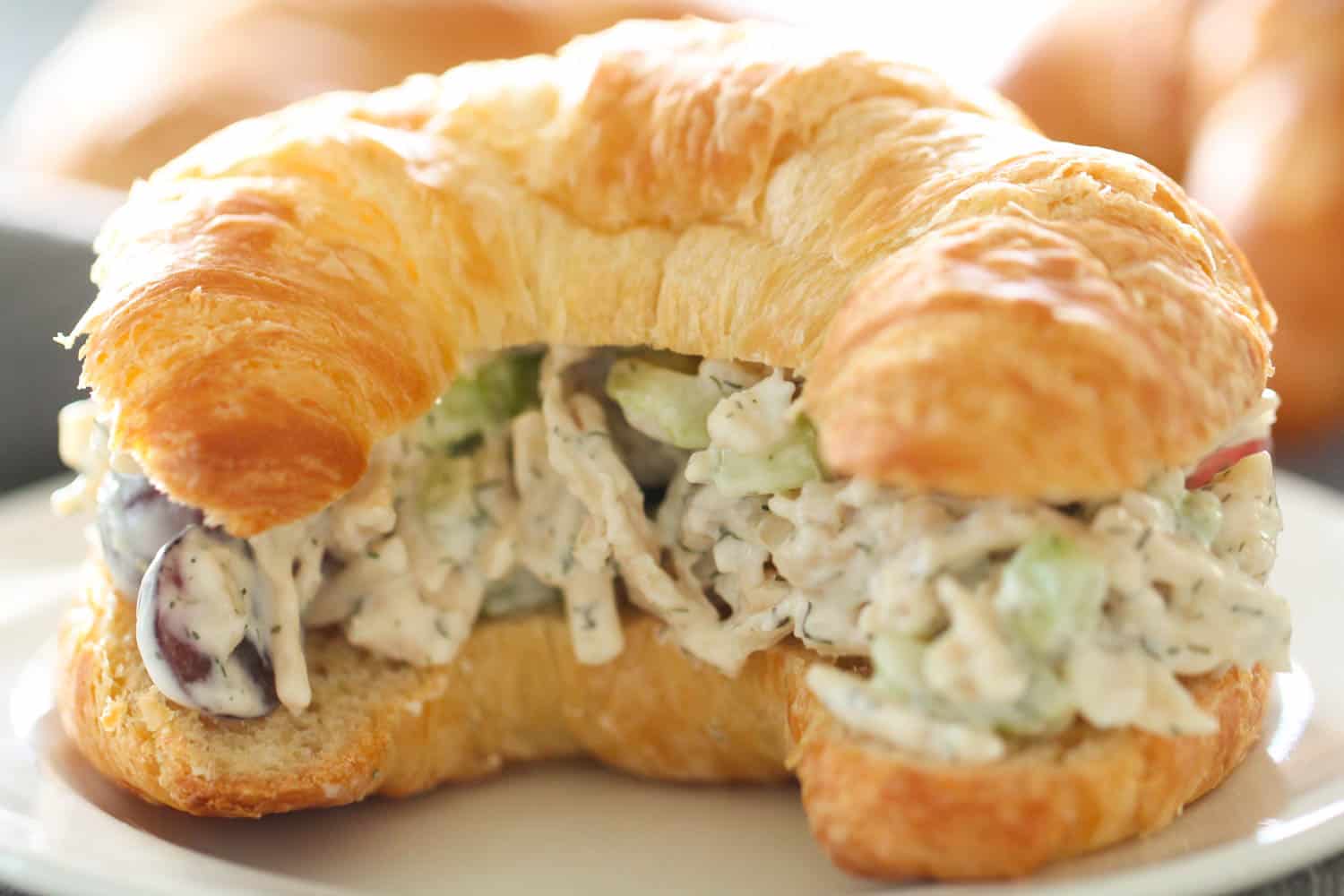 A lot of chicken salad sandwiches have vinegar in them that can make them taste pretty acidic. I love how creamy this Chicken Salad recipe is and my picky eaters agree!
Related Recipe: Try our Pesto Chicken Sandwich!
How to Make this Ranch Chicken Salad your way:
We love chicken salad with grapes, but some don't. That's ok! We've had a lot of readers send us in their own versions of this recipe. Here are a few ideas to switch up your chicken salad and make it your own!
Lemon juice/zest
Peppered mayonnaise
Turkey, ham, or tuna instead of chicken
Chopped hard boiled eggs
Jalapeños in place of celery for an extra kick
Sliced olives
Mandarin oranges
Crumbled bacon
Sprouts
We've even had a few readers tell us they prefer to place their chicken and vegetables in the food processor before mixing with their liquid ingredients, to get that restaurant style Chicken Salad Sandwich texture.