Chopped Asian Chicken Salad is the perfect recipe for lunch or dinner. Keep things healthy and light with a meal packed with vegetables, tons of protein, and a great kick of flavor.
I am always in a lunch rut! I feel like I have the same thing for lunch every single day, and while it's typically pretty good tasting, it's not always good for me.
I've been on the hunt for something nutritious but easy. The last thing I want to do is spend hours in the kitchen at lunchtime just to return a few hours later to get dinner going for my family.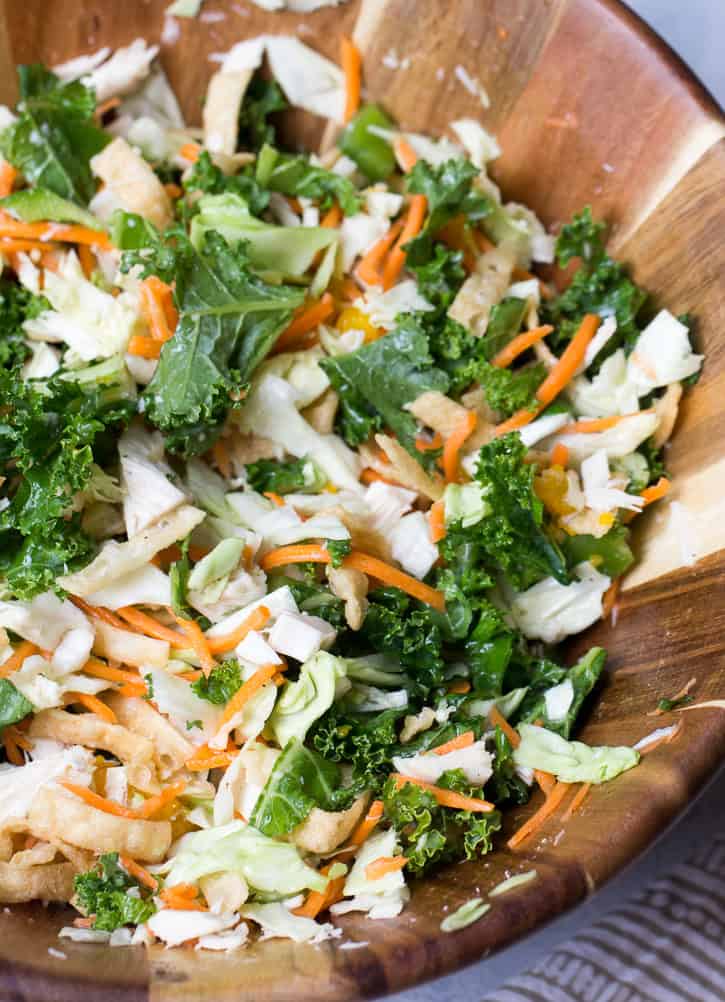 Chopped Asian Chicken Salad has been a lifesaver these last few weeks as we've been prepping for the baby to get here. It's easy enough to prepare for lunch, and hearty enough to serve my husband for dinner. The longer the dressing stays on the better the salad gets!
Related Article: Make your favorite take-out meal at home! Our Baked Sweet and Sour Chicken is perfect for staying in!
Rotisserie Chicken Shortcut
In a pinch to throw this together? Save yourself tons of time by using a rotisserie chicken instead of cooking and chopping your own!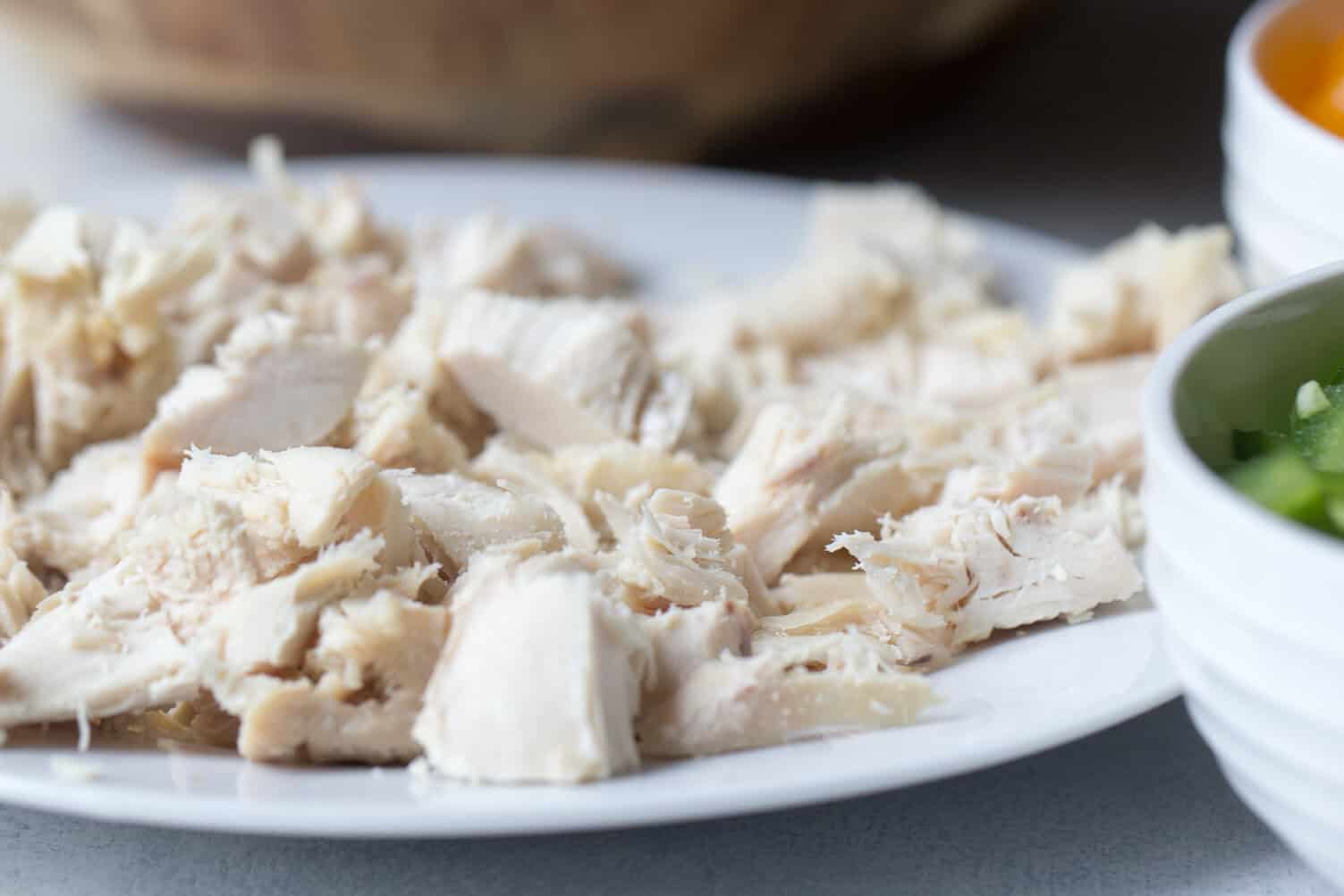 Most grocery store delis will sell freshly packaged rotisserie chicken pulled off the bone for you!
If you're local deli does not sell pulled rotisserie chicken, you can also buy a whole chicken and freeze what you don't use for another time. We use this shortcut in a ton of our shredded chicken recipes.
How to make a perfect Asian Chopped Chicken Salad:
Chopped salads are always my go to because I feel like I can get a little bit of every flavor in each bite. It's easiest to eat and honestly the easiest to assemble! You really can't go wrong.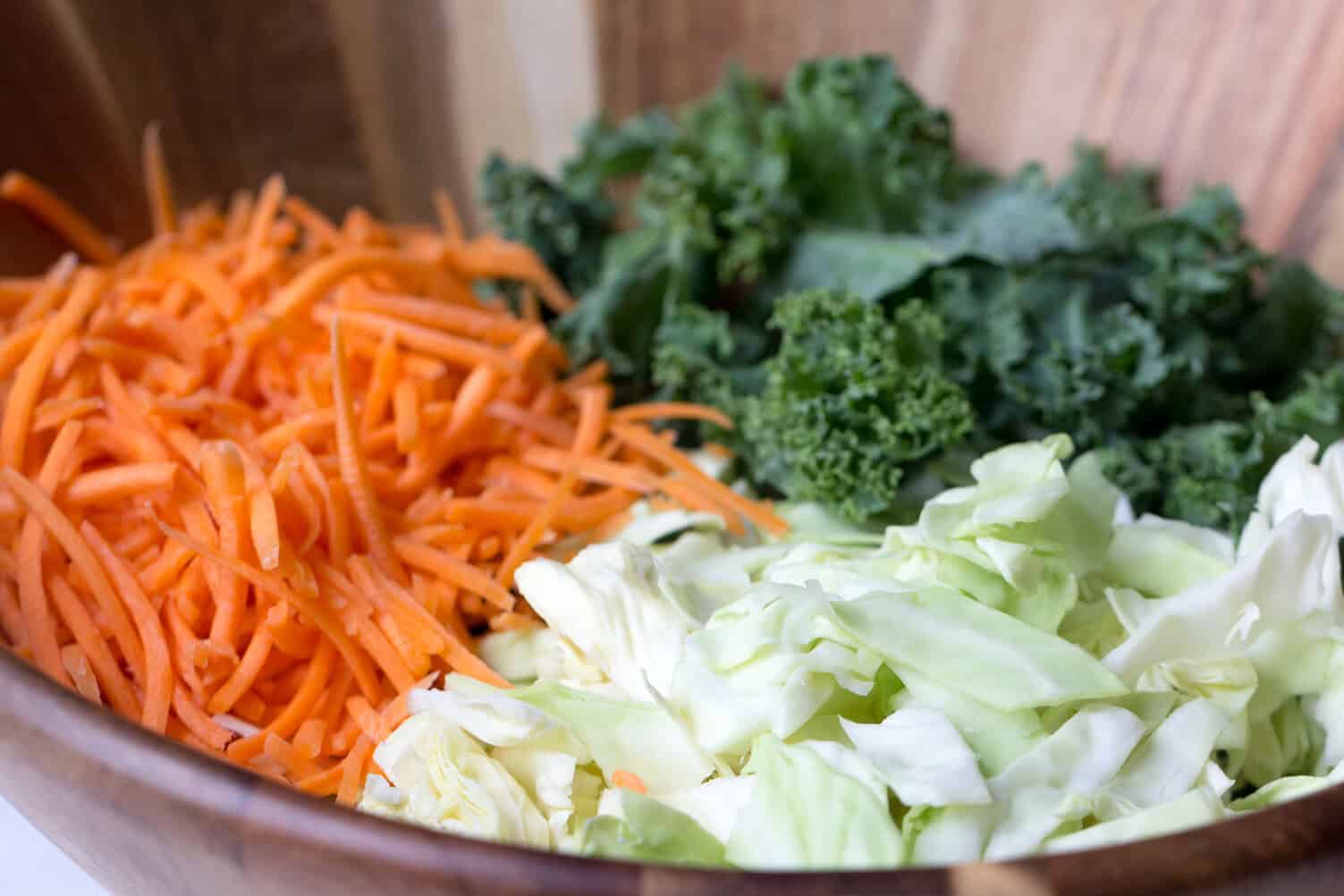 In order to make this chopped salad the best it can be, you'll want to make sure you have a good cutting board and some sharp knives.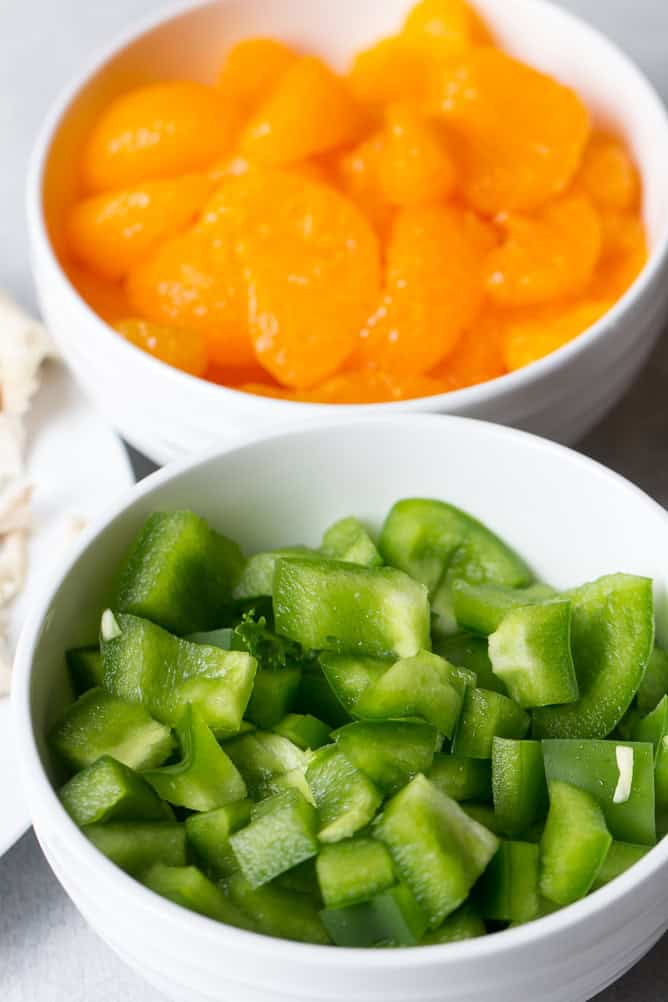 If you're in a hurry, you can also buy shredded kale, cabbage, and carrots in your produce section to completely cut out the process of cutting or chopping. Shred your chicken in your blender or stand mixer and you've cut out most of the work.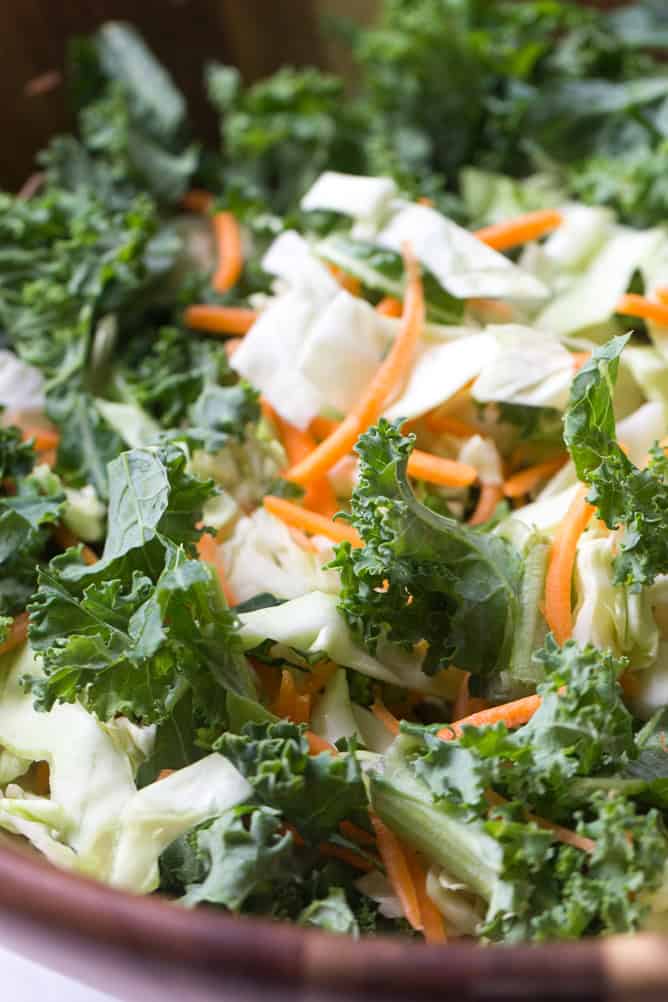 The Best Homemade Asian Dressing
This salad is delicious mainly because of the delicious homemade dressing it's tossed in. You can save so many calories and added ingredients by making your own dressing at home, and most of the time it tastes much better anyways.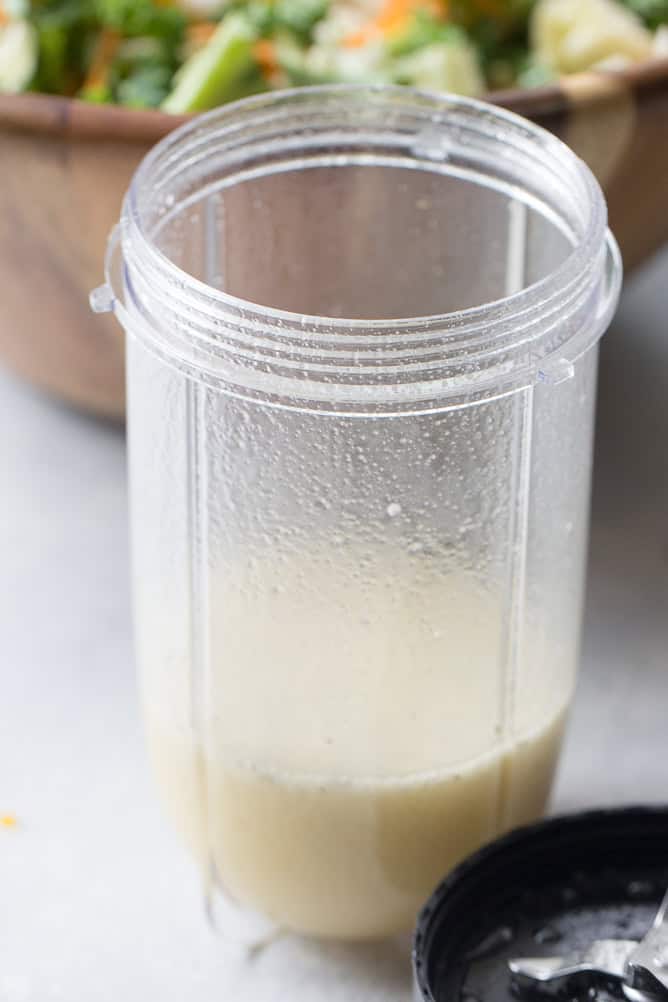 Here's what you'll need to make the best homemade Asian dressing:
1/2 cup rice vinegar
1/4 cup sugar
2 Tablespoons canola oil
salt and pepper to taste
1/2 teaspoon toasted sesame seeds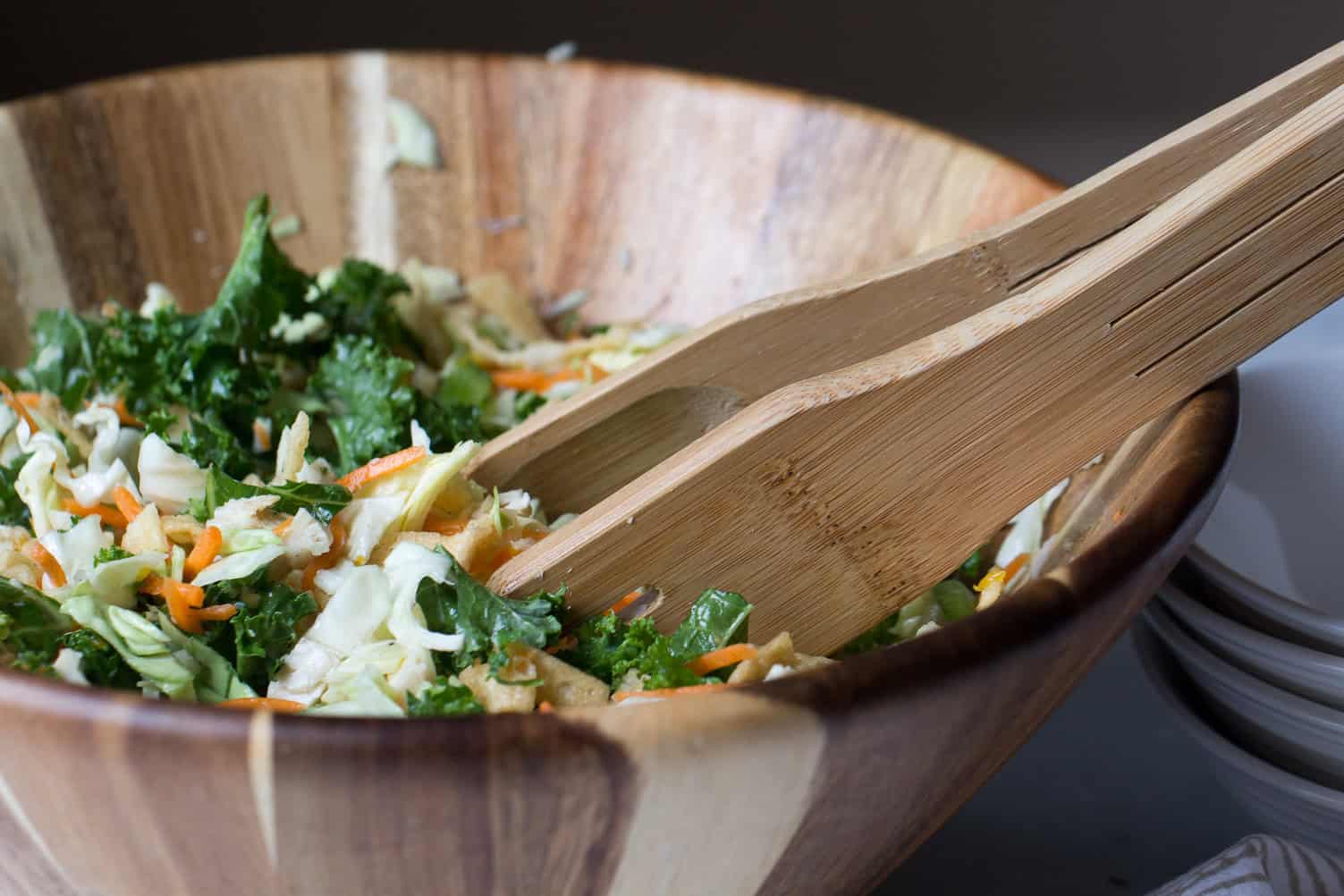 With just a few simple ingredients you'll give this salad such an amazing flavor! We like to throw our dressing ingredients into a small blender, but you can whisk this dressing together as well. Just make sure all of your sugar has dissolved before tossing it with the salad.