Our Baked Chicken Bacon Ranch Taquitos are tortillas filled with a creamy bacon and chicken mixture and then are baked in the oven instead of fried. Picky eater approved!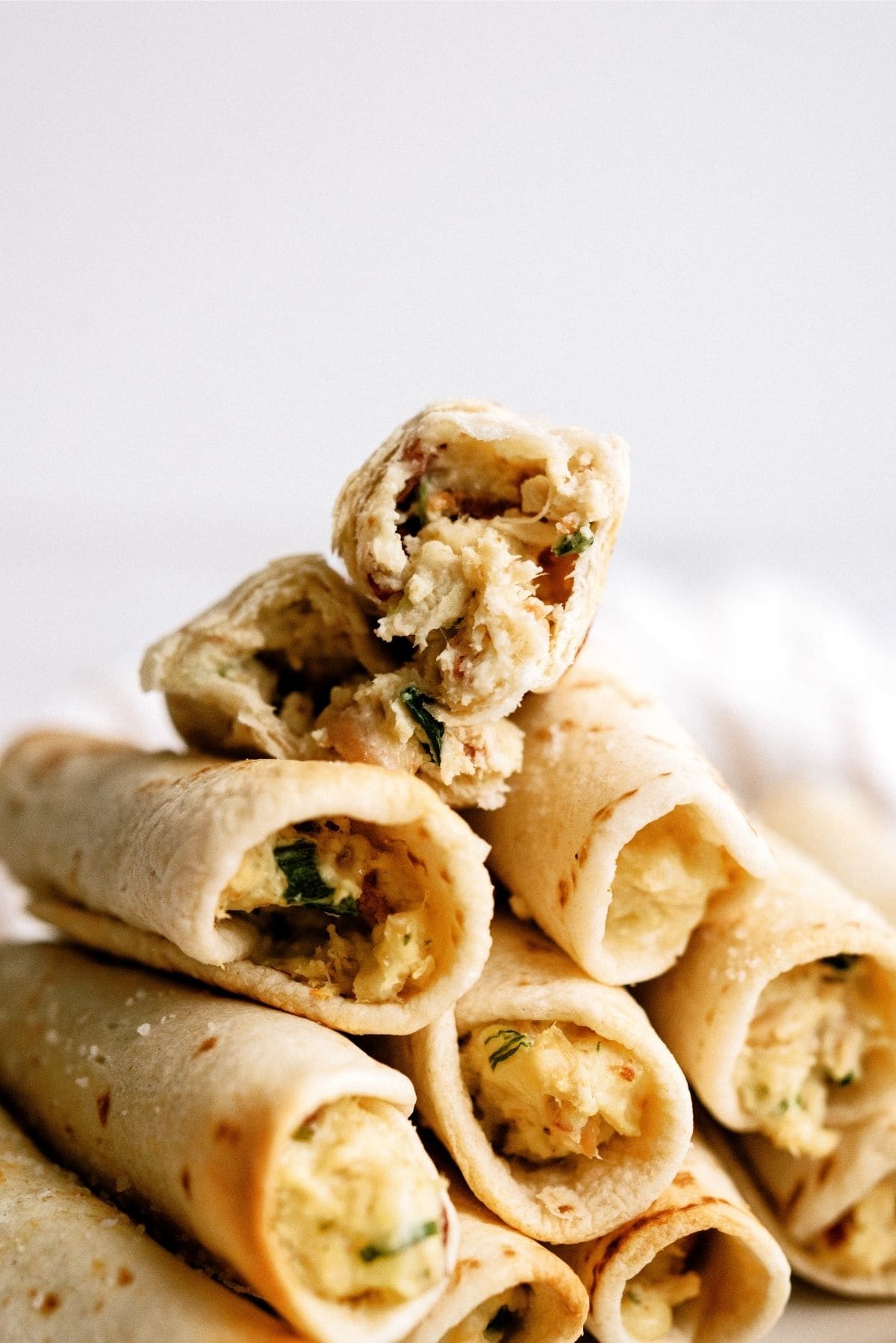 Baked Chicken Bacon Ranch Taquitos are a favorite family dinner recipe in our house.
They are picky eater approved so there are never any issues with getting everyone to finish their food.
Our chicken taquitos recipe is filled with great flavor. It is loaded up with cream cheese, bacon, chicken and cheese.
They work great as an appetizer as well.
If you have two slow cookers you can even pair these chicken taquitos with this Slow Cooker Hot Bean Dip. They also go well with either our Black Bean & Cotija Cheese 6 Layer Dip Recipe or our Bean and Cheese Dip recipe.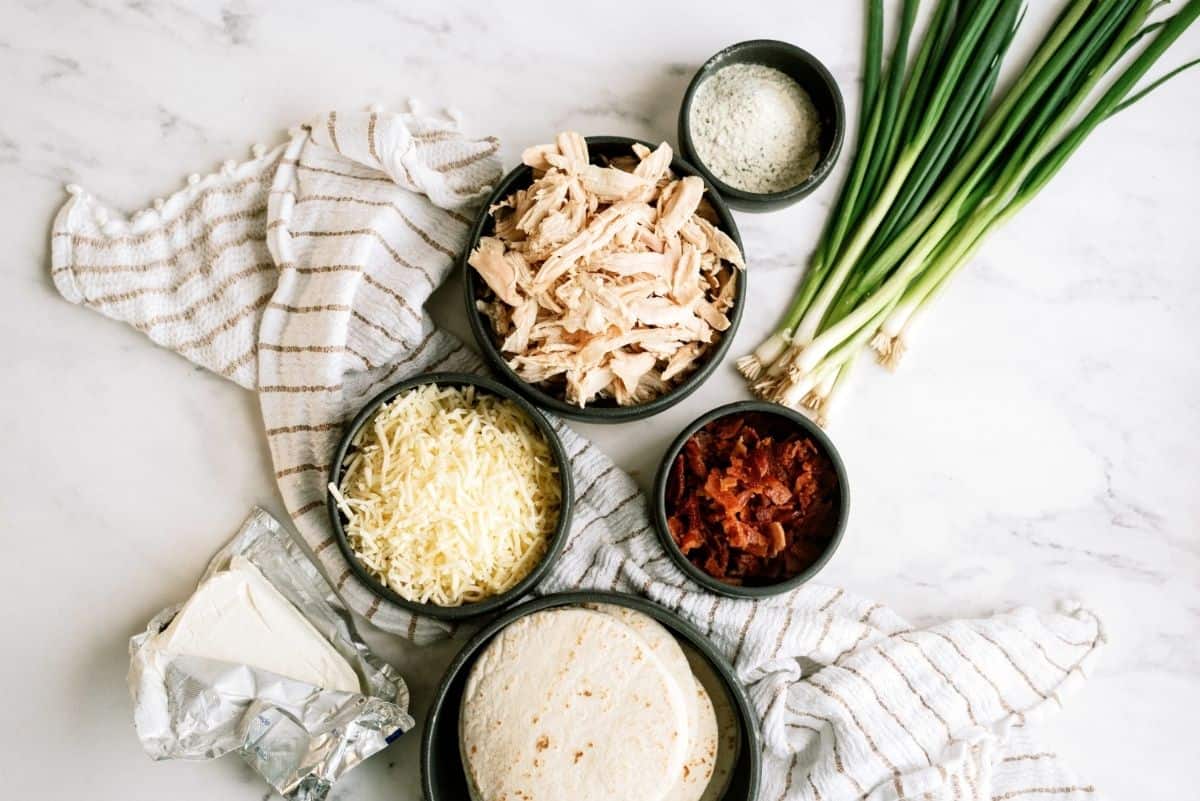 Ingredients Needed For Baked Chicken Bacon Ranch Taquitos:
Cream Cheese
Bacon strips
Cooked chicken
Monterey Jack cheese
Green onion
Package of dry Ranch Dressing mix
How To Make These Baked Chicken Bacon Ranch Taquitos:
Preheat your oven to 425 degrees.
Then cover a large baking sheet with aluminum foil and spray it lightly with nonstick cooking spray.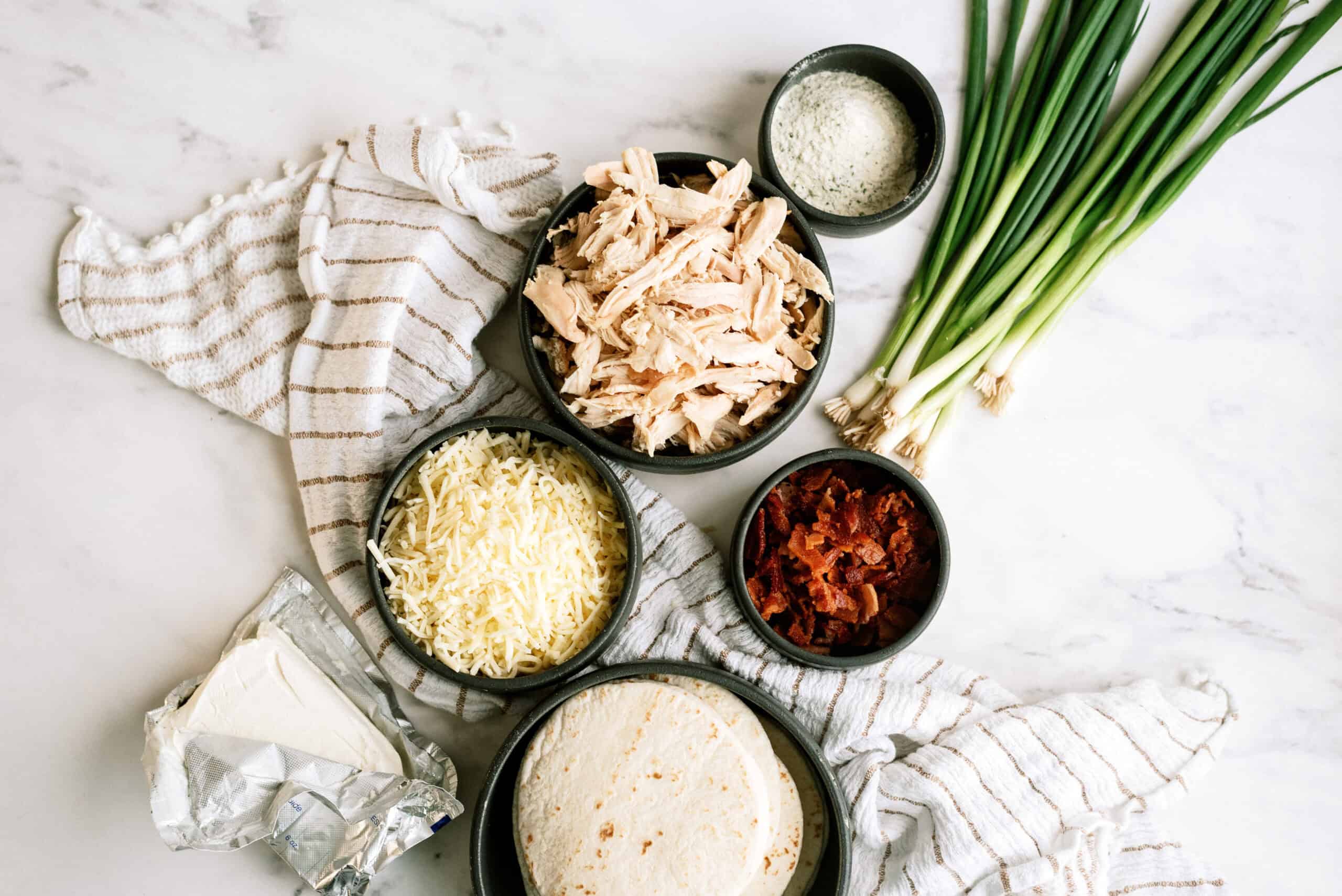 Now in a medium mixing bowl, mix together the softened cream cheese, crumbled bacon, shredded chicken, shredded cheese, and chopped green onions until well combined.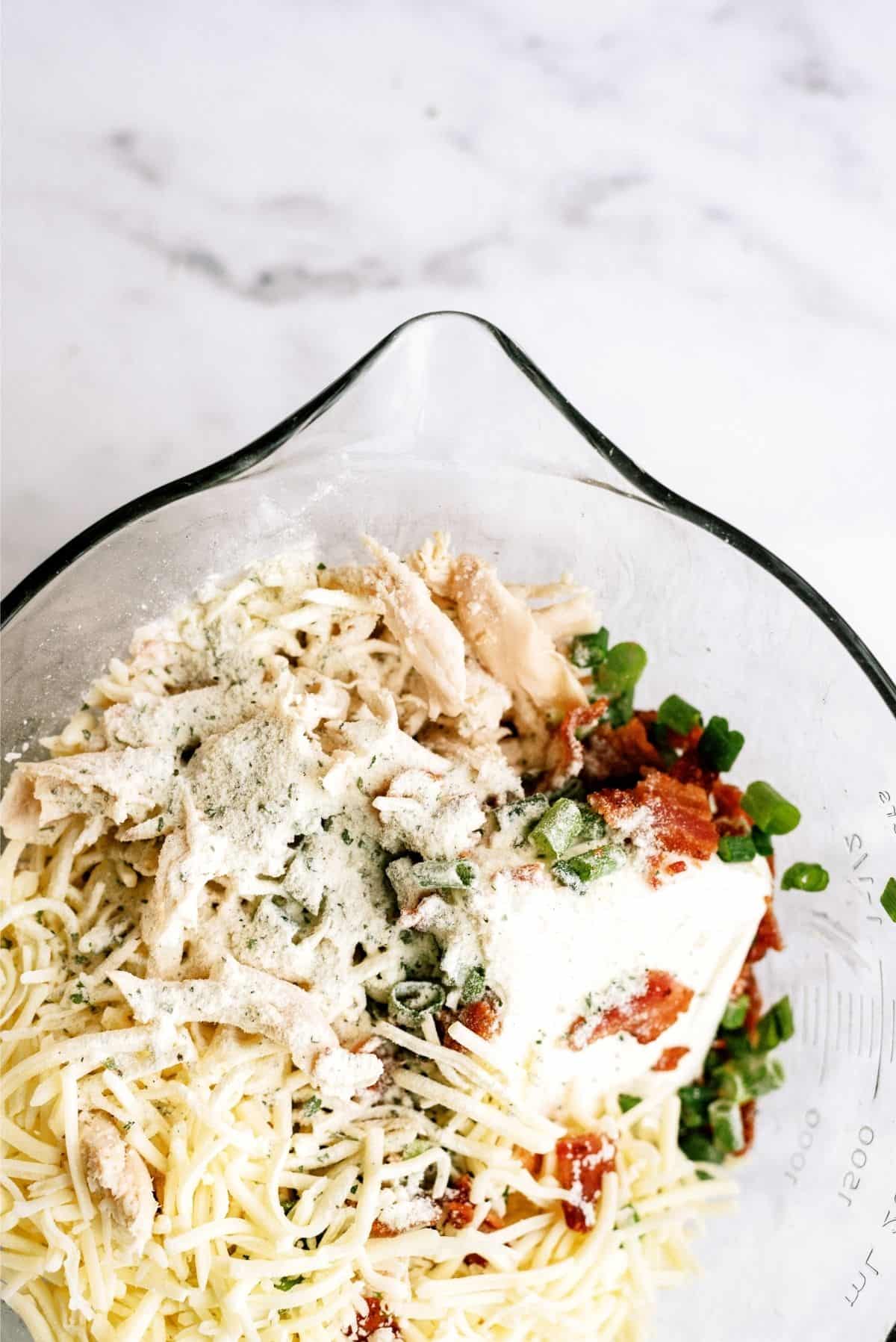 Once the chicken mixture is made up, add about half of the ranch dressing packet and mix it with the rest of the ingredients well.
Begin rolling the taquitos by placing 2-3 tablespoons of the chicken mixture on the flour tortilla and then roll it up.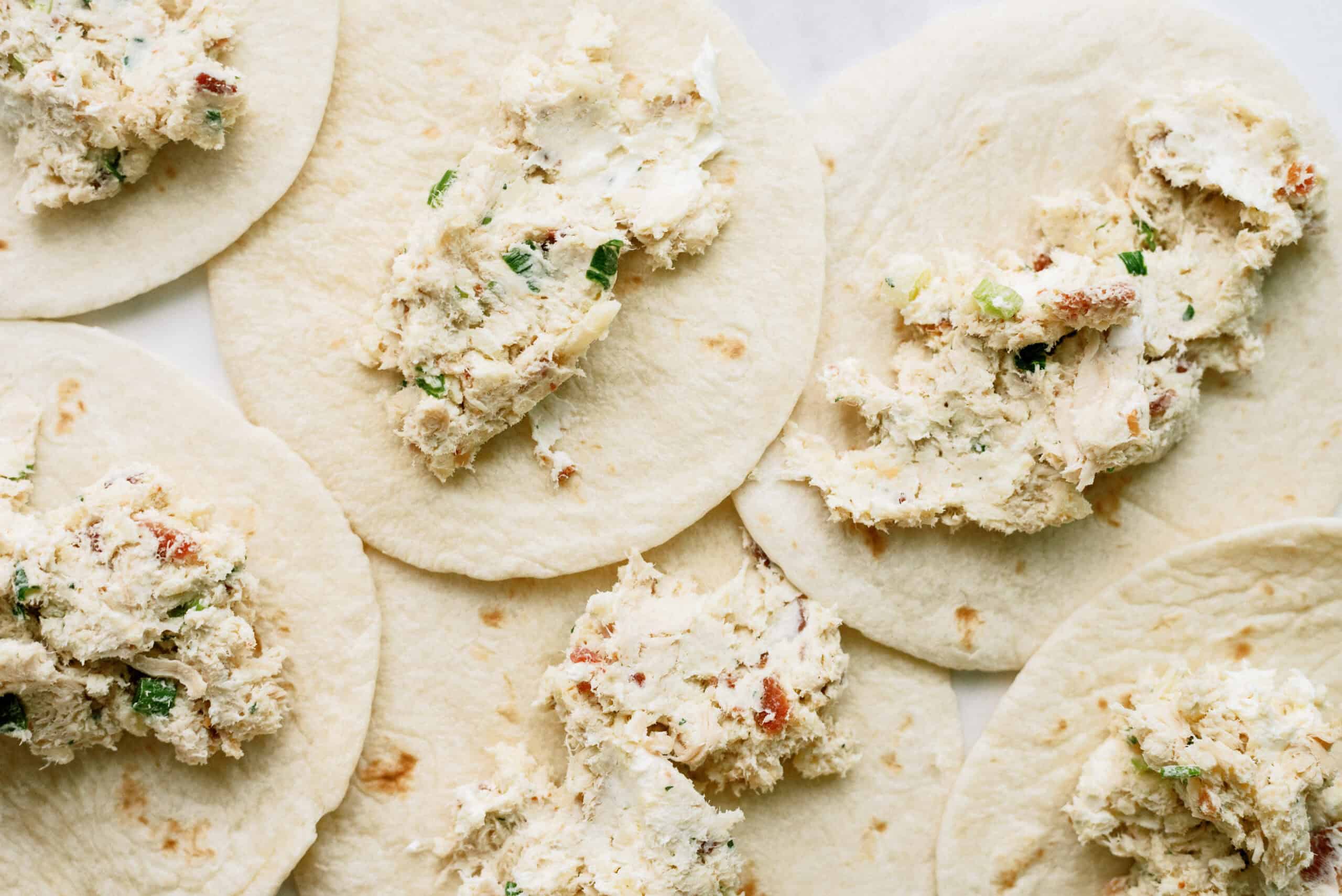 Now, place the rolled tortilla seam-side down on the baking sheet and continue this with the remaining filling. (This recipe should make about 20 or so.)
After all of the creamy chicken mixture is used up, spray the tops with the nonstick cooking spray and sprinkle the rolled tortillas with salt.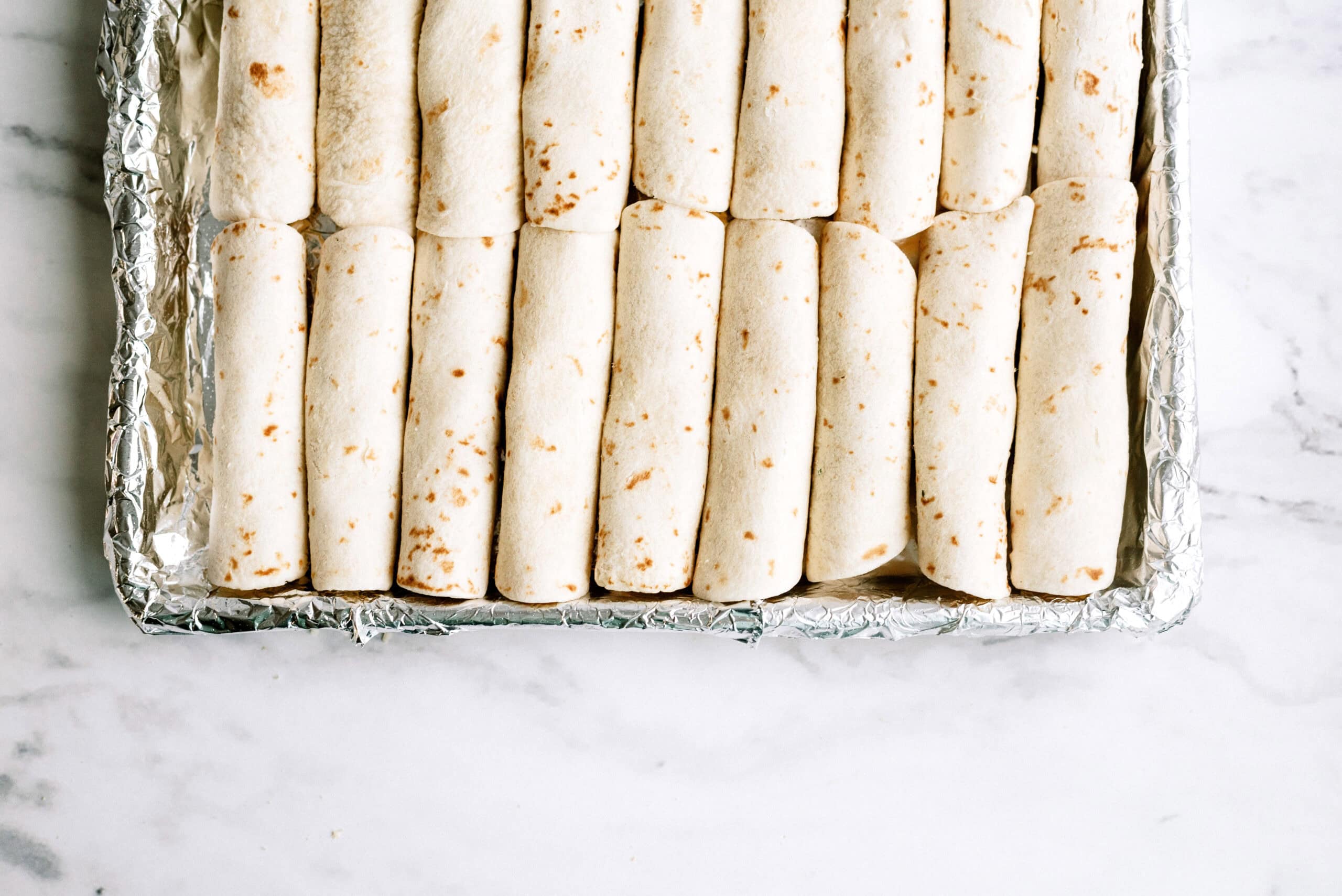 Now, place the pan in the oven and bake the taquitos for about 15-20 minutes or until the edges and tops of the tortillas are golden brown.
Once they are done, let them cool slightly and then serve them with ranch dressing, salsa, or your favorite dip!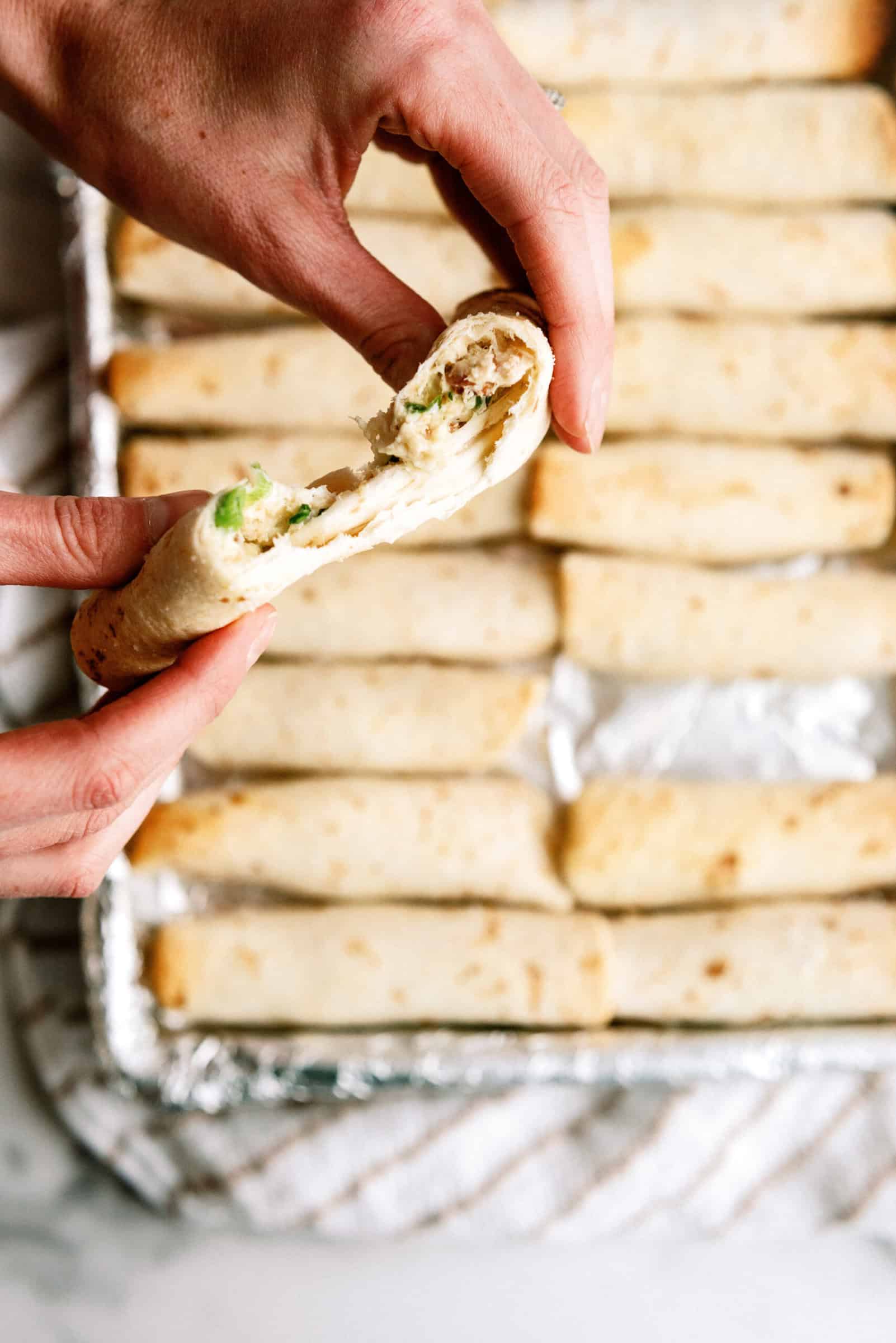 How to make baked taquitos into a freezer meal:
To do so, prepare the recipe as directed.
After rolling the taquitos, place them in a gallon sized freezer bag. You should be able to fit 12-15 in each bag.
Keeping the bag full will keep the taquitos rolled up.
When ready to bake, remove taquitos from the freezer and let them thaw in the fridge for 12 hours.
Place taquitos seam-side down on the baking sheet.
Spray the tops of the taquitos with nonstick cooking spray and sprinkle with salt.
Bake at 425 degrees for 15-20 minutes or until the tops begin to golden. Let them cool slightly and serve with ranch or salsa.
Watch how to make these taquitos here:
Tips when making Baked Chicken Taquitos:
Use a rotisserie chicken
Use pre-cooked bacon
Make sure to put your taquitos seam side down when placing them on the baking sheet. This will keep them from falling apart after they are baked.
To Make Six Sisters' Chicken Taquitos You Will Need:
Large baking sheet (THIS is a great one!)
Aluminum foil
Nonstick cooking spray
Medium mixing bowl