Switch up your pizza night with our quick and easy Chicken Cordon Bleu French Bread Pizza. Just a handful of ingredients and 20 minutes, and your dinner is served.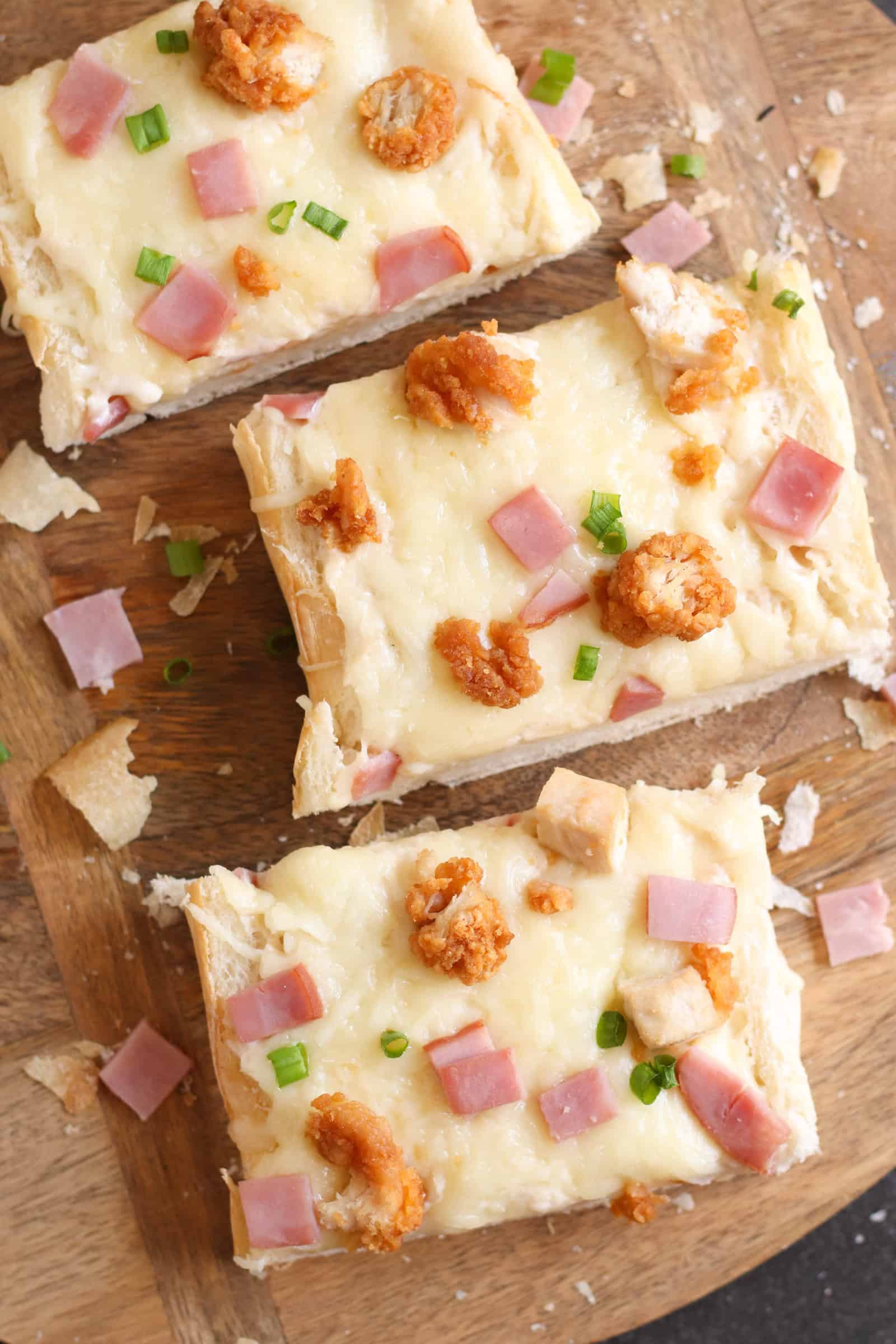 Pizza night just got a quick, tasty makeover with this super simple Chicken Cordon Bleu inspired French Bread Pizza.
With a handful of ingredients, you can have dinner on the table in under 20 minutes.
The Mozzarella and Swiss cheeses pair perfectly with Alfredo sauce, breaded chicken, and ham.
It tastes great fresh out of the oven, but makes a great next-day lunch, too.
Try our Slow Cooker Chicken Cordon Bleu – it's the easiest crock pot recipe you'll ever make!
Quick and Easy Pizza
We LOVE making french bread pizza because it is SO fast to throw together, and it's not complicated at all. No dough needs to rise, no dealing with yeast – just dinner on the table in under 20 minutes.
You only need a few ingredients to make this chicken cordon bleu version:
Alfredo sauce (if you want a homemade version, try this recipe)
Shredded Mozzarella Cheese
Shredded Swiss Cheese (for a more "cordon bleu" flavor)
Cooked Chicken (we used pre-cooked chicken strips, but you could also use rotisserie chicken or chicken leftovers)
Diced Ham (this is also a good use for ham leftovers)
Bacon Bits (you can use the store bought pre-made kind, or crumble your own bacon pieces)
Green onions (these are totally optional and we usually leave them off the kids' half of the pizza)
French Bread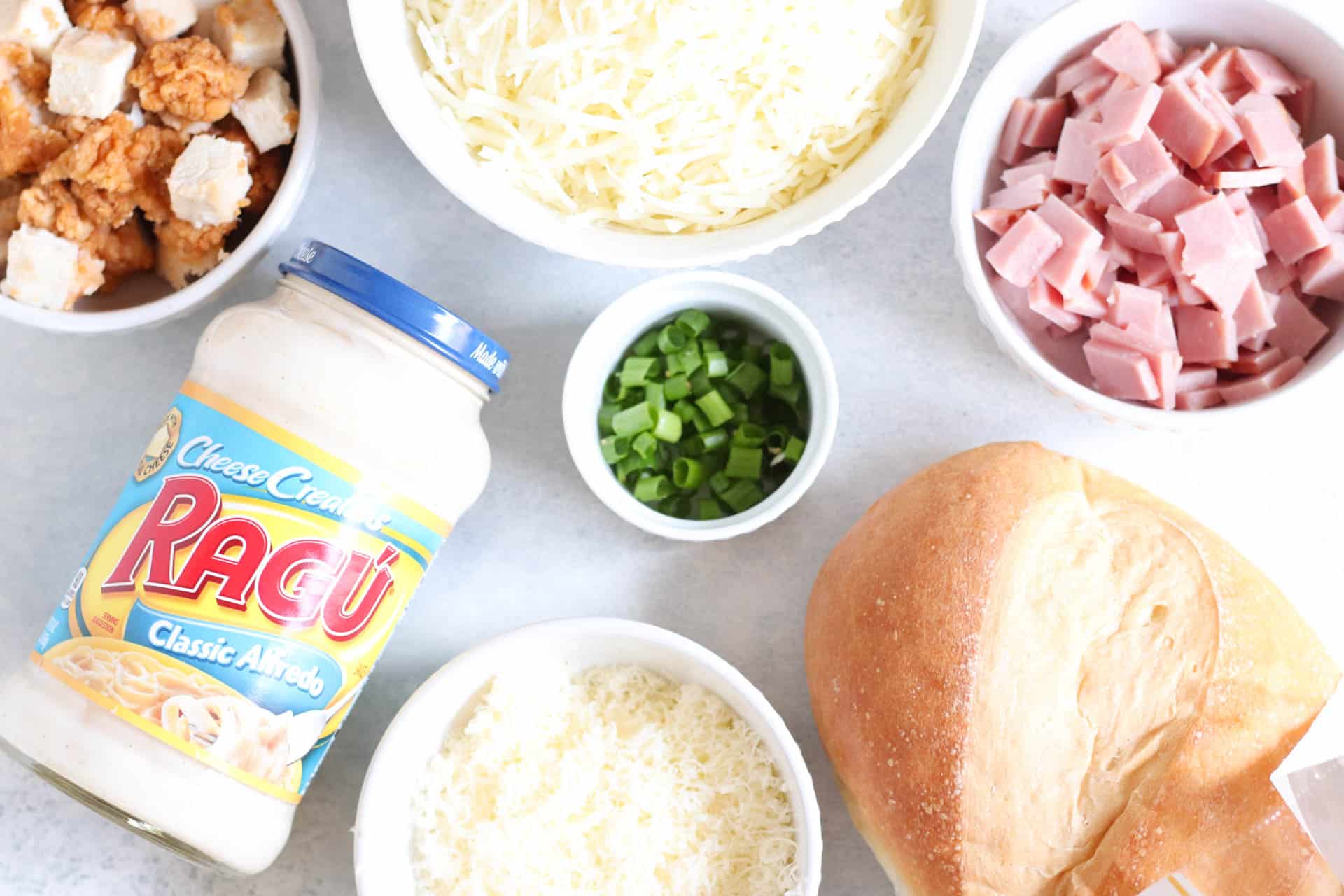 You can always use store bought french bread (which is what we usually go with!), but this pizza tastes even better with homemade french bread. Our homemade french bread recipe is SO EASY and it makes two loaves (so you can freeze one for later).
It makes a great meal to double and take to a neighbor or friend who needs it, too. Camille brought me this french bread pizza after I had my son and it was one of my favorite things!