Use a rotisserie chicken to throw together this Southwest Chicken Salad full of vegetables in a matter of minutes. Perfect for a hot summer day when you are craving something fresh.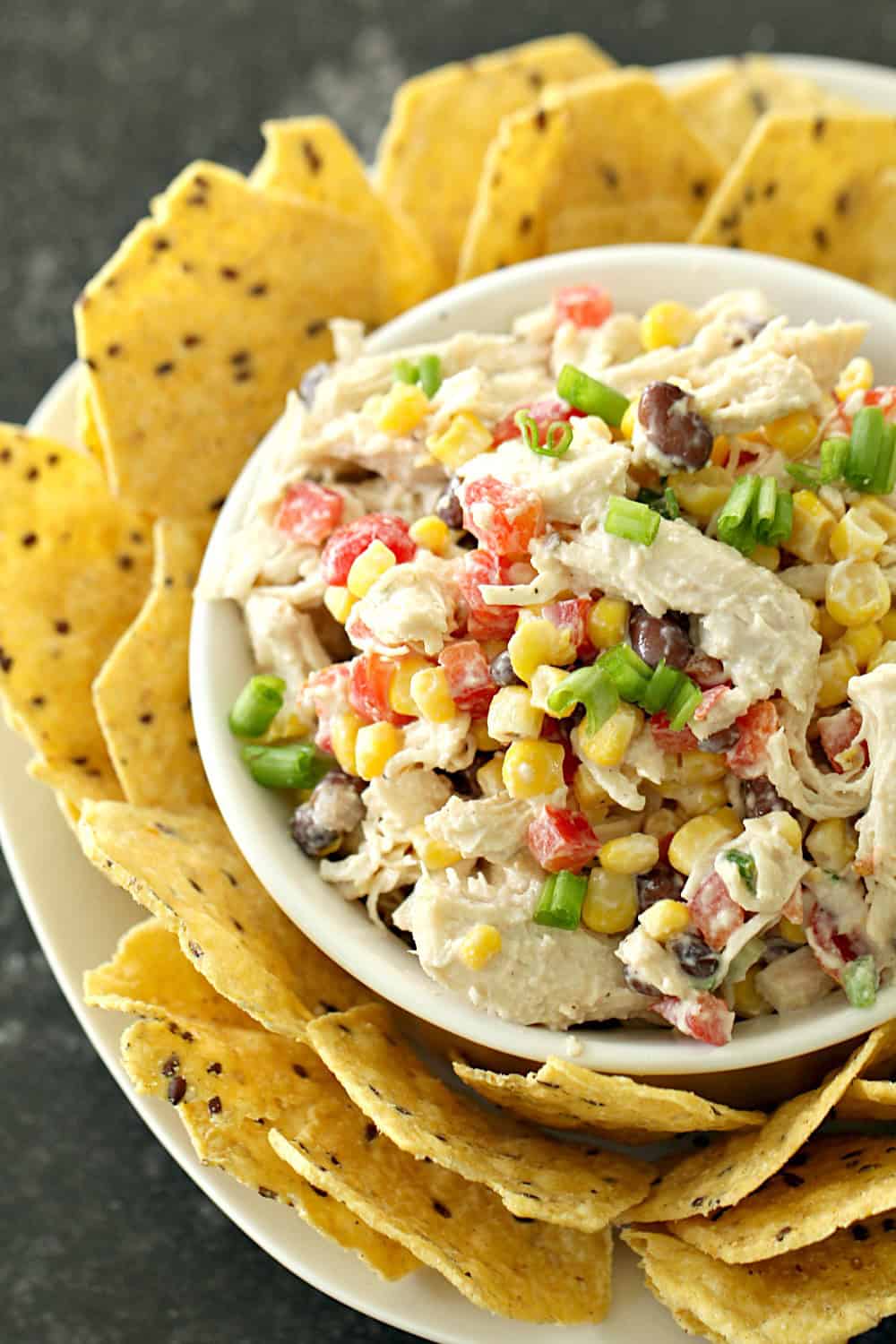 Don't want to turn your oven on? This recipe for Southwest Chicken Salad is the perfect no-oven dish that is perfect on a hot summer day!
This is one of those recipes that uses cooked and shredded chicken, so grab a rotisserie chicken at the grocery store and you are good to go! Some grocery stores even carry cooked and shredded chicken in the deli, which makes life even easier.
Let's dive in to how to make this easy recipe . . .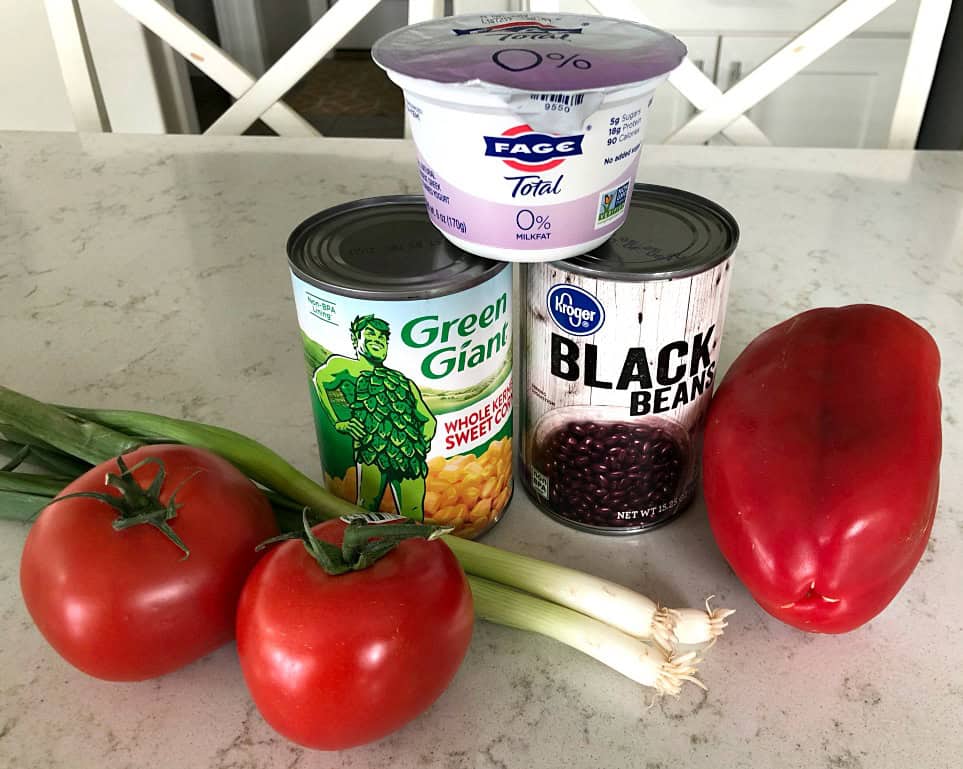 Ingredients needed for Southwest Chicken Salad:
cooked and shredded chicken breasts
plain Greek Yogurt
taco seasoning
garlic powder
onion powder
cumin
tomatoes
red bell pepper
green onions
can of corn
can of black beans
Salt and pepper (to taste)
You could easily add in other ingredients to make this your own. Some of our readers added green chilies, jalapenos, red onion, fresh cilantro, lime juice, green pepper, cream cheese, sour cream, and diced celery.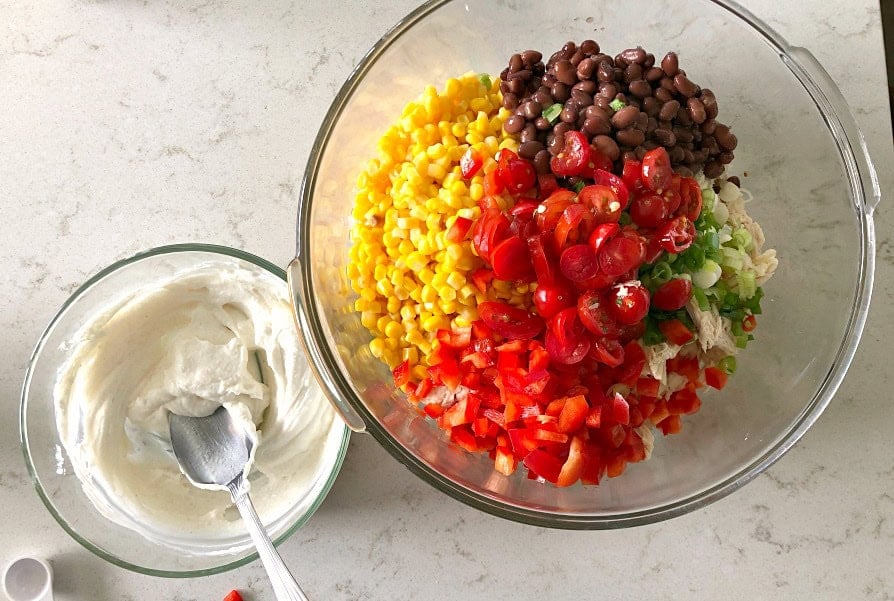 How to make Southwest Chicken Salad:
In a small bowl, mix Greek yogurt and seasonings together and set aside.
In a separate bowl, combine and mix chicken, black beans, corn, and fresh vegetables.
Add salt and pepper according to taste (if it tastes bland, add more salt or taco seasoning).
Add wet mixture and mix until well combined.
Refrigerate for 1 hour (to really let the flavors meld together) and serve cold.
I love to make this chicken salad at the beginning of the week and eat it as a healthy lunch all week long. It works great for meal prep and lasts 4-5 days in the fridge.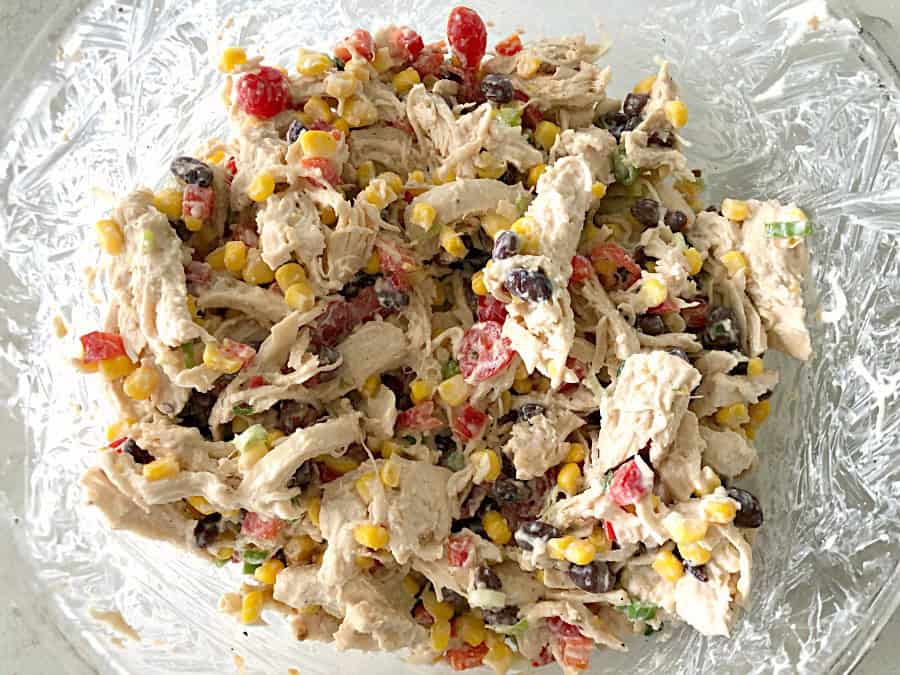 Related Article: If you love our Southwest Chicken Salad, be sure you try our Baked Southwest Egg Rolls!