This creamy, hearty pasta is ready in less than 30 minutes. With grilled chicken, roasted red peppers, and mozzarella cheese it's a dish everyone will love.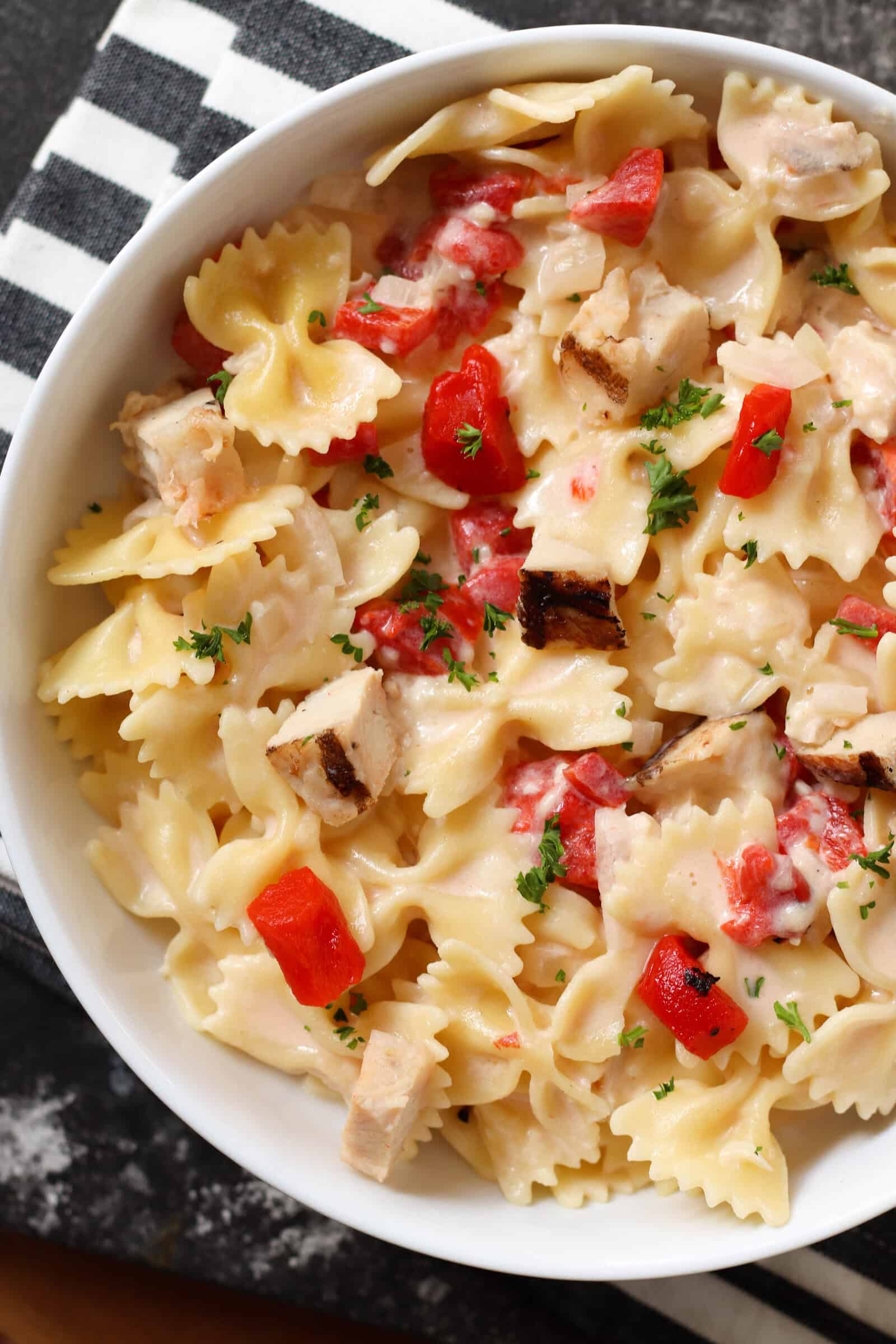 This Creamy Chicken and Roasted Red Pepper Pasta recipe seriously tastes like something you would order at an Italian restaurant. With creamy pasta loaded with red peppers, mozzarella cheese, and topped with grilled chicken, it's as hearty as it is delicious.
My whole family absolutely loved it (which is always a win!), but I loved it because it was ready in less than 25 minutes. The whole recipe comes together while your pasta boils.
It's a great recipe for using leftover grilled chicken, rotisserie chicken, or when we're really in a pinch, we use the frozen, pre-cooked chicken and heat it in the microwave before throwing it in the recipe.
Red peppers – jarred vs homemade
This recipe calls for 12 ounces of roasted red peppers. We almost always used jarred mostly just because of how easy it is (you can see our favorite below), but you can use homemade roasted red peppers.
If you don't know how to make your own roasted red peppers, remove the seeds and membranes. Broil on a baking sheet, rotating until all the sides are charred. Remove from the oven and cover with plastic wrap until cool, then peel off the skins and slice.