These amazing Mexican Street Corn Chicken Tacos are the best chicken tacos you'll have ever had. They are filled with flavorful chicken and made with the most perfect Mexican street corn recipe.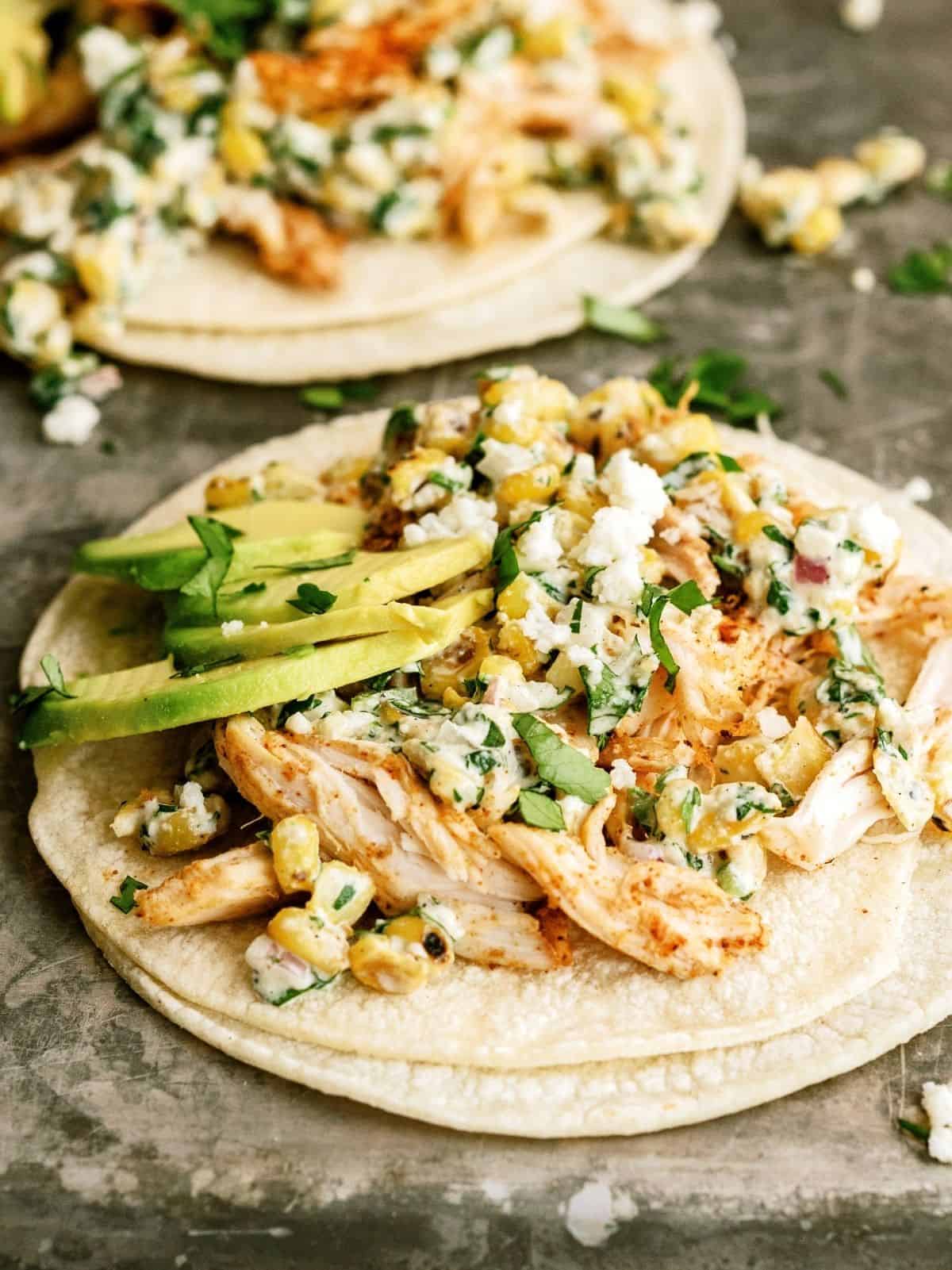 Street taco recipes have become super popular, and our Mexican street corn chicken tacos recipe is one that you will want to save to make again and again. It is not overly complicated, but filled with amazing flavor!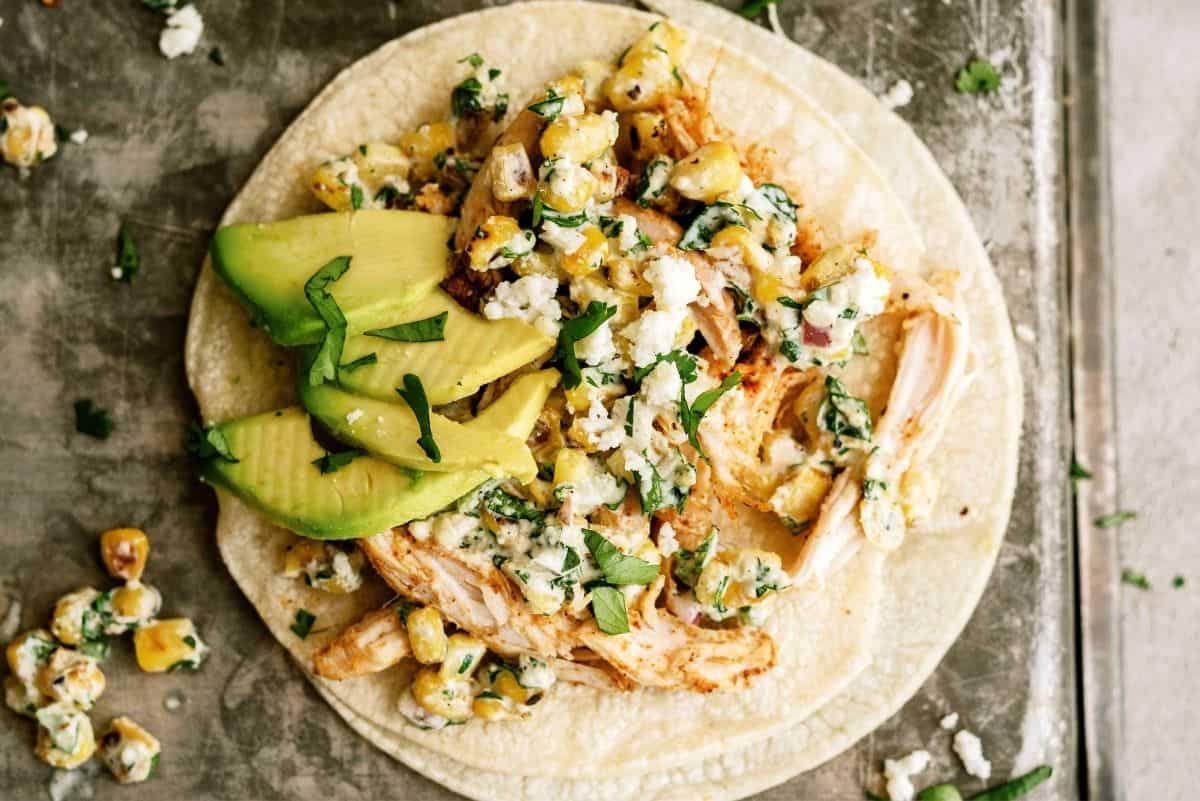 I can't tell you how much I love this easy chicken breast recipe for street tacos. I am always looking for new and exciting recipes to spice things up in the kitchen (pun intended), and these street tacos do just that.
What's nice is you can make these into tacos, or even a taco bowl or taco salad depending on what everyone wants. You might even just find yourself with a spoon in the street corn and enjoying just that. Haha. So. Good.
This brings me to our Mexican street corn salad, aka the inspiration behind these amazing tacos. So enjoy a salad, a taco, or both! And then have some delicious black bean and corn salsa, Mexican corn dip, or some easy blender salsa with tortilla chips as a side.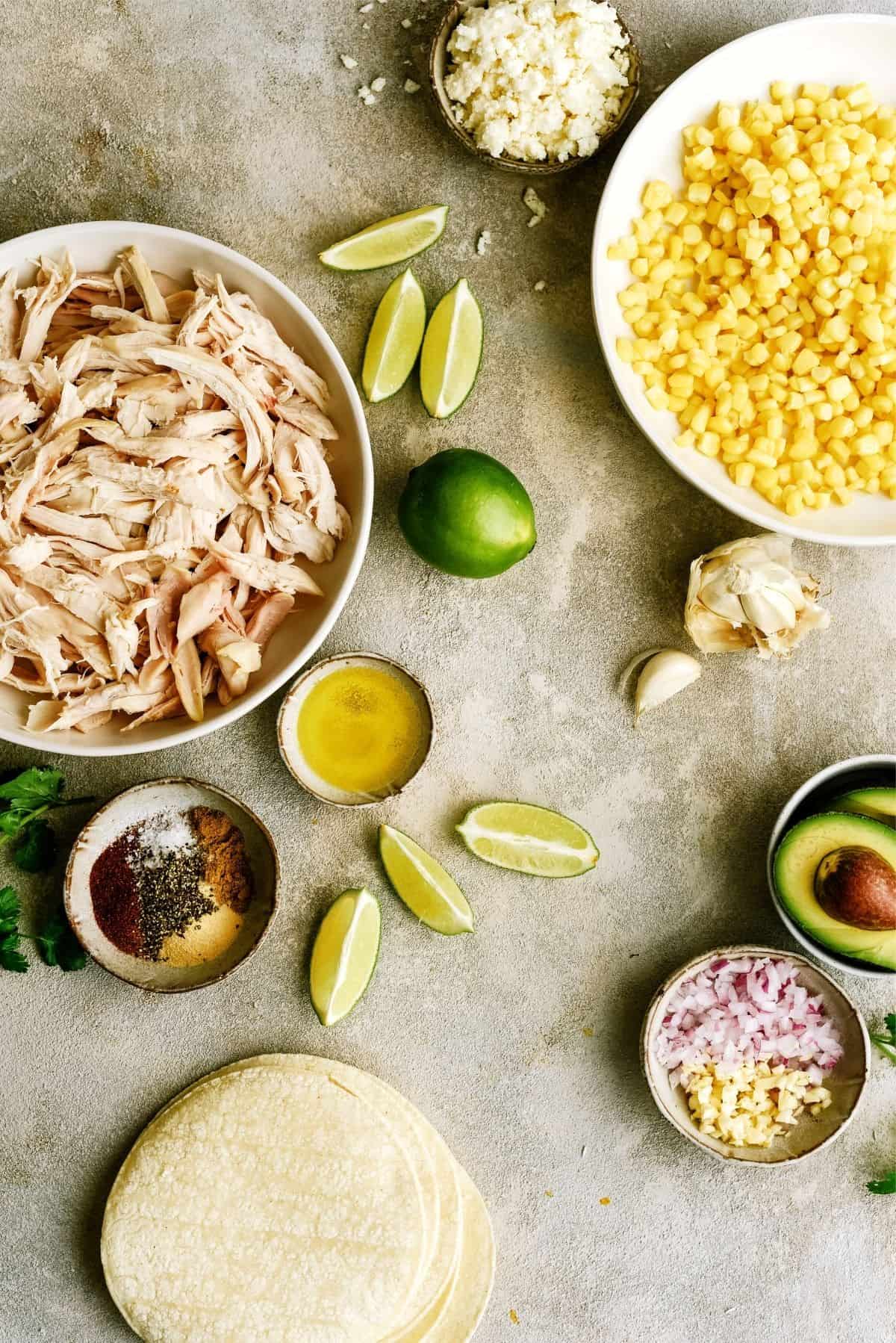 Ingredients You Need to For Our Mexican Street Corn Chicken Tacos Recipe:
Olive oil
Boneless, skinless chicken breasts (cooked and shredded)
Cumin
Chili powder
Garlic powder
Salt
Pepper
Frozen corn
Mayonnaise
Cotija cheese
Lime juice
Jalapeno pepper (finely chopped)
Fresh cilantro
Red onion (finely chopped)
Garlic cloves (minced)
Corn or flour tortillas
Avocados
How To Make This Our Mexican Street Corn Chicken Tacos Recipe:
Be sure to have your chicken cooked and shredded to begin this recipe.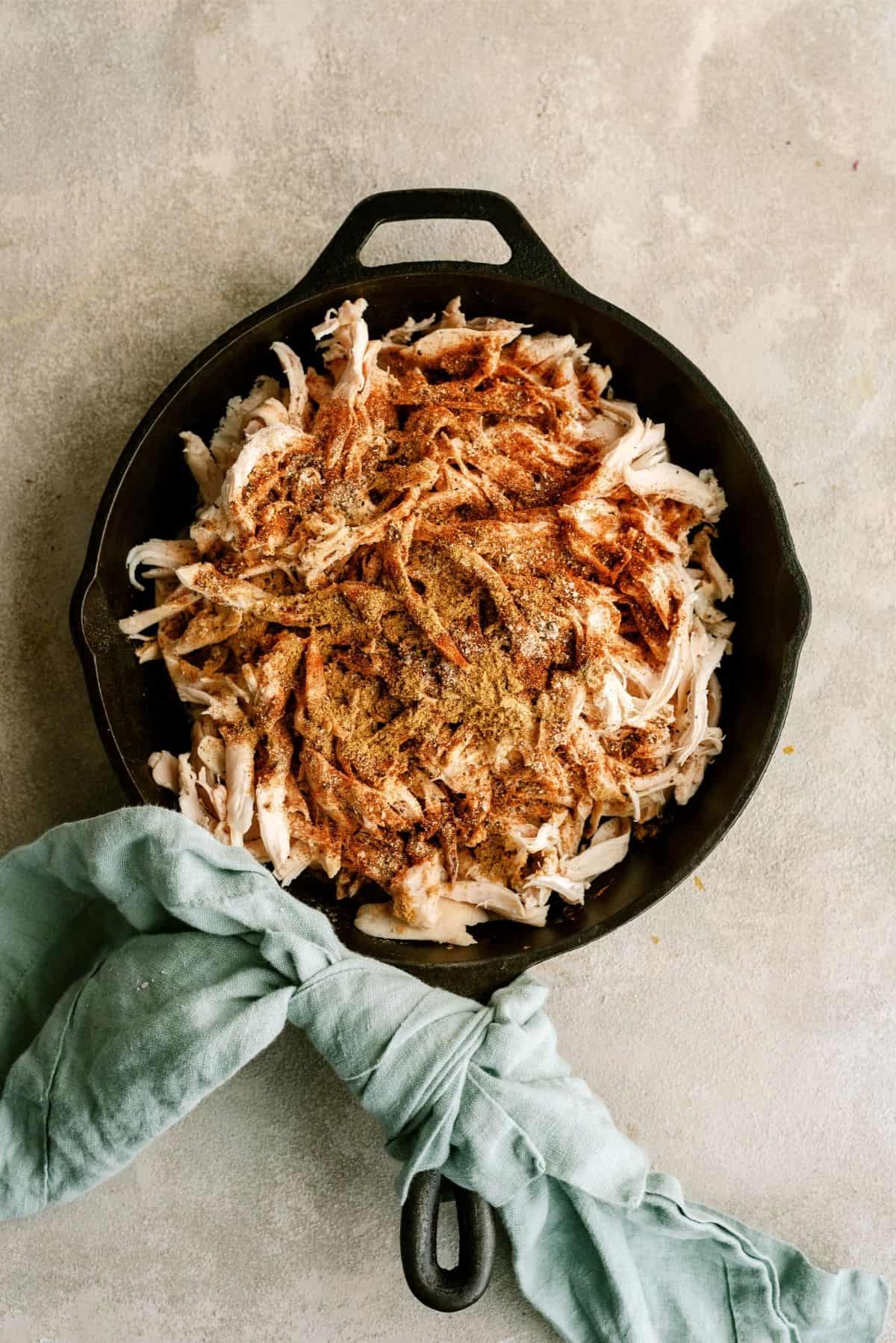 Once the chicken is prepared, heat your olive oil over medium heat in a skillet pan and then add the shredded chicken, cumin, chili powder, garlic powder, salt, and pepper to the pan.
Stir it all together and continue cooking it until it is heated completely and the chicken is coated in the seasonings.
Remove the chicken from the skillet and cover it with aluminum foil to keep the chicken warm.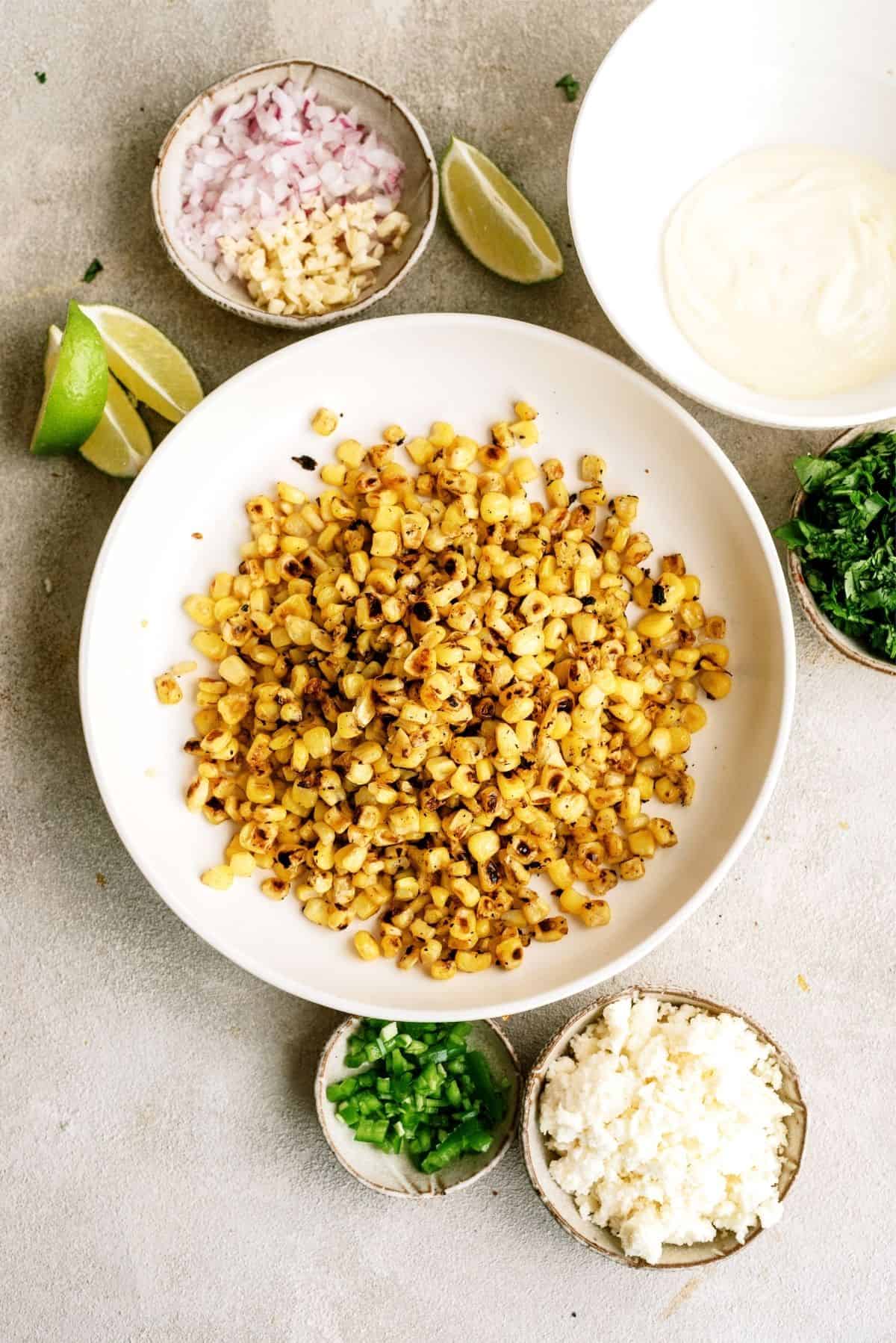 Now begin to make the street corn.
Carefully clean out the pan you used for the chicken or use another pan and heat the olive oil over medium heat.
Once the oil is hot, add in the bag of frozen corn and cook it until it begins to get that nice charred look.
Be sure to stir the corn occasionally, it will take about 7-8 minutes or so.
While the corn is cooking, combine the mayonnaise, cheese, lime juice, chopped jalapeno, cilantro, red onion, minced garlic, chili powder, salt, and pepper in a large mixing bowl and stir it until it is completely combined.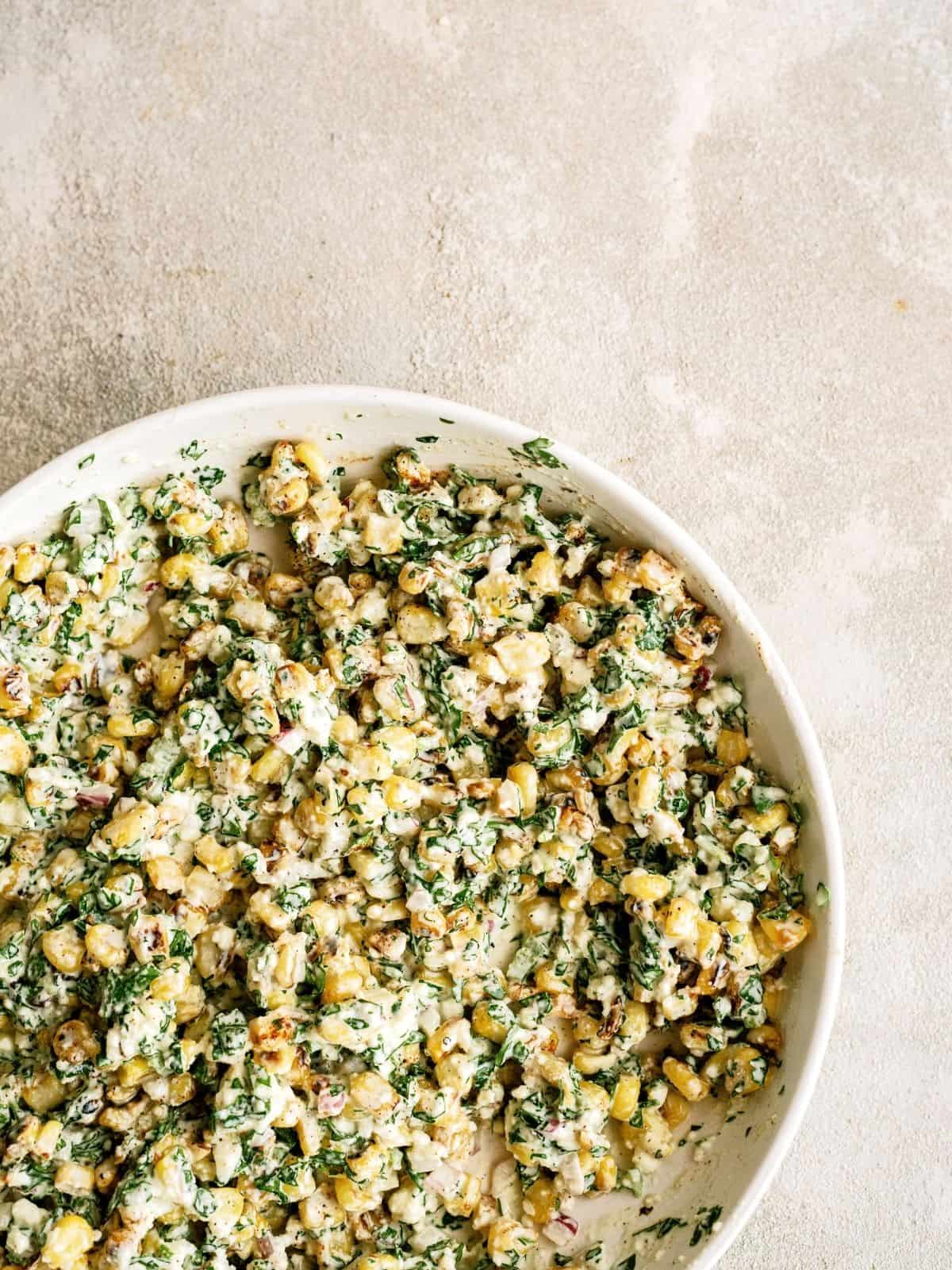 After the corn is done cooking, carefully fold the corn into the mayonnaise mixture.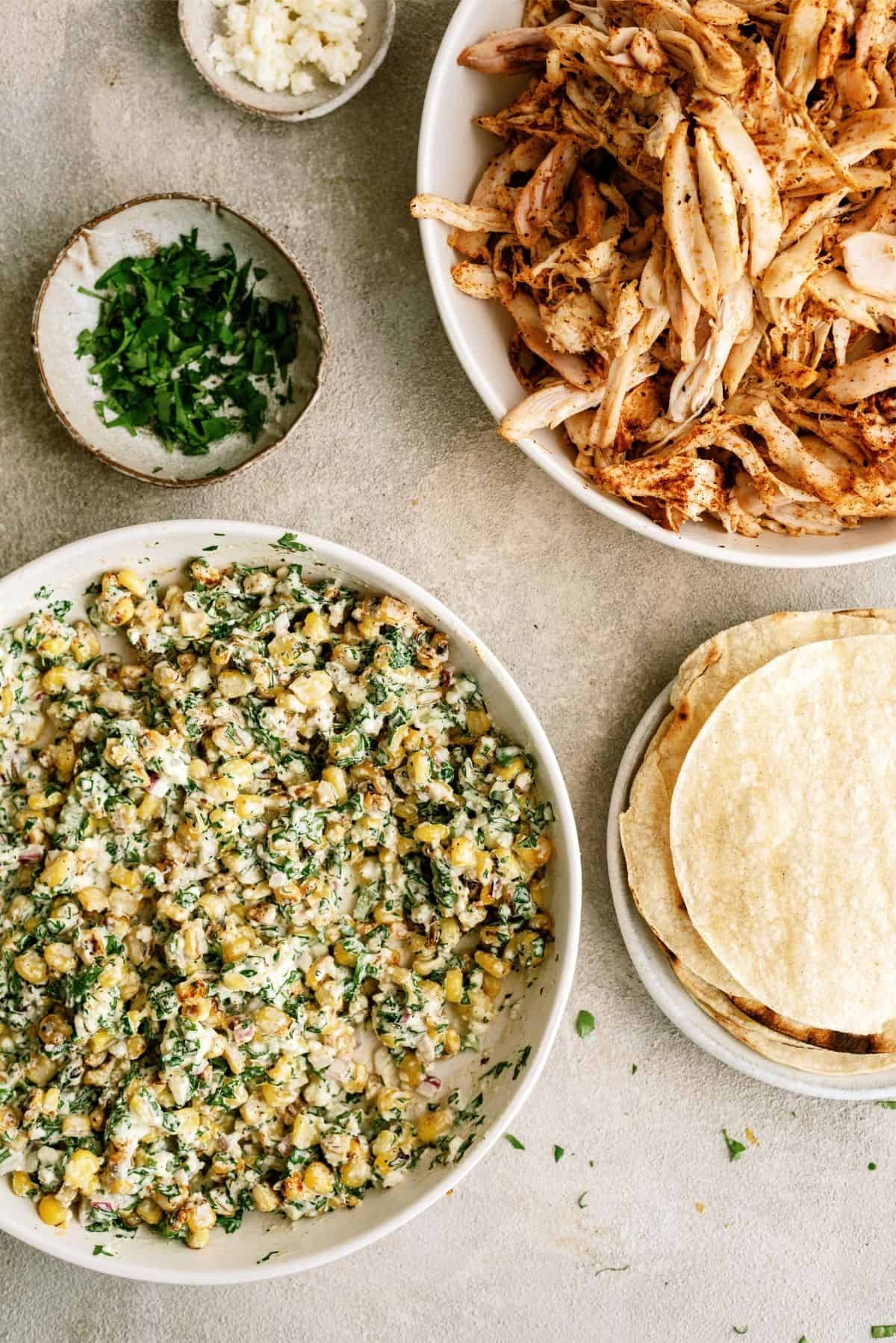 Now it is time to build your delicious taco.
Start by laying out your tortilla, and then layer about ½ cup of corn, some of the Mexican street corn, some sliced avocados, cotija cheese, and freshly chopped cilantro.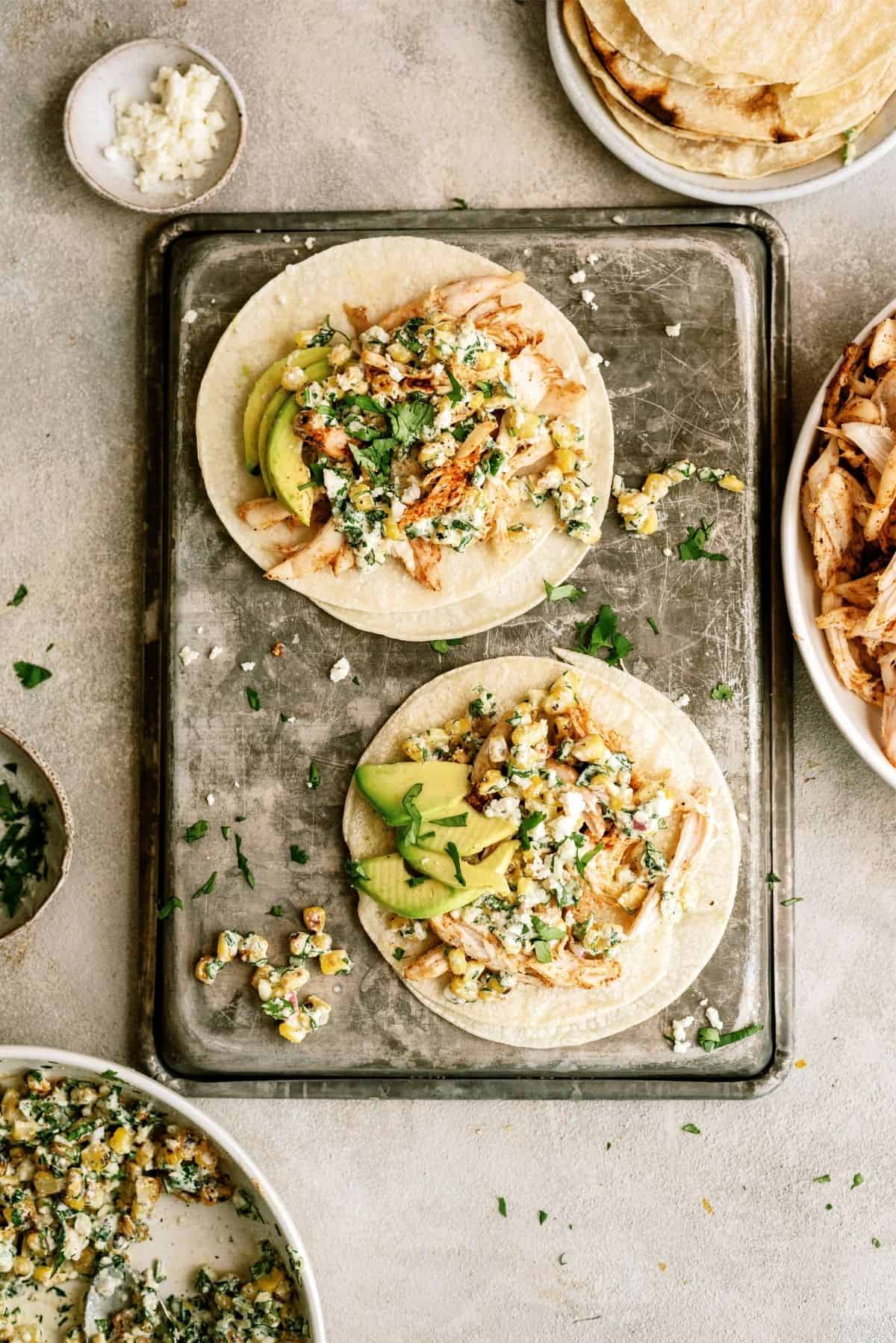 Then simply, serve them and enjoy with your favorite sides.
To Make This Street Taco Recipe You Will Need:
Skillet (2)
Large mixing bowl
Spatula (2)
Cutting board
Taco holder (THESE are optional, but I love to use them with my tacos to hold it all together)