This BBQ Chicken French Bread Pizza is a budget-friendly, easy dinner recipe that is perfect for busy weeknights. This twist on classic French bread pizza is made with barbecue sauce, chicken, red onion, cilantro and mozzarella cheese.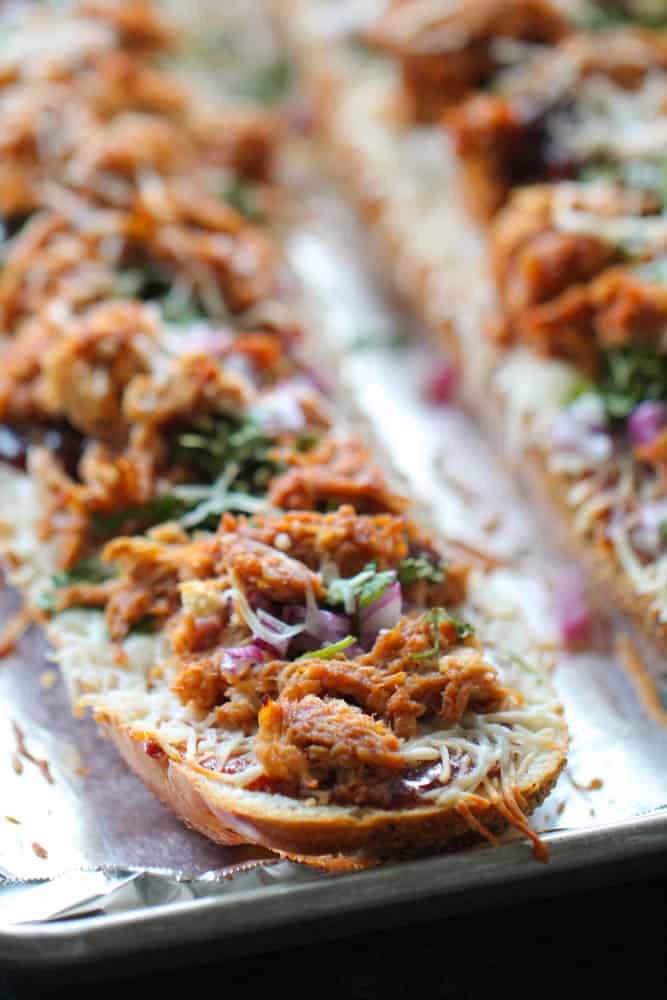 This BBQ Chicken French Bread Pizza is perfect for those crazy nights that you don't have much time to make dinner but still want to eat something delicious.
I love that everything can just be thrown together without having to slave away in the kitchen all day.
I have so many shortcuts you can use with this recipe, to save time and money. Scroll down to read them.
Related Recipe: If you love BBQ Chicken you'll want to try this Monterey Chicken Recipe!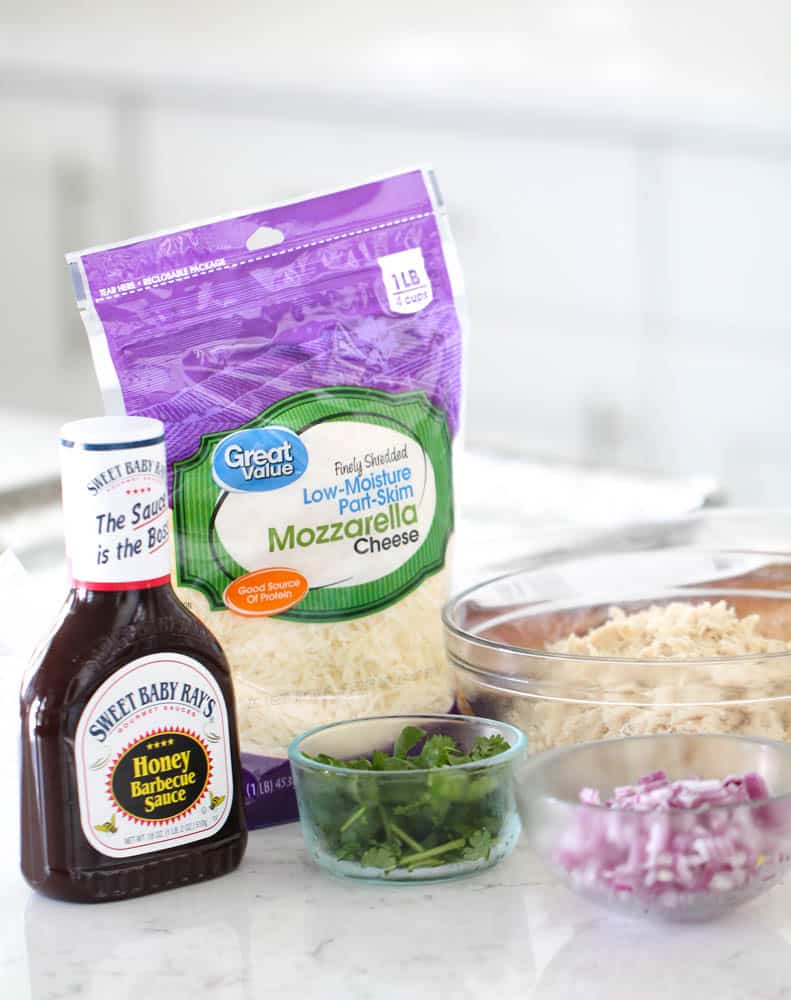 How to make BBQ Chicken French Bread Pizza:
Step 1: Preheat oven to 350˚F.
Step 2: Cut loaf of French bread lengthwise and place on a large baking sheet. You could also use a 9×13 inch pan depending on how long your french bread is.
Step 3: Spread 1/2 cup BBQ sauce on top of each half of the bread. You could use any bbq sauce. Keep in mind who will be eating this, as you don't want to buy a BBQ sauce that will be too spicy.
Step 4: Sprinkle 2 cups of shredded mozzarella cheese on each half of the bread.
Step 5: In a small bowl, combine 1 cup of BBQ sauce and cooked chicken. Mix until chicken is coated in sauce.
Step 6: Spread the barbecued chicken, over each half of the bread. I like to put mine right on the edge, because I like barbecue chicken in every bite.
Step 7: Top with as much red onion and cilantro as you desire. I will sometimes put more on one end, and less on the other, for my kids.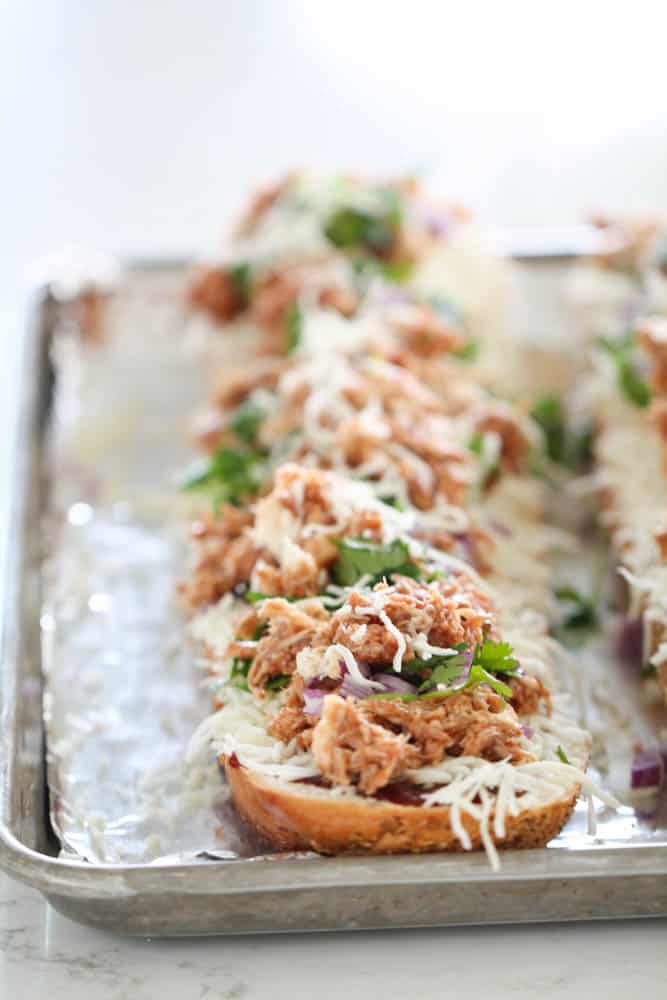 Step 8: Cook for about 10 minutes, or until cheese is melted. You will want to watch it carefully, because the bread is already cooked so it could burn quickly if not watched.
Step 9: Cut into slices and serve.