Our Pesto Chicken Pasta Casserole is made with chicken, tomatoes, spinach, basil, pesto, and cheese. It comes together in just a few minutes and is the perfect weeknight family dinner.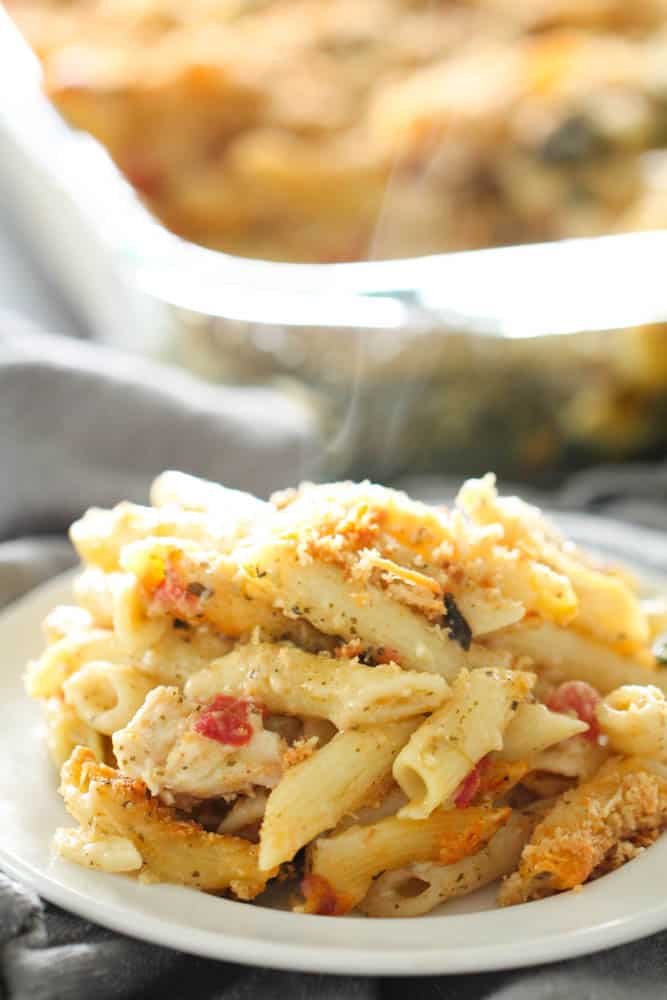 When it comes to easy family dinners, this Pesto Chicken Pasta Casserole is one of our favorites!
We love pasta recipes!
My family would eat spaghetti once a week if I let them, so I thought I would switch up our regular pasta-night dish with a simple pasta casserole.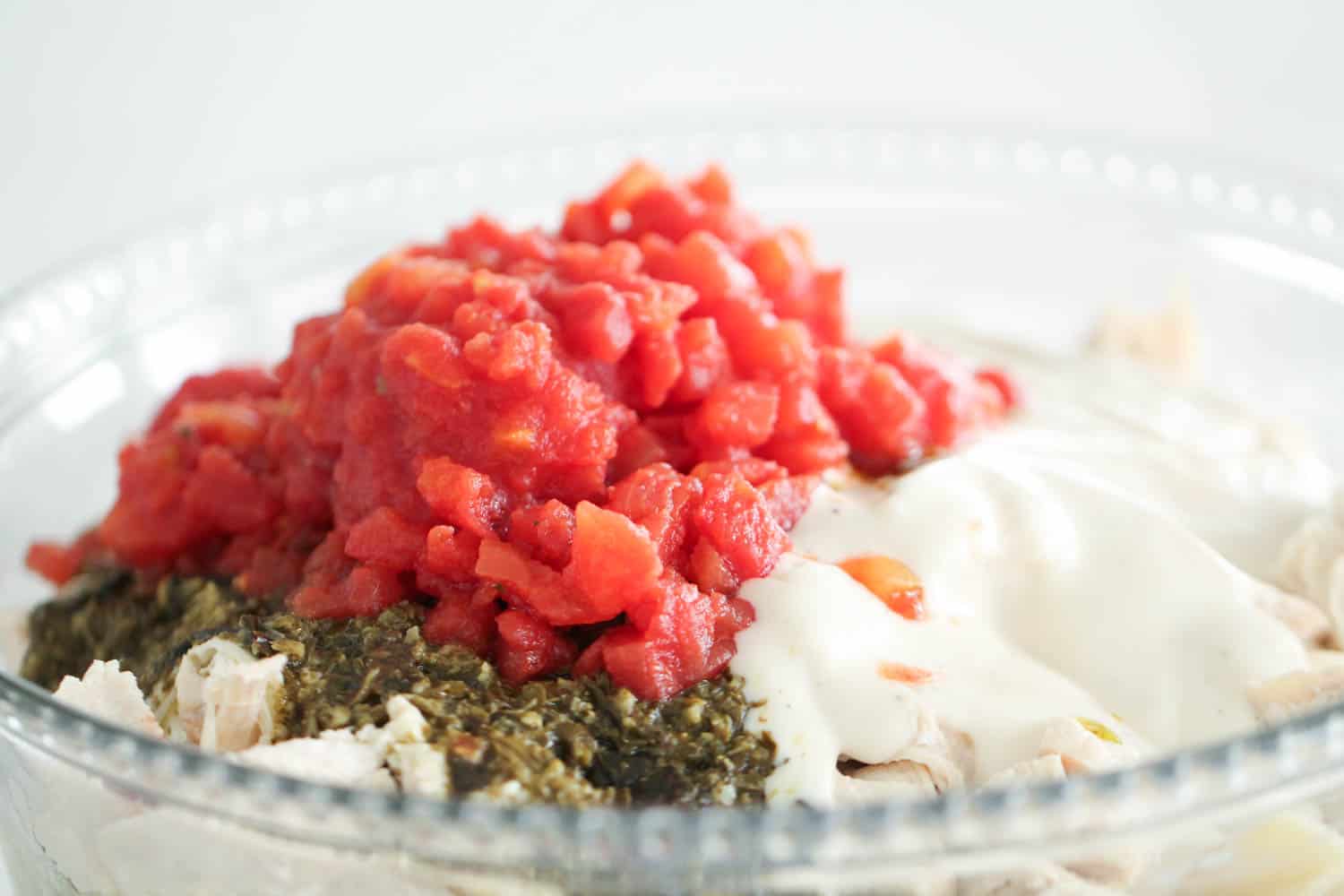 How to Make Pesto Chicken Pasta Casserole:
First, you'll need to cook your noodles. We use penne pasta in this pasta bake, but any kind would work.
We've tried it with bowtie and our kids loved that too!
In a large bowl, mix together all of the ingredients listed to assemble the casserole.

After you have mixed together the ingredients for the casserole, you spread them in a 9×13-inch baking dish.

Next, you sprinkle a delicious, cheesy crumb mixture on top and put it in the oven!
This chicken casserole with pasta recipe is extremely simple and takes no time at all to assemble!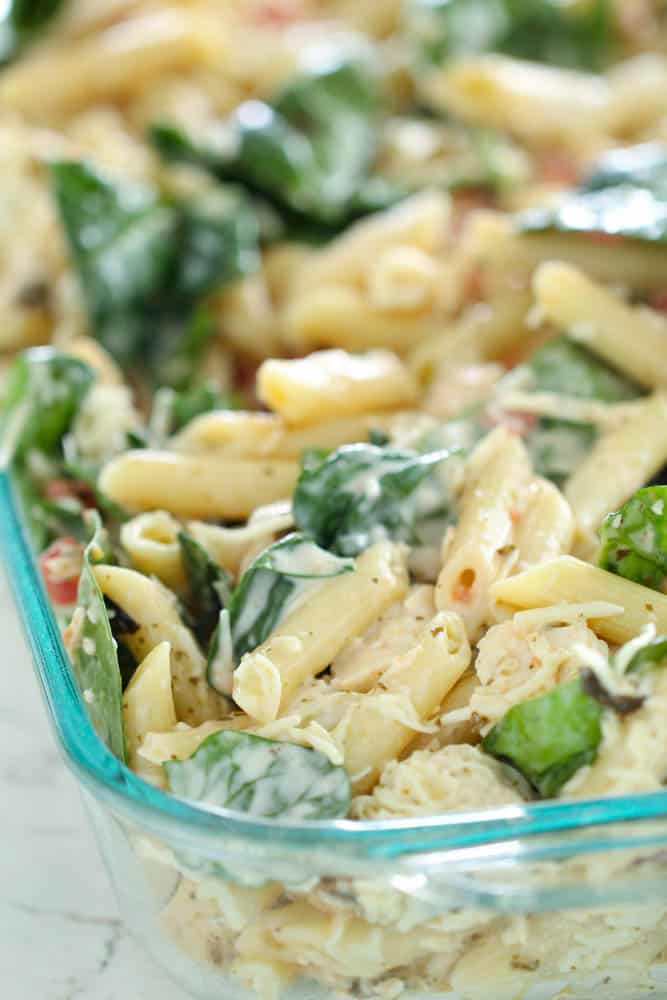 Pro tips on making a Chicken Casserole with Pasta:
Used canned goods: This recipe can be simple if you choose to use canned tomatoes, Alfredo, and pesto sauce. It's almost a dump and go recipe that tastes amazing!
However, you can definitely use homemade or your favorite version of any of those mentioned above if you like to use fresher ingredients.
Try our Homemade Alfredo Sauce from this recipe!
Cool Off Your Pasta: Make sure to rinse your pasta off in cold water after you boil it.
This will keep it from sticking together when you're trying to mix it with your other casserole ingredients.
Our best advice is to dump your pasta into a straining bowl like this one. Then run cold water over your pasta for 2 minutes.
If you love this casserole you definitely need to try our Million Dollar Casserole Recipe and our Chicken and Broccoli Alfredo Casserole!