This Chicken Enchilada Pasta is quick, simple, and full of Mexican cuisine flavor. Whether you like Mexican food or not, you are going to love this pasta. All my picky eaters asked for seconds, so I consider this recipe a win.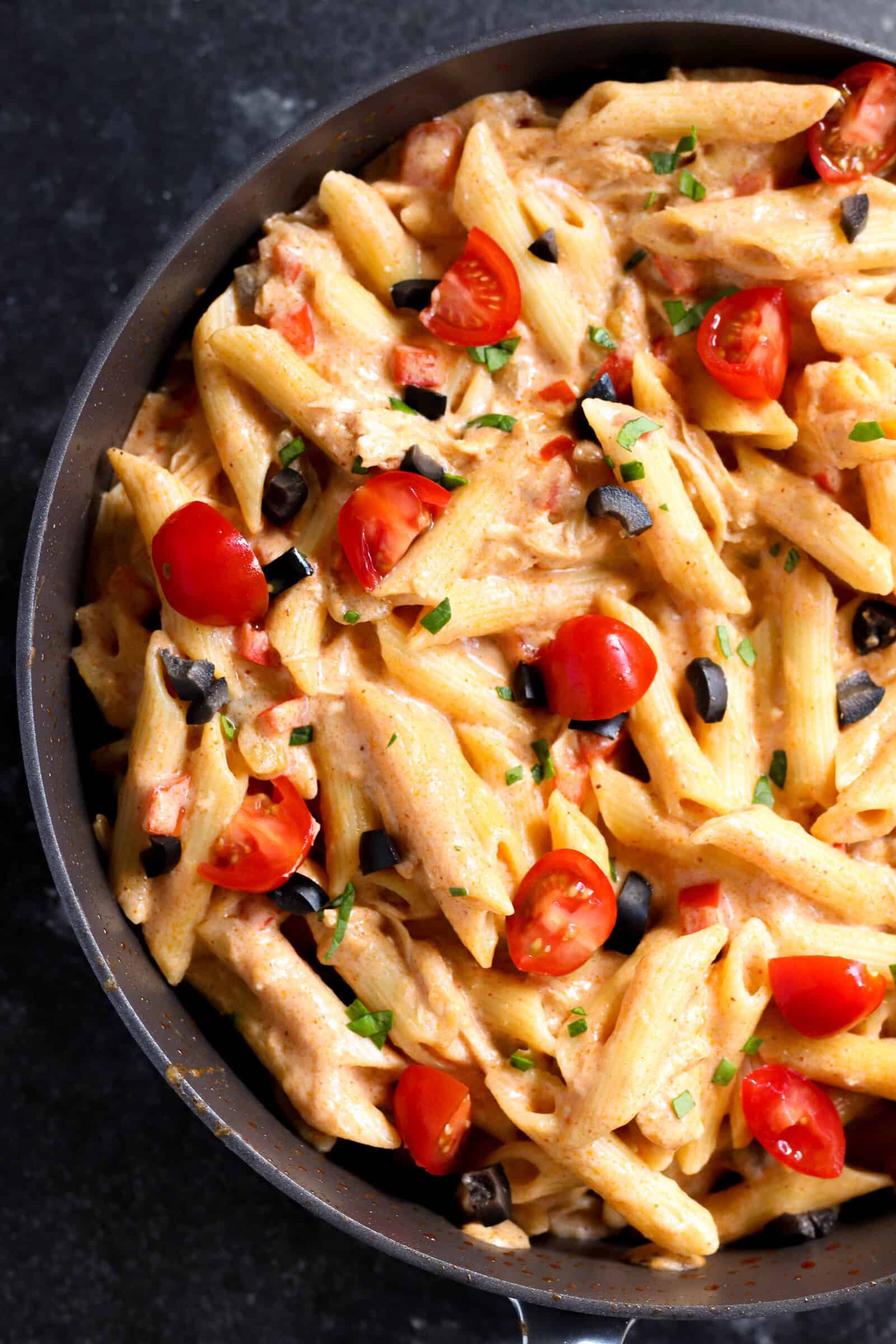 We LOVED this Chicken Enchilada Pasta Recipe! The sauce is so flavorful and it makes some fabulous leftovers too.
My kids that are not Mexican food lovers even loved this one. It's simple, quick, delicious, and the perfect meal for a busy night.
How to make Chicken Enchilada Pasta:
Boil pasta according to package directions. While it's cooking, chop onions and red pepper – that's probably the most time-consuming part of this whole recipe!
Heat the olive oil in a deep skillet and cook onions for about 3-5 minutes. Add garlic and red pepper and cook for another 3-5 minutes.
Add cooked chicken (this is a great recipe for using shredded rotisserie chicken), green chiles, cumin, chili powder, salt, and enchilada sauces. Let sauce simmer for about 8-10 minutes.
Add cheese and stir until the cheese is melted and heated through. Add the sour cream, but DO NOT bring to a boil! Cook on low heat or the sour cream will curdle. Stir until sour cream is well mixed and heated through.
Drain pasta and return to pot. Pour sauce over pasta and mix well. Serve and garnish with your favorite toppings (these are our favorite pasta bowls). We love avocado, chopped olives, chopped cilantro, tomato, diced green onions, or a dollop of sour cream.