I love a quick and healthy dinner, especially when my kids will devour it in minutes. This recipe is picky eater approved and tastes amazing. It's definitely in our dinner rotation from here on out, it is that tasty.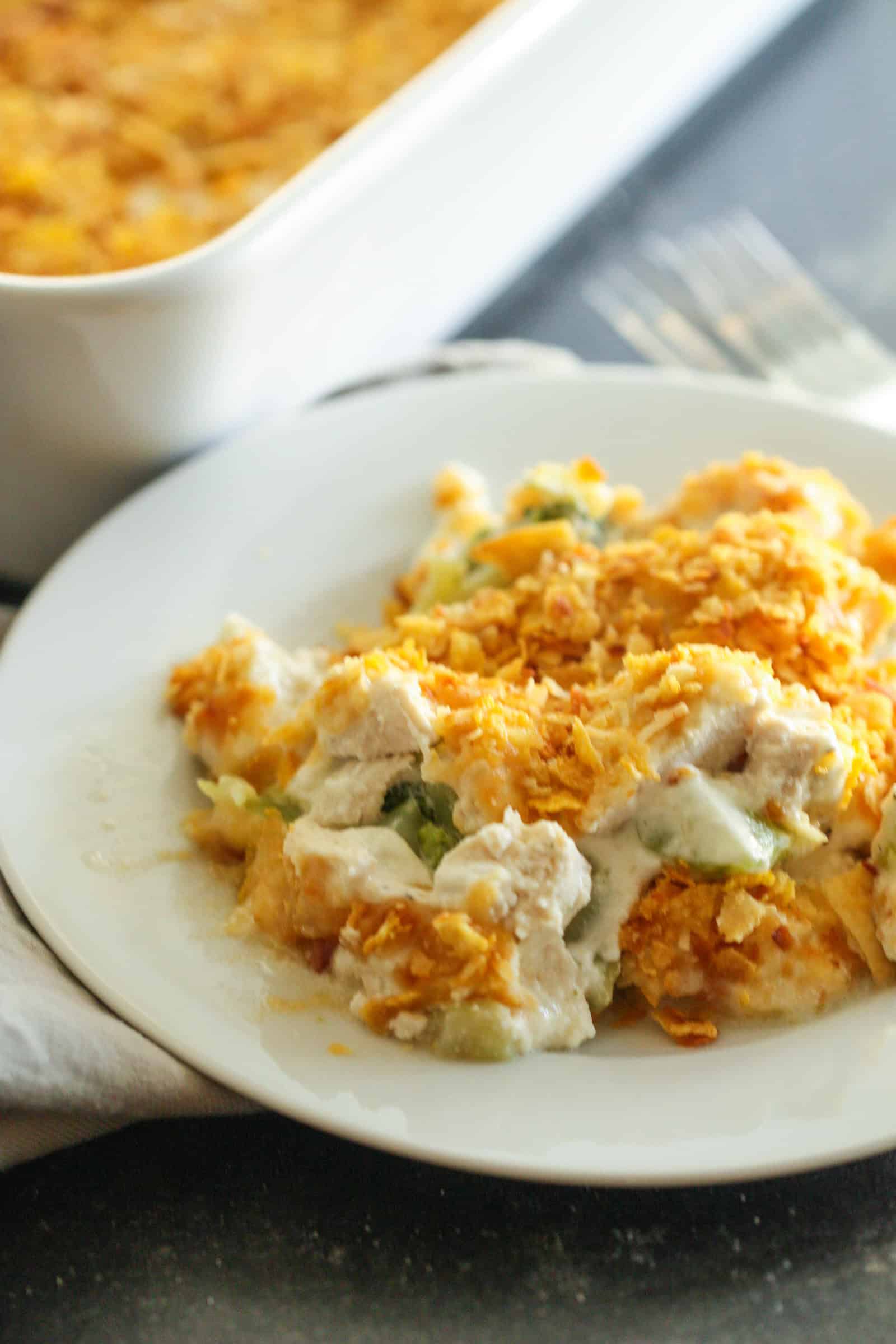 My family loves this Creamy Chicken Broccoli Casserole!
I threw this one into our dinner rotation and they loved it. Nothing beats being able to throw a casserole together in the morning then pop it in the oven before dinner.
This recipe was so easy and picky eater approved. It is creamy enough that you could serve it over pasta.
You could also serve it over rice or potatoes as well.
It's simple, quick, full of flavor, and only requires a few simple ingredients.
If you are needing a new and delicious dinner recipe, this is one I highly recommend trying.
We have another delicious recipe you will love. Be sure to try our Chicken Cordon Bleu Casserole. It's a family favorite.
Steps to make the perfect creamy chicken broccoli casserole:
I used steamed broccoli from a bag, found on the freezer aisle.
However, you can steam your own as well. I am just all about shortcuts, and the microwave steaming takes 5 minutes from start to finish.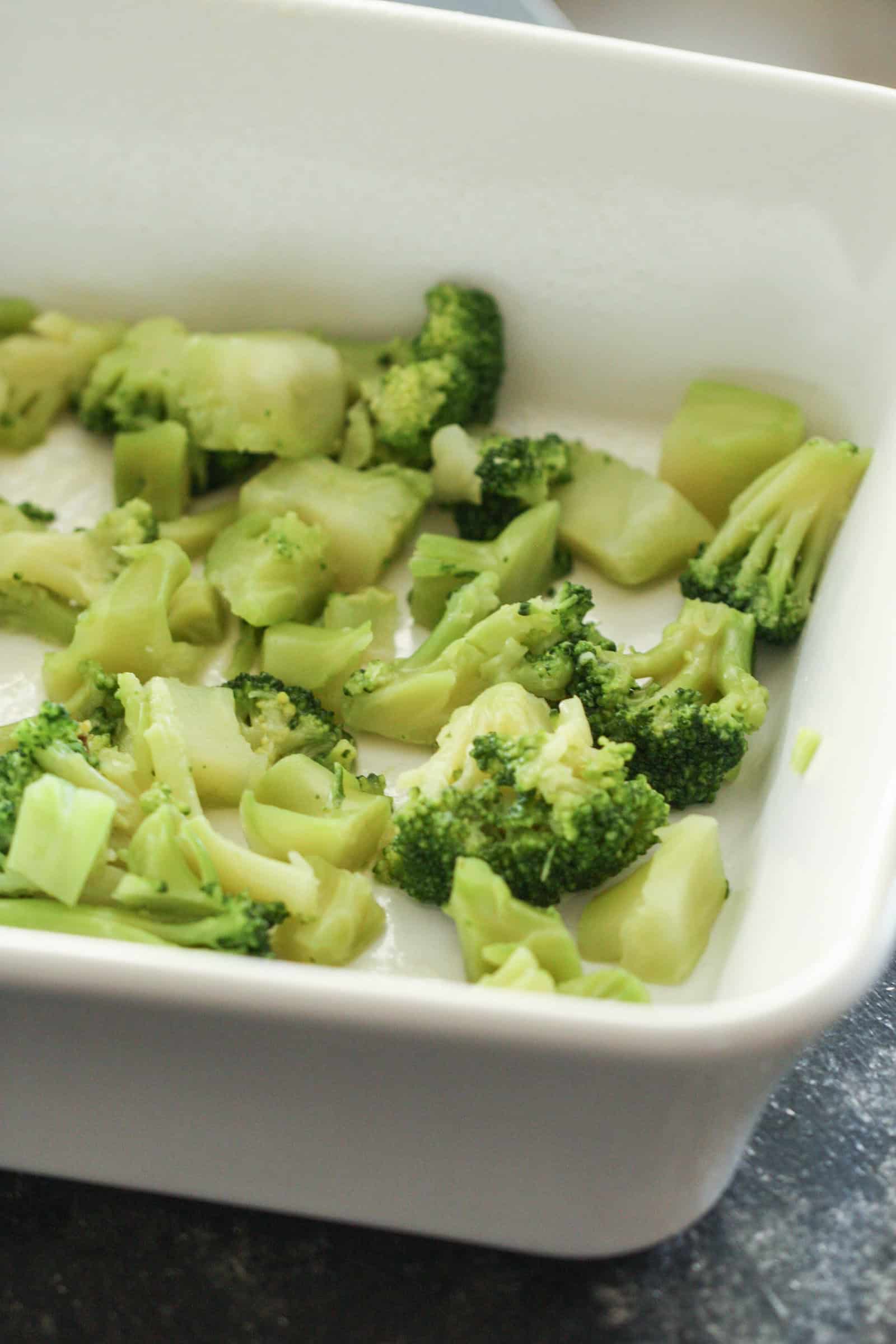 I boiled this chicken, but you could also use rotisserie chicken as well, for a short cut. Both work great. If you have any leftover grilled chicken, that is also a great option.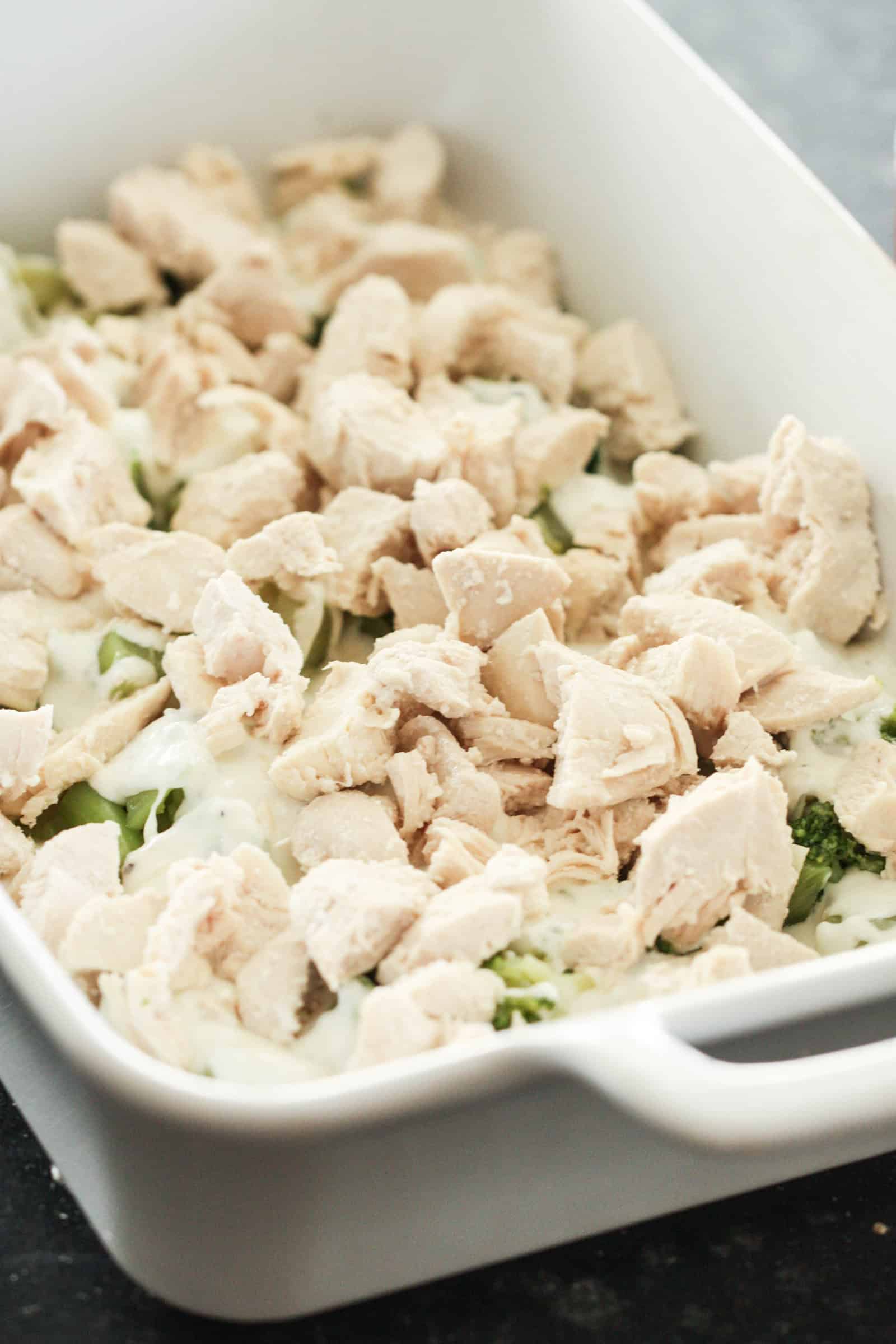 Add your sauce and layer on the crust topping. It is simple, delicious, and takes just minutes to throw together.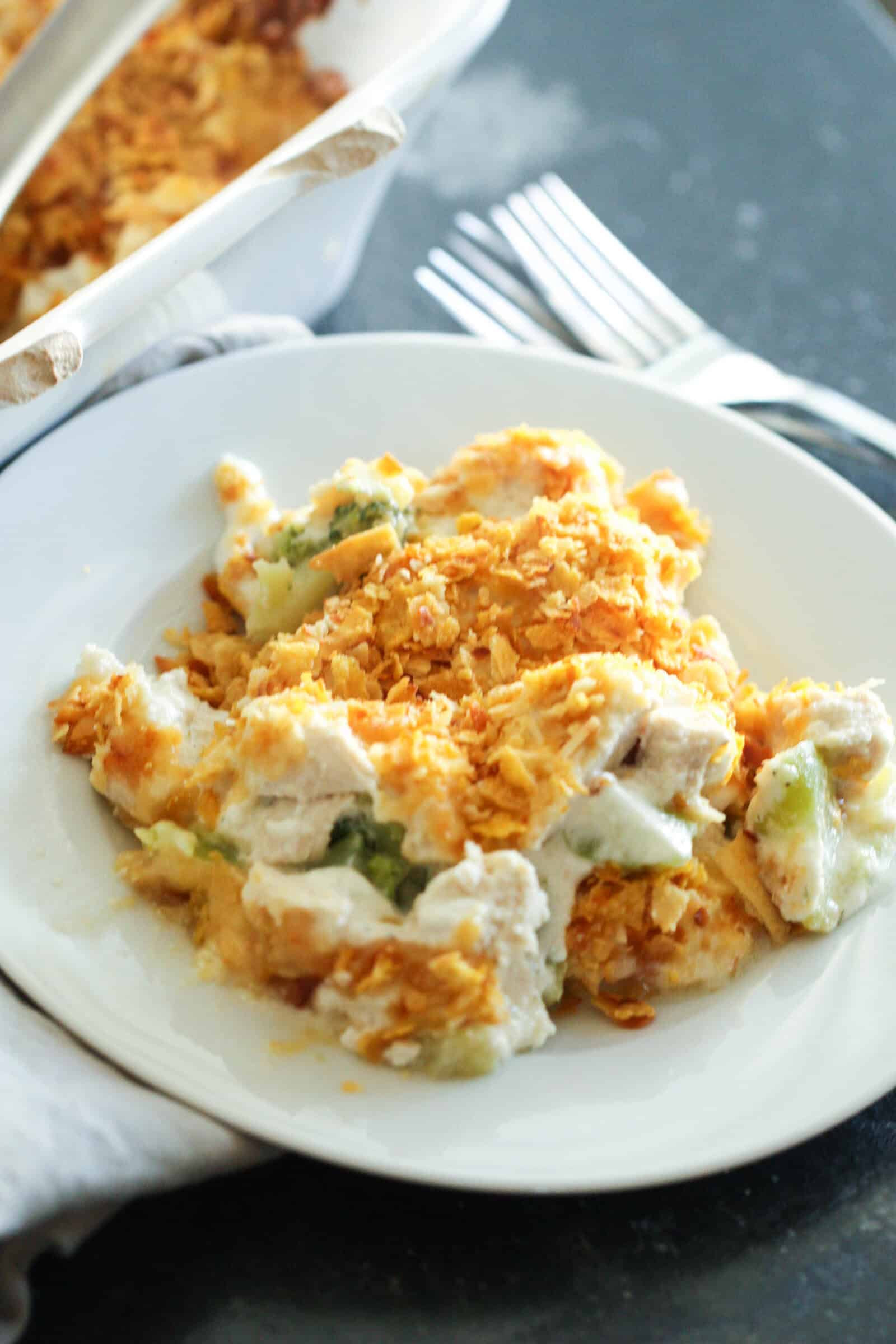 What could I replace the cream cheese in this Creamy Chicken Broccoli Casserole with?
This recipe calls for fat free cream cheese, however, if you still don't love the idea of it, you could easily switch it out for something else.
I recommend using plain Greek yogurt, instead. You could also do half the cream cheese, and half the plain Greek yogurt, as well.
The texture will be a little different, but it will still be delicious, and even more healthy, with plenty of protein.
What is the best way to prepare the cooked chicken, for this creamy broccoli chicken casserole?
This recipe calls for cooked chicken. I usually grill or boil my chicken, then shred or chop it up. I prefer to boil it, but if it is summer time, I usually prefer to use leftover grilled chicken, as it is one less step for me to do.
You could also use your Instant Pot to cook the chicken as well. I usually just boil my chicken, but any method of cooking it, would work great, depending on what you prefer.
If you do grill your chicken, you may want to use a more mild marinade without a ton of flavor, unless it is one that pairs nicely with cheese.