Chicken Pillows, Chicken Roll-Ups or Chicken Pockets - whatever you call these, they're a kid-friendly dinner favorite. Shredded chicken mixed with cream cheese, mushrooms, and diced onion all rolled up in a delicious, buttery crescent roll.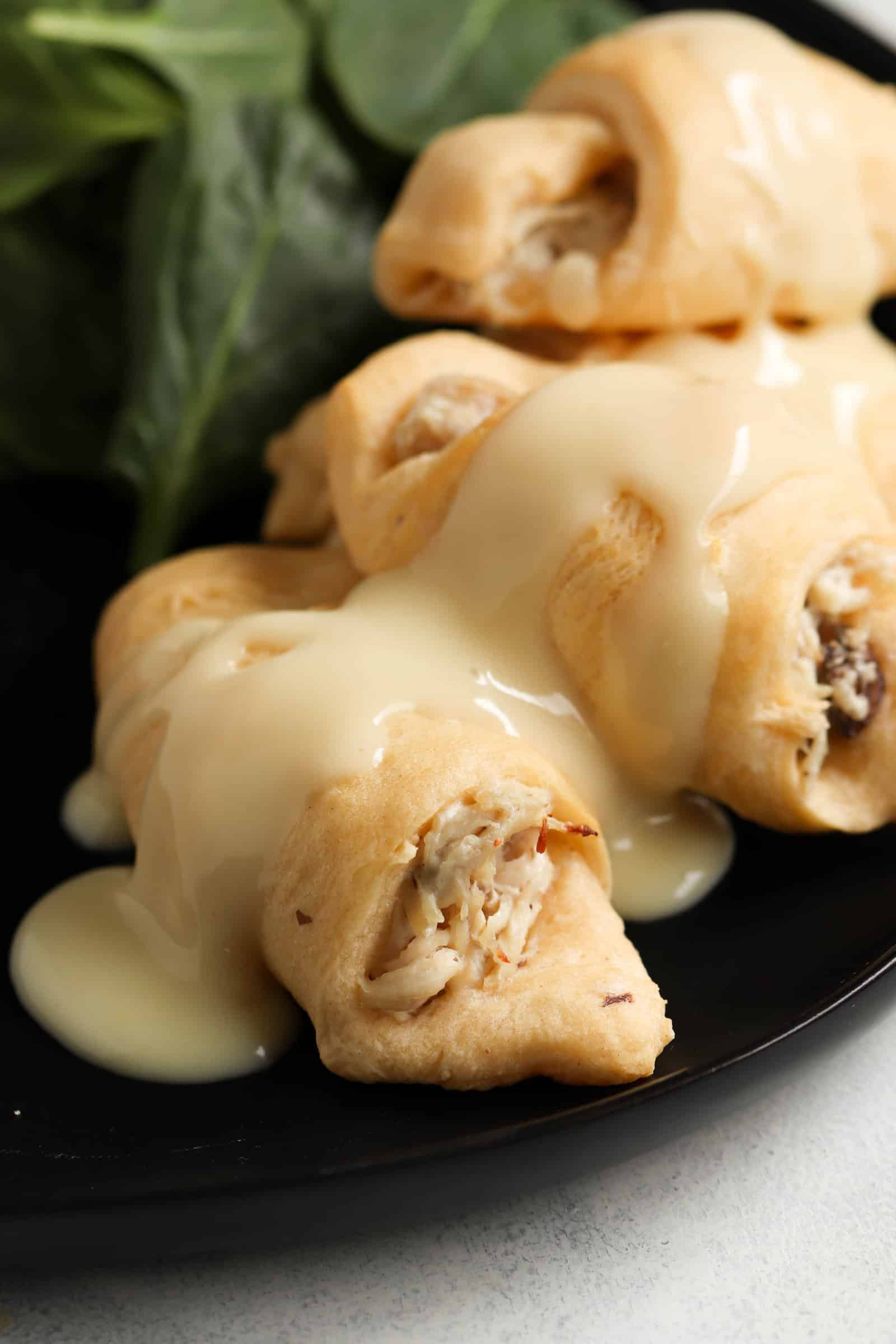 Our mom has been making these Chicken and Cream Cheese Roll-Ups on a black plate with gravy served on top for as long as we can remember. These were a staple at our house growing up, and they were always one of our favorites!
Whether you call them chicken pockets, chicken pillows, or chicken roll-ups, these cheesy, chicken rolls are perfect for little hands who always want to "dip" their food (anyone else's kids the same way?!).
We know that everyone has their favorite way of making this recipe, so here's ours.
If you love recipes that use crescent roll dough, be sure to check out our French Dip Crescents, Malibu Chicken Crescents, and our Pumpkin Cream Cheese Crescents!
5 Simple ingredients needed for these Chicken and Cream Cheese Roll-Ups!
One of the best things about this recipe? You only need 5 common ingredients to throw it together.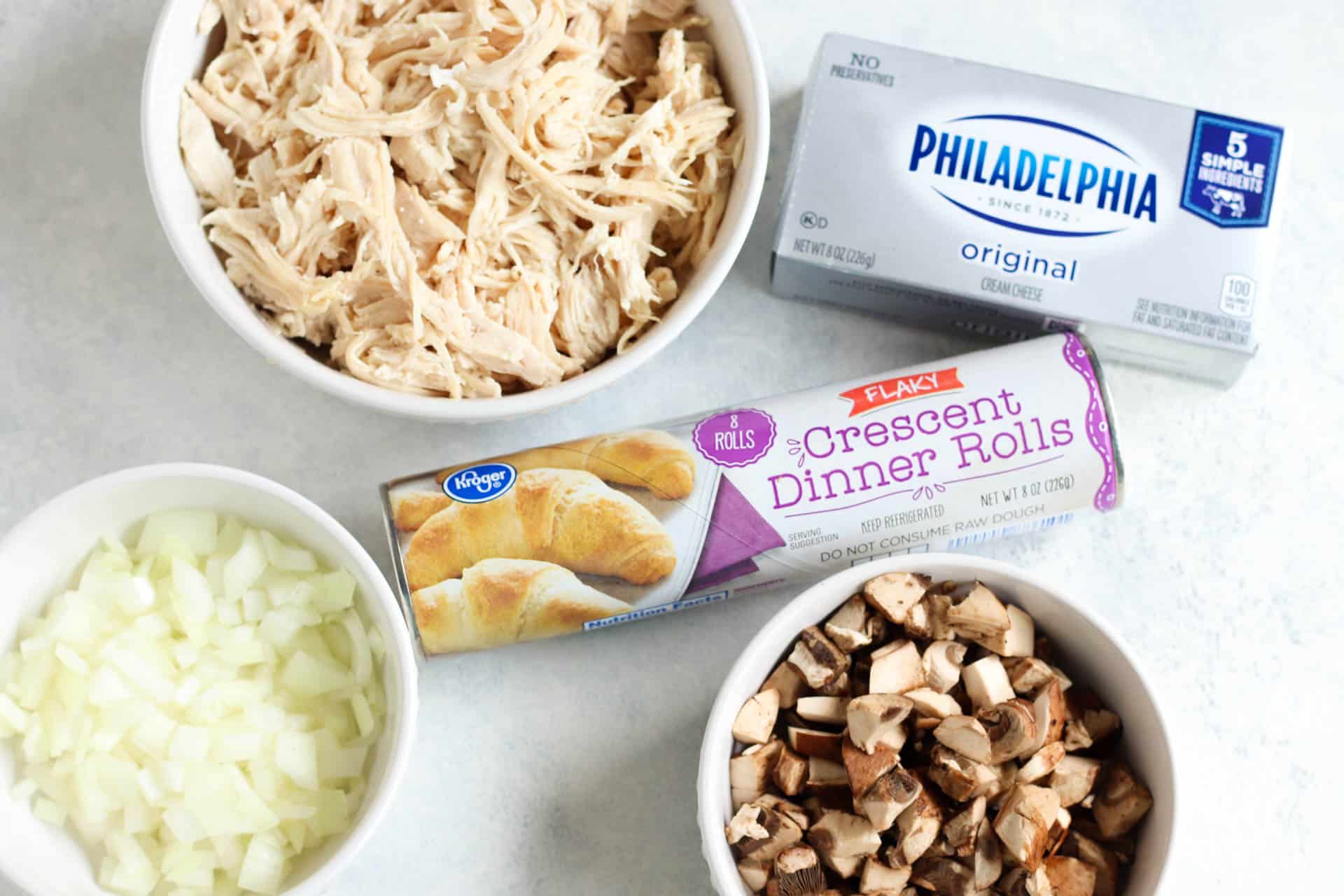 Cubed or shredded chicken. You can use rotisserie chicken, pre-cooked chicken, or quickly boil some chicken and chop or shred it.
Refrigerated crescent rolls. You could also use thawed Rhodes Roll dough in a pinch.
Cream cheese. Any kind will do for this recipe, including low-fat or non-fat.
Chopped onion. This is definitely optional. If you have littles that won't eat onions, feel free to omit these or substitute them for a 1/2 teaspoon of onion powder.
Mushrooms. Growing up, our mom always used a small can of mushrooms. When I make them now, I like to use fresh mushrooms diced really small (so my kids will eat them!).