Sometimes dinner can get boring. Making the same things over and over again. With 27 of the best healthy chicken dinner recipes from our site, you'll have more than enough to keep dinner exciting!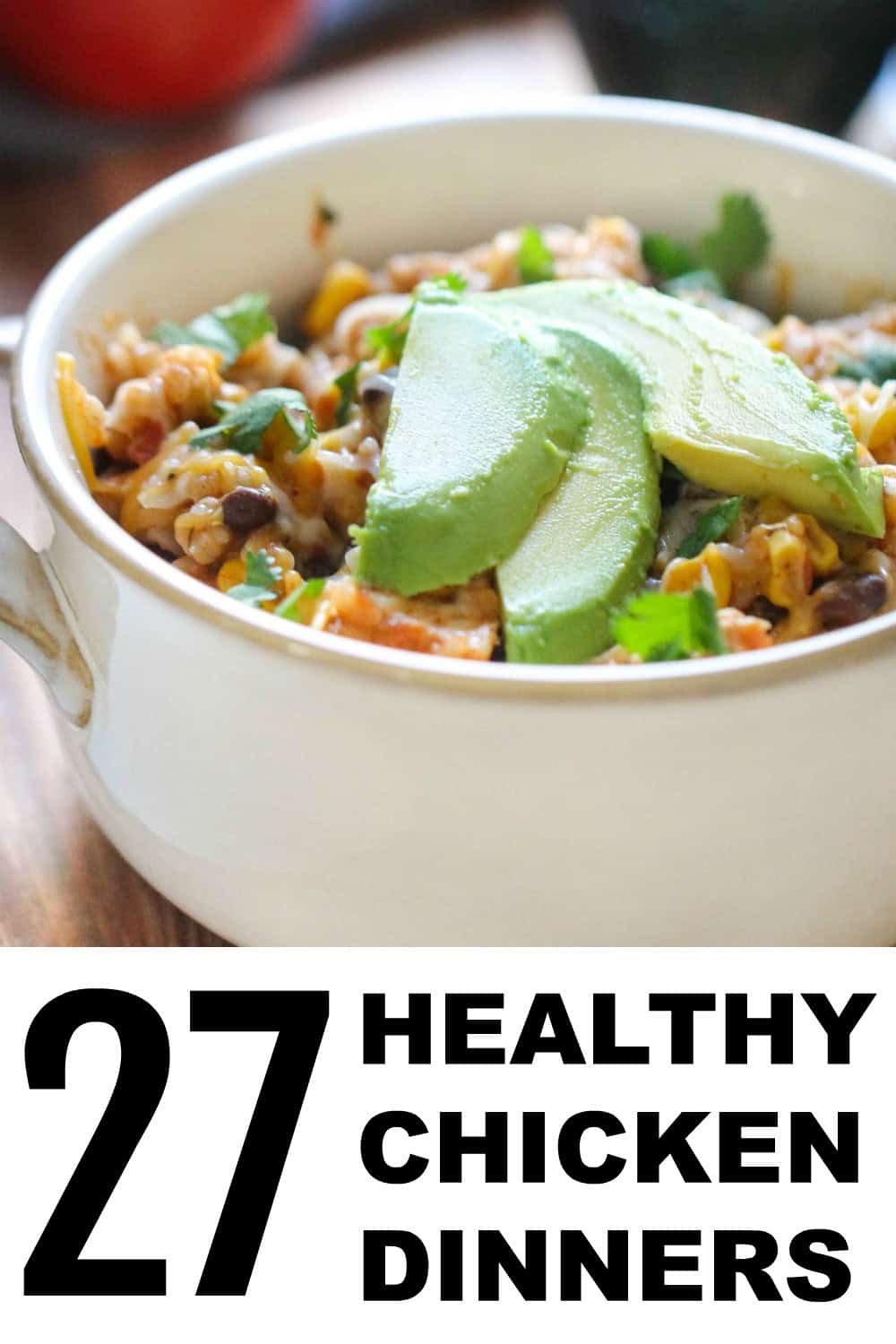 The BEST healthy chicken dinner recipes to make meal planning SO easy!
Trying to decide what meals to make for dinner each week, month after month, can get really tiring.
Looking all over Pinterest for the best healthy recipes ideas, yet that are family dinner recipes that everyone will like can be extremely exhausting!
So, we figured we'd help you out and put a lots of our favorites all in one spot.
We have pulled together our popular chicken dinner recipes that are healthy and easy enough that you can make them even on those busy weekday nights.
Rather than looking at so many different blogs and websites, just save this one to your favorites and pull it up when you're making your shopping list.
CAN YOU SUBSTITUTE CHICKEN THIGHS FOR BREASTS?
You most definitely can substitute chicken thighs for chicken breasts. However, there are a few things you will want to take into consideration when you are swapping them out.
MOISTURE

Chicken breasts tend to dry out faster than chicken thighs. Since the chicken thighs have the bone still in them, the bone will be able to provide added flavor and juices. Whereas the breast does not have that since it is boneless, if the chicken gets overcooked then it will be dry.
2. COOK TIME
You will want to reduce the cooking time by about 5-10 minutes for the chicken breasts to avoid overcooking the meat. However, you do need to be careful and make sure that the chicken gets to at least 165 degrees Fahrenheit at its thickest part to make sure it has been cooked all the way through. You might want to consider using a meat thermometer to avoid undercooking the chicken.
3. NUTRITION
While chicken thighs and chicken breasts both come from a chicken (obviously haha), they do not provide the same amount of nutrition. Chicken breasts are a leaner part of the chicken so they have higher protein content and less fat content.
I am definitely on board with having more protein always, but just know that the lower fat content can have an effect on changing the flavor development of the dish as well. You can find out even more about the nutritional aspect of each from the article about chicken breast versus chicken thighs by My Fearless Kitchen.
What to serve with a healthy CHICKEN dinner?
Chicken is one of those entries that pairs nicely with so many different sides. Which actually makes chicken a great choice for dinner. Being able to switch up the sides you prepare along with the chicken can also help break up the meals in the week and adds some variety.
Here are a few of our favorite side dishes for you to try and prepare with your next chicken dinner:
Salads:
Potatoes:
Vegetables:
Rolls/Bread:
onto our favorite 27 healthy chicken dinner recipes:
This Grilled Blackened Chicken with Pineapple Salsa is so fresh and light. It is the perfect barbecue dish. We make this all year round. The best part of this recipe is the fresh pineapple salsa. It goes with chips, chicken, and just about any other meat.

A little spice and creamy sauce is always a delicious combo! With our roasted red pepper chicken bake, you get all of those amazing flavors from the peppers, cream cheese, and mozzarella.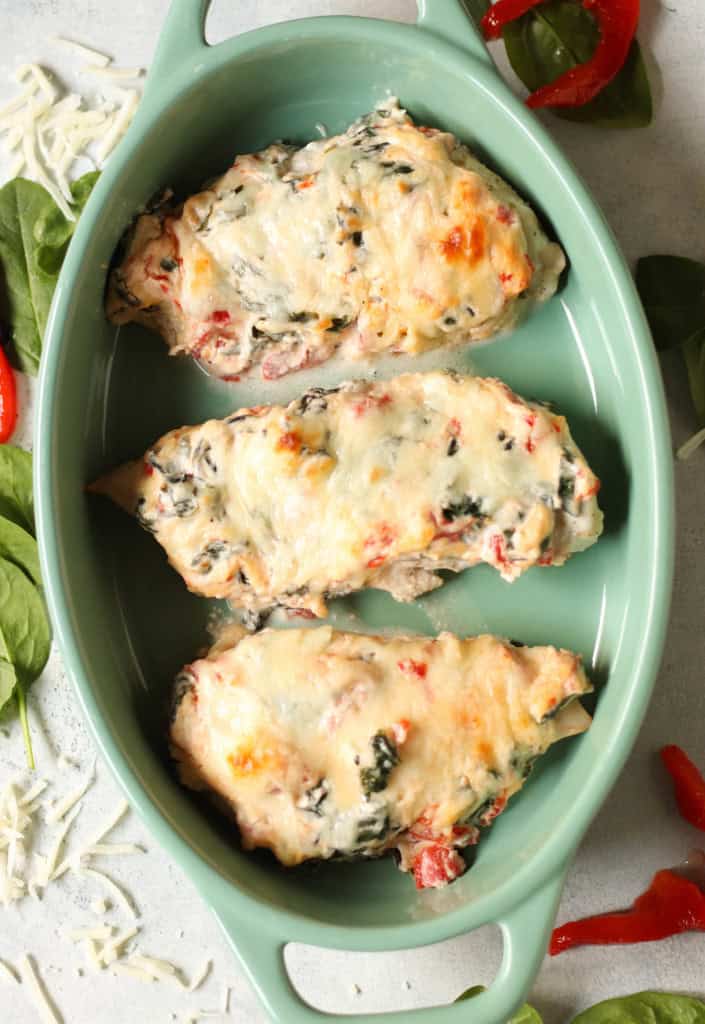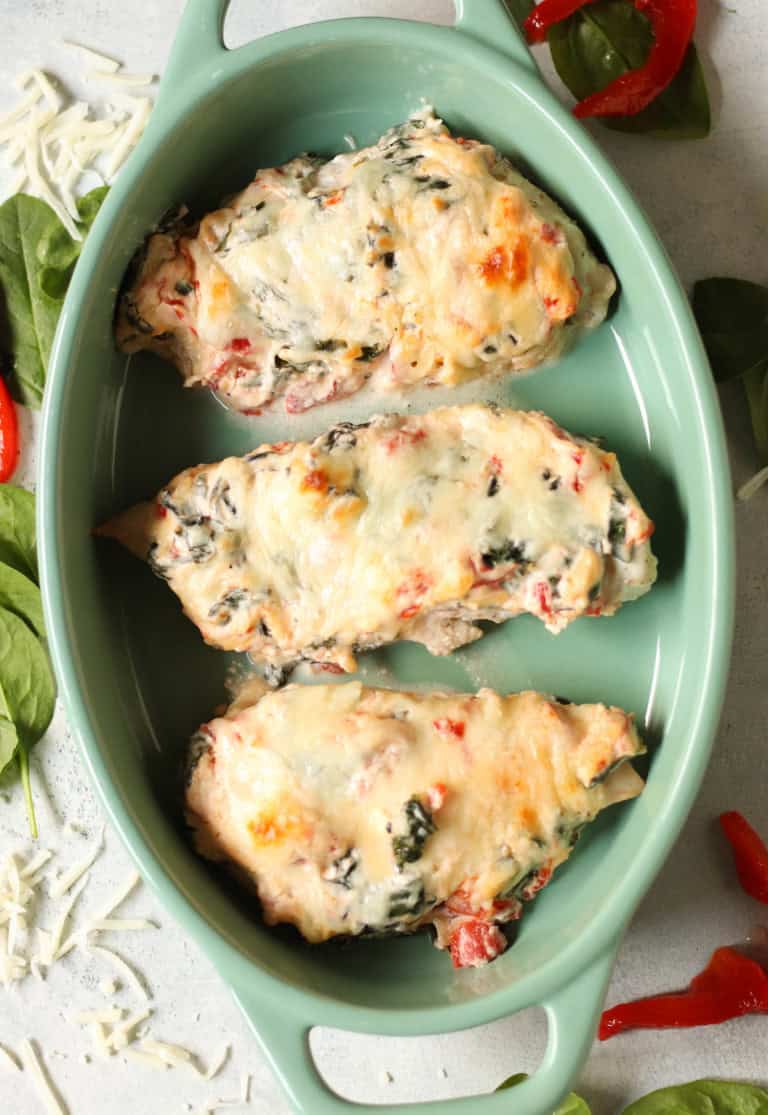 Pineapple Chicken Salad Pitas are my new go to lunch. They are so easy to make, and are full of flavor. They are light, yet filling, and only require a few ingredients. They come together in a matter of minutes and taste amazing.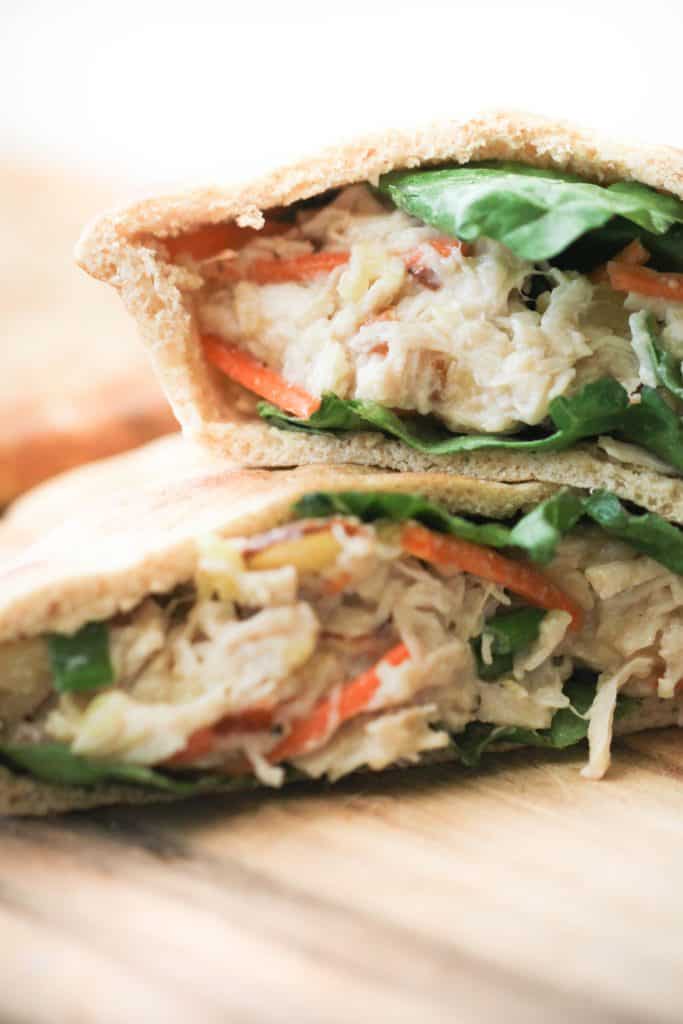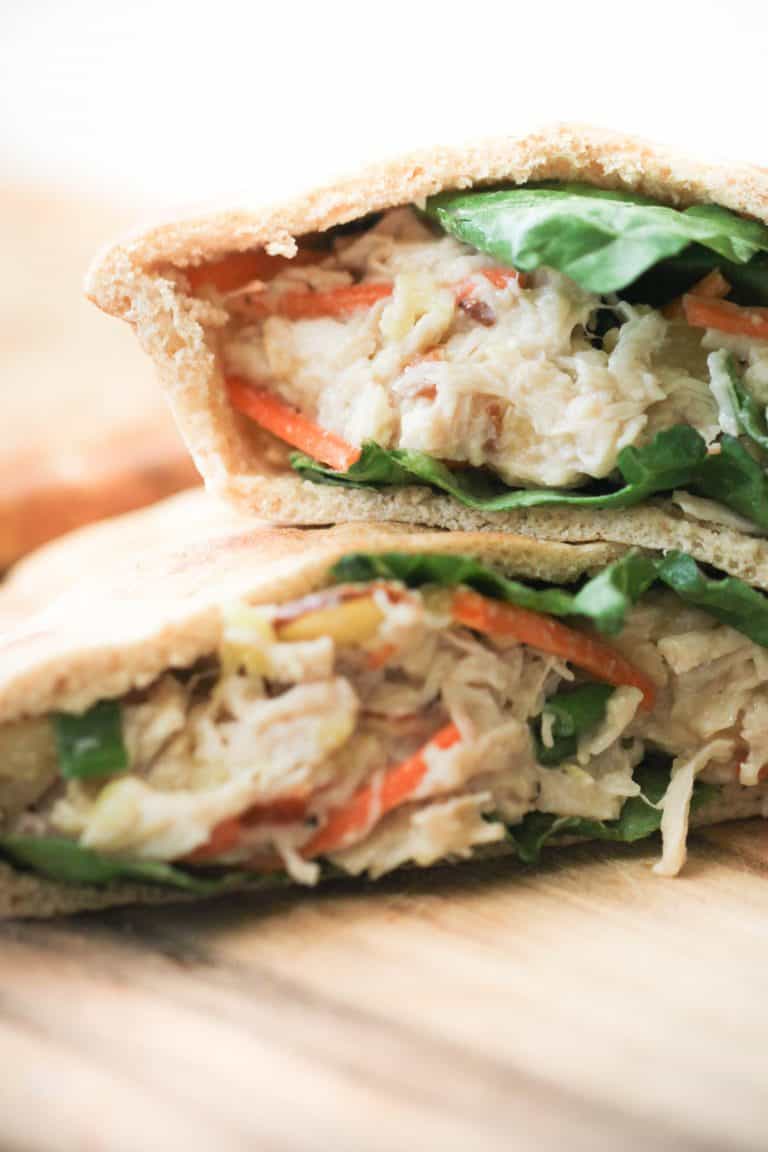 This is probably the easiest meal I have ever made.  This chicken would also be amazing on tacos, nachos, quesadillas or just about anything!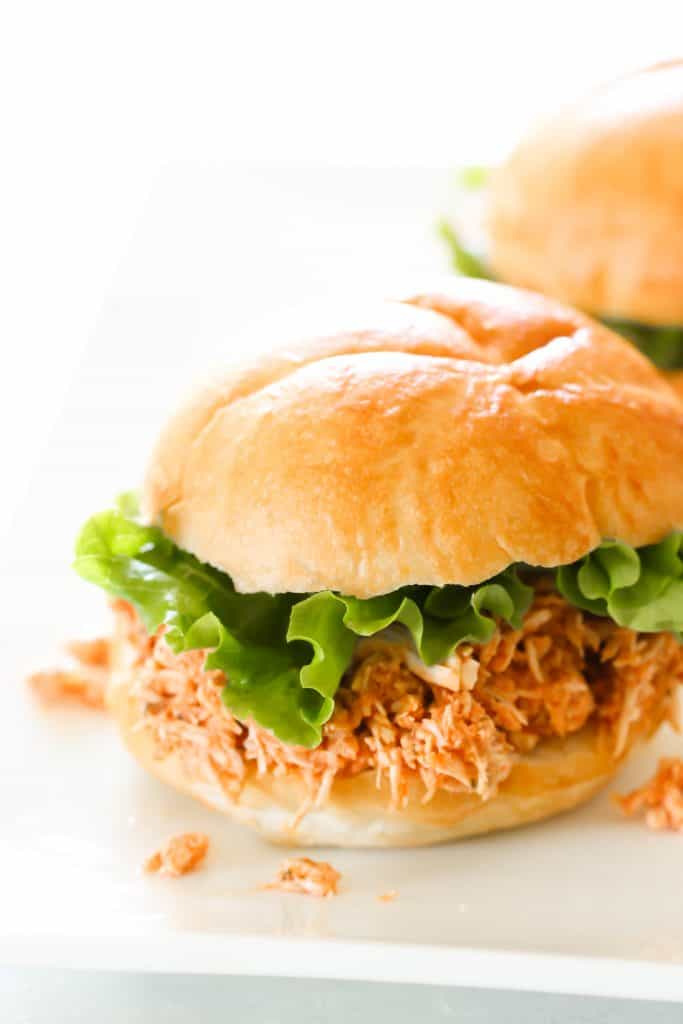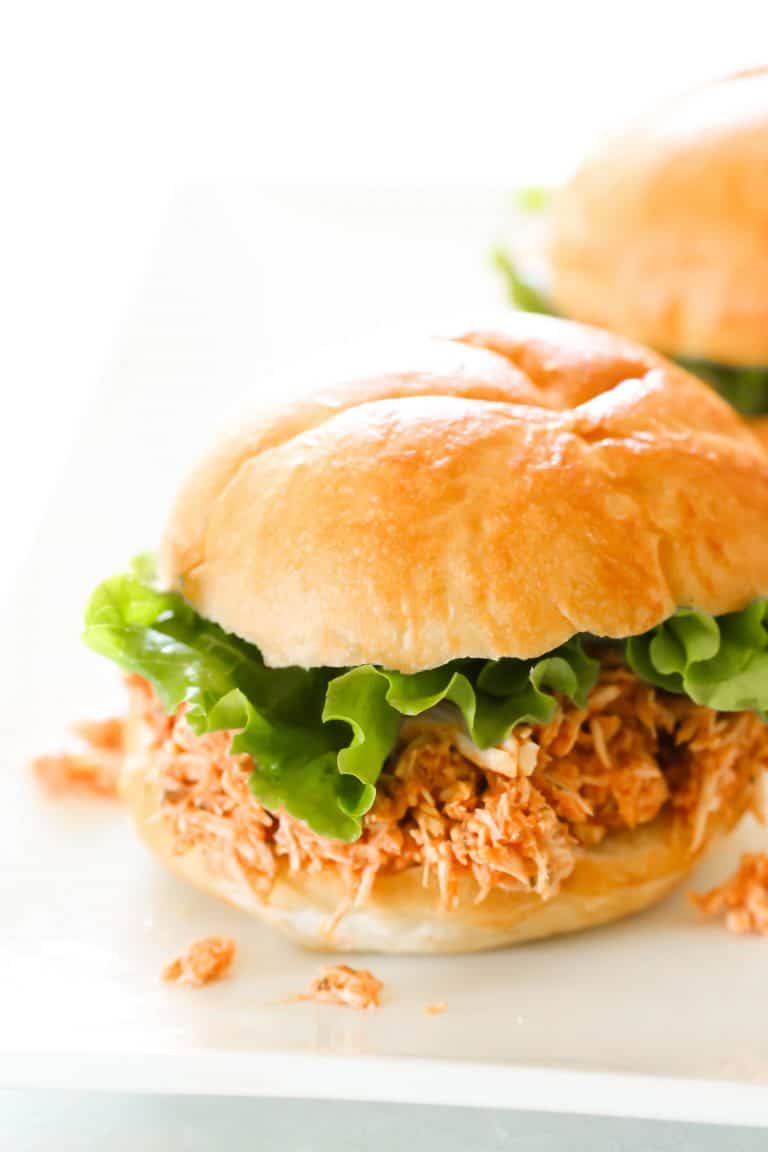 Teriyaki and garlic flavor this slow cooker chicken teriyaki bowls recipe beautifully. Throw it together in a few minutes and enjoy for an easy dinner! Such a quick and healthy chicken dinner recipe.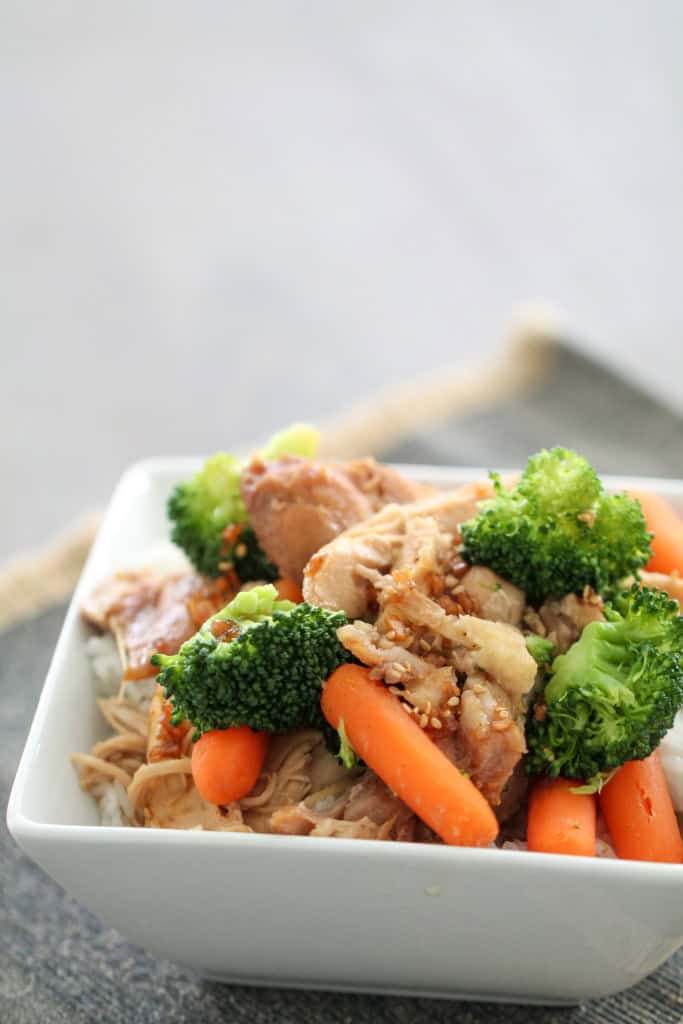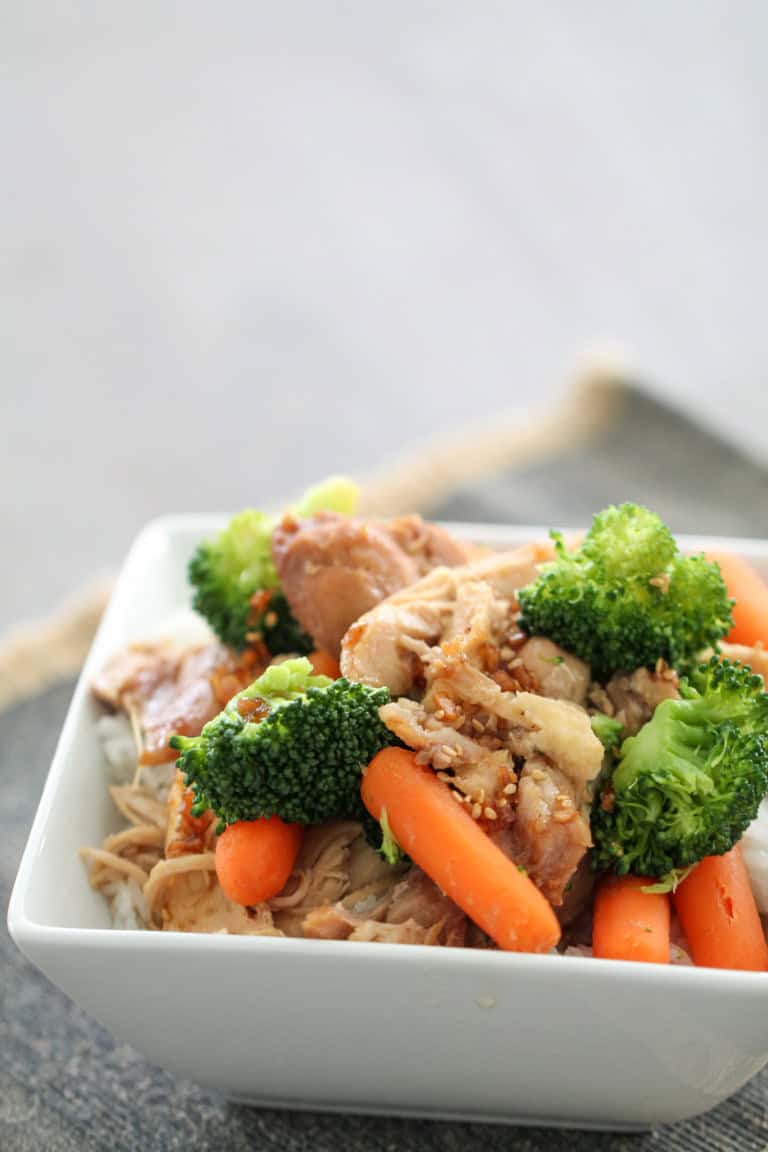 The pineapple juice and all the other amazing spices mixed together make a sweet and tangy flavor you won't forget! This grilled Huli Huli chicken recipe is one of the most popular recipes on our blog.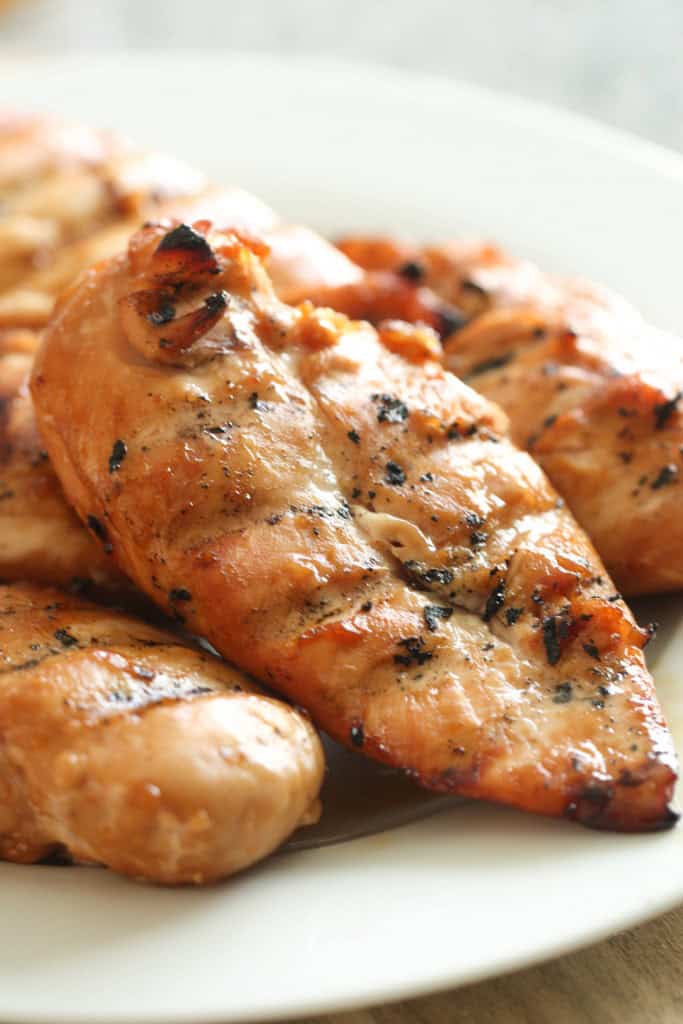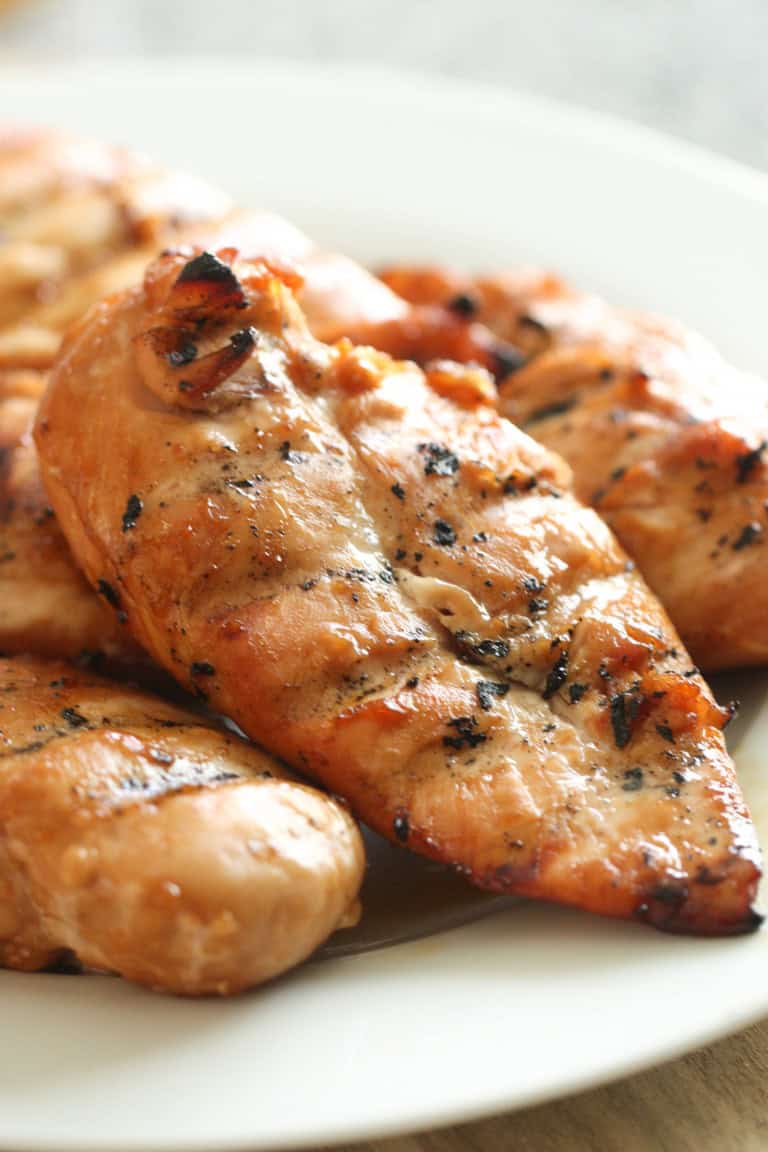 Get dinner in the slow cooker in a matter of minutes. You're just 8 cans away from a delicious Taco Soup dinner for your whole family! One of the simplest meals you'll make this month, this Taco Soup in the slow cooker is a crowd pleaser – guaranteed.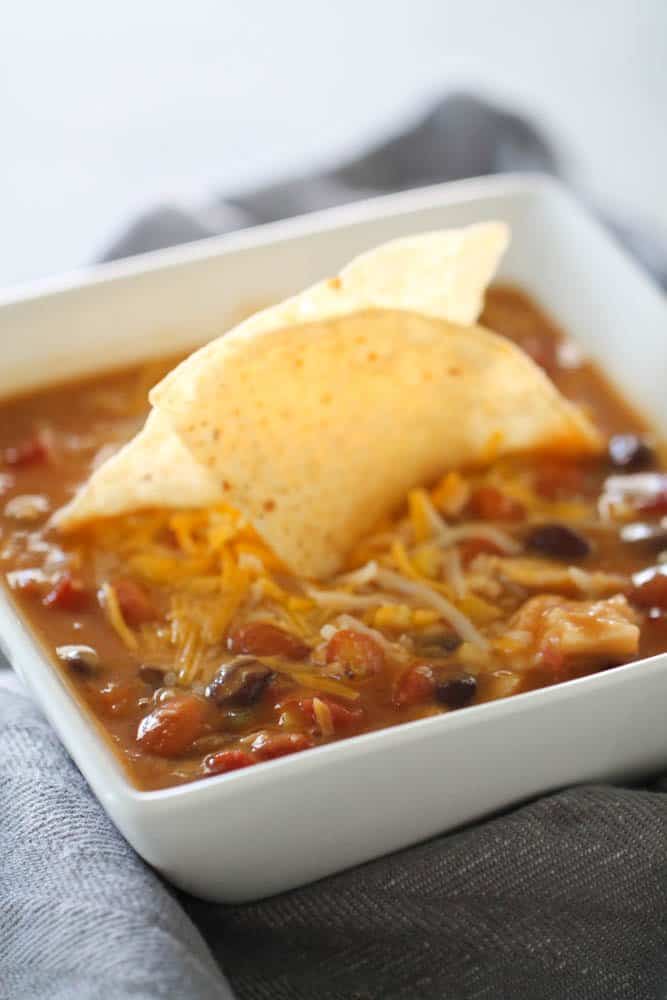 If you're looking for a meal that is filling and tasty, try these Spicy Instant Pot Chicken and Rice Bowls. The Instant Pot makes a tender, flavorful chicken that will have people coming back for more. One of our favorite healthy chicken dinner recipes.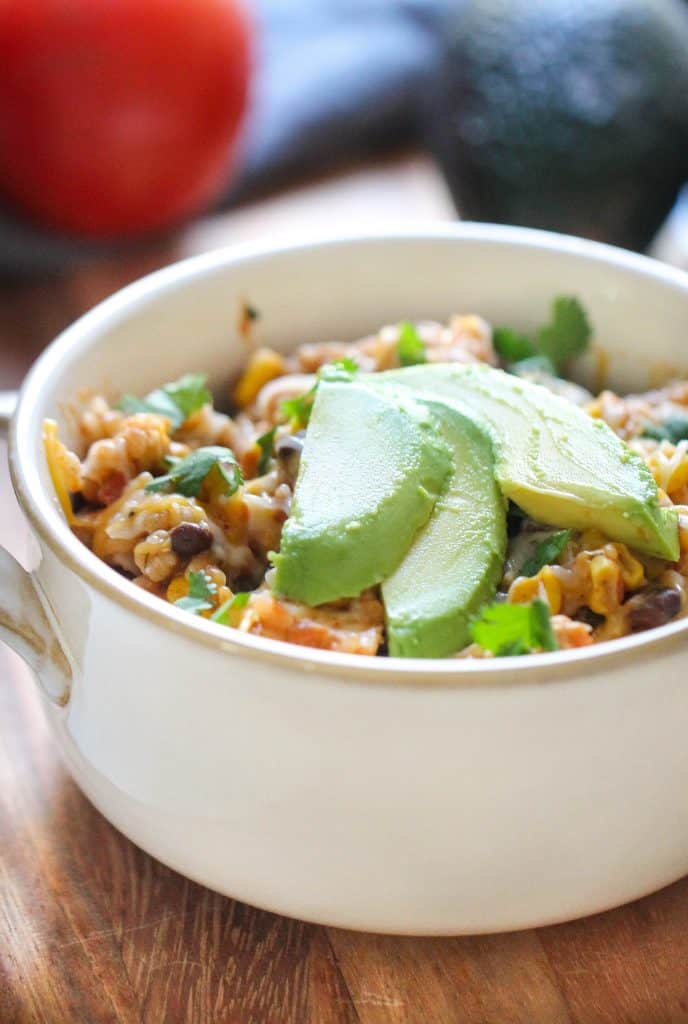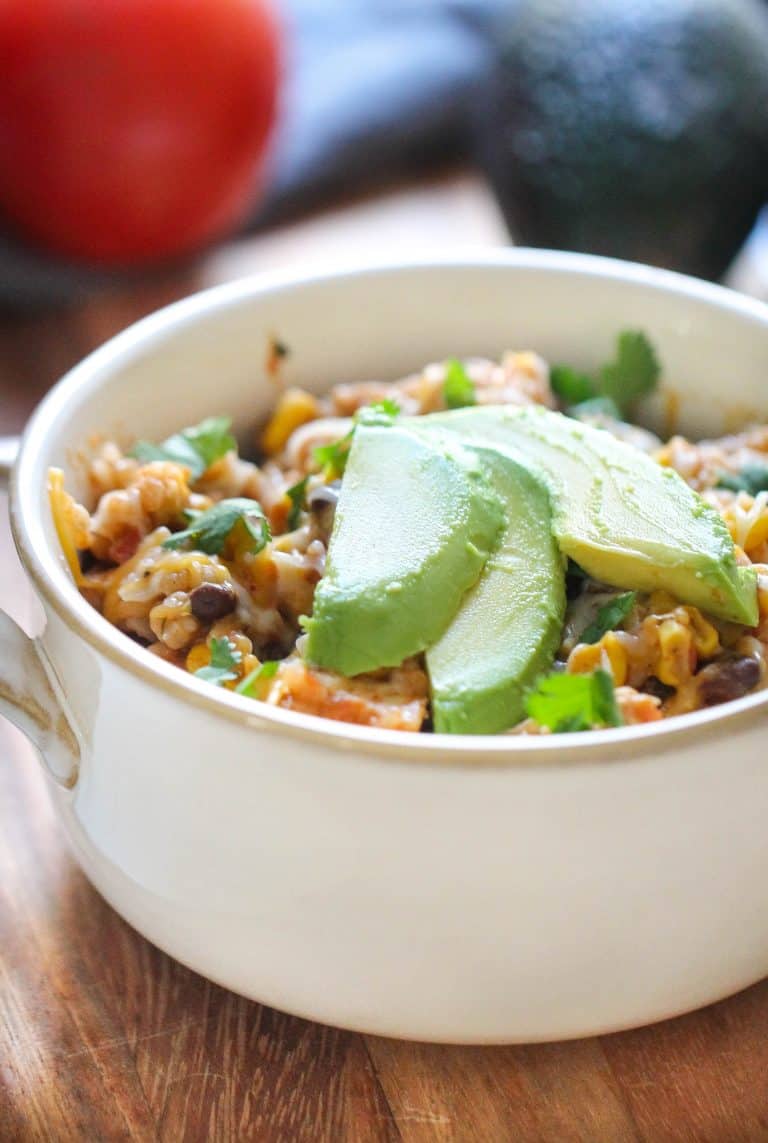 This Korean BBQ Chicken and Broccoli is so easy to make and full of flavor. It's one of the only dishes where my kids will gladly eat vegetables, because they taste so yummy in this recipe.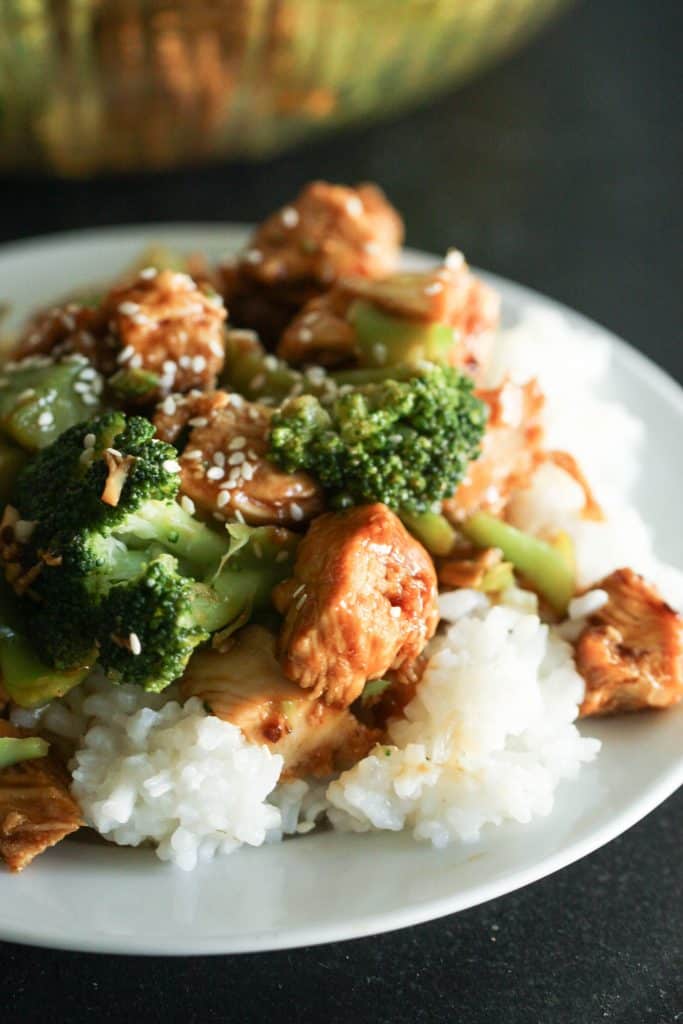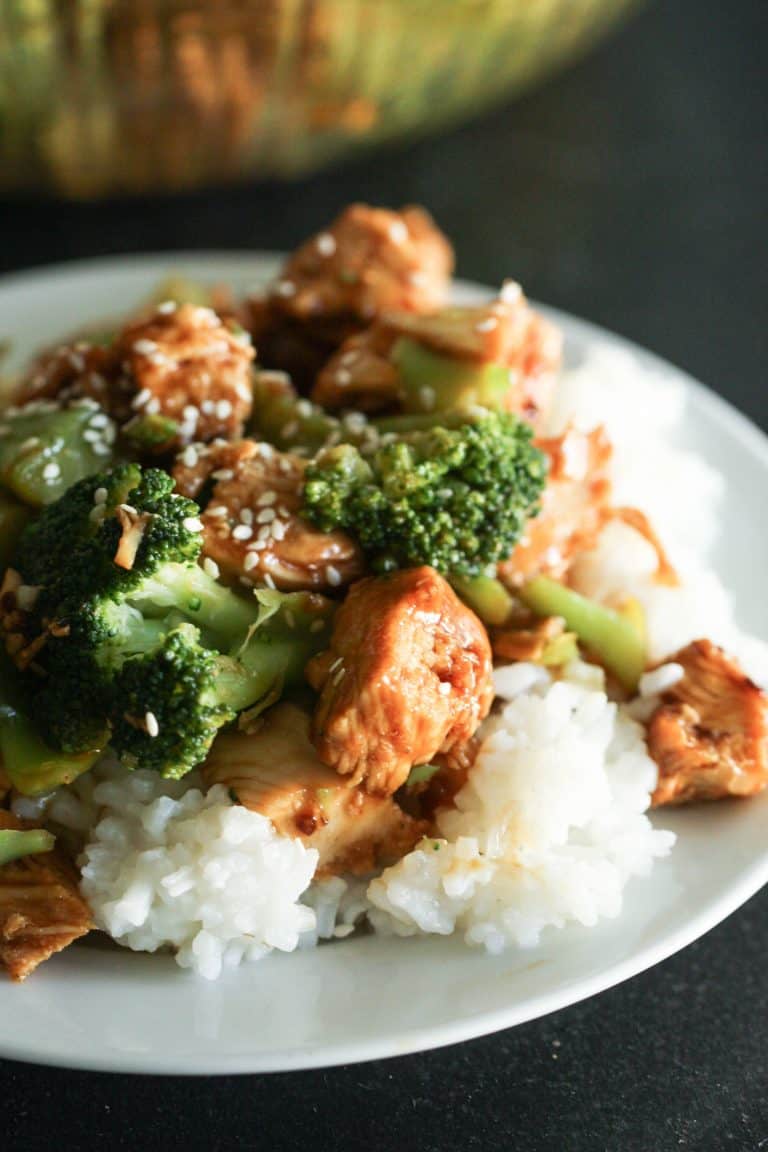 I love this for lunch or dinner! It's delicious plain or on pita bread. You will love it.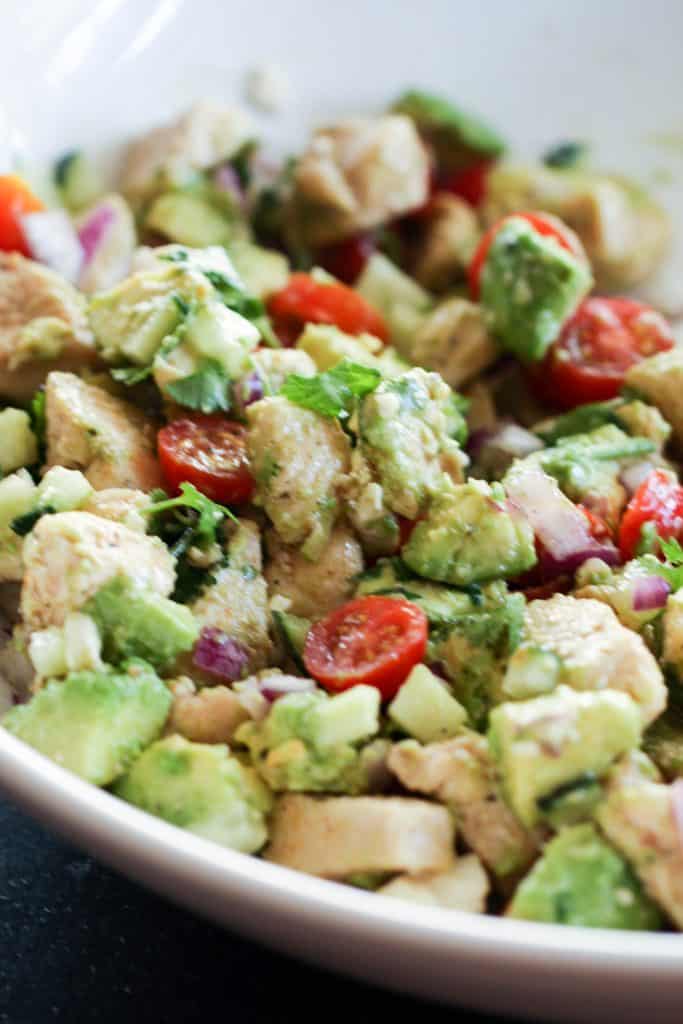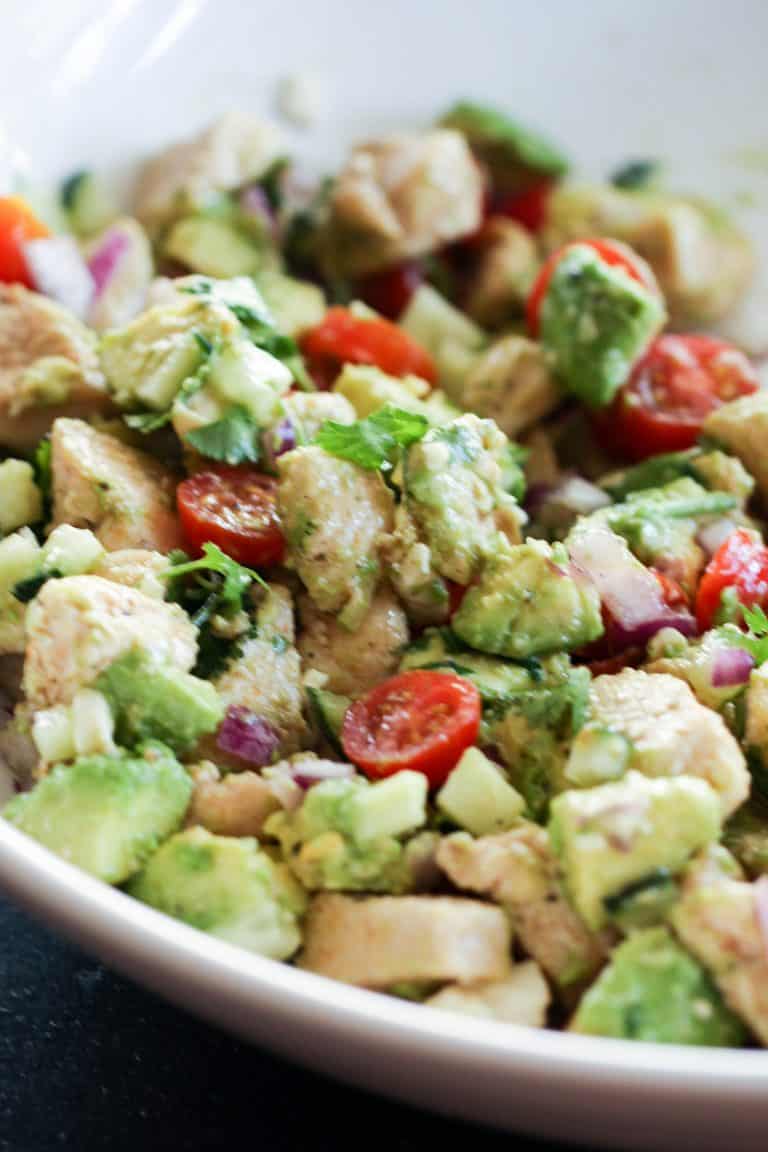 This creamy King Ranch Soup is loaded with chicken, tomatoes, bell peppers, onions, jalapenos, and CHEESE – no canned condensed cream soups in sight! Let it simmer all day in your slow cooker for a flavorful meal that comes together in minutes.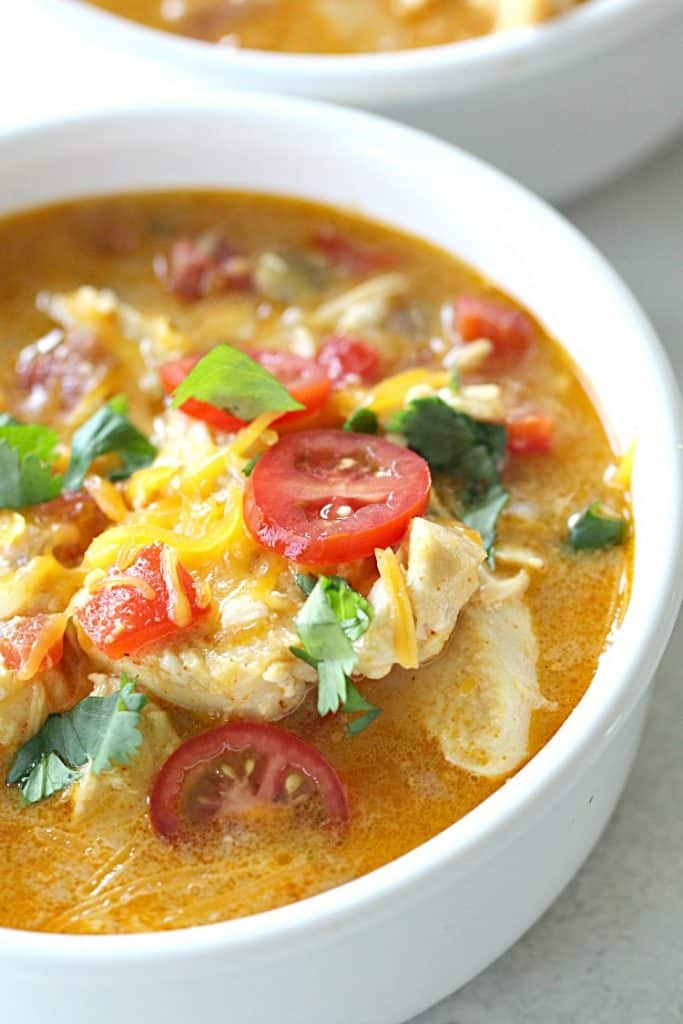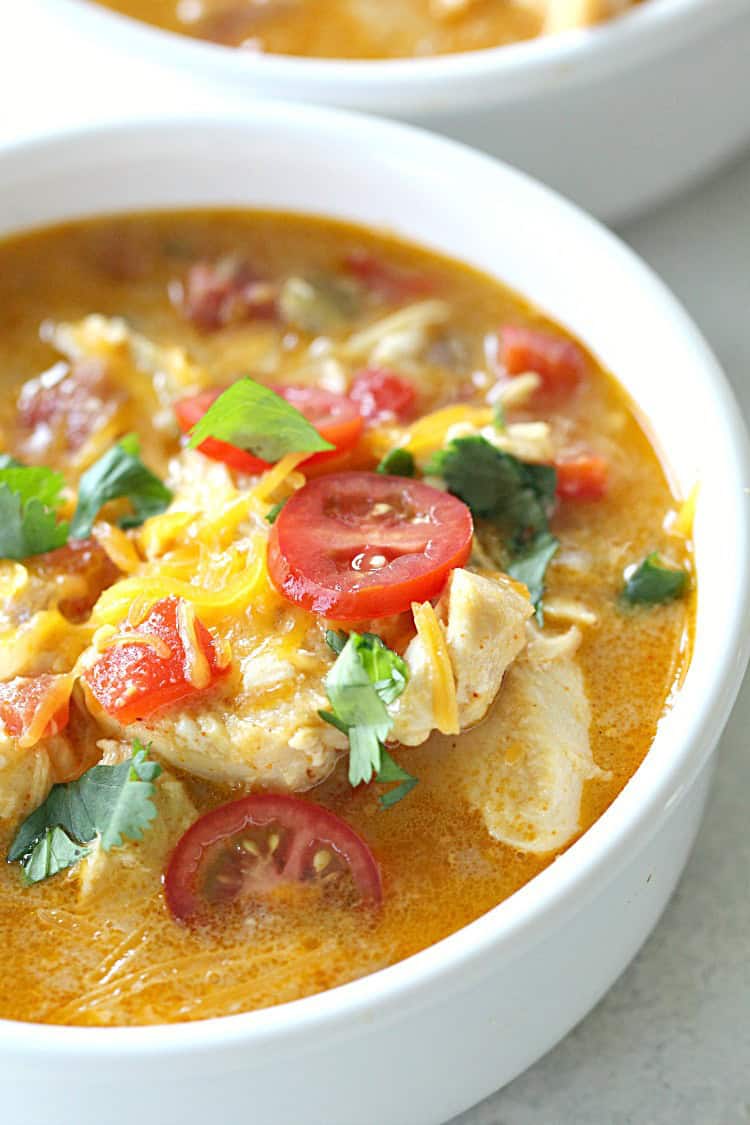 Another one pan meal to get you out of the kitchen faster! Quicker prep time and super speedy clean up. Our One Pan Baked Fajitas taste as good as they sound!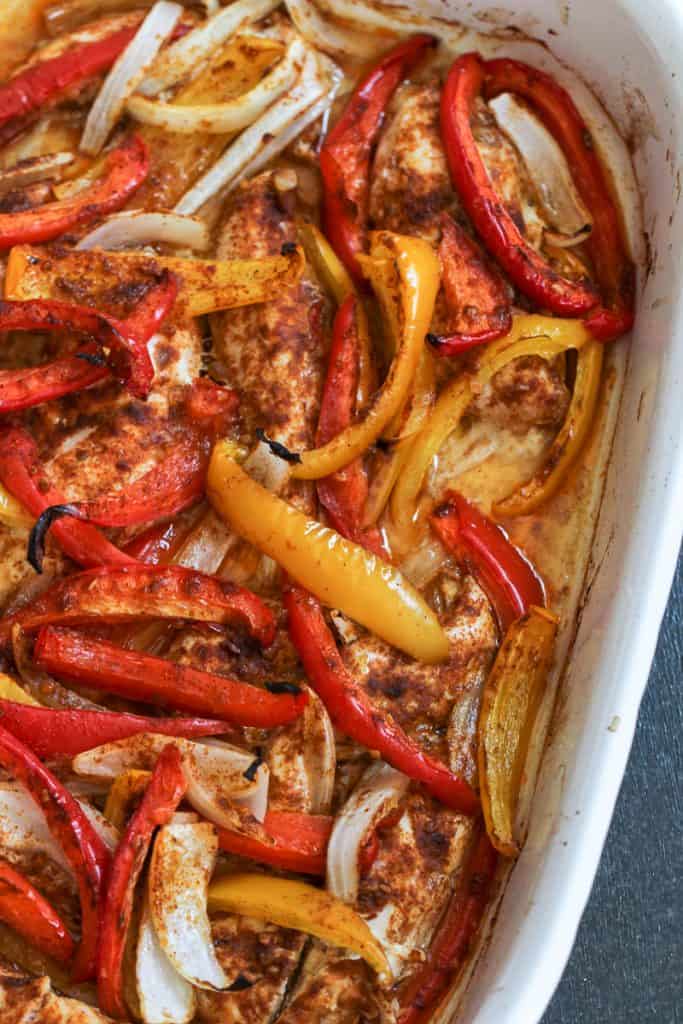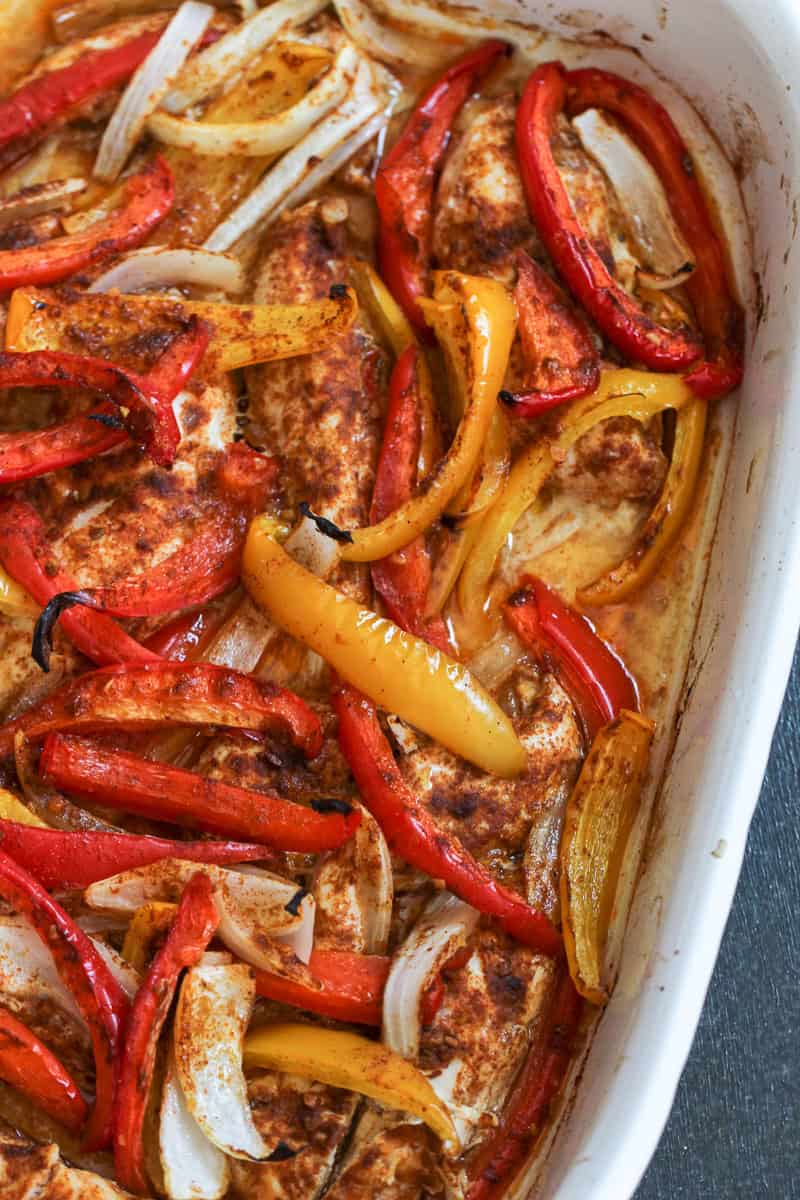 This Grilled Taco Chicken is a delicious, tender chicken breast finished on the grill. It's perfect for tacos, salads, or burrito bowls.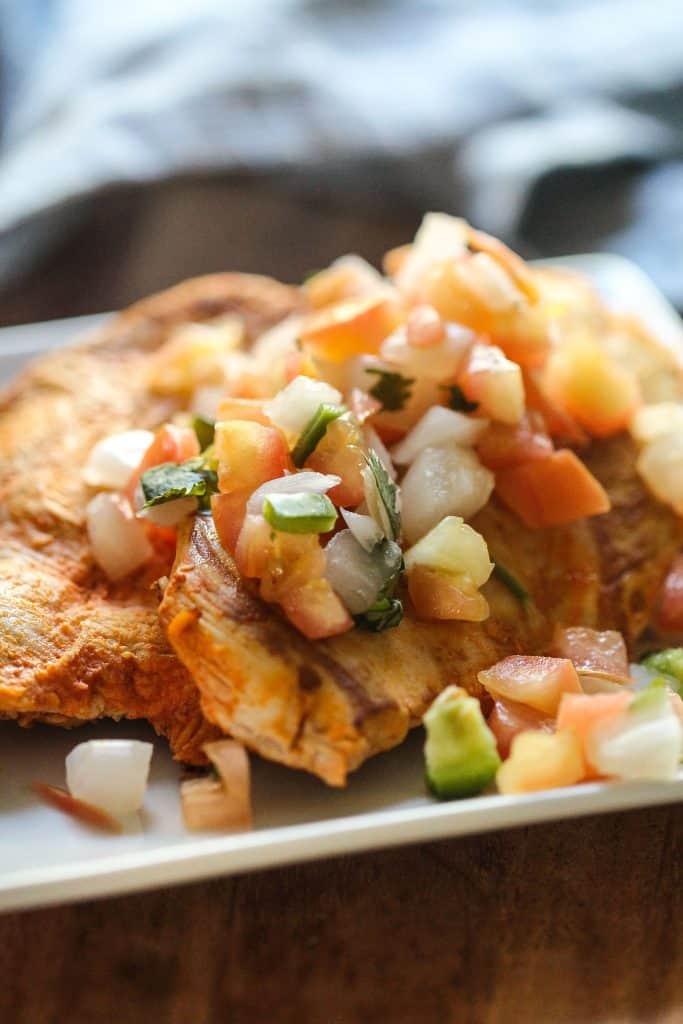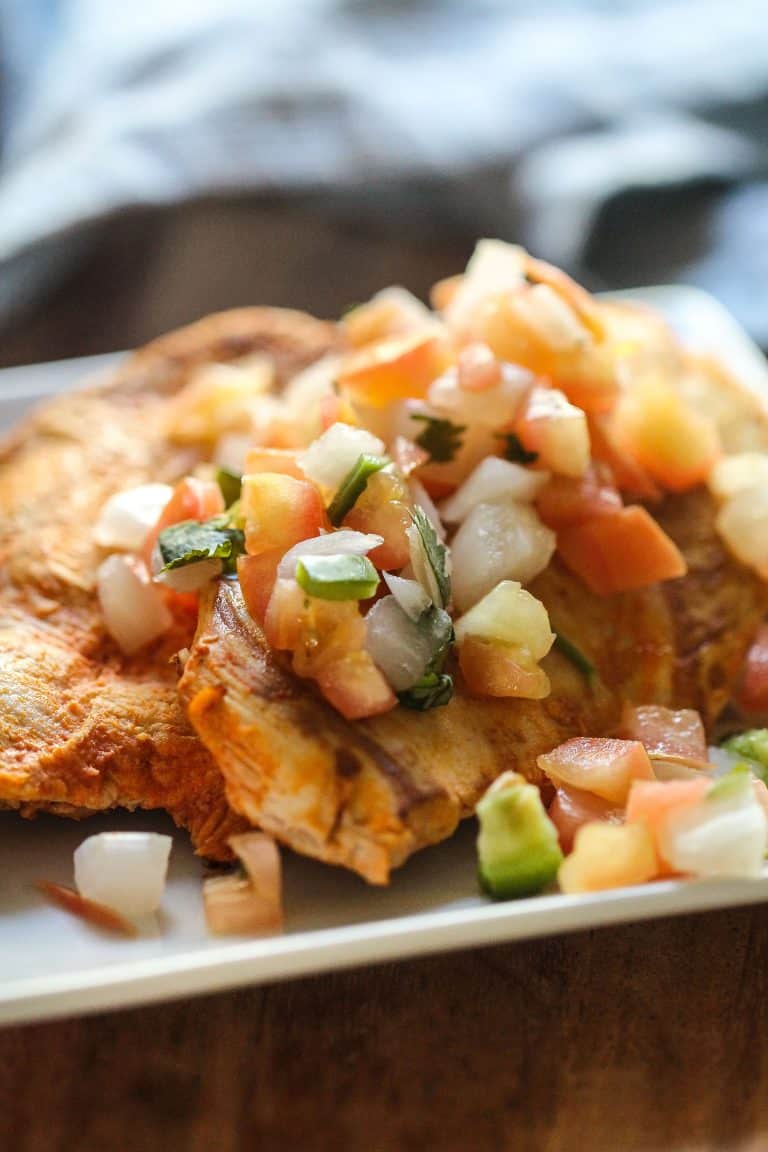 These Grilled Island Chicken Kabobs are so simple to throw together and taste delicious with the onion, pepper, and pineapple flavors.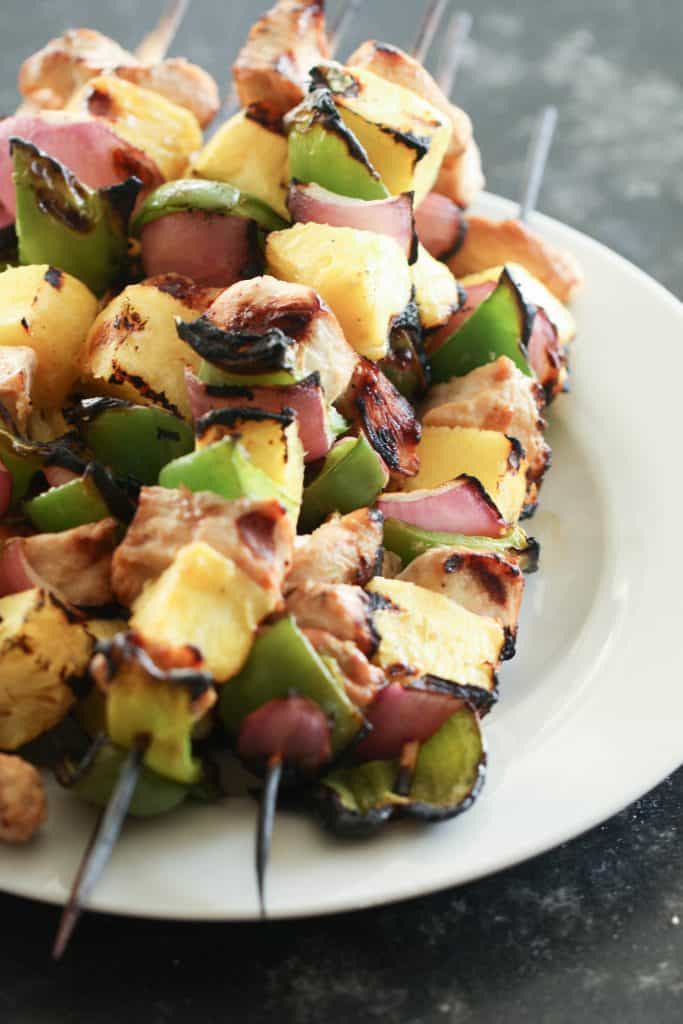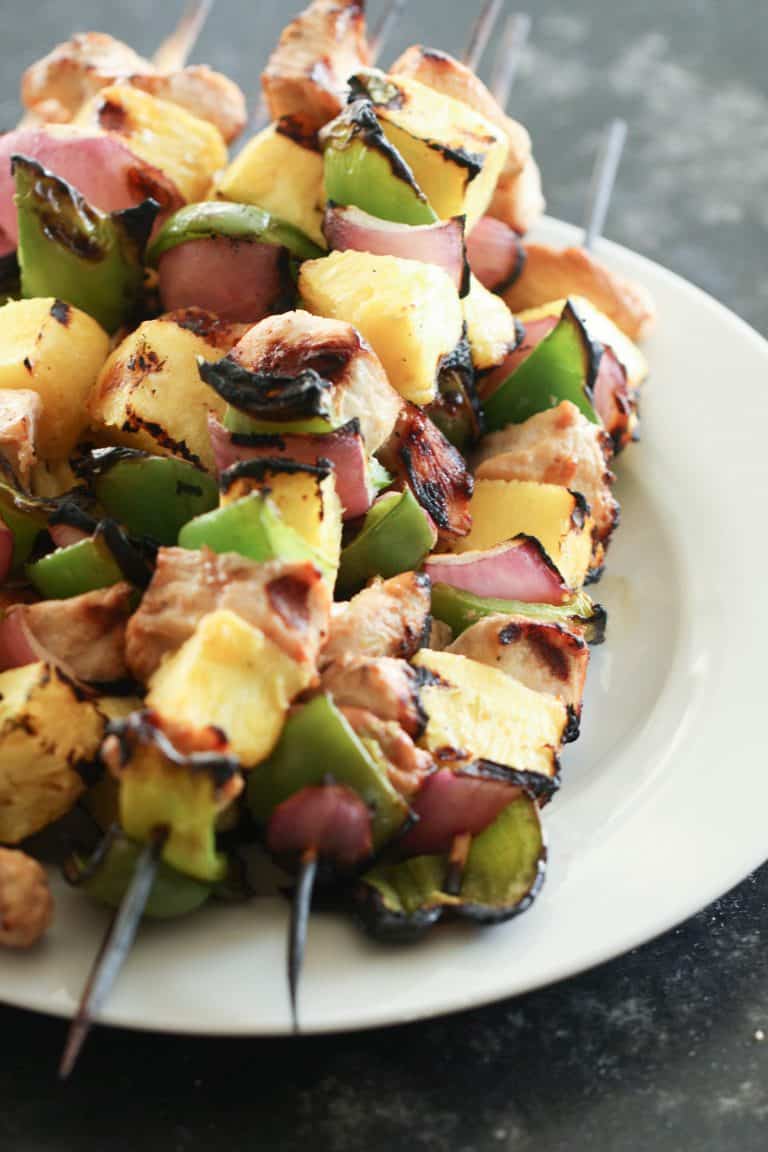 Can you say TACO TUESDAY?! Our 3 Ingredient Slow Cooker Chicken Tacos are the perfect recipe for juicy, flavorful, absolutely delicious, but simple chicken tacos. Grab your favorite shells, chips, guacamole and get the fiesta started.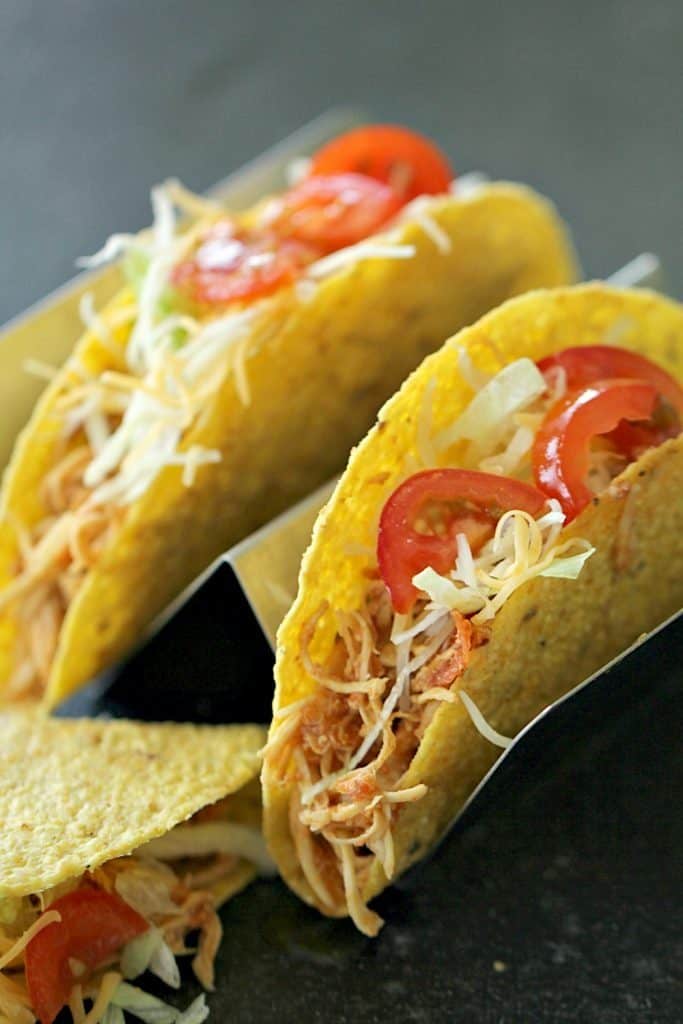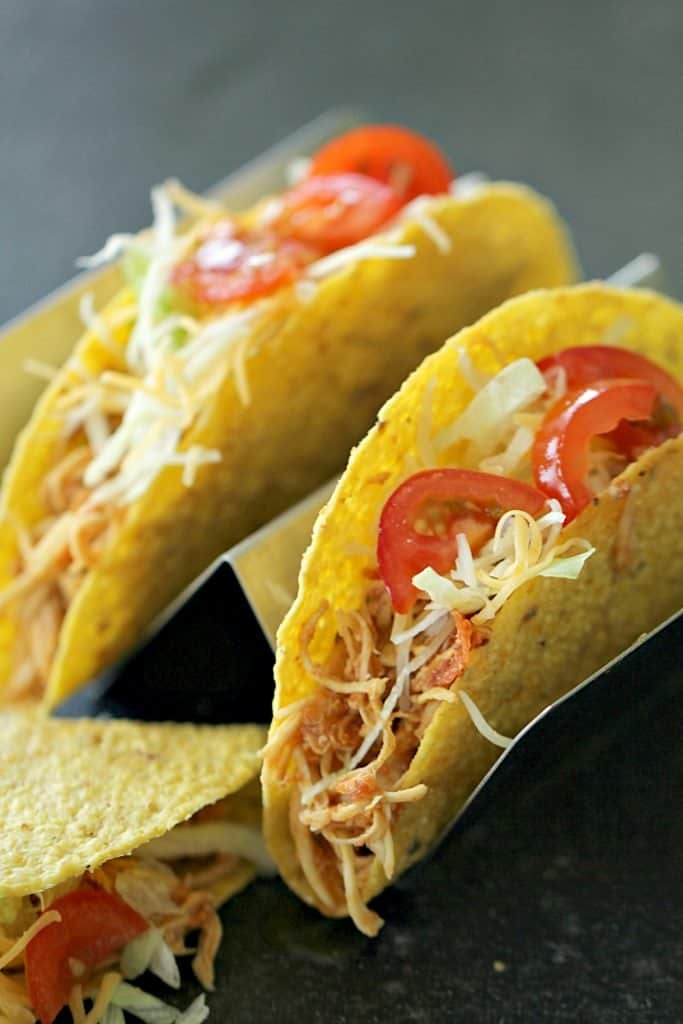 There is nothing like the taste of chicken on the grill and this spicy honey-glazed chicken is no exception! With the sweet and spicy flavors you can't go wrong!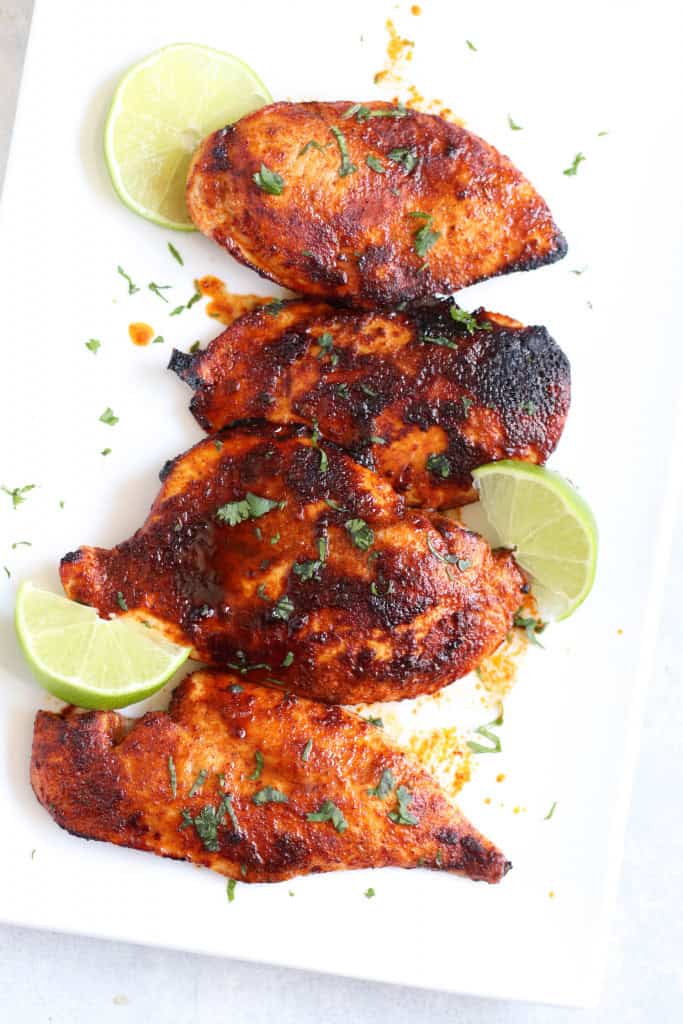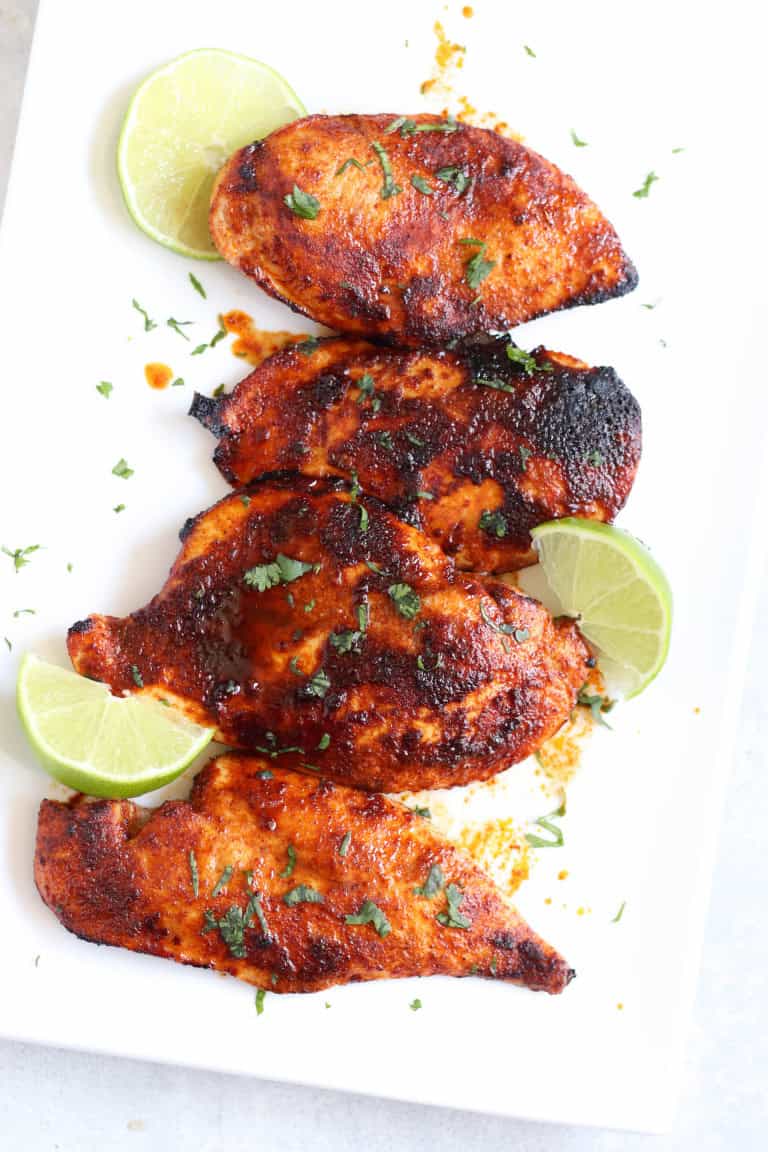 Use a rotisserie chicken to throw together this Southwest Chicken Salad full of vegetables in a matter of minutes. Perfect for a hot summer day when you are craving something fresh.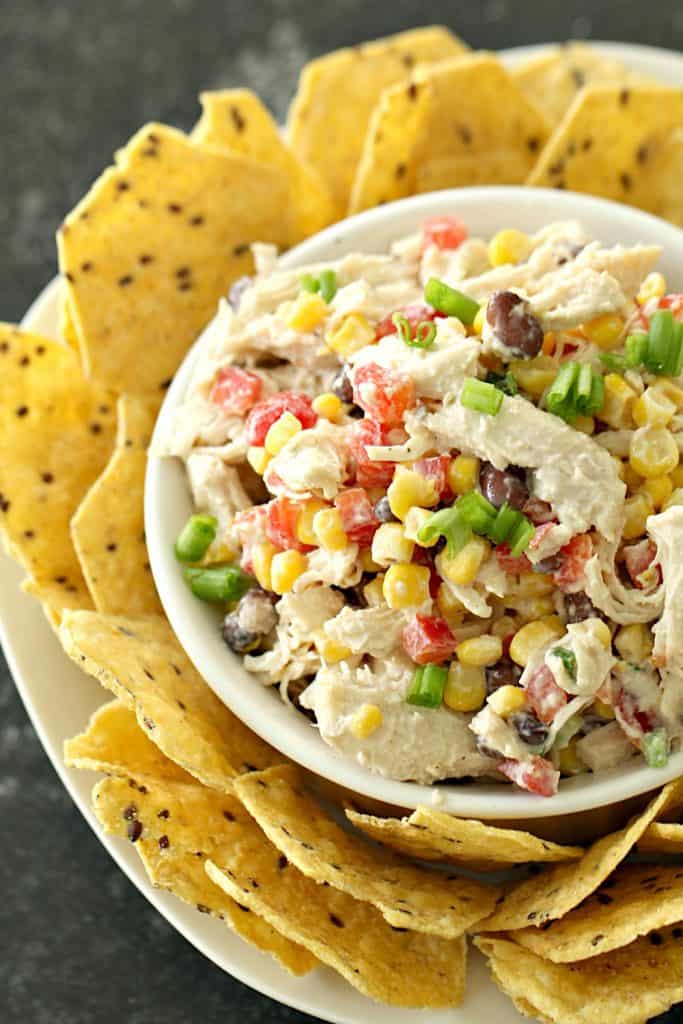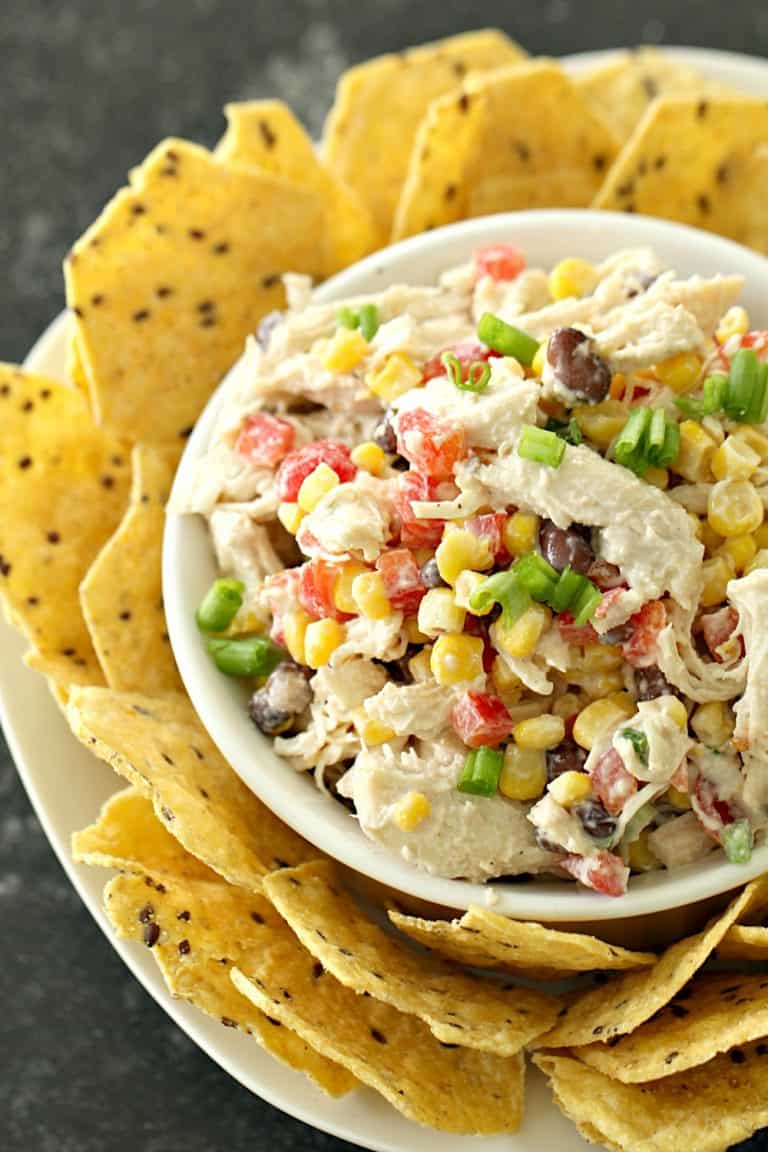 Chopped Asian Chicken Salad is the perfect recipe for lunch or dinner. Keep things healthy and light with a meal packed with vegetables, tons of protein, and a great kick of flavor.
Healthy Chicken Caesar Wraps that are ready in less than 10 minutes . . . perfect for busy weeknights or a quick meal on the go! Fresh and simple, these wraps will become a family favorite.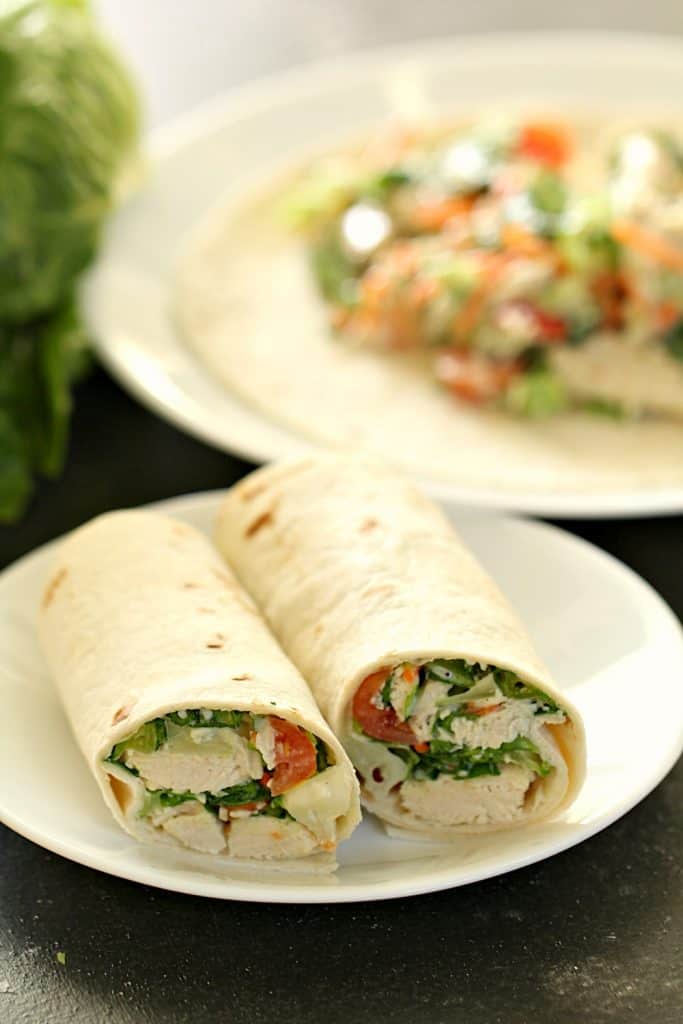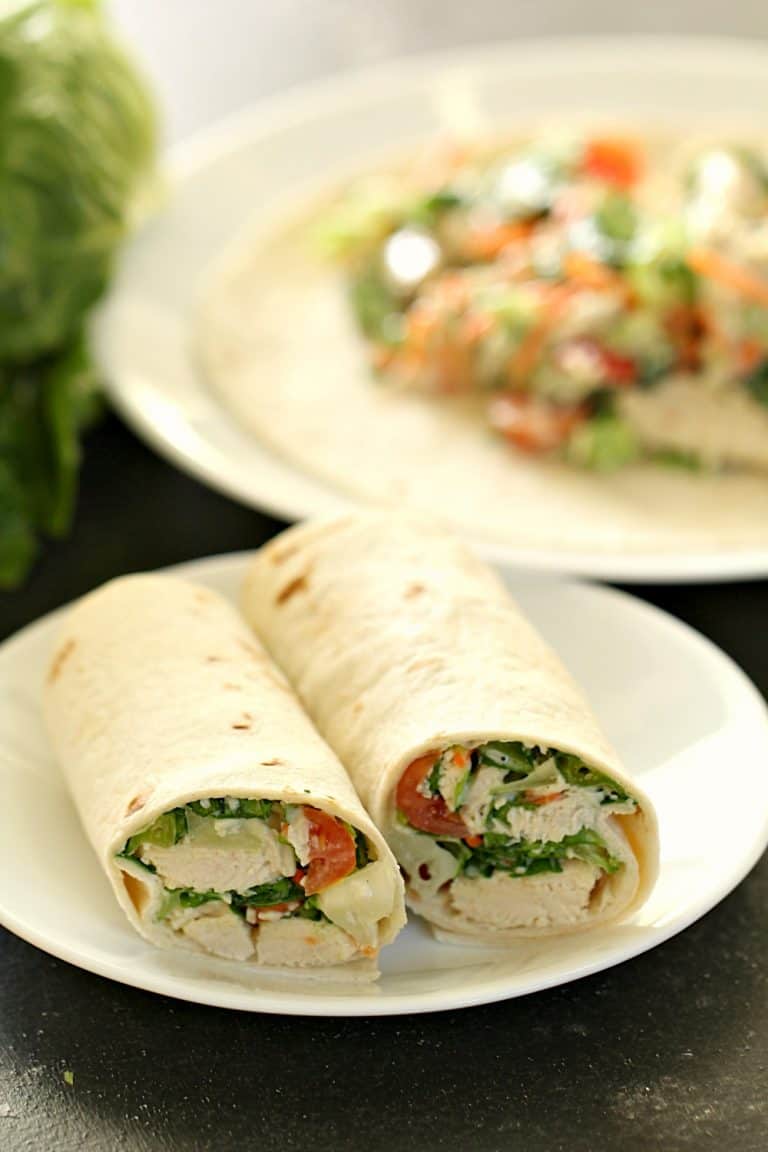 This Honey Lime Grilled Chicken uses the simplest marinade for grilling chicken that's perfect for a healthy lunch or dinner. Throw it on top of a salad or serve with your favorite sides.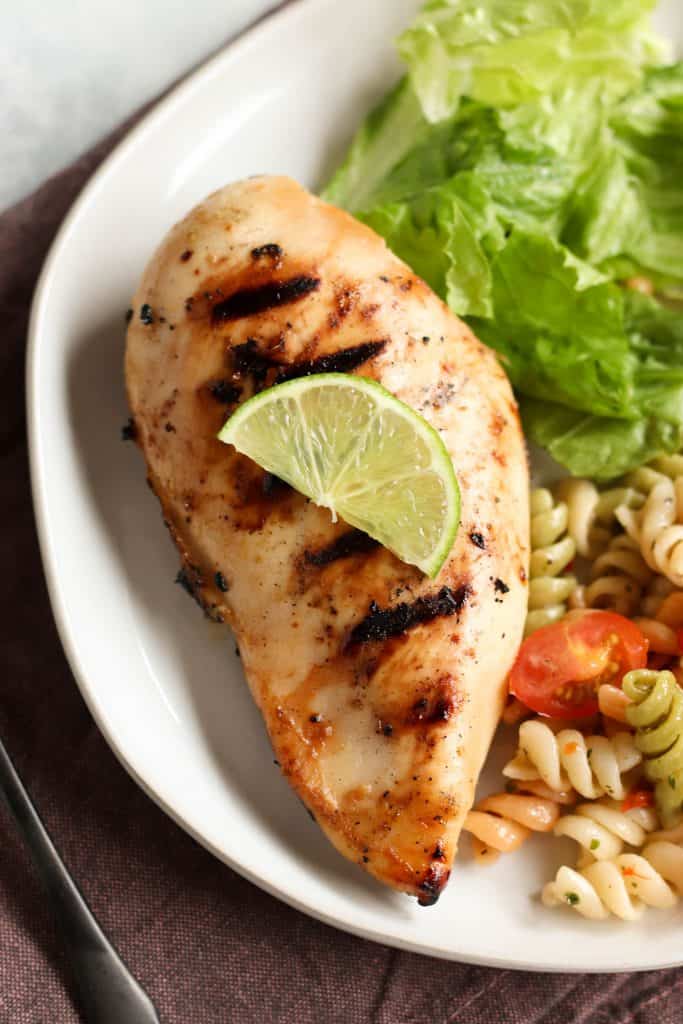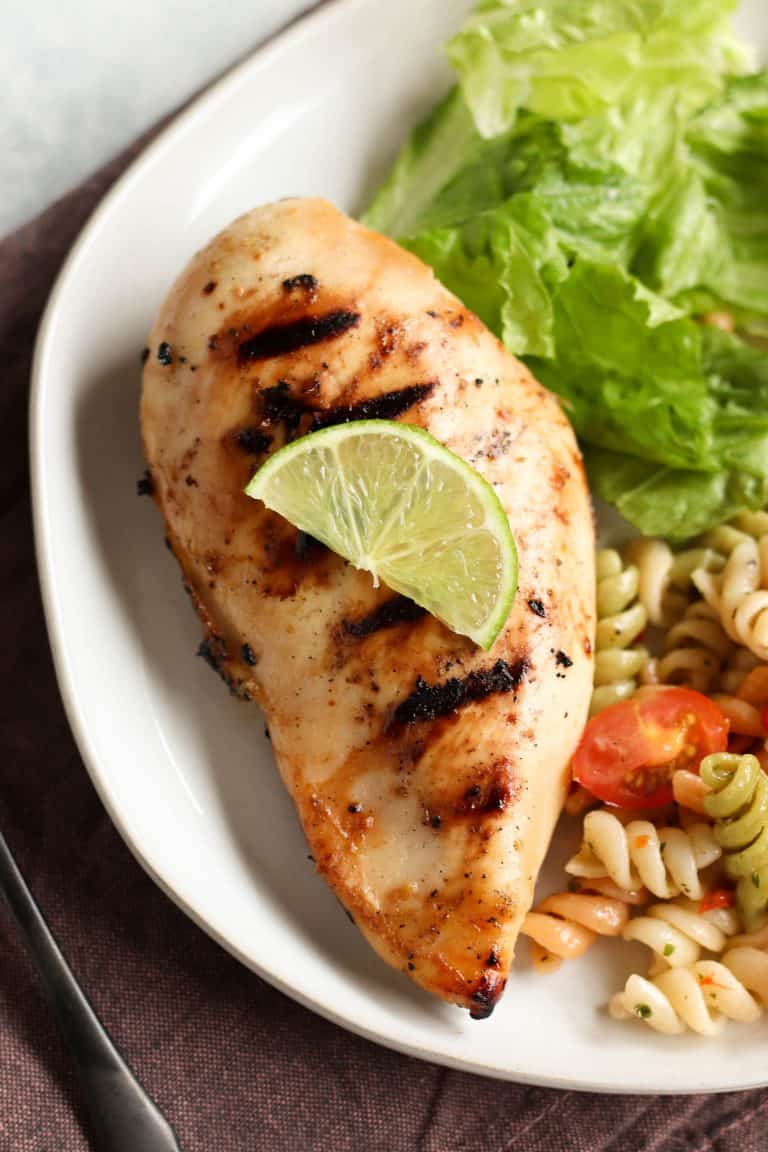 With a little bit of kick from the buffalo sauce and ranch seasoning, these Instant Pot buffalo chicken wraps are sure to be the next best thing at the dinner table!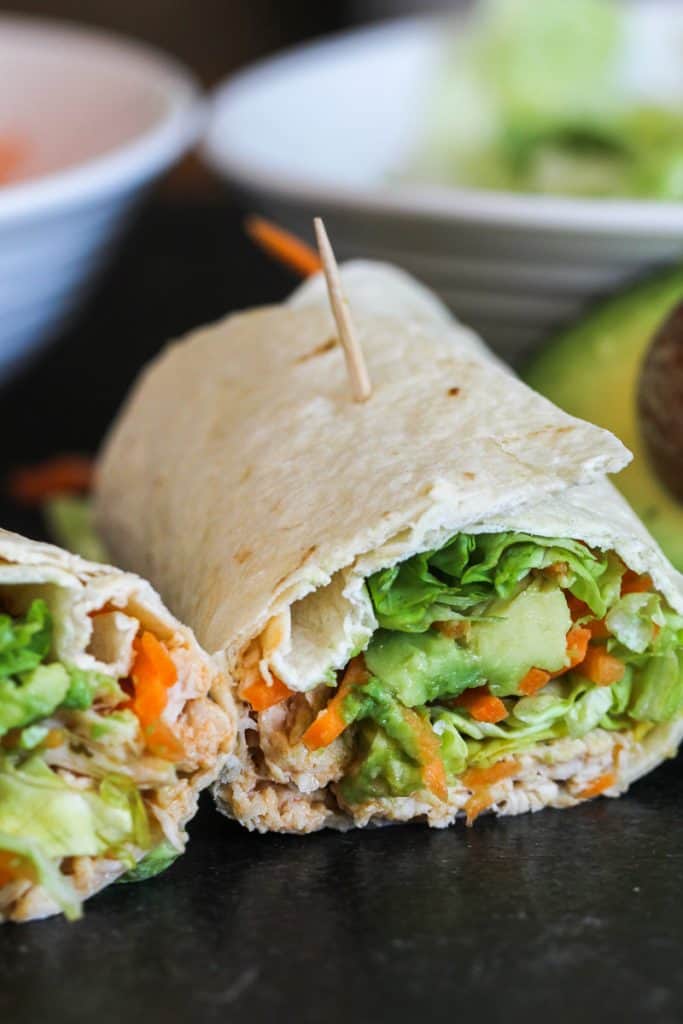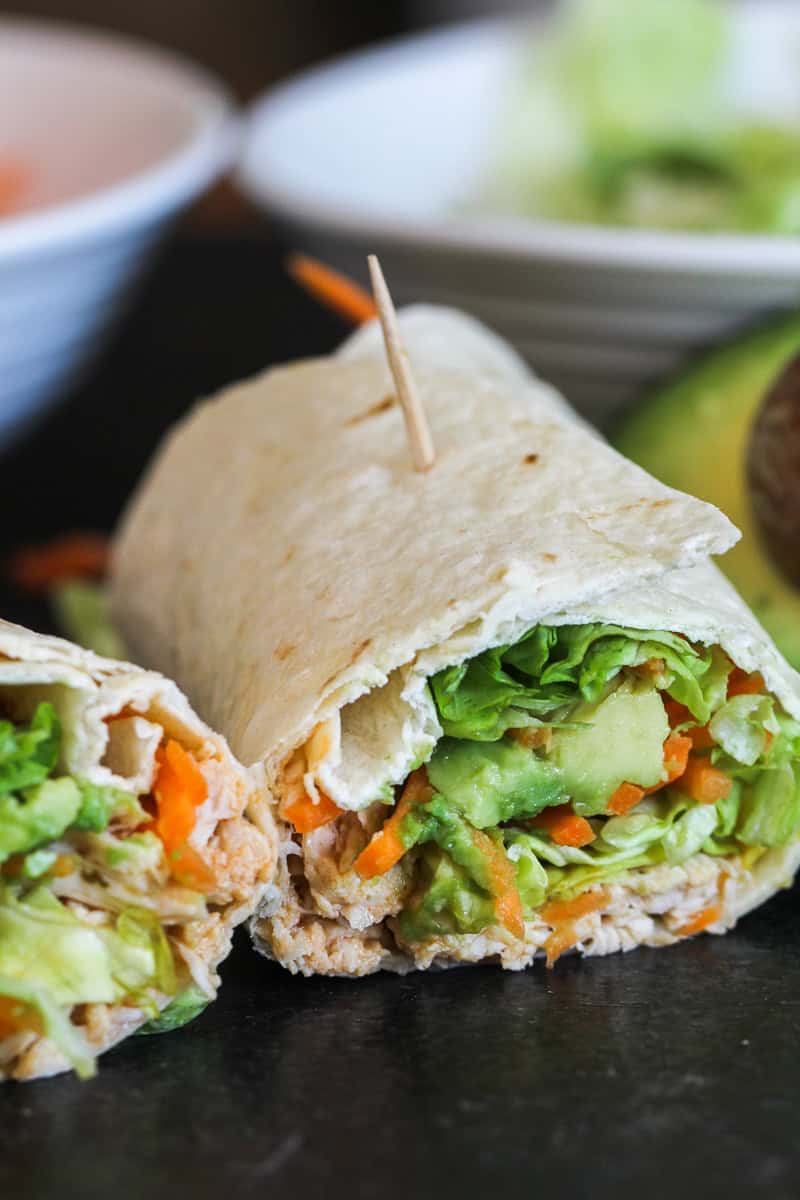 With only 6 common ingredients, this Skinny White Bean and Chicken Chili to so easy to make! It only takes 20 minutes from start to finish to make this healthy chili. One of our go-to healthy chicken dinner recipes.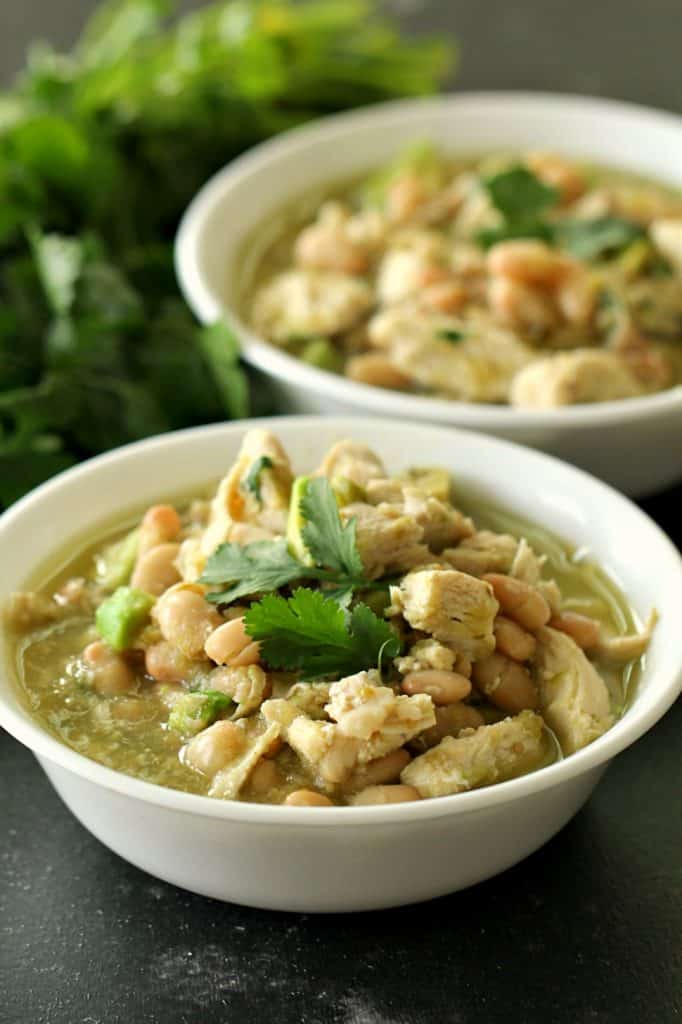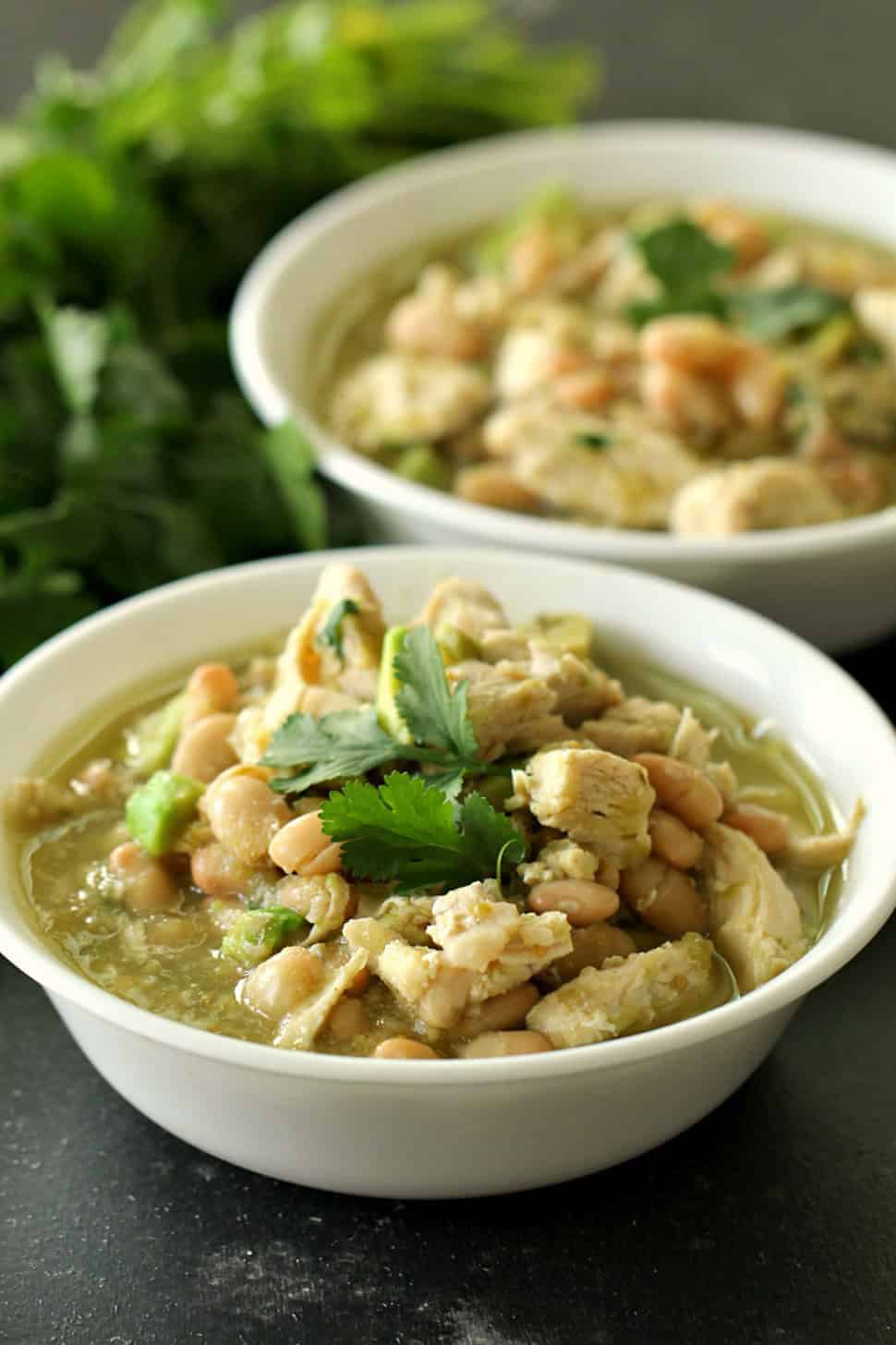 Cashew Chicken and Vegetables is an easy recipe to prepare. You really can't go wrong in preparing it. We love the moist chicken pieces, crunchy cashews, and loads of veggies. You could even add in more to your liking.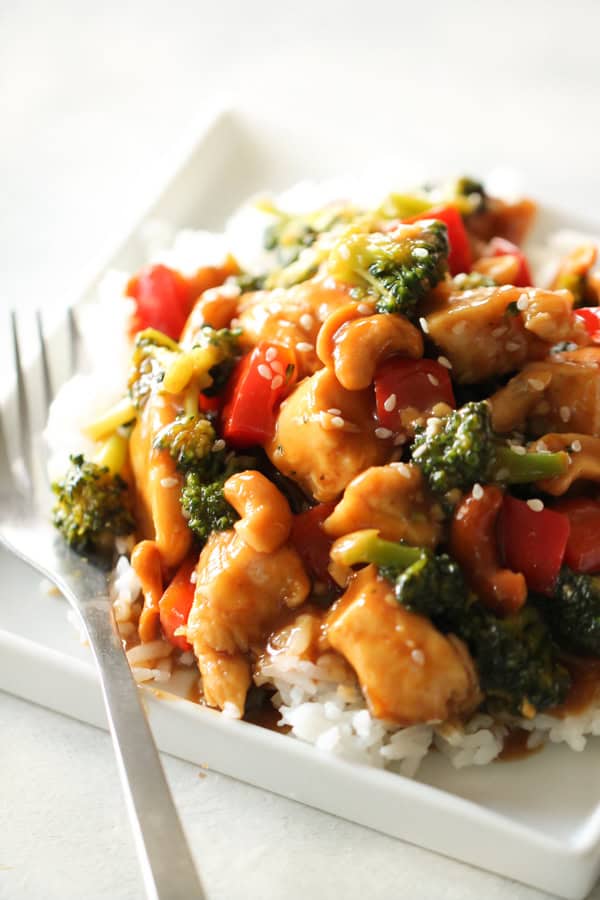 Ground chicken, simple seasonings, and a few sauces come together to make these copycat PF Chang's Chicken Lettuce Wraps in a matter of minutes! Now you can enjoy this restaurant dish in the comfort of your own home.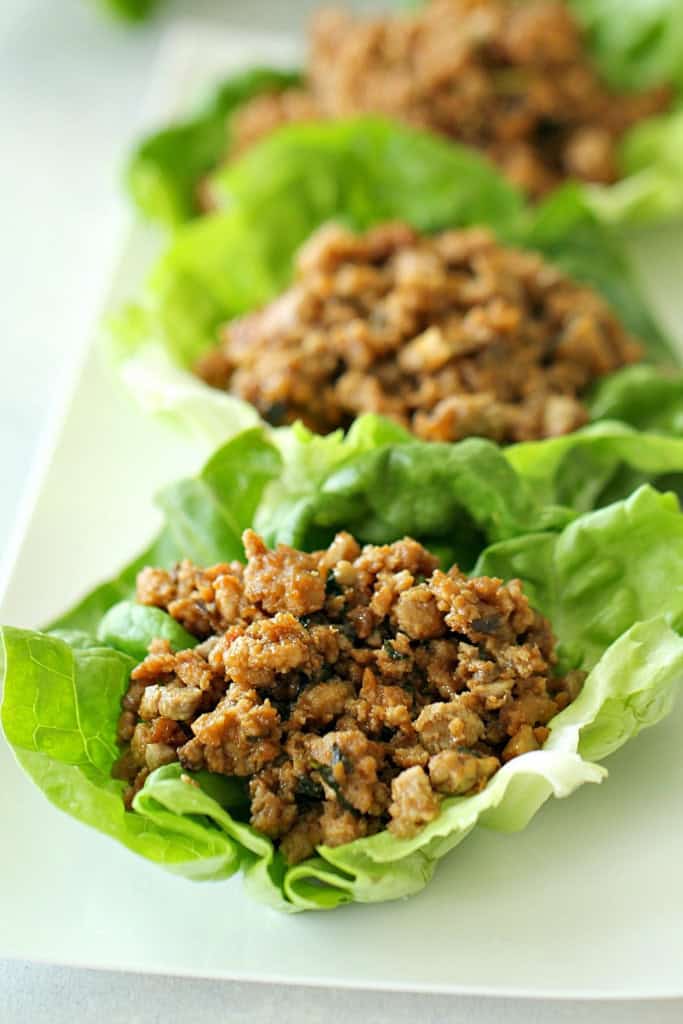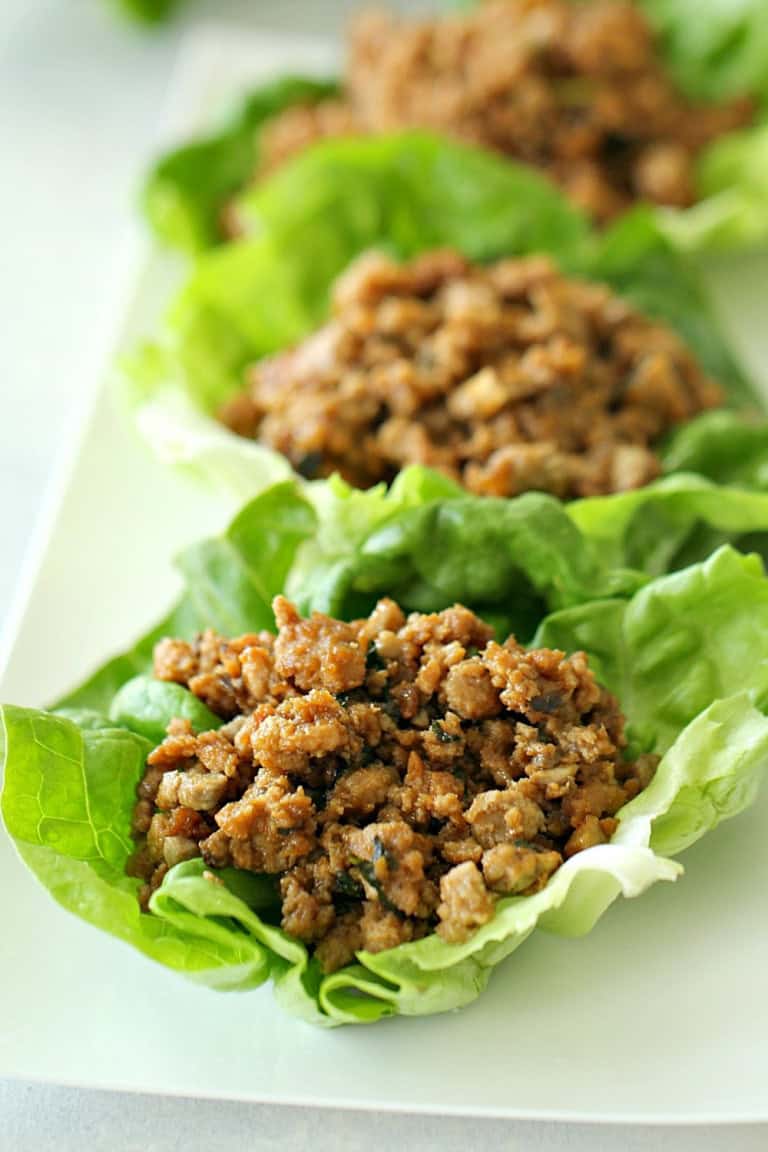 This Mushroom Asparagus Chicken Stir Fry comes together in a matter of minutes and is so easy to make. You are going to love the flavors!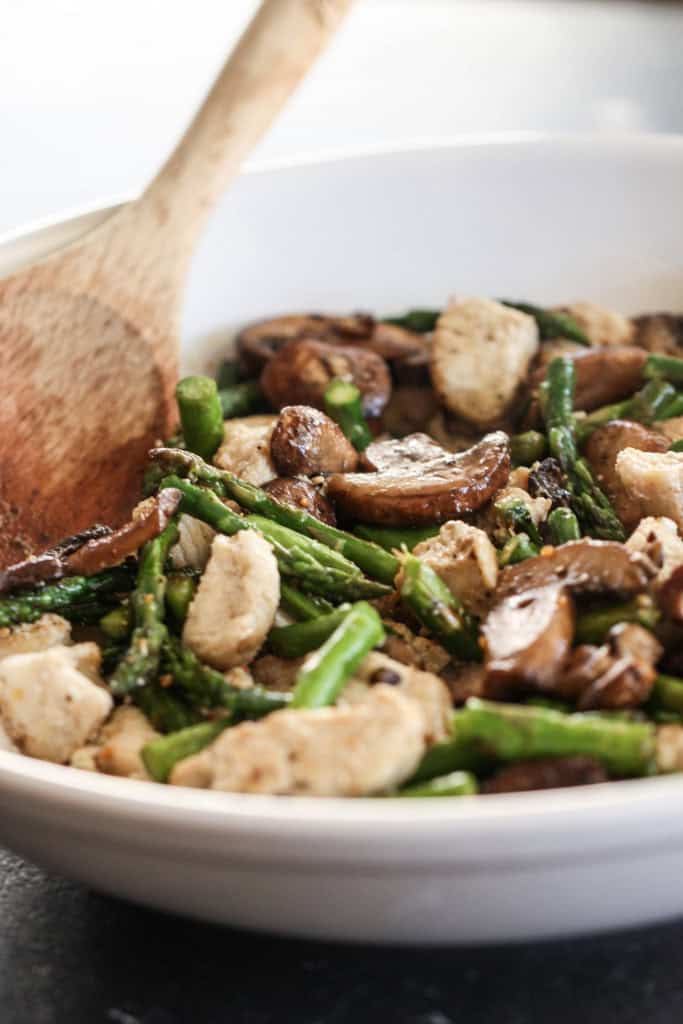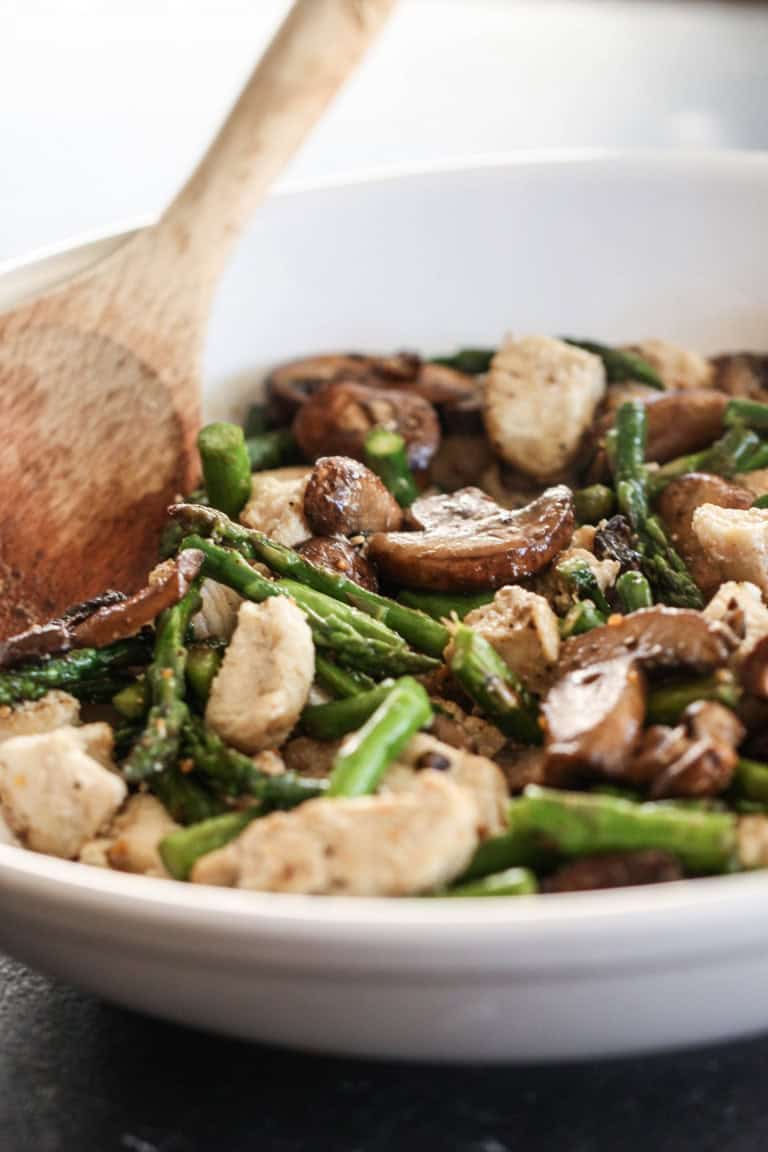 This may not be authentic chicken fried rice, but we think that our Chinese Chicken Fried Rice tastes even better than take out! Made with ingredients that you have in your pantry: sesame oil, brown rice, onions, garlic, carrots, peas, eggs, and soy sauce. Add in your favorite vegetables and enjoy dinner being ready in less than 25 minutes.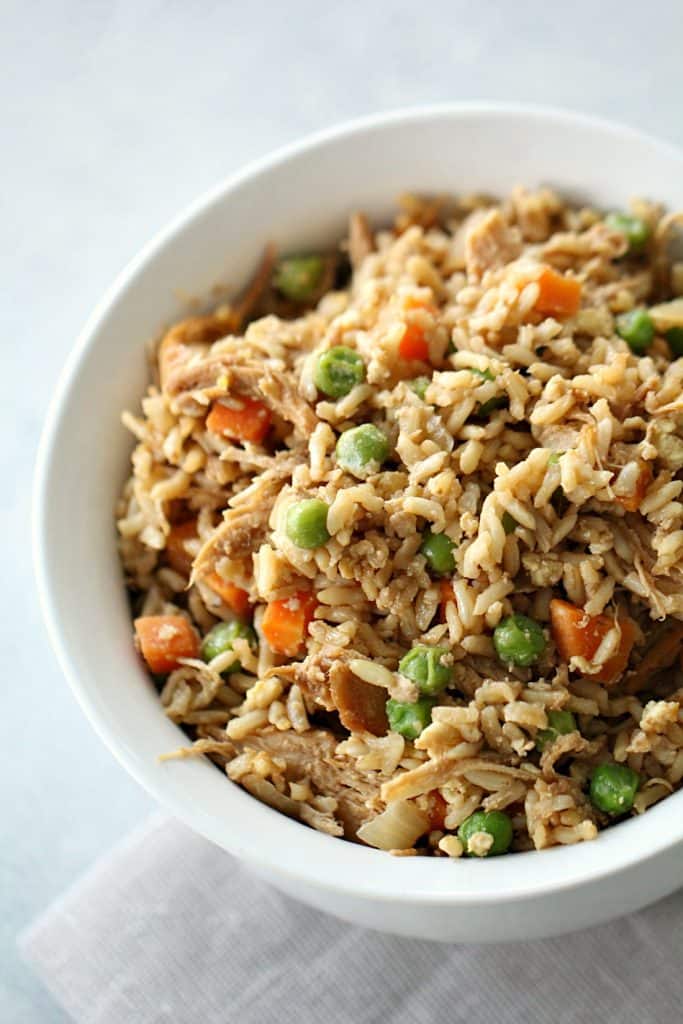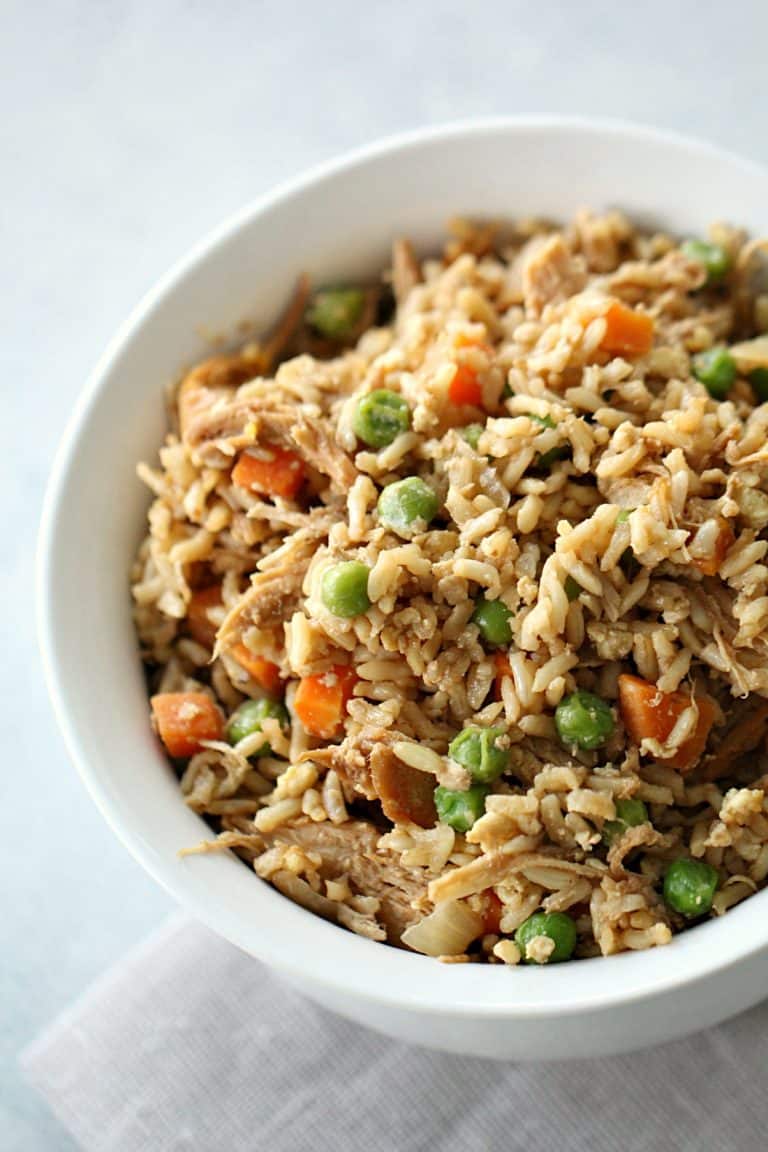 If you love Indian food, then this should be then this Tikka Masala should be the next thing you make in your Instant Pot!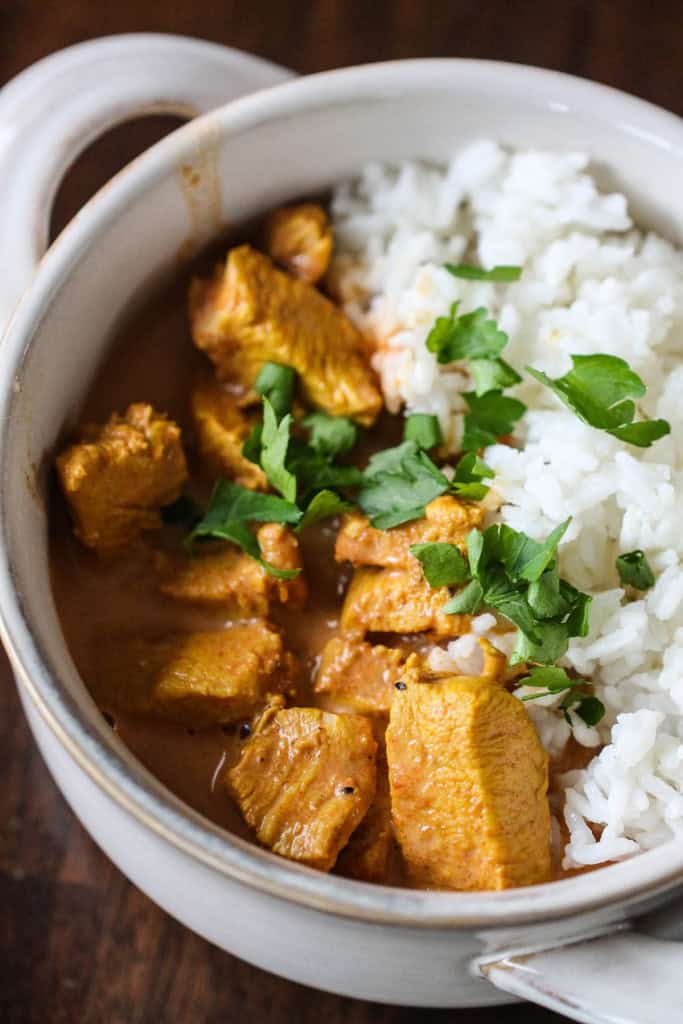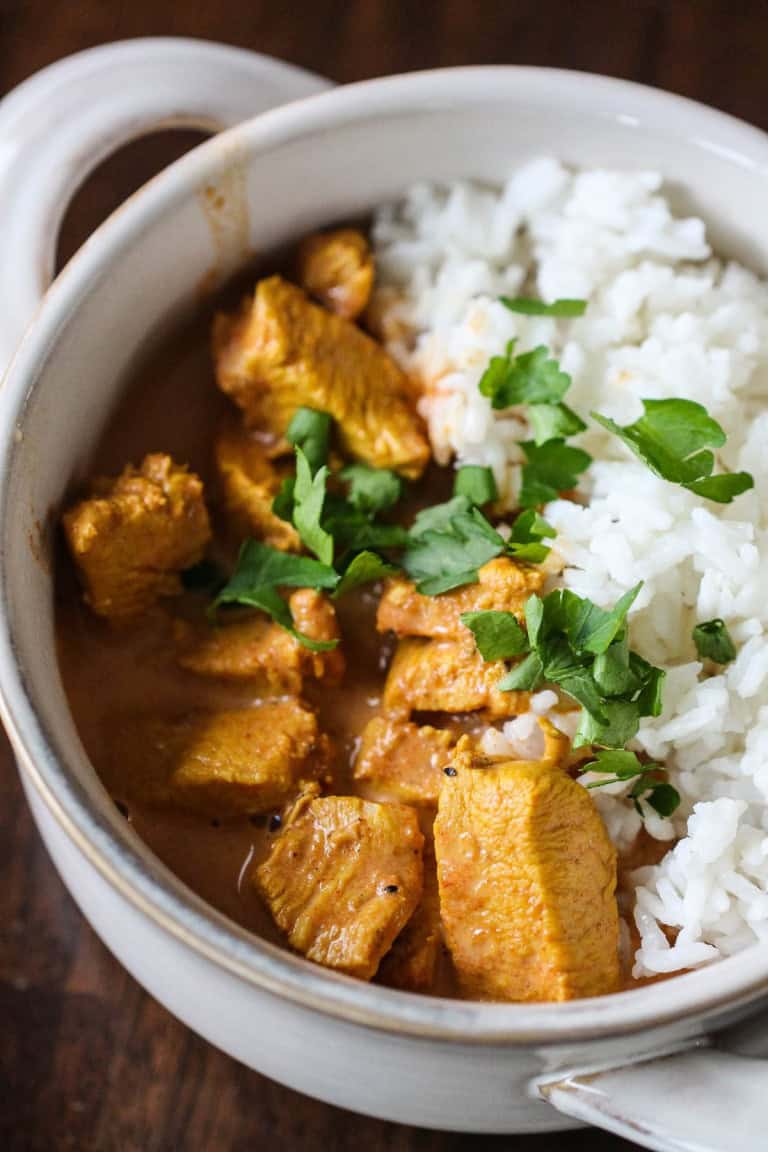 Do you have a favorite healthy chicken dish? Be sure to leave a comment below in case we missed one that you love!
Be sure to not miss another recipe! 
Follow Six Sisters' Stuff on Instagram | Facebook | Pinterest | YouTube
If you made one of our recipes be sure to tag us on Instagram so we can see your hard work using #sixsistersstuff.