This easy-to-make simple broccoli salad is loaded with everything good - bacon, apples, cheese, onion, carrots, craisins, walnuts, and of course fresh broccoli. Toss it with the homemade dressing and it will be a delicious side dish for all your summer BBQ's.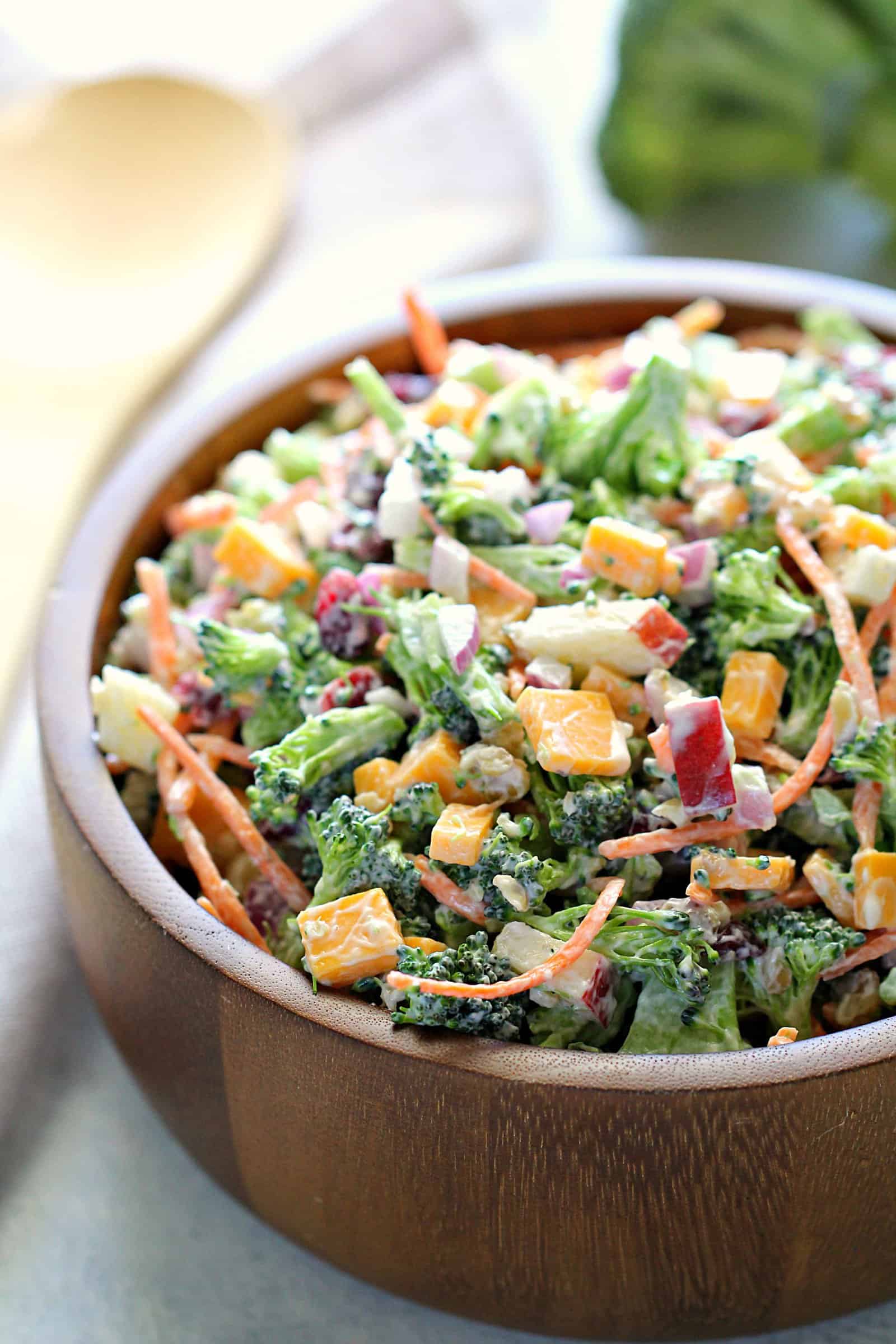 This Loaded Broccoli Salad is a favorite all year round, but goes great with your summer BBQ's. I have tried a lot of different broccoli salads and I took all my favorite parts of each salad and combined them.
Summer potlucks and parties are all about the food and I love that broccoli salad is a delicious alternative to the potato salads and jello salads that are served at BBQs.
I love broccoli salad because it's loaded with nutrients and vitamins (it's the only way I will eat fresh broccoli!) and the added flavor of the dressing makes this a crowd favorite!
I wanted to make a dish that could be thrown together in the shortest amount of time possible, so I am going to share some short cuts with you that make this such an easy dish!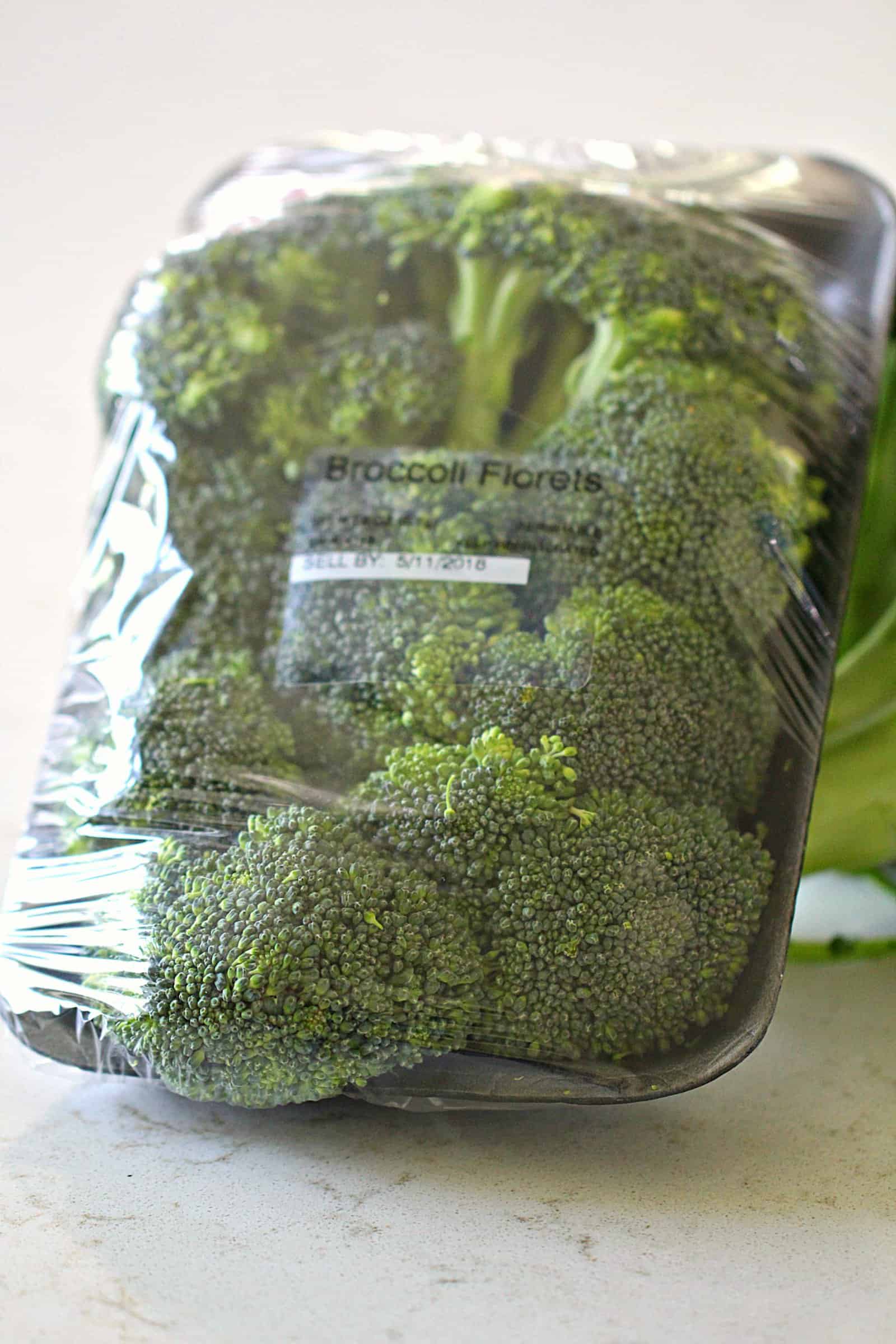 My first time-saving tip is to use the fresh broccoli florets that you can purchase from the produce section at your local Kroger. This not only saves me time, but also the mess that happens when you are chopping up broccoli!
If you want, you can chop up the broccoli into even smaller pieces, but it is completely up to you.
Some broccoli salads will have you blanch the broccoli before making the salad (which means to cook it for a short time in boiling water and then cool it down in an ice bath), but that is not needed for this recipe.
I feel that raw, fresh broccoli is the best in this dish and with all the other ingredients that are added to compliment the broccoli, blanching is not a necessary step. Toss that broccoli in a bowl and move on to the next step!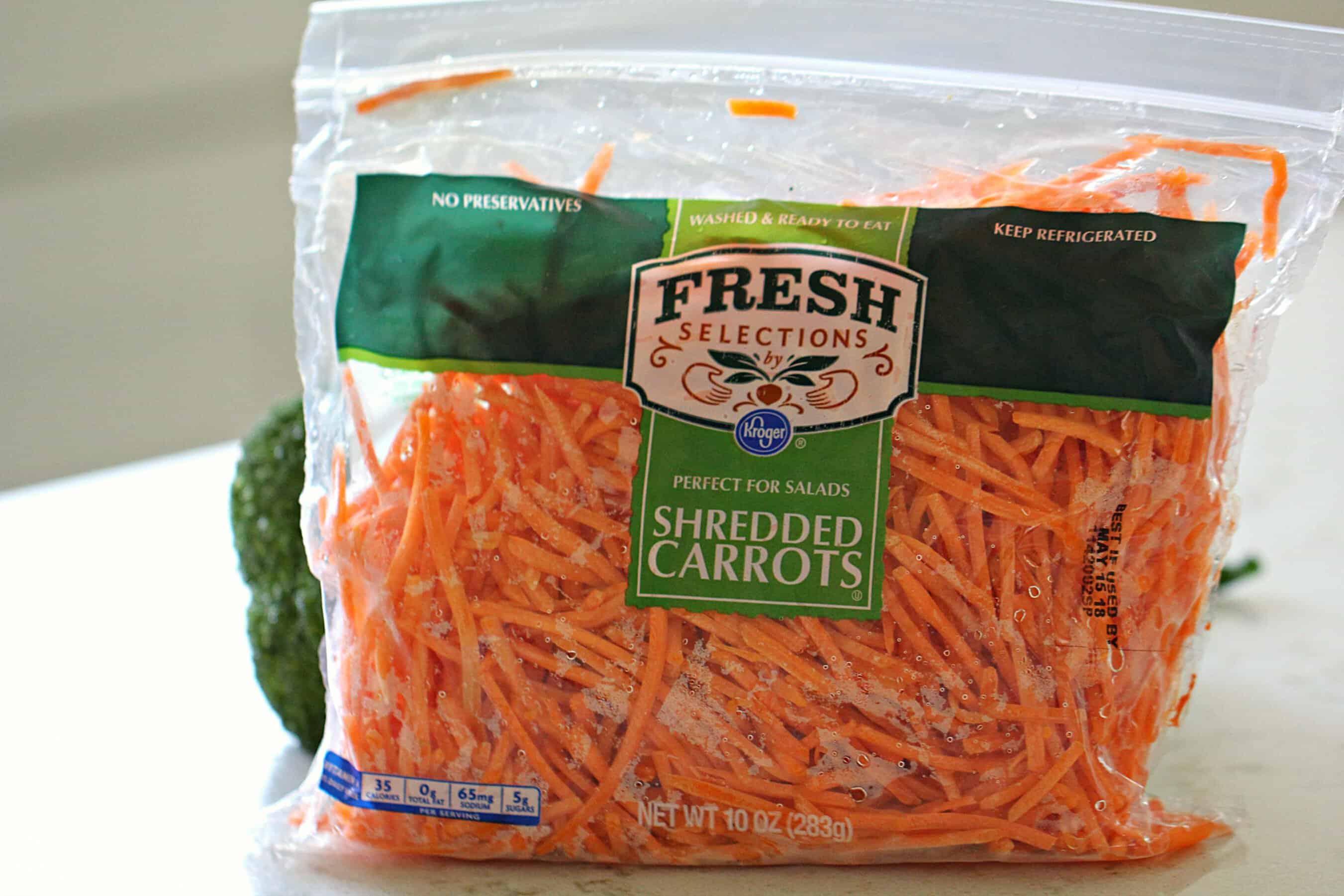 My next time-saving tip is using these Kroger shredded carrots – all you have to do is dump them in! No peeling, no cutting, no dicing . . . using shredded carrots from the produce section at Kroger makes this salad so easy to throw together.