This Honey Lime Grilled Chicken uses the simplest marinade for grilling chicken that's perfect for summer.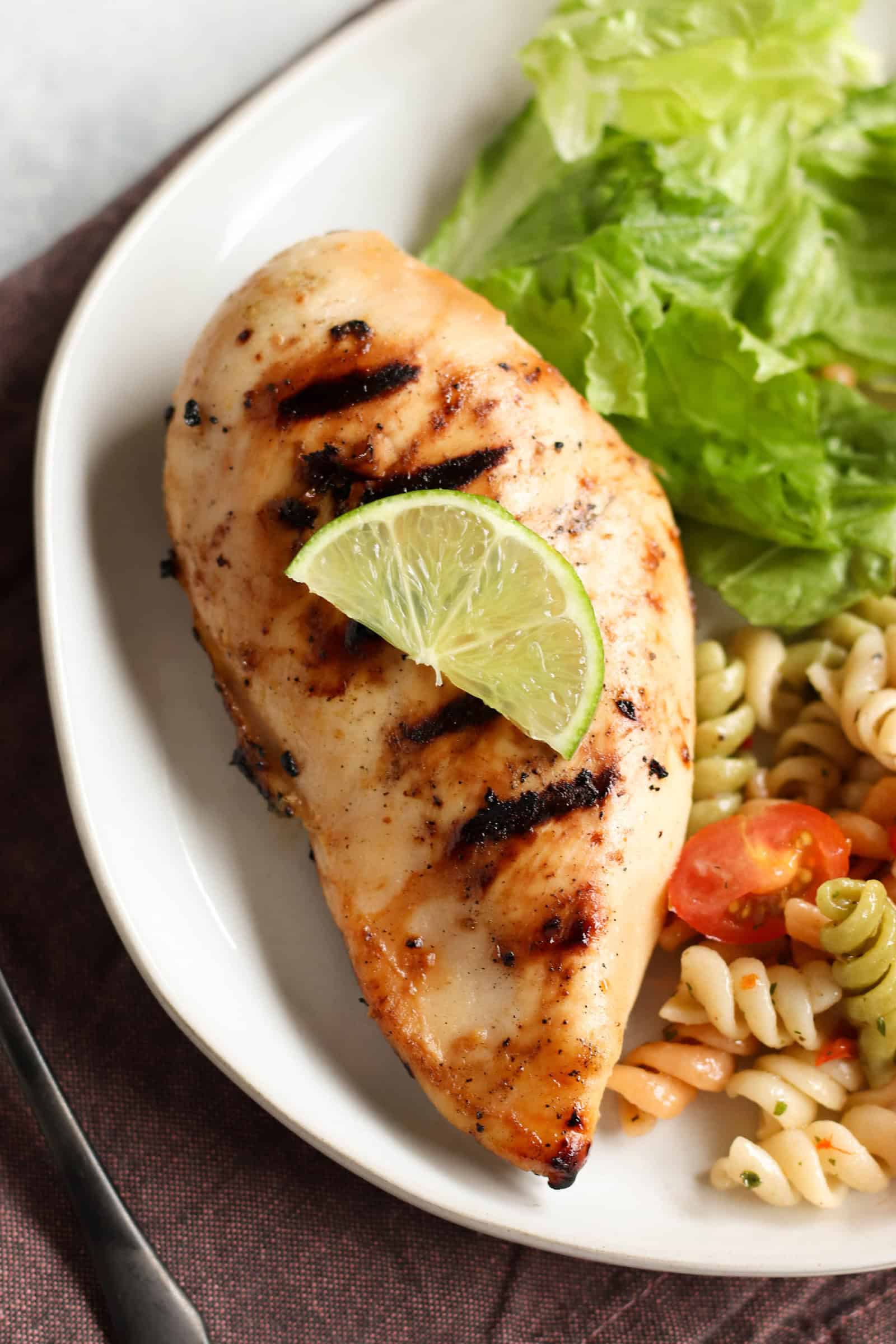 As soon as the weather starts to warm up, we start to grill (even if the forecast says snow, but it's still going to be 50 degrees outside for the day).
It's always a quick, easy way to get dinner on the table and when the heat of the summer hits – it's nice to not have to turn on your oven.
We are HUGE fans of the honey-lime flavor combination (enter: our ever-popular honey lime enchiladas), so we couldn't resist marinading chicken and grilling it for summer.
Simple ingredients
One of the best things about this recipe is how easy it is to throw together. It uses simple ingredients for a marinade – which you probably have sitting in your fridge or pantry RIGHT NOW.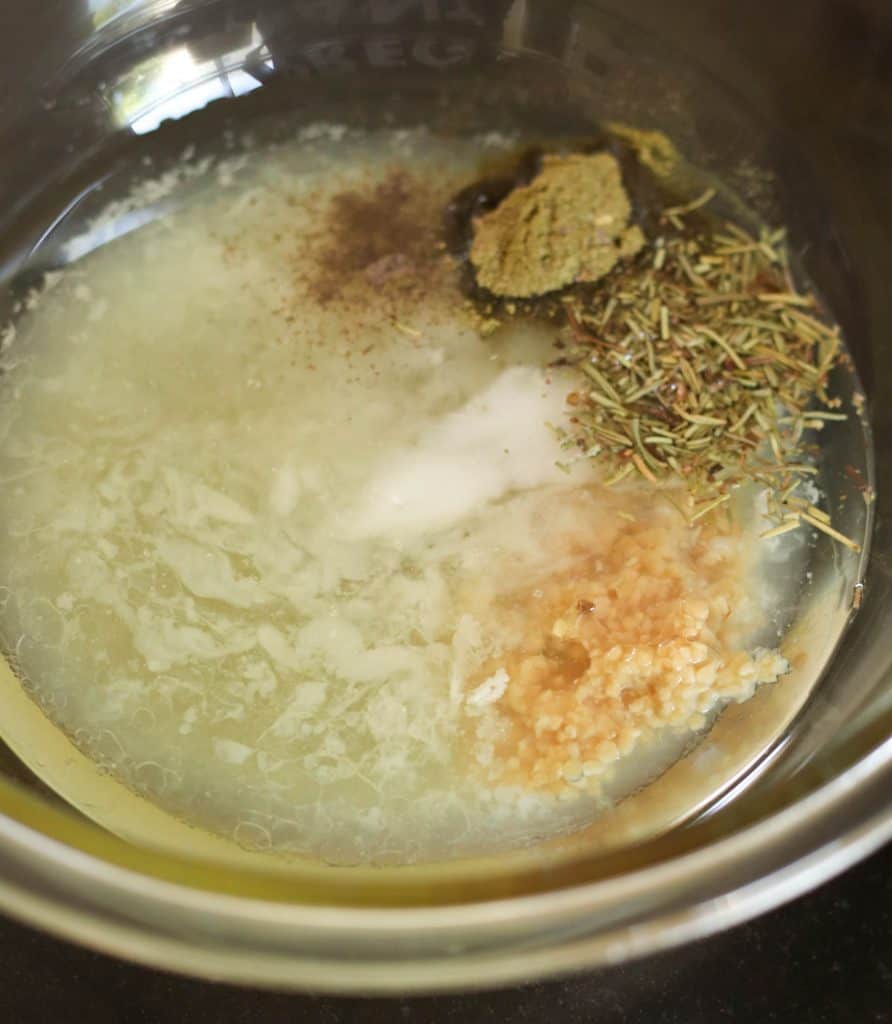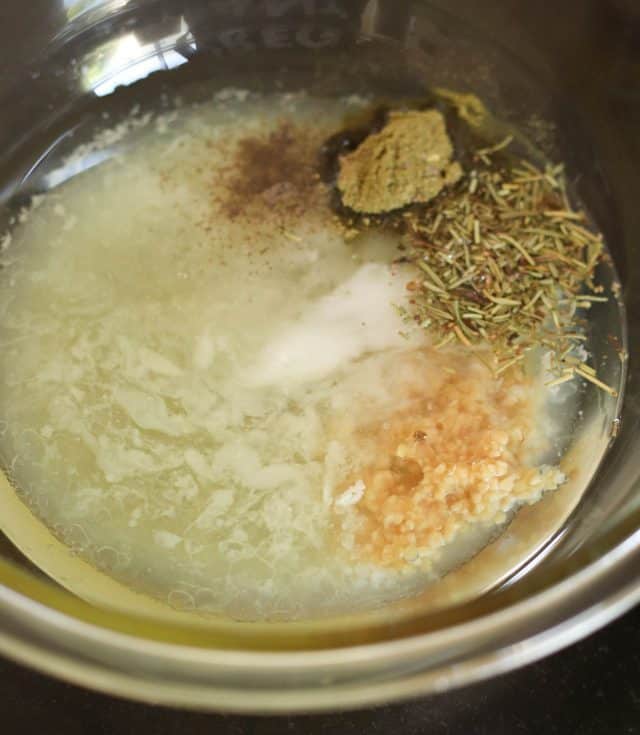 In a small bowl (or even in the container or bag you plan on using for marinading), you just need lime juice, vegetable oil, honey, thyme, rosemary, garlic, and a pinch of pepper. THAT'S IT!
How to Make grilled chicken
Grilling chicken breast doesn't have to be difficult.  Follow these steps for the best grilled chicken:
Store your chicken separately from other food in the fridge. Keep your raw chicken on the bottom shelf of the fridge so it doesn't drip onto other foods.
Always thaw chicken in the refrigerator instead of leaving it out  at room temperature.  When you thaw chicken in the microwave, it begins cooking the meat immediately and can cause harmful bacteria to grow if it isn't completely cooked all at once.
Add flavor by marinating.  If you are using a marinade as a basting or dipping sauce, set aside a portion for later before adding the raw meat to it.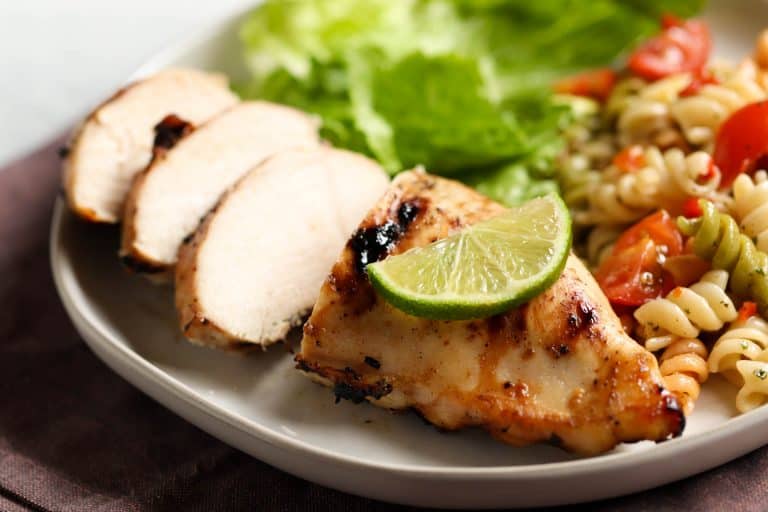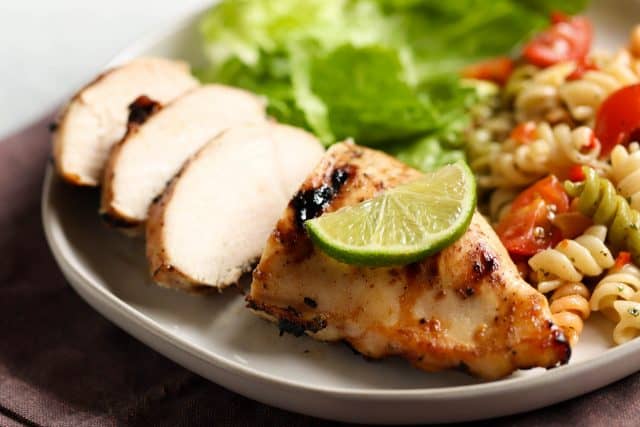 How to grill chicken on a grill pan
Don't have a grill? No problem! If you don't have a grill, you can grill your chicken indoors on a grill pan.
Grease your grill pan with cooking spray and set it over medium-high heat.
Place the chicken on the grill pan and cook for 4 minutes on each side.
Place the grill pan in the oven and cook at 350 degrees for 15-20 minutes, or until chicken is cooked through. You could also grill your chicken indoors on a George Foreman grill with no problems.
related recipe: love this honey lime chicken? You'll love our Grilled Huli Huli Chicken, too!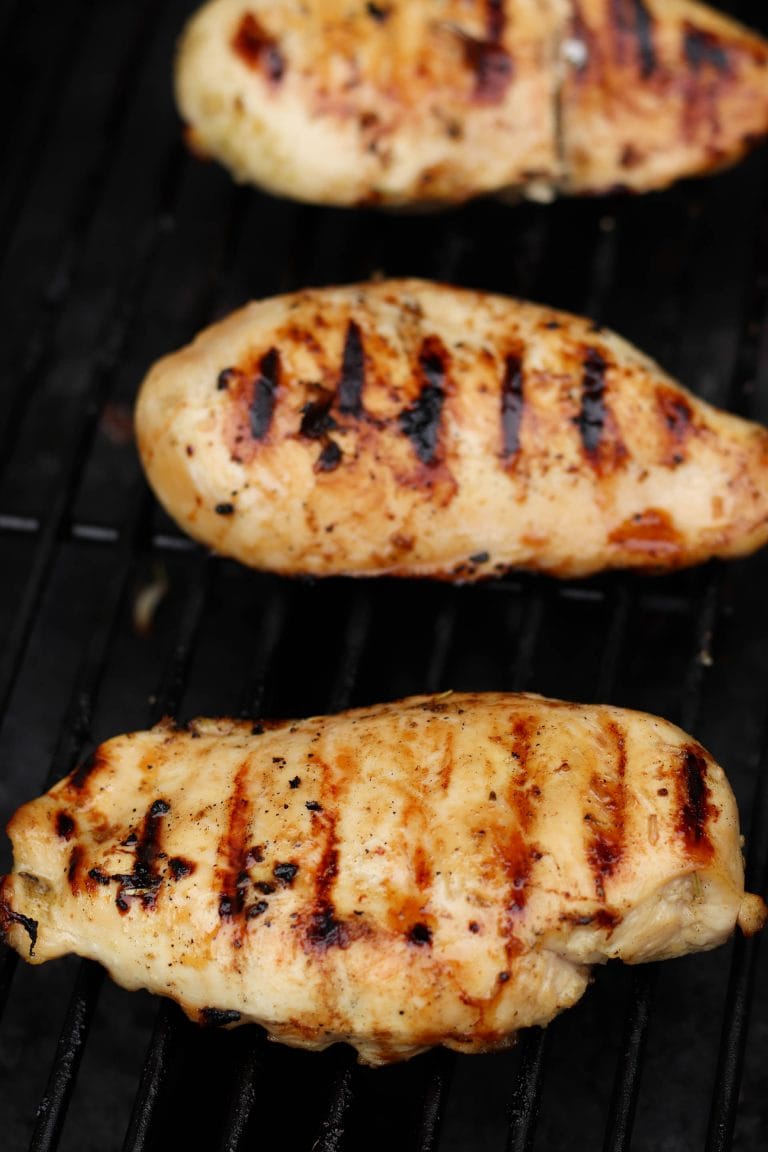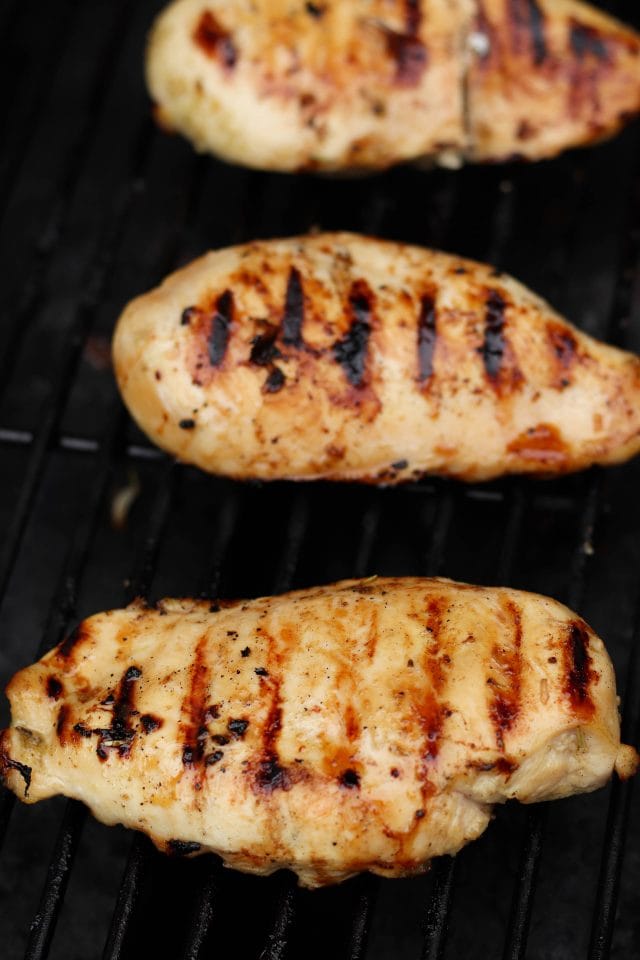 What to serve with this chicken
This recipe goes perfectly with any of your typical "summer bbq" dishes. Here are some of our favorites:
Six Sisters Stuff
Honey Lime Grilled Chicken Marinade
This Honey Lime Grilled Chicken uses the simplest marinade for grilling chicken that's perfect for summer.
3 hr, 10 Prep Time
15 minCook Time
3 hr, 25 Total Time
Ingredients
4 chicken breasts
1/2 cup lime juice
1/3 cup vegetable oil
3 Tablespoons honey
1 teaspoon dried thyme
1 teaspoon dried rosemary
3 cloves garlic (minced)
1/2 teaspoon black pepper
Instructions
Combine lime juice, oil, honey, thyme, rosemary, garlic and pepper. Pour it over chickens in a ziploc bag. Refrigerate for at least 3 hours up to overnight.
Grill until done and juices run clear - about 6-8 minutes on each side, depending on the thickness of your chicken breasts.
7.8.1.2
52
https://www.sixsistersstuff.com/recipe/honey-lime-grilled-chicken-marinade/
Recipe source: Plain Chicken
Have you checked out our YouTube channel?