This Honey Lime Grilled Chicken uses the simplest marinade for grilling chicken that's perfect for summer.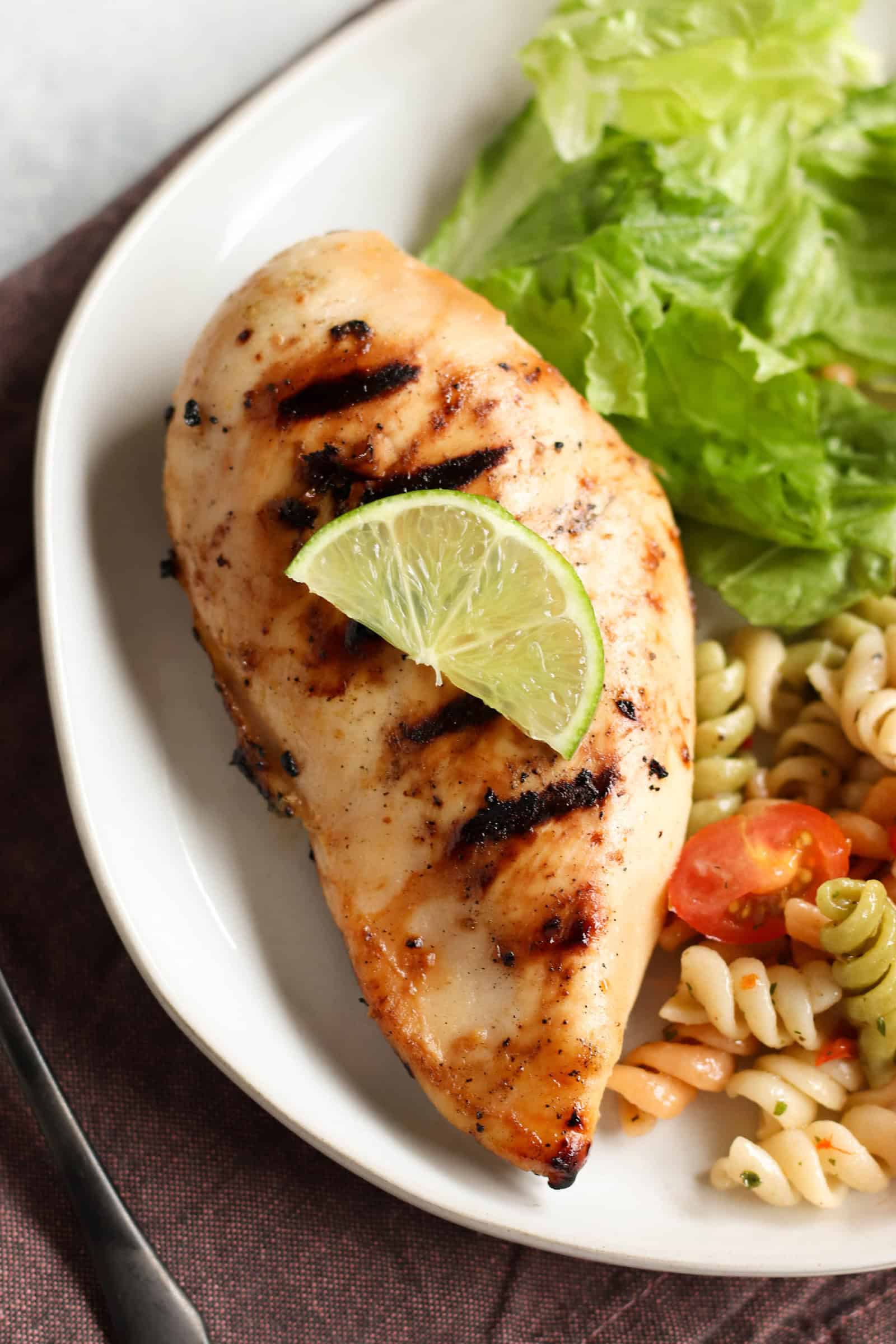 As soon as the weather starts to warm up, we start to grill (even if the forecast says snow, but it's still going to be 50 degrees outside for the day).
It's always a quick, easy way to get dinner on the table and when the heat of the summer hits – it's nice to not have to turn on your oven.
We are HUGE fans of the honey-lime flavor combination (enter: our ever-popular honey lime enchiladas), so we couldn't resist marinading chicken and grilling it for summer.
Related Recipe: Try our Grilled Barbeque Peach Chicken and our Maple Mountain Dew Grilled Chicken!
Ingredients needed for this Honey Lime Chicken Marinade Recipe:
4 chicken breasts
½ cup lime juice
⅓ cup vegetable oil
3 Tablespoons Honey
1 teaspoon dried thyme
1 teaspoon dried rosemary
3 garlic cloves minced
½ teaspoon black pepper