This Disneyland's Sweet Corn Bread Recipe is so simple to make and tastes amazing. You will love this recipe for the holidays, or barbecues. It tastes amazing!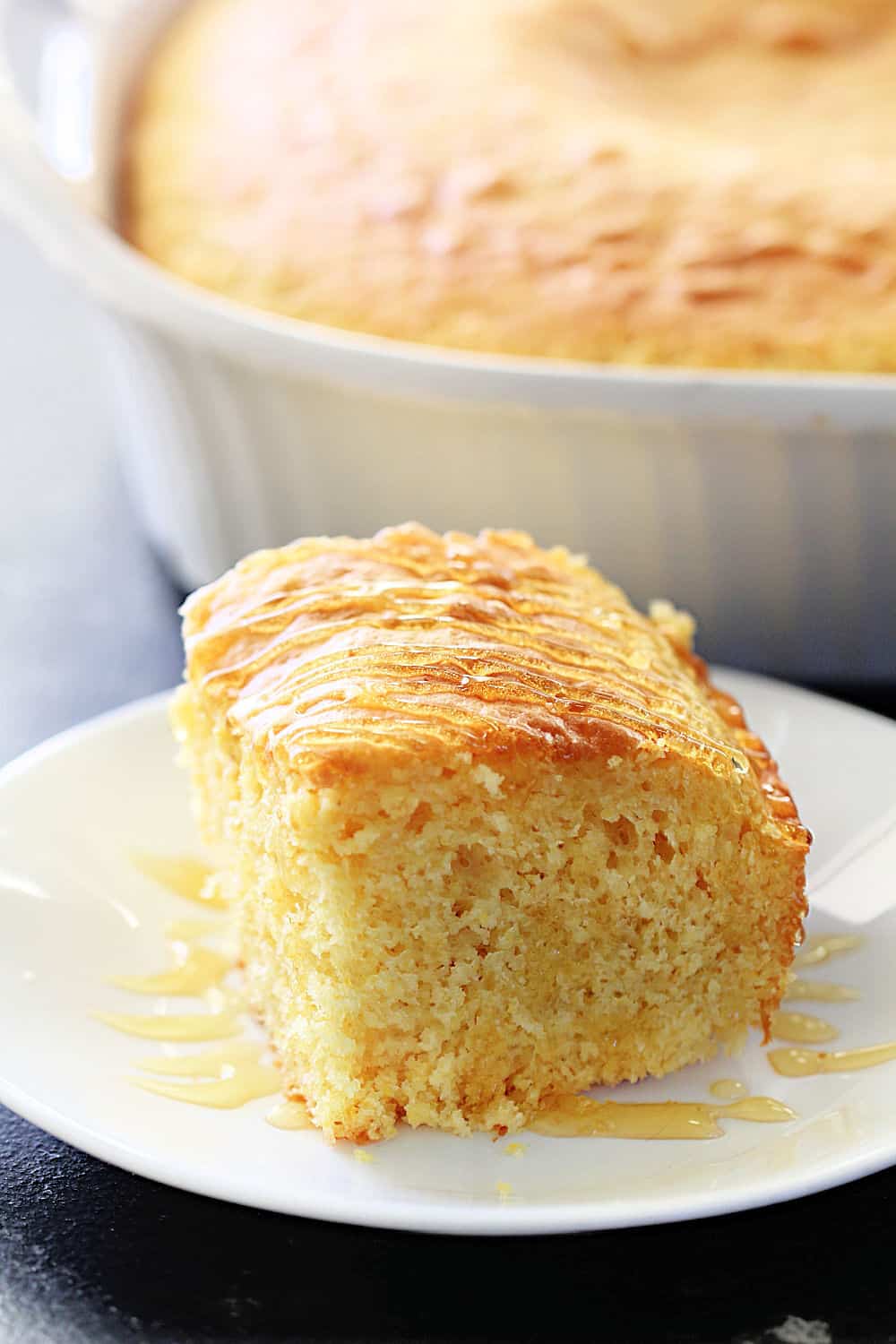 If you have tried Disneyland's Sweet Cornbread Recipe, you are going to love this, it is spot on.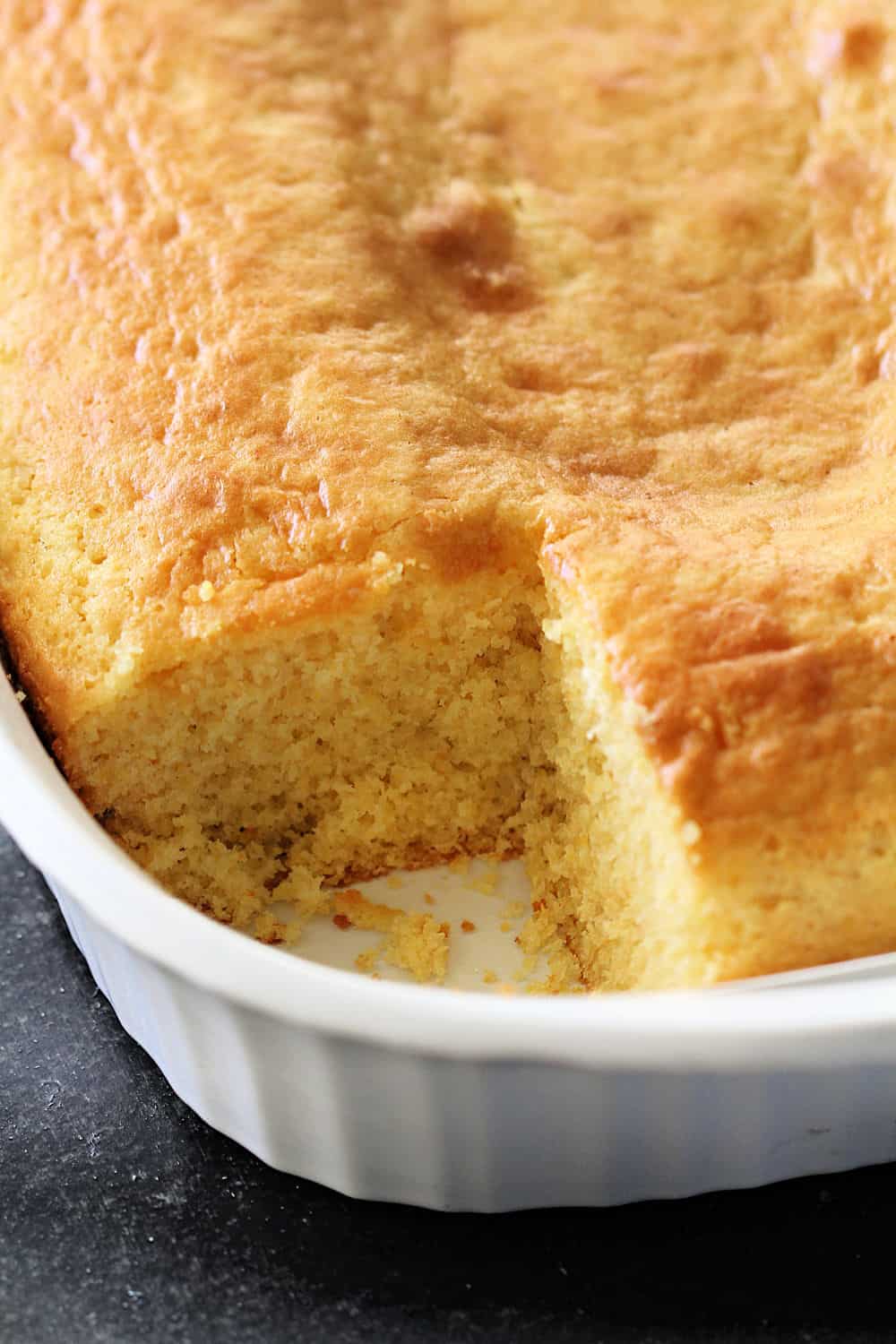 Disneyland is notorious for having some of the best food. But seriously, one of my favorite parts of the whole Disney experience is the smells you smell as you walk around the park.
Because this smell has been engraved into my head, I remember it so clearly. Many years ago, my family ate at the Big Thunder Ranch BBQ (over in Frontierland) and I recently learned that the restaurant closed a couple of weeks ago to make room for the new Star Wars attractions coming in. I was heartbroken!
Because of this, I knew I needed to find a solution. I am a big BBQ fan and this restaurant did not disappoint! As a result, I found this recipe online for the restaurant's sweet cornbread and knew that I had to make it.
It turns out, it was identical to the Disneyland recipe. This cornbread takes cornbread to a whole new level!! Most cornbread is super gritty from the corn (which is still yummy), but this cornbread has a really smooth texture and is almost cake-like . . . (bonus: there is a cake mix in the recipe!).
Disneyland's Sweet Cornbread Recipe was a huge hit with my family and is the perfect compliment to any BBQ dinner or even chili. Who knows if the restaurant really made their cornbread with a cake mix, but hey . . . it tastes too good to really care! 😉
Although the famous Disneyland restaurant is now closed, thankfully we can still enjoy this yummy cornbread!
Ingredients Needed for Disneyland's Sweet Cornbread recipe:
Yellow cake mix
Jiffy corn muffin mixes
Ingredients called for on the back of the corn muffin mixes
Ingredients called for on the back of the cake mix