There is nothing like the taste of chicken on the grill during the summer and this spicy honey-glazed chicken is no exception! We make this all summer long. With the sweet and spicy flavors you can't go wrong!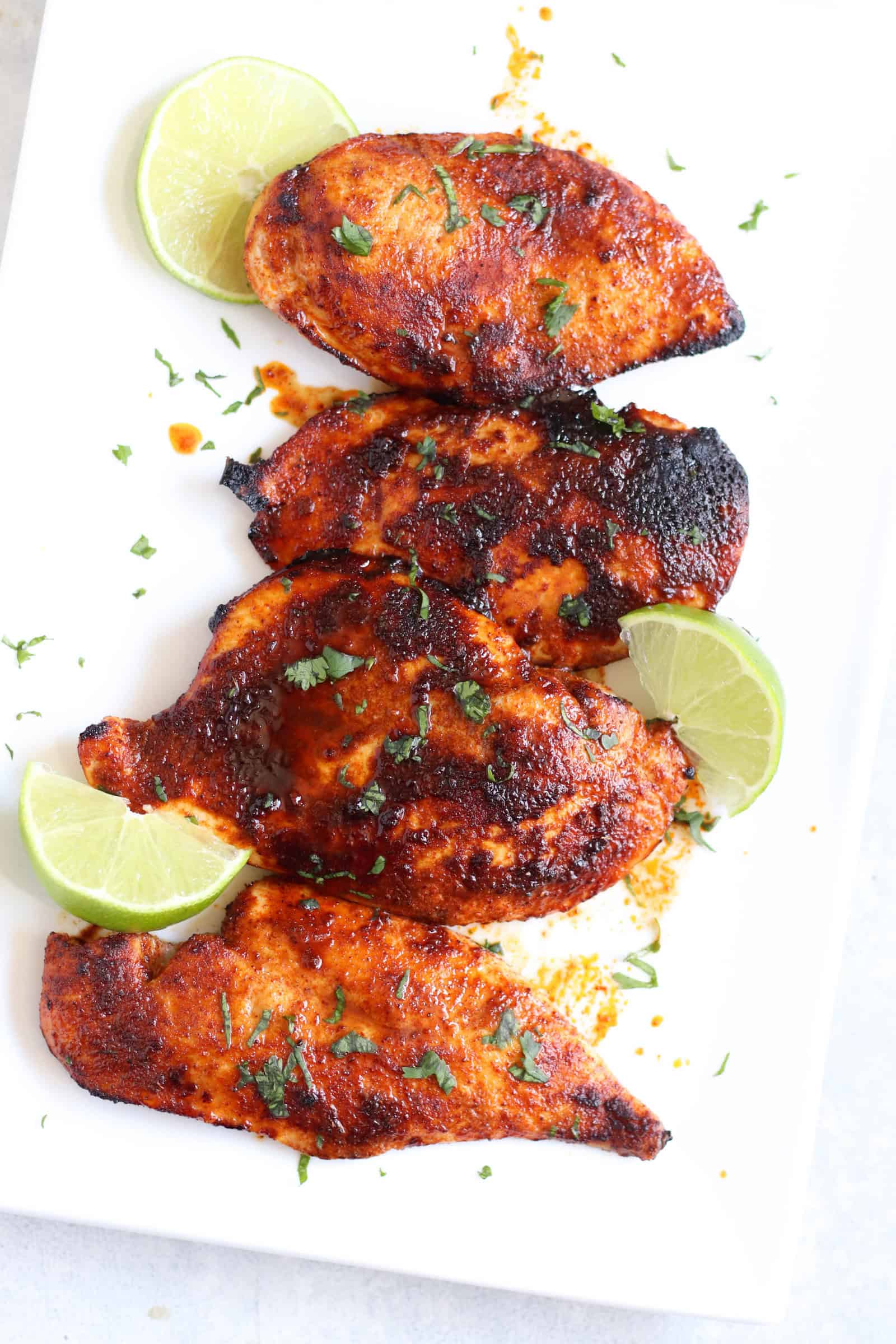 During the summer our grill is always going while the weather permits. Between barbecuing with friends and family night diners this Spicy Honey Glazed Chicken has become a favorite grilling recipe to make up. Anytime people come over and have it, they LOVE it.
This dinner is so simple, don't let the list of ingredients deceive you. Most likely you will have most if not all you need in your pantry. It's a perfect easy dinner recipe when you are wanting to plan dinner and avoiding running out to the store for ingredients.
If you are like us and plan on grilling a lot this summer check out our other awesome grilled chicken recipes. Some favorites are our maple mountain dew grilled chicken recipe, honey lime grilled chicken marinade recipe, and our pineapple grilled chicken recipe. all are extremely juicy and tender and need to make it to your grill this summer.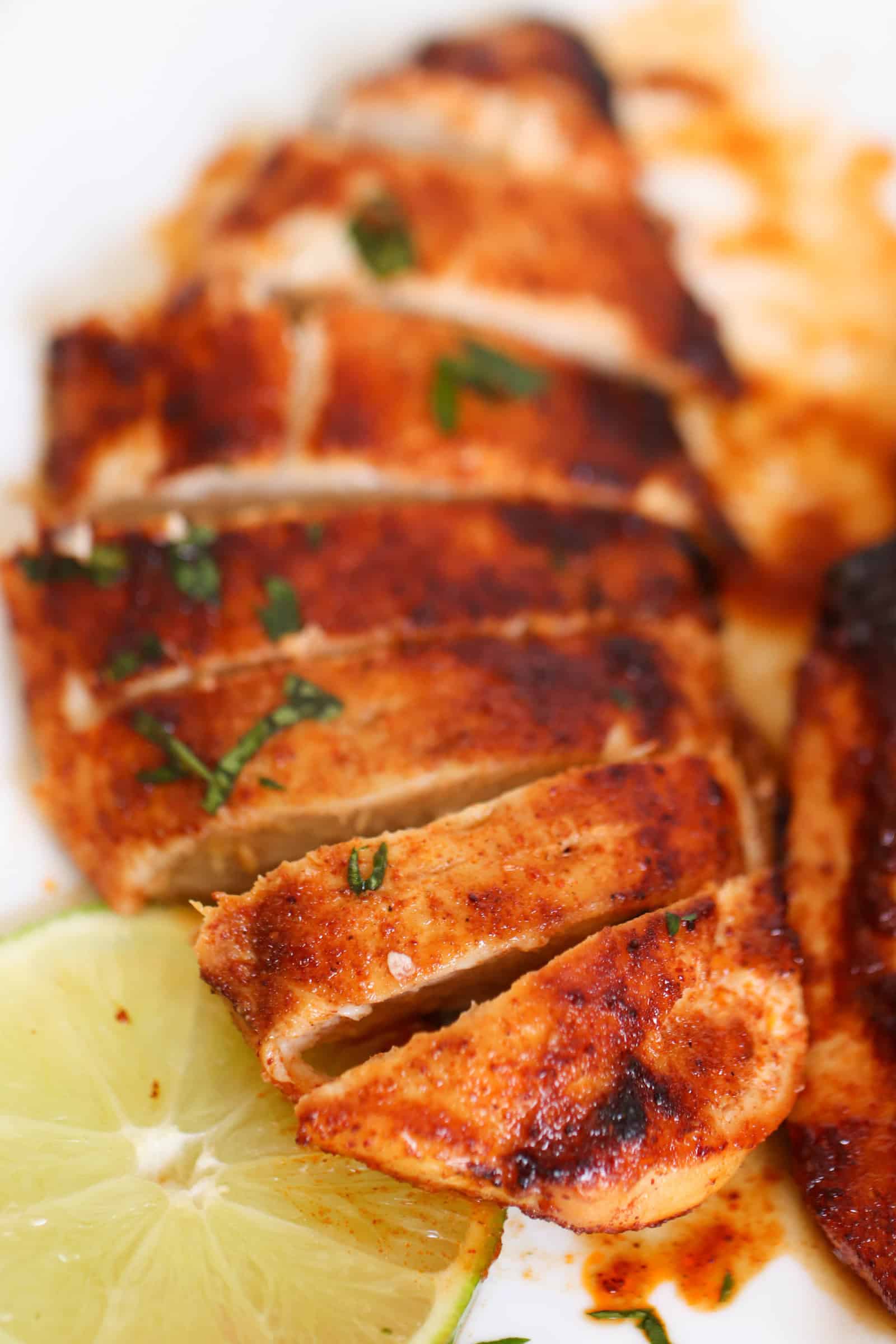 Everything you will need to make this Spicy Honey Glazed Chicken recipe

:
Honey glazed chicken ingredients:
Garlic powder

Chili powder

Salt

Ground black pepper

Cumin

Paprika

Ground cayenne pepper

Boneless skinless chicken breast

Olive oil

Honey

Apple cider vinegar
If you don't happen to have apple cider vinegar in your pantry, take a look at this of the best simple apple cider vinegar substitutes from StoneSoup. But, I would encourage you to get some if you have always wanted to try it! There are so many recipes with it and it adds great flavor!