Can you say TACO TUESDAY?! Our 3 Ingredient Slow Cooker Chicken Tacos are the perfect recipe for juicy, flavorful, absolutely delicious, but simple chicken tacos. Grab your favorite shells, chips, guacamole and get the fiesta started.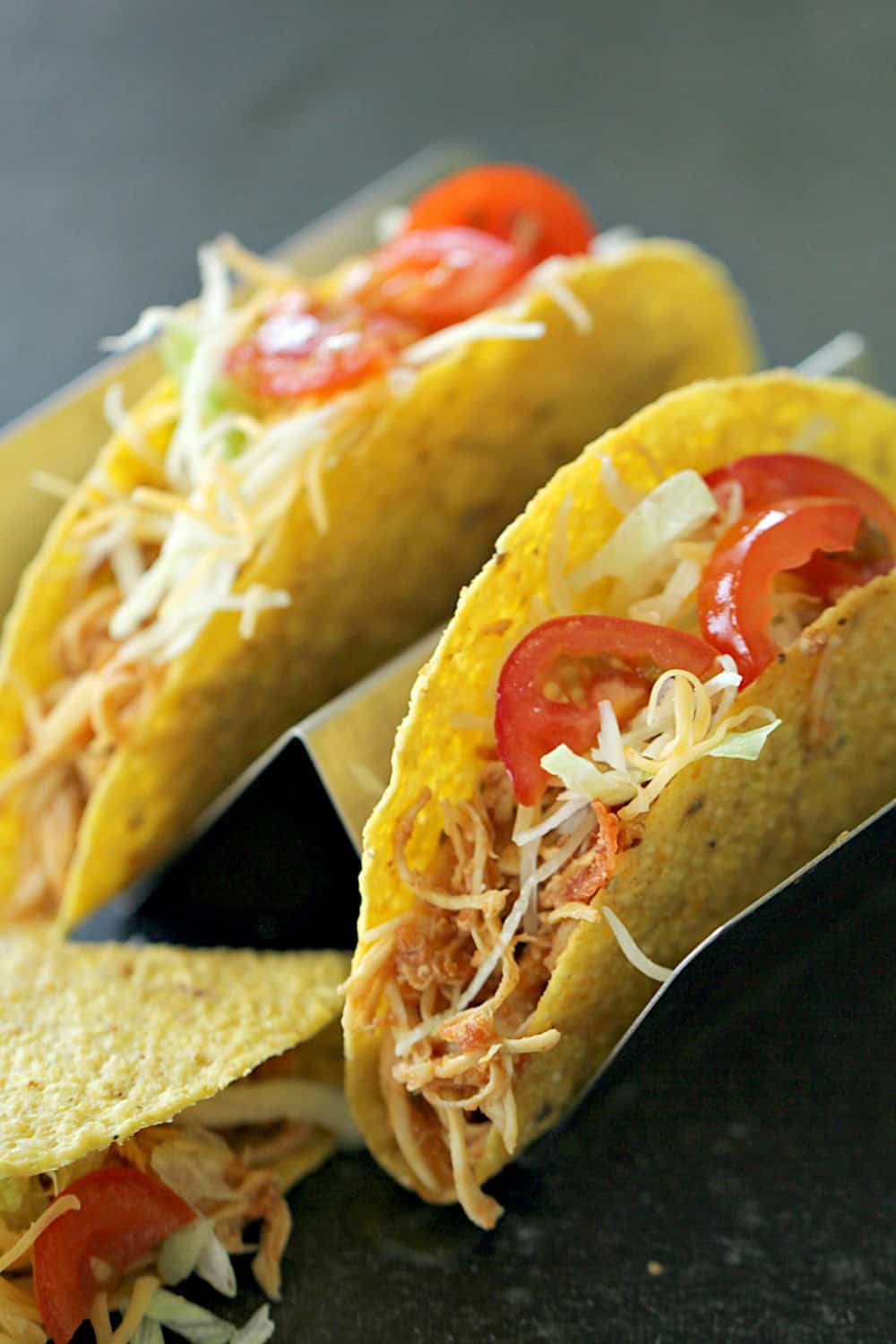 This Slow Cooker Chicken Tacos recipe is so simple that it has become a staple go-to recipe in our house. And soon it will be yours, too! This 3 ingredient chicken taco recipe is a dump everything in the slow cooker and leave it recipe.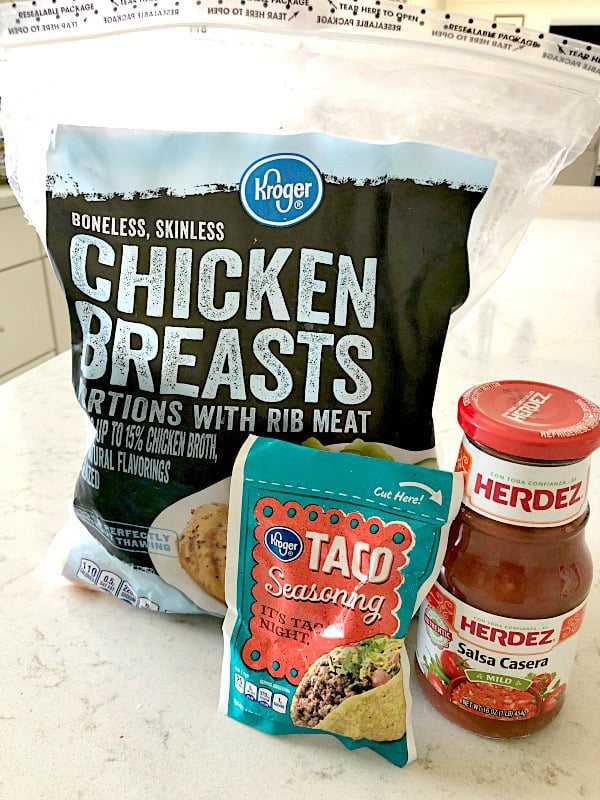 Ingredients needed to make this Chicken Taco Recipe:
1 packet taco seasoning
2 pounds boneless chicken breast
1 jar of salsa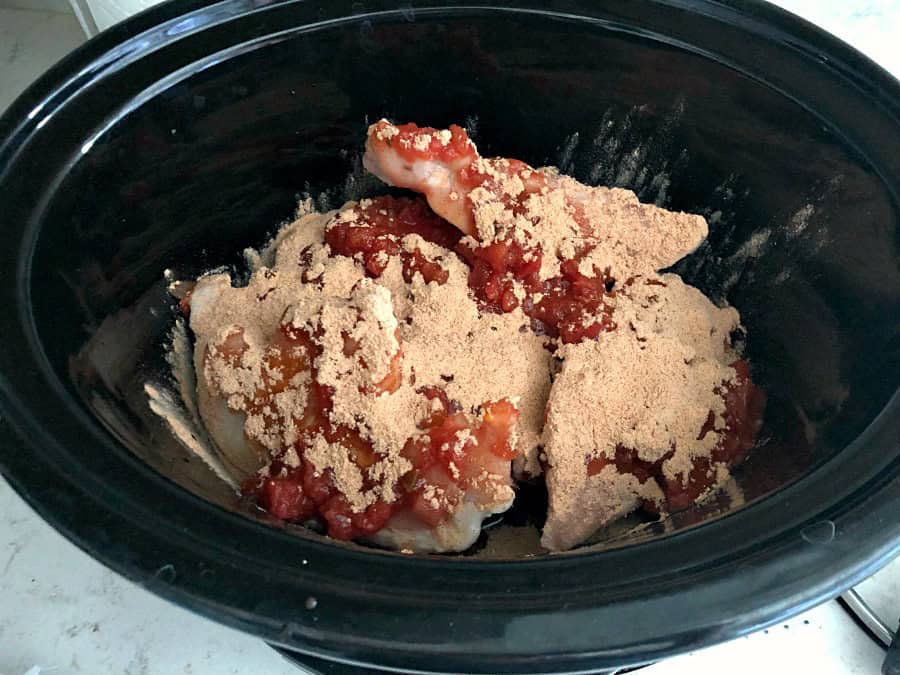 5 MINUTE DIRECTIONS (IF THAT):
To get started with these 3 ingredient chicken tacos, pull out your slow cooker. I absolutely love this one! Begin by spraying the bottom of the slow cooker with non-stick cooking spray to make cleaning up even easier.
Next, get the boneless chicken breast out of the package and place it on the bottom of the slow cooker.
Now for the hard part, open the salsa jar (sometimes that can be hard . . . ha ha!) and pour it over the chicken breasts. Then, simply sprinkle the taco seasoning over top of the salsa.
Time to let the slow cooker do its thing for 4-5 hours on high heat, or 6-8 hours on low heat. Remember, these cooking times are approximations as cooking times can vary with each slow cooker.
I know what you're thinking, "That wasn't hard" and you're right. This 3 ingredient chicken taco recipe is extremely simple! It's one of my favorites.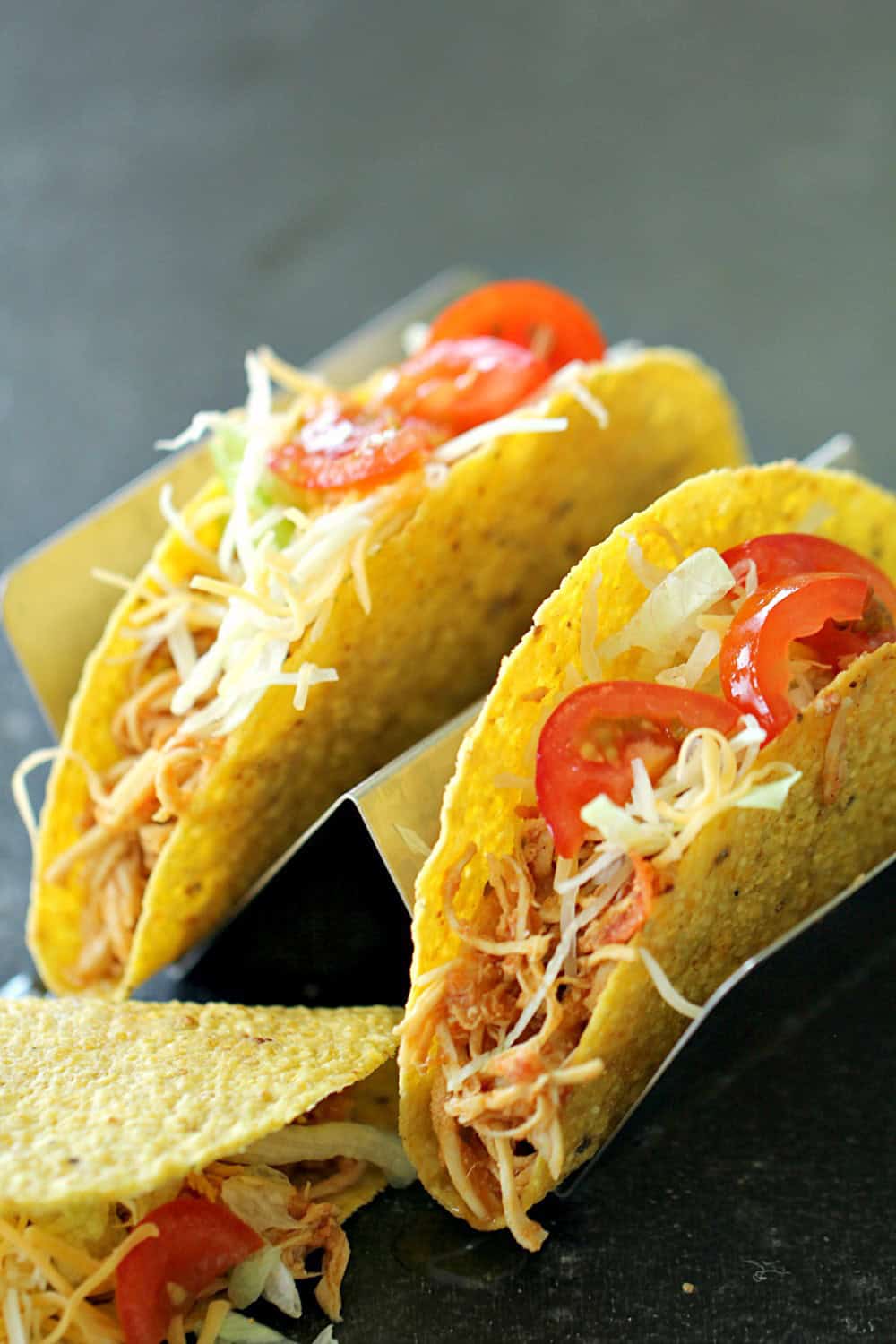 TIME'S UP!
Once your chicken is done cooking, it will shred easily for tacos. Simply use two forks to pull the chicken apart, then just stir it up to get all the salsa juices mixed in well.
For tacos, use either crunchy shells or flour tortillas. Either one will do!