The pineapple juice, brown sugar, and all the other amazing spices mixed together make a sweet and tangy flavor you won't forget! This grilled Huli Huli chicken recipe is one I love making over and over again!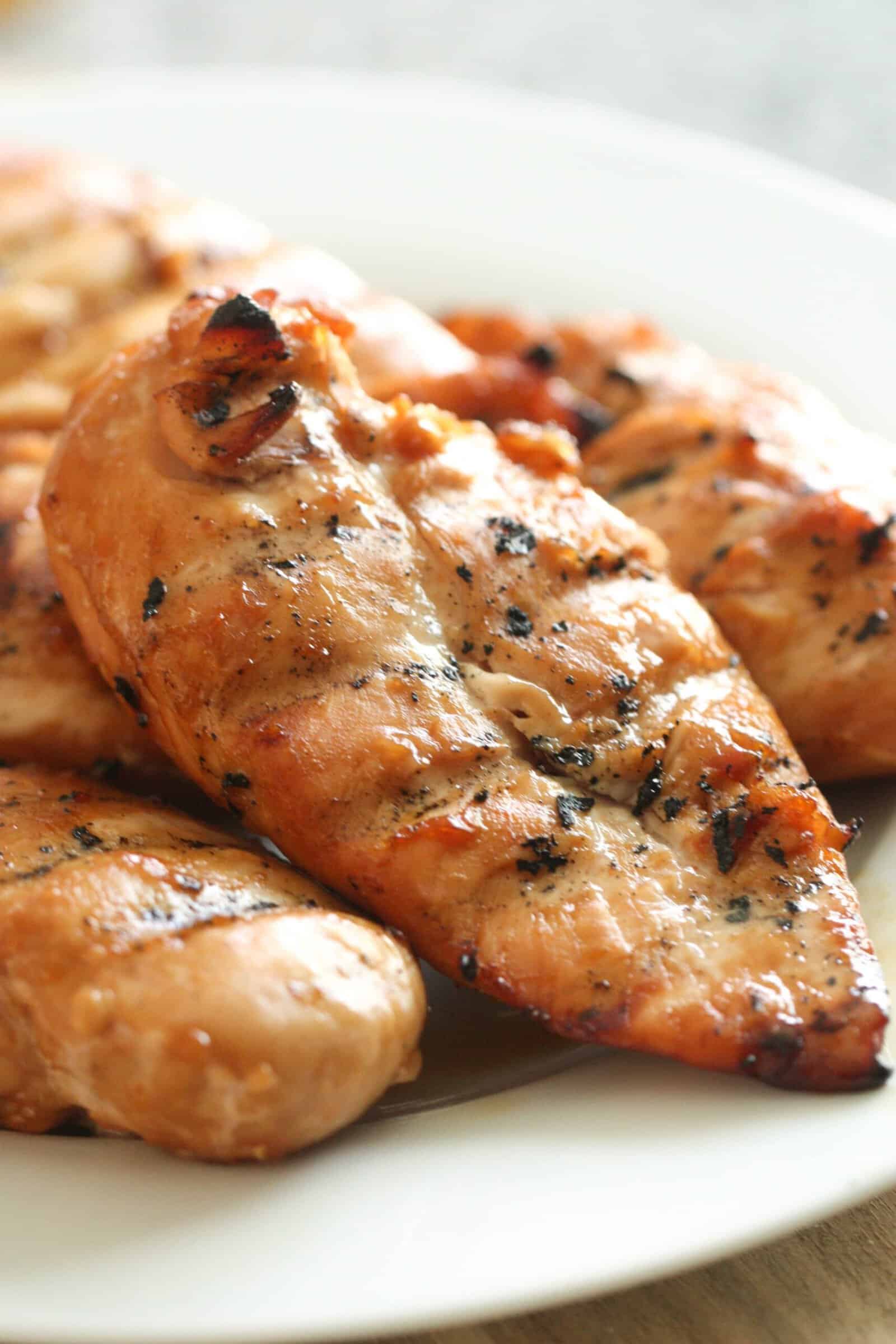 I cannot wait for summer when the grill gets pulled out (even though you can make this indoors) and have a relaxing Saturday BBQ with the family. This healthy grilled Huli Huli chicken recipe is always the first thing we make and for all the holidays!
The Hawaiian chicken makes a lasting impression. I can even remember the first time I've tried it and haven't gone a summer without it since. Even our kids love this recipe.
We also love to pair the grilled chicken with our grilled caramelized brown sugar pineapple recipe. Other great side dishes for a BBQ and potluck are our creamy pasta salad recipe, slow cooker creamed corn, and our cheesy garlic green beans recipe. You can find many more here as well!
For this Hawaiian grilled chicken recipe, you can find everything you need in the lists below!
Best chicken marinade ingredients:
Pineapple juice

Brown sugar

Ketchup

Soy sauce

Ground ginger

Minced garlic

Boneless skinless chicken breasts or thighs
Did you know that you can make your own homemade ketchup? Sometimes I forget that you can make even those daily things, like ketchup! If you want to try and make your own, take a look at this seriously good homemade ketchup recipe from Inspired Taste.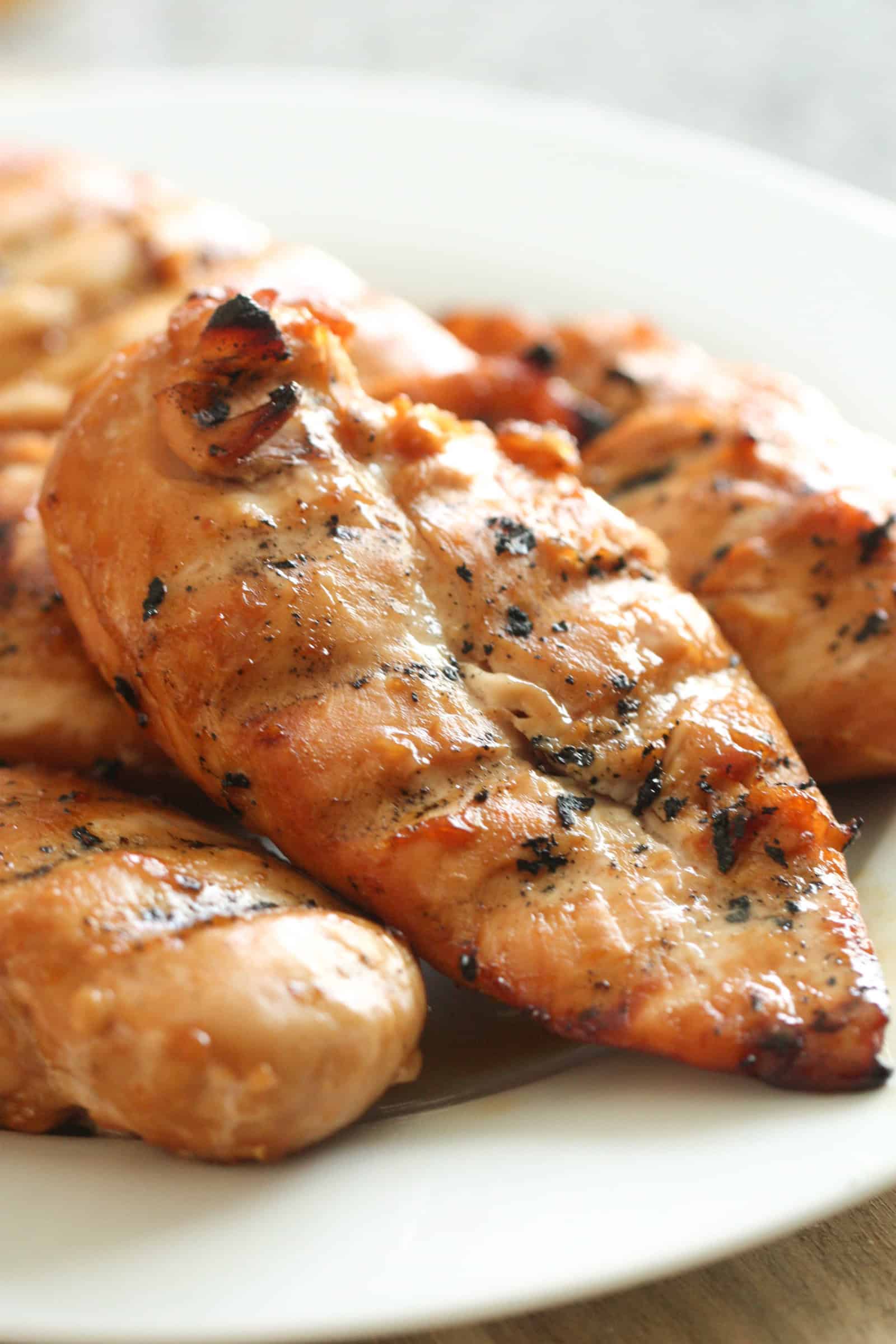 Here are a few other things you will need for this healthy Huli Huli chicken recipe: