The easiest way to make soup is in the Instant Pot! We have gathered over 100 of our favorite Instant Pot Soup Recipes and put them all in one place.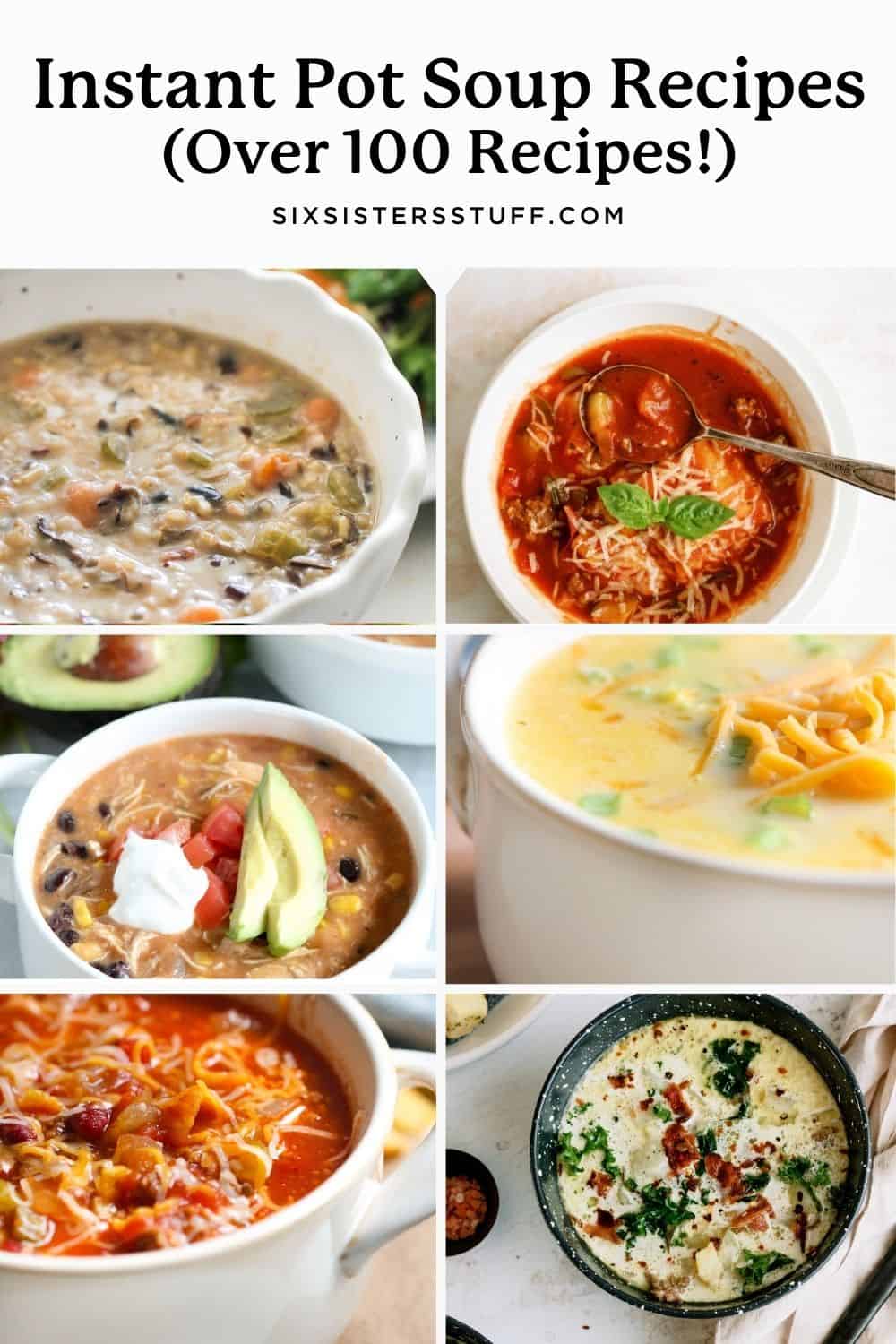 Today we wanted to share with your our entire collection of the BEST Instant Pot Soup Recipes – including Stews, Chilis, and Chowders!
I'm sure that you have noticed by now how much we love our Instant Pots . . . it's our favorite kitchen appliance
Millions of you have watched our videos on YouTube all about the Instant Pot and some of our favorite recipes.
Soups are probably our favorite thing to make in the Instant Pot.
It's great for a quick lunch or dinner, especially on a cold day.
Many of our soups can be made into freezer meals – if you need freezer meal ideas, make sure to check out our 100 Instant Pot Freezer Meals collection!
What's great about making soups in the Instant Pot:
What is the Soup Button on my Instant Pot?
The soup button is pre-programmed to cook your food for 30 minutes on high pressure.
However, the soup features brings the soup to a slow simmer and doesn't come to a boil.
We don't recommend using the soup feature for any of these recipes – please just follow the instructions as written.
But – the soup button is AWESOME for reheating soup after it's been in the fridge!
Let's jump into the recipes!
These recipes will be divided by the type of meat (or lack of meat in the vegetarian section) that is in each recipe.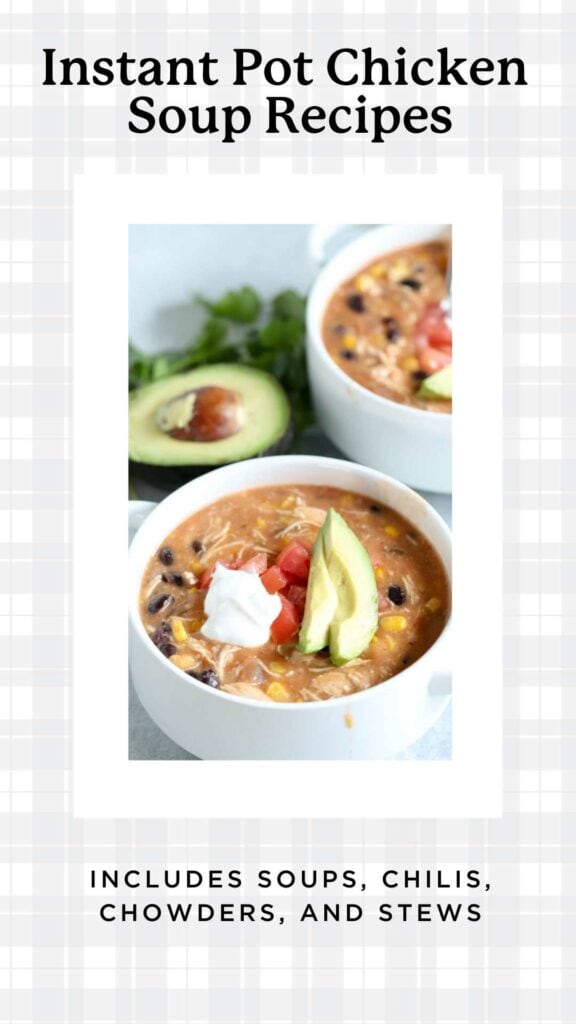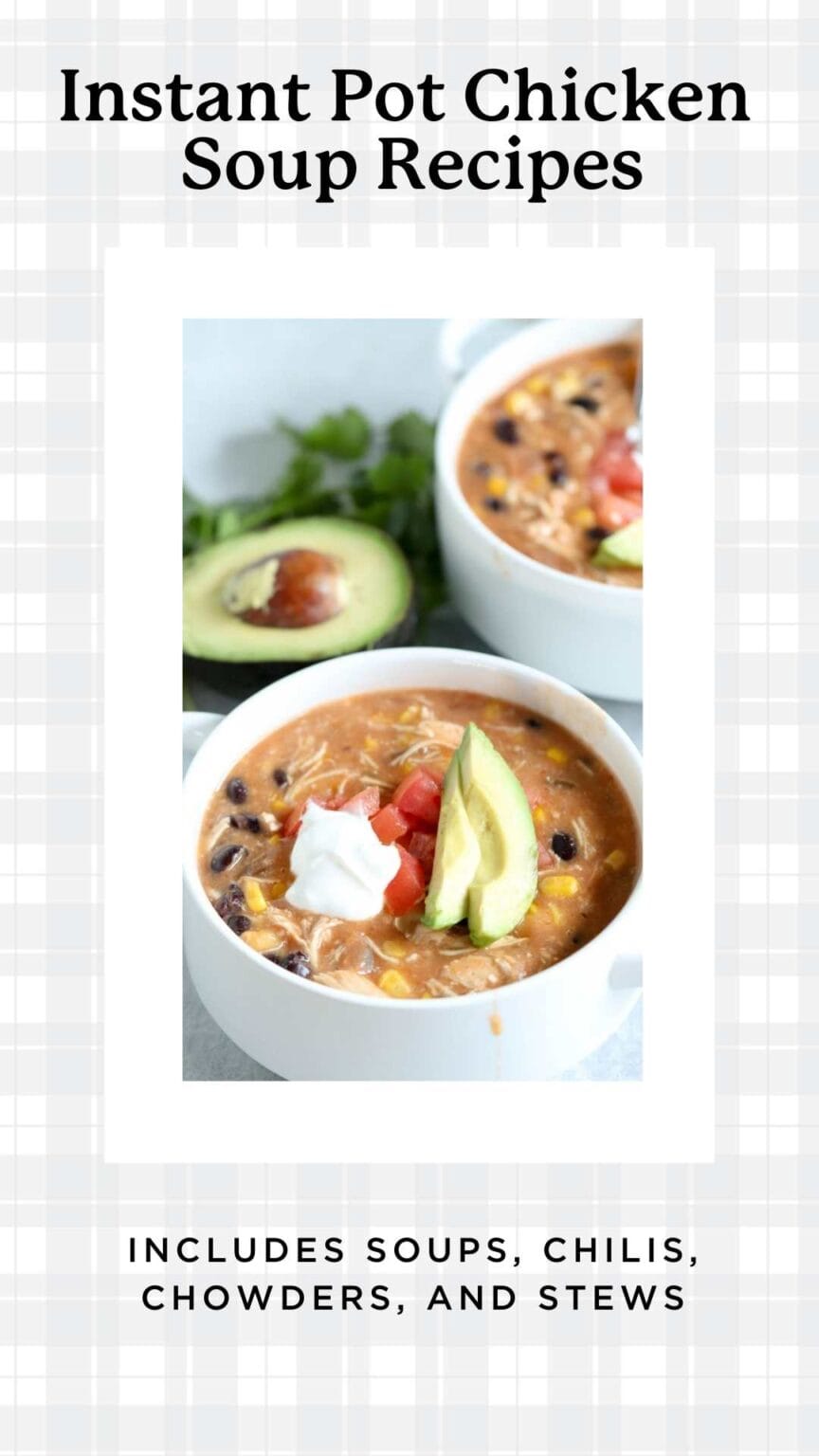 Chicken Instant Pot Soup Recipes: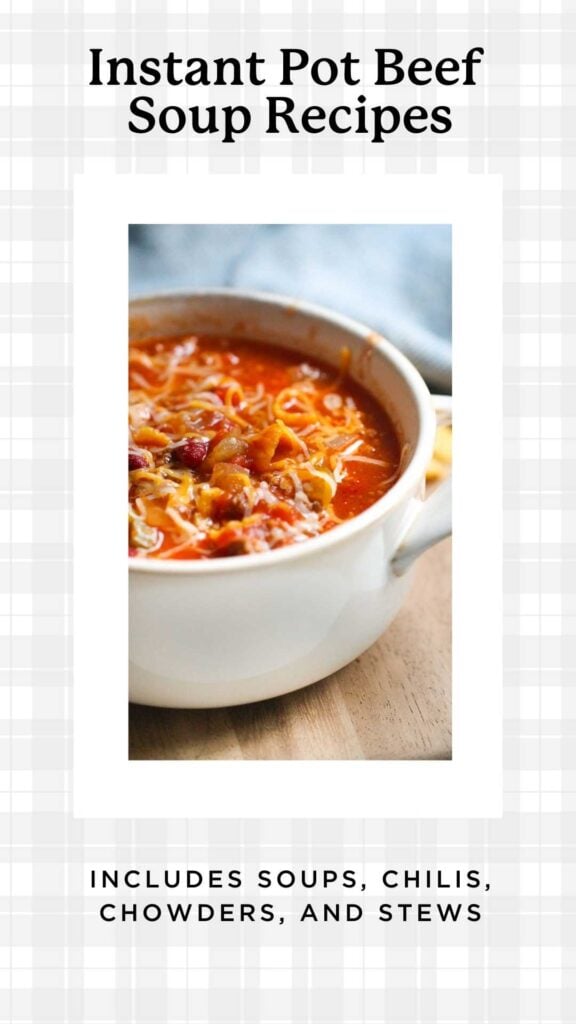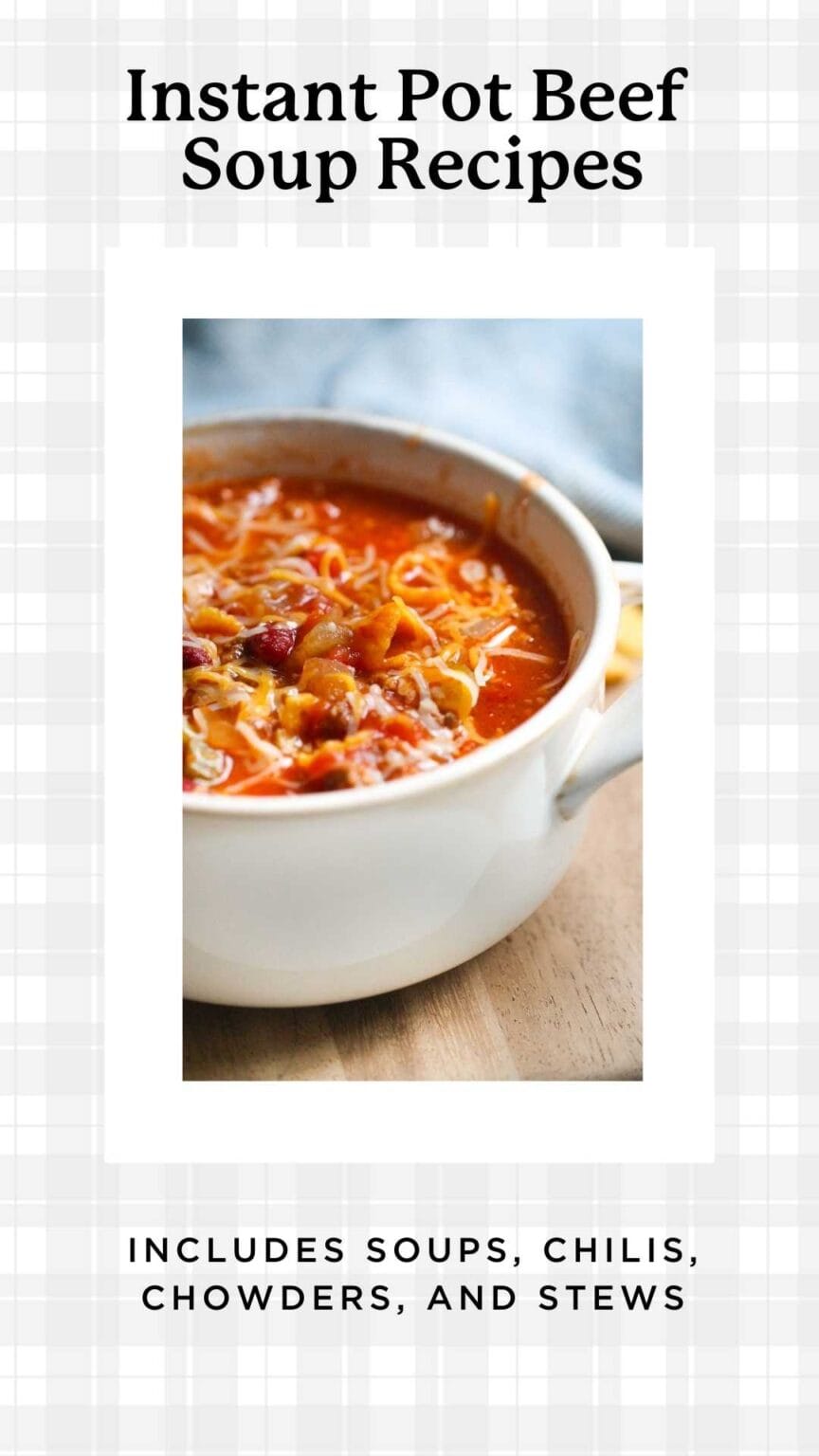 Beef Instant Pot Soup Recipes: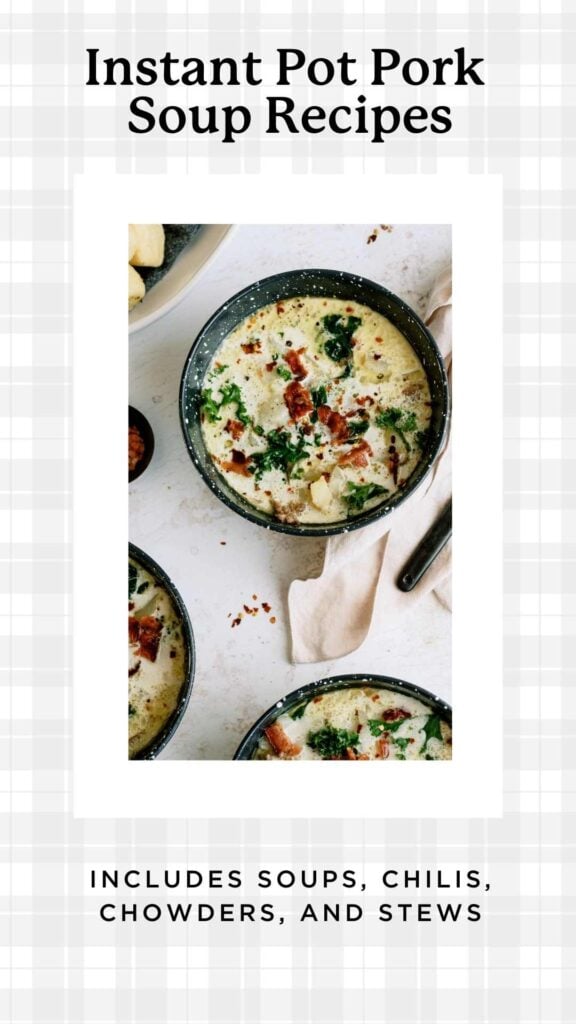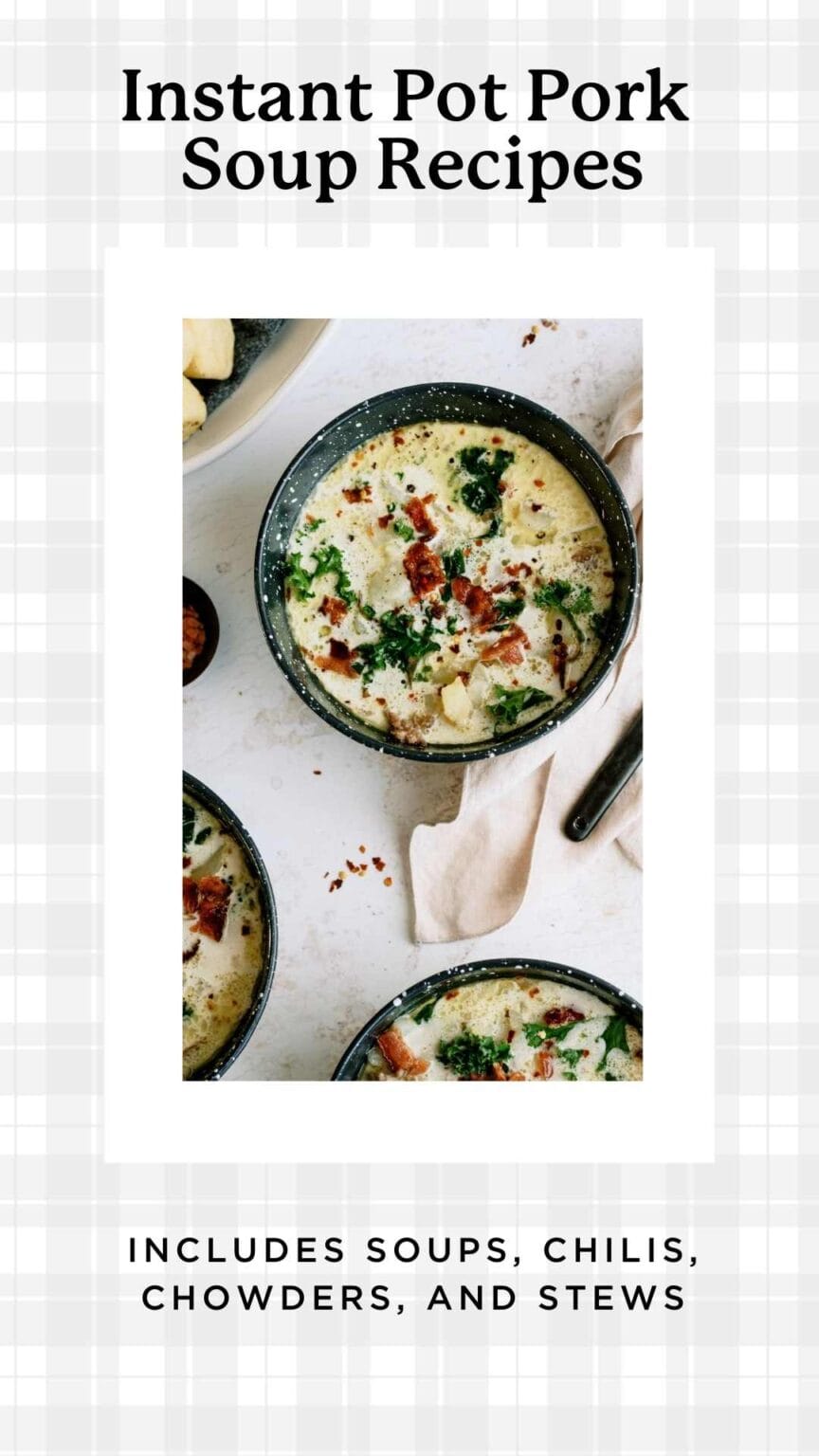 Pork Instant Pot Soup Recipes: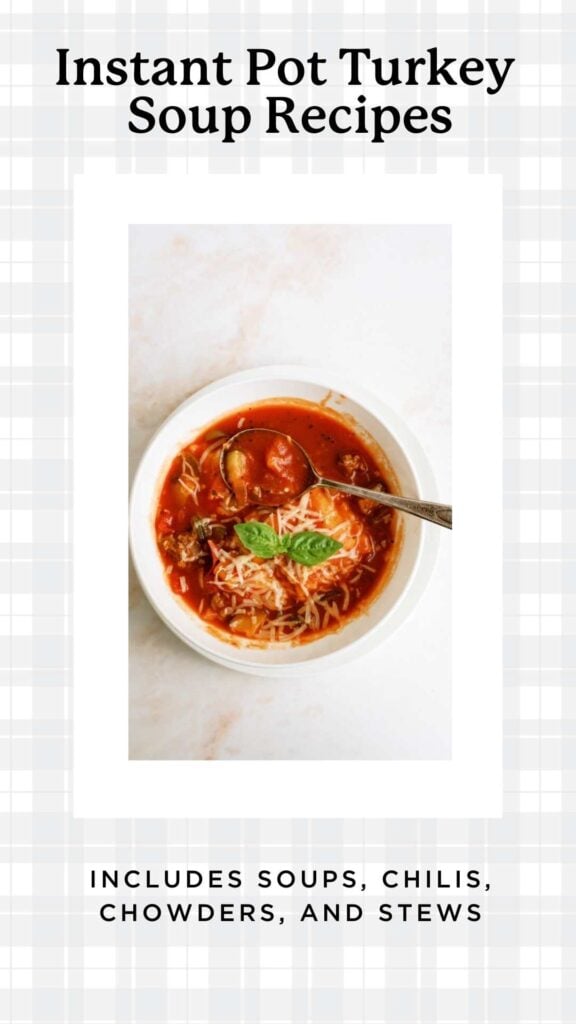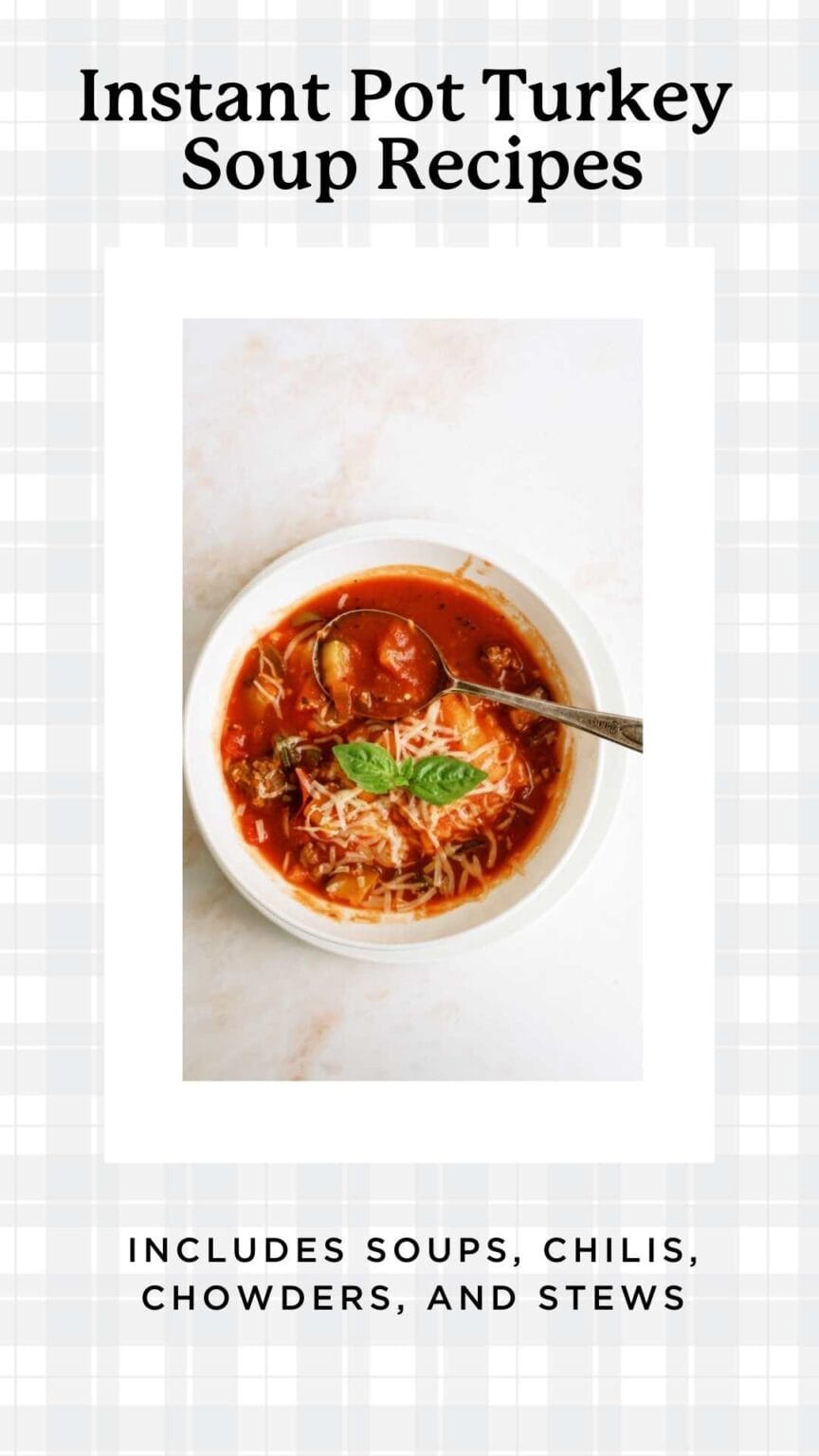 Turkey Instant Pot Soup Recipes: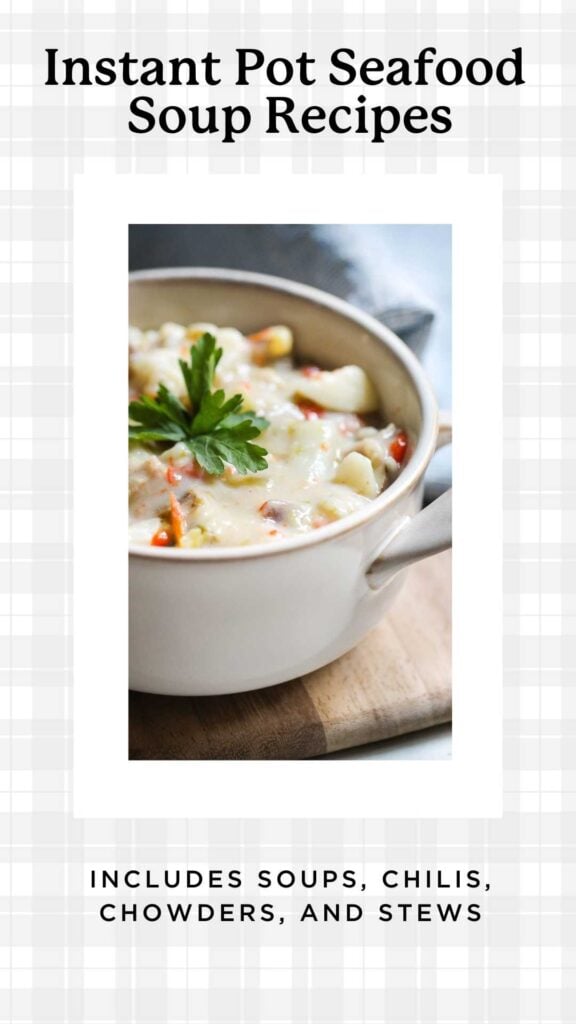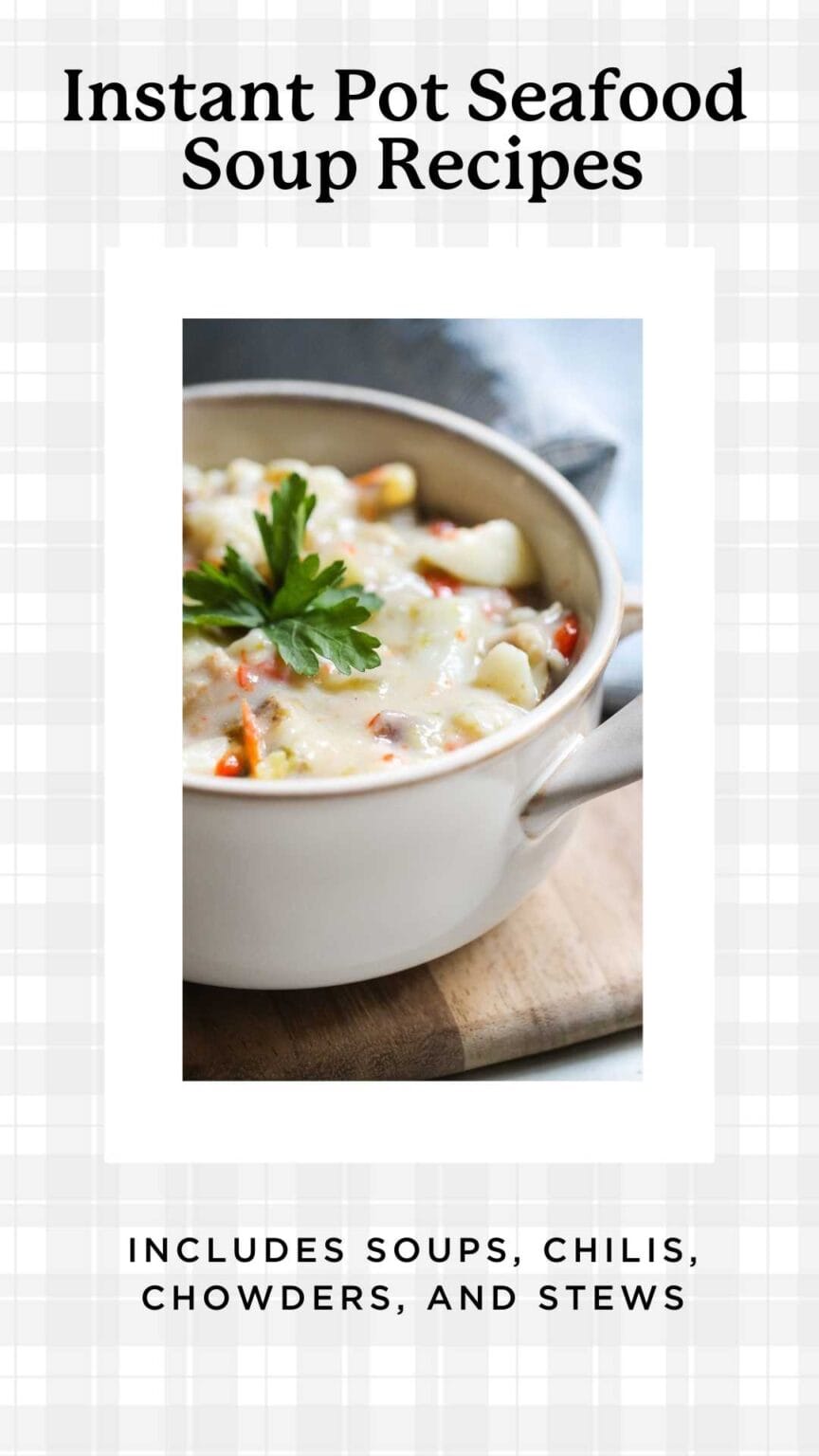 Seafood Instant Pot Soup Recipes: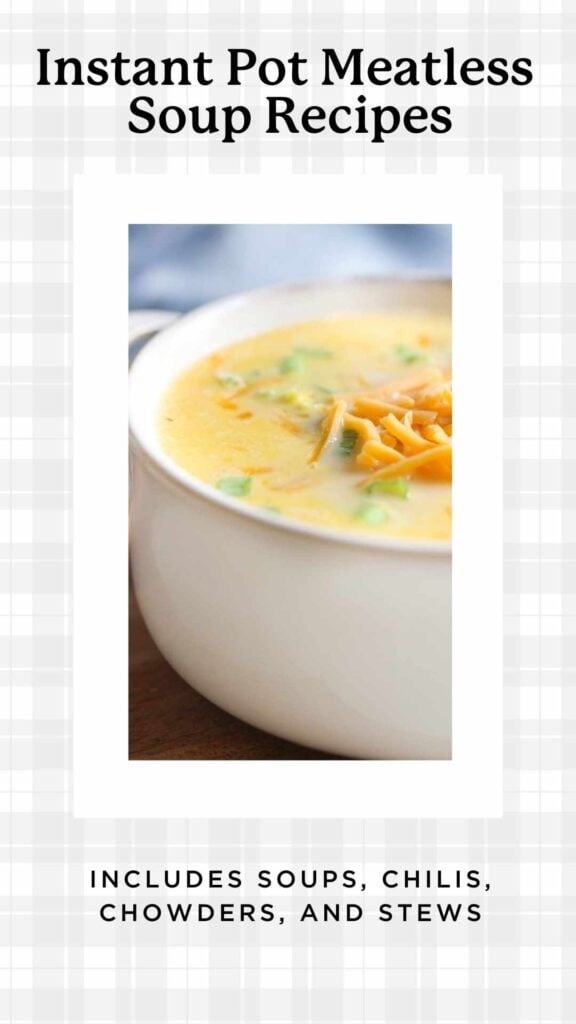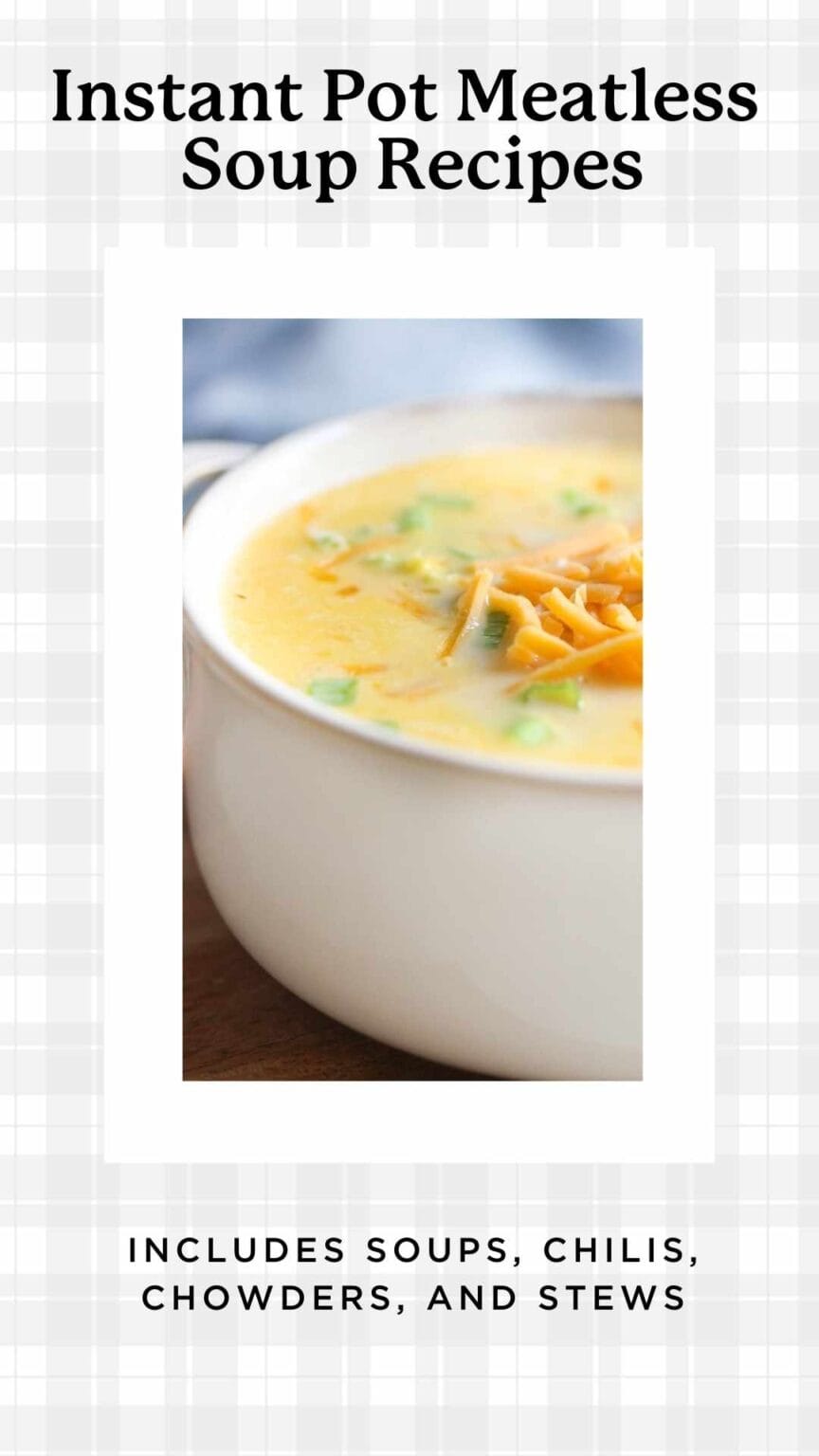 Meatless Instant Pot Soup Recipes:
We will continue to update and add to this list as we publish more freezer meals!
Check out our videos about making soups in the Instant Pot: