The creamiest White Chicken Chili with AMAZING flavor and it comes together in just a few minutes. This is a fan-favorite!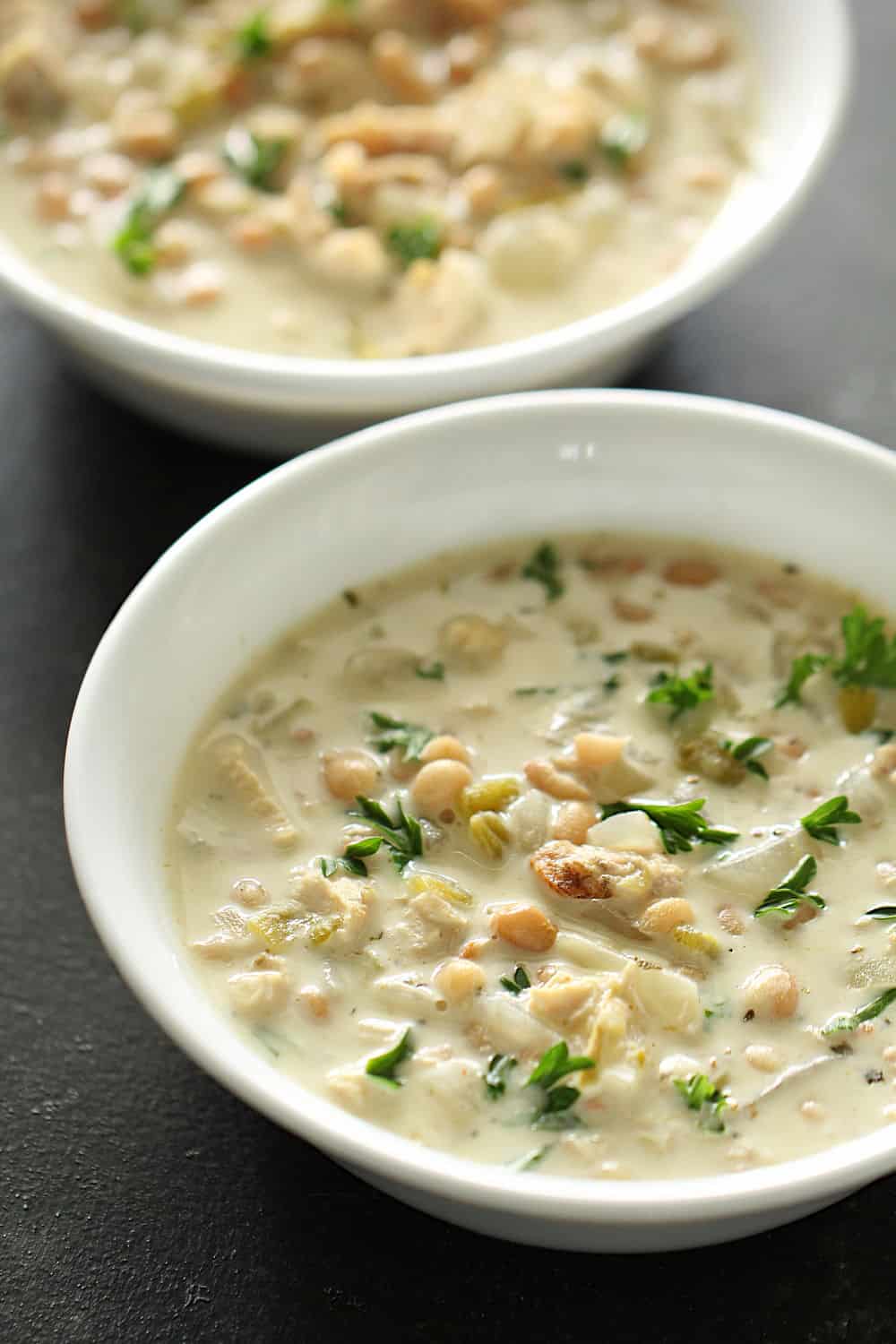 Sometimes my husband is picky about having soup for dinner, but this White Chicken Chili is one of his FAVORITES.
My kids love it too!
If you have an Instant Pot, try our Instant Pot version of this White Chicken Chili.
It is easy to make and very delicious . . . serve it with our 30 Minute Rolls and you have a homemade delicious meal that's ready in no time!
Ingredients needed for this White Chicken Chili:
3 boneless chicken breasts
1 onion chopped
1 ½ teaspoons garlic powder
1 Tablespoon Olive oil
2 (15) ounce white beans rinsed and drained
14 ounces chicken broth
2 (4) ounce green chilies chopped
1 teaspoon salt
1 teaspoon ground cumin
1 teaspoon oregano
½ teaspoon pepper
pinch cayenne pepper
1 cup sour cream
½ cup whipping cream