You need to try our delicious slow cooker nacho Grande soup recipe! Just because it's winter (basically) doesn't mean you have to stick with your traditional soup recipes. Why not spice things up a bit with this beefy nacho cheese soup recipe?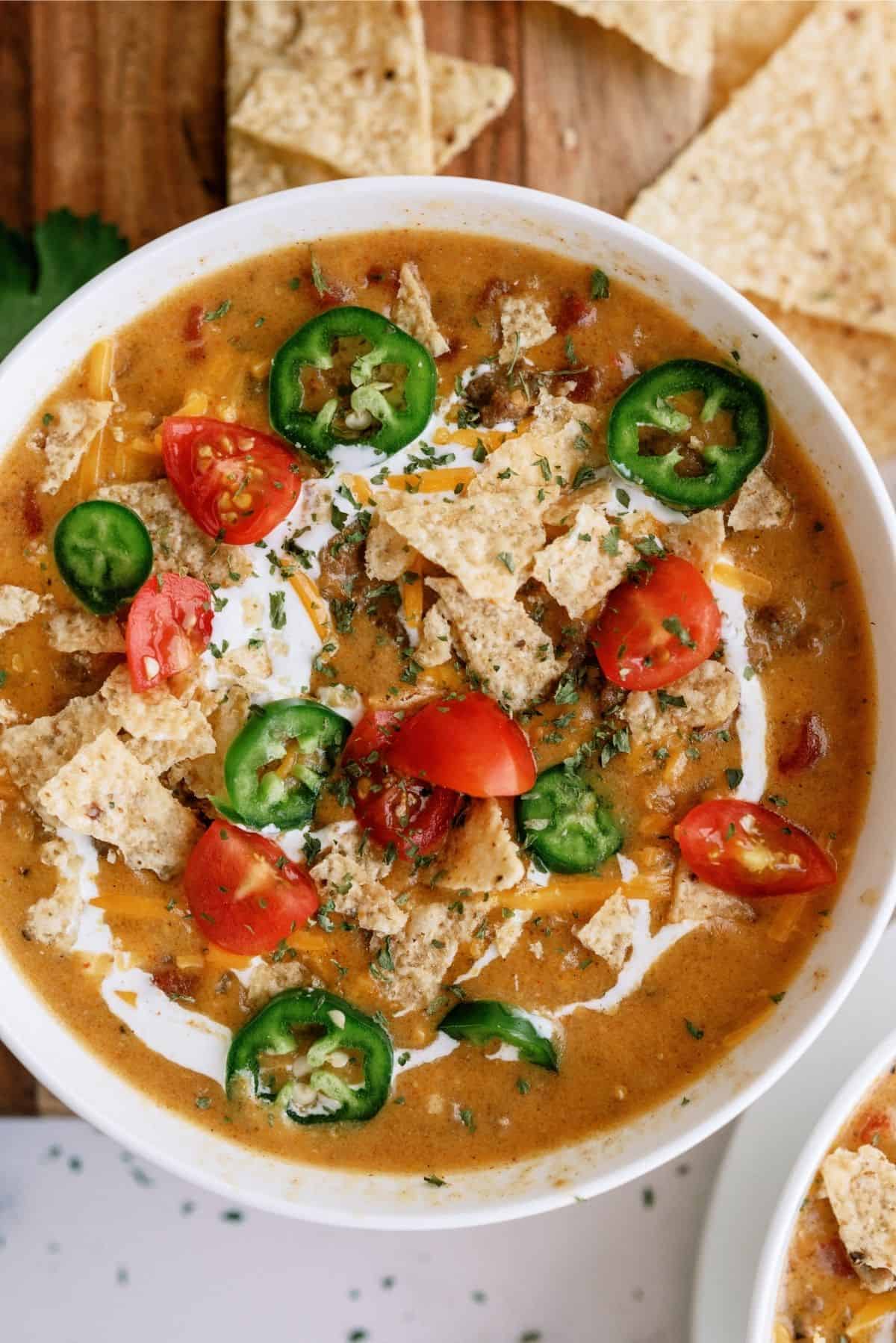 For one of the best cheese soup recipes, you have found the right one with our slow cooker nacho grande soup! It is so cheesy, beefy, and filled with all of those delicious taco seasonings.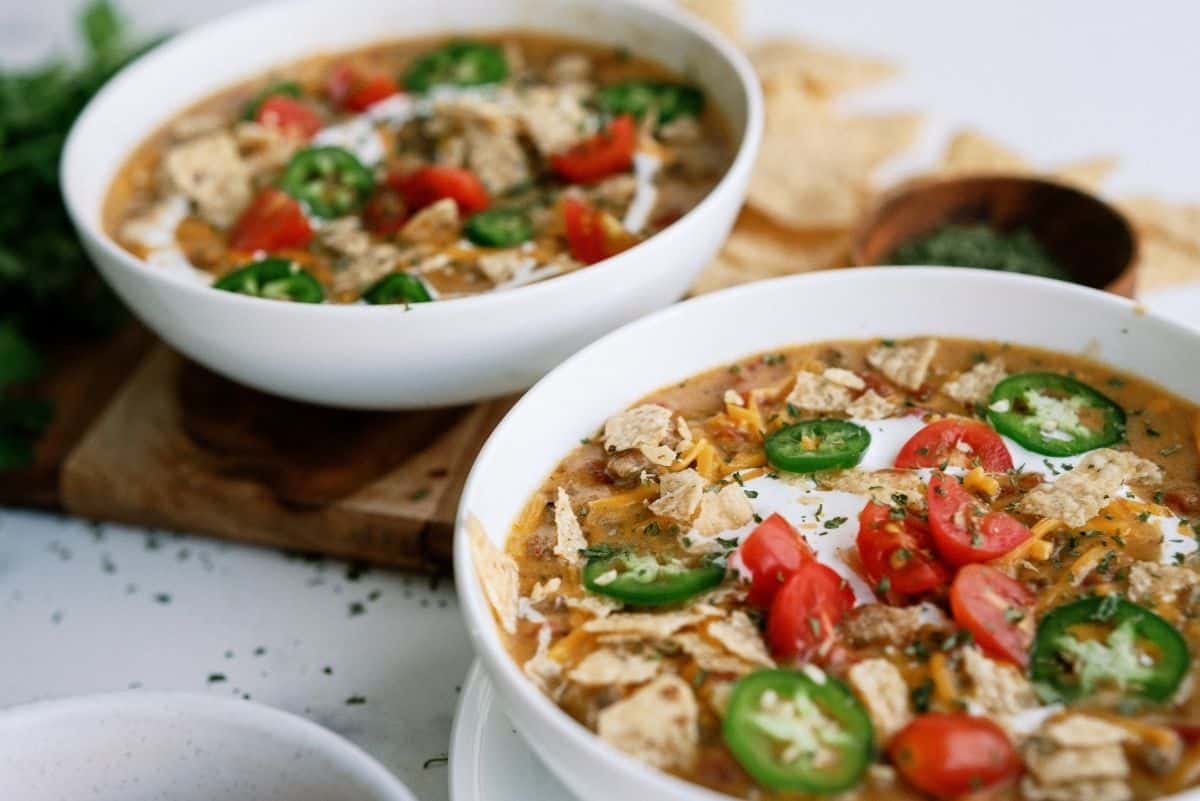 You will easily add this to your favorite family recipe list after you've had it for the first time. It will please even the pickiest eater and fill up the hungriest (or hangriest) one at the table.
I know there are so many good slow cooker recipes out there, but I promise you will not be disappointed you chose this one. The only thing you might be sad about is that you didn't find it sooner to be able to enjoy the creamy, cheesy, spicy (only a little), goodness that this recipe produces.
I'll admit, soups can be kind of hard to make a meal out of sometimes, but with this one I like to serve it with some tortilla chips, and easy southwest salad, homemade french bread (perfect for dipping!), and homemade fried ice cream (without the frying) and will you have yourself an absolutely wonderful meal!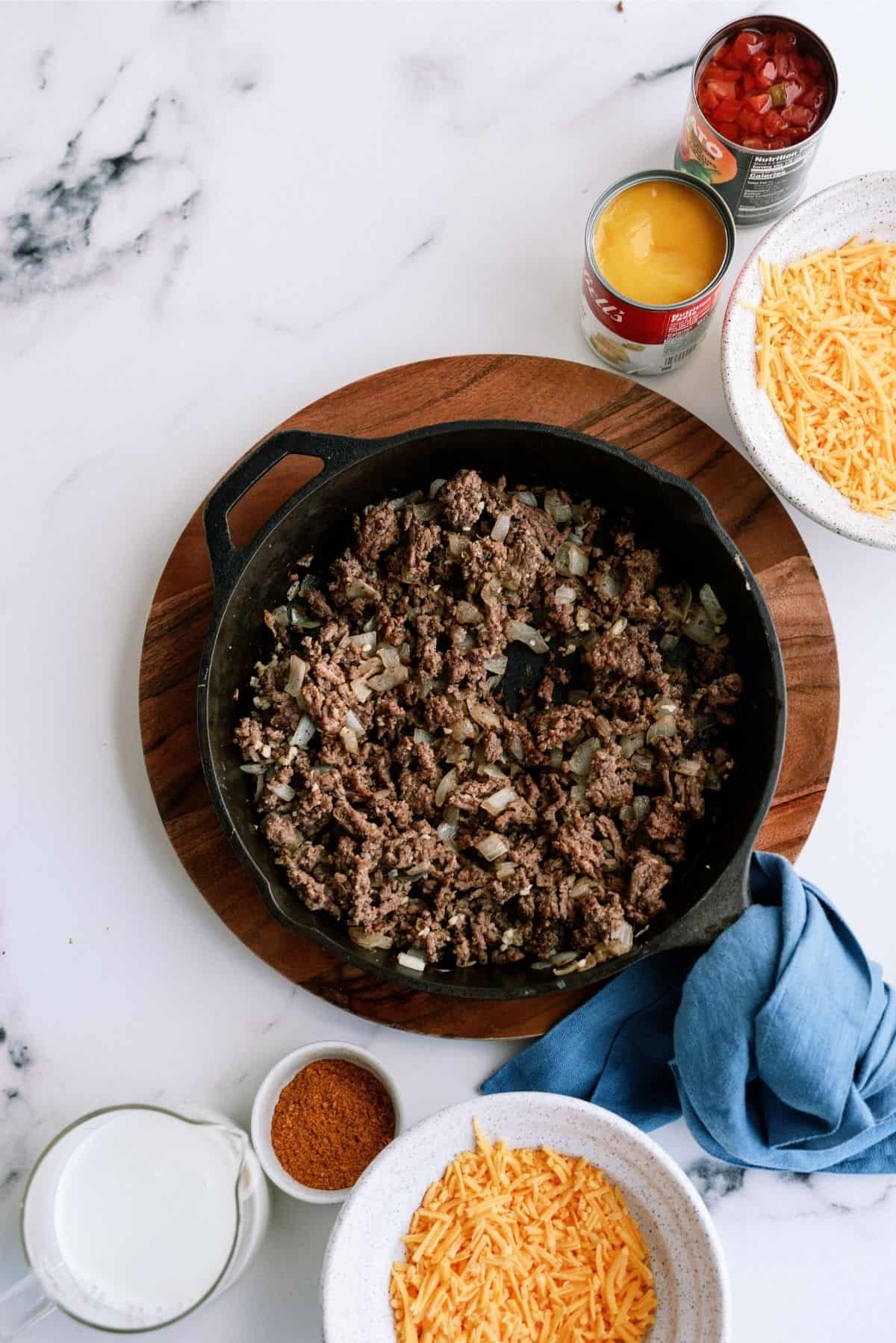 Ingredients You'll Need For This Slow Cooker Nacho Grande Soup Recipe:
Ground beef
Onion
Minced garlic
Taco seasoning
Condensed cheddar cheese soup (THIS kind of soup is used in this recipe)
Diced tomatoes and green chilis (like Rotel)
Milk
Shredded cheddar cheese
Crushed tortilla chip
Sour cream
How To Make This Slow Cooker Nacho Grande Soup Recipe:
In a medium skillet cook the ground beef with the diced onion, and minced garlic over medium-high heat until the meat is fully browned and cooked all the way through.
Then strain the meat to discard any fat.
Now, in your slow cooker prepare the inside by spraying it down with nonstick cooking spray.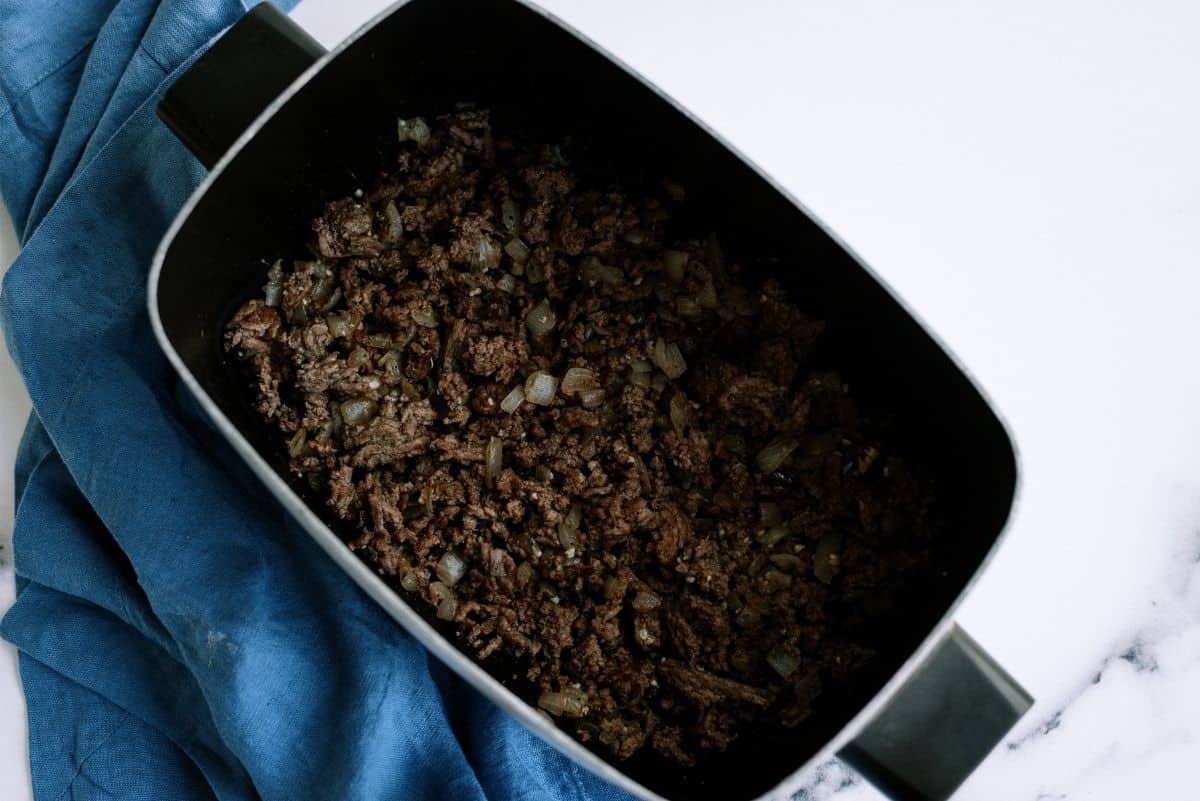 Once the slow cooker is ready, pour in the browned meat and onion mixture.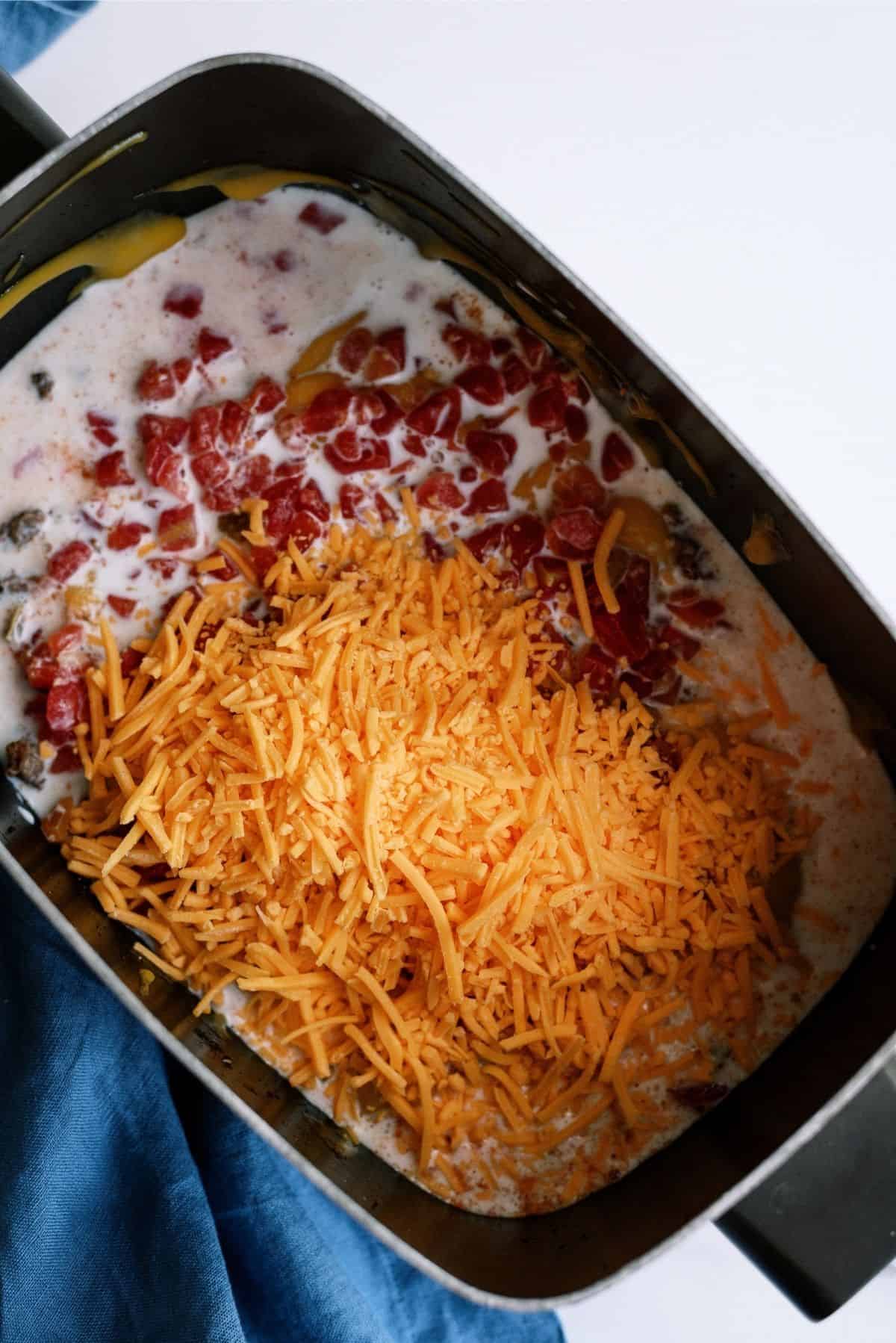 Then add the taco seasoning, cheddar cheese soup, a can of diced tomatoes with chilies (do not drain the can!), milk, and 1 cup of shredded cheddar cheese.
Stir everything together and turn the slow cooker on low for 3-4 hours (and up to 4 additional hours on the warm setting) to cook it all together.
Once the soup is done cooking, just give it a good stir before serving!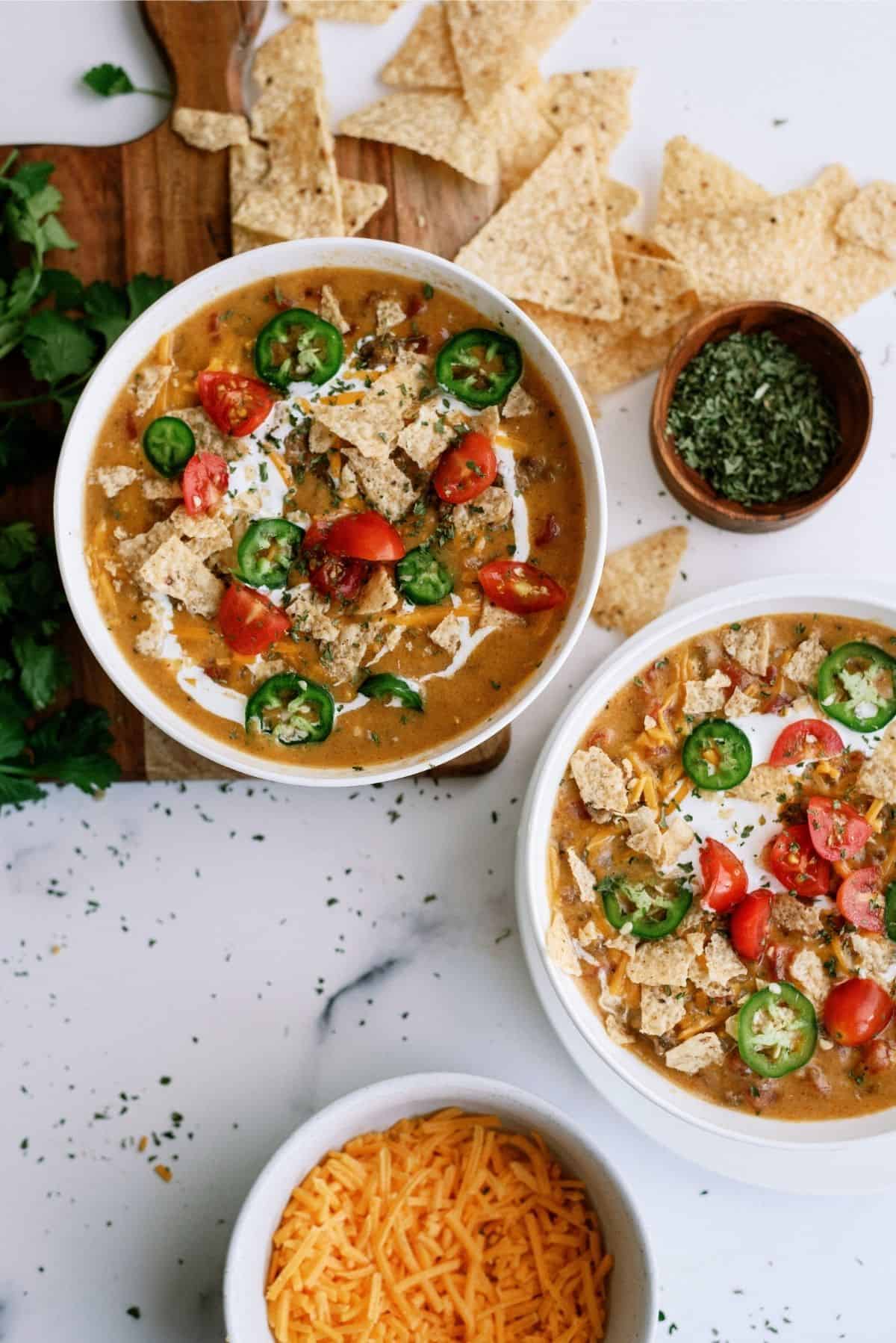 Then use a ladle to scoop the nacho grande soup into a bowl and top it off with some crushed tortilla chips, shredded cheddar cheese, and some sour cream!
To Make This Family Favorite Recipe You Will Need:
Slow cooker
Can opener
Ladle
Medium-sized skillet
Nonstick cooking spray