With a little bit of this, and a little bit of that, our quick Italian turkey soup was created. It has our favorite parts of our favorite soups, all rolled into one. This is one you NEED to try this week!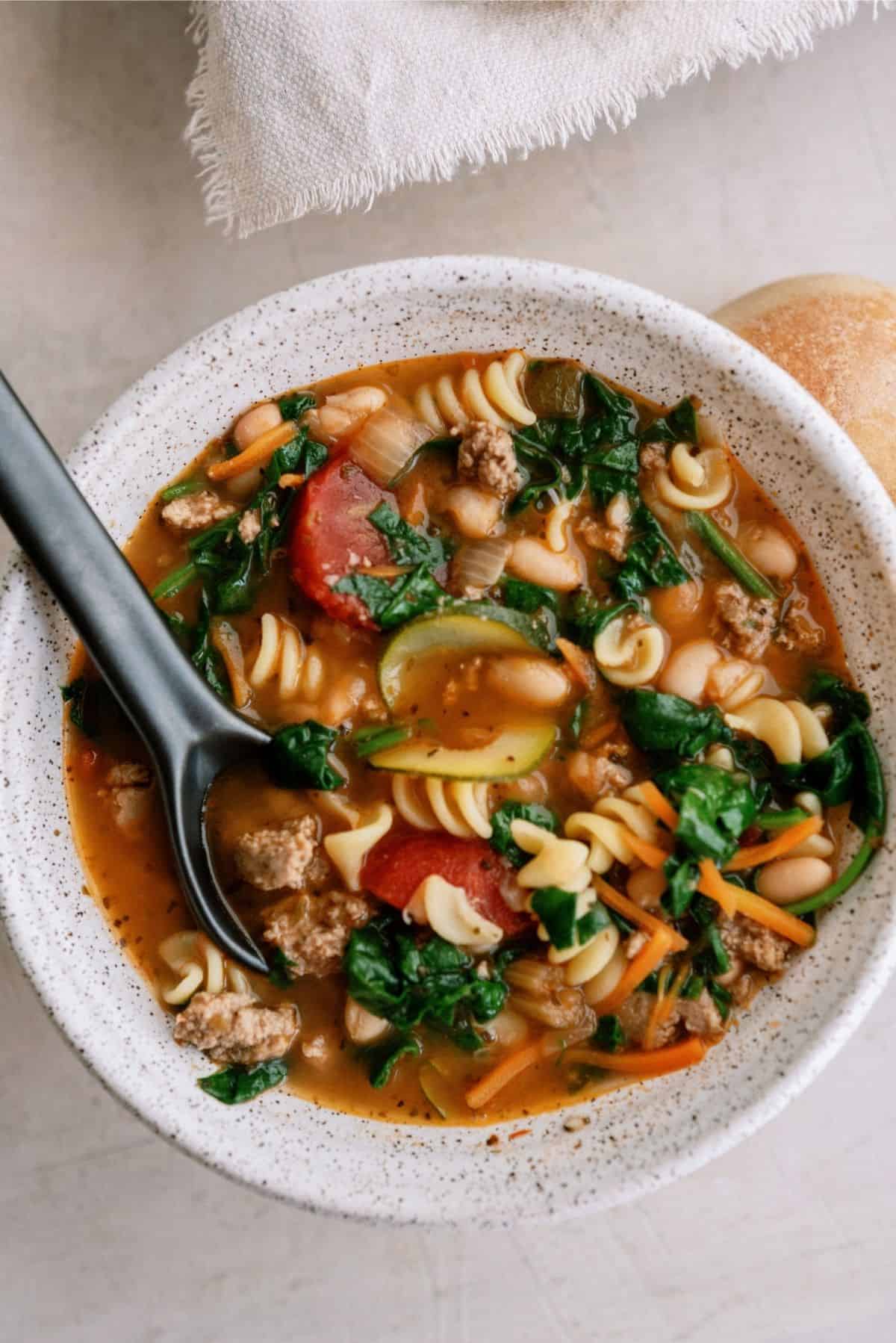 The recipe for this quick Italian ground turkey soup was created from taking all the parts of my favorites soups and putting it all together. And, boy is it amazing!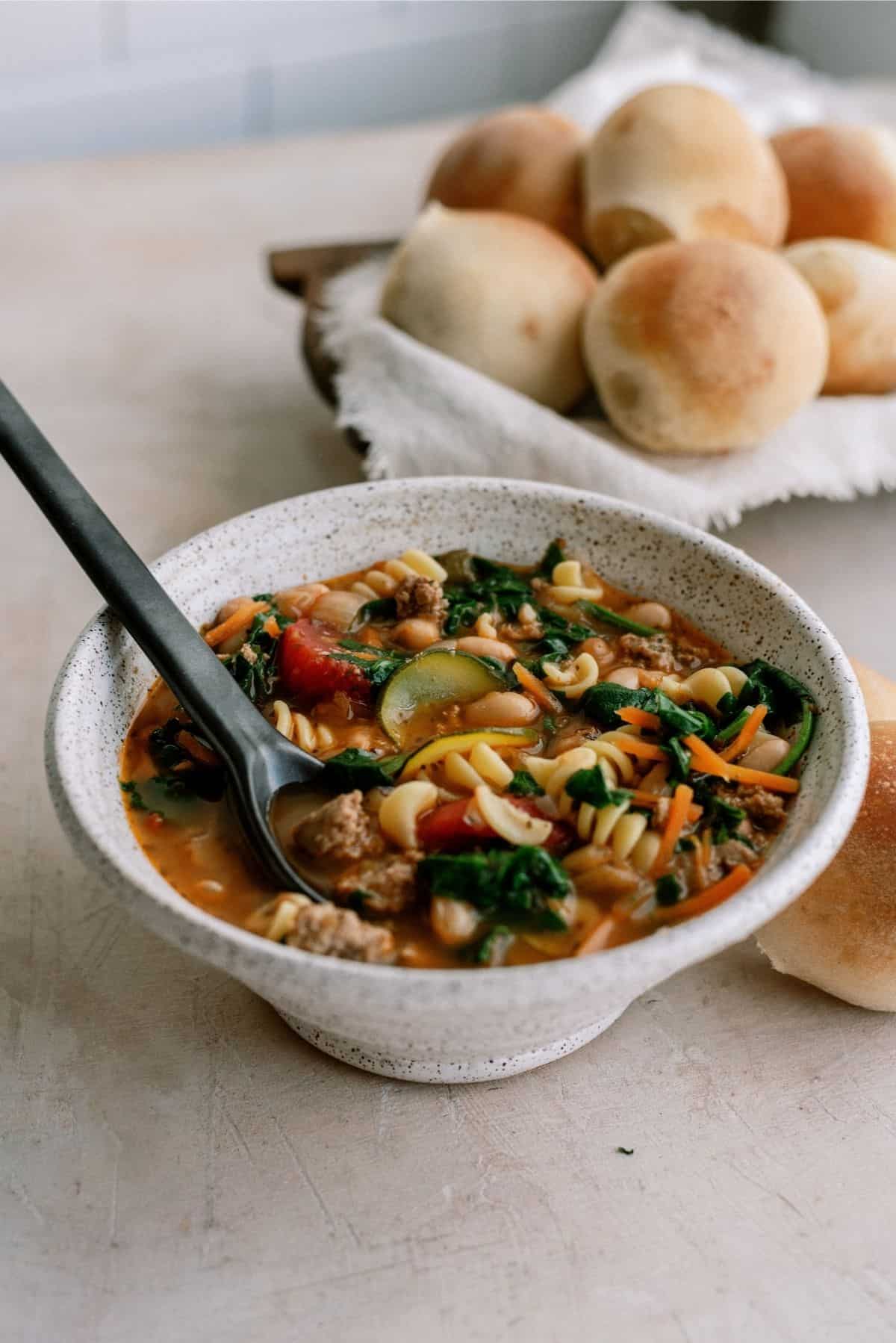 It is one of my easy family dinner recipes that my kids also love so it is a win win. Plus then I can hide all of the veggies in the soup that they wouldn't always normally like, or rather change their mind's about liking.
You can make this ground turkey recipe up in no time and it is a delicious healthy soup recipe that you will actually look forward to eating. Sometimes when recipe are labled "health" delicious does not always ensue, but this soup recipe is absolutely delicious!
For sides to serve with this soup, try our cheesy carlic Texas toast, easy homemade french bread, or homemade cornbread. They are all perfect for dipping in this flavorful soup recipe.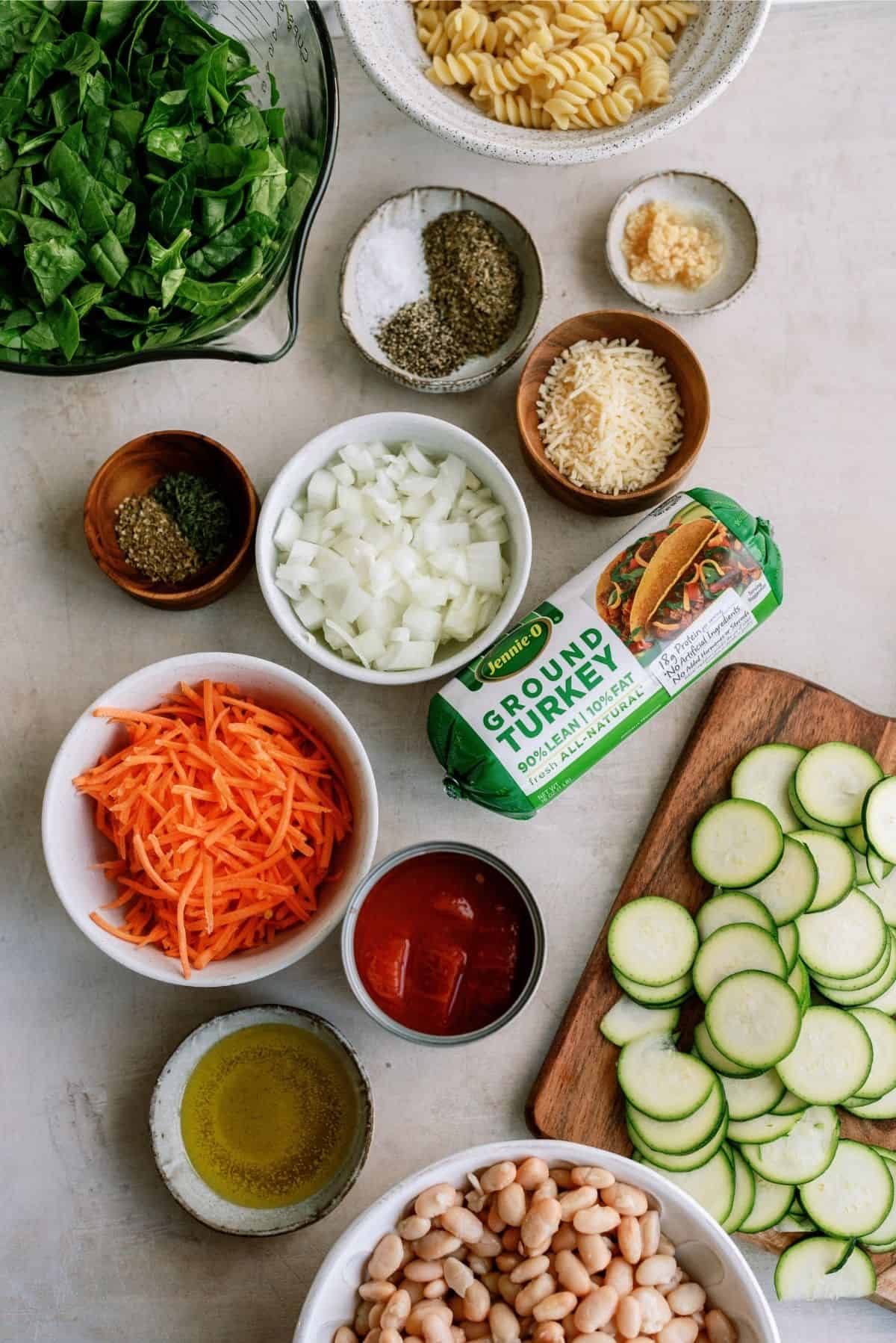 Ingredients You'll Need For Our Quick Italian Ground Turkey Soup Recipe:
Olive oil
Ground turkey
Onion
Minced garlic
Italian seasoning
Salt
Pepper
Stewed tomatoes, Italian style
Great northern white beans (rinsed and drained)
Chicken broth
Dried oregano
Dried parsley
Rotini (cooked)
Shredded carrots
Zucchini
Fresh spinach
Freshly grated Parmesan cheese
How To Make Our Quick Italian Turkey Soup Recipe:
Get out your large stock pot and turn on a burner on medium-high heat and pour the olive oil in.
After the oil is hot, add in the diced onions, minced garlic, ground turkey, Italian seasoning, salt, and pepper.
Cook all fo the together until the turkey is completely browned.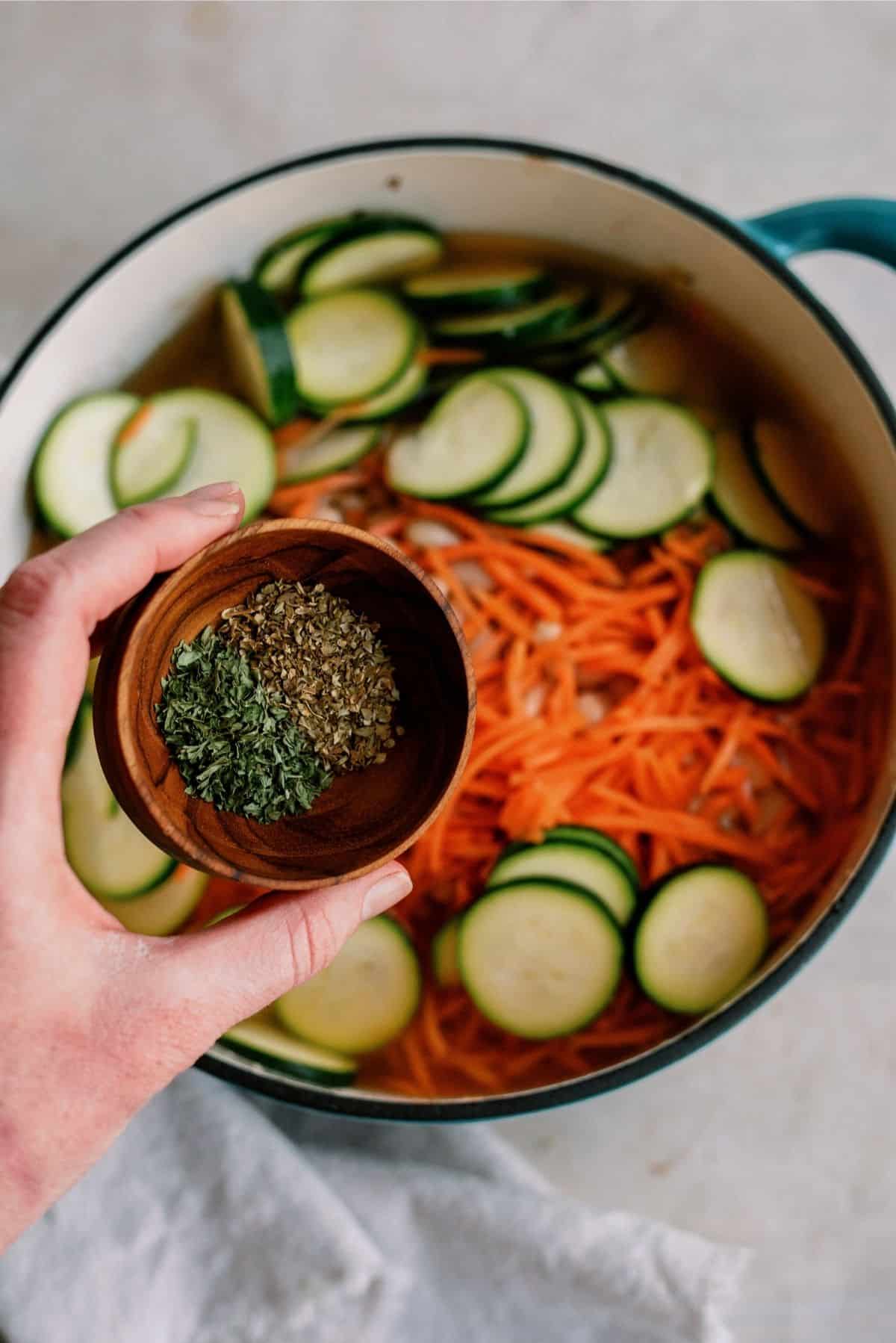 Once all of those ingredients are cooked, add the can of stewed tomatoes (juice and all!) great northern beans (drained and rinsed), shredded carrots, sliced zucchini, chicken broth, parsley, and oregano into the stock pot as well.
Give it a good stir, and then reduce the heat to simmer.
Let it all simmer together for about 10-15 minutes, or until the carrots and zucchini are tender.
While this is simmering, cook your noodles according to the package if they are not already cooked.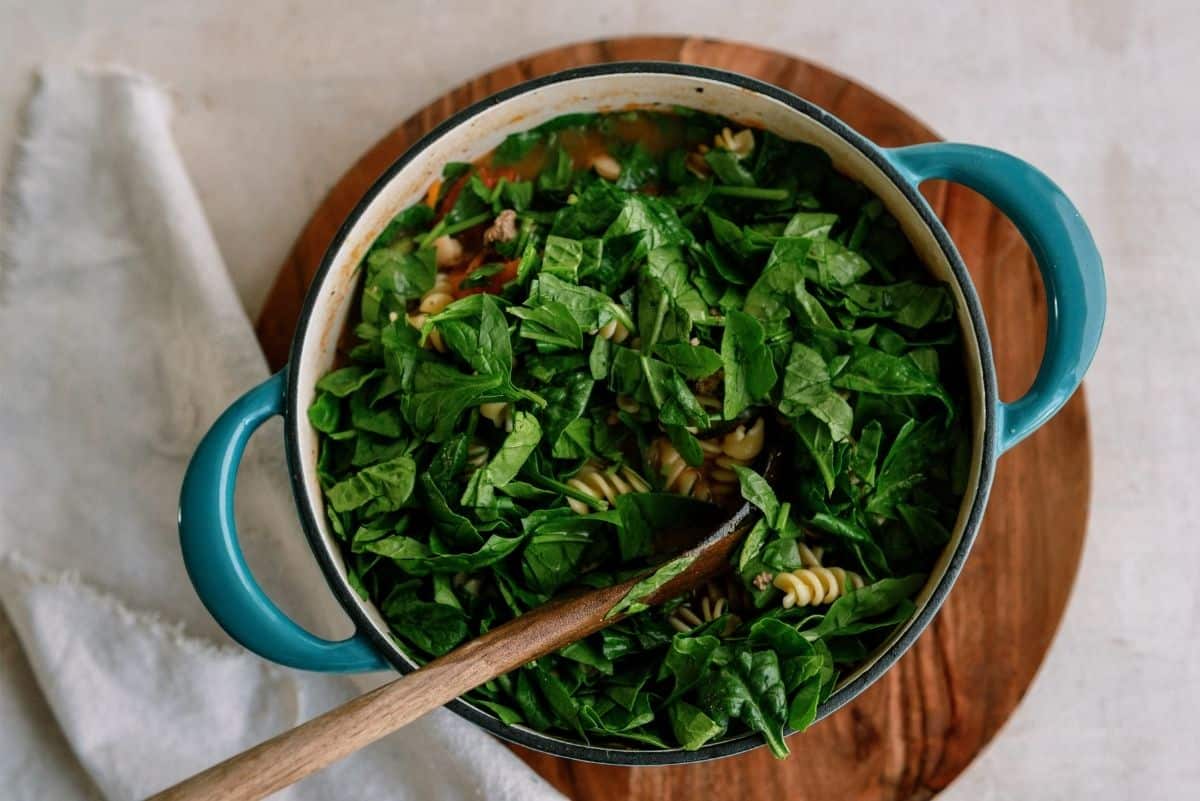 Then, add the spinach to the turkey and veggie mixture in the stock pot, and stir it all together until the spinach is wilted.
Now add in the salt and pepper to taste.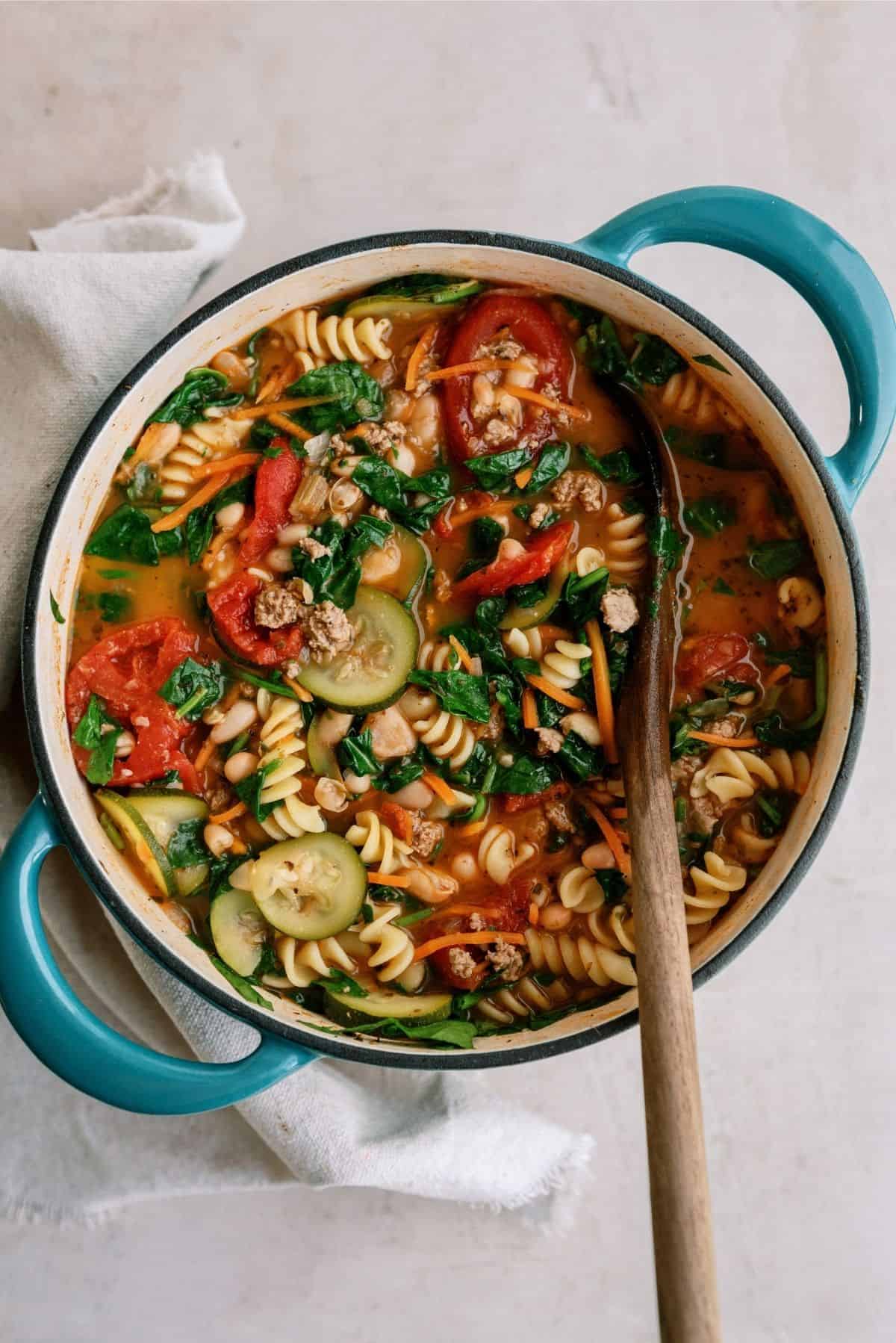 Add in the cooked noodles and stir it all together.
When that is done you are ready to serve your turkey soup. Just pour it in a bowl and top it off with a little bit of Parmesan cheese and you are good to go!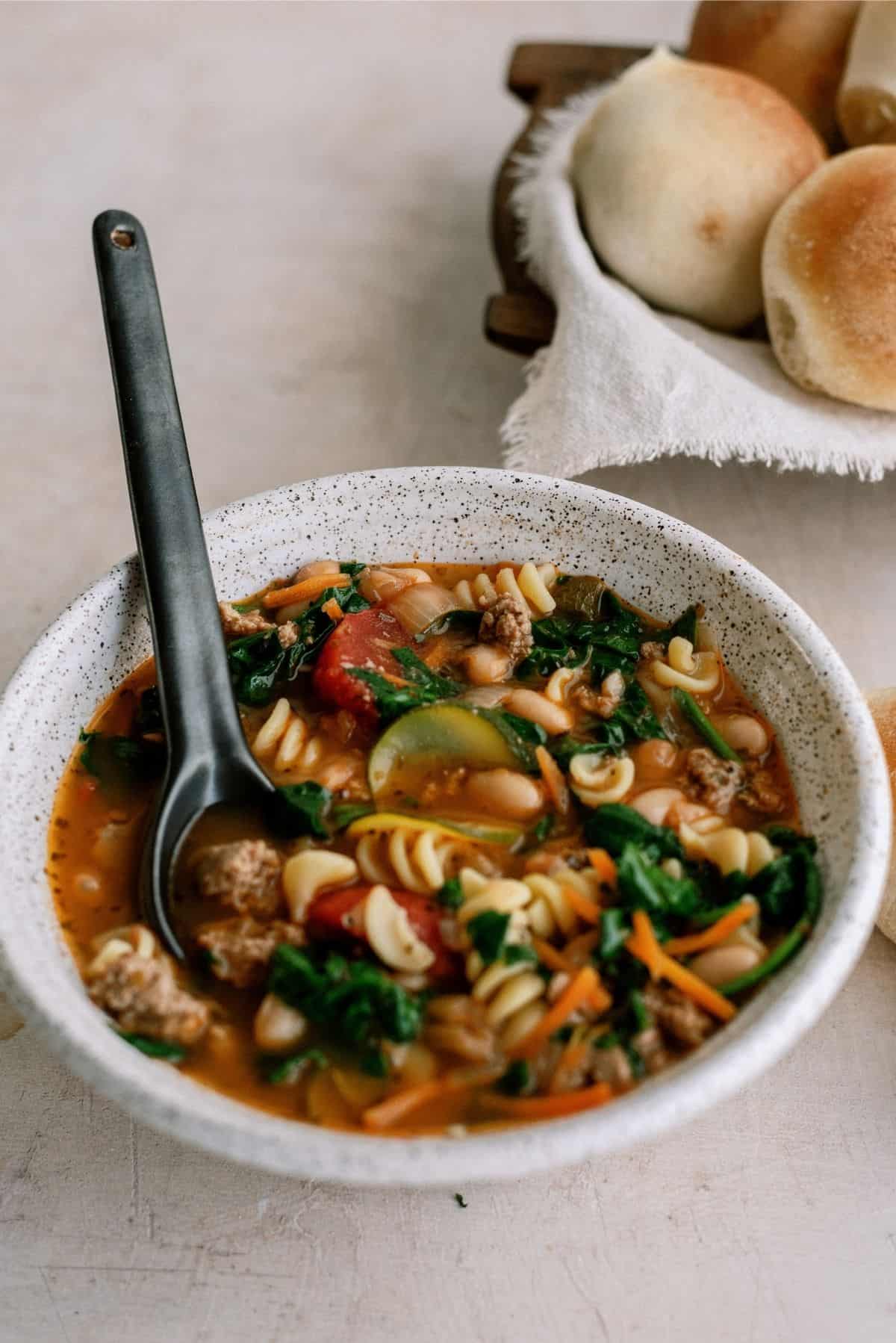 To Make This Easy Dinner Recipe You Will Need:
Large stock pot (THIS is a great one!)
Can opener
Spatula
Ladle