Get all of the delicious tastes of a cheeseburger in our version of the best cheeseburger soup recipe. It has everything you need to make a tasty cheeseburger all in the best soup recipe.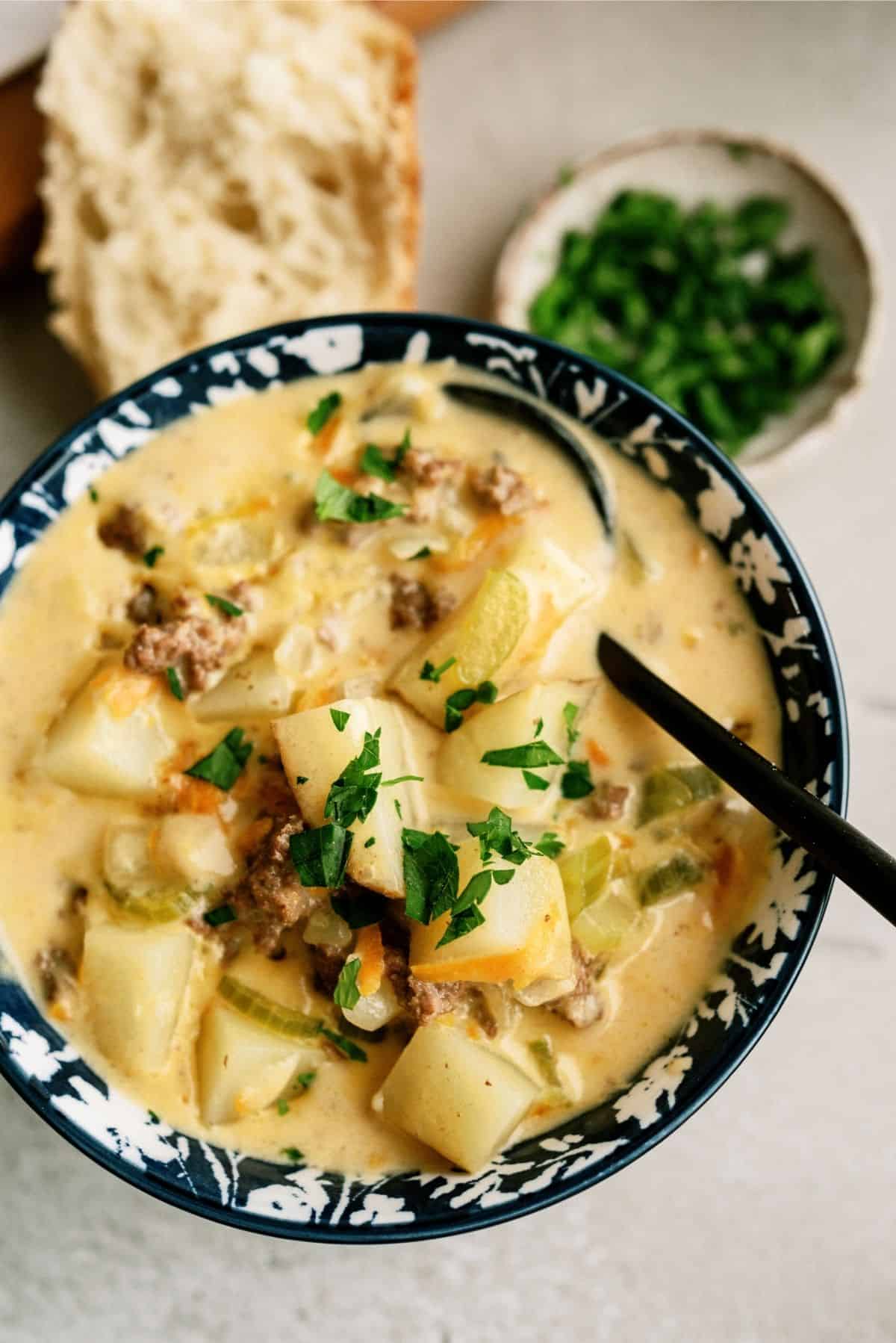 If you haven't heard of the Best Cheeseburger Soup recipe, you need to keep reading. It is a family favorite dinner recipe at our house.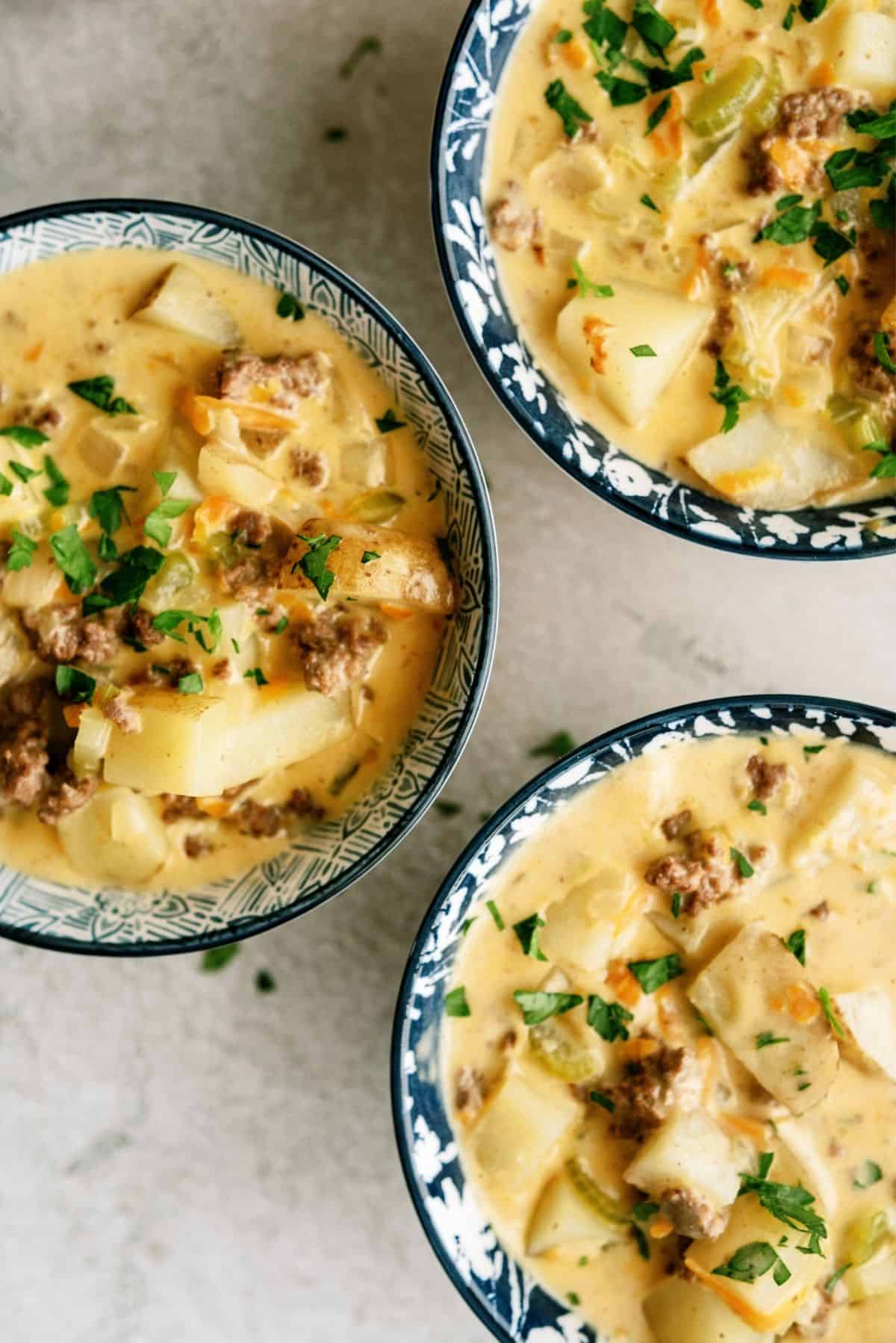 It is basically a cheesy ground beef soup with amazing flavors that make you feel like a cheeseburger.
You can make this easy ground beef soup recipe for a simple dinner recipe and have plenty as leftovers for lunch the next day.     
With the spices, chicken broth, and Velveeta cheese used in this recipe, (YES I said Velveeta!) you cannot go wrong with this soup.
This cheeseburger soup goes perfectly with some of our 30 Minute Homemade Rolls, a simple Citrus Fruit Salad, and Italian Roasted Vegetables.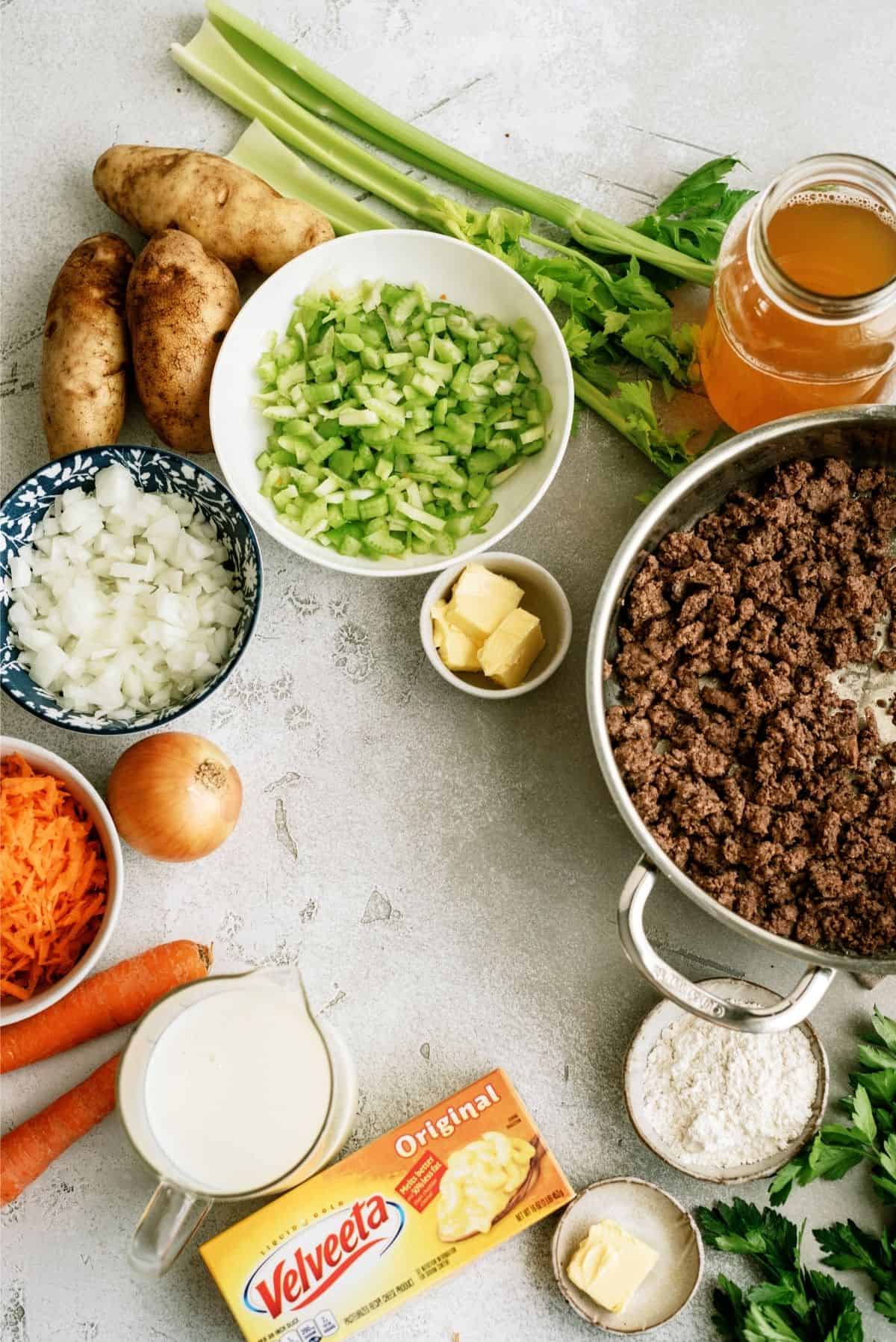 Ingredients Needed For The Best Cheeseburger Soup Recipe:
Lean ground beef
Butter
Diced onion
Shredded carrots
Diced celery
Dried basil
Dried parsley flakes
Cubed potatoes
Chicken broth
All-purpose flour
Velveeta cheese
Milk
Salt
Pepper
Sour cream
Fresh Parsley
How To Make Our Best Cheeseburger Soup Recipe:
Grab your large saucepan and add in the ground beef and brown it until it is no longer pink.
The drain the grease from the pan and set the meat aside in a small bowl for later.
In the same saucepan, melt 1 tablespoon of butter over medium heat.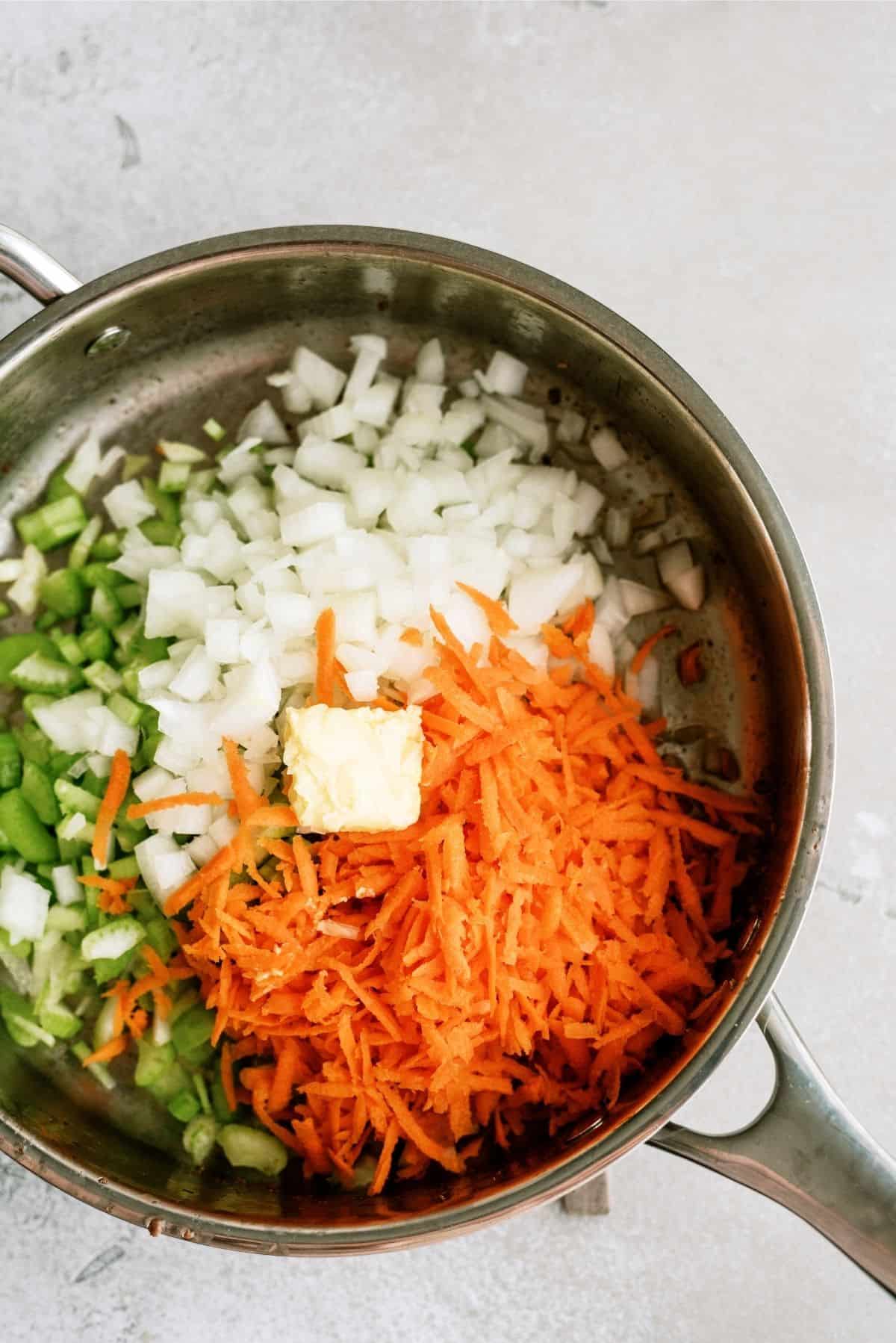 Then add in the diced onion, shredded carrots, diced celery, a sprinkle of basil and parsley on top and saute all of the vegetables together until they are tender. This should take about 8-10 minutes.
Next you are going to add in the cubed potatoes, chicken broth, and cooked ground beef (that you set aside) to the saucepan and let the ingredients come to a boil.
Once it has reached the boiling point, turn down the heat and let it simmer covered until the potatoes are tender. Depending on the size you cut them it should take about 10-12 minutes.
While the soup is cooking, in a small skillet, place the remaining 3 tablespoons of butter and melt it over medium heat.
After the butter has melted, add in the flour and whisk it together until it begins to get nice and bubbly. Doing this you are creating your rue for the soup.
When the flour mixture becomes bubbly add it to the soup and mix it in.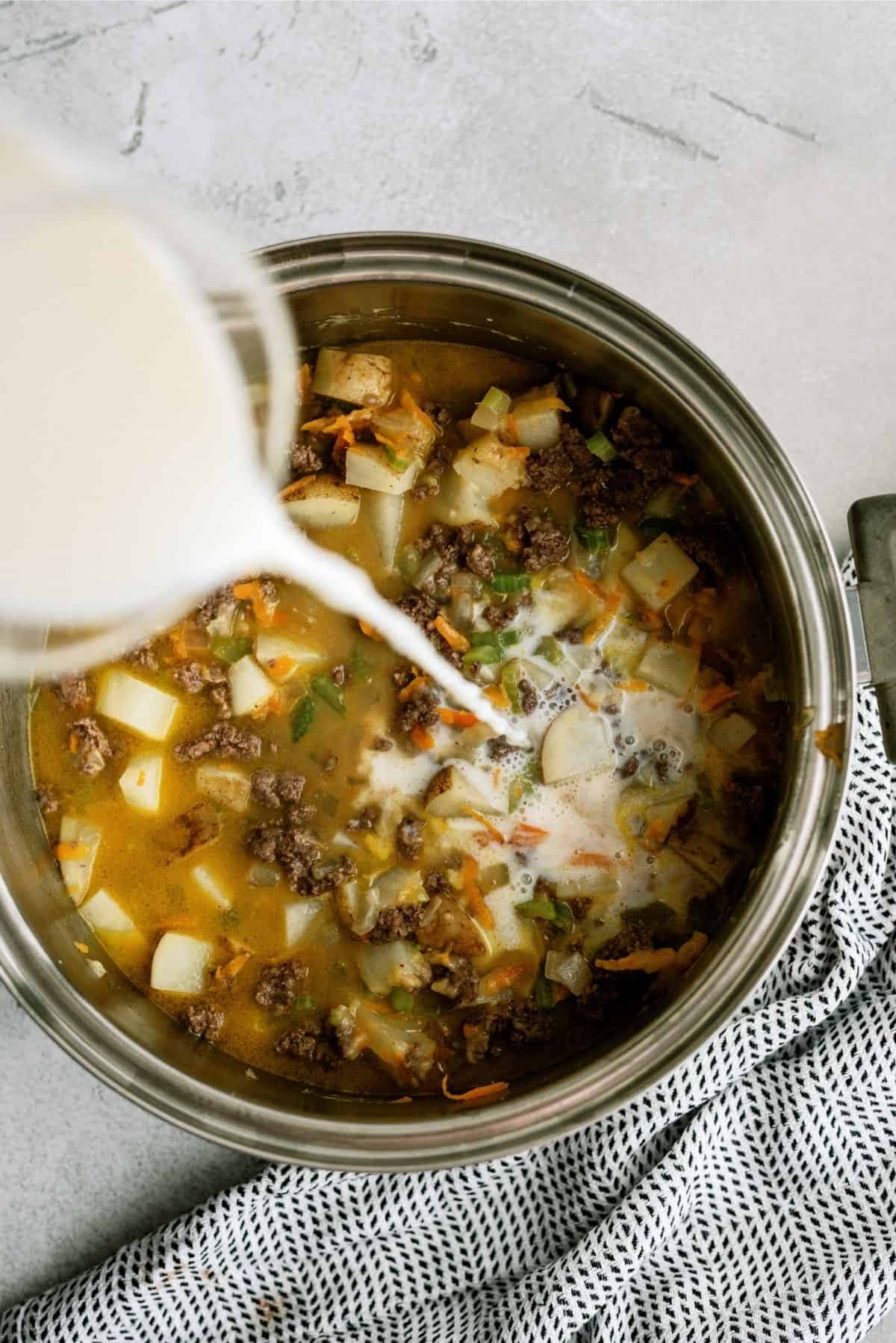 Then turn the temperature to slow and stir in the Velveeta cheese, milk, salt, and pepper.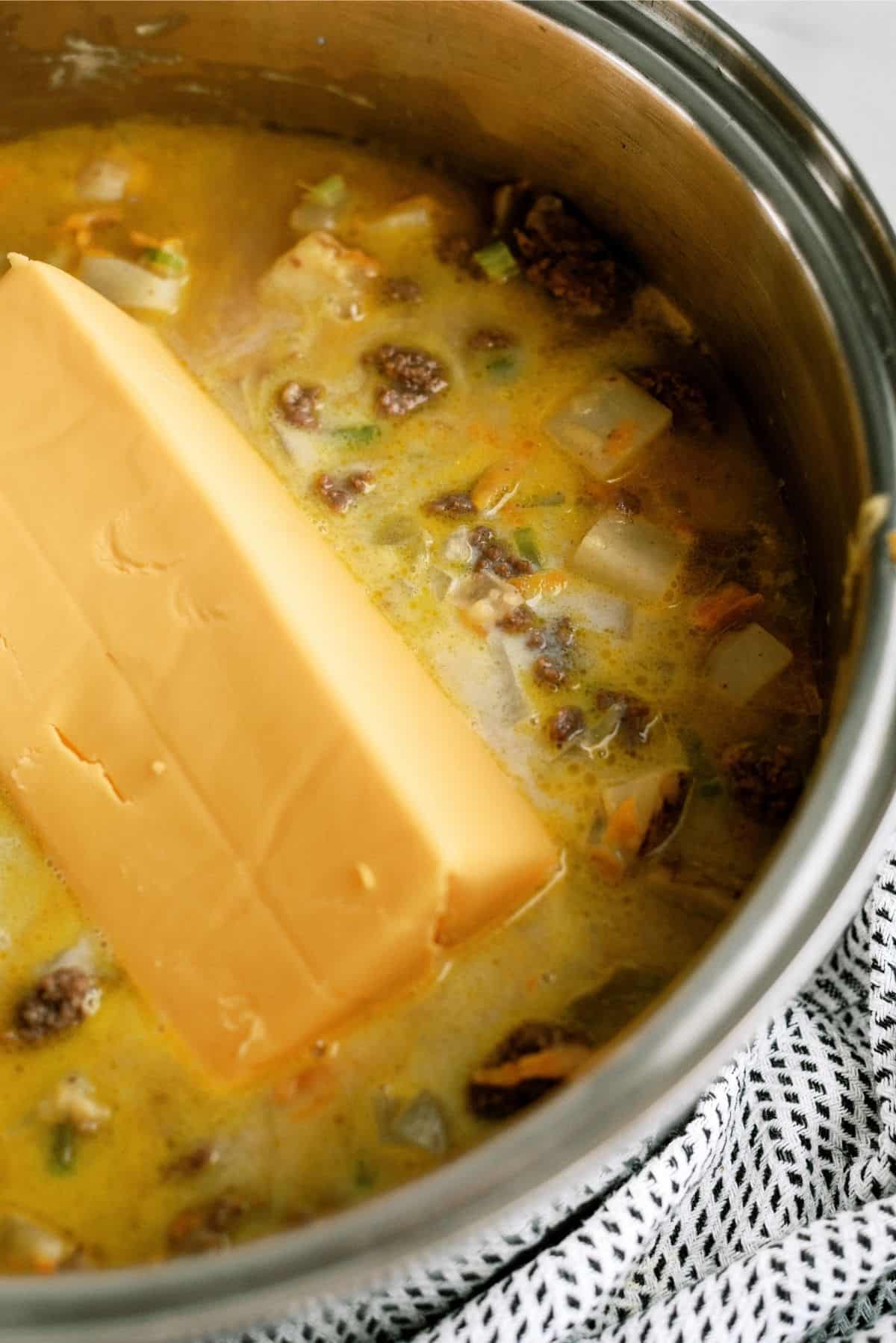 Continue stirring it all together until the cheese has completely melted.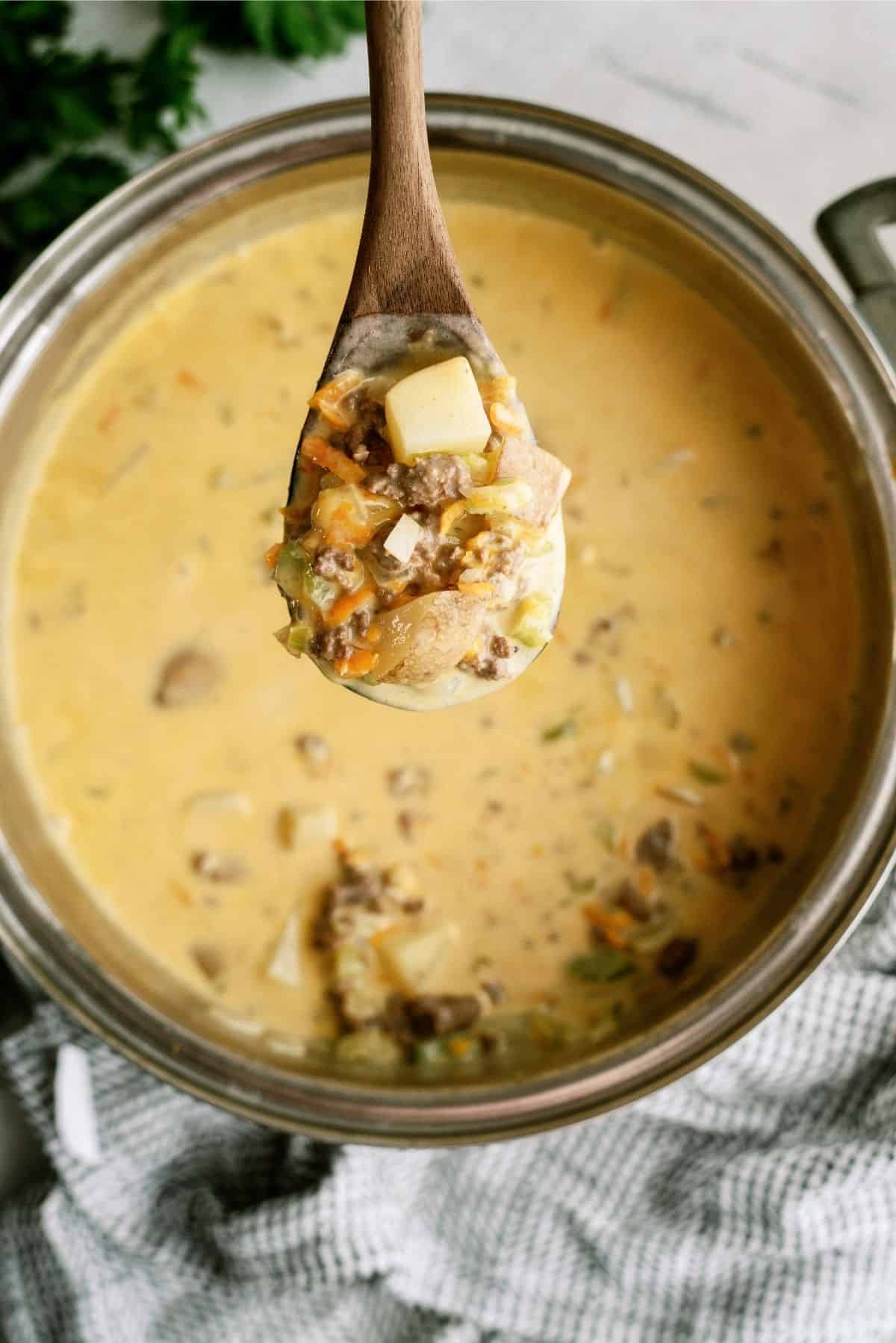 After the ingredients are all melted and combined, remove the soup from heat and serve it in a bowl with sour cream and some fresh parsley and enjoy!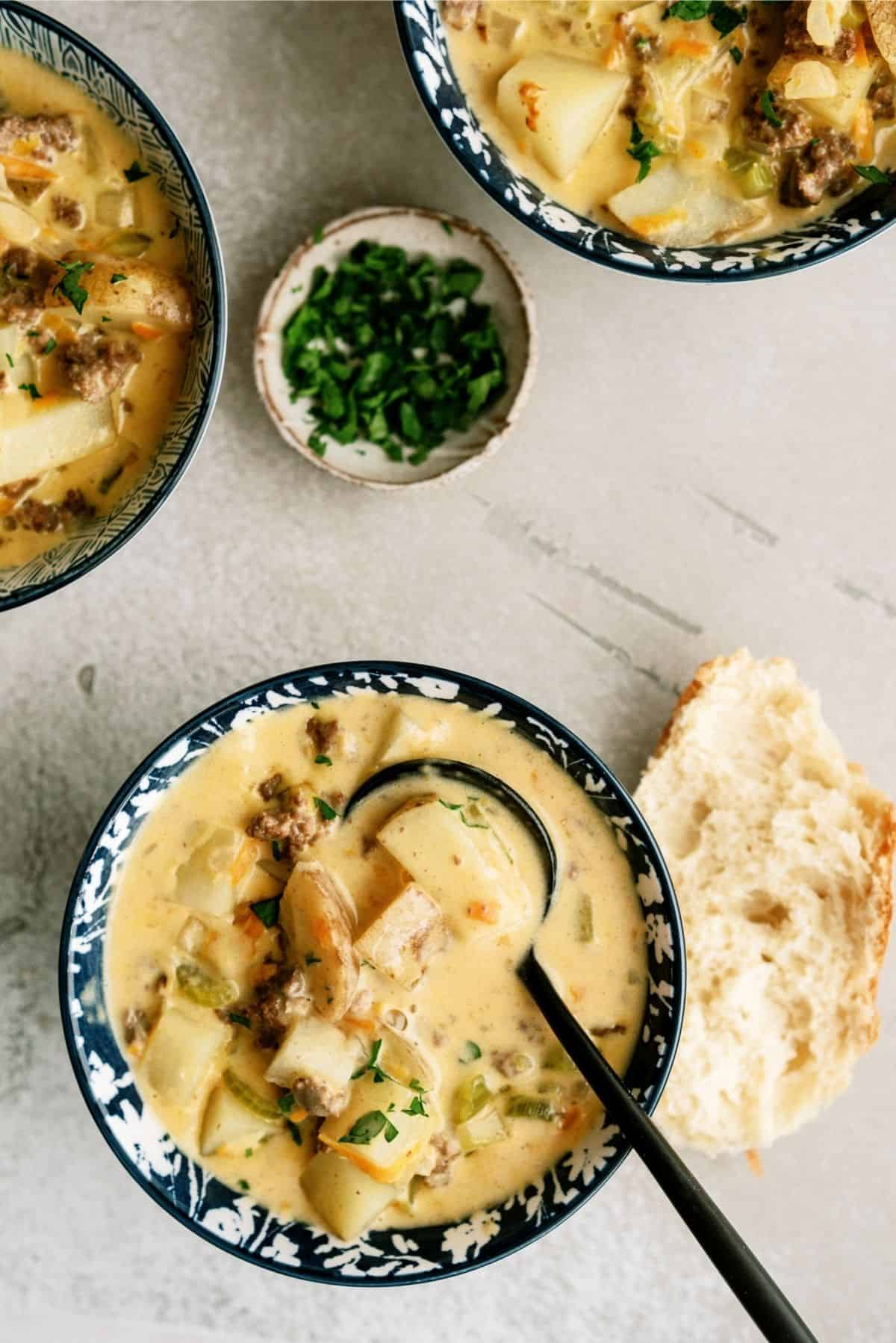 To Make Cheesy Ground Beef Soup You Will Need:
Large saucepan (THIS is a wonderful one!)
Small skillet
Whisk
Small bowl