This Turkey Corn Chowder, is the best way to put those Thanksgiving leftovers to use. It is so filling, delicious, and easy to make. My kids all went for seconds, so it's picky eater approved.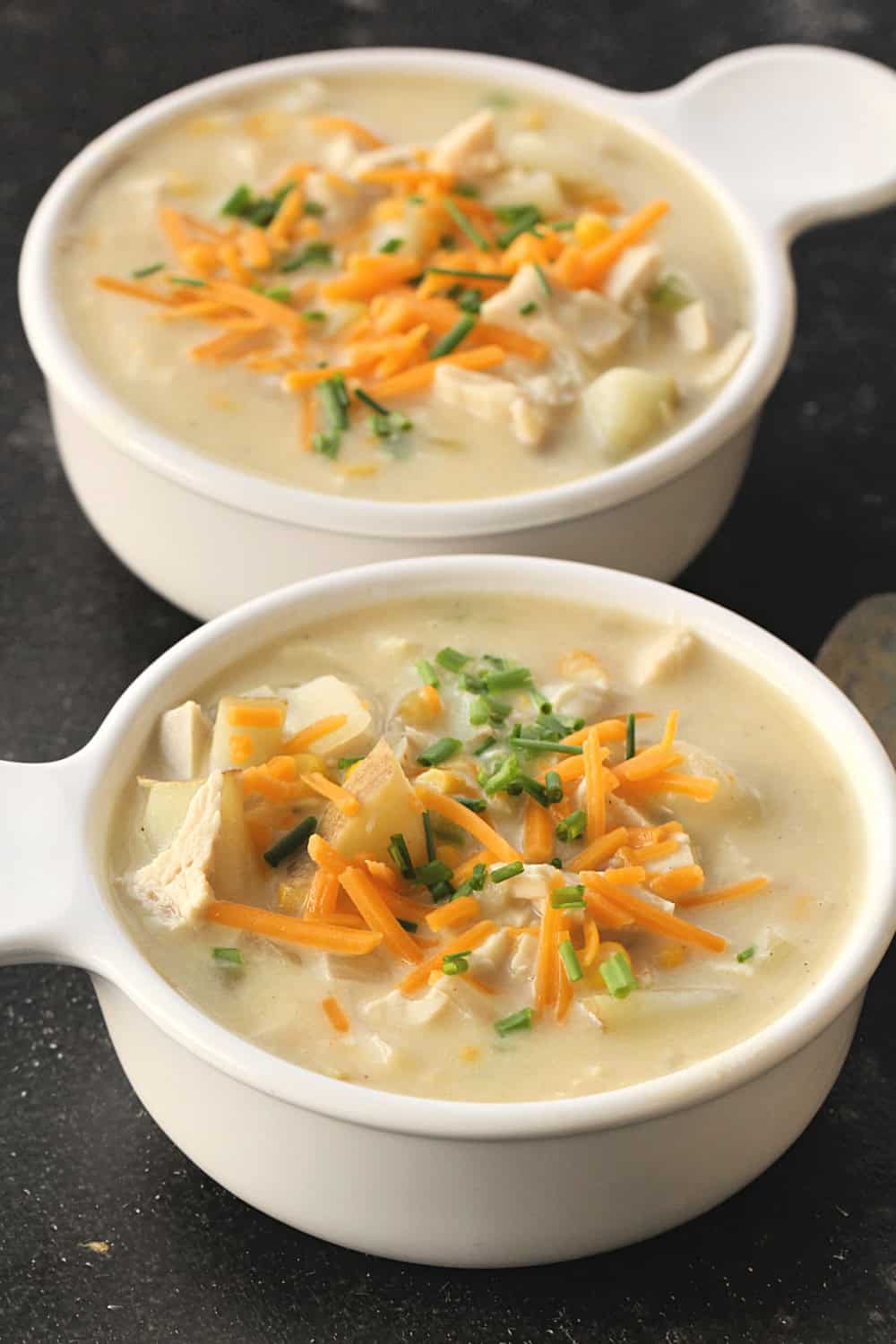 This Turkey Corn Chowder is the perfect way to put all that extra turkey to use!
After the big Thanksgiving dinner, our mom usually splits up all the remaining turkey and sends us each home with a couple pounds and I love finding different recipes to use it in.
This recipe is so simple to throw together and is ready in a matter of minutes. Even if you don't have turkey on hand, chicken works perfectly.
This recipe is quick, delicious, healthy, and one that my kids absolutely love.
I am a lover of all soups, chilis and chowders, but this Chowder is by far my favorite!
Plus, all that Thanksgiving turkey isn't going to waste!
Looking for more Chowder recipes?! Try our Chicken Corn Chowder!
What potatoes work best for this Turkey Corn Chowder Recipe?
For this Turkey Corn Chowder recipe, I used Russet Potatoes, because I had some leftover from Thanksgiving.
You could easily use mini red potatoes, yellow potatoes, or really any potato.
I have never tried this Turkey Corn Chowder recipe using sweet potatoes, but I think those would taste scrumptious in this.
If you try sweet potatoes, let us know in our comments below, how it was.
Any potato would work great in this Turkey Corn Chowder Recipe!
Looking for more soup recipes?Did you know we have a Youtube Channel? We have hundreds of recipes, that your family is going to love.
Each recipe is tried and true, so you know your family will like it. All our meals are time and budget friendly, because just like you, we are busy.
We take you through each recipe, step by step, and show you exactly how to make it.