This Tomato Macaroni Soup recipe is a quick and easy soup that can be made in less than 30 minutes! A filling soup everyone will love.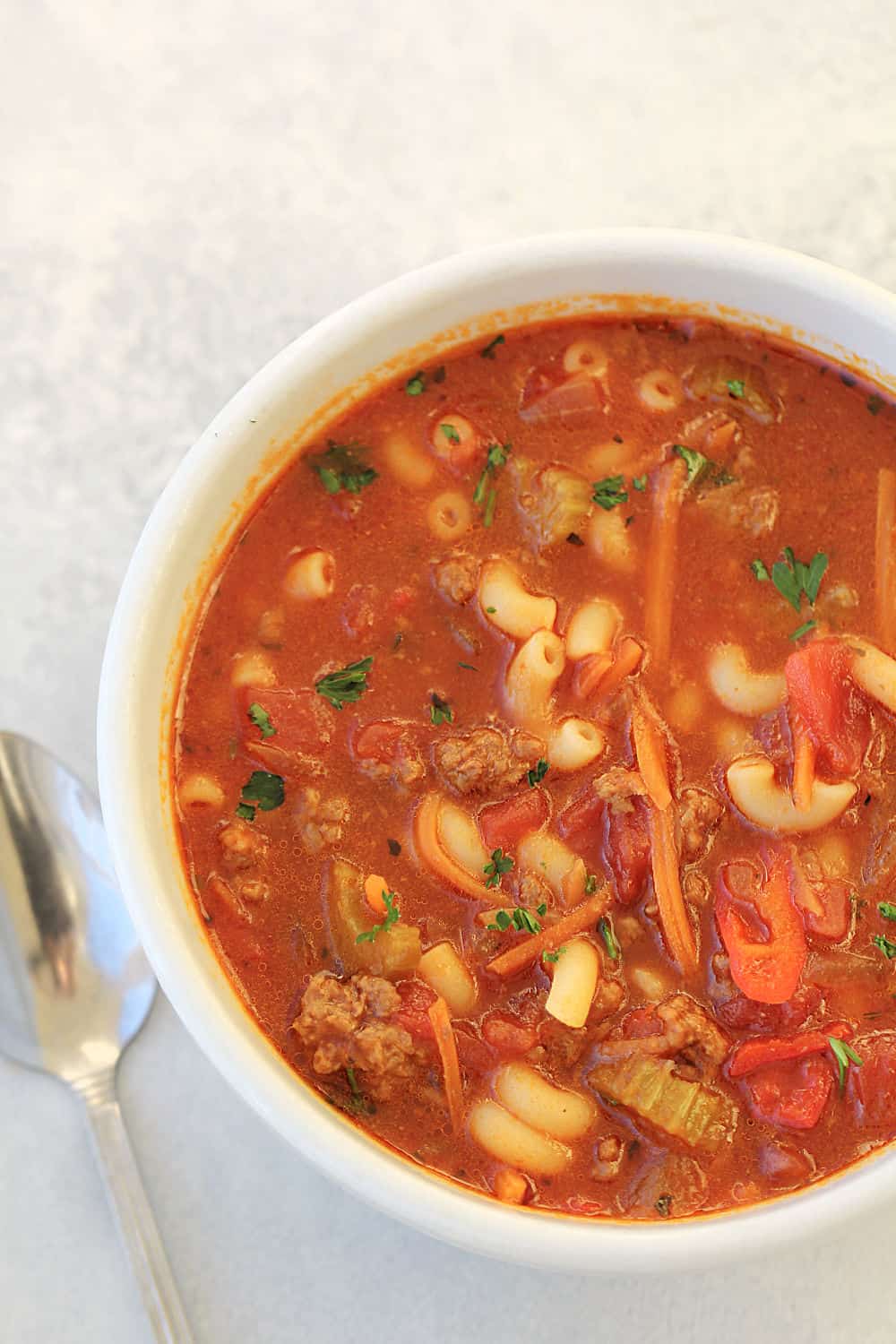 This Tomato Macaroni Soup is a copycat from one of my favorite restaurants from Logan, UT called Juniper Takeout.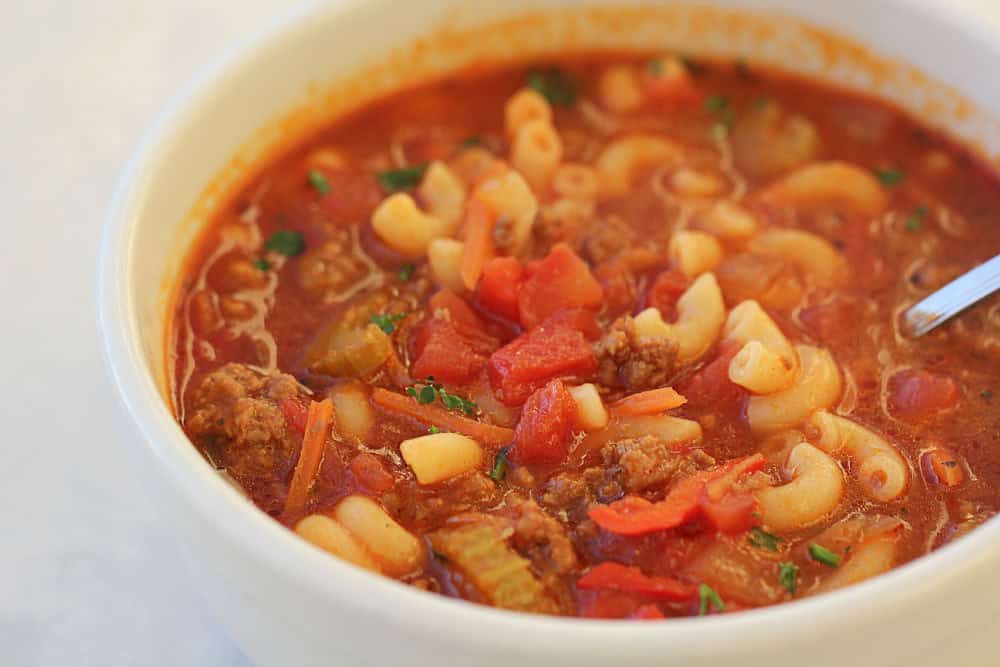 Now that we don't live there anymore, I tried to recreate it as close as I could. It turned out pretty good!
Ingredients needed for Tomato Macaroni Soup:
1 pound ground beef
1 onion diced
3 (15 ounce) beef broth
14 ounces diced tomatoes
1 cup ketchup
6 ounces tomato paste
1 cup shredded carrots
3 Tablespoons steak sauce
1 Tablespoon brown sugar
1 Tablespoon Worcestershire sauce
½ teaspoon dried basil
½ teaspoon garlic powder
salt and pepper to taste
1 ½ cups elbow macaroni cooked