Do you struggle making chocolate chips cookies? You NEVER have to mess them up again! These Chocolate Chip Pudding Cookies are FAIL PROOF!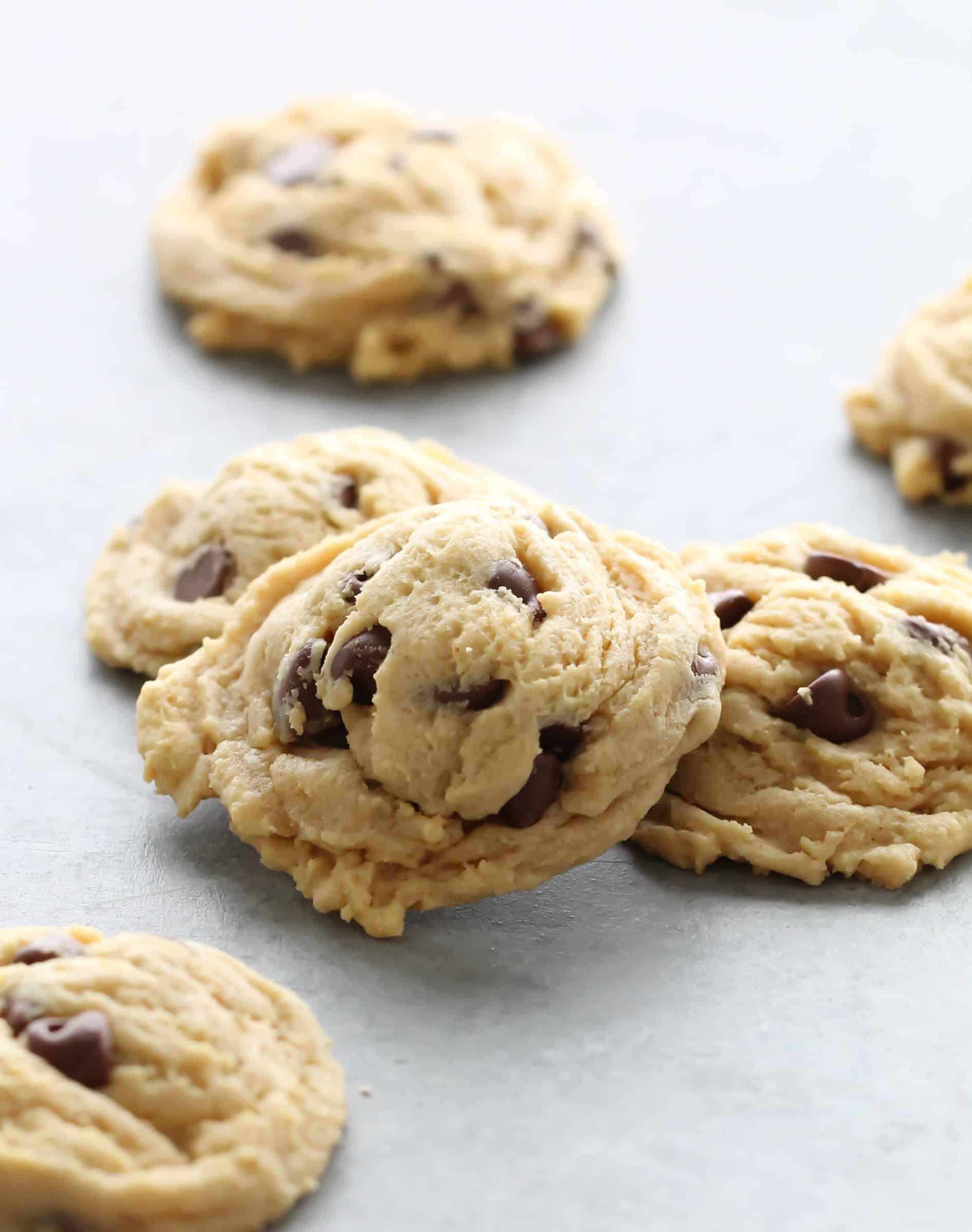 If you need an easy, but delicious, go-to chocolate chip cookie recipe, these Chocolate Chip Pudding Cookies are just what you need. The pudding mix in this cookie dough is like magic and makes every cookie perfectly soft, chewy, and fluffy!
One of my best friends, Nikki, blogs at Chef-in-Training. She has some of the most delicious recipes ever, but is very well known for her pudding cookies.
I don't know how she does it, but she can whip up a new pudding cookie recipe like it is nobody's business! I have never tried pudding cookies and thought I should give them a whirl.
I asked Nikki what her favorite flavor was and she said she loves a good chocolate chip pudding cookie.
I decided to whip them up that afternoon. Let me tell you, they were some of the softest chocolate chip cookies I have ever had!
Make them. You won't regret it. You will be a pudding cookie lover before you know it!