M&M pudding cookies are extremely soft and chewy! The perfect texture for cookies. They are the best pudding cookies around!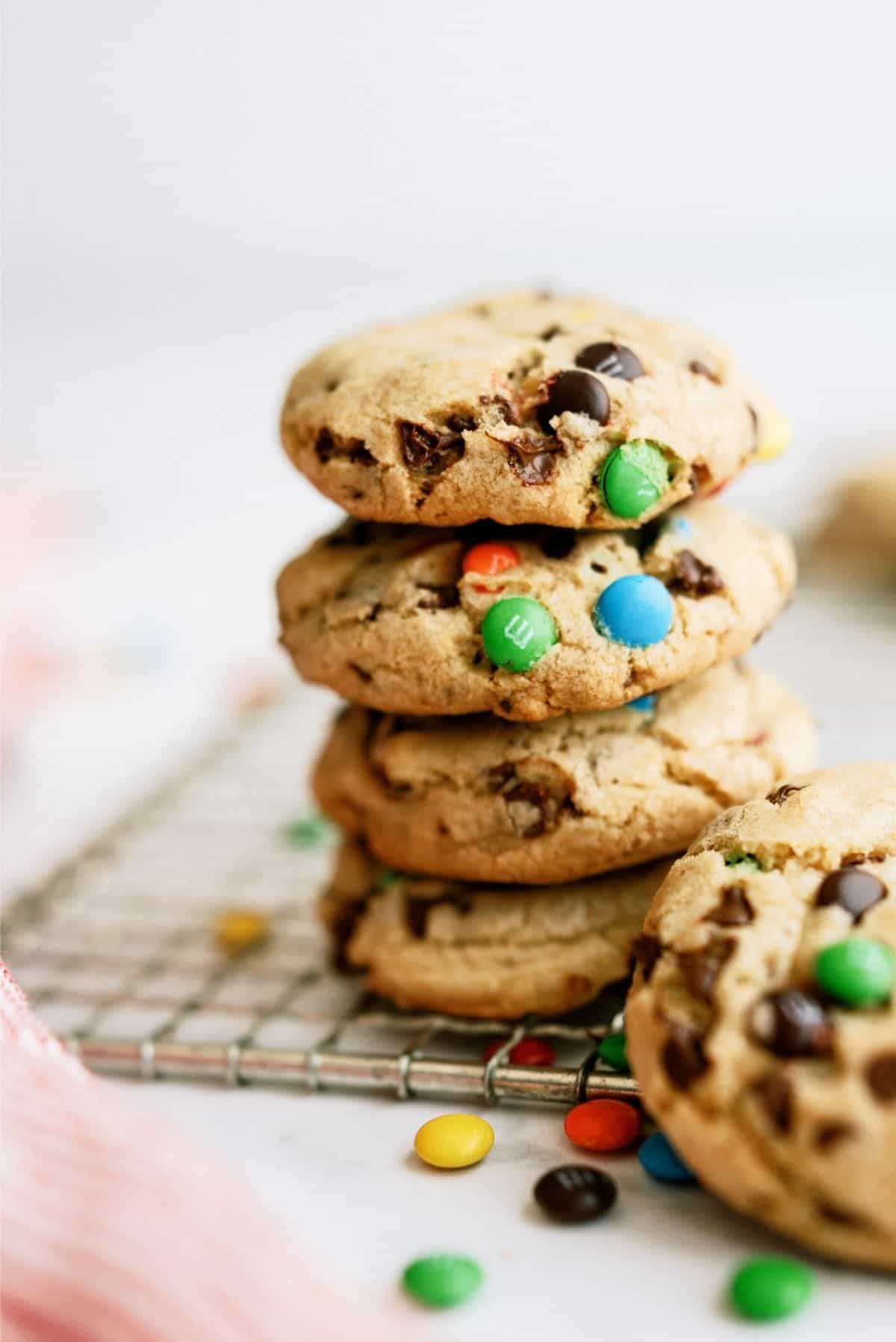 This M&M pudding cookies recipe is one of our favorite family desserts for after dinner. They are an absolute treat (and sometimes a tool for bribery)! 😉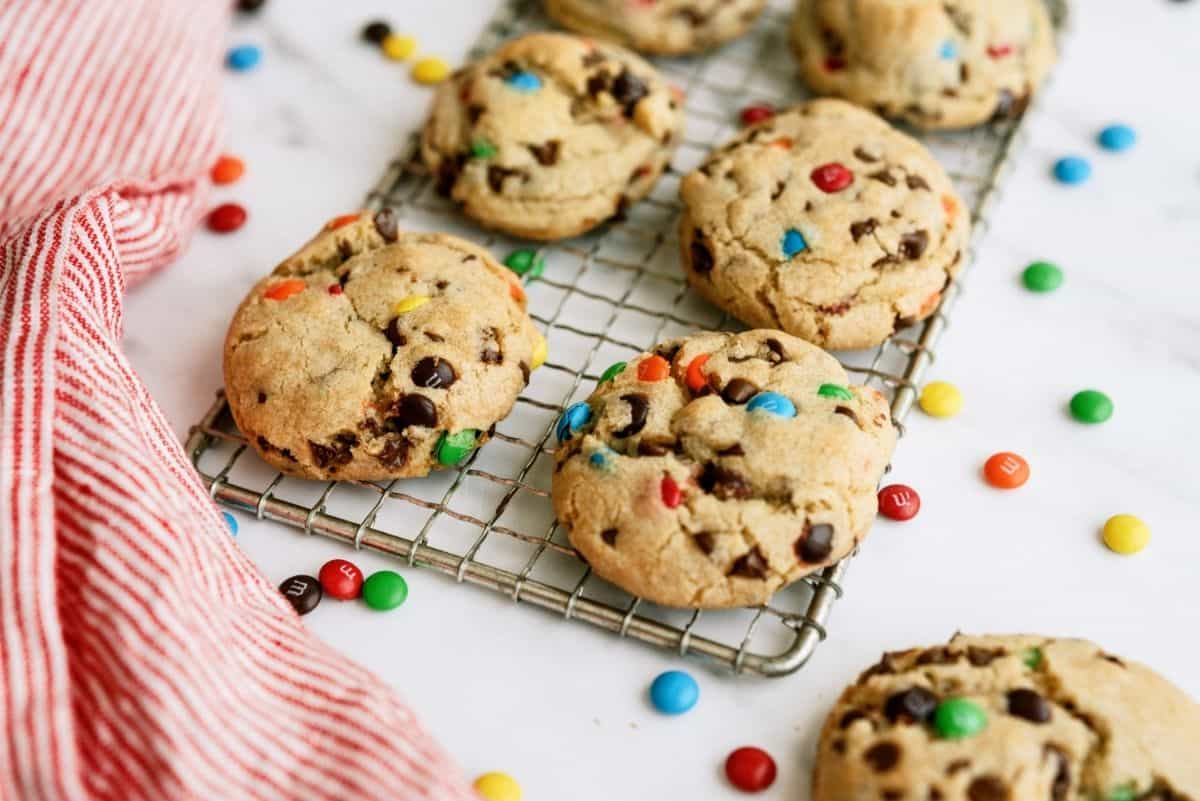 These M&M cookies are one of our more popular dessert recipes. I mean who doesn't like cookies filled with M&M's and chocolate chips?!
Make these up with the kids for a fun after school snack or they are always a winner at any bake sale. These pudding cookies are all around amazing, so be sure you make them and keep some for yourself.
If you have more pudding you'd like to try in cookies, take a look at our Chocolate Chip Pudding Cookies Recipe, Lemon Cheesecake Pudding Cookies Recipe, and don't forget the Patriotic M&M Pudding Cookies for your 4th of July parties!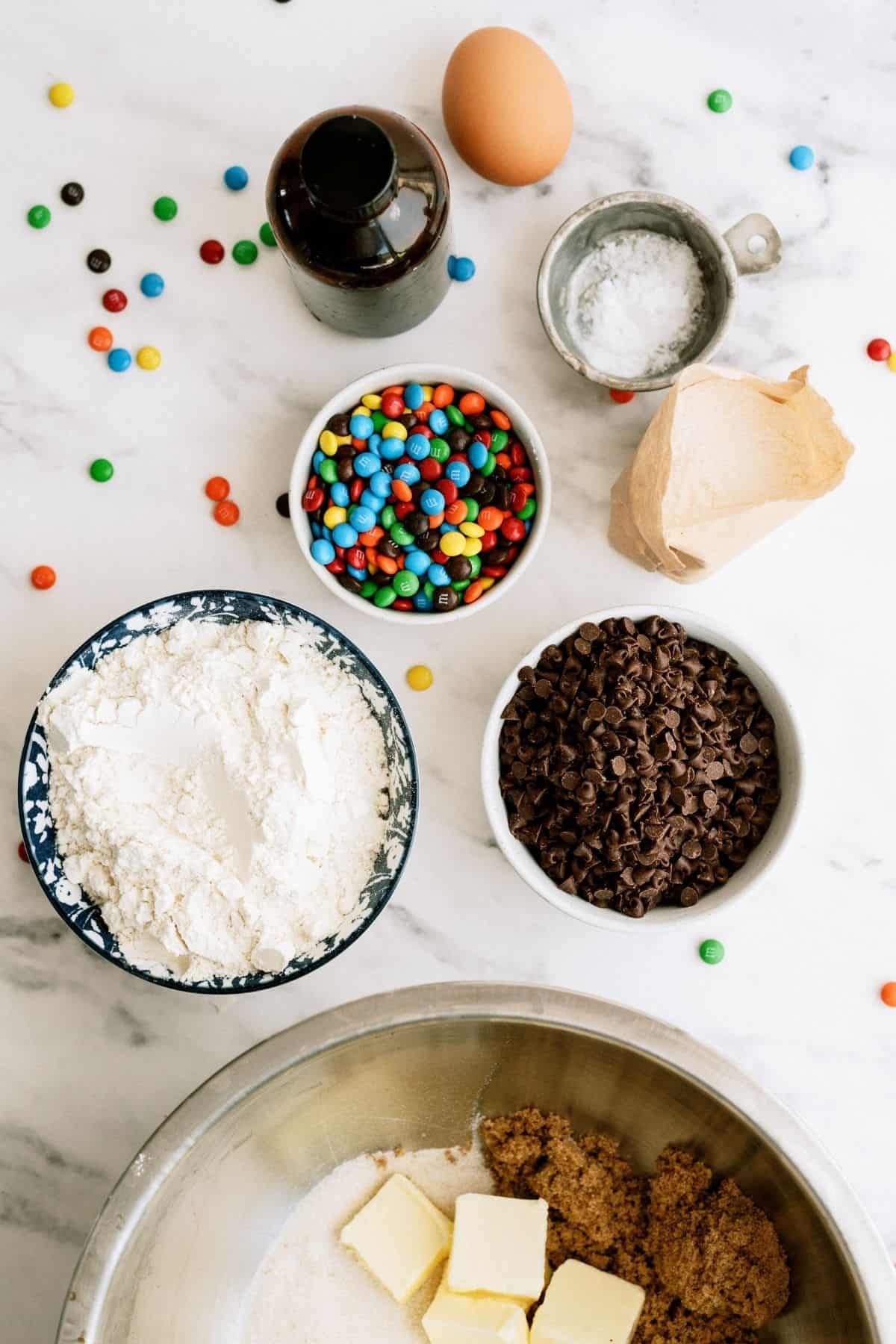 Ingredients Needed For This M&M Cookies Recipe:
Unsalted butter
Granulated sugar
Brown sugar
Egg
Vanilla extract
Flour
Instant Vanilla pudidng mix
Baking soda
Salt
Chocolate chips
Mini M&Ms
How To Make This M&M Cookies Recipe:
To begin making these delicious M&M cookies, preheat the oven to 350 degrees.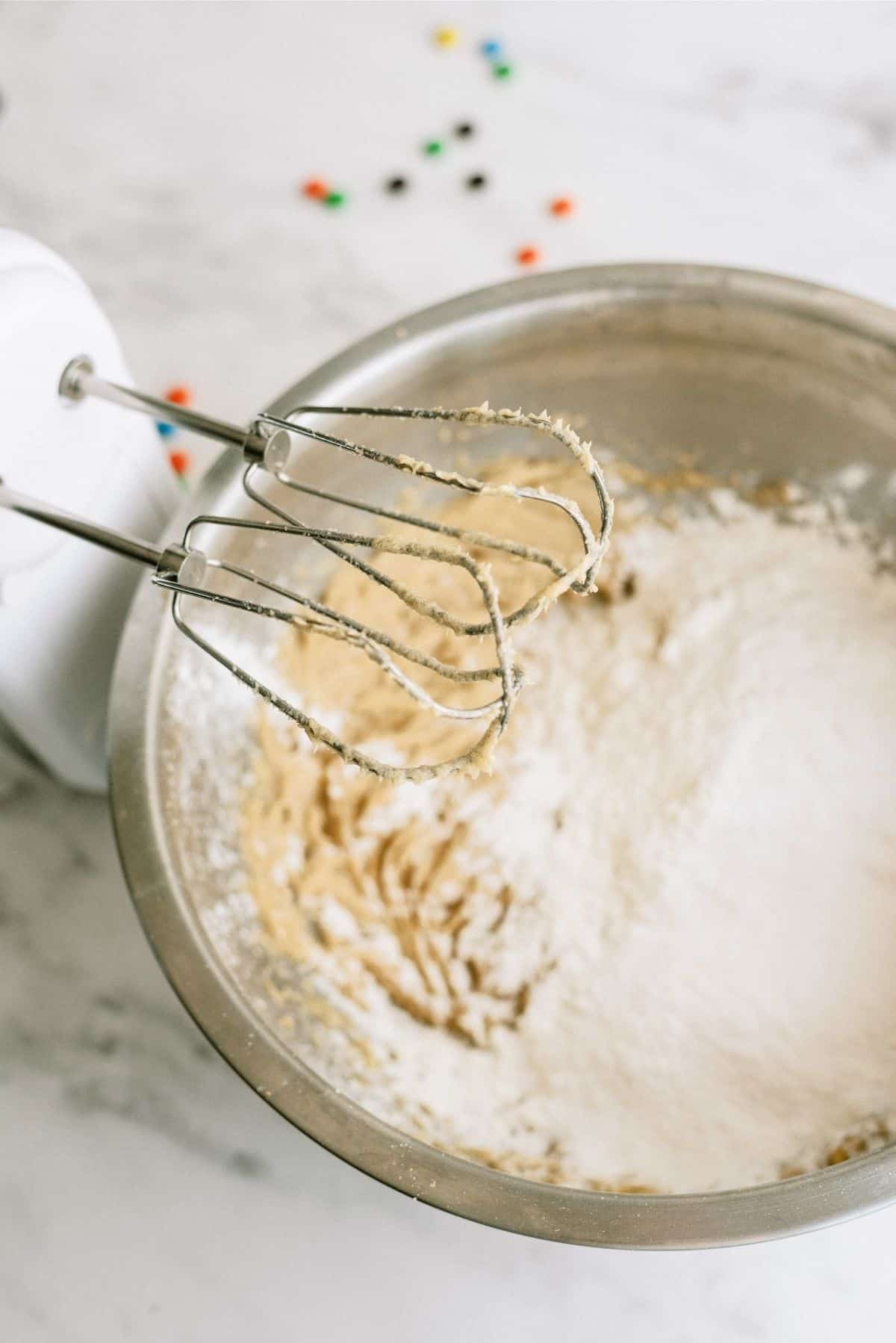 Then, in a large mixing bowl or stand mixer, cream together the unsalted butter, granulated sugar, and brown sugar.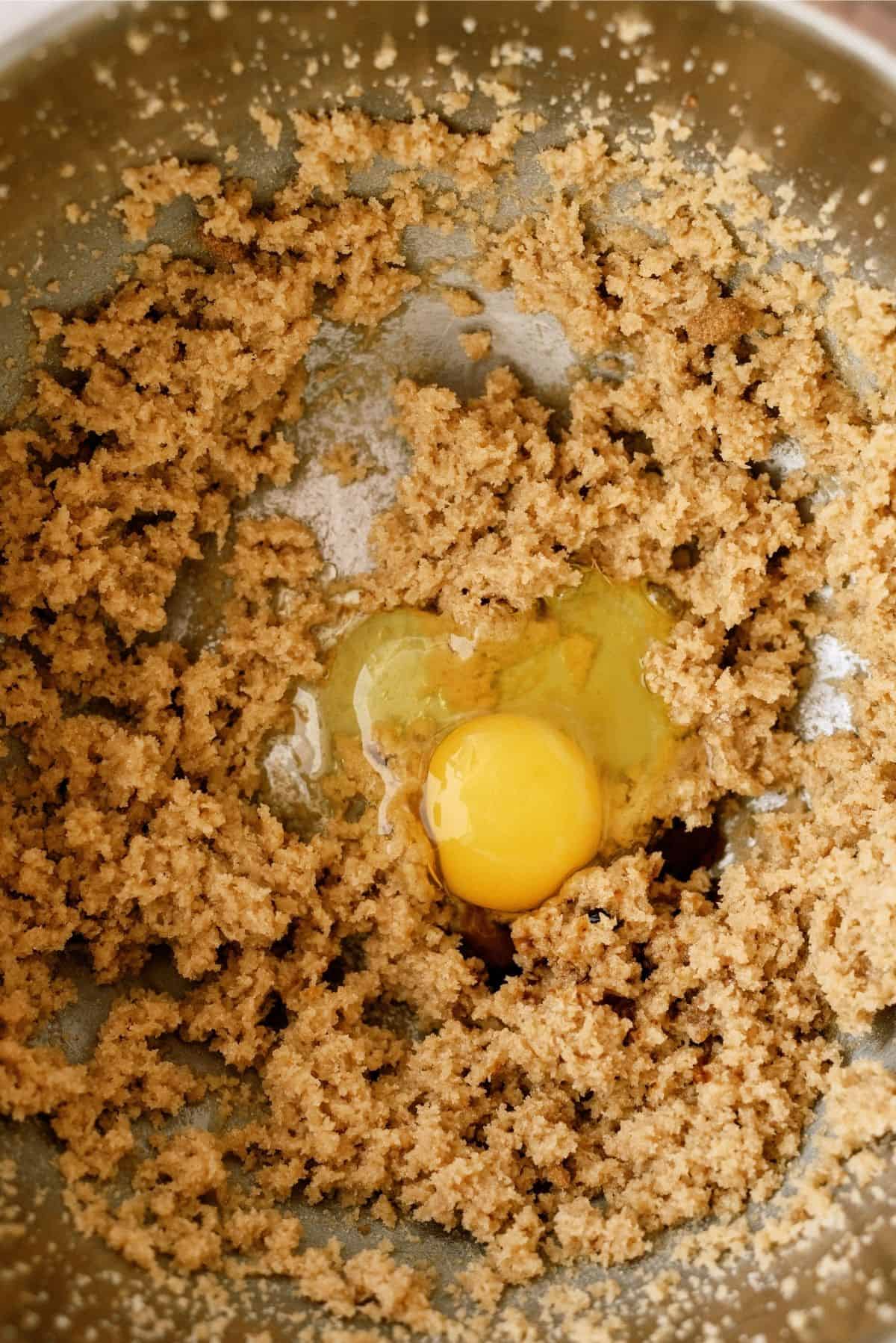 When that has been combined, scrape down the bowl and add in the egg and vanilla extract, and continue mixing the dough together.
Once all of the wet ingredients are combined, scrape the bowl again and then add in the flour, 3 tablespoons of the vanilla pudding mix (no not the whole packet!), baking soda, and salt.
Stir everything together until the dough is completely combined.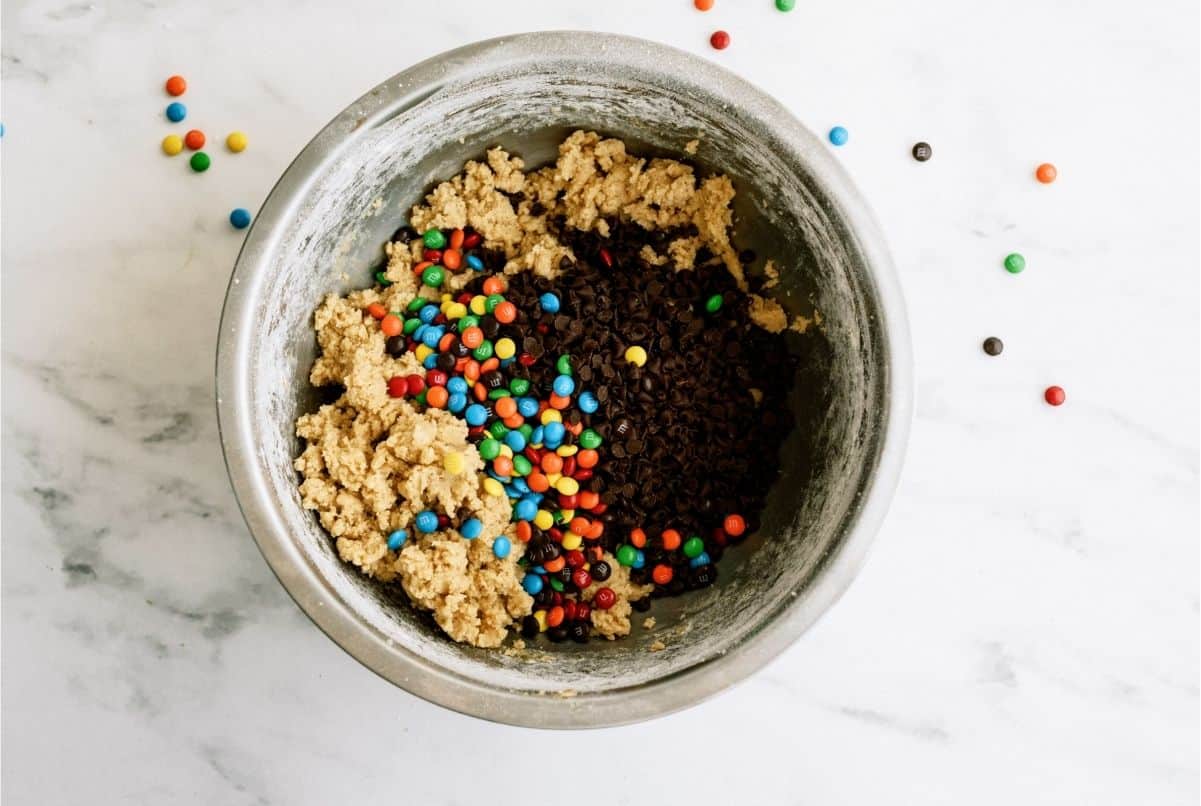 After all of the other ingredients have been added, pour in the chocolate chips and mini M&Ms.
Mix them in by hand with a spatula to make sure the M&M's don't break apart before they bake.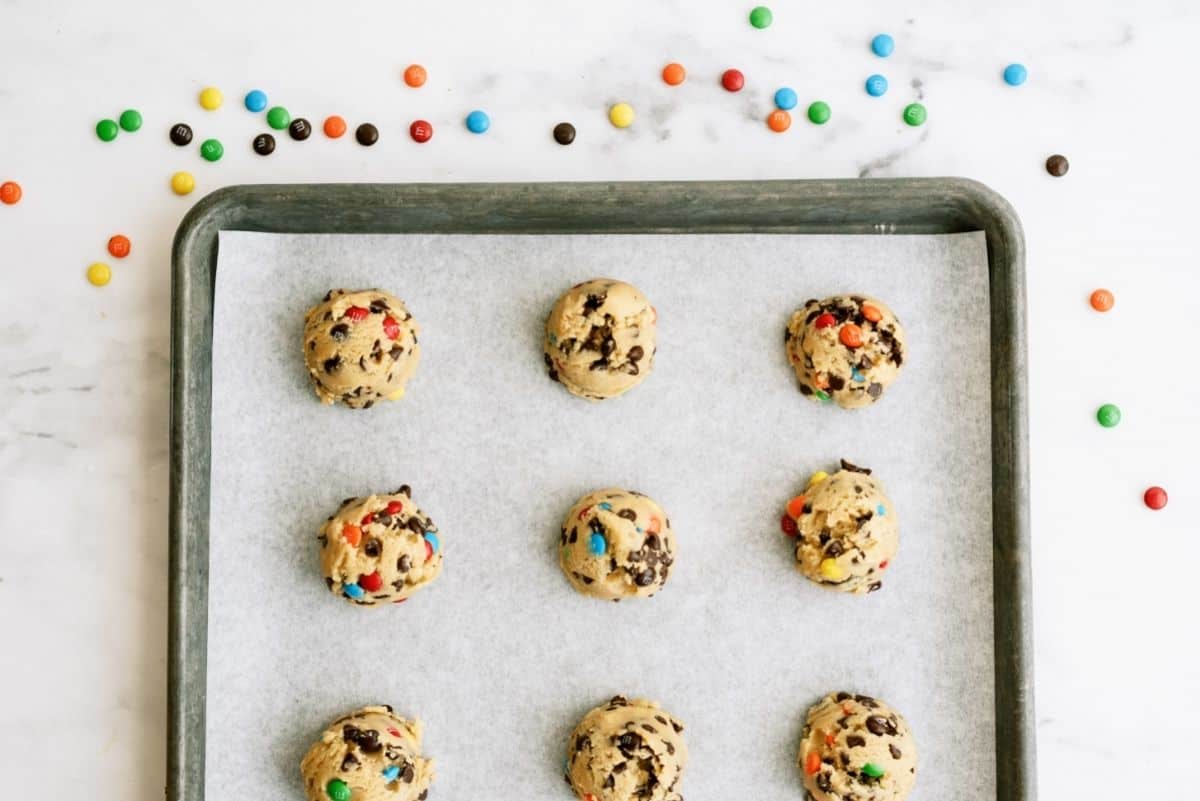 Then, roll the cookies into 1 ½ inch balls or use a medium size cookie scoop.
Place the cookies on a cookie sheet and bake them for about 10-12 minutes, or until they are baked through and then edges begin to slightly golden.
Once they are done in the oven, let the cookies cool on the cookie sheet for about 10 minutes.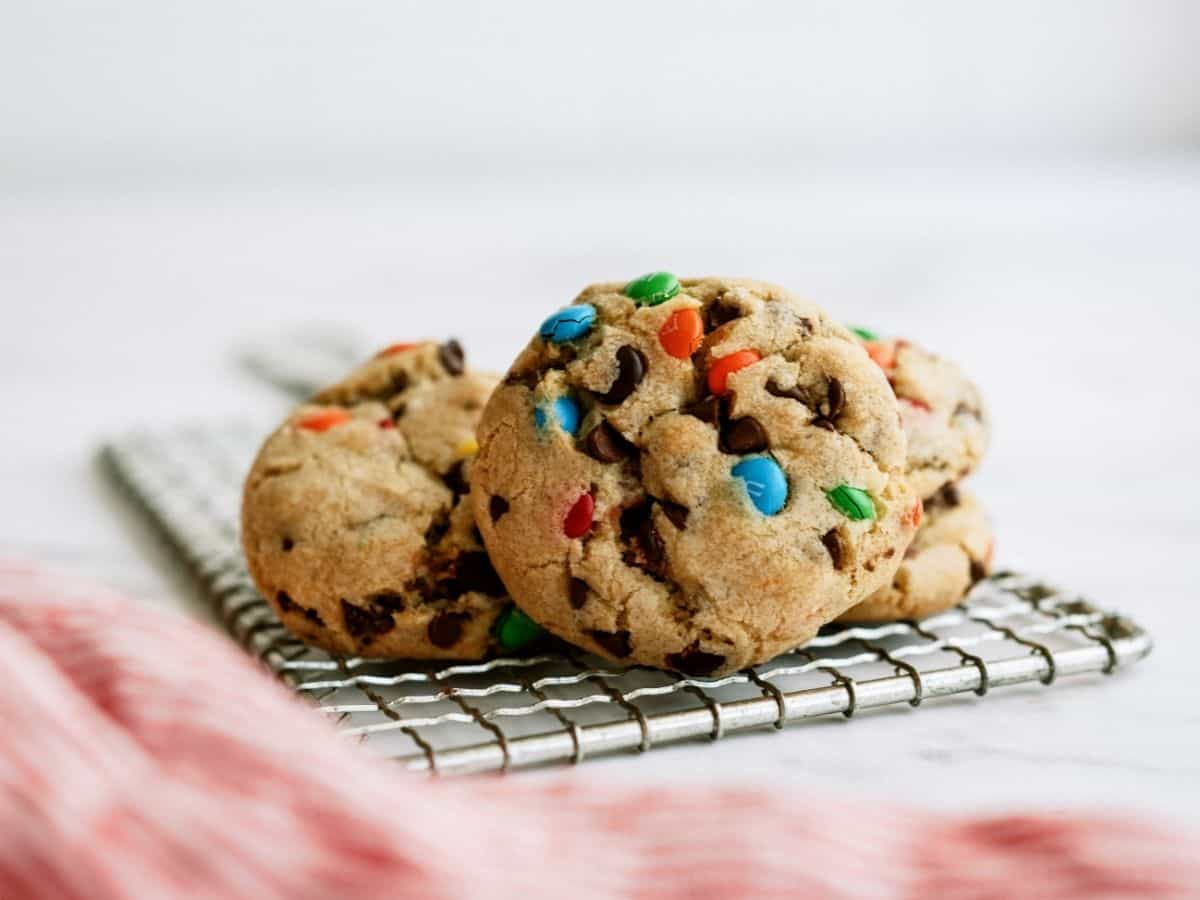 Now just serve and enjoy!!  
Related Recipe: Try our perfect Soft Batch Chewy M&M Cookies!
To Make The Best Pudding Cookies Recipe You Will Need:
Large mixing bowl
Hand mixer
Wooden spatula
Cookie sheet (THESE are great!)