Ooey gooey, rich, and chocolatey, this layered brownie pudding dessert hits the spot every time! The perfect easy brownie dessert.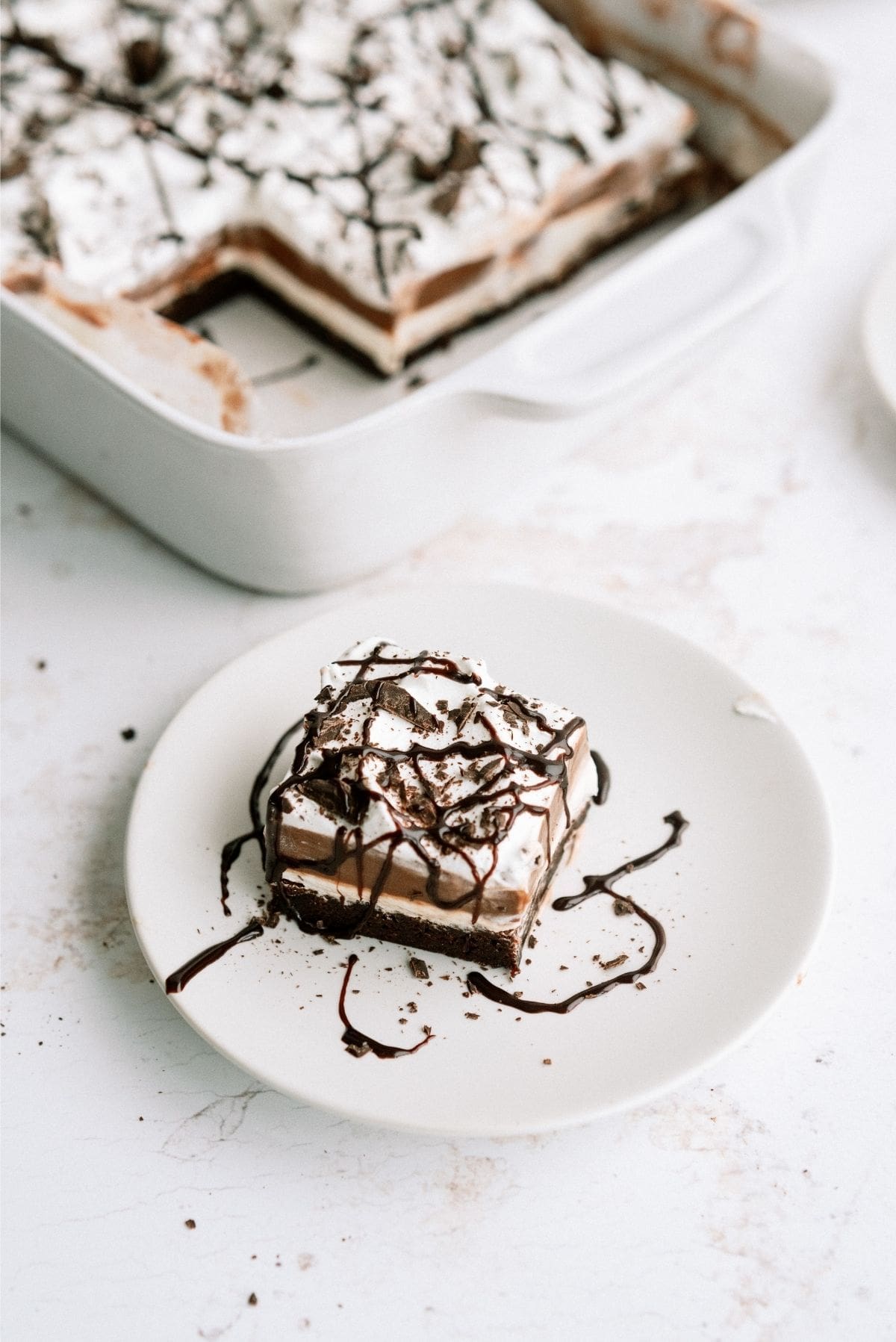 Layered brownie pudding dessert is the most amazing decadent brownie pudding dessert I think I've ever made. When you think of the best chocolate dessert recipe, that isn't cake, this one will come to mind.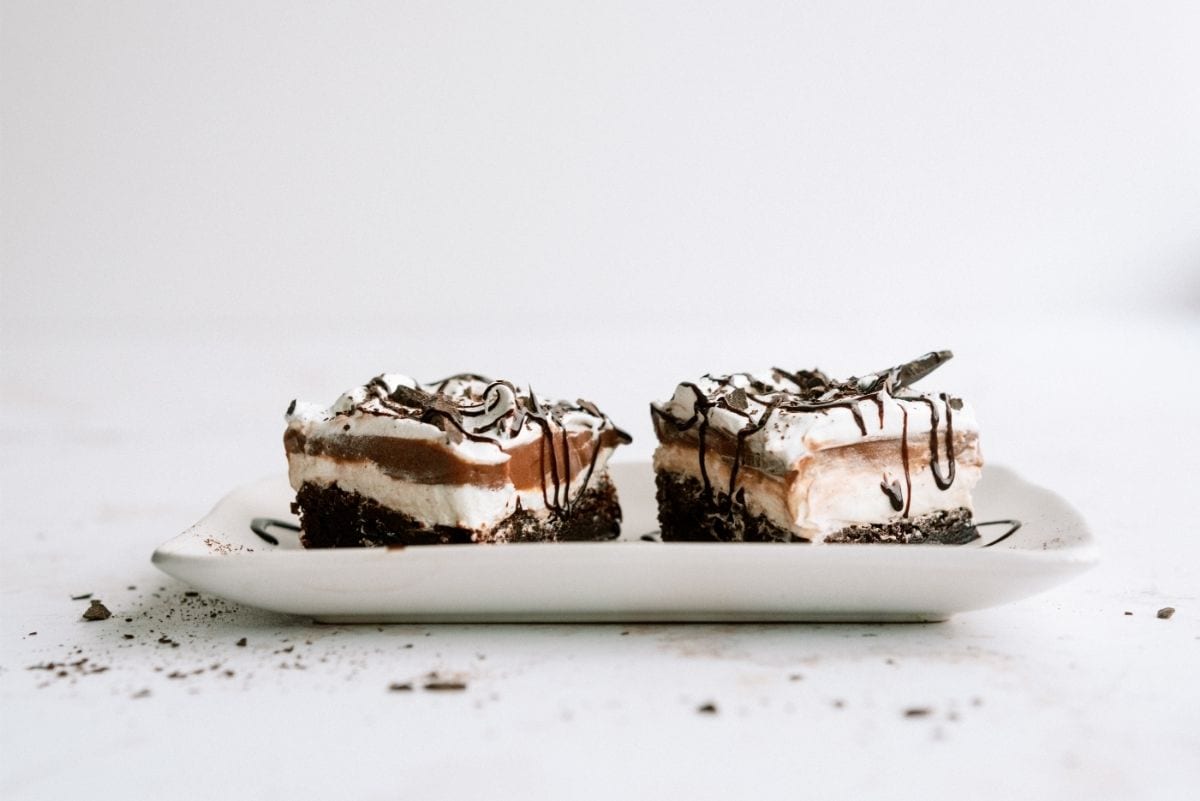 This a delicious box brownies recipe that you can make up and bring to your next party or get together. It's guaranteed to be gone before the party is even done.
I think brownies are my favorite to make because they are so versatile with flavors and texture. And of course, no one can so no to a brownie. 😉
If you want to know what I mean, take a look at the many different kinds of brownies we have made! To name a few, Mom's Famous Marshmallow Brownies Recipe, Chocolate Thin Mint Brownies Recipe (for the Girl Scout lovers), or Homemade S'mores Brownies Recipe.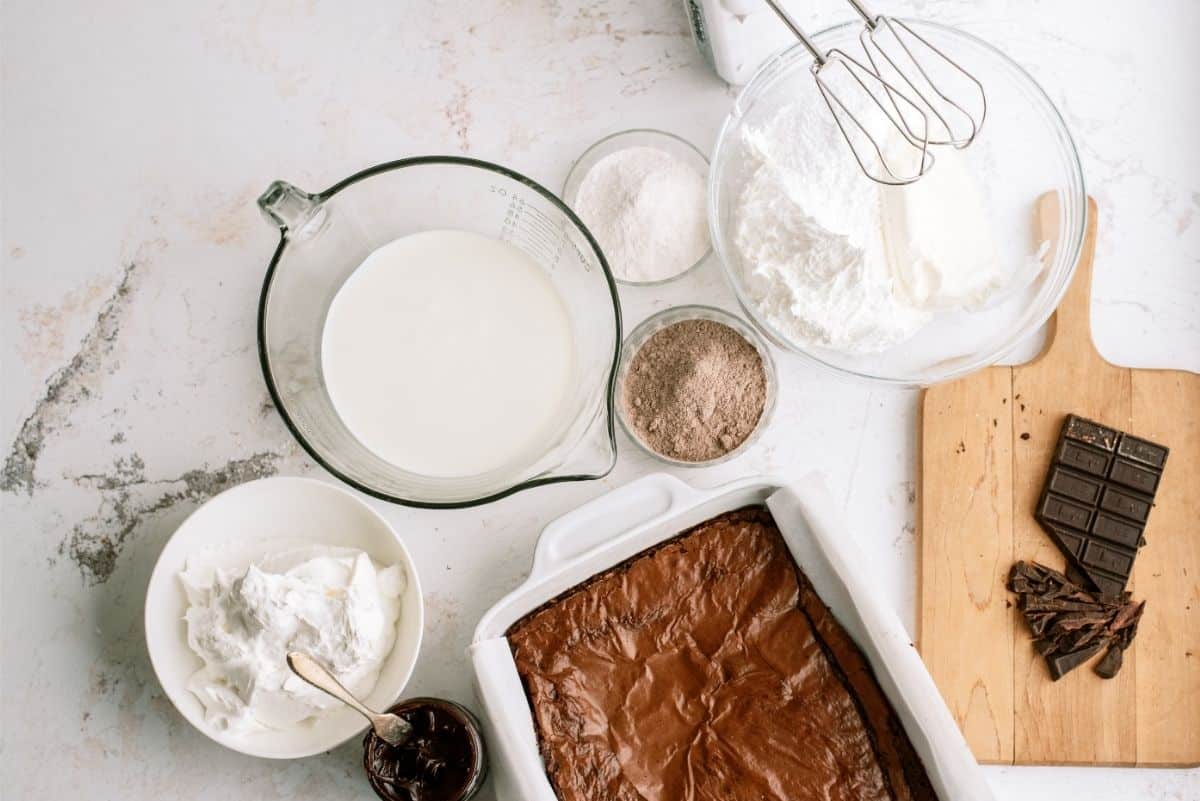 Ingredients Needed For Our Layered Brownie Pudding Dessert:
Brownie Mix
All brownie mix ingredients on the box
Cream cheese
Powdered sugar
Cool-whip
Instant chocolate pudding
Instant vanilla pudding
Milk
Hot fudge or chocolate syrup
Chocolate candy bar (like a Hershey's bar will work!)
How To Make Our Layered Brownie Pudding Dessert:
Start by mixing together the box brownie mix according to the instructions on the back of the box.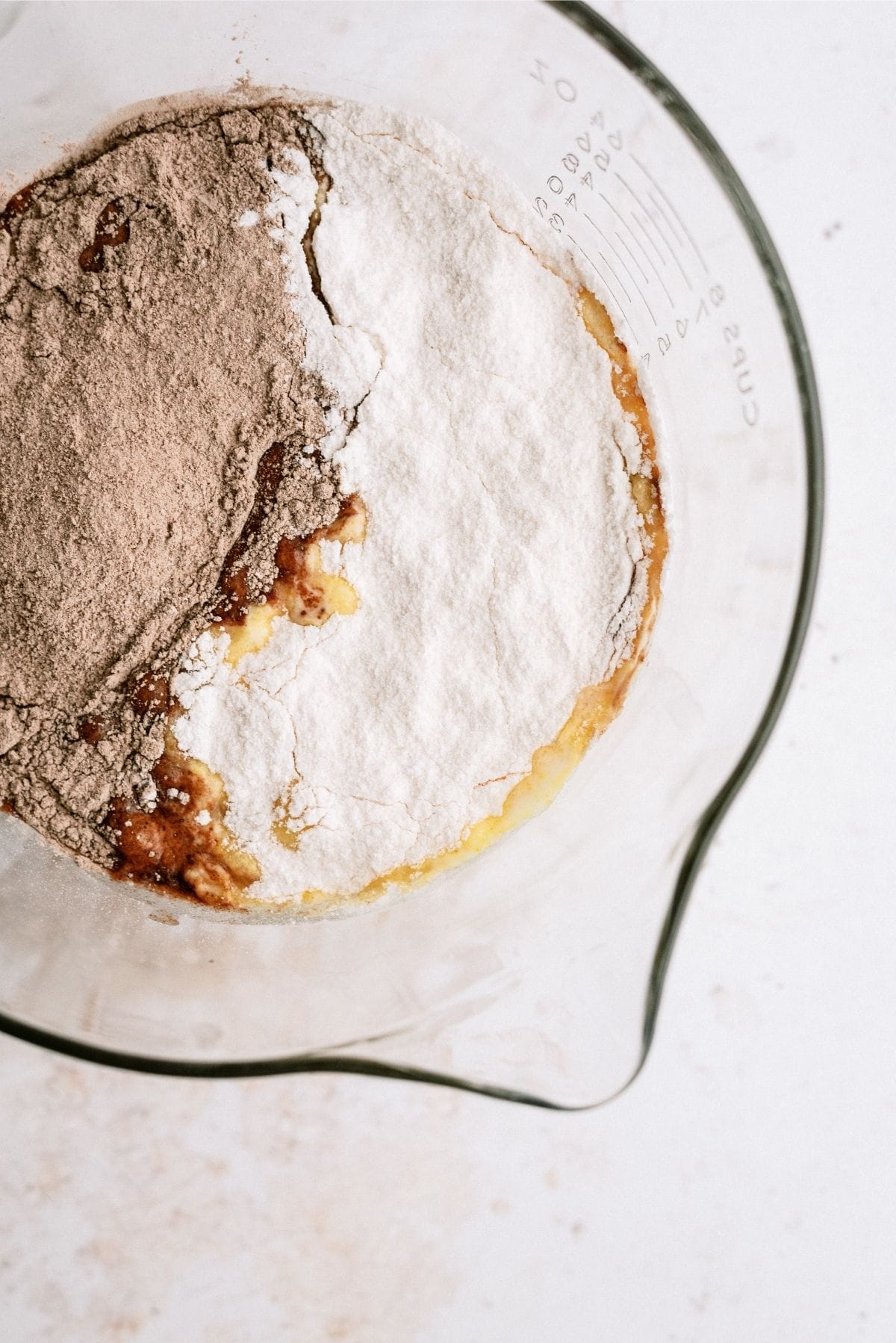 Then, grease a 9×13 inch pan and flour it, then pour the brownie mix into the pan and bake it according to the package.
While the brownies are cooling, mix the softened cream cheese, powdered sugar, and 1 container of the cool whip together until everything is completely combined.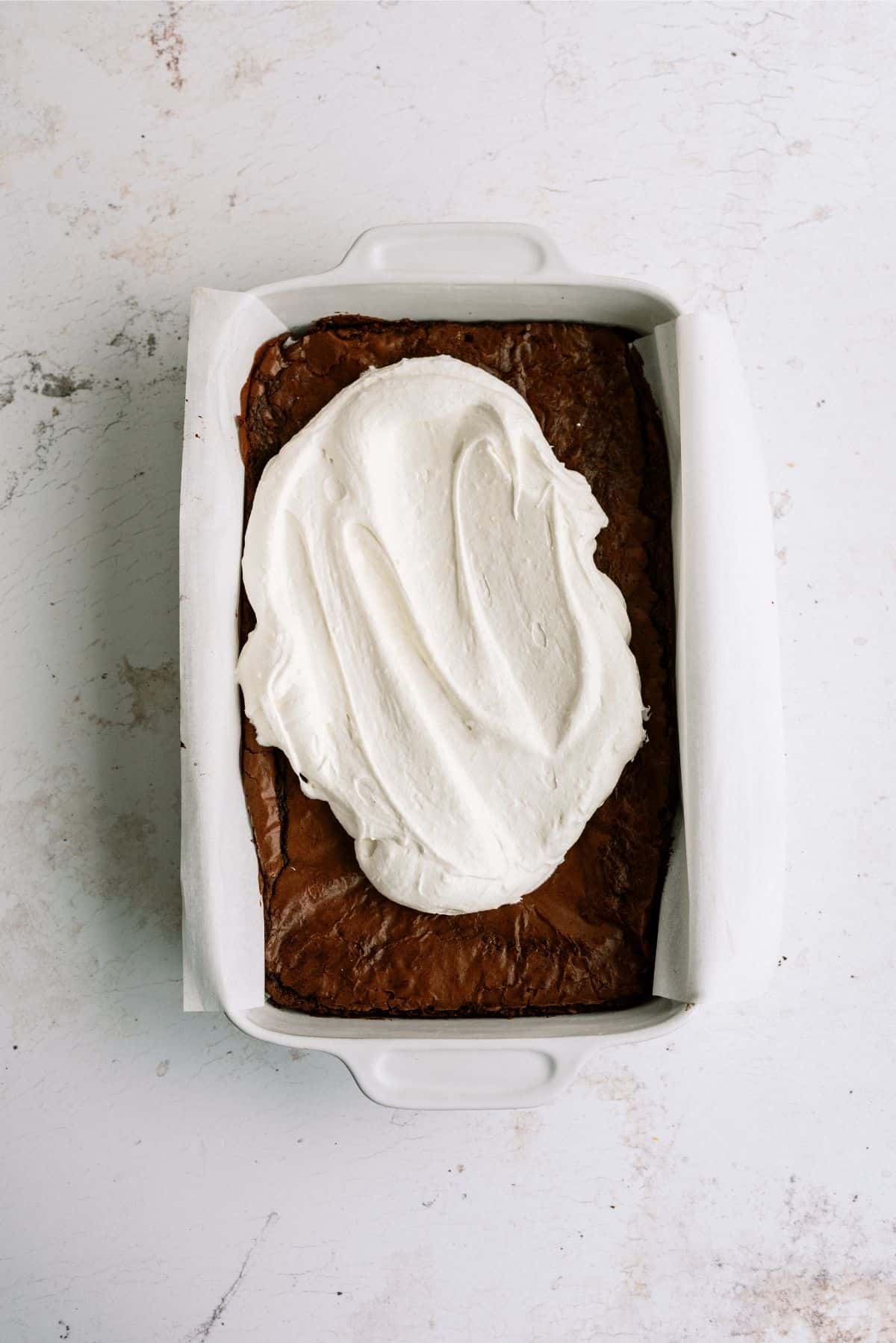 After the brownies have completely cooled, spread the cream cheese mixture over top of the brownies.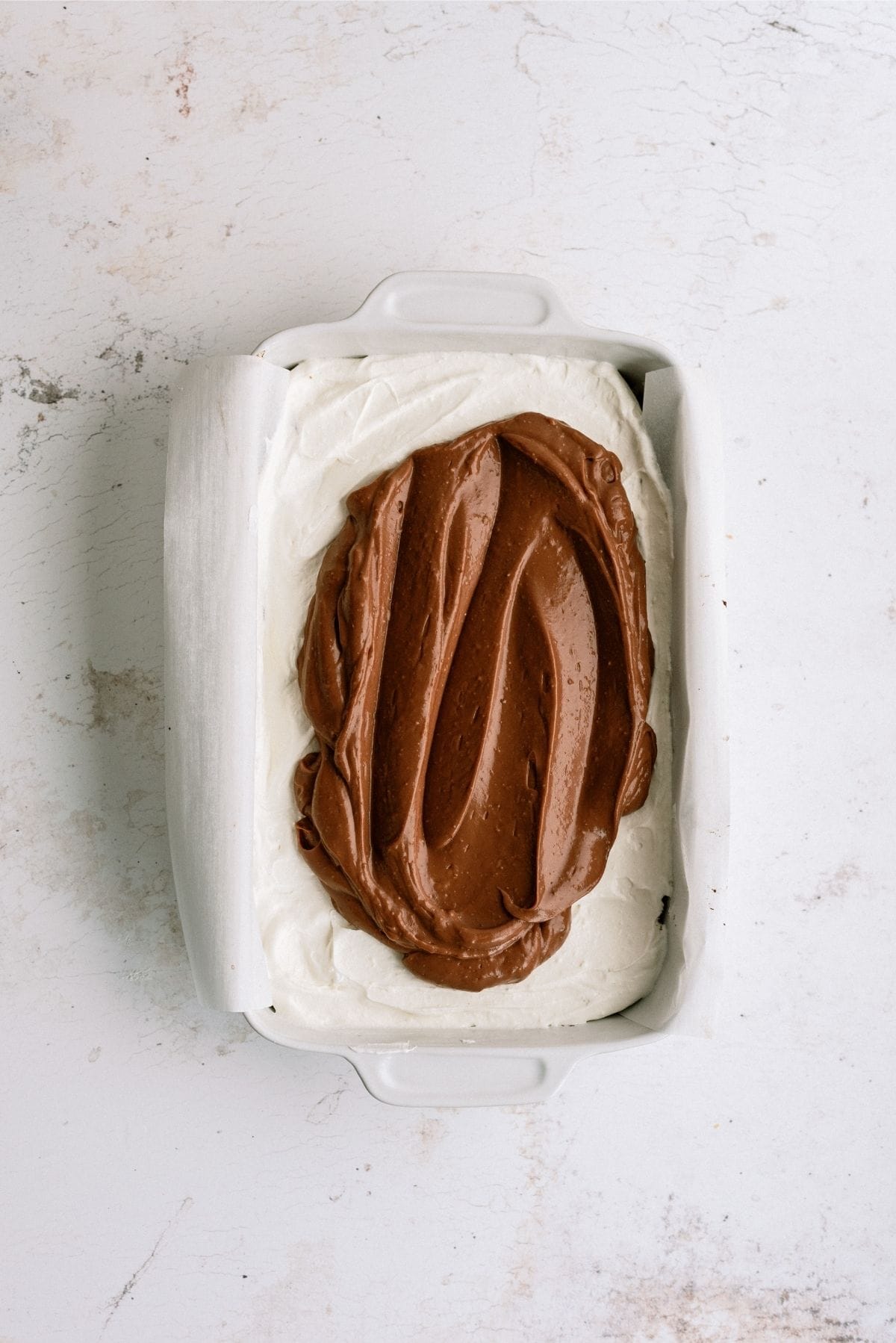 Then, blend together the vanilla and chocolate instant pudding, and the milk together and spread it on top of the cream cheese layer.
Now, top off the pudding layer with the second container of cool whip.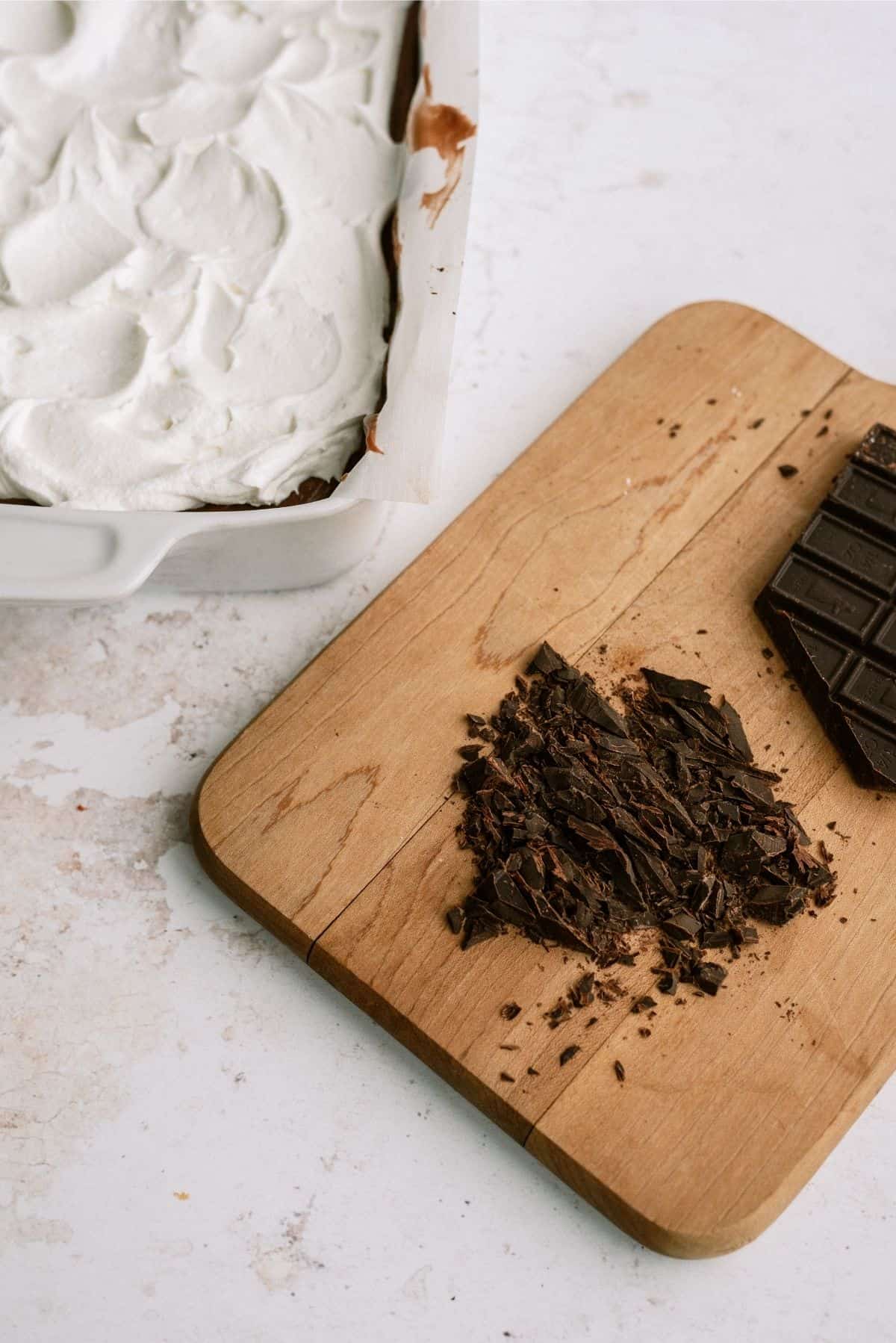 After that is done, top the cool whip layer with chocolate shavings and the chocolate syrup to make it look even more delicious.
Once all of the layers have been made, refrigerate the decadent brownie until you are ready to serve it.
NOTE: You can also put this in the freezer and serve it that way as well!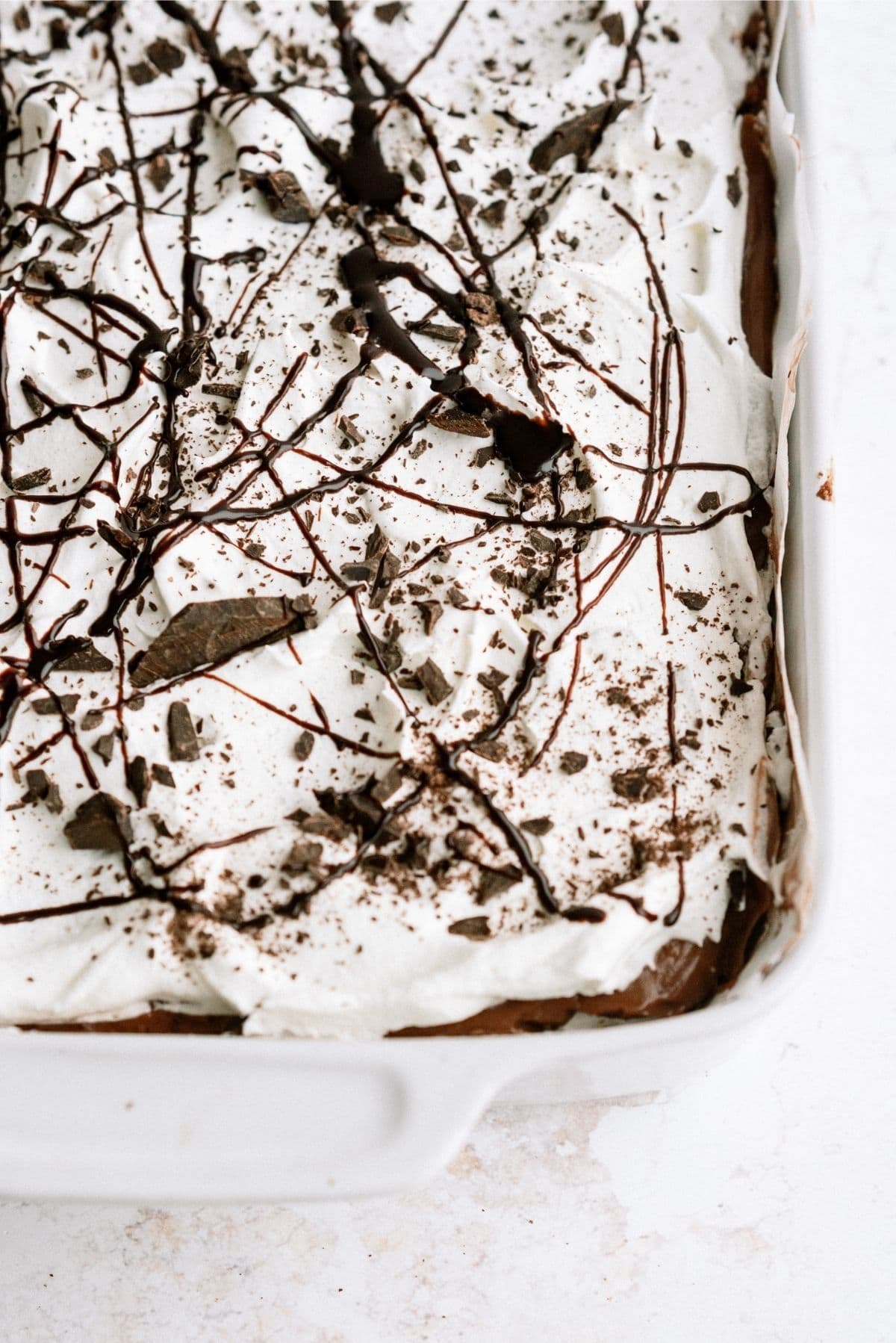 To Make This Easy Brownie Dessert You Will Need:
9×13 inch baking pan (I like THIS one)
Medium mixing bowls (2)
Spatula
Whisk