This Gooey Chocolate Pudding Cake is the most rich and delicious chocolate dessert, you will ever eat. If you know a chocolate lover, or are one yourself, you need this in your life.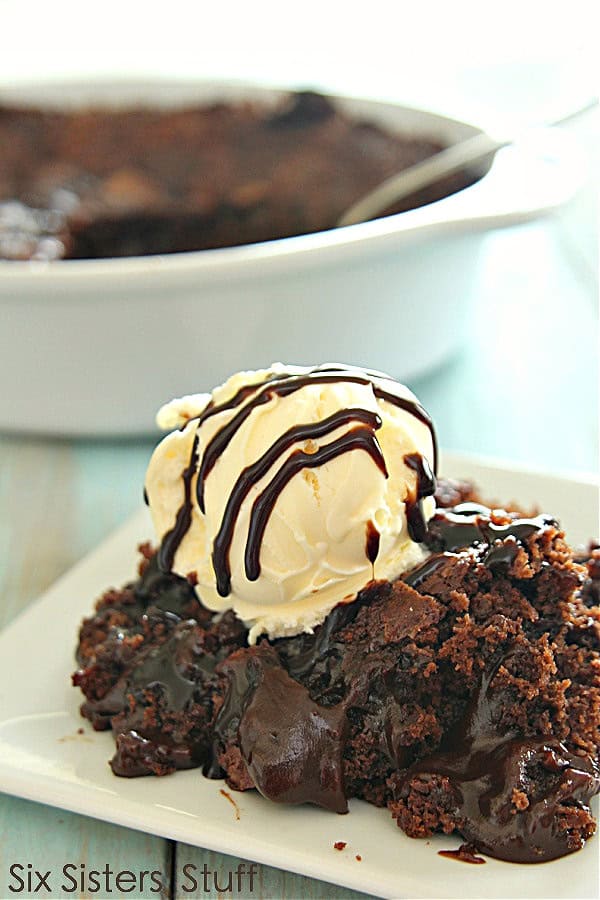 When it comes to desserts, gooey = good. This recipe for Gooey Chocolate Pudding Cake is a really old one that our grandma used to make.
You know that if Grandma was making it, it's good stuff!
This cake is completely from scratch and although the directions sound a little strange, I promise that it works.
That gooey "pudding" goodness isn't from a pudding mix, but instead it's a melted chocolatey fudge that comes from the way you make the cake.
It's pretty much amazing. Throw some ice cream on top of the hot cake and you have a perfect dessert.