Chocolate Chip Cookie Truffles are an effortlessly, delicious no-bake recipe using only four ingredients - store bought cookies, cream cheese, chocolate chips, and coconut oil.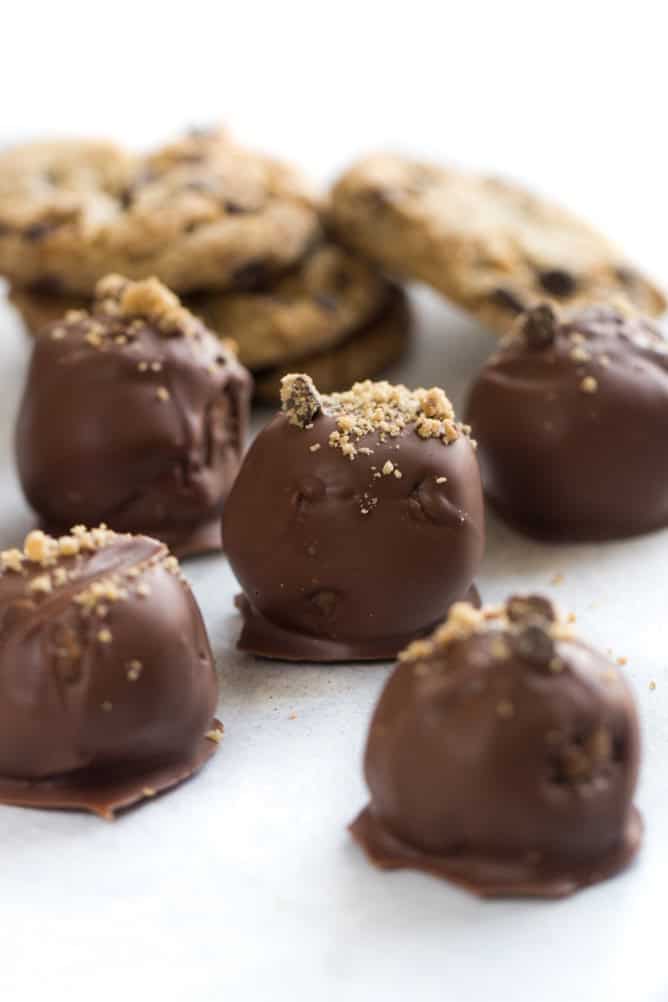 Does anyone else feel like this time of year is the busiest? The days are longer but I feel like there are less hours in the day. We've been relying on Clicklist to save some extra time during the day. I seem to save a lot more money when I'm not wandering the aisles of my Smith's store, hungry.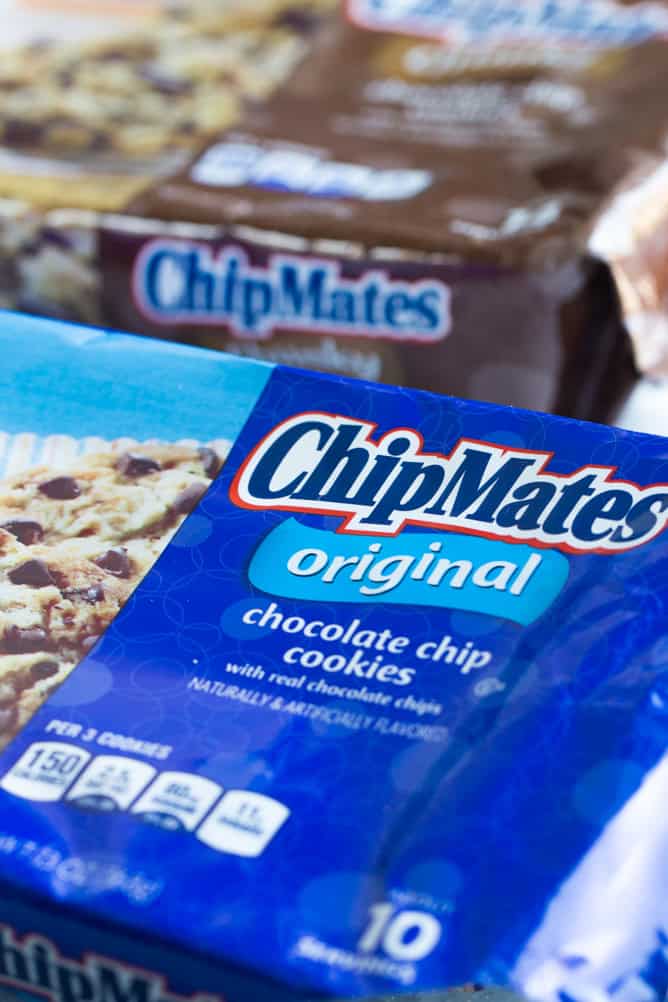 I threw some Kroger Chip Mates cookies into my Clicklist order a few weeks ago and oh. my. goodness. We've slowly been trying all of the flavors over the last couple of weeks and have yet to be disappointed. It's so nice not to have to make chocolate chip cookies, and still have a happy husband when dessert time rolls around. Our favorite combination so far is the White Chip Chunky Chip Chocolate Chip Cookies with vanilla ice cream.