The perfect Valentine's dessert! Red velvet brownies with white chocolate buttercream frosting is so decadent with the sweet and fluffy frosting and cakelike brownie base!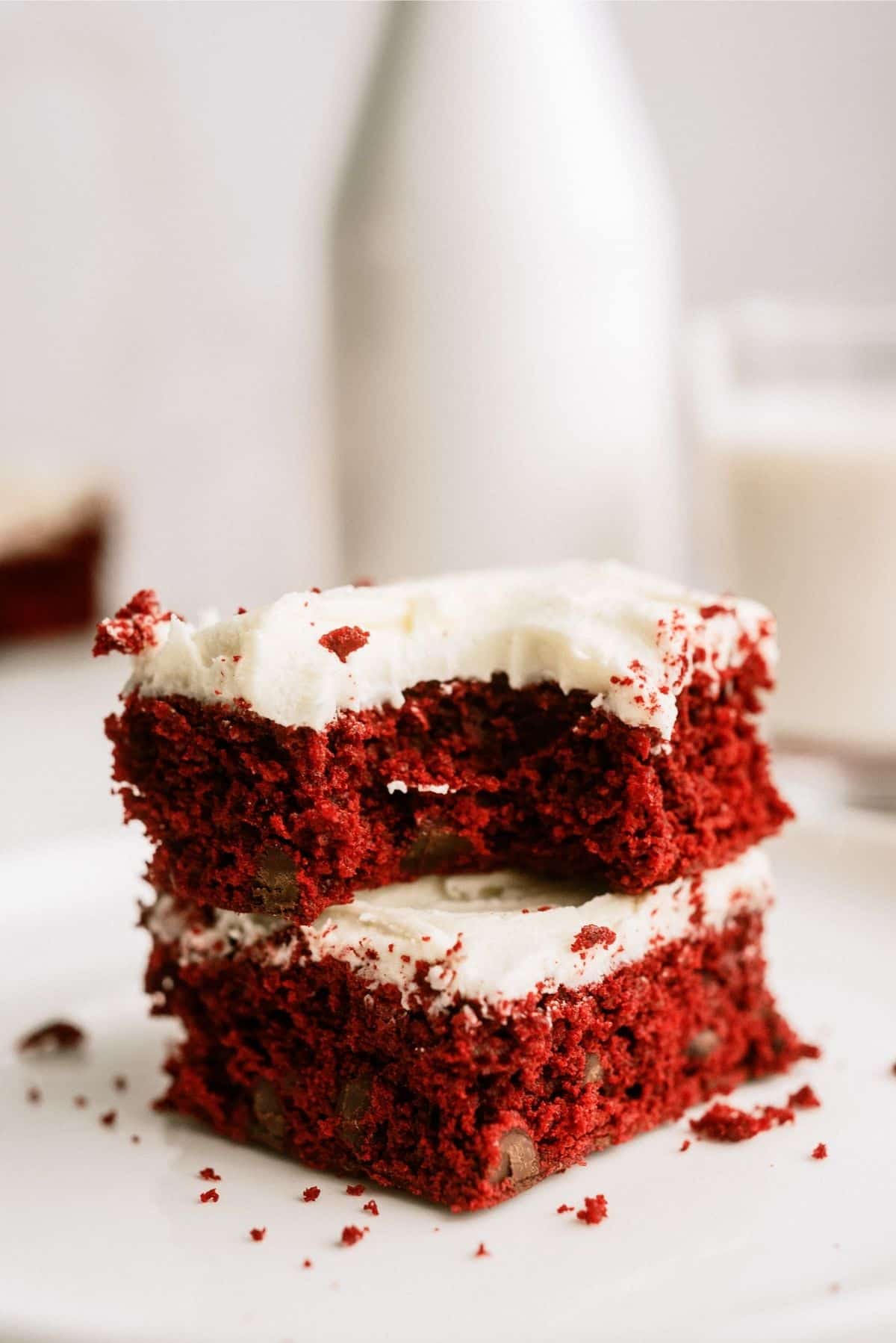 With Valentine's day coming up all I can think about is all the fantastic red velvet desserts like these red velvet brownies with white chocolate buttercream frosting. They are the perfect holiday dessert!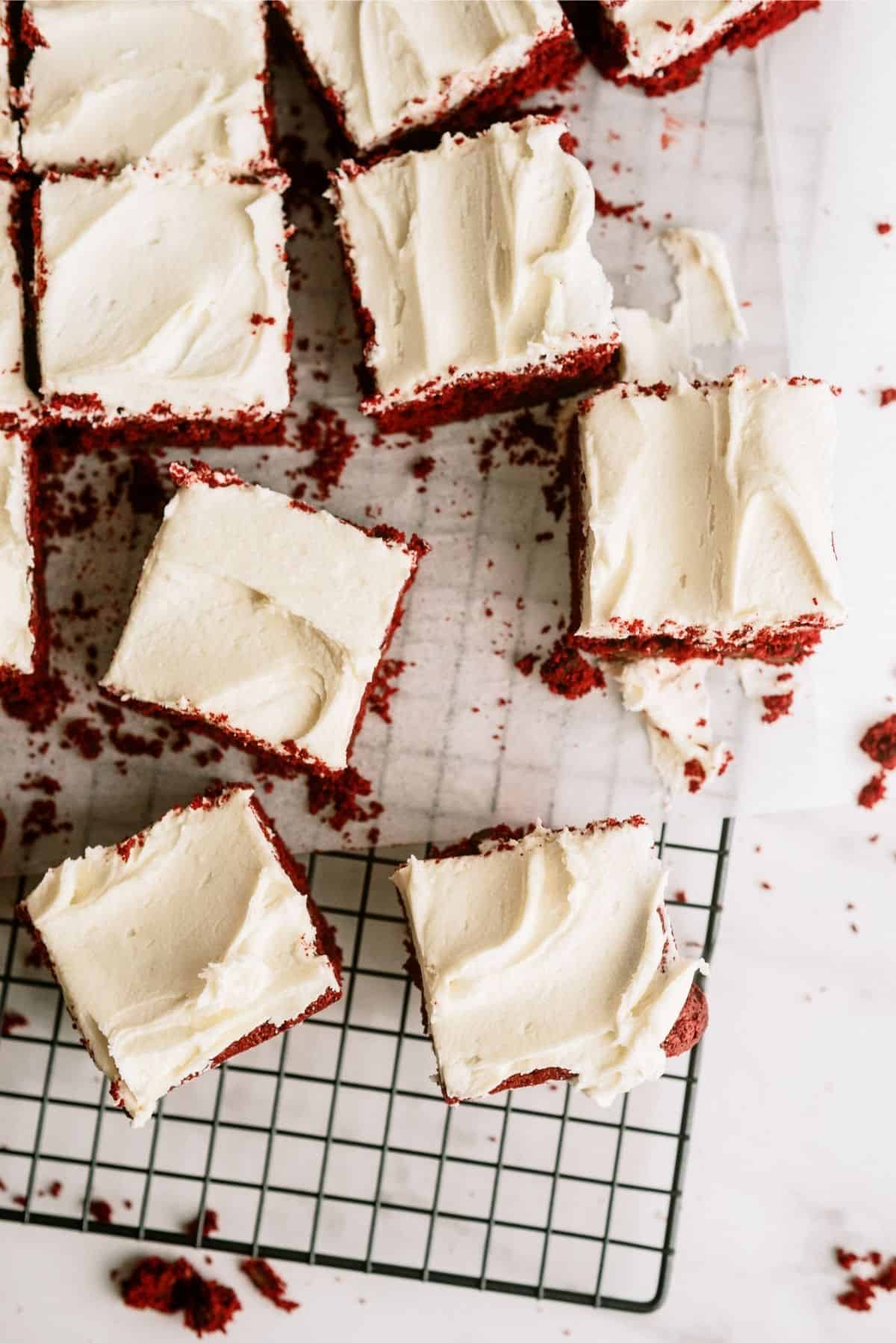 Honestly, you will need to make plans to share these brownies with buttercream frosting or you will be tempted to eat them all yourself.
Plus it is such an easy cake mix recipe, that if you really wanted to, you could make it again and again. Talk about danger, especially for those of us that made New Year's resolutions we're trying to stick to!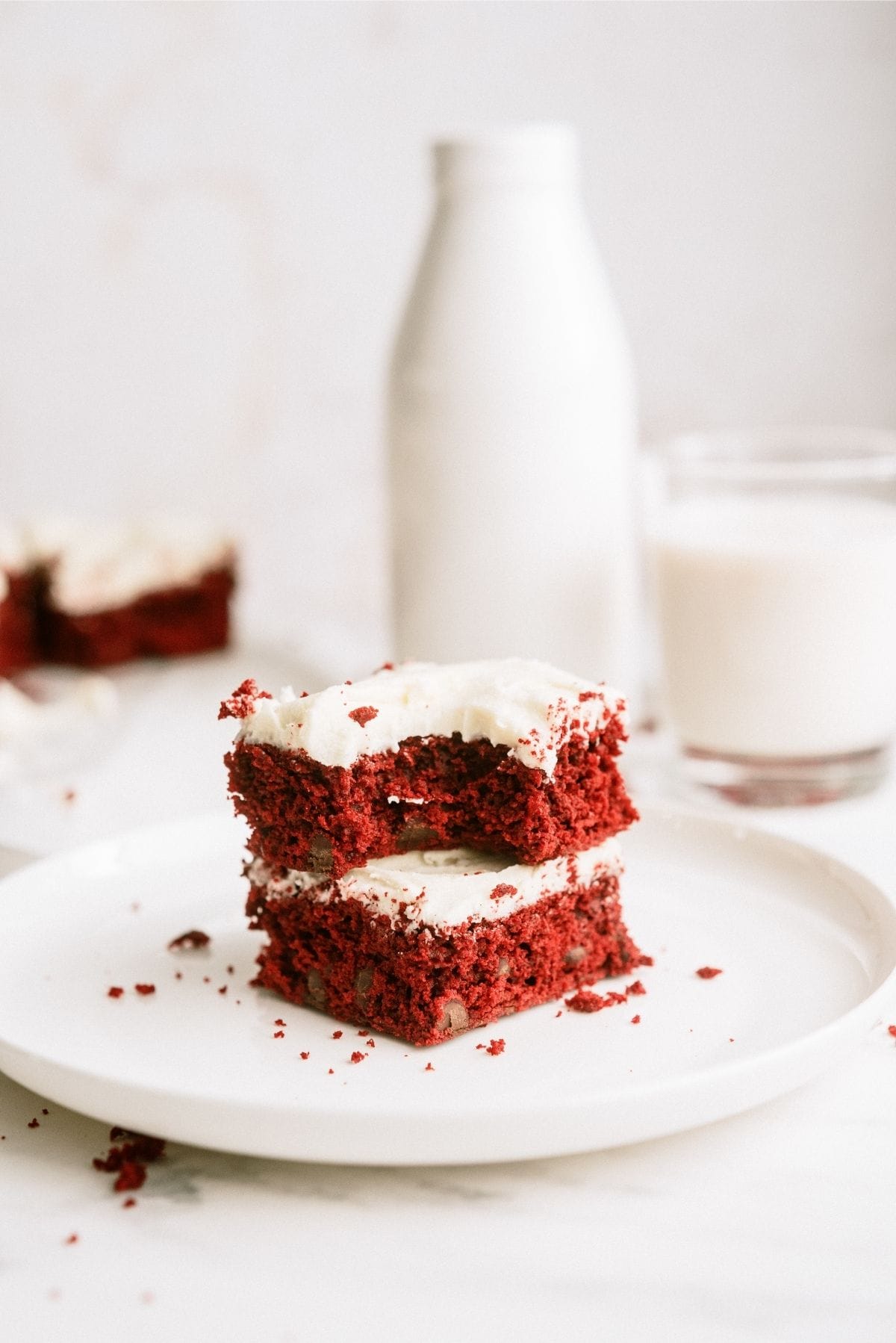 Ingredients Needed For This Red Velvet Brownies with White Chocolate Buttercream Frosting Recipe:
Brownies:
Red Velvet Cake Mix
Butter
Egg
Water
Semi-sweet chocolate chips
Chopped walnuts (optional)
White Chocolate Buttercream:
Butter
Vanilla extract
White chocolate
Heavy cream
Powdered sugar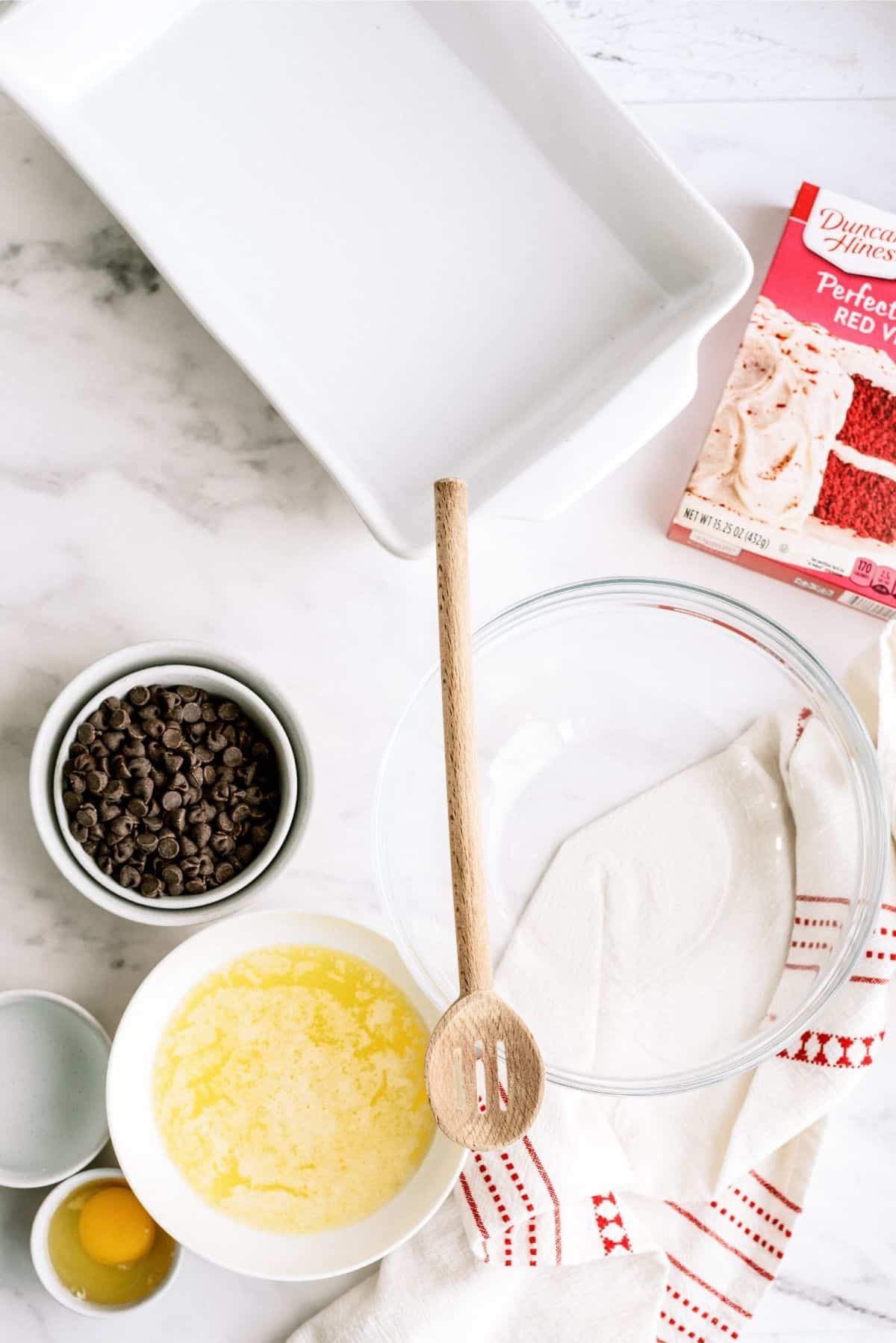 How To Make This Red Velvet Brownies Recipe:
Begin by preheating the oven to 325 degrees.
Then, in a medium mixing bowl, combine together the egg, butter, and water.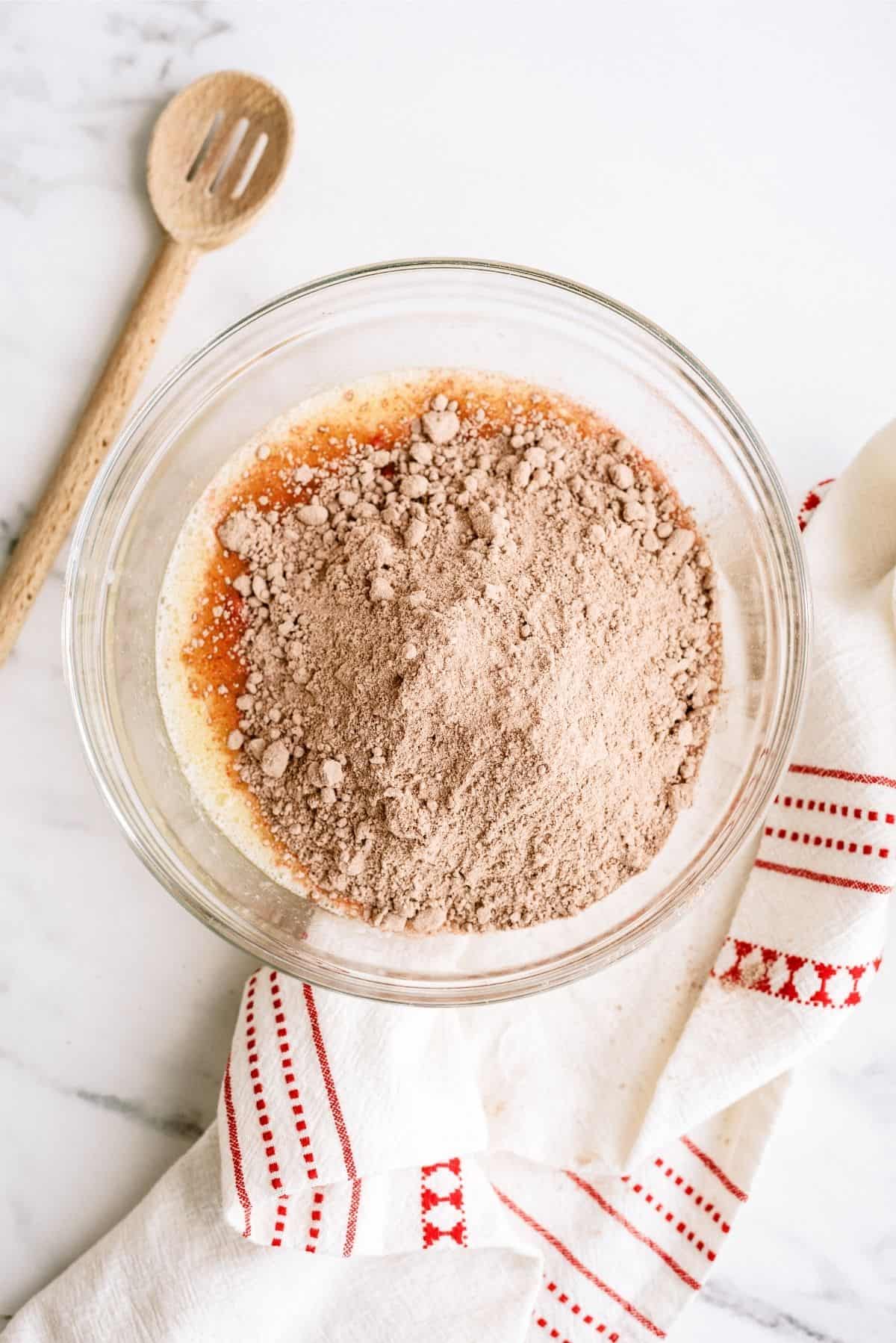 Next, add in the box of brownie mix and stir everything together until all of the lumps are gone and well combined.
Now add in the chocolate chips and nuts to the brownie batter and pour it into a greased 9×13 inch pan.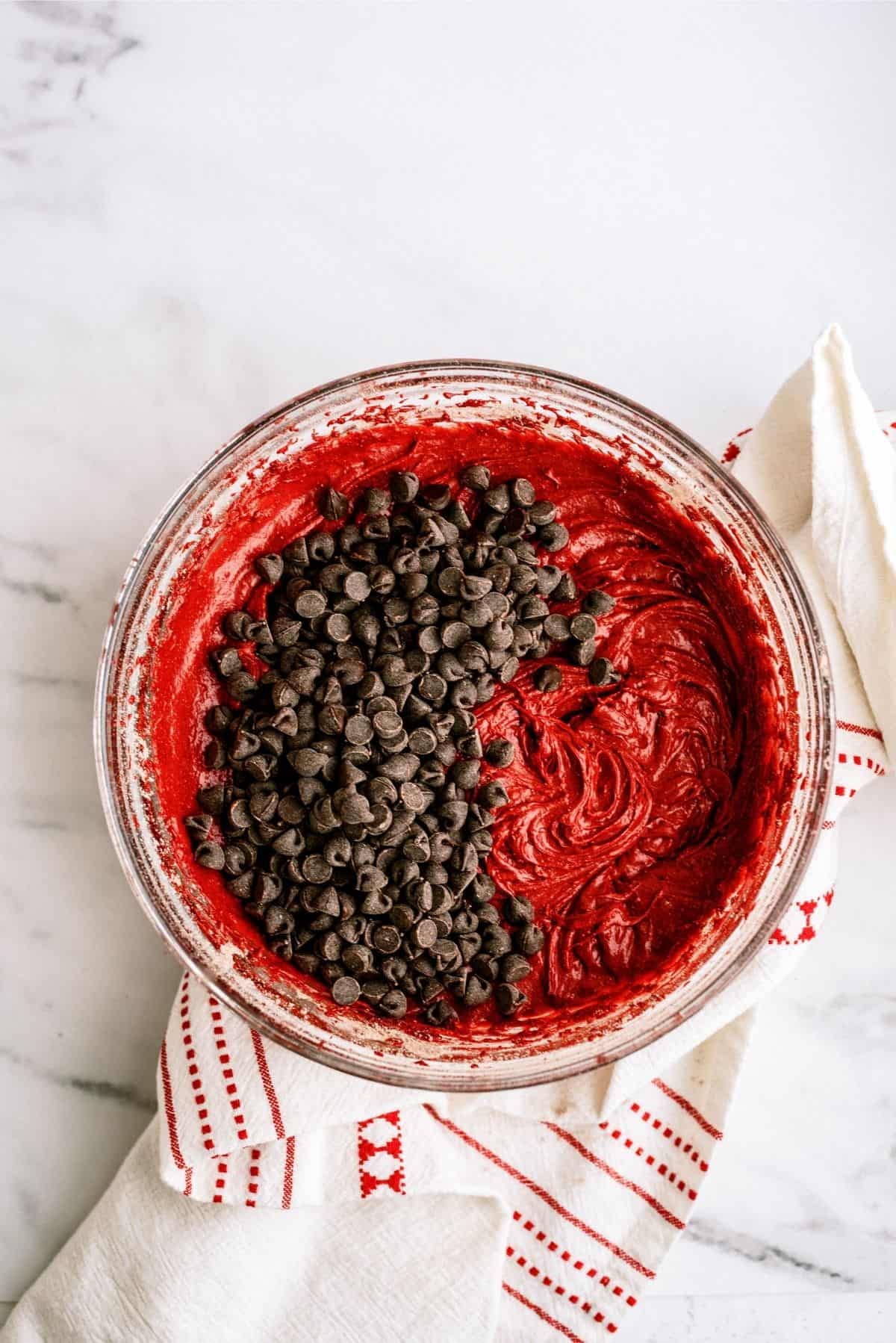 Bake those in the oven for 40-45 minutes.
When they are done, let them cool for about 15 minutes and place the brownies on a wire cooling rack.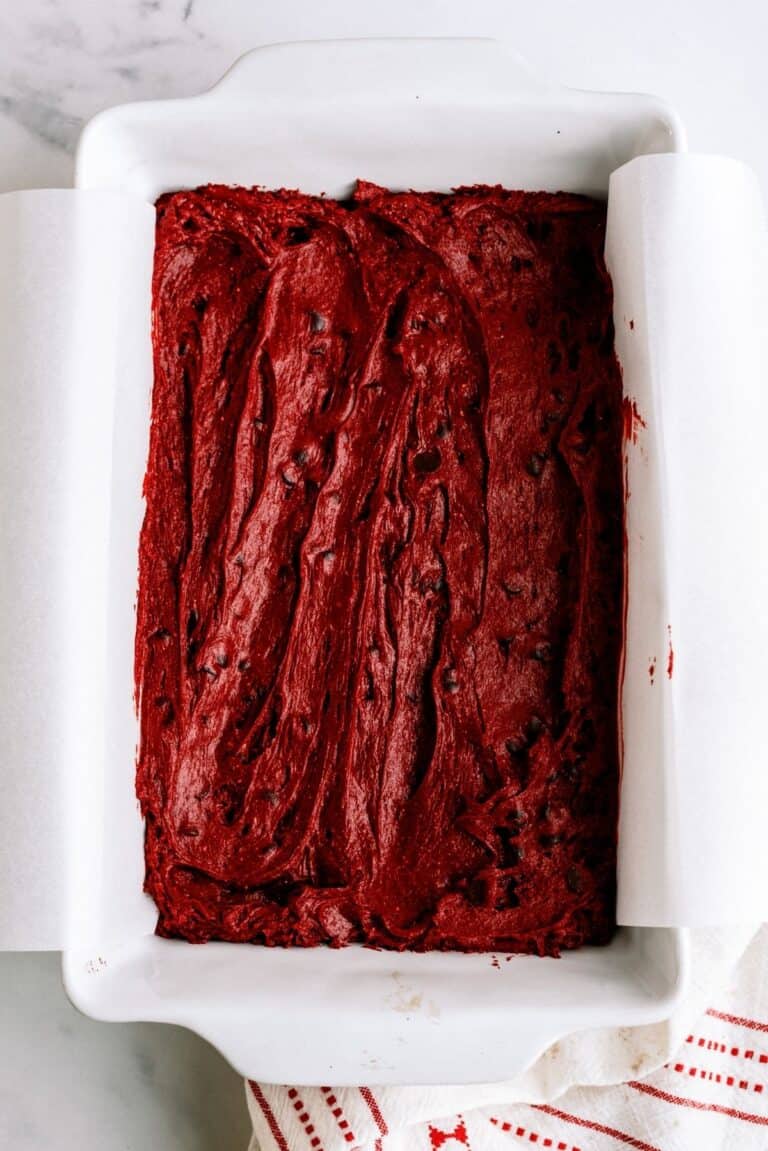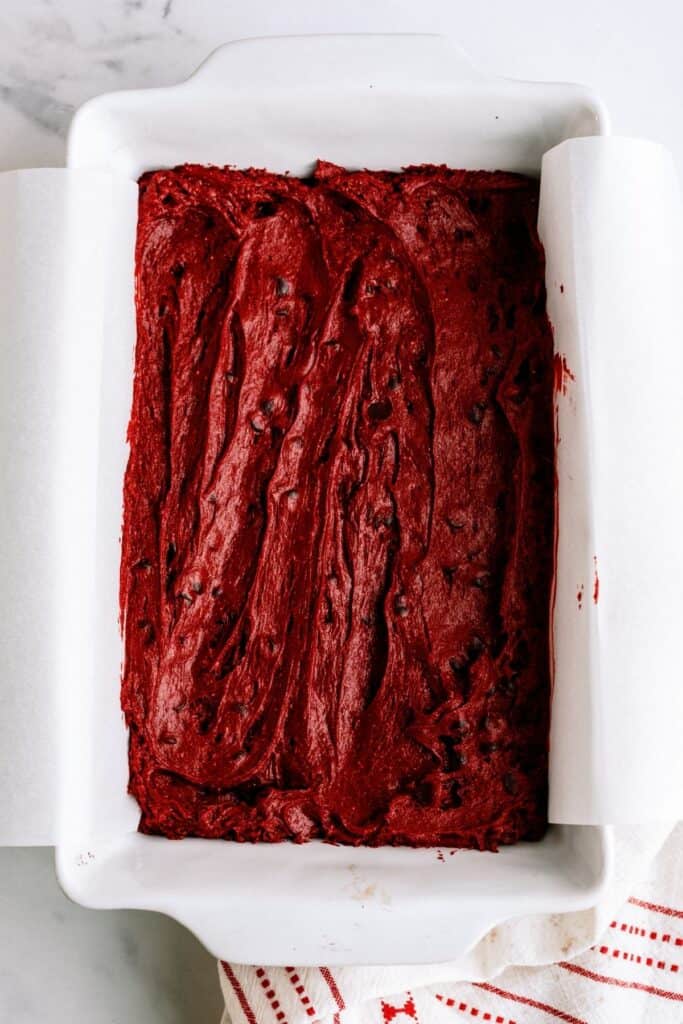 How To Make This White Chocolate Buttercream Frosting:
To make the frosting, cream the butter with a hand or stand mixer until it is soft and fluffy. This should take about 3-5 minutes.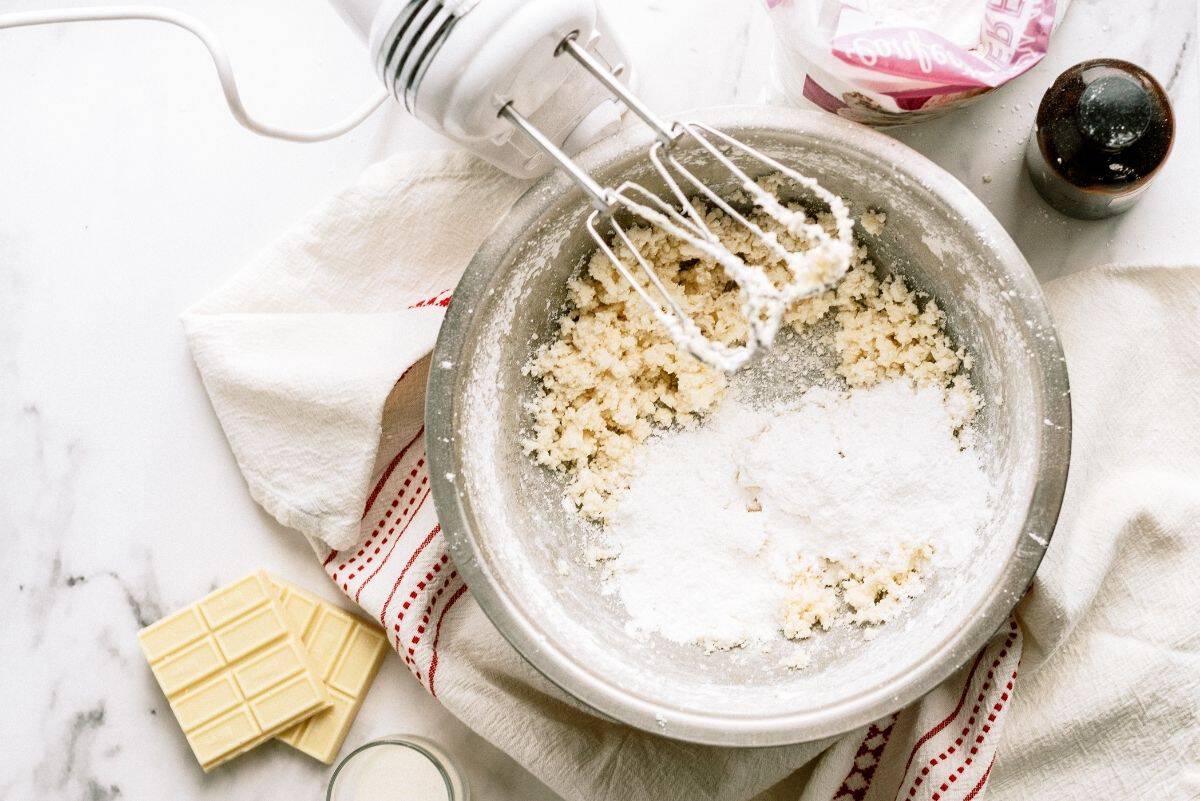 Once it's soft and fluffy add in the vanilla extract.
Now, with the mixer on low speed, slowly add in the powdered sugar about a ½ cup at a time, making sure the powdered sugar is completely combined before adding more.
After all of the powdered sugar has been added, beat it on medium speed for about 30 seconds, then scrape down the bowl.
Melt the white chocolate in the microwave for about 30-second increments, stirring in between until the chocolate chips are completely melted and smooth.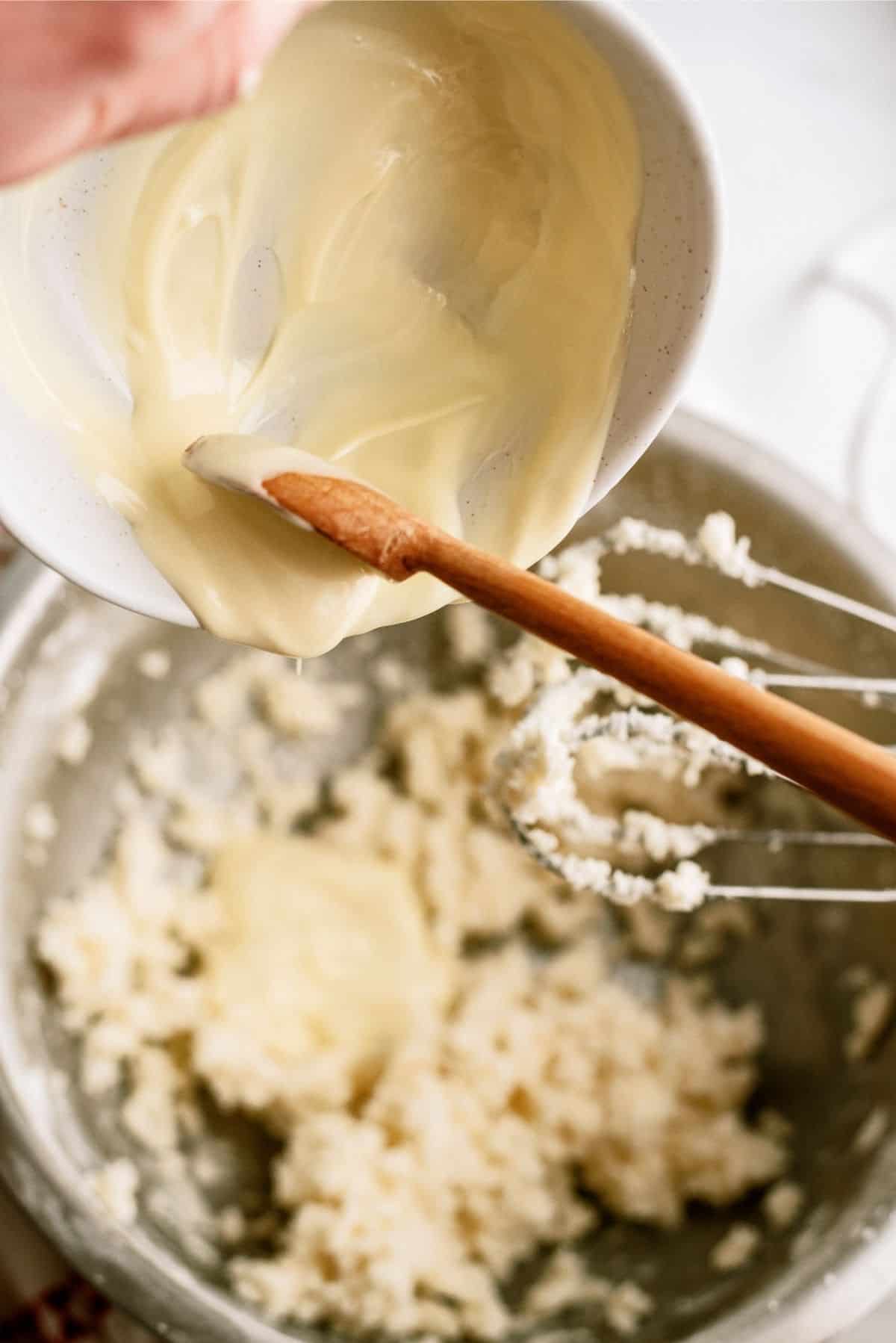 Add the melted white chocolate to the butter mixture, and beat it on a medium speed until it is well incorporated with the sugar mixture.
Once that is done, turn the mixer back to low and add in the heavy cream and beat the sugar mixture on a medium speed until you get the consistency you desire.
When the brownies are cooled, spread the frosting over top evenly.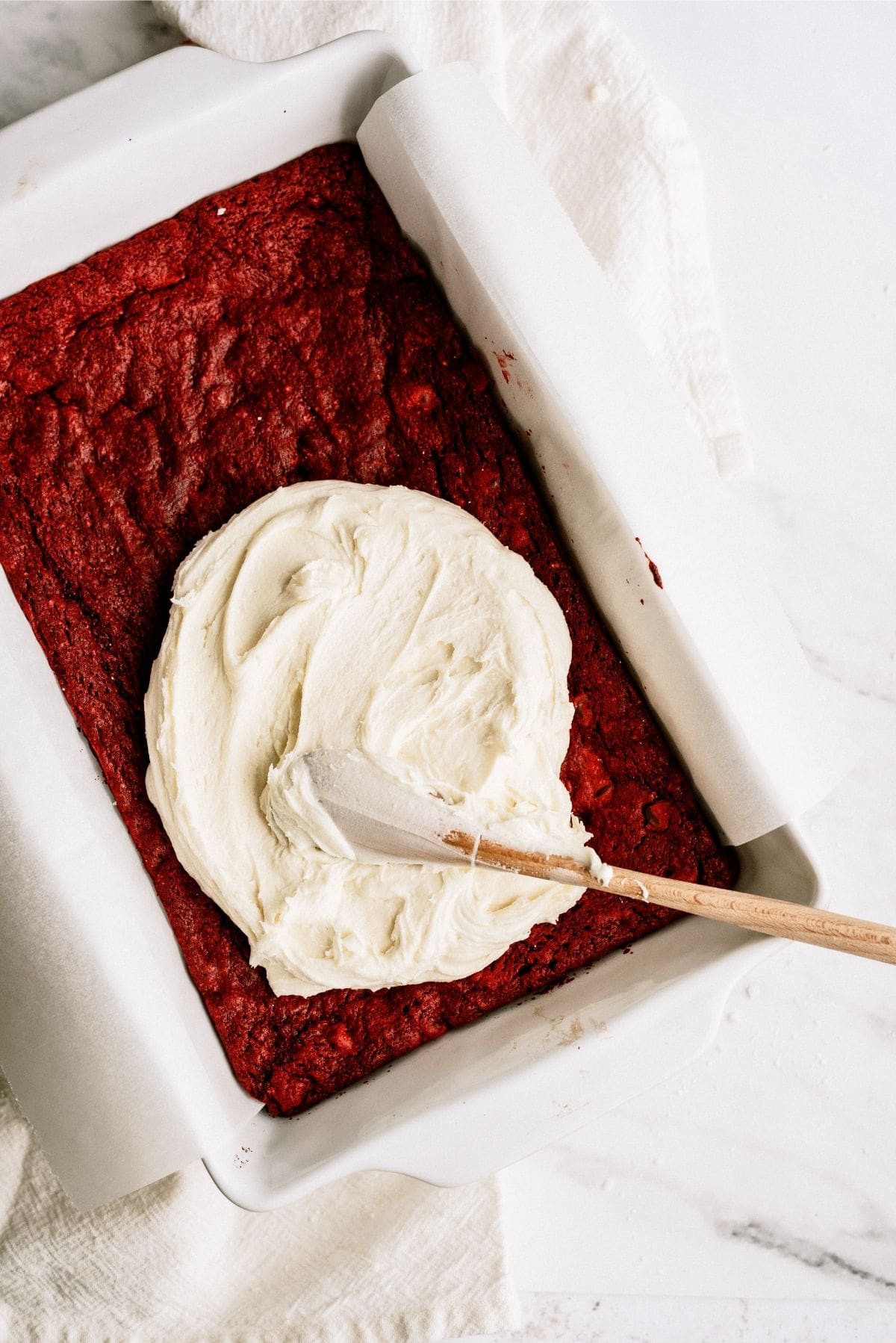 To Make This Red Velvet Brownies Using Cake Mix You Will Need:
9×13 inch pan
Nonstick spray
Medium mixing bowl (2)
Microwave safe bowl
Spatula
Hand or stand mixer (I love THIS one!)