Oven-Roasted Green Beans make the perfect side dish for any meal. Drizzled in olive oil and simply seasoned with salt and pepper, these beans turn out flavorful and perfect every time.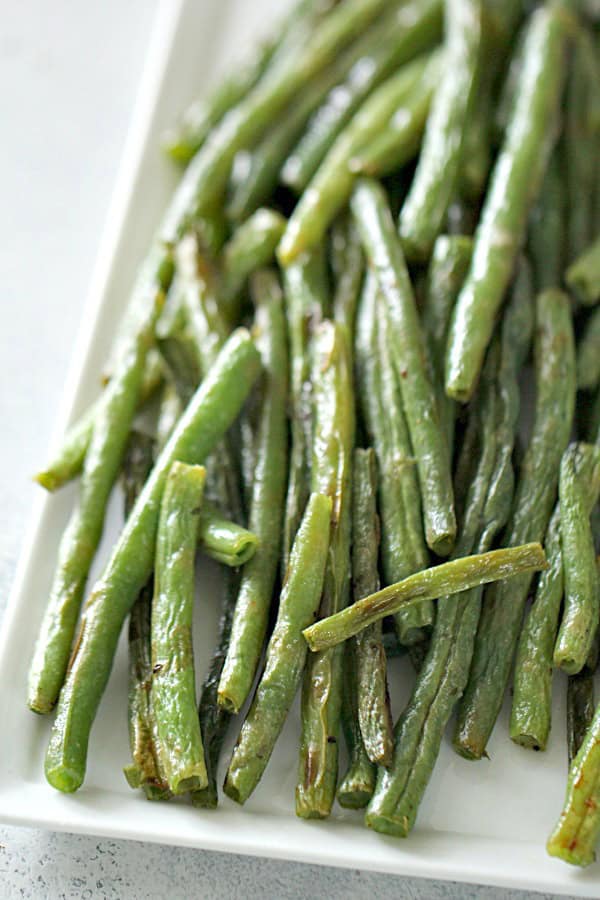 Confession: I am terrible at coming up with side dishes to go with our dinners each night. But lately, I have been LOVING roasted vegetables like these Oven Roasted Green Beans.
I feel like it really lets the flavor of the fresh vegetables come through.
I love that you only need the most basic ingredients – olive oil, salt and pepper – to make this quick side dish.
This same method works for all kinds of vegetables – broccoli, cauliflower, carrots, Brussels sprouts, squash, zucchini, and tomatoes (just to name a few – but the possibilities are endless!).
If you love these beans, we have a ton of roasted vegetable recipes on our blog that you are going to want to check out: