These roasted vegetables are so easy to make and so delicious! Your picky eaters will be devouring this perfectly seasoned side dish!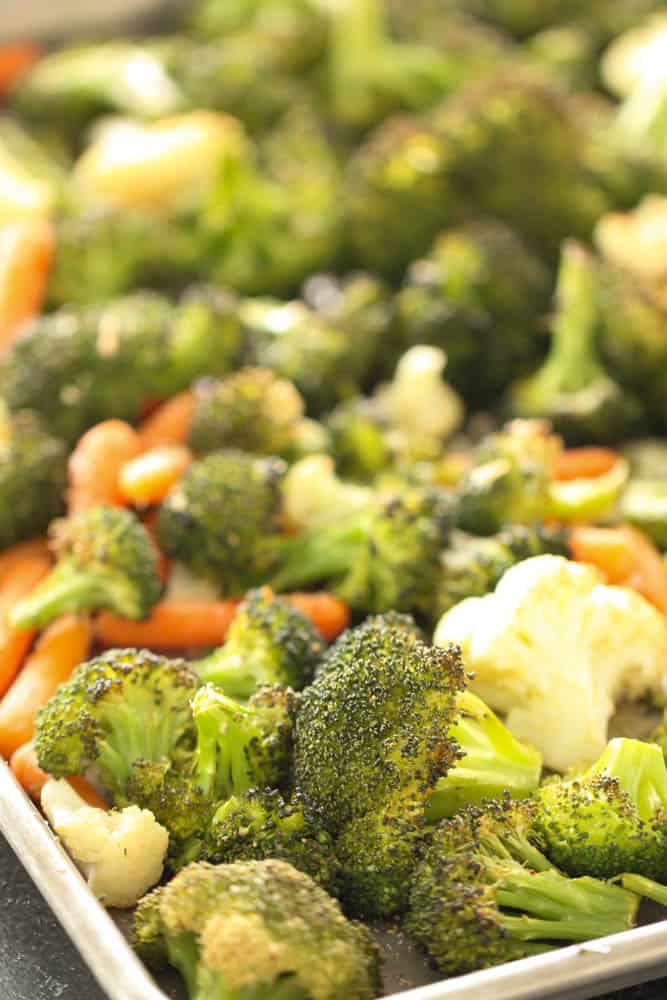 I am always pretty on top of getting a main dish put together for dinner, but when it comes to sides it can be a little more difficult! This Italian Roasted Vegetable Medley came in clutch!
I have 4 kids, 3 of which are suuuuuper picky eaters. They are usually picky about meats but vegetables can be a bit of a struggle, too! I thought I would add a twist on roasted vegetables with some Italian dressing mix and a little parmesan and my kids loved it! They even had seconds, which is totally a miracle in our household!
These roasted vegetables go perfectly with our Cherry Chipotle Glazed Salmon, Bacon Wrapped Cream Cheese Stuffed Chicken, or our Baked Saltine Cracker Chicken!