Perfectly roasted butternut squash with a delicious maple glaze coating. So easy to throw together and makes the perfect side dish!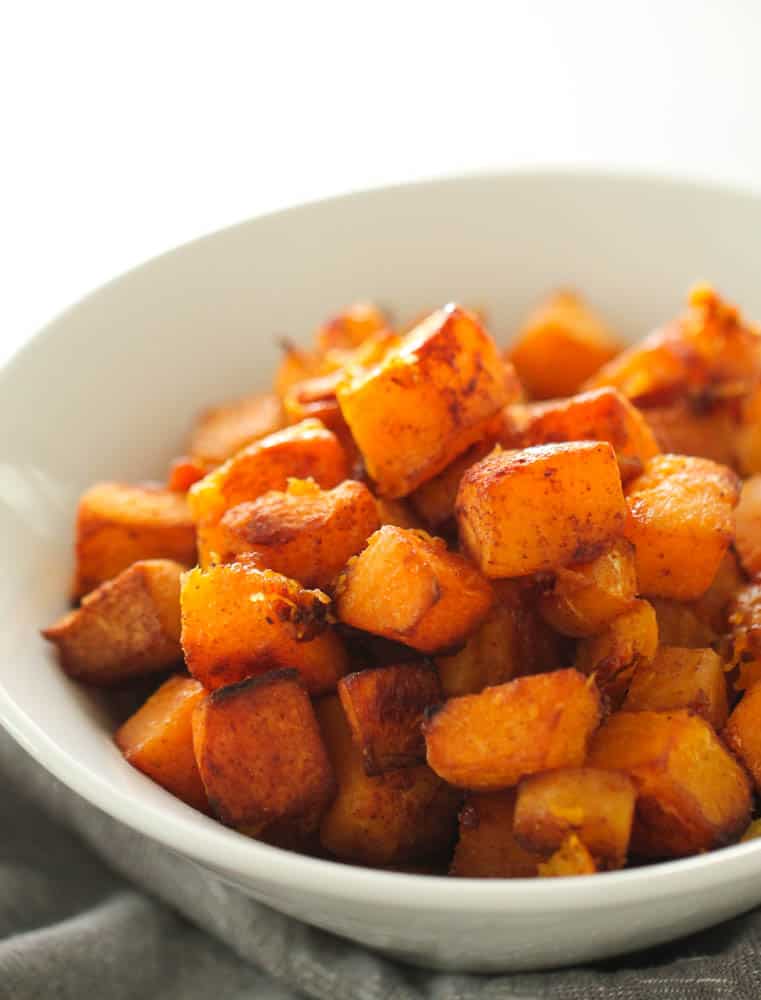 This Maple Roasted Butternut Squash is our new favorite side dish! I was doing a cooking presentation with my sisters a few months ago on the Hallmark Channel, and we prepared our Butternut Squash Gratin.
I had honestly never tasted butternut squash before that and had no idea what I was missing until then!
If you're a fan of Squash be sure to try our Butternut Squash Bake, Maple Pecan Roasted Acorn Squash, and this Roasted Brussels Sprouts and Squash!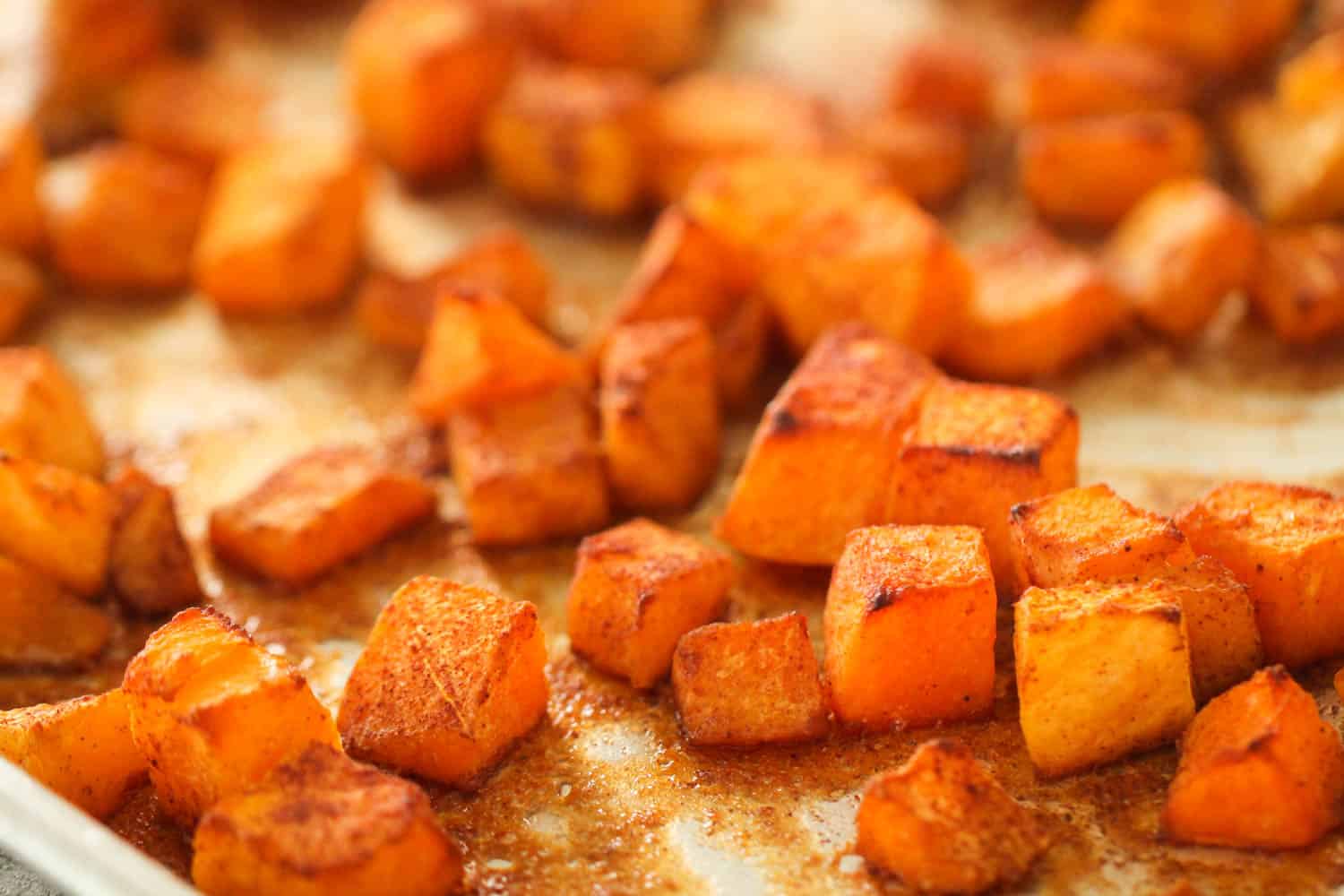 I love using pure maple syrup to sweeten things. It has a way of caramelizing everything to perfection!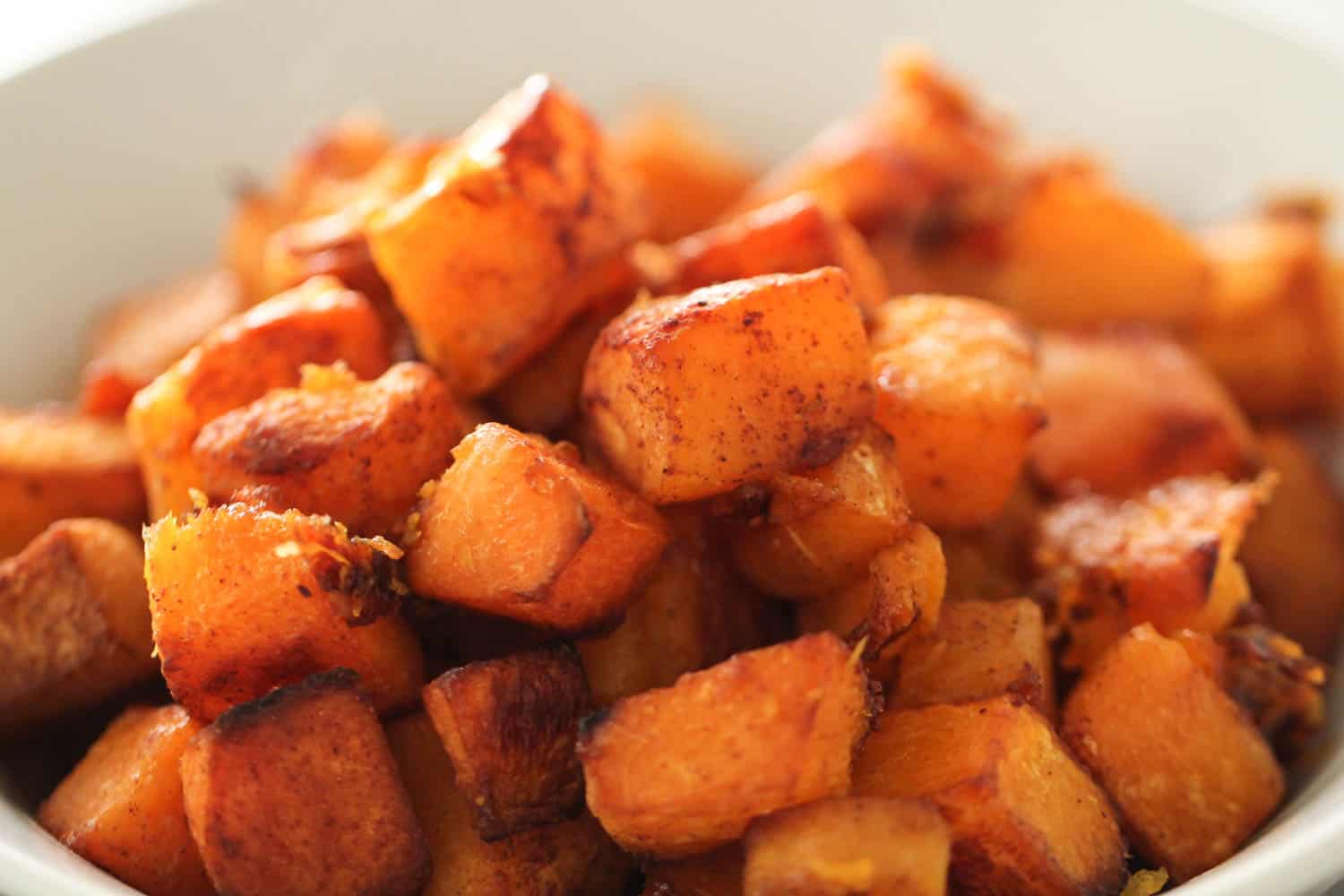 This roasted butternut squash gets a little crispy on the outside is perfectly soft on the inside. To make this recipe even easier, I used precut butternut squash from the produce section of my grocery store!