These Roasted Baby Potatoes are so easy to make, and come together in minutes. If you need a quick appetizer, or side dish, this recipe is for you. These are the BEST Roasted Baby Potatoes I have ever tasted.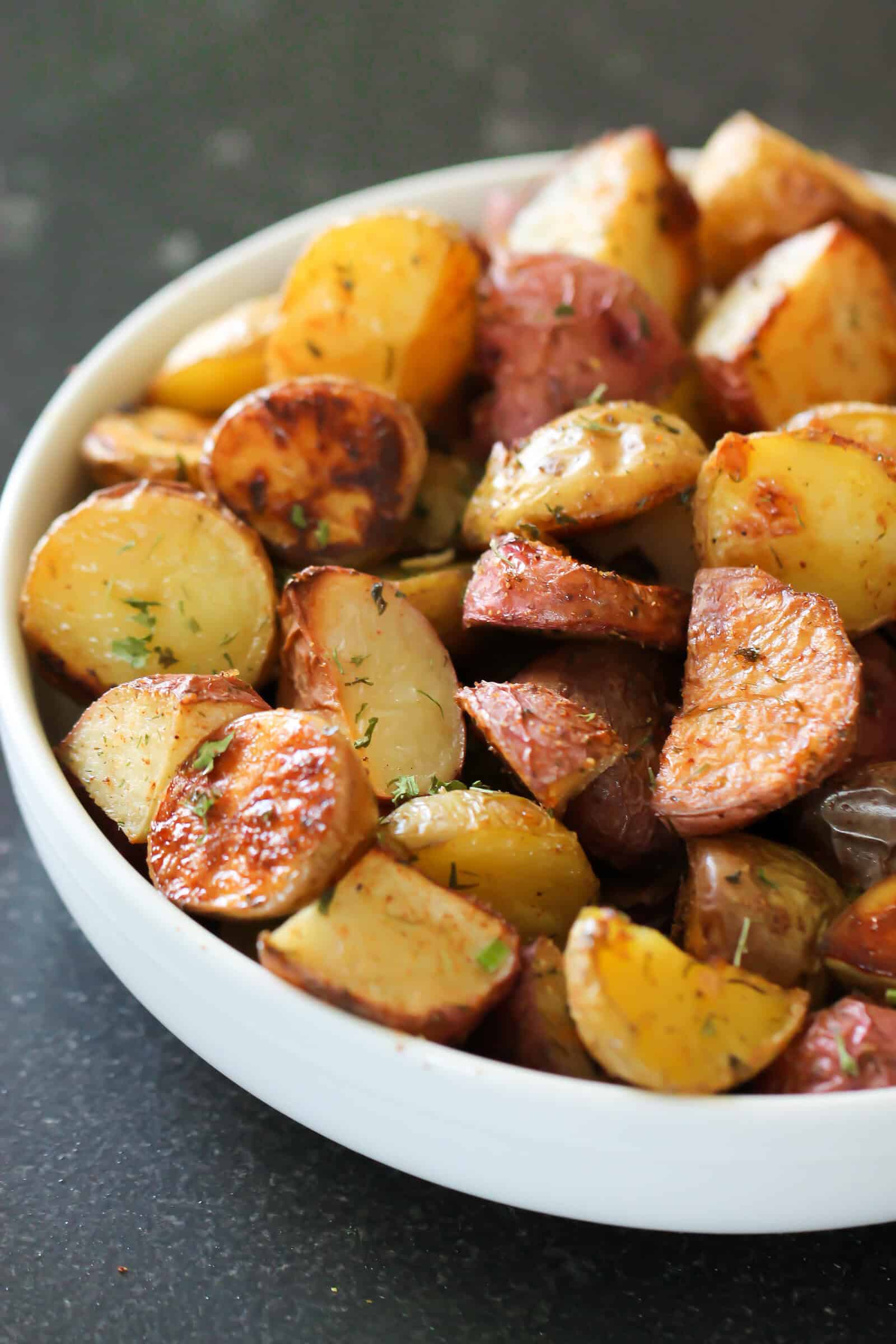 Anyone ever done Whole 30? My husband and I do it every so often to clean up our eating habits and get back on track. This time around, we made these Roasted Baby Potatoes once a week and we still make them on a regular basis; that's how you know they're good.
It makes quite a few servings, so if you're meal planning or feeding a lot, you're covered.
They are completely clean, if you are looking into clean eating. They also taste like a delicious potato wedge you would order at a restaurant, but guiltless.
If you are looking for a fast and delicious side dish or appetizer, you need to try these Roasted Baby Potatoes Recipe. They are seriously my favorite.