If you are looking for a delightful spring dessert, this fresh raspberry yogurt bundt cake recipe is just what you need! It has the wonderful tartness of the lemon and raspberry mixed with a creamy yogurt cake base.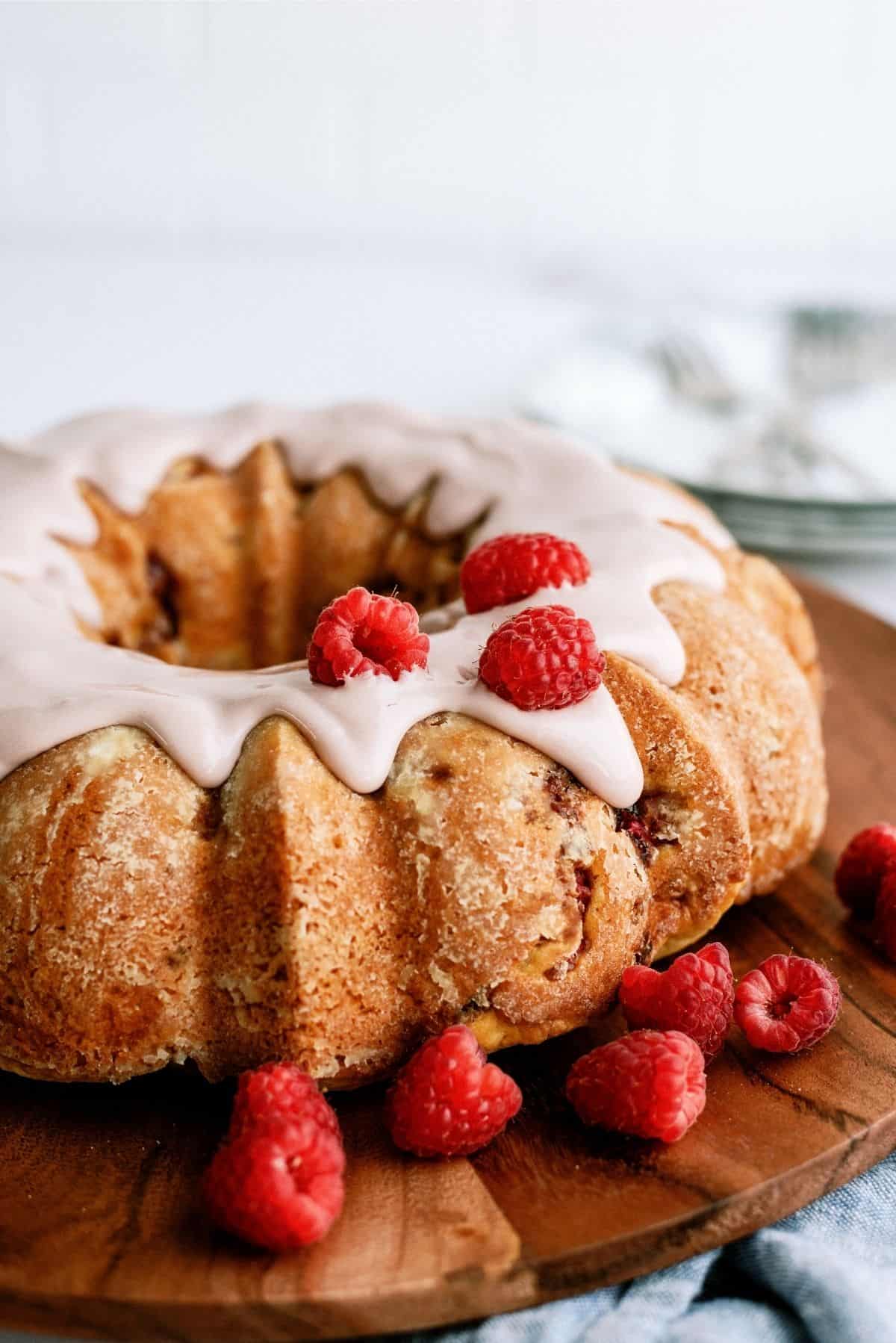 Now that Spring has sprung, it is time you try our fresh raspberry yogurt bundt cake recipe. It is such an easy dessert recipe and absolutely divine!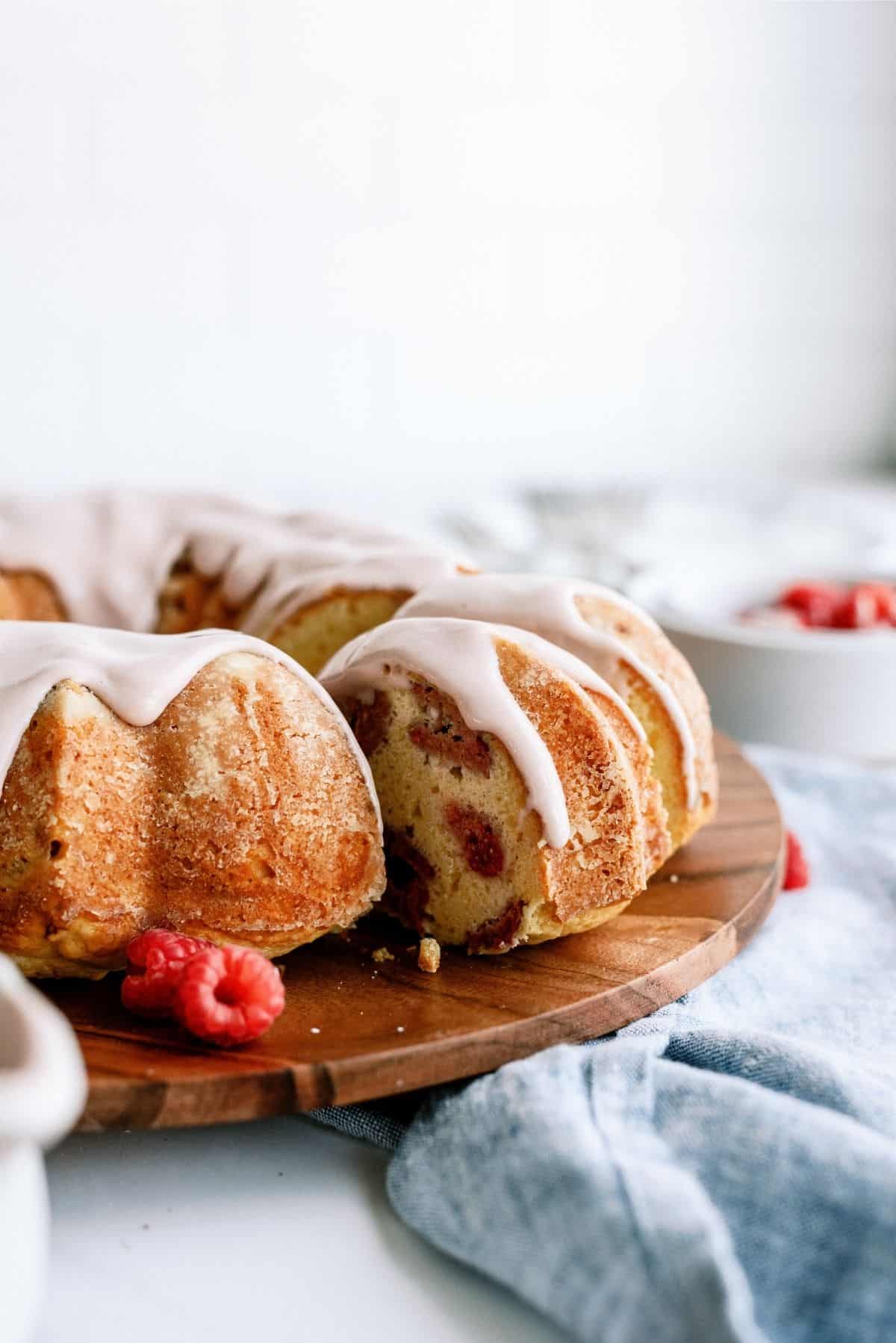 I've made this at home and found that it is quite dangerous because then we eat the whole thing so fast! So I try to make this for events so I can share the amazing cake without accidentally over indulging in this sweet and fruity cake.
Plus with the yogurt this is such a soft and moist bundt cake recipe, unlike a lot of other bundt cakes. And with fresh raspberries on top, this cake cannot be beat!
For more fun and tasty recipe ideas for raspberry desserts, try out our Raspberry Fluff Jello Salad, White Chocolate Raspberries, or the super popular Acai Smoothie Bowl Recipe.
Related Recipe: If you love raspberries, give this Raspberry Cream Cheese Pie a try!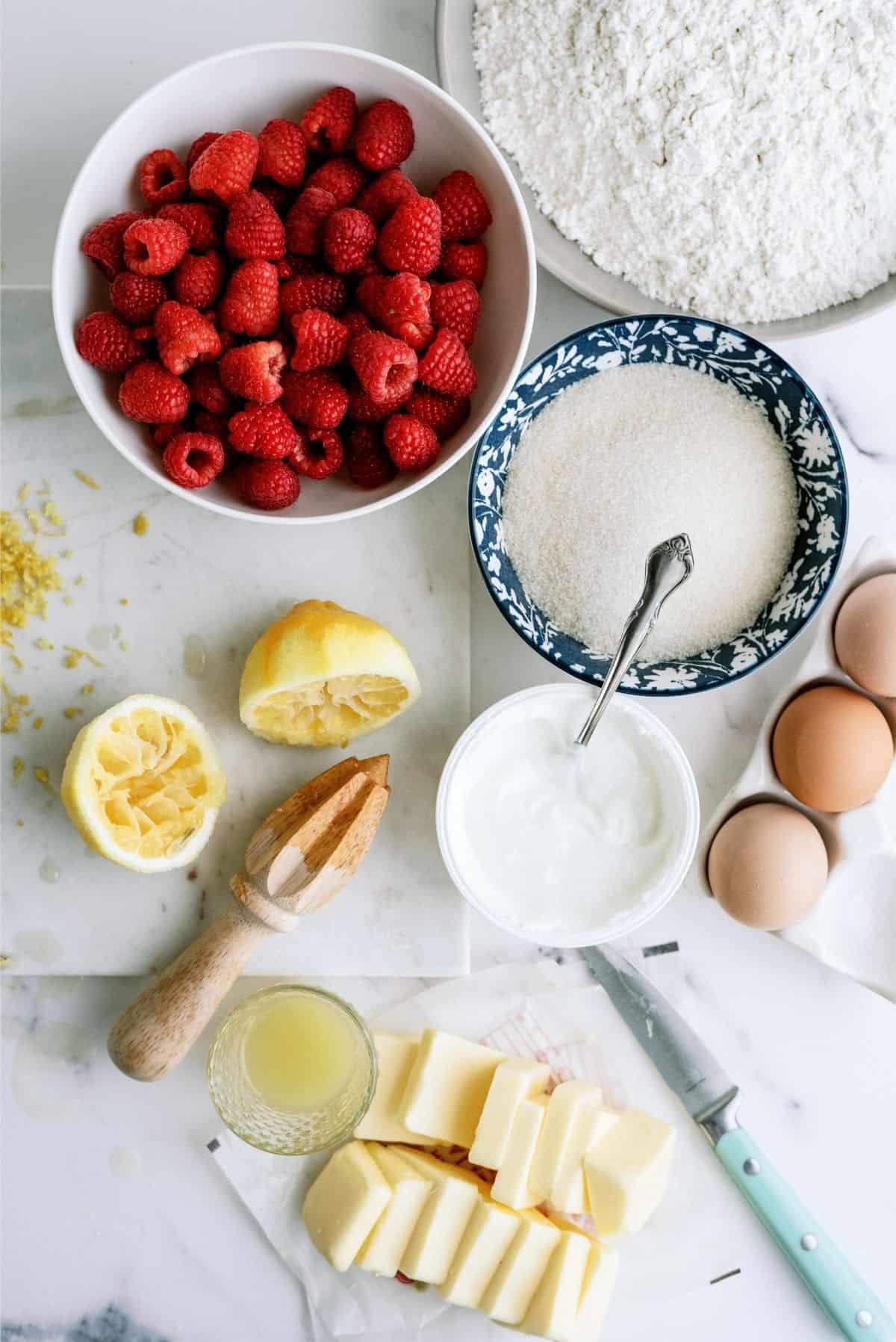 Ingredients Needed For Our Fresh Raspberry Yogurt Bundt Cake Recipe:
All-purpose flour
Baking soda
Salt
Zest of lemon
Butter
Sugar
Eggs
Lemon juice
Plain Greek yogurt
Fresh raspberries
How To Make Our Fresh Raspberry Yogurt Bundt Cake Recipe:
Start by preheating the oven to 325 degrees.
Then prepare a bundt pan by greasing and flouring it, and then set it aside.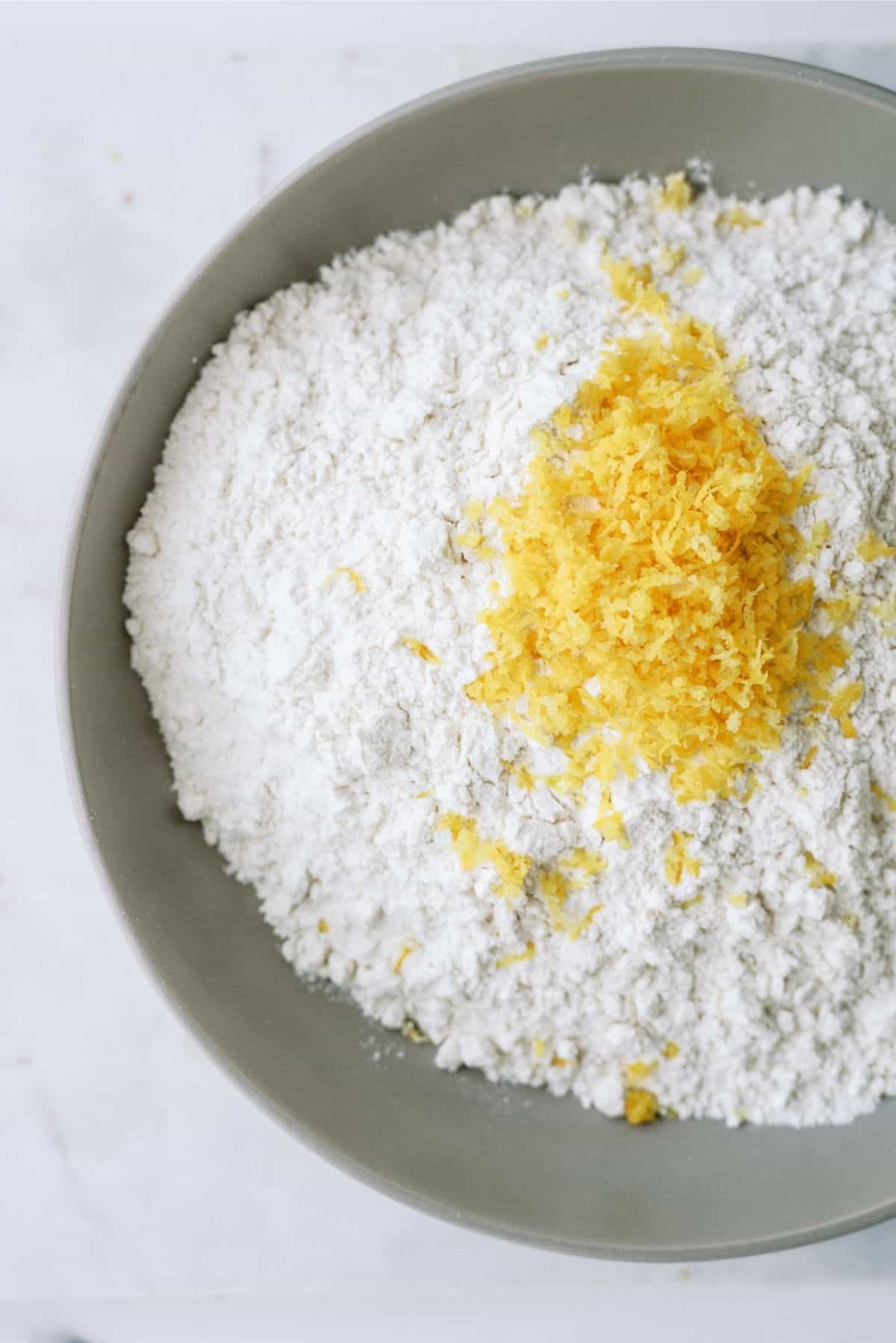 Now, in a large mixing bowl, mix together 2 ¼ cups of all purpose flour, baking soda, salt and lemon zest.
In another mixing bowl or bowl of a stand mixer, cream together the softened butter and sugar until it is well combined and has become light and fluffy.
Once that is done, add in the eggs and lemon juice and mix it together completely.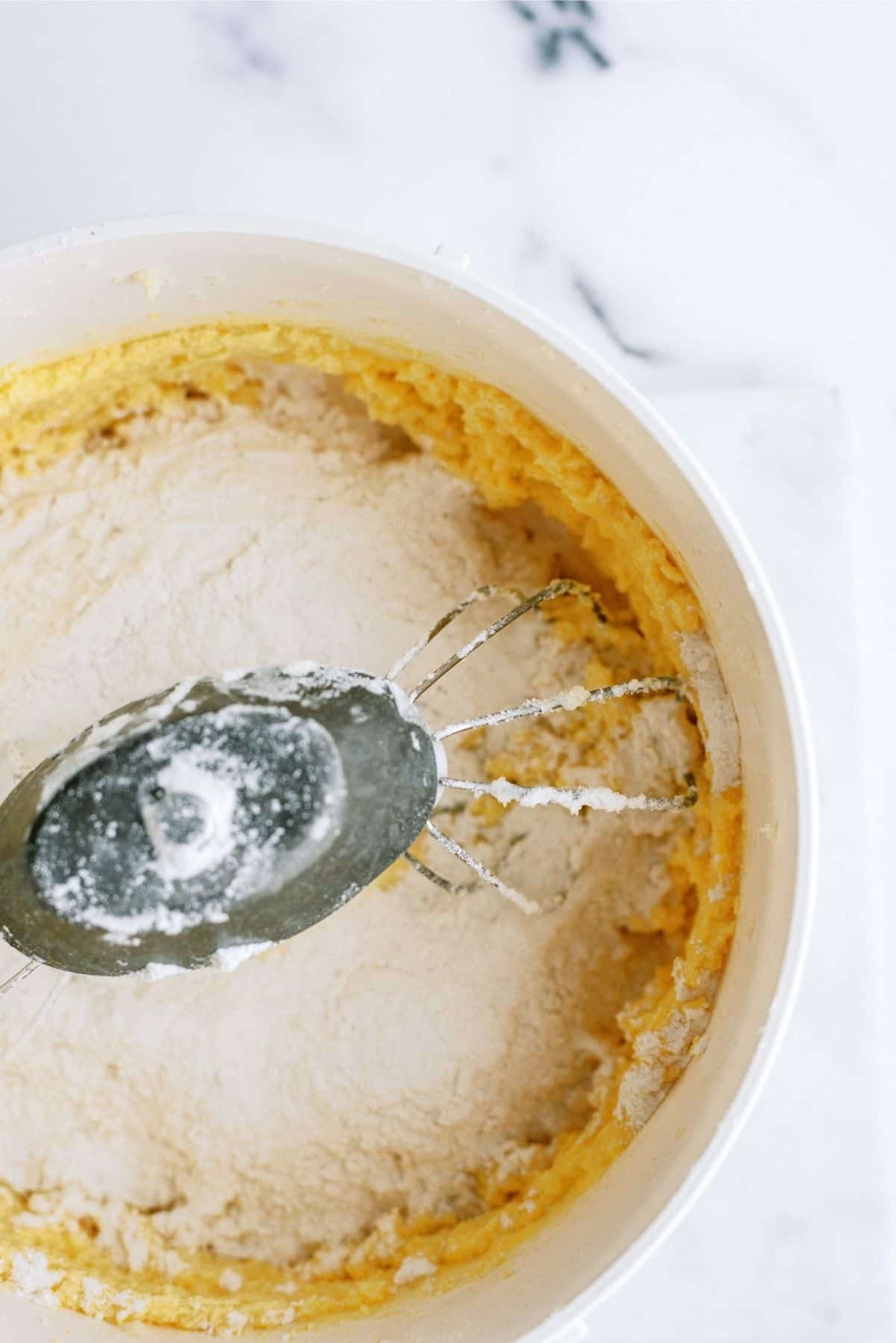 Next, add the wet ingredients into the flour mixture and then add the yogurt as well.
Mix everything until they are well combined.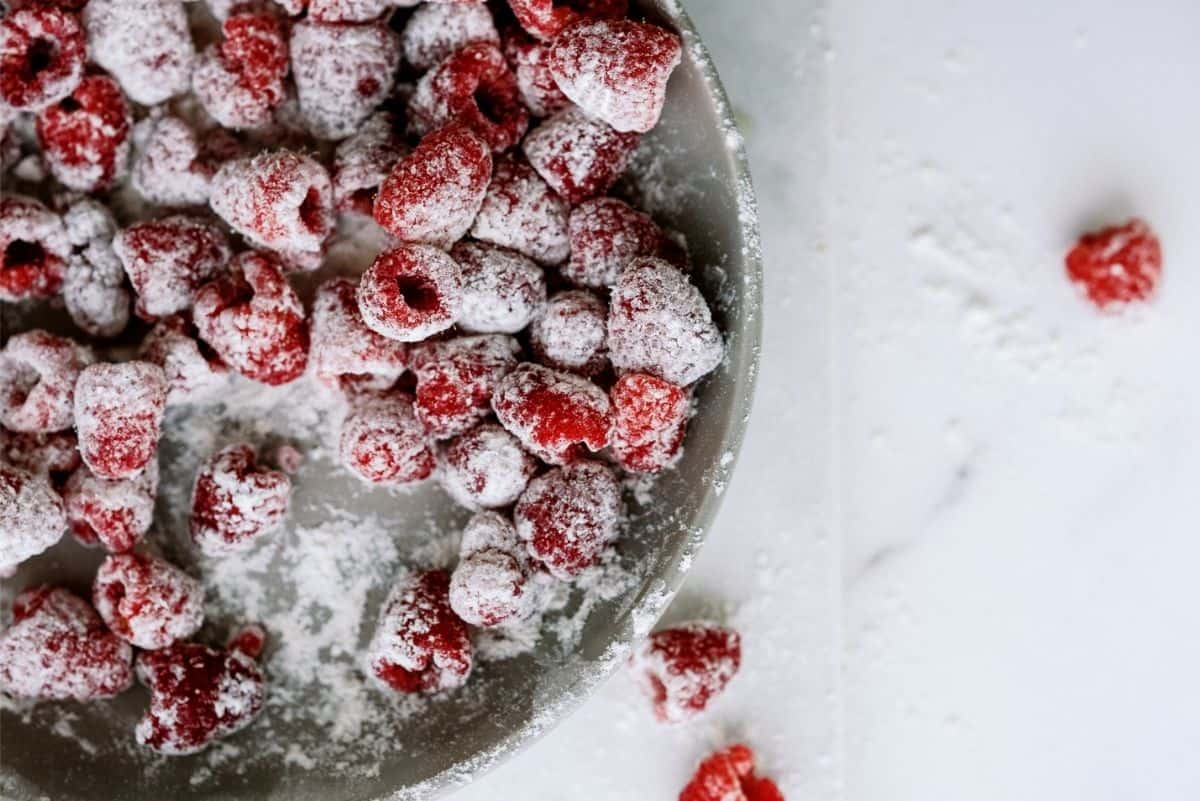 In a small bowl, toss the fresh raspberries in flour to coat them.
NOTE: By coating the raspberries in flour it helps them from sinking to the bottom of the batter.
Then, carefully fold the fresh raspberries into the batter.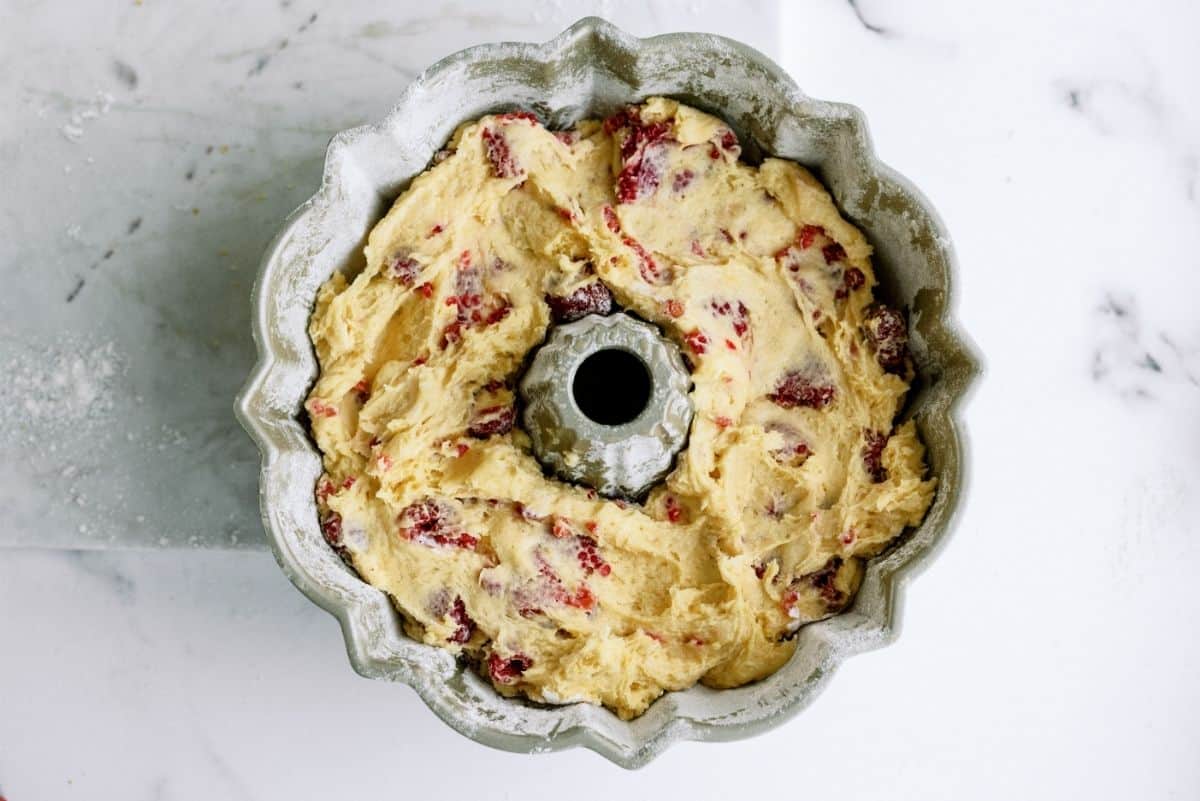 Once that is done, pour the batter into the prepared bundt pan and bake it for 50-60 minutes at 325.
You will know it is ready when you stick a toothpick into the center and it comes out clean.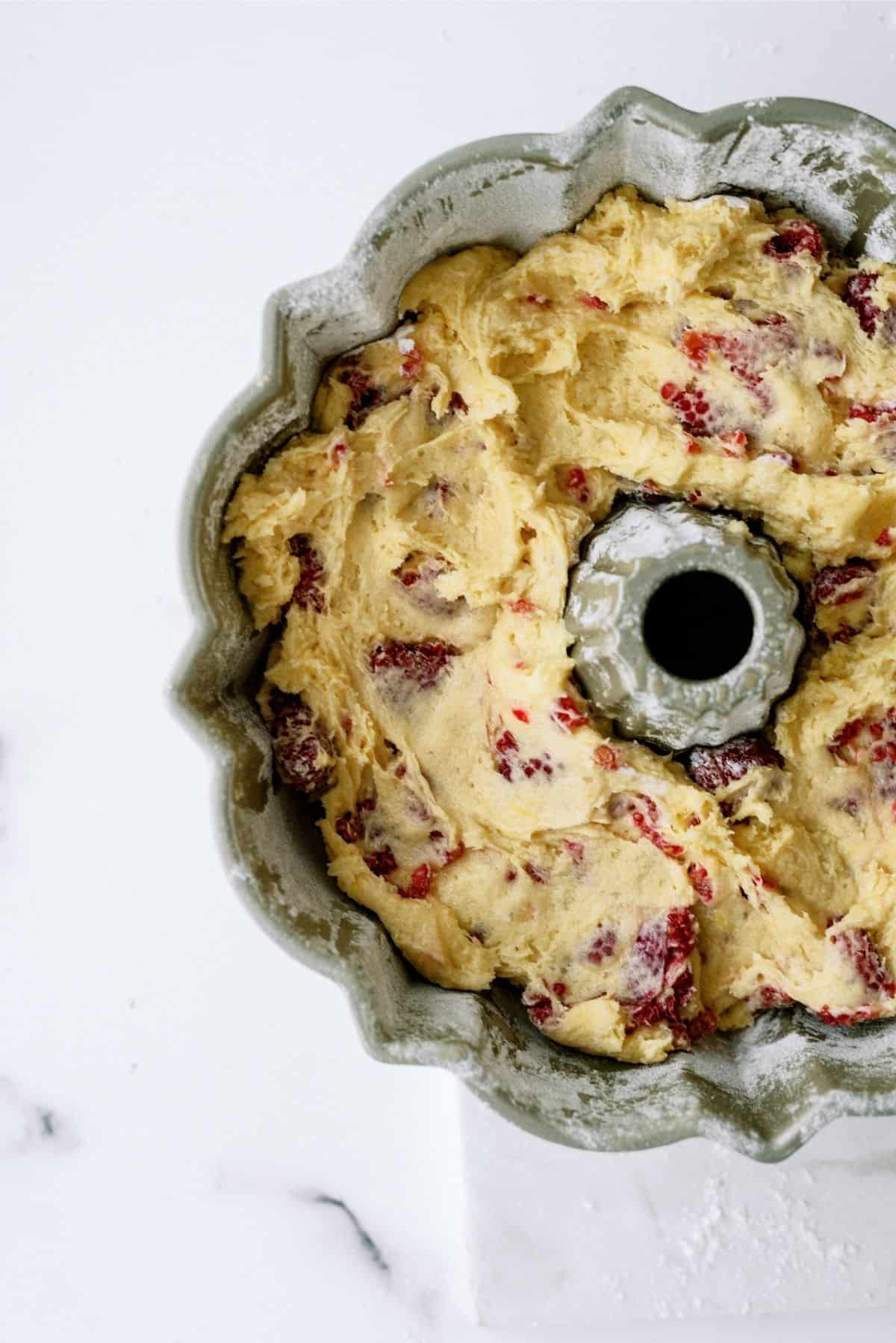 When it is done, take the cake out and let it cool in the pan for about 15 minutes and then turn it onto a large plate or serving platter.
PRO TIP: Make sure to wait for it to cool otherwise it will fall apart. 🙁While the cake is cooling, make up the frosting by mixing together the softened cream cheese and raspberry jam.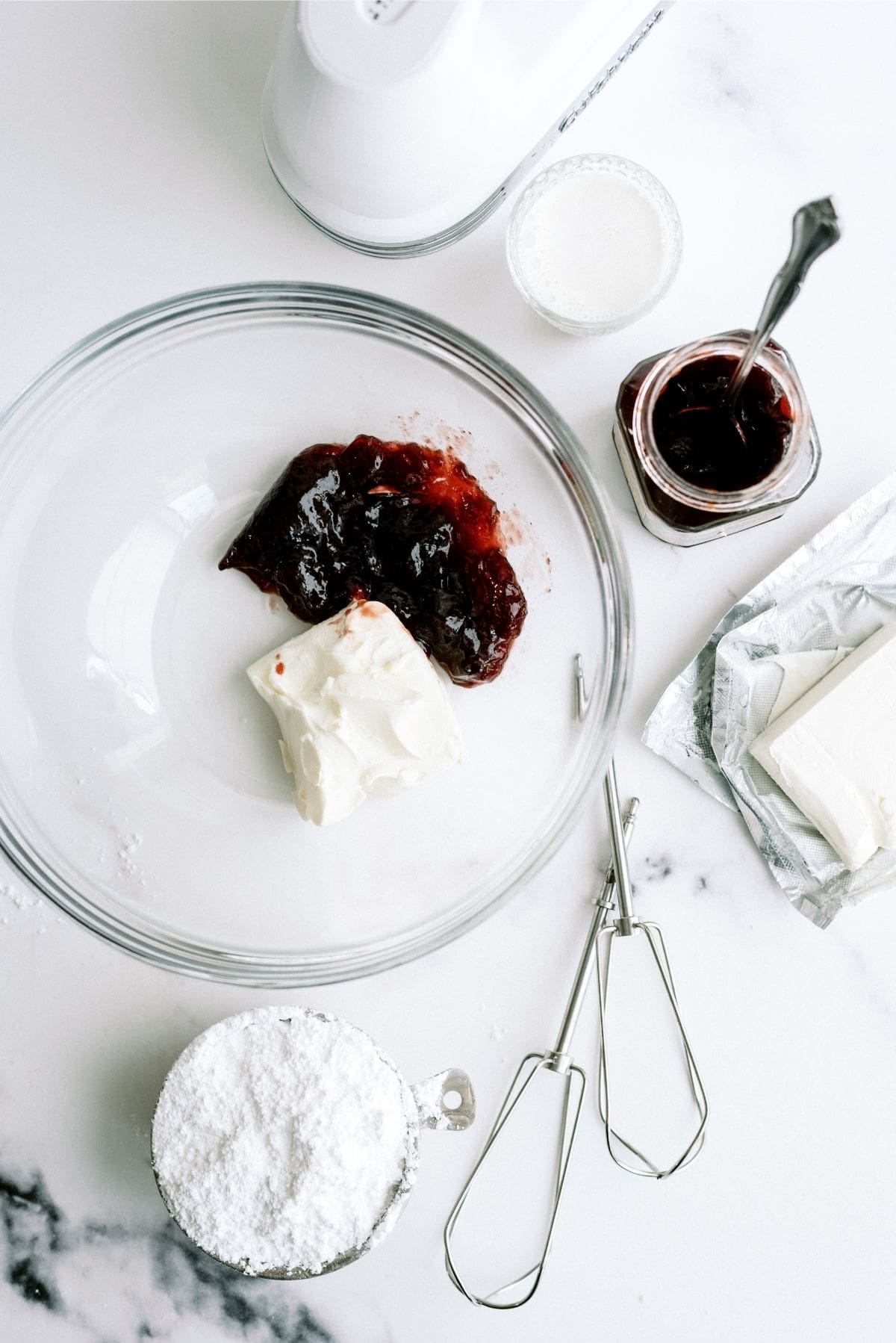 Once you are done mixing those together, add in the milk and powdered sugar.
If you want to make the frosting more liquidy add in a little bit more milk. Or if it needs to be thicker add in a bit more powdered sugar.
After you have reached the consistency you like, drizzle it over top of the cooled cake.
Then, serve it and enjoy or cover it to eat later.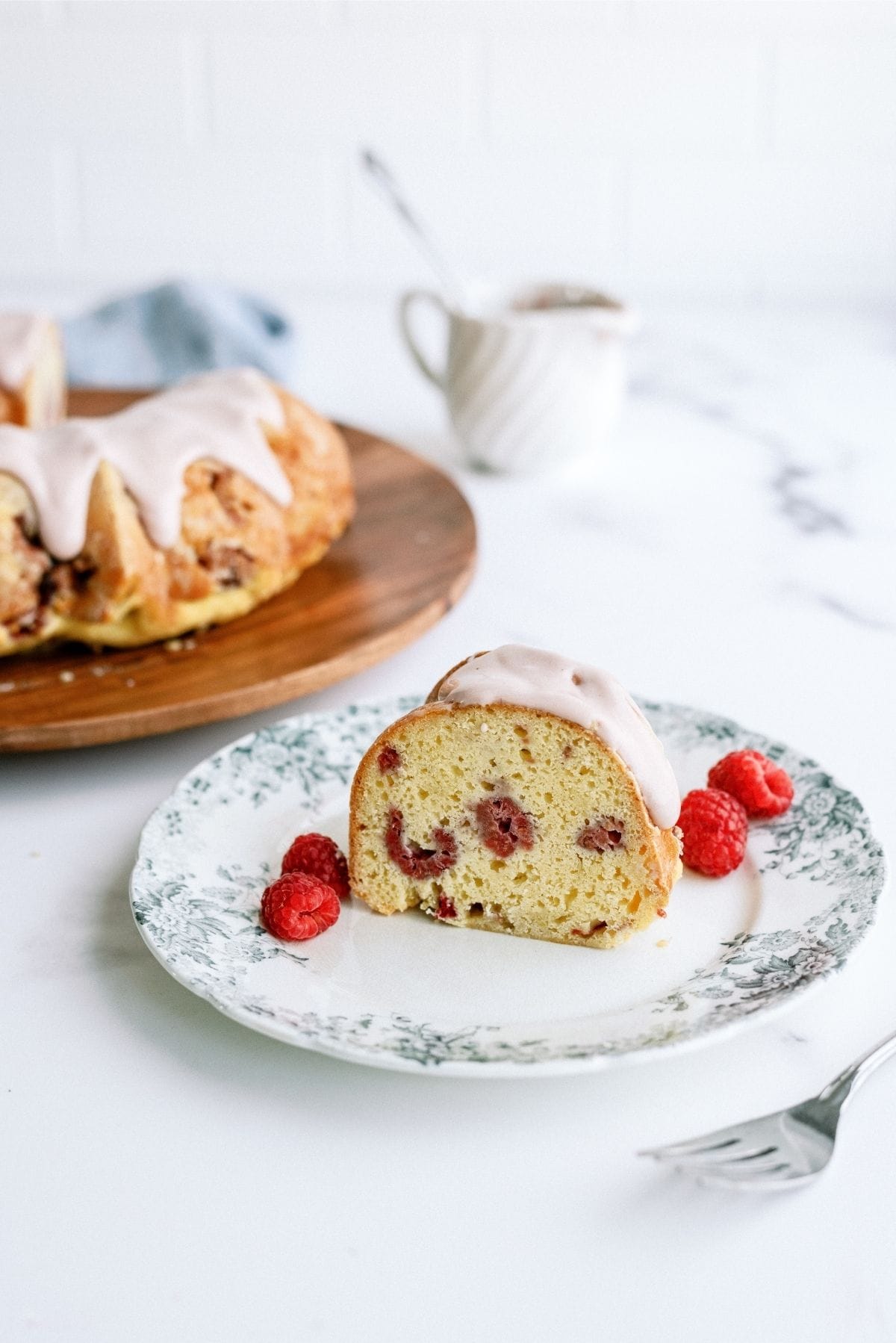 To Make This Fruit Dessert Recipe You Will Need:
Bundt pan (THIS one works great!)
Medium mixing bowl (2)
Small mixing bowl
Spatula
Toothpicks